CoSM stands for Chapel of Sacred Mirrors. The Sacred Mirrors, a series of artworks by Alex Grey, allow us to see ourselves and each other as reflections of the divine. The mission of CoSM is to build a sacred temple to inspire a global community and leave a legacy of our creative spiritual generation.
The Sacred Mirrors series, painted over a ten year period from 1979 through 1988, has developed an international following. The book Sacred Mirrors, in print since 1990, is translated into nine languages. In 1984 Alex and Allyson had a simultaneous vision of building a Chapel, an environment for the Sacred Mirrors series.
CoSM became a non-profit organization in 1996 and became a church in November of 2008. To pray for guidance in building the Chapel, the Grey's were advised by shaman, Alex Stark to begin holding Full Moon ceremonies. CoSM Full Moon ceremonies began in the Grey's Brooklyn loft in January 2003. Open to the public, attendance grew rapidly, drawing together a spiritual creative community. Growing in size and reputation, CoSM was offered a temporary home in Chelsea, the club and gallery district of New York City. There, CoSM provided an extraordinary environment for contemplation and a center for events encouraging the creative spirit.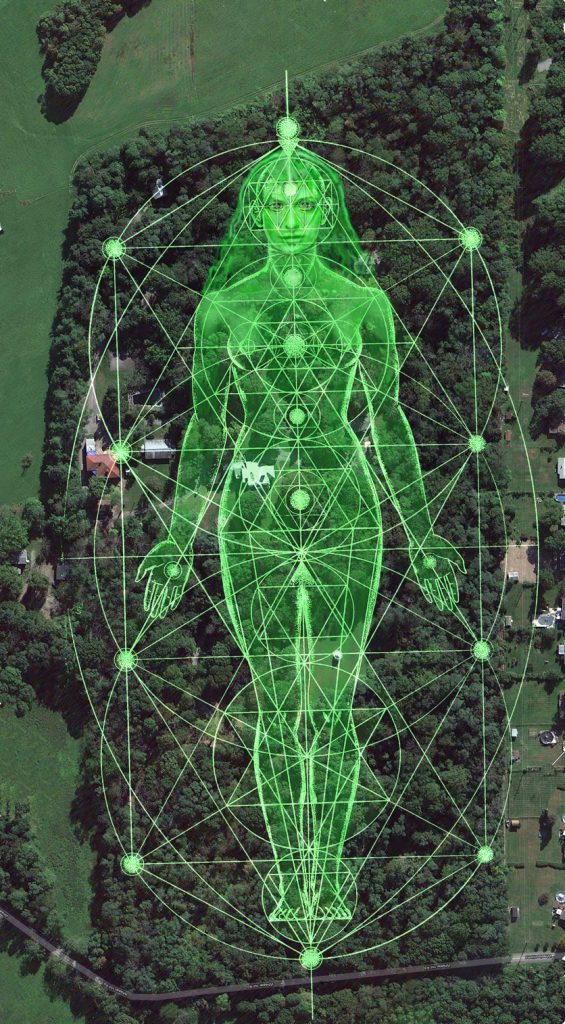 After much searching for land on which to build the temple, on September 12, 2008, the Chapel of Sacred Mirrors acquired a permanent home in Wappingers Falls, New York. After hosting hundreds of visionary cultural activities in New York City, CoSM closed it's doors in Chelsea on January 1, 2009 to reopen in the exquisite tranquil beauty of the Hudson Valley.
CoSM moved to a forty-acre interfaith retreat center, sixty-five miles north of New York City, walking distance from the MetroNorth train stop.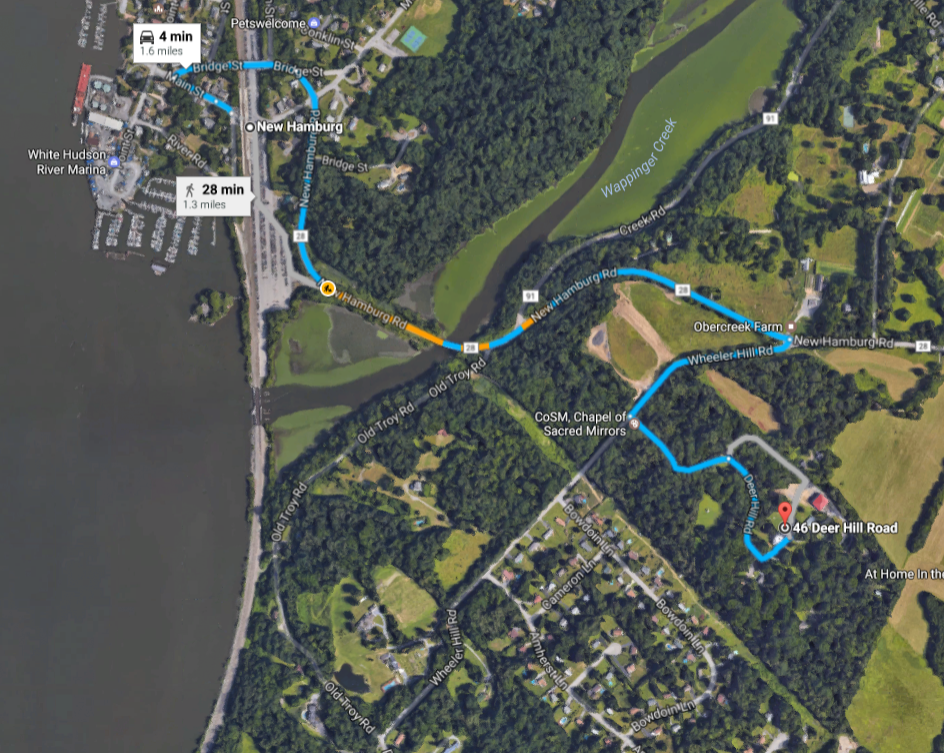 In an unbroken chain, the Full Moon celebrations continue to be held every month, now in the library of the Grey House, the visionary Victorian where community gathers, celebrates, educates and worships. On this site, a temple and altar complex will weave a mythic narrative of humanity's new relationship with nature and cosmos. Here, creative people are building an oasis for spiritual and cultural renewal.
Now underway is the design and planning phase of a magnificent Chapel. This sacred space will provide an uplifting environment for the original masterpieces that have become guiding visions for a growing community.
Please help us with your generous contribution during this crucial phase.