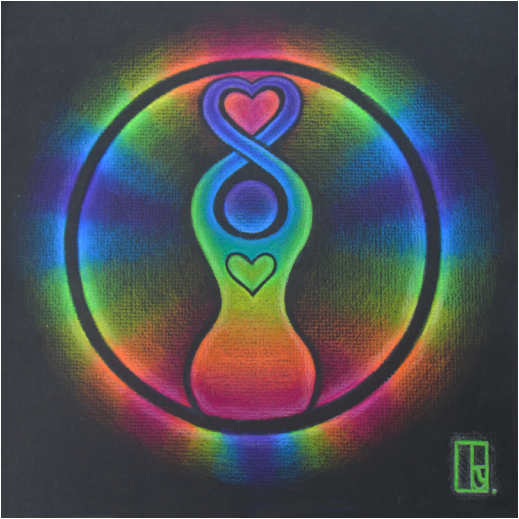 Artist Advice on Painting & Mothering
Hi Allyson and Alex,
I took part in the 2013 Visionary Art Intensive at Omega. Since then, my baby girl, Zena, was born. Thank you for posting her picture on CoSM's Baby Blog.
Having just become a new mother  I am at a crossroads in my life. I resigned from my family's business to dedicate myself fully to motherhood and being an artist. Letting go of my job and the identity that goes with it is both a huge relief and a terrifying step into the unknown. My intentions for this year are:
— to be a loving and present mother,
— to complete at least 3 new paintings,
— to teach 2 Mandala Workshops,
— to vend my art at 3 festivals
— to launch a new web store so people can purchase my work.
These goals seem realistic, but also overwhelming with so much involved in each intention. Just being a mom is a huge enough endeavor on its own.What advice do you have regarding managing my time to accomplish these things? How much time should I spend making art? How was it for you being a new parent – did your plans get put on hold? Or were you able to push forward and create new art while running your own business and being a caring parent to your daughter? I want to accomplish a lot, while maintaining a healthy balance.
Love and gratitude for all you do…
Ramona
———————
Dear Ramona,
Thanks so much for writing and sharing your deep inquiry into the role transition from artist to artist mother. Thanks also for sharing your art for which we send admiration and encouragement.
What kind of mom do you envision yourself being to your daughter? Having observed examples of mothering throughout your life, you are now considering your own style.
With only 6-weeks maternity leave for his mother, our nephew started full-time day care at 6-weeks. He got a full scholarship to Carnegie-Melon and a dream job in San Francisco. Hard-working parents modeled a devotion for work and he learned to be responsible for himself.
Our very successful daughter is ambitious and unstoppable. She observed parents who worked together in a creative business at home and was rarely left with a baby sitter. She observed passion and creativity and has taken on both in her own extraordinary life.
Many successful adults were home-schooled. There are Harvard graduates whose parents were addicts, prisoners, or absent. Success has a diverse history.
Share all that you love with this new member of your family. Include her in the activities you love. Share her passions. Avoid self-sacrifice while being altruistic. Take all the time you need for yourself and your loved-ones. The more you love life, the more your child will. The more you appreciate, the more they will. The more you identify the good in them, the more they will identify the good in others.
Model all the parenting you most admired. Consider your parenting as an art. They are a baby Buddha. You are their teacher for a time.
Congratulation on your painting, one shining example below.
Love,
Allyson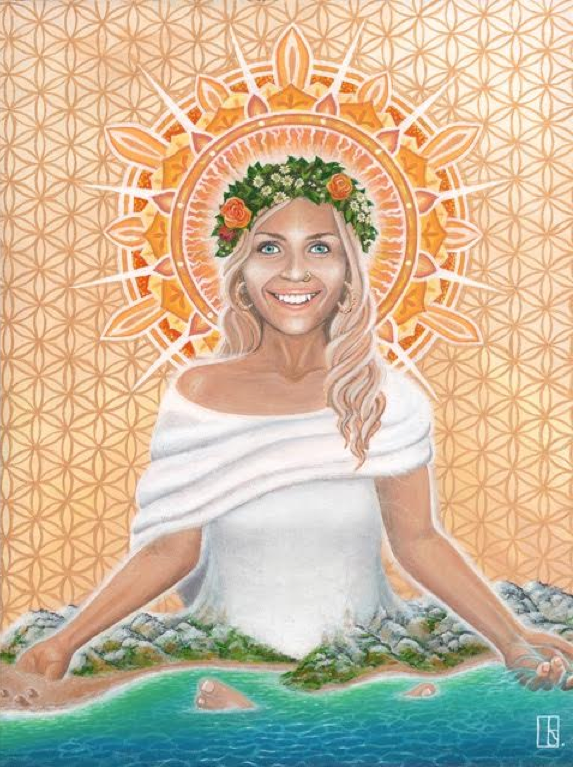 "Chalotte" by Ramona Teo    www.RamonaTeo.com
Save