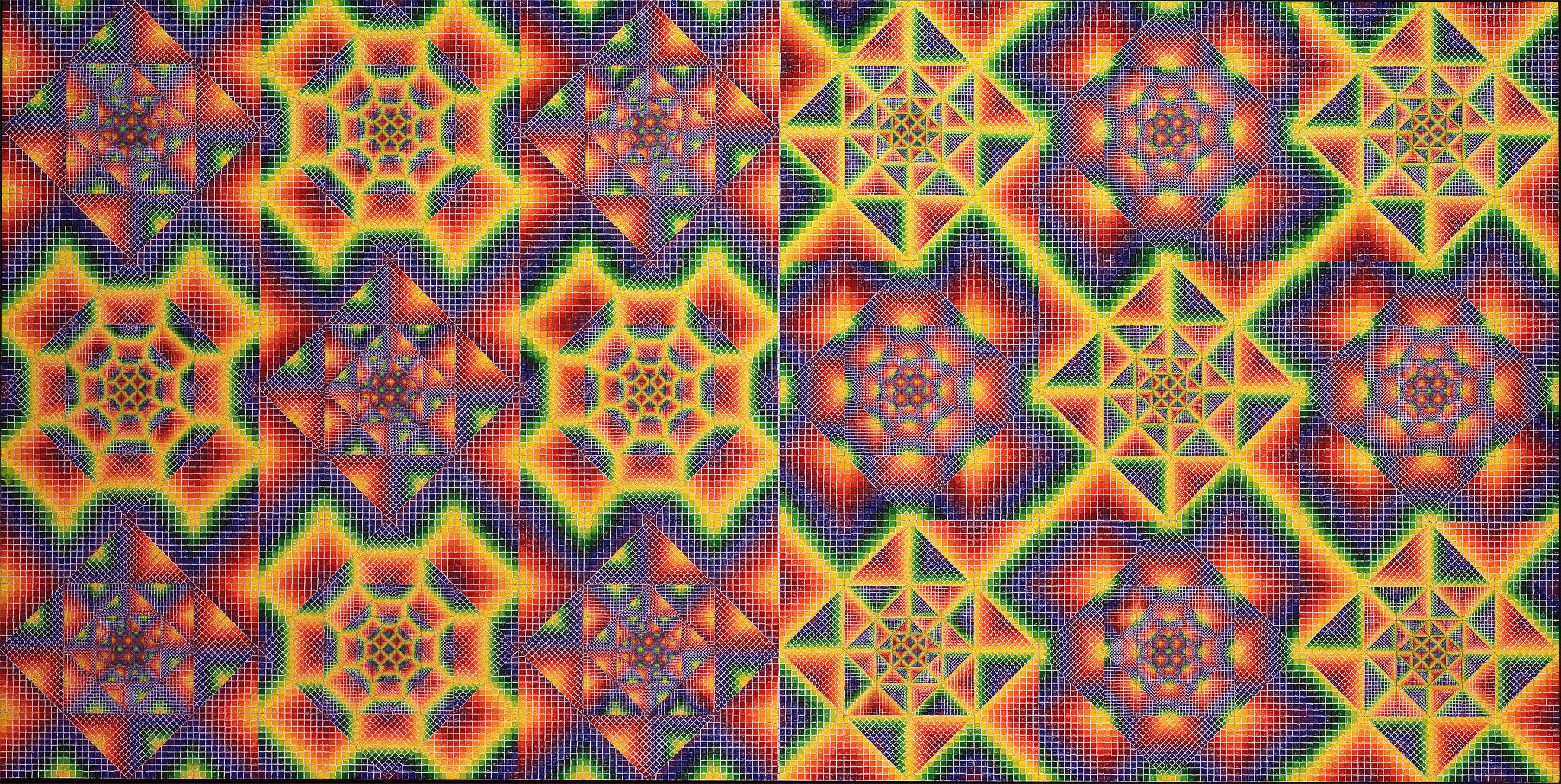 Dear Readers,
An email scam came in to try and steal my art!
Here's the bottom line: Don't ship or deliver art to a collector you do not know on the promise of payment.
I never would have sent it before the check or bankwire cleared or until payment was made in a more immediate way, credit card, paypal, bitcoin….
Red flags were popping into fairly sharp focus.
"Teal/Red Secret Writing Dots" is one painting Jacob Derek's scam did not get.
Looks lovely, safe & sound over my altar.  Still available to help build a temple.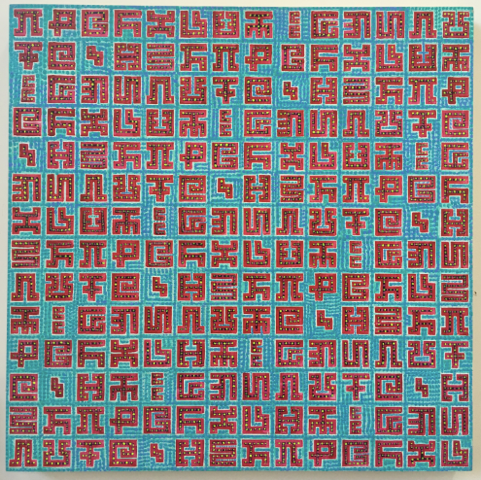 "Teal/Red Secret Writing Dots," 24 inch square, acrylic on wood panel
Save