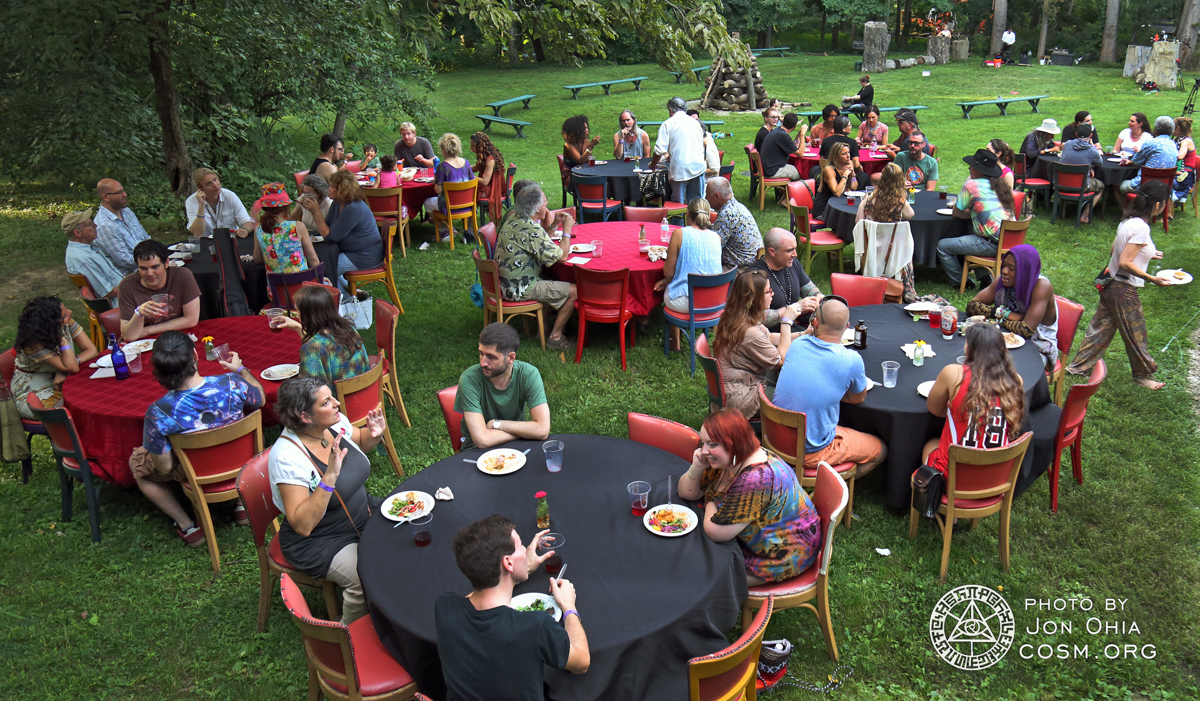 August Full Moon Weekend 2016
August's full moon weekend was packed as guests gathered to celebrate Membership Month at CoSM!
An exclusive gathering for Members only took place early in the day. Alex & Allyson guided the group through a personal tour of the property, touching on the past, present, and future of CoSM and the land. An amazing BBQ dinner prepared by the house chef, Mike, provided everyone with nourishment well into the evening.
Guests stayed late into the night, as the space sparkled with wisdom, poetry, music, and art. People collectively embraced the richness of the creative spirit, indulging in interactive art making. Outside, fire performances and visual projections had attendees mesmerized. Live painting took place throughout the Grey house, creating quite the spectacle.
On Sunday, a morning yoga session set a sacred tone. Art Church followed, where Alex & Allyson shared their wisdom on 'Cosmic Creativity'. Deepest gratitude to our members and those who participated in this wonderful weekend celebration.
Become a CoSM Member any time of year, and receive entry to Full Moon Gatherings, Art Church and gallery admission for a calendar year, plus much more! See details and sign up today.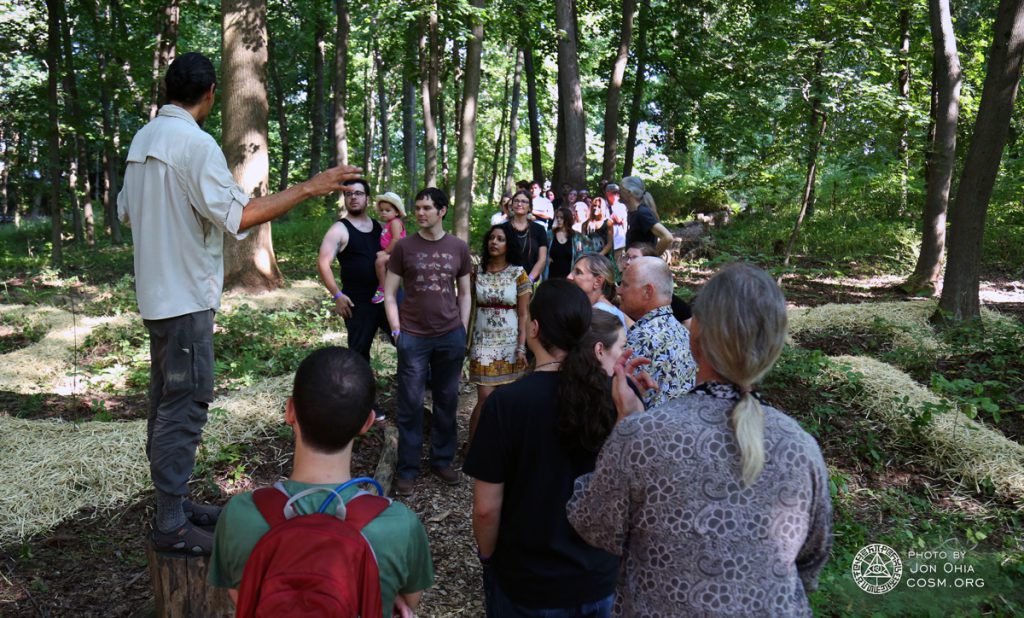 Taking a stop during the membership tour as artist, Andrés Amador, sheds light about his newest instillation. A temporary display on CoSM's Wisdom Trail.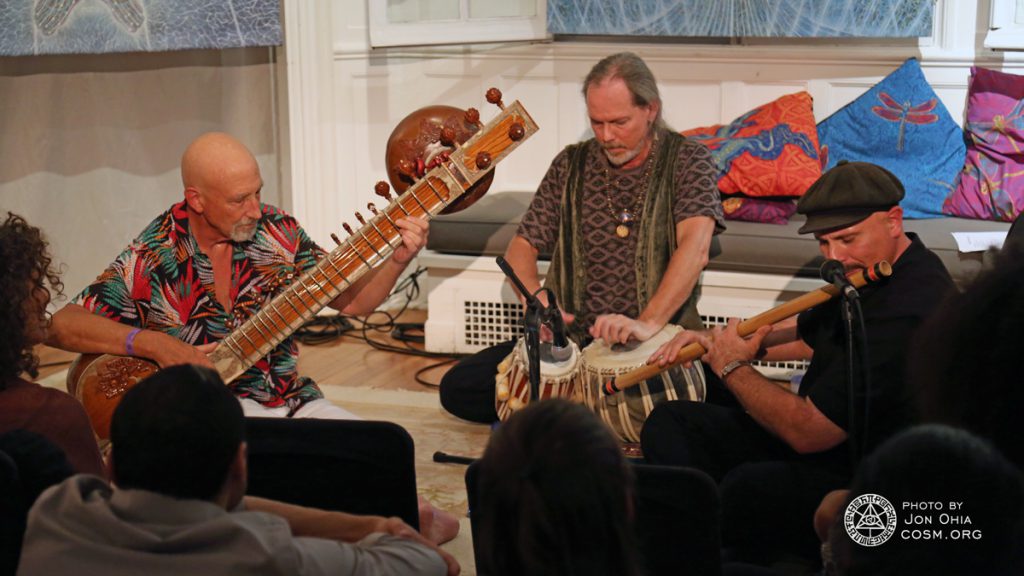 Beautiful sounds during the ceremony.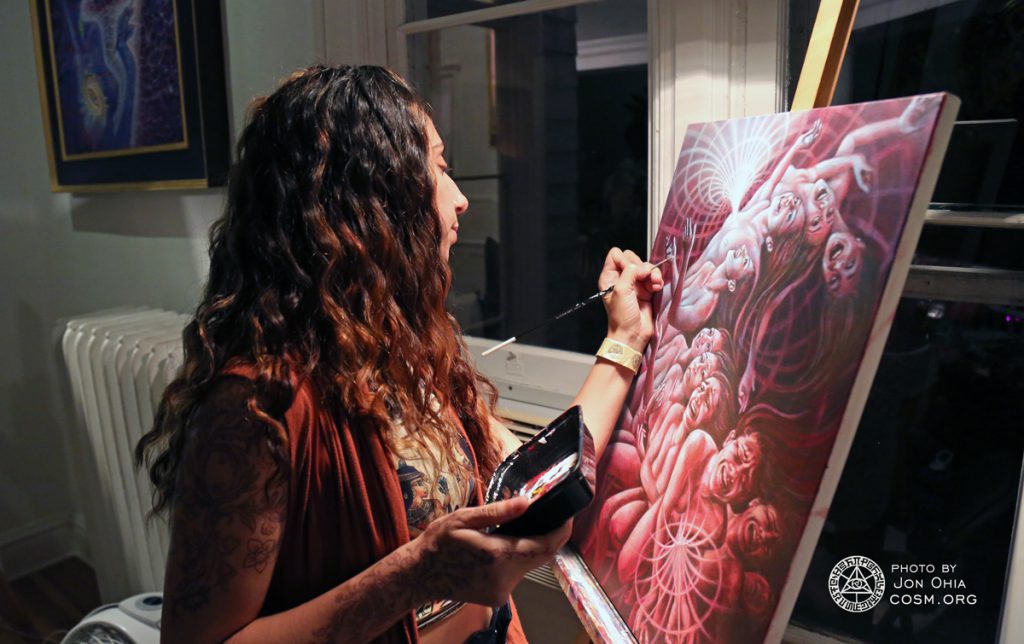 A fantastic work in progress by Nicole Palapoli.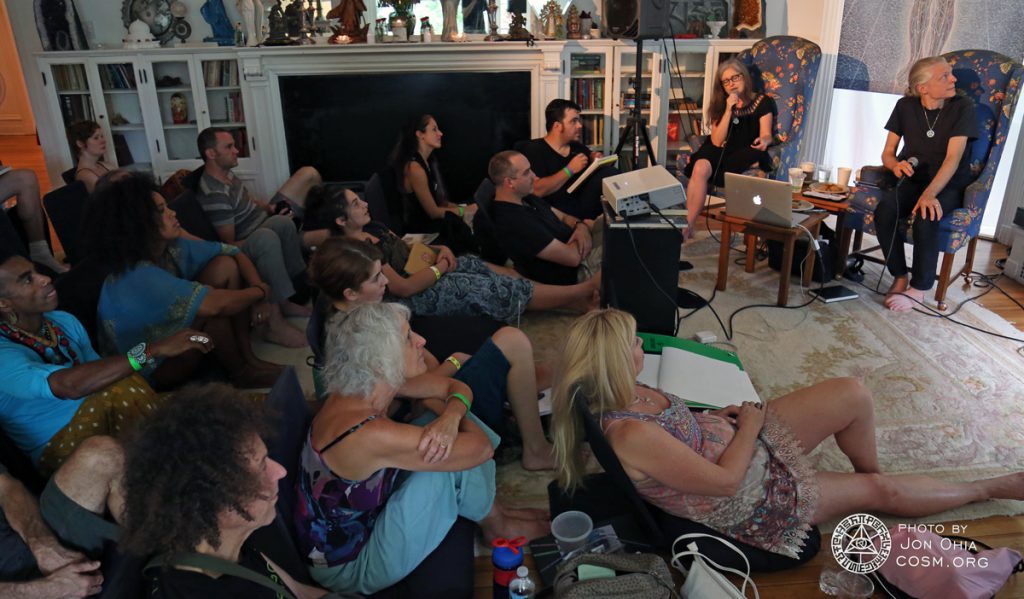 Getting a visionary download on cosmic creativity during Sunday's Art Church.
Save