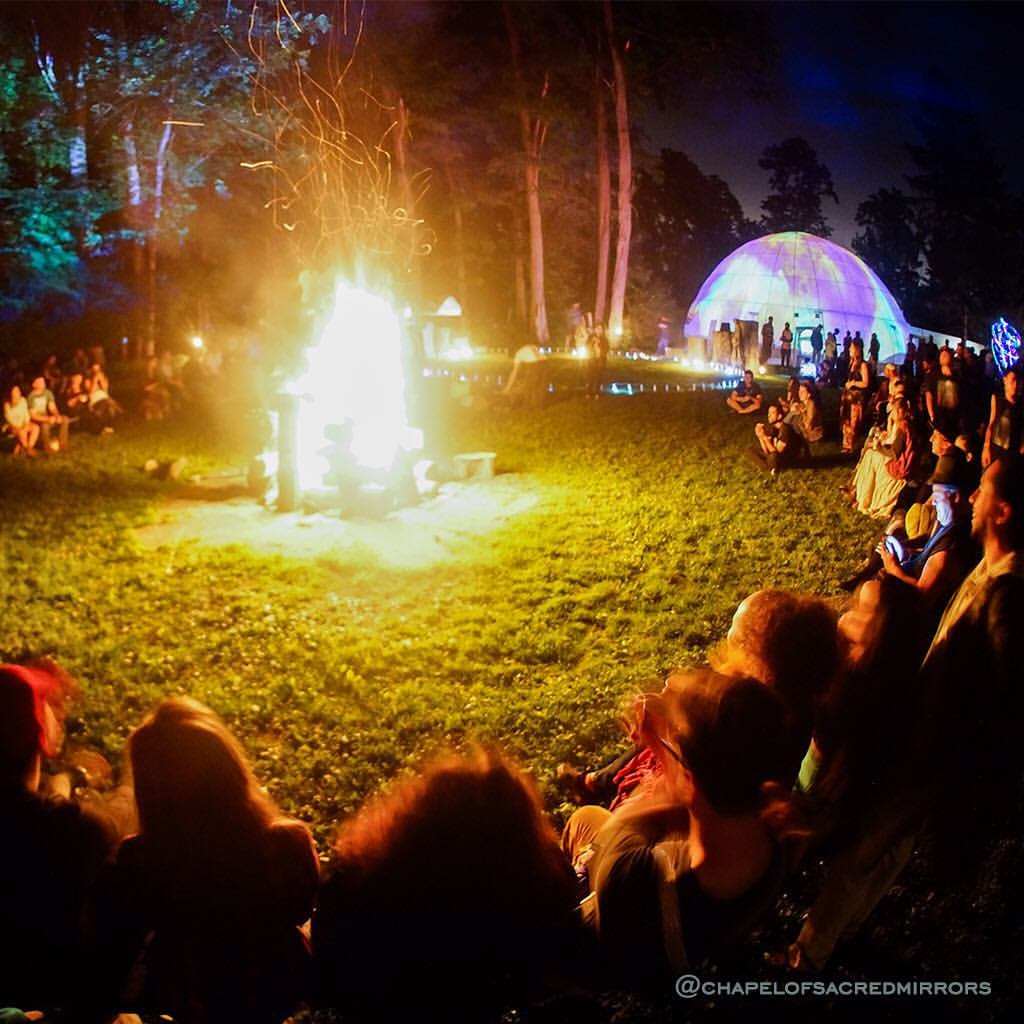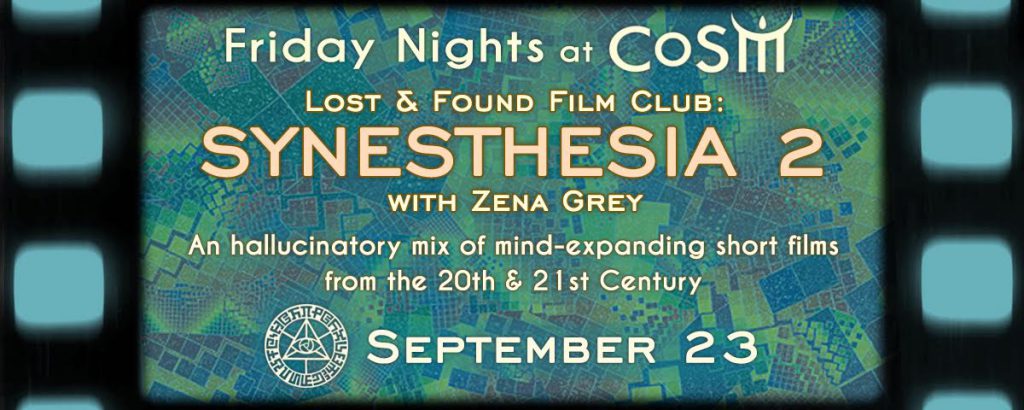 Synesthesia 2
with Zena Grey
7:30 – 9:30
Back by popular demand, Zena Grey, the inimitable co-host/co-originator of Lost & Found will present a visionary program of 20th and 21st century animation.
The Lost & Found Film Club, Hollywood's monthly showcase of rare, ephemeral and unclassifiable short films is returning to CoSM! Screening under-appreciated treasures and eclectic oddities, Lost and Found Film Club discovers precious & forgotten examples of moving image in collections, estate sales, auctions and libraries from universities, archives and friends.
For one night only, experience a surprising curated selection of mind-expanding synesthetic experiments, astral explorations of time and space, and gorgeous colorful abstractions, as well as a meditation on Tibetan Sacred Art.
The event will be held in the Starwood Dome. An 80 minute screening, come feed your head with this hallucinatory journey of sound and vision!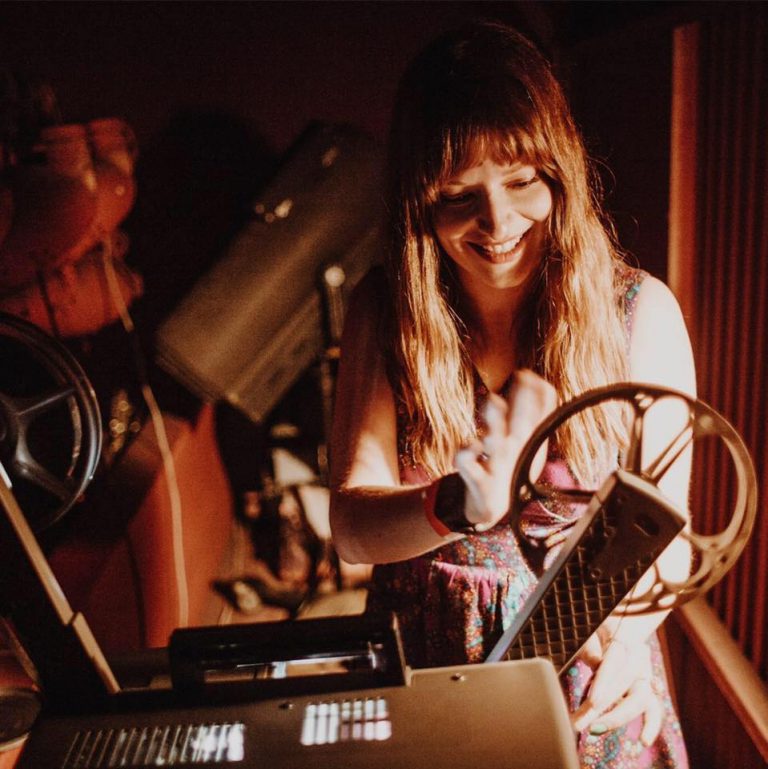 Zena Grey is an actor artist and editor living in Los Angeles, CA. She has made the study of film a lifelong practice. When she isn't acting or editing for film & television, she creates her own stop-motion collage animation and experimental video.
Saturday Autumnal Equinox @ CoSM: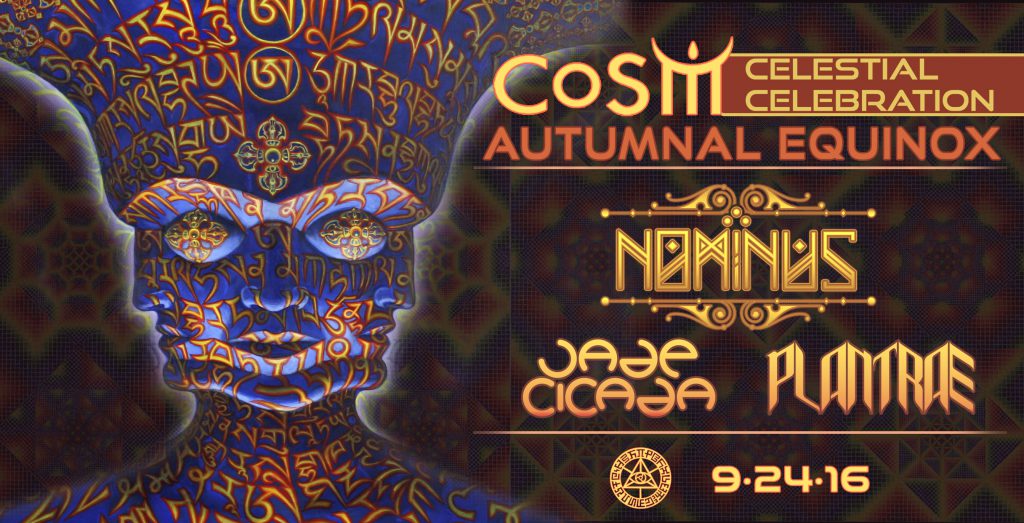 Autumnal Equinox Celestial Celebration
with Alex & Allyson and guest performers
7pm – 1am
Opening Ceremony with Alex & Allyson:
The Autumn equinox is a mysterious time of balance between day and night, symbolizing a stage of inner preparation as the night takes over and brings the coming of winter. Celebrate with us this very special celestial evening program of music, wisdom, intention setting, poetry and more. Start the Autumnal Equinox journey with Alex & Allyson for an opening discussion of this auspicious time for honoring the impending dark while offering gratitude for the sunlight. Ceremony begins at 7pm in the library. Celebration continues at 9:30 both indoors and outdoors.
Autumnal Equinox After-Celebration:
Following the ceremony in the Library, dance to live music, commune at the fire circle, witness blazing performances, be creative with interactive art making. See some of the finest live painters including Alex & Allyson, Joness Jones, John Speaker, K aliptus, Ken Zeltakalns and Olga Klimova with body painting by Caren Charles. Release your star dancer and get down to the musical stylings of Nominus, Jade Cicada and Plantrae. 
Outside, be enchanted by the visual projections of SilentStream. Lie on bean bags and rugs while exploring the inner-world of the Starwood Dome. CoSM Shop will be offering a harvest of treasures. Delight in the homemade snacks and meals from The Mushroom Cafe, Tea Tent and Fire Altar Grill & Oven. Be with us for this night to remember!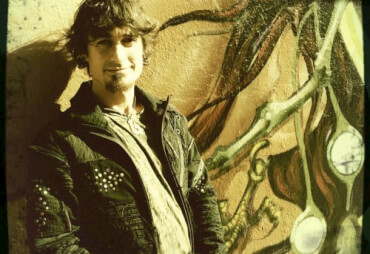 Nominus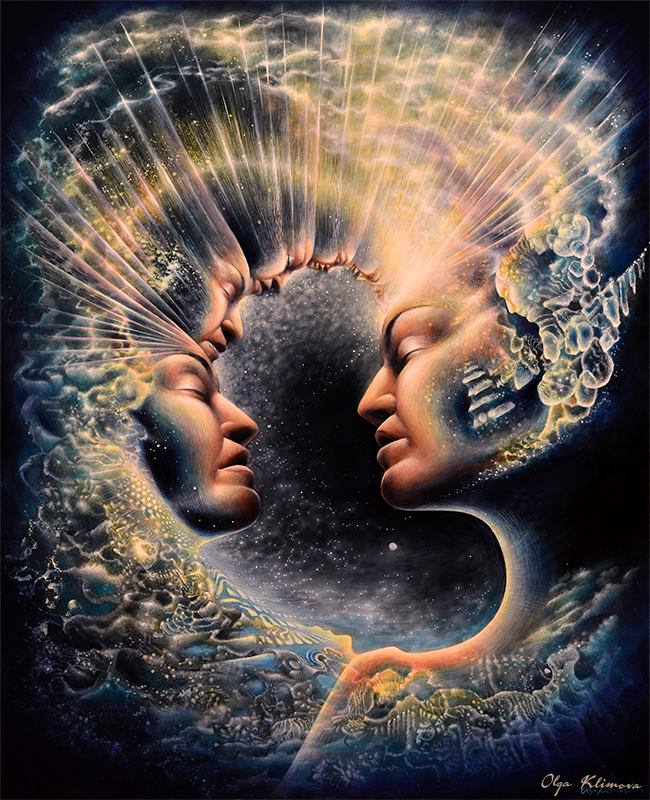 Olga Klimova
Coming Soon: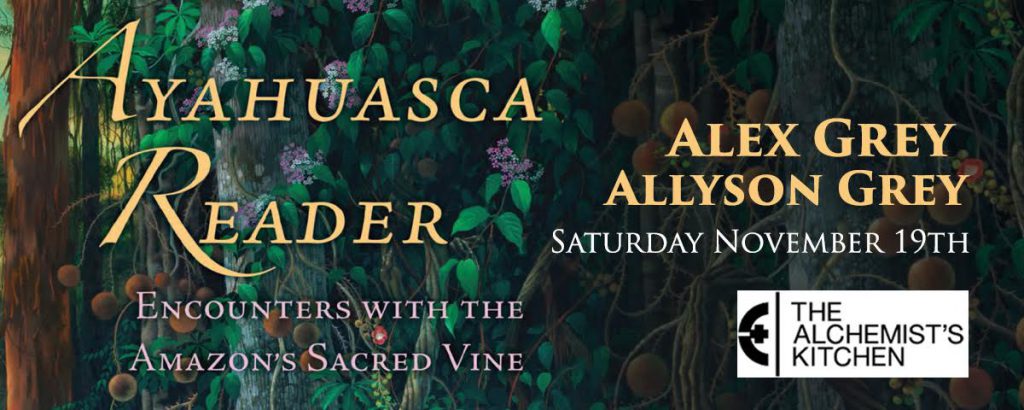 Ayahuasca Reader: Encounters with the Amazon's Sacred Vine
Featuring: Alex & Allyson Grey
Hosted by: The Alchemist's Kitchen
Saturday November 19th
Celebrating the Launch of The Ayahuasca Reader; Encounters with the Amazon's Sacred Vine, join dozens of adventurers, anthropologists, artists, shamans, scientists and poets on a journey to remote regions of the Amazon and to the far reaches of the human psyche.
The new edition of the Ayahuasca Reader shares many distinct voices of the global ayahuasca movement: the researchers conducting clinical studies on its healing effects, the painters depicting the ineffable experience with visionary images, the indigenous people carrying the wisdom of ancestral traditions, and the stories of how ayahuasca has opened these individuals to their connection with the natural world and their true selves. Featuring masterminds such as Luis Eduardo, Steven White, Alex & Allyson, Ralph Metzner, Daniel Pinchbeck and Allan Badiner, be part of this incredible experience and illuminate your understanding of ayahuasca.
Get your copy of the book and contribute to the Indigogo Ayahuasca Reader Global Launch Campaign!
Tickets available soon. See the link for details.
Love,
Alex & Allyson
Save