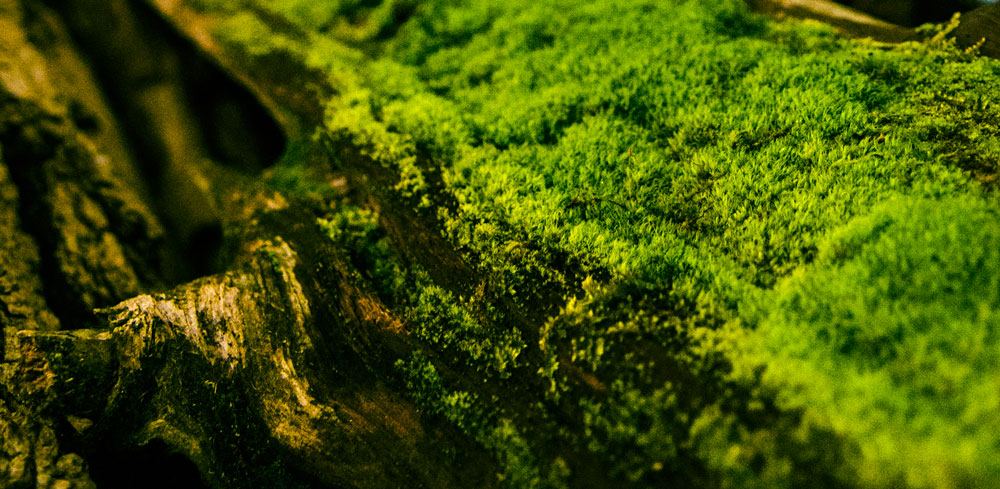 Related event

2016 Visionary Permaculture Design Certificate Course
"The best way to predict the future is to design it."  
– Buckminster Fuller
CoSM Visionary Permaculture Winter Update
Its an artfully beautiful winter at CoSM. Squirrels, foxes and deer play in the hoary landscape, a mosaic of snow and bare trees. Reviewing experiences and observations of the past year and casting our vision towards the year to come, its a great time to update maps of your life and land while dreaming into design upgrades and goals for their next levels.
For a few years CoSM has been observing its 40 acres of holy nature. Identifying plants and trees, noting harvest and flowering times and looking to add new species for all season food, forage, fuel and timber. We have been watching the animals as they pass across the landscape and noting the plants we have or can add for food and habitat either for the animals we love here, or the predators to take care of the pests. Charting the movement of water and wind, sun and shade and noting slope and soil, structures and pathways. We have a long way to go to fill in all the detailed observations, but volunteers and visitors are welcome to join our Visionary Permaculture Mapping Guild and help us continue to co-create this inspiring work. This map can also serve as a template for ways you can start a permaculture map of your own property or garden.
CoSM Visionary Permaculture Map 
Free PDF download : http://gaiacraft.com/wp-content/uploads/2015/10/CoSM-Visionary-Permaculture-Map-Book-2015.pdf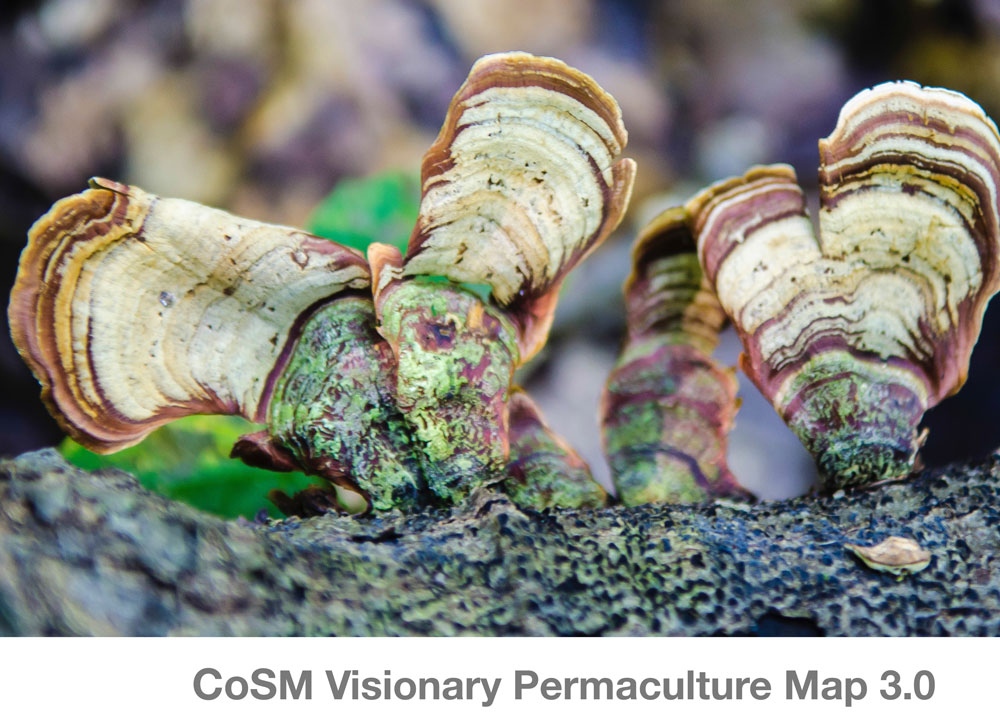 While the historic temple building of Entheon happens , we continue collecting creative ideas, brainstorms and visions for the future of the CoSM landscape.
CoSM Visionary Permaculture Design 
Free PDF download : http://gaiacraft.com/wp-content/uploads/2015/10/CoSM-Visionary-Permaculture-Design-Book-2015.pdf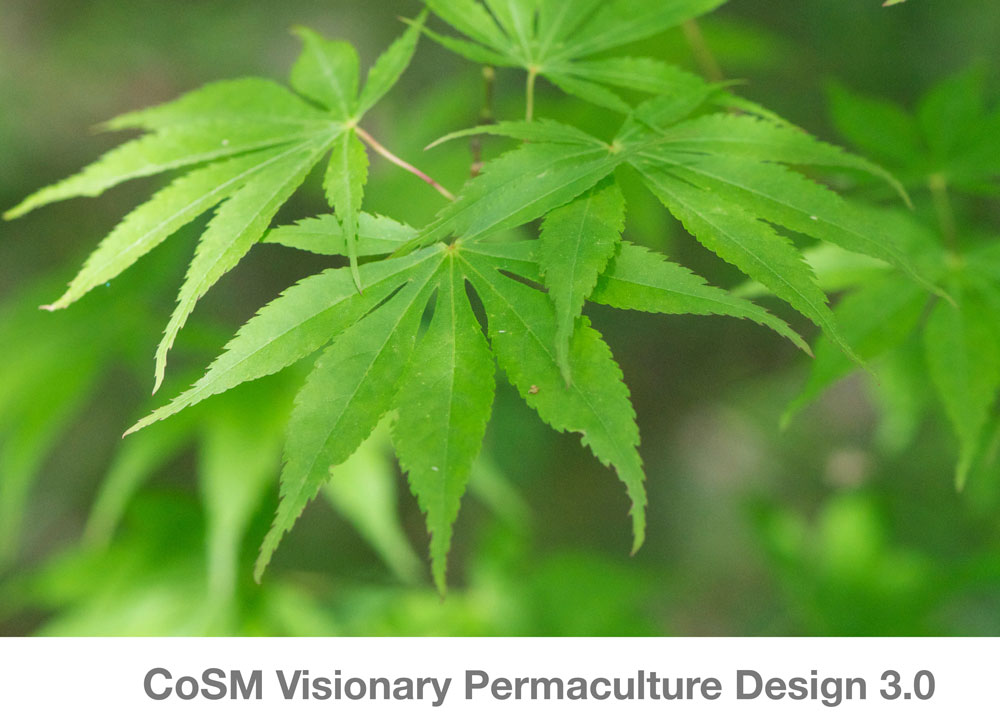 For those looking for some new edge permaculture media inspiration, every few weeks Gaiacraft releases more in a series of
Permaculture Podcasts : https://soundcloud.com/gaiacraft
Permaculture Micro-videos  : https://vimeo.com/gaiacraft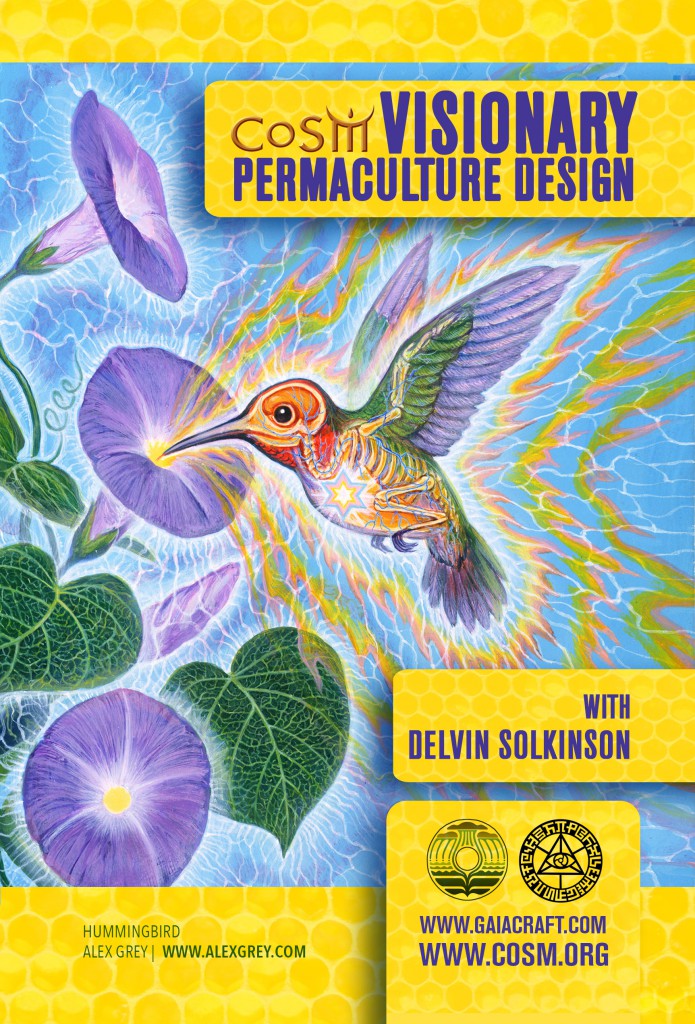 Contact [email protected] for more details of Visionary Permaculture at CoSM