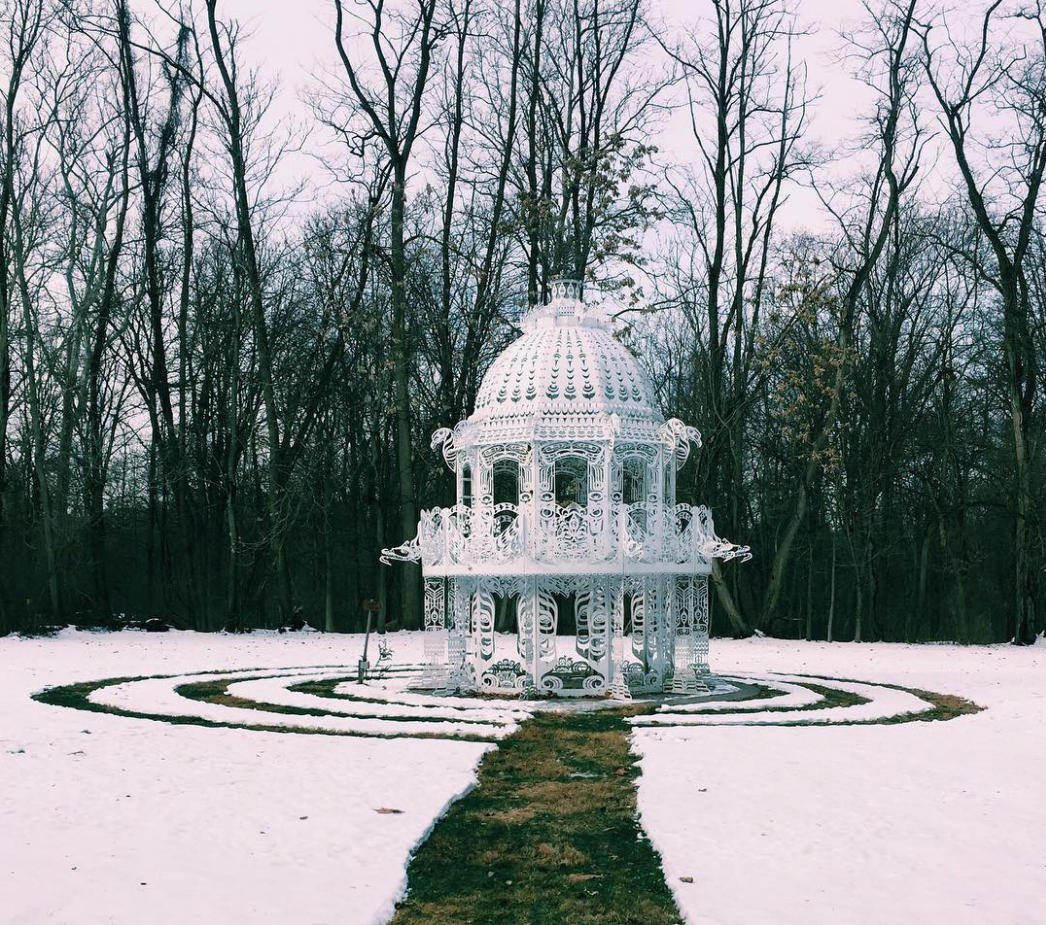 Envision a Regenerative Future This Weekend @ CoSM
"Sitting at our back doorsteps, all we need to live a good life lies about us. Sun, wind, people, buildings, stones, sea, birds and plants surround us. Cooperation with all these things brings harmony." – Bill Mollison (Co-originator of Permaculture)

Time Scout, (portrait of Bill Mollison, originator of Permaculture ) Painting by Martin Bridge
This Sunday @ CoSM:
Permaculture is a pathway towards creating an artful future where humanity and nature live in harmony. By taking care of our needs using efficient, effective, and ethical design strategies, we can save time, energy and money while having more freedom to be creative.
Nature has an operating system which allows it to be regenerative, taking care of its needs using the energy and resources of the earth, sun, moon, and galaxy. Left to its own designs, nature is able to create a healthier and more diverse ecosystem on its own without any support from humanity. By studying the design principles of nature, we can use ecological literacy to help us create healthy and abundant farms, gardens, wild spaces and even ethical social and economic systems.

Visionary Permaculture Design: OS Gaia
with Delvin Solkinson & Grace
Sunday, February 5th
12:30 pm – 5:30 pm
The course at CoSM brings together a conscious learning guild to explore permaculture design. Together, we explore core concepts, design principles and the invisible structures of permaculture, amidst the art and atmosphere of CoSM's creative sanctuary. Learn how a permaculture "toolkit" can help generate meaning and abundance in our lives while upgrading the design of our project or business, home or garden, relationship or career, practice or path.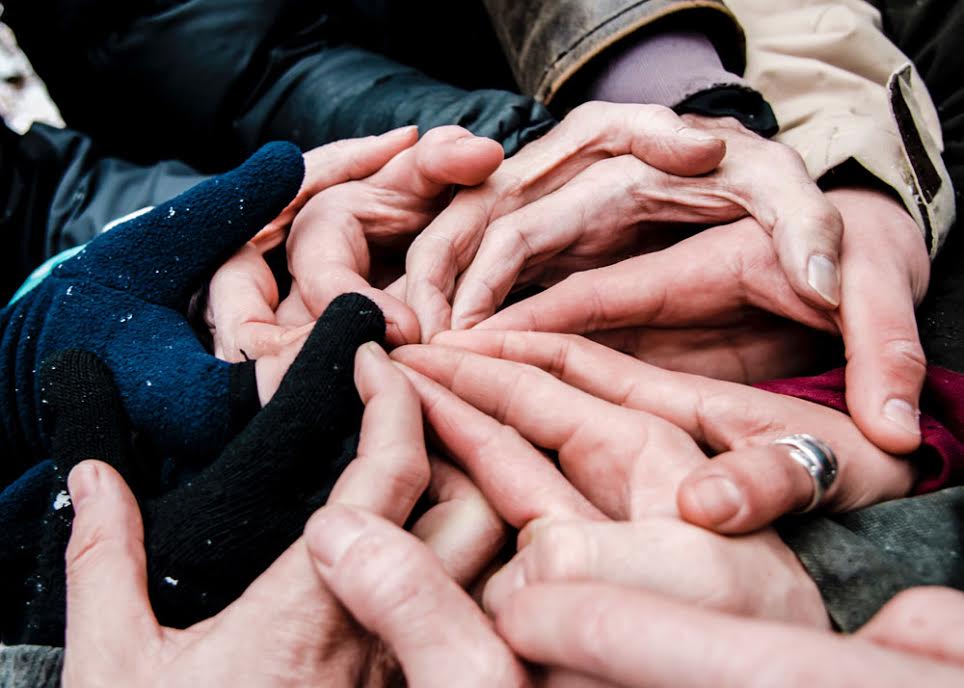 A design charrette will give participants an opportunity to contribute creatively to the ongoing process of permaculture design at CoSM. We will also learn how to make herb infused honey syrup and herb infused vinegar with medicine harvested from CoSM.
Observing the patterns of natural energy including sun, wind and water, the visionary permaculture cartography team has developed an ongoing mapping project to deepen peoples learning and relationship with the land and share learning about permaculture with the larger global community.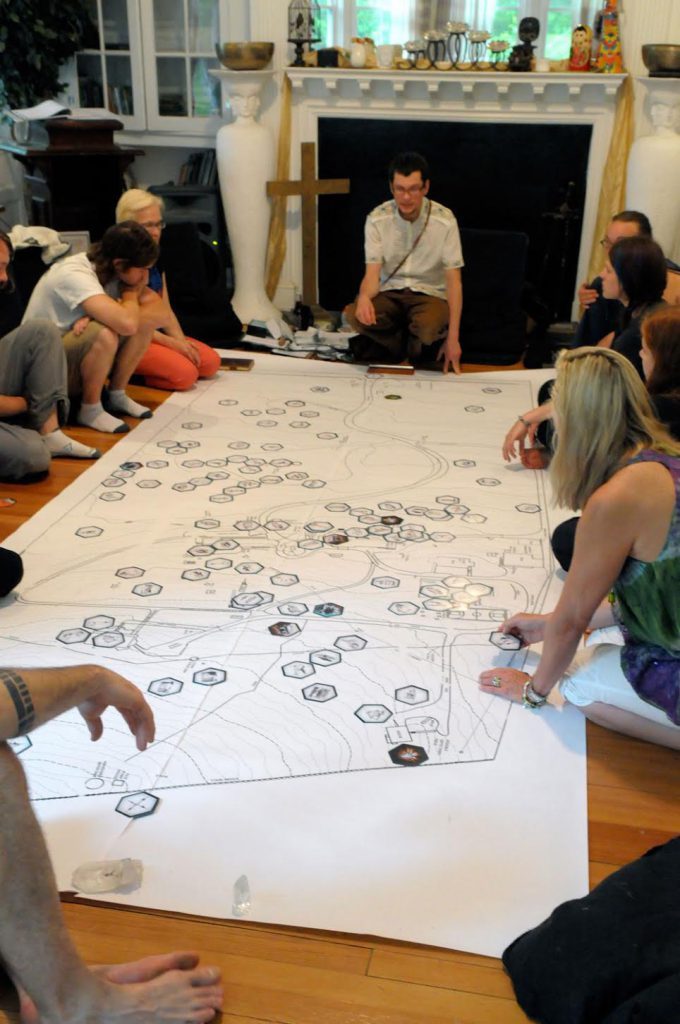 Focusing on cultivating creativity and consciousness, the permaculture team is applying nature's design principles to the potentials on the beautiful 40-acre CoSM landscape. Utilizing permaculture design methodologies there is an ongoing visioning process about what is possible for the future of the CoSM land and organization. View or download the latest edition of the CoSM Design Book.
Delvin Solkinson's permaculture education spans three Diplomas and a Masters Degree with Bill Mollison, the originator of permaculture. His programs, developed over thirteen years, are informed by sixteen advanced courses taught by the premier designers of the field. Delvin's current Doctoral Degree program in Permaculture Education focuses on creating curriculum that offers free media learning crafted with open source teaching tools.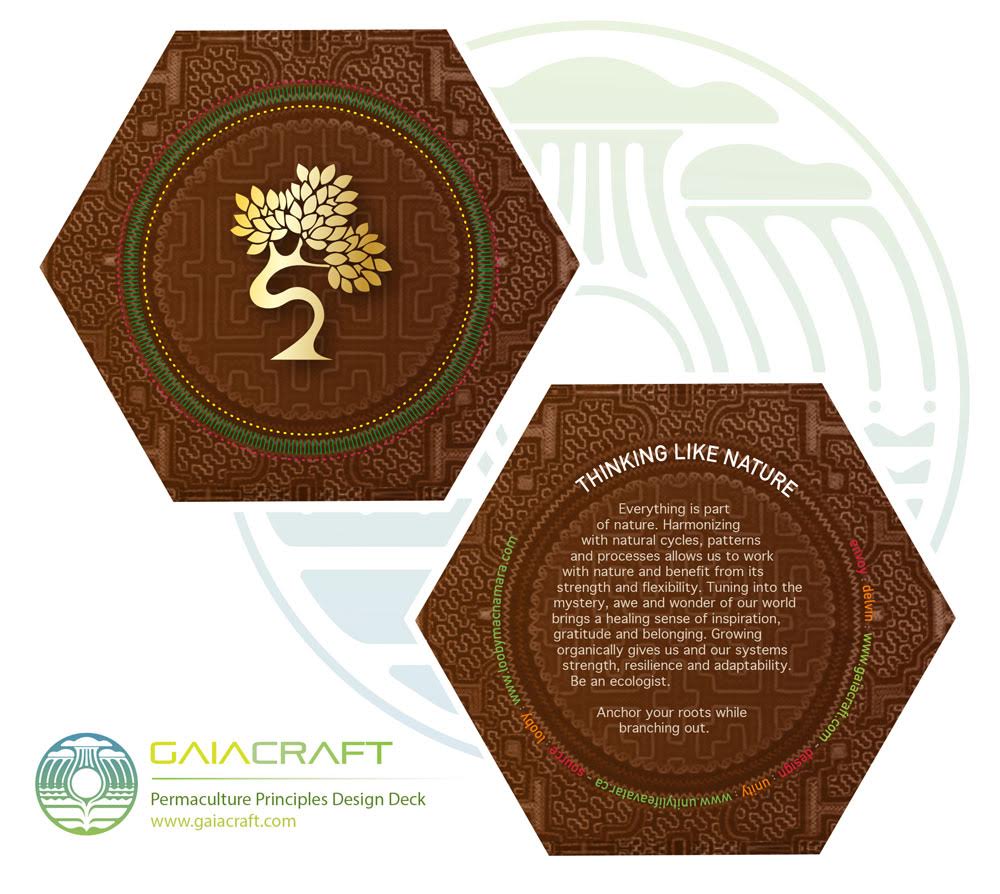 Free media and learning tools, videos and podcasts available here.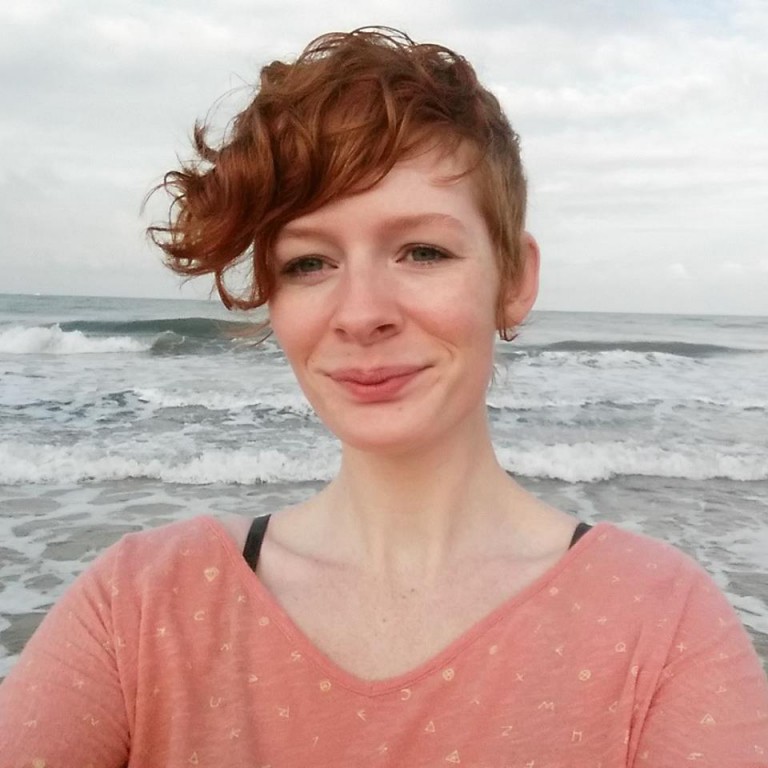 Grace has dedicated many years studying plant medicine and natural skincare, while developing and selling a skincare line. Recently, Grace has delved deeply into herbalism and plant medicine with Maestras, Susan Weed and Dina Falconi, while pursuing a Permaculture certification that focuses on plant medicine to enrich our daily diet and health routines.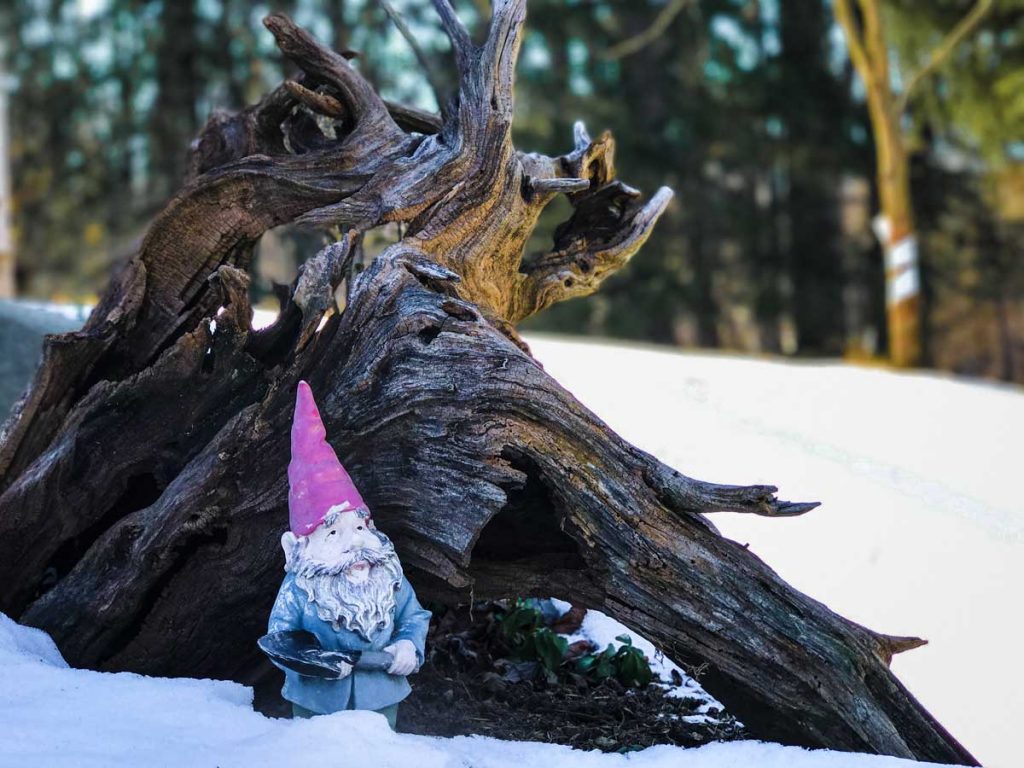 Be part of the solution! Attend all four seasonal permaculture workshops to get a Certificate of Completion to the CoSM Four-Season Visionary Permaculture Design Workshop Program.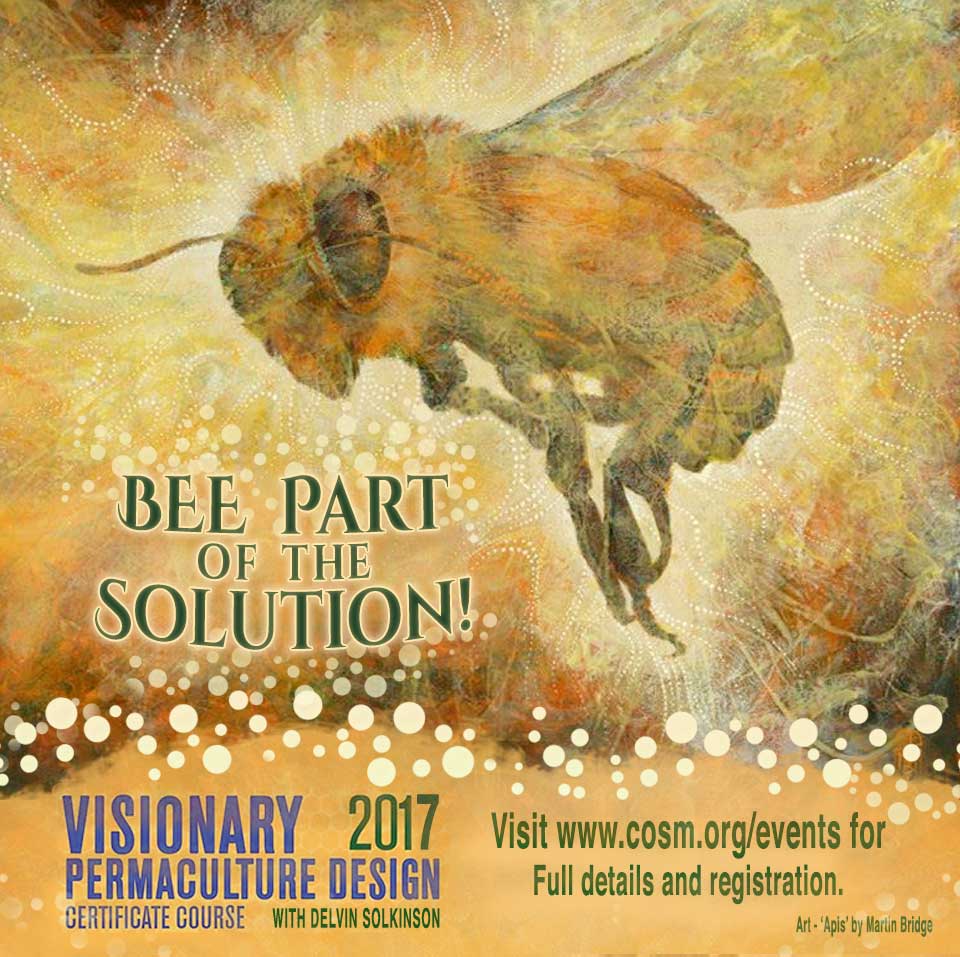 Delvin and Grace offer the Permaculture Design program as volunteers in support of CoSM's mission: To build an enduring sanctuary of visionary art to inspire every pilgrim's creative path and embody the values of love and evolutionary wisdom.
This course is created for CoSM community members who wish to make a uniquely creative contribution to CoSM while earning a certification in Permaculture Design.
Click here for full details and registration.
CoSM Visionary Painting Intensive
Portfolio Application – Deadline February 28th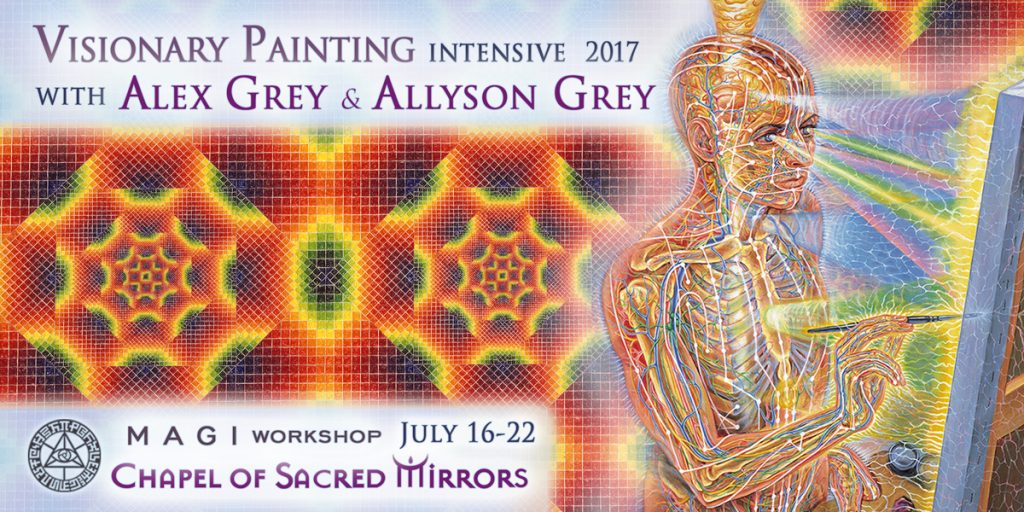 Portfolio submissions for this summer's Visionary Painting Intensive 2017 will be accepted through midnight, March 1st. This summer's painting immersion visionary painters, Alex Grey & Allyson Grey at CoSM, will be offered to fifteen accomplished artists whose art shows a degree of mastery and are ready to share and aspire to the "next level" in their artwork.
To apply for one of fifteen spaces in this summer's Painting Intensive with Alex & Allyson, please:
—  fill out the application below
—  attach three (3) images (jpg)
Deadline for Submission is February 28th. Notification by March 15th. Submit your portfolio today!
Paint this Summer with Alex & Allyson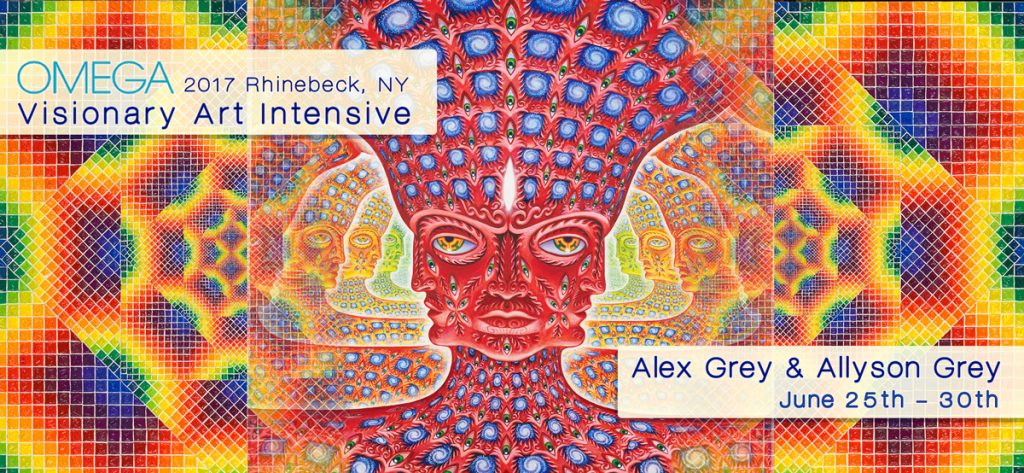 Visionary Art Intensive @ Omega Institute
For ALL LEVELS of Ability & Experience
Sunday, July 25-30
CoSM tour & BBQ to follow on Friday, July 30th.
Visionary artists Alex Grey and Allyson Grey teach painting and drawing from the wellspring of divine imagination. In this workshop, artists at any level of experience create from the sacred ground and the mystic eye.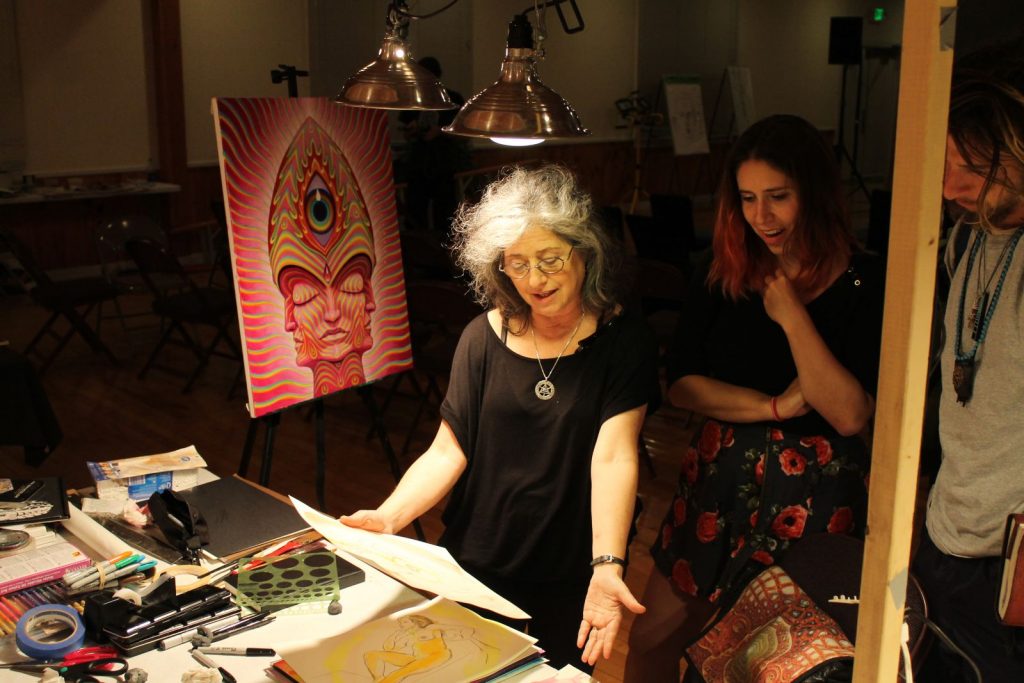 Through illustrated talks, vision practices, and group interaction, we empower the process of bringing our heart's iconography to outer form and examine the worldwide visionary art movement.
Using guided imagery, meditation, shamanic ascent, and live model chakra drawings of body and soul, we open the doors of the imagination to the theater of revelation. Utilizing basic materials such as graphite, colored pencils, pastels, and watercolors, we commit mental pictures to paper and discuss the aesthetic dimension of our mystical experiences. Explore art as a spiritual path and art as a career, address technical concerns, and define your creative goals.
TO REGISTER: eomega.org.
Love,
Alex & Allyson