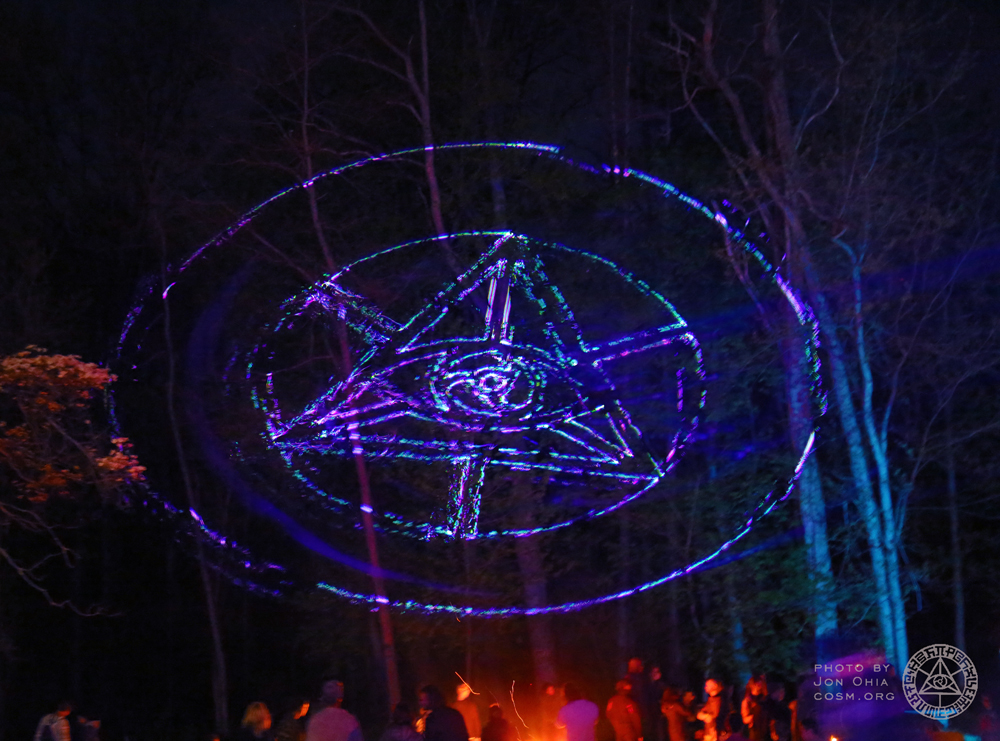 April Full Moon Gathering 2016: Entheon Kickstarter Launch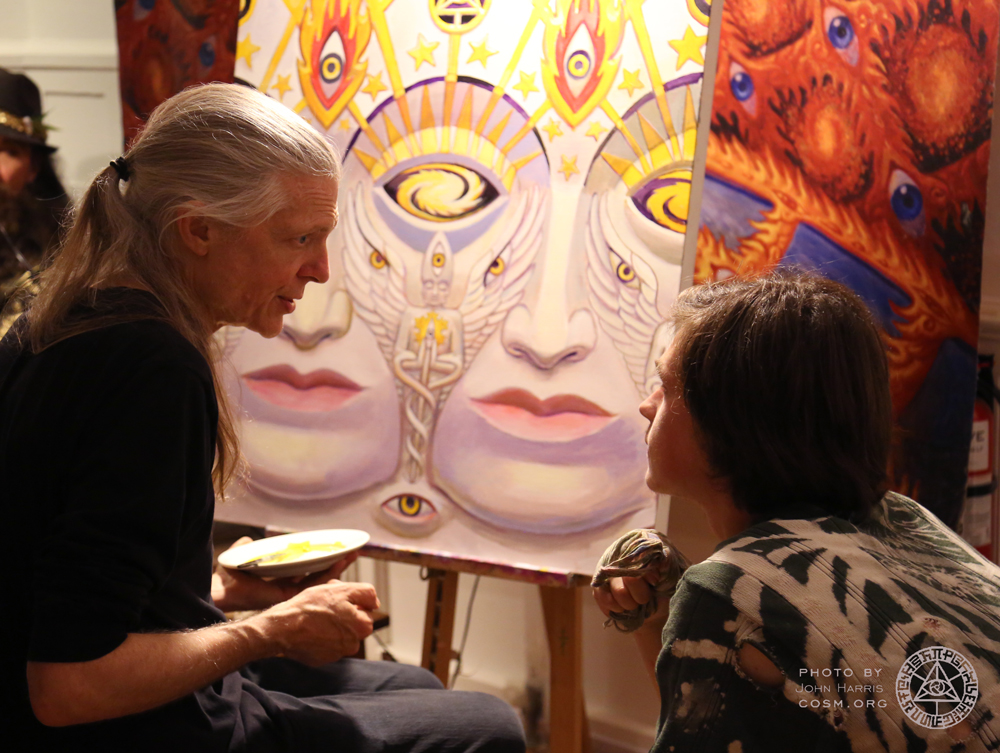 Alex Grey speaks with a guest while live painting an Entheon-inspired piece.
April's Full Moon Gathering this year was a celebration of the Entheon Kickstarter launch. The vibrant community experienced a night of delightful creations to engage all senses. Live painters, visual projections, and lasers illuminated the Grey House and grounds, providing a feast for the eyes. The Mushroom Cafe and tea tent served a delicious assortment of healthy teas and treats.  World class music blared from the speakers as Random Rab, Clozee, AtYyA, and Goopsteppa kept us grooving until the traditional closing howl.
The Kickstarter campaign to build Entheon, sanctuary of visionary art, is asking for your support to complete the build.  Entheon will offer a three-story, 12,000 square foot exhibition of the finest original artwork of the Visionary Art movement, where precious paintings, drawings, sculpture and moving image resonate with the highest states of consciousness. Share the campaign and donate now at www.buildentheon.com .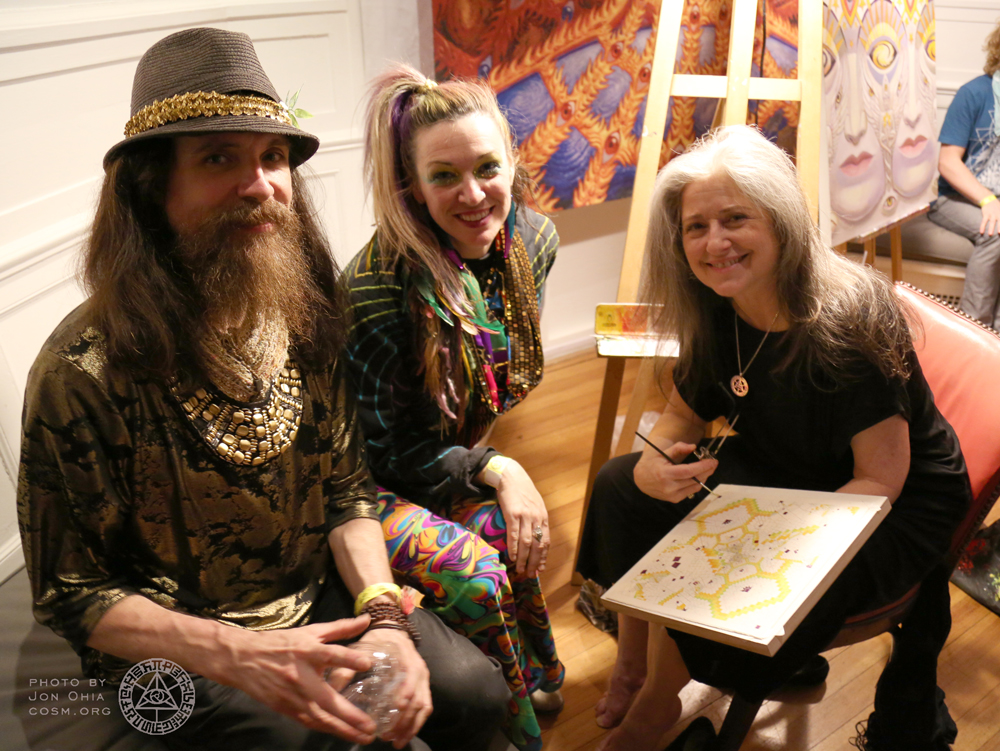 Allyson Grey live painting with friends.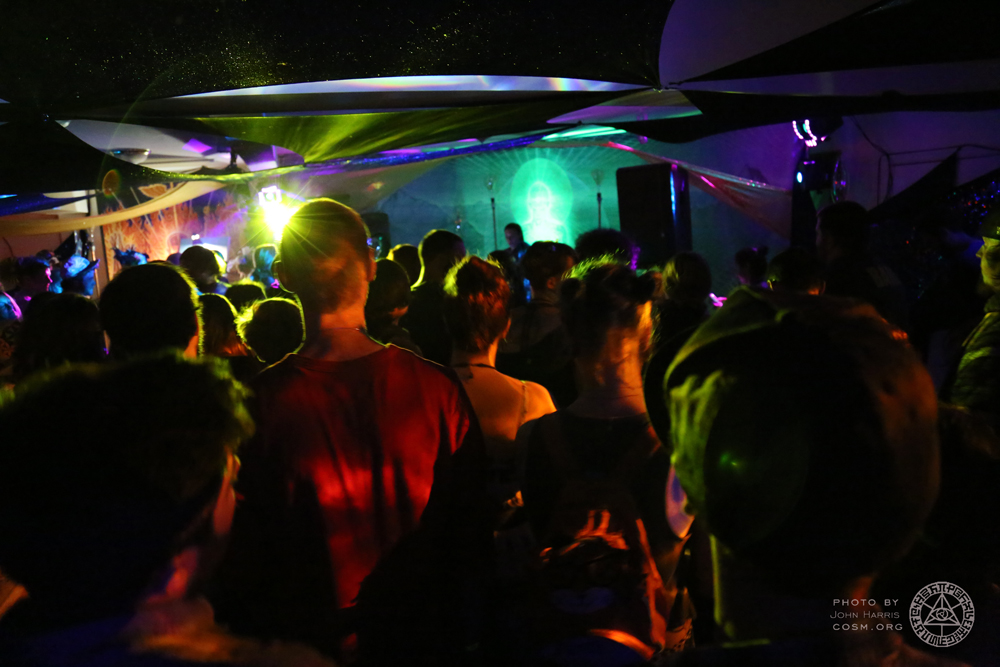 Clozee's packed dance floor.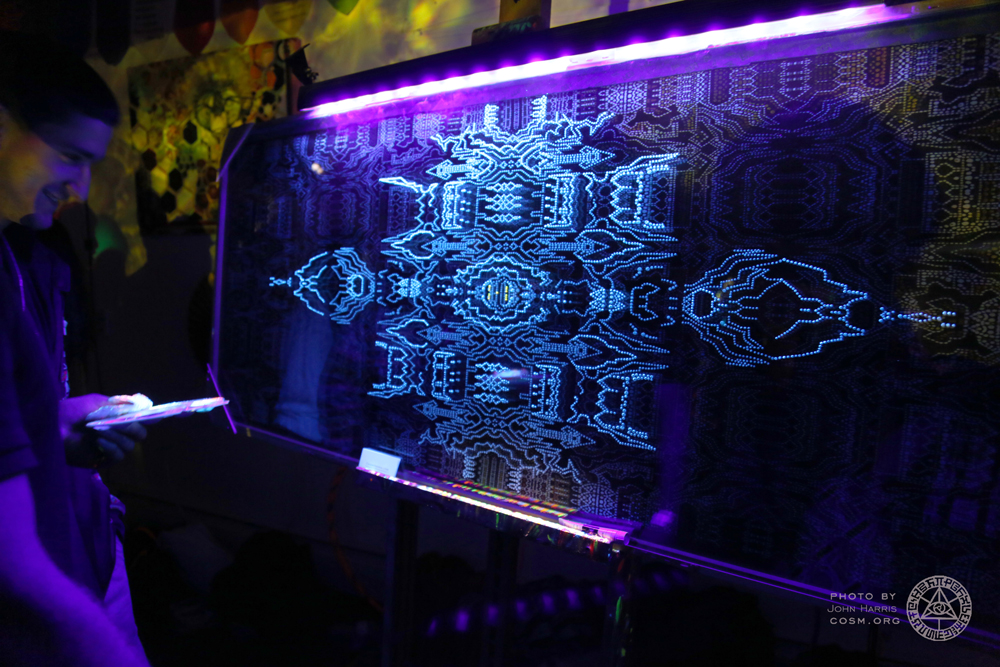 Chase Hanna creating a glow-dot matrix from the future.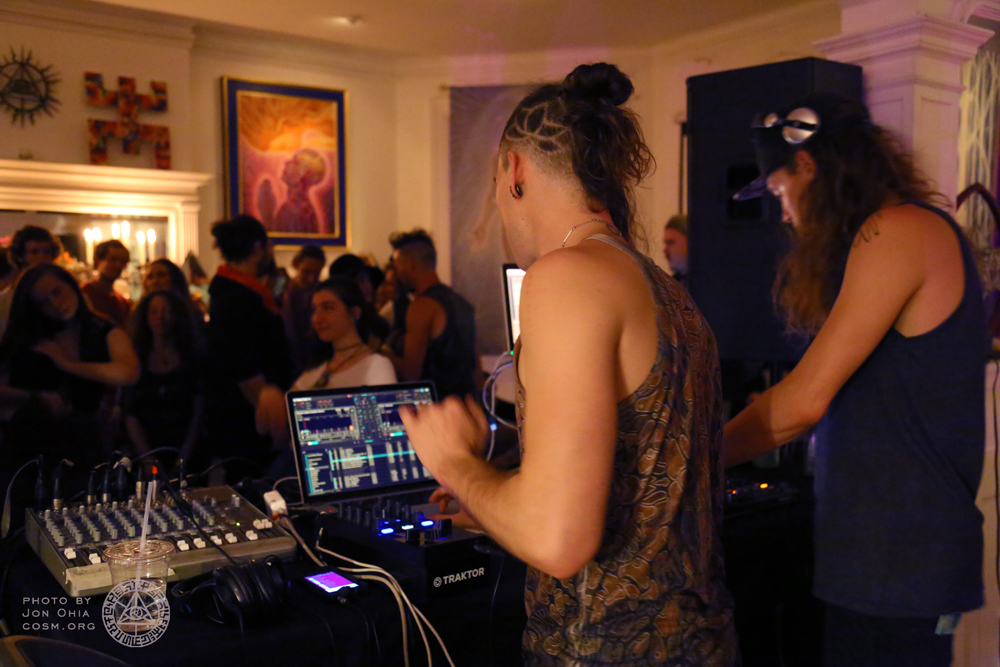 AtYyA & Goopsteppa out all the way from BC.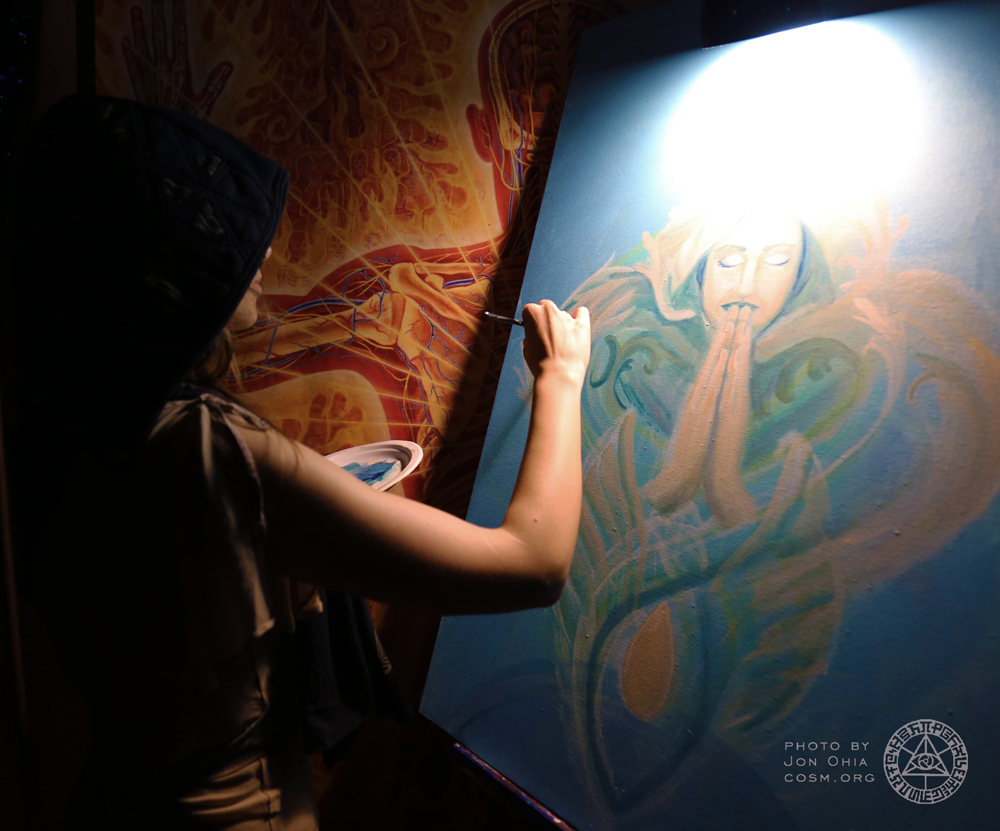 Joness Jones painting a blessing.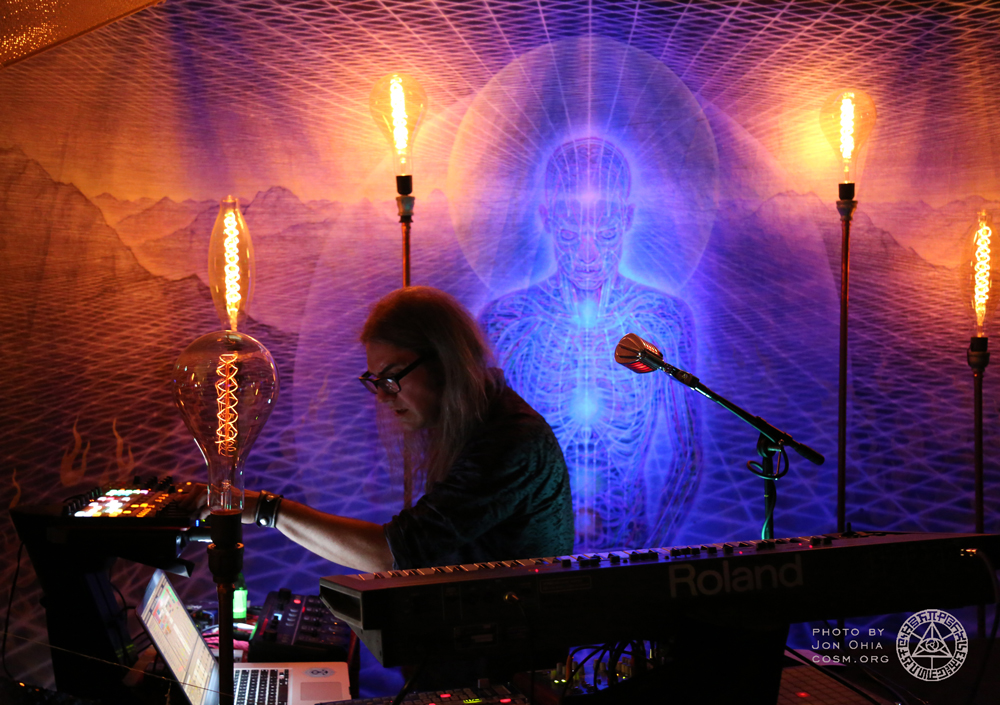 Mad music genius, Random Rab, got the gathering lit.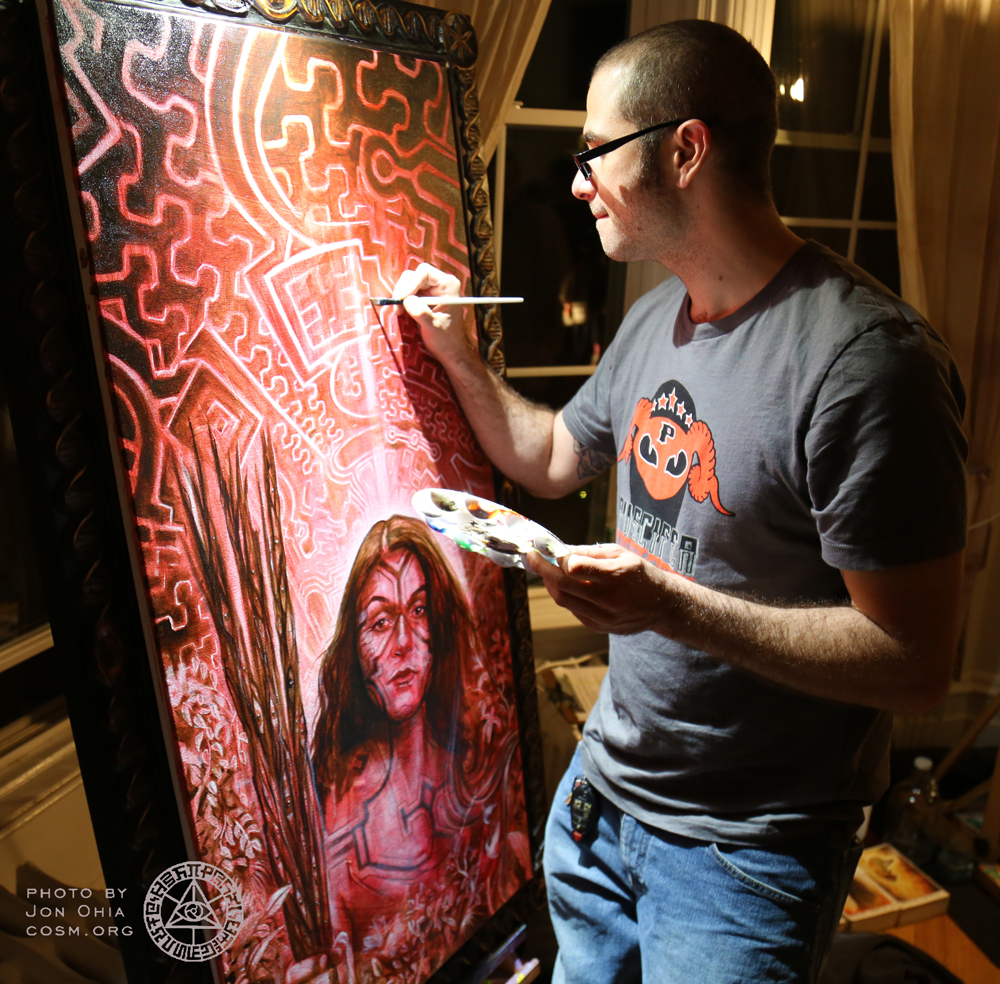 Seth Liebowitz creating a Shipibo inspired work in the Misch technique.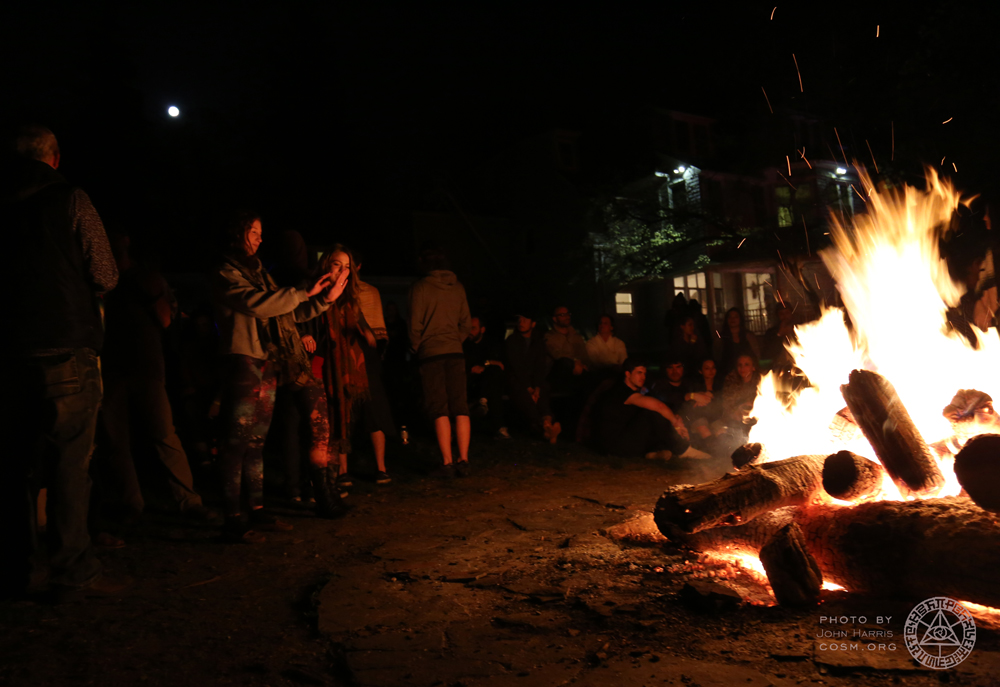 Staying cozy by the CoSM bonfire.