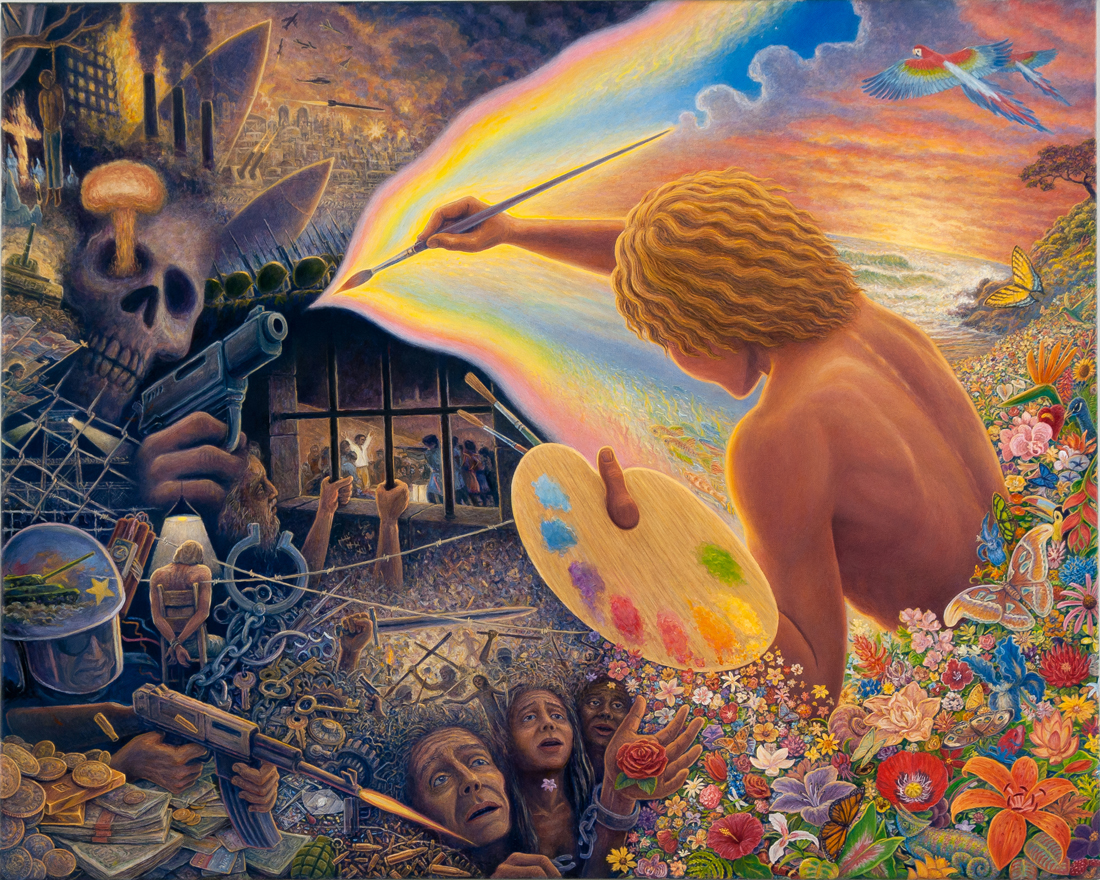 Mark Henson: Lifting the Veil of Truth Through Art
Visionary Painter Mark Henson is well known for his political, erotic and spiritually charged renderings of the intersection of the metaphysical cosmos with hard- core realities.
Using skills of perspective, figure design, and vibrant color Mark Henson paints a variety of landscapes portraying the amorous essence in nature and spirit as well as the harsh realities of social, political and environmental issues. Some of his pieces lift the veil of truth to the current realities of greed and politics while others provide the viewer with a sense of eroticism and tranquility.
Mark was born and is still living in Northern California, and attended the University of California, Davis, receiving a degree in studio art in 1973. He has been a professional artist ever since, working with a wide variety of mediums, primarily oil painting at present. He has co-founded several gallery ventures, traveled extensively in Asia and elsewhere, and now operates Sacred Light Studio from his home out in the countryside north of San Francisco.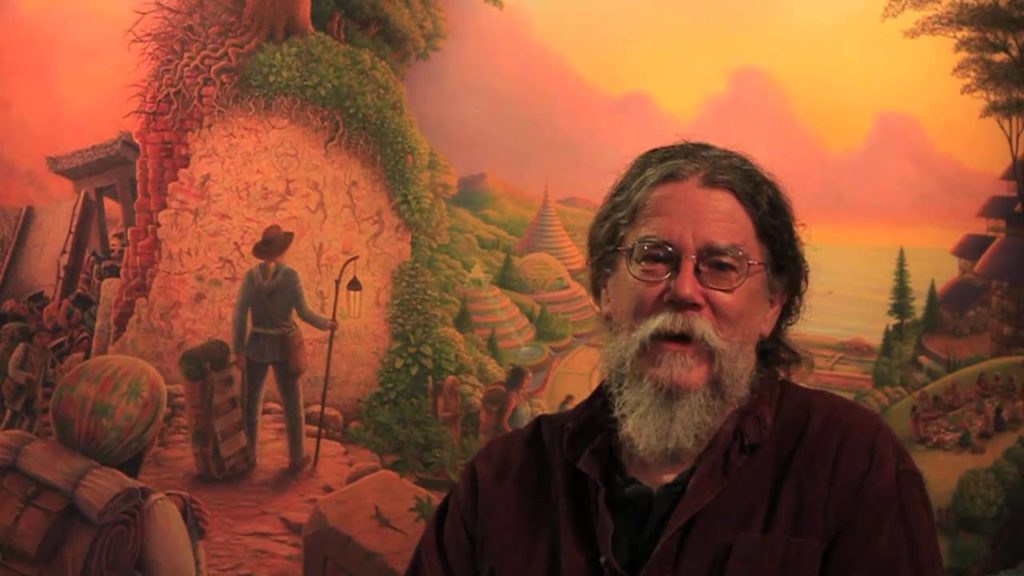 About his art he says, "I believe that art can have the ability to catalyze positive social and cultural changes. In addition to stimulating our visual cortex, Art has the amazing magical power to evoke profound emotional intensity as well as to provoke intellectual thinking. My aspiration as an artist is to create compelling images of beauty and power that serve to promote our Conscious Evolution as human beings, and to show us how to live in a peaceful world. To this end I like to present images exploring themes of Awakening Consciousness, Divine Sexuality, Political Realities and Living in Harmony with Nature."
Mark Henson has been a practicing artist over 50 years, and was a visiting instructor at the Vienna Academy of Visionary Art. He also teaches at CoSM and is returning to the enduring sanctuary on August 12th. Take part in the full day event: Psychedelic Poster Art. Explore the history and create your own poster followed by an evening talk: Summer of Love – 50 Years of Changing the World through Art with Mark Henson. Hosted by Alex Grey & Allyson Grey: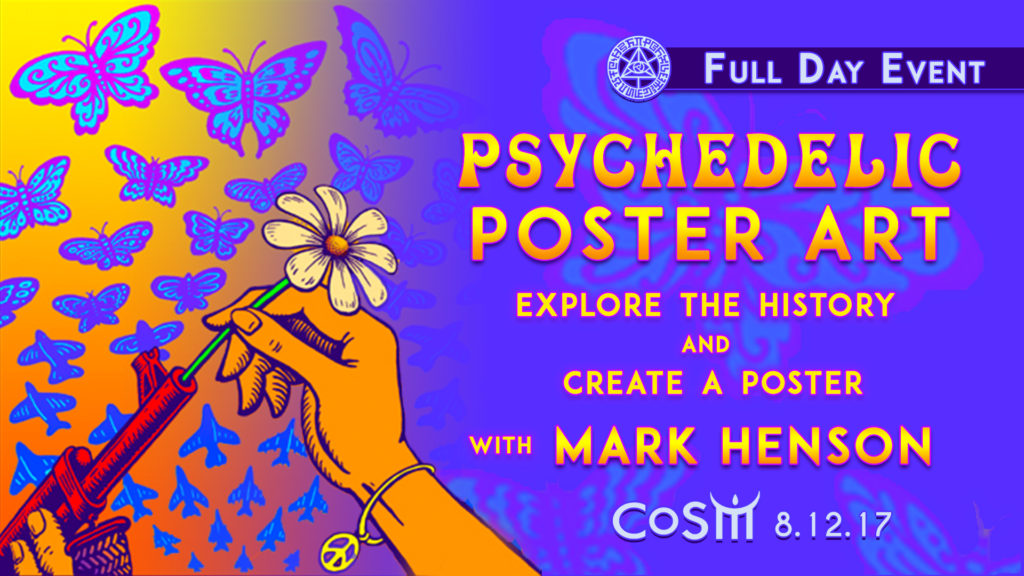 Join visionary legend, Mark Henson, for a full day workshop exploring the history of psychedelic posters and the artists who created them. Learn how they were made followed by making your own unique version of the Psychedelic poster. Workshop includes entry into the evening program. Learn More.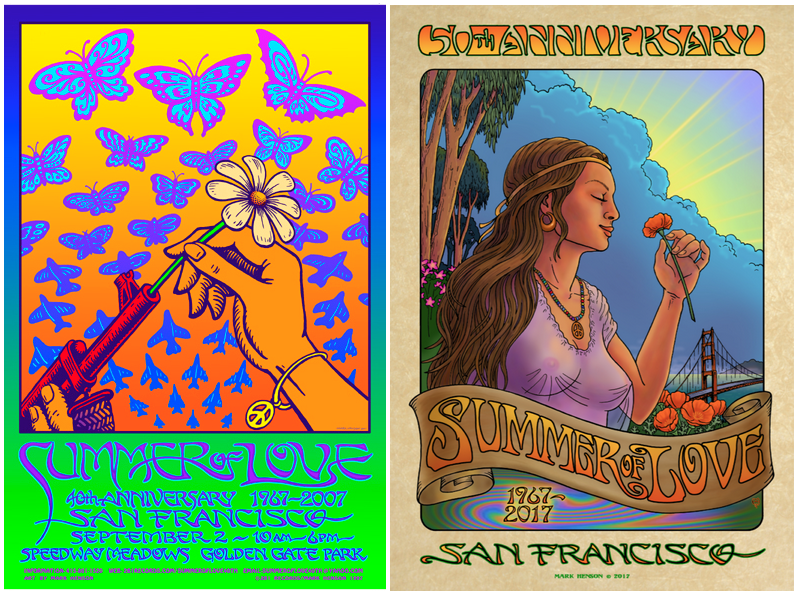 Come for the evening and hear Mark talk about the unique coloring, calligraphy and "psychedelicness" of poster art and how it has been a significant influence on his own artistic efforts, as well as how it's evolved into the advertising, political propaganda, and Visionary Art of today. A Free-Wheeling conversation will follow with Alex and Allyson Grey, Mark and you! Sign up.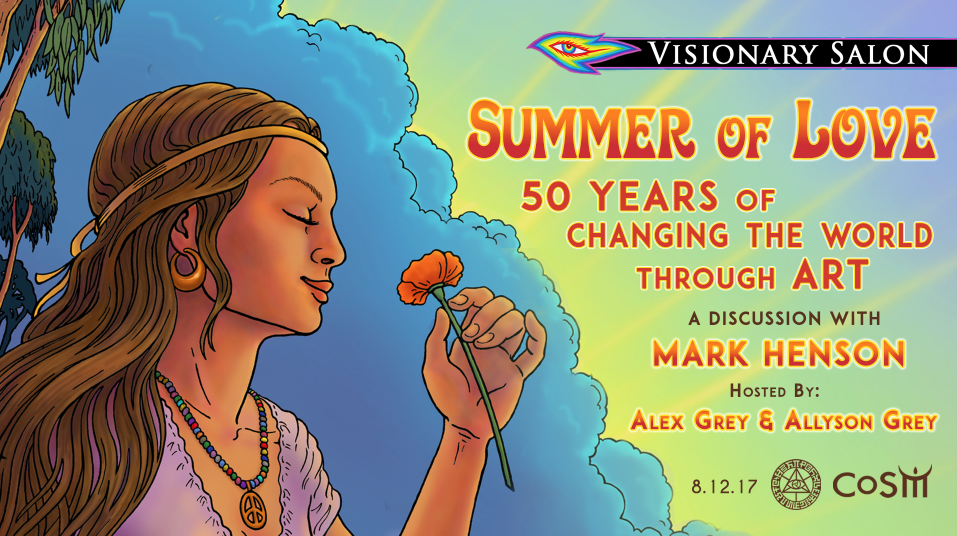 Learn more about Mark: