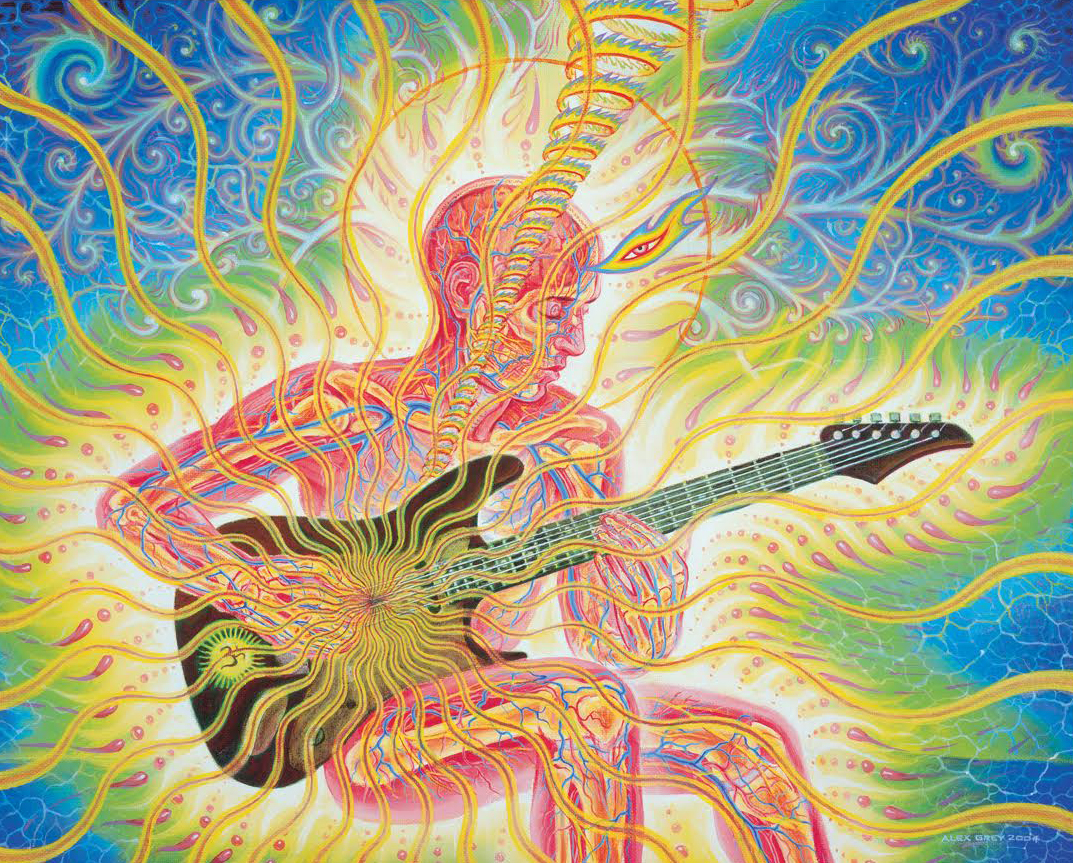 Music, Art & Spirit @ CoSM This Weekend
Friday Night @ CoSM: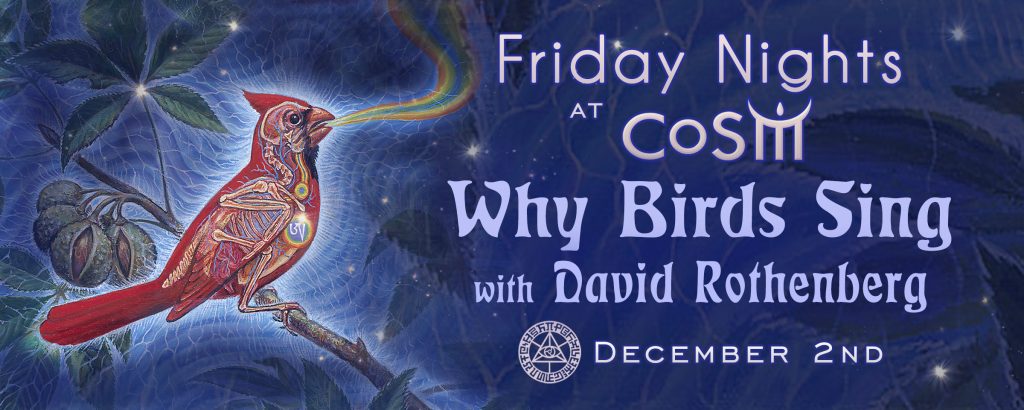 Why Birds Sing
with David Rothenberg
8pm – 10pm
Friday Night, CoSM will feature the author of Why Birds Sing, who has been reading, writing, and researching a question now published in seven languages. ECM recording artist, David Rothenberg has performed and recorded on clarinet with some of the most respected musicians and percussionists including Pauline Oliveros and Peter Gabriel. David's composed music is played to nightingales and laughing thrushes, among his many avian music appreciators. His global research blends science with art. Join us for David's tales of the creative communication of feathered creatures.
On Friday, CoSM will be open for extended hours from 6pm – 11pm. The comfy elegance of Grey House offers a library on mysticism and the arts. Between 6 & 7pm the Dining Hall will be serving a divine & healthy buffet prepared by CoSM's chef. The Mushroom Cafe is open late for beverages and snacks until closing. Contemplate artwork throughout the house and grounds. Come early. Stay late. Alex & Allyson look forward to meeting you.
Visit the event page for more information.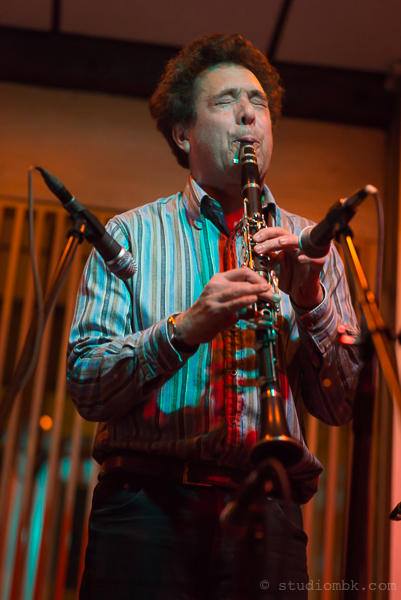 ECM recording artist, performer and celebrated clarinetist, David Rothenberg is also author of Thousand Mile Song,  about making music with whales, and Survival of the Beautiful, about aesthetics in evolution.
Saturday Night @ CoSM: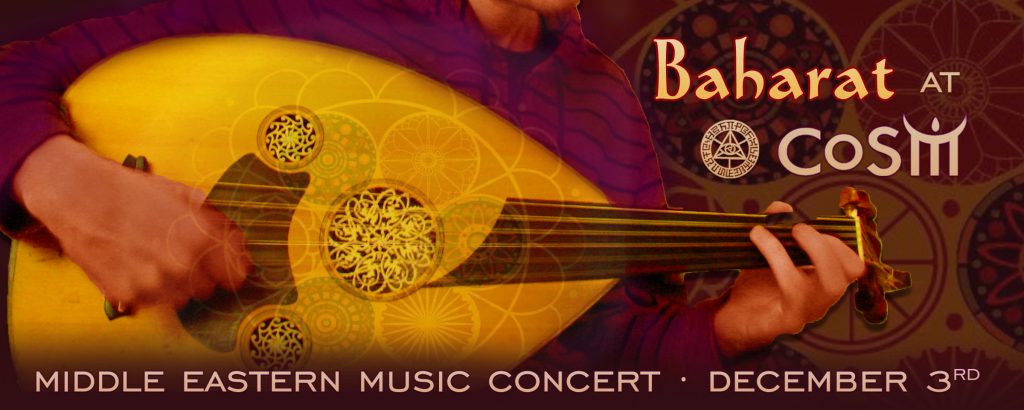 Baharat Band
Middle Eastern Music Concert
8pm – 10pm
This Saturday, explore CoSM by day (12n – 6pm) and stay into the evening for a  "spicy" musical adventure. Be mesmerized by the unrestricted harmonies of Baharat Band, an ethnic fusion music ensemble.
Baharat Band combines the sounds of Middle & Far East regions, from Flamenco and Native American chants. Baharat (Arabic for spices) nuances multiple rhythms and phrasing to create a unique sound resonant with each culture of influence.
Check out Baharat's new album, Mosaics at this special evening of music at CoSM.
Sunday @ CoSM:


Art Church:
Sacred Architecture
hosted by Alex & Allyson
1pm – 5pm
Make art with us on a divine musical journey at Art Church this Sunday afternoon!
Throughout history, humanity has built sacred spaces as expressions of our spiritual and creative evolution. From the earliest painted caves, pyramids, stupas, synagogues, mosques, and cathedrals to the most modern temples, sacred spaces have served a vital role in connecting community members with each other and with the wisdom traditions so important to their survival. These architectural wonders offered by our ancestors remain pilgrimage sites where people refresh their souls. Holy places of peace and ceremony can activate healing, comfort, love, harmony with the cosmos, and Oneness with the Creator.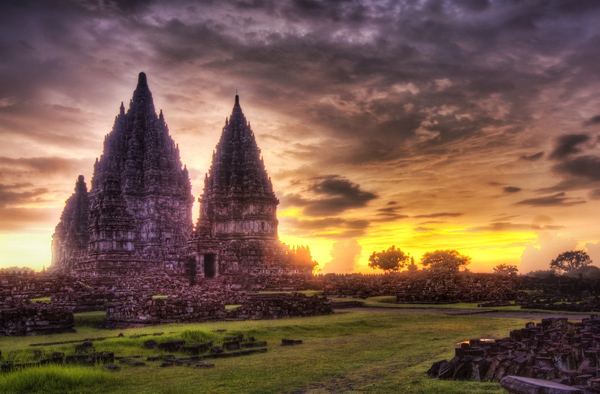 Join Alex and Allyson as they offer an illuminating overview of sacred space from around the world, from caves to cathedrals.  What are the "Twelve Criteria for Sacred Architecture"?  Examine the archetypals, metaphors and mystic geometry recognized in sacred spaces from every culture.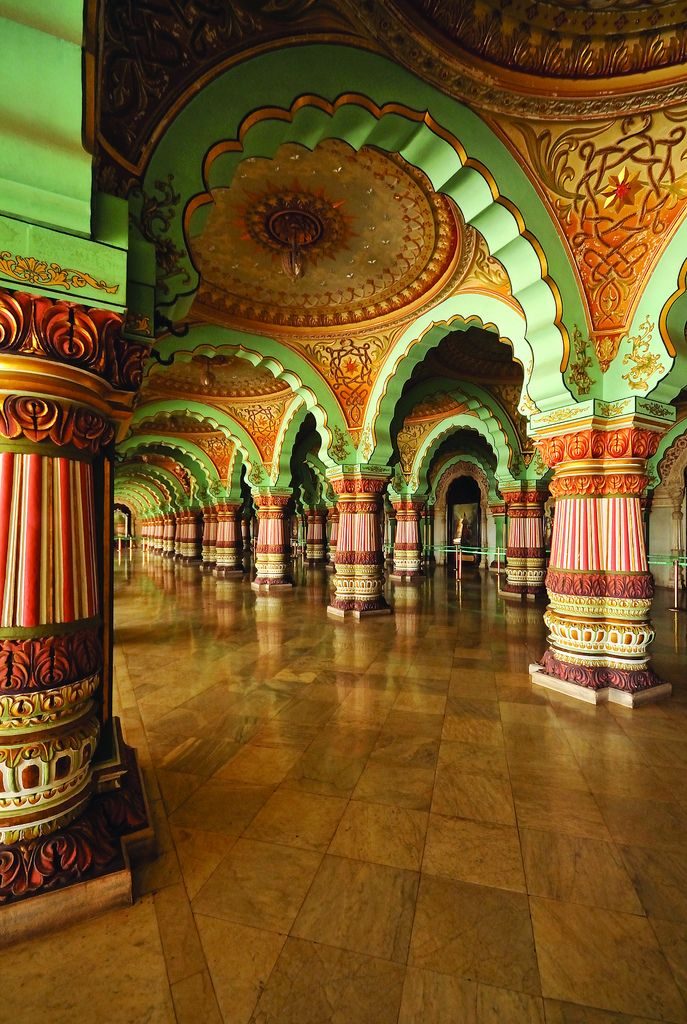 At this pivotal moment in history, creating sacred space that honors the mystic core of all religions and cultures will activate feelings of inter-connectedness and empower us with faith to solve the problems confronting humanity and the web of life.
Building a Temple gives people a symbolic focal point to transcend their differences and create something beautiful together. The collective awareness of a dawning planetary civilization and universal spirituality is calling for an uplifting twenty-first century vision of World Spirit. Chapel of Sacred Mirrors is answering that call.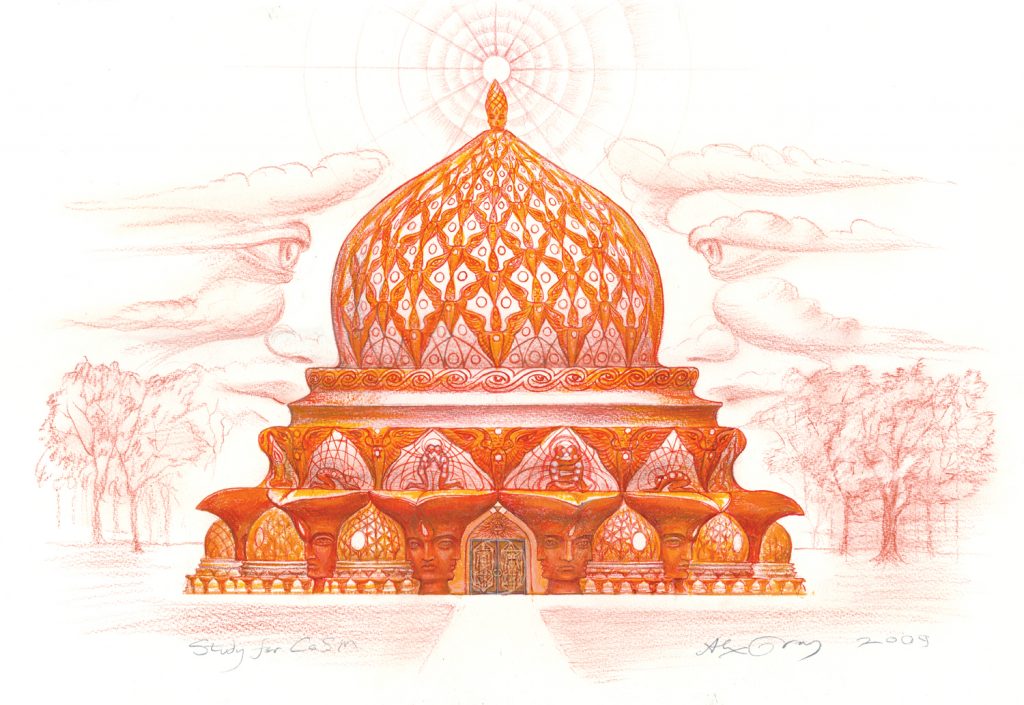 Love,
Alex & Allyson