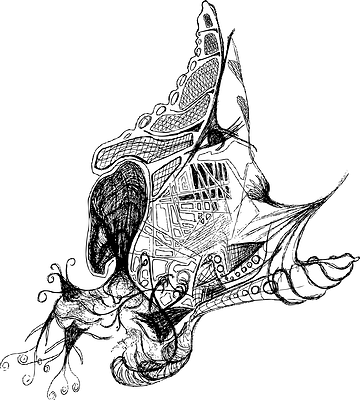 Pointers for Aspiring Artists
Dear Alex and Allyson,
As a novice and future artist, i have created some designs that I would
like to show in a gallery. I am in preliminary stages of developing my
work but have created a free website with some of my designs.
Could you give me some pointers and your point of view about my work?
Sincerely,
Juan Carlos Jimenez Robles, Chula Vista, California
website:  www.charlyentropydesign1.wix.com/entropy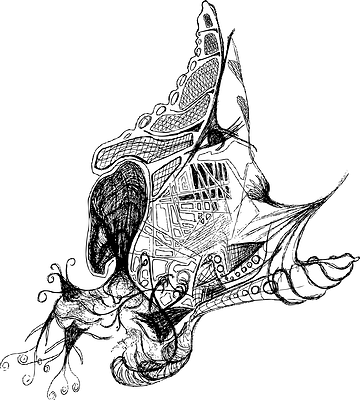 "Voyage" by Juan Carlos Jimenez Robles
Dear Juan,
Are the images selling well from your shop? Looking at the four drawings on your website, the work appears to need
practice, a study of art history and mentorship from experienced
artists. With intention and persistence it is possible to see great improvement
in your art. While you are working on your art, go to gallery
exhibitions and select places where you would like to show your work.
Get to know the galleries or cafes, their owners, their artists
Draw and paint everyday and send us pictures of your best work in one
year or join our class next summer at Omega Institute in Rhinebeck, New
York where we can talk with you about your work and your life as an
artist. Sales will follow art that it is compelling and that touches
people deeply. Practice daily and the results will pay off.
Love,
Alex and Allyson