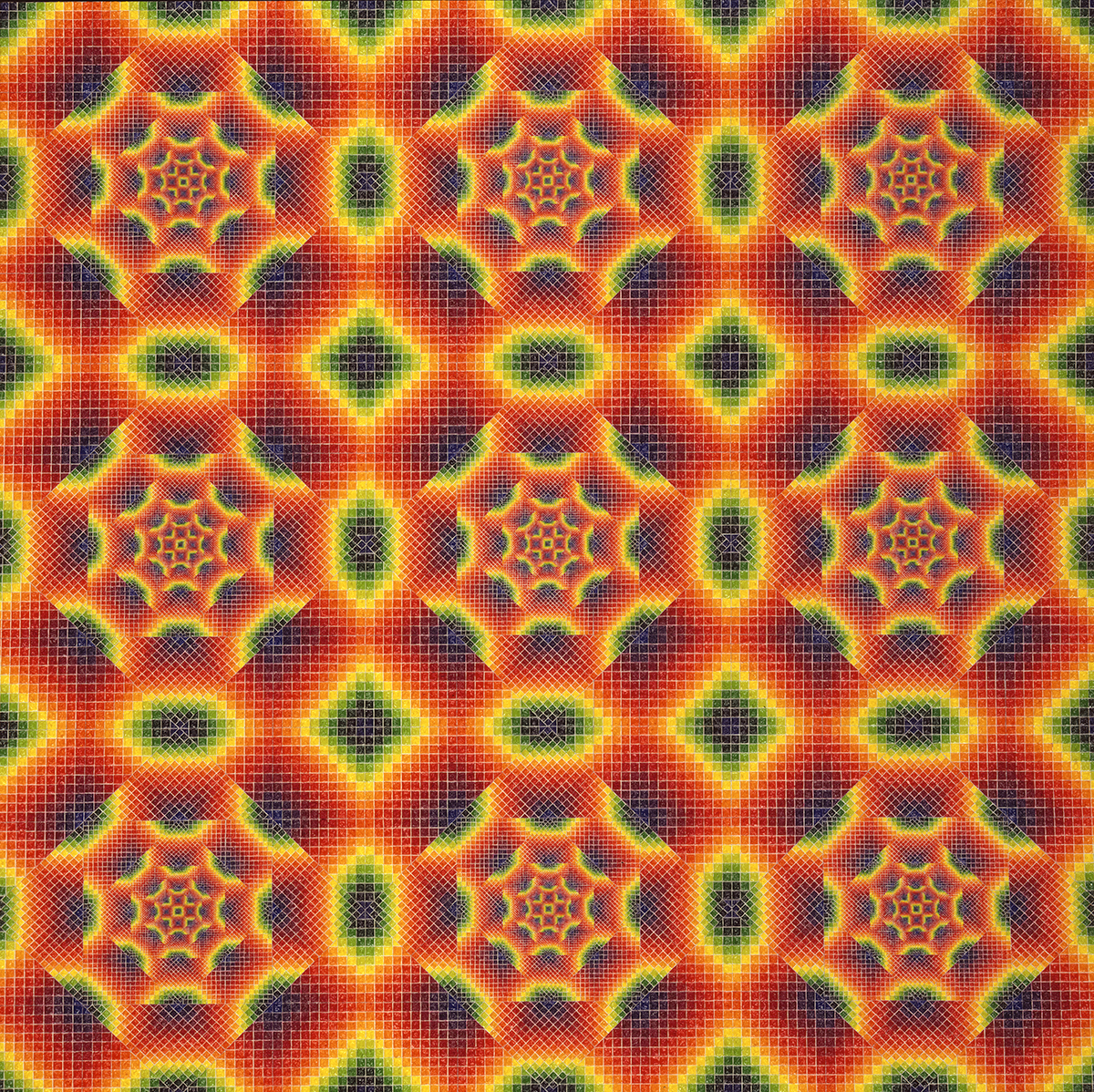 Dear Allyson,
Thank you, Alex and Duncan for finding each other on the Duncan Trussell Family Hour podcast.
Like almost every morning, I sat down to draw today. Other than gazing into my daughter's face, drawing time is where I find flow. I've always been an artist but the past few years I seem to get in my own way of that flow state where something rewarding emerges.
On the podcast, Alex mentioned his 6×9 sketch journal that he keeps with him to draw and journal. My best work is bound within the pages of countless sketch pads!  I do scribble in a journal but lack confidence and find fault with each effort,  My inner voice tells me that the images need to be bigger, huge even.
After witnessing my husband killed, I suffered with PTSD and was fortunate to participate in the MAPS MDMA Boulder study. I felt reborn from these life-altering events and my art bloomed, allowing me to experience a new flow. Psychedelics were a great teacher. Without flow, I am not expressing these lessons in my art. I feel like I am keeping an important secret.
What advice do you have?
Much Love,
Roxxann
———————
Dear Roxxann,
So glad to hear that the PTSD study and art have helped relieve your grief. Expressing your readiness to share the gift of your healing is profoundly positive. Your breakthrough can be a great catalyzer for your daughter and others, effectively communicated through your artwork.
Practicing drawing every day, you are still dissatisfied with the results. Creative discontent is the evolutionary force that drives artists toward authenticity and effective expression that communicates through their artwork.
Here's an exercise that will take your work to the next level
Identify the best 3-10 drawings in your sketch books.
Place three or more of the best works next to each other for viewing.

Looking at each best work one at a time, ask yourself these three questions:
1. What works in this piece?
2. What does not work?
3. If this piece were recreated completely, how would the piece look?
Then, bring in a trusted consultant, a partner, a friend or family member. Children are great at this. Ask your reviewer to answer the three questions.
Listen and take mental notes. No matter what THEY say, YOU are the creator of this work.  Their perspective may see a "piece of the truth." Invite additional reviewers when appropriate.
To take any practice to the next level, we must identify a time for regular practice and keep our appointment. A space must be designated for our practice, a table or corner where we can leave the artwork and supplies out between sessions.
Now, ask yourself…
What would it take to start a new piece outside of a spiral bound journal?
Do I need materials like paint, brushes, a canvas or board, a watercolor block?
If I change the size of the drawing, how do I transfer my drawings to a larger size?
Are there things I need to know to go to the next step? Find answers.
Then, plan a field trip to the art supply store and invest in your growing art practice.
Joining a class or Painting Group will give your work community, supportive others to evolve your art forward. Consider joining Alex & I year-round for classes offered at CoSM and once each summer at our annual Visionary Art retreat at Omega Institute (eomega.org).
Thank you for writing. Send a favorite drawing and we'll post it with this Q&A on the Ask Allyson blog.
{allysongrey.com; cosm.org)
Love,
Allyson