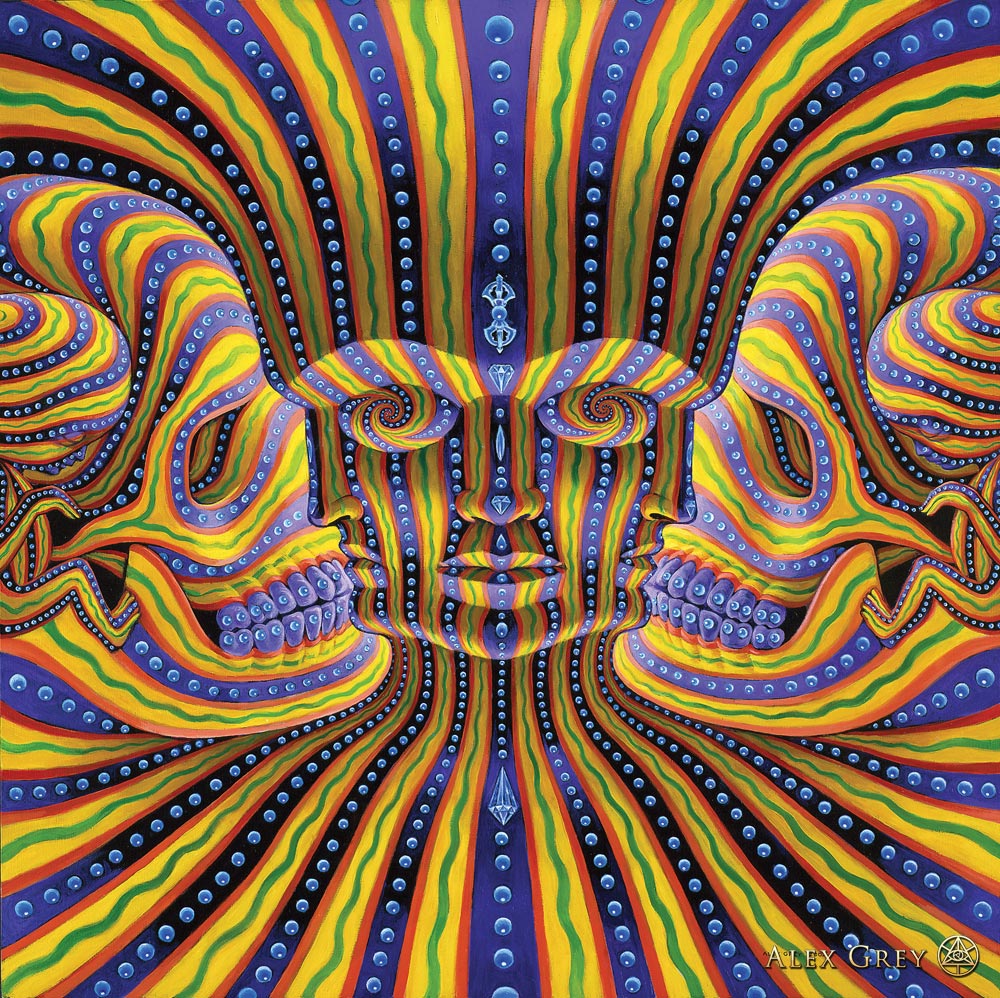 Friday Night Inside @ CoSM

Glowga & Gongs

7-10pm
Journey with us on a body and mind expanding night of yoga, gongs, and cosmic friends. Stretch your muscles and minds in an hour of meditative blacklight yoga with Megan Sax.  Follow your introspective pilgrimage into the mysterious "music of the spheres," a cosmic sound healing gong bath meditation.  Look forward to antique Himalayan singing bowls, gemstone crystal bowls, planetary tuning forks, rattles, shamanic drumming, an ocarina, and chanting.  Stretch and tone your body as a prayer and then lie down with Planetary Gongs for heavenly tranquility. Happy sailing!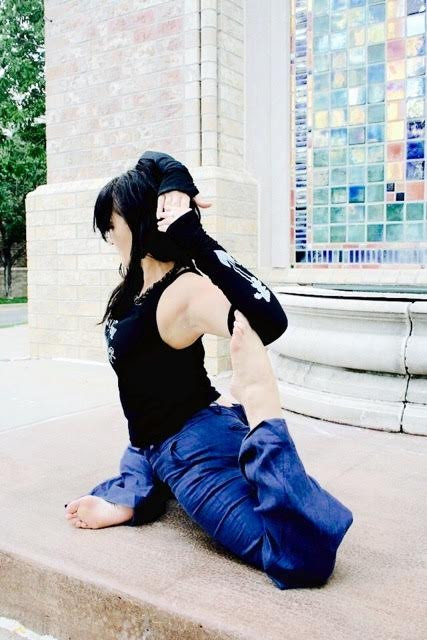 Megan Sax — Blacklight Yoga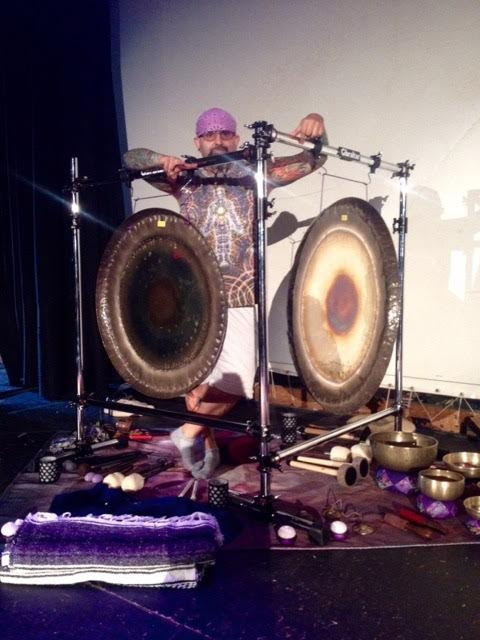 Marshall Bendelac — Glowga Gongs
Friday Night Outside @ CoSM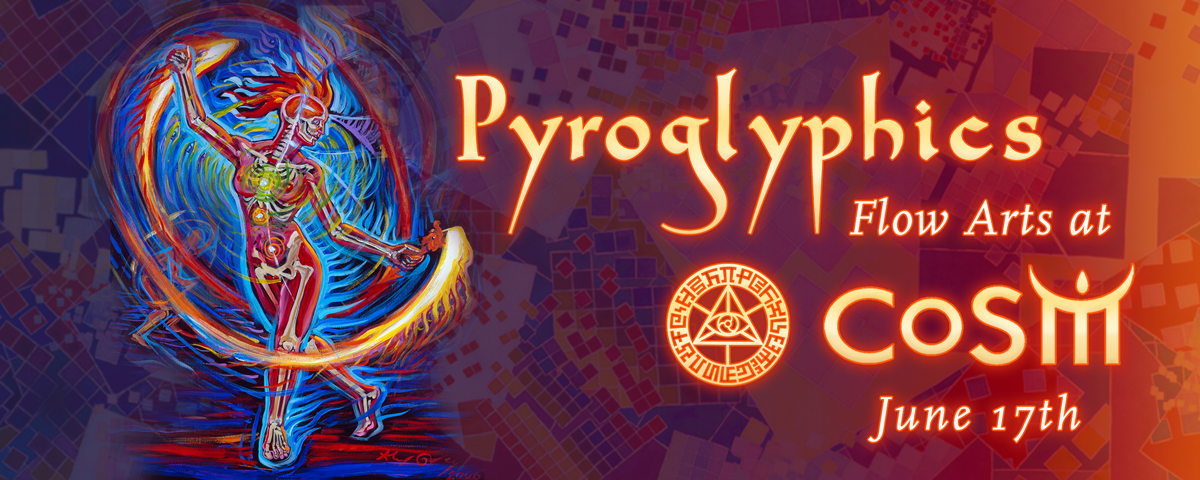 Pyroglyphics: Flow Arts at CoSM
7-11pm
Explore fire as a spiritual art form at CoSM.  Friday's open spin jam led by Pyroglyphics will incorporate dance, circus and martial arts forms.  We will focus on the use of fire props such as staff, fans, and poi to craft our own unique flow style. The element of fire is an established symbol of energy, passion, and spirit.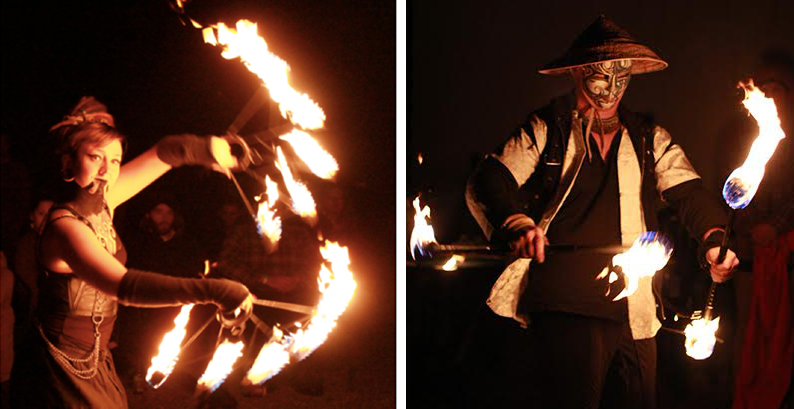 Saturday Afternoon @CoSM
Full Moon Workshop:
Poetry in Stone with Evan Pritchard
Stone piling in nature may be the oldest known art form on Earth. The implied meanings of the stone piles around us are nothing short of sacred poetry. The Hudson Valley woodlands are a virtual museum, a precious body of work whose messages are locked behind a lost code. Evan Pritchard, has identified petroforms (rock constructions) whose hidden meanings he has long fathomed in light of Native American metaphysics. Join this world renowned expert on Hudson Valley native people as he unpacks his revelations about this enigmatic and ancient form of prayer and communion.
Saturday Night @CoSM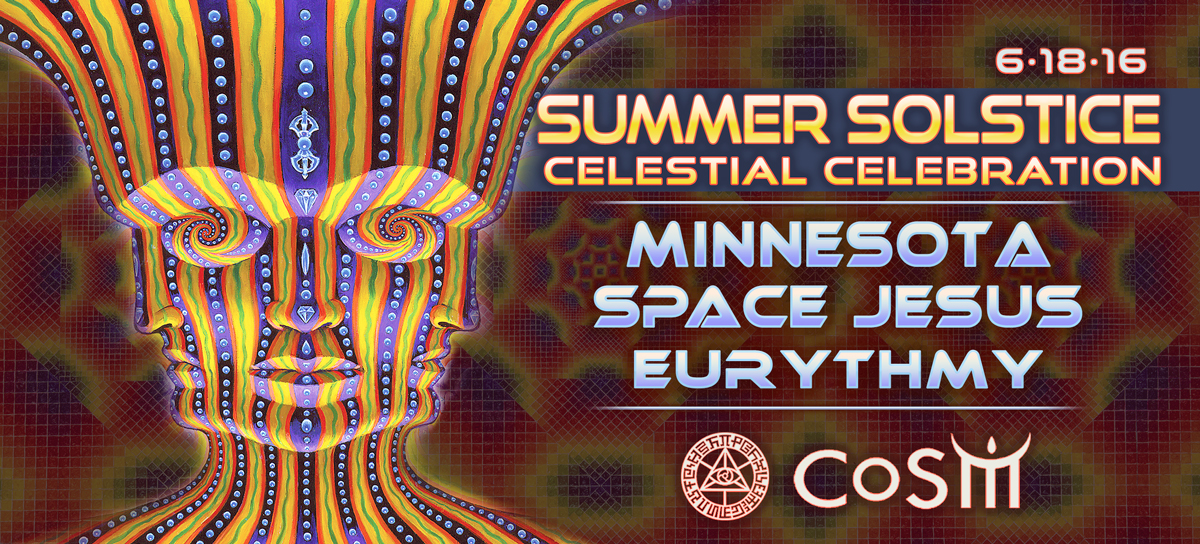 Full Moon Summer Solstice Celebration
with Alex & Allyson & guest presenters
With the Full Moon and Solstice falling within 24 hours, CoSM is combining our two regular programs into one wonderful evening event. The evening journey, begins in the Library at 7pm where the ceremony opens with music, poetry and wisdom. By 10pm, check out the fire-circle performances and catch the stylings of ace electronic musician's Minnesota, Space Jesus and Eurythmy until 1pm. Co-create a Sand Mandala with Rosie, with blessings from Dr. Mike.
Check out The Mushroom Cafe and CoSM Shop and live painting through Grey House by Alex & Allyson, Joness Jones, Martin Whittfooth, Katia Honour, Seth Leibowitz, Solara Aerie plus visual projections by SilentStream.
Outside, gaze into the fire and watch fire performances by Phantomime. Or, hang out in the intention-setting Tea Tent or the Starwood Dome. Check the trees for the laser light art of Thai Ghai. Back in the house, have your Tarot insightfully read read by Ximon and your face exquisitely painted by Caren Charles.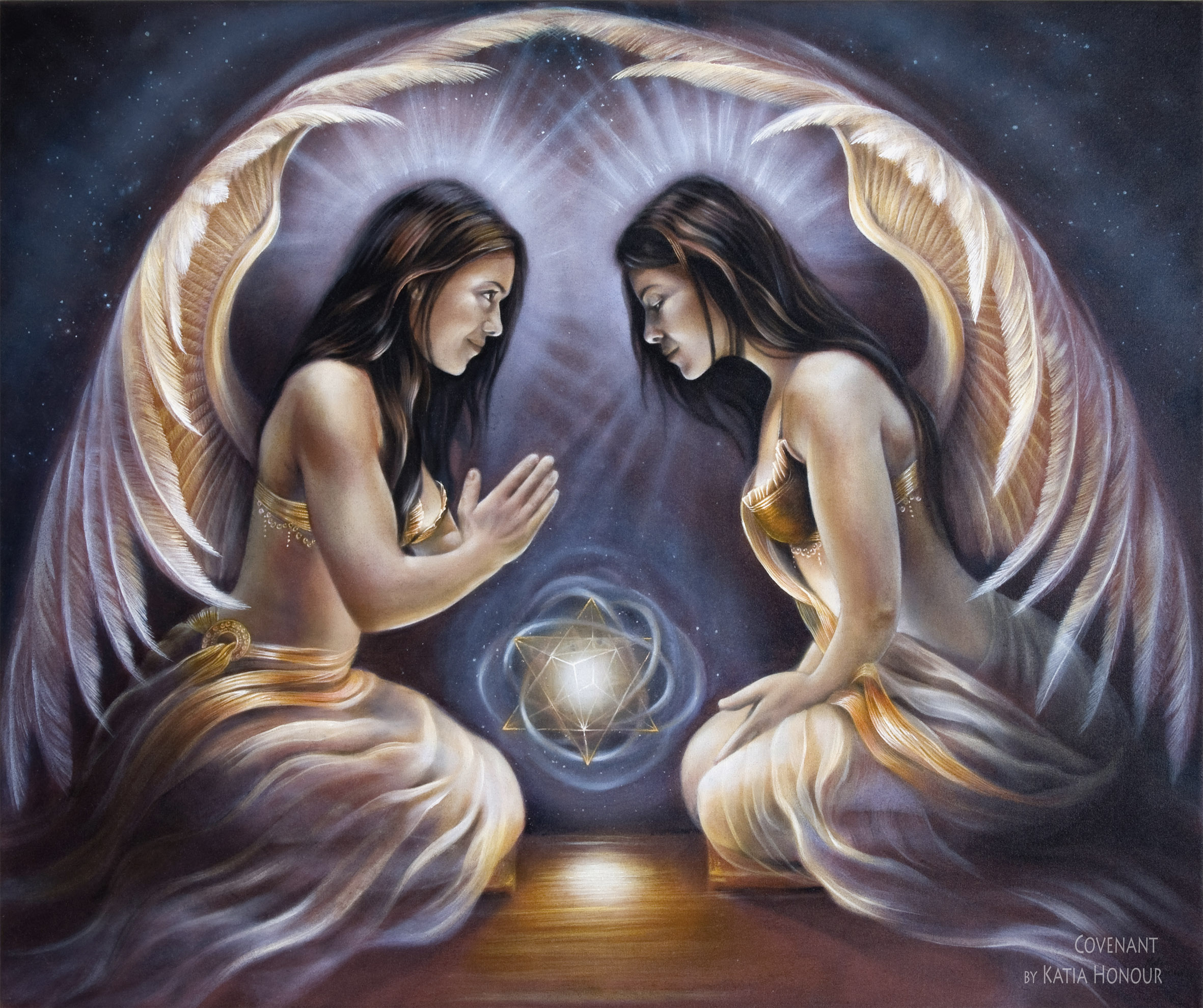 Katia Honour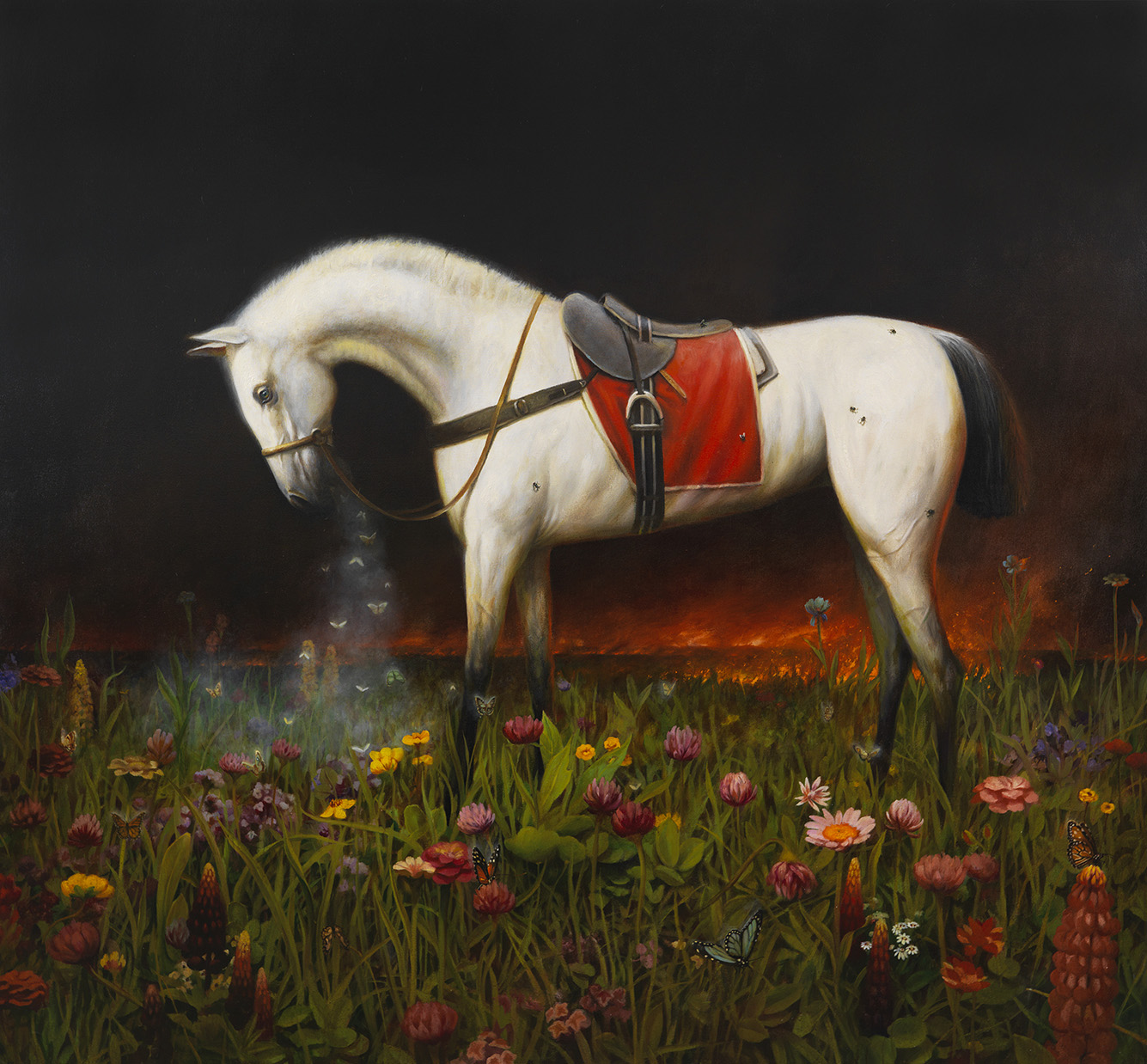 Martin Wittfooth
Entheon Kickstarter Reward Update
2,914 backers of the Build Entheon Kickstarter should now have received their backer kit surveys, launched 6/13. Filling out that survey helps us get your rewards to you with ease and grace. Add-on items are still available to all backers with the backer kit survey.
Original reward items are now in production including posters, prayer cards, the Tool Lateralus Sawblade Tondo (edition ends July 1st), Plus limited editions metal prints, sculptures, relief plaques and pins — all in production NOW.
2,155 backers have already submitted their responses.
762 backers still must respond to the survey kit to start the ball rolling toward receiving your reward.
If you did not receive your survey invitation, or have any questions about the survey process, please contact John Harris ([email protected]) for more information.
Thanks once again to all backers. Together we are building sacred space.
Love,
Allyson & Alex