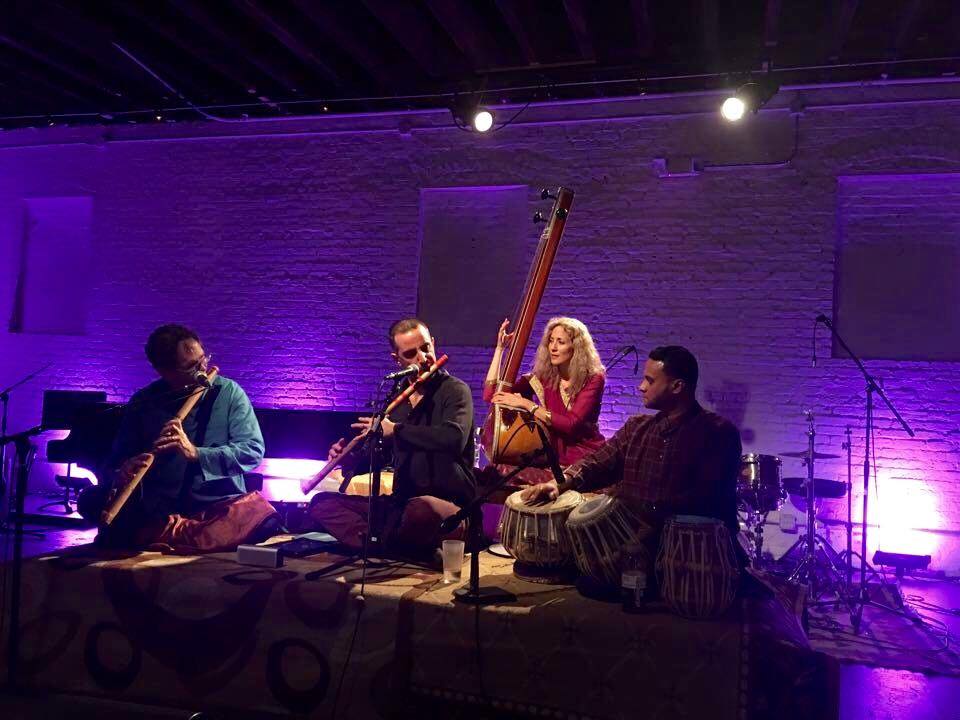 Bansuri Jugalbandhi: The Unrestricted Harmonies of Erik Fraser and Steve Gorn
Jugalbandhi, a type of performance in Indian classical music features a duet of two solo musicians. Literally meaning "entwined twins," performances can only be defined as jugalbandhi if neither musician is clearly the soloist nor the accompanist. Both act as lead entertainers with playful competition between the two performers.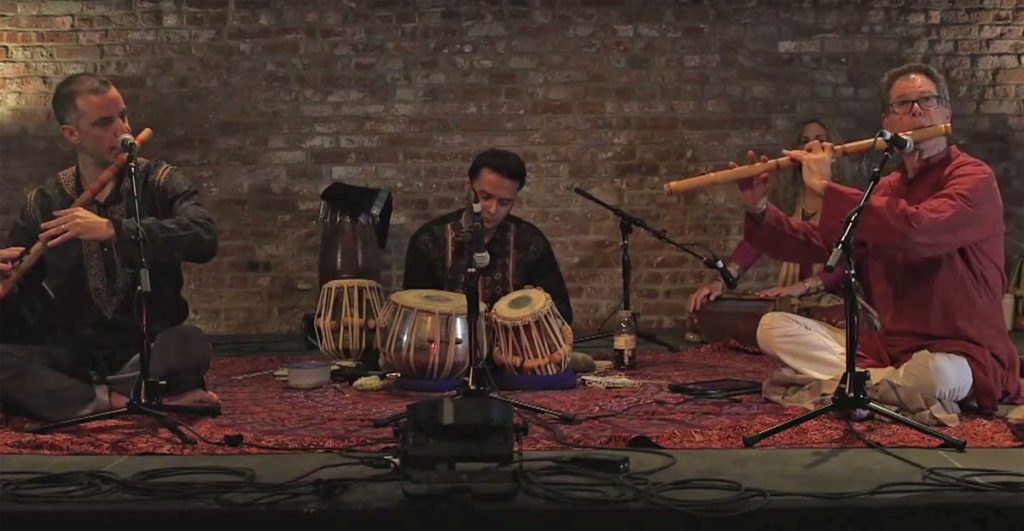 Bansuri Juglbandhi is a music project consisting two bansuri flute members, Steve Gorn and Eric Fraser. Both containing a diverse background in music theory and sound, together they create harmonious vibrations.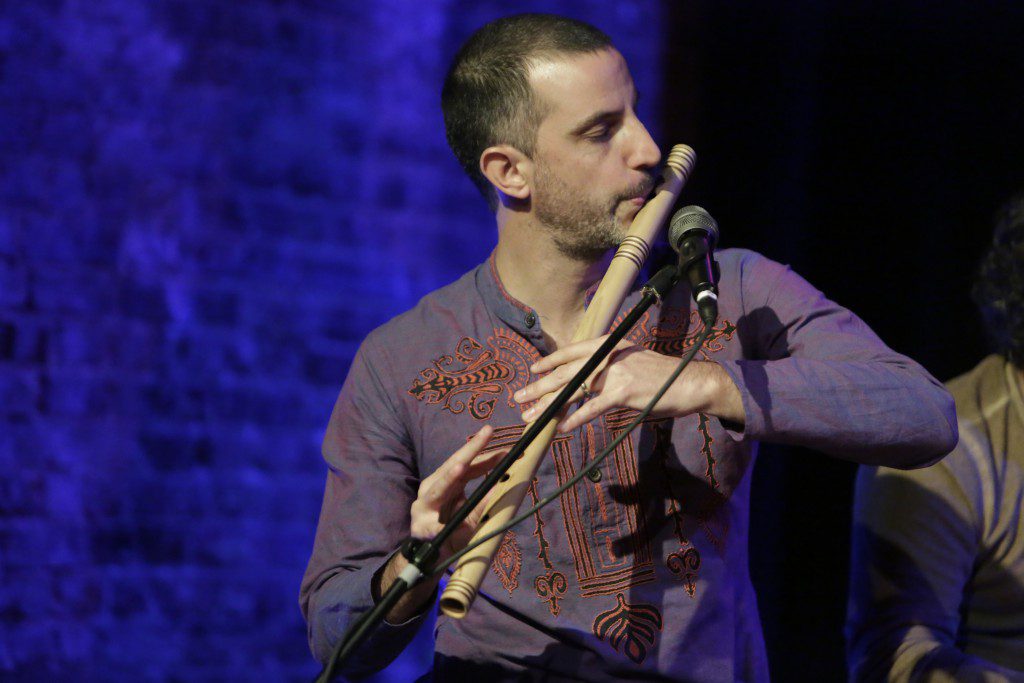 Erik Fraser has a unique vocal style, rooted in north-indian flute playing. Learning from his Guru, Pandit Gopal Roy since 2003, he plunges into intensive exploration, making annual trips to Kolkata India.
Fraser is a multidimensional instrumentalist, composer and music therapist. With a diverse background playing Indian Classical Dance, other projects range in variety including jazz, world, India and more. He also has a large involvement in the musical community, being a founding member of the Brooklyn Raga Massive.
A Fulbright senior research scholar for Indian music, Erik Fraser has participated in performances with renowned maestros including Pandit Krishna Bhatt, Pandit Ramesh and Steve Gorn. He also has premiered on the radio giving performances on NPR Morning Edition and WKCR New York.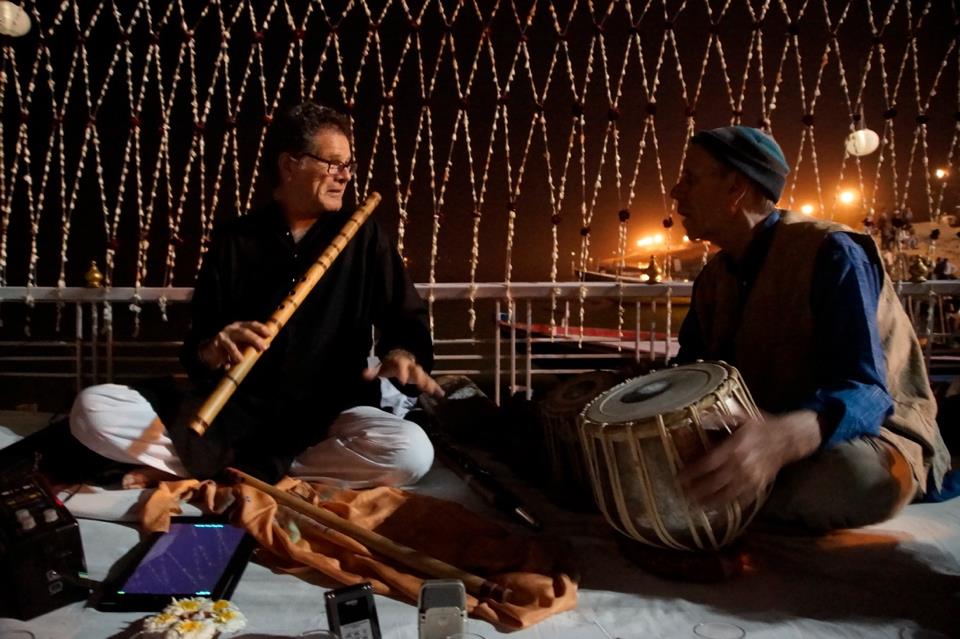 Steve Gorn has performed Indian Classical Music and New American Music  on the Bansuri bamboo flute in concerts and festivals throughout the world. His work has been featured in an Academy Award winning Documentary film, "Born into Brothels" and the 2011 Grammy Award winning recording, "Miho- Journey to the Mountain," with Dhruba Gosh and the Paul Winter Consort.
Gorn has studied under multiple gurus including the late Bansuri master, Sri Gour Goswami of Kolkata, the late Ustad Z. M. Dagar, and Pt. Raghunath Seth of Mumbai. Making appearances in india, he has performed at numerous venues Bharat Bhavan in Bhopal, the Habitat Center and Triveni Hall in New Dehli, The sangeet Research Academy in Kolkata, NCPA, and the Nehru Center in Mumbai.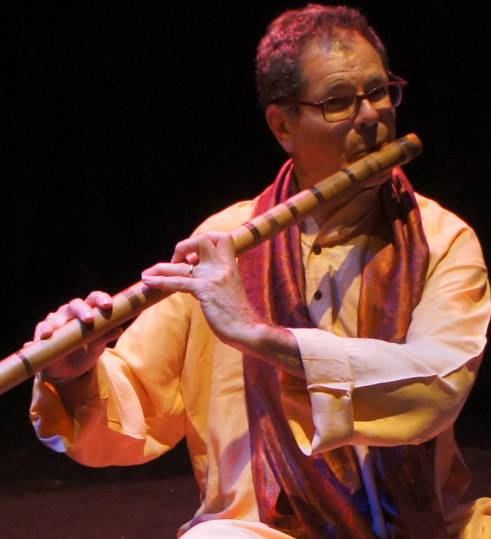 A performance with Pandit Ravi Shankar's disciple, Barun Kumar Pai at Kolkata's Rama Krishna Mission was televised throughout India. In 2013, he was awarded the Pandit Jasraj Rotary Club of Hyderabd Award for Cross Cultural Achievement.
Accompanied by the rhythms of Shivalik Ghoshal, together Bansuri Jugalbandhi generate a strong sound, gentle to the ears. A powerful performance, they will be visiting CoSM, July 14, for an Indian Music Concert!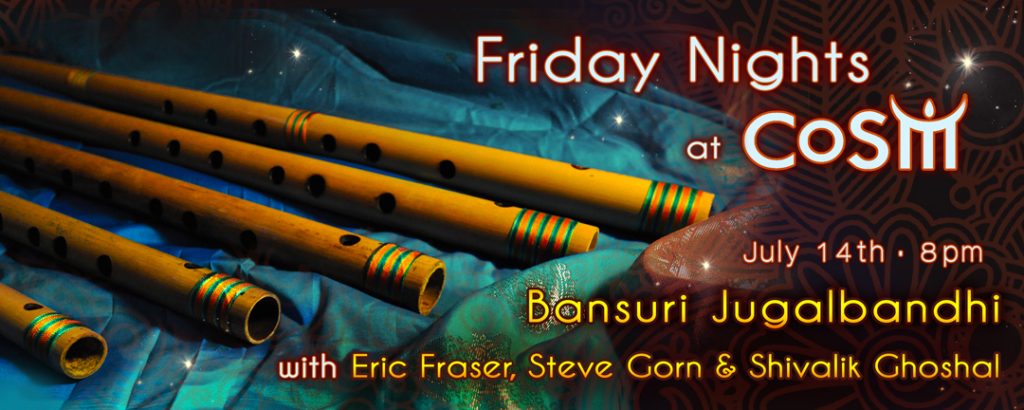 Come explore CoSM by day (noon-6pm) and stay late into the evening for a special musical performance by Bansuri Jugalbandhi. A must see! Click the link for details.