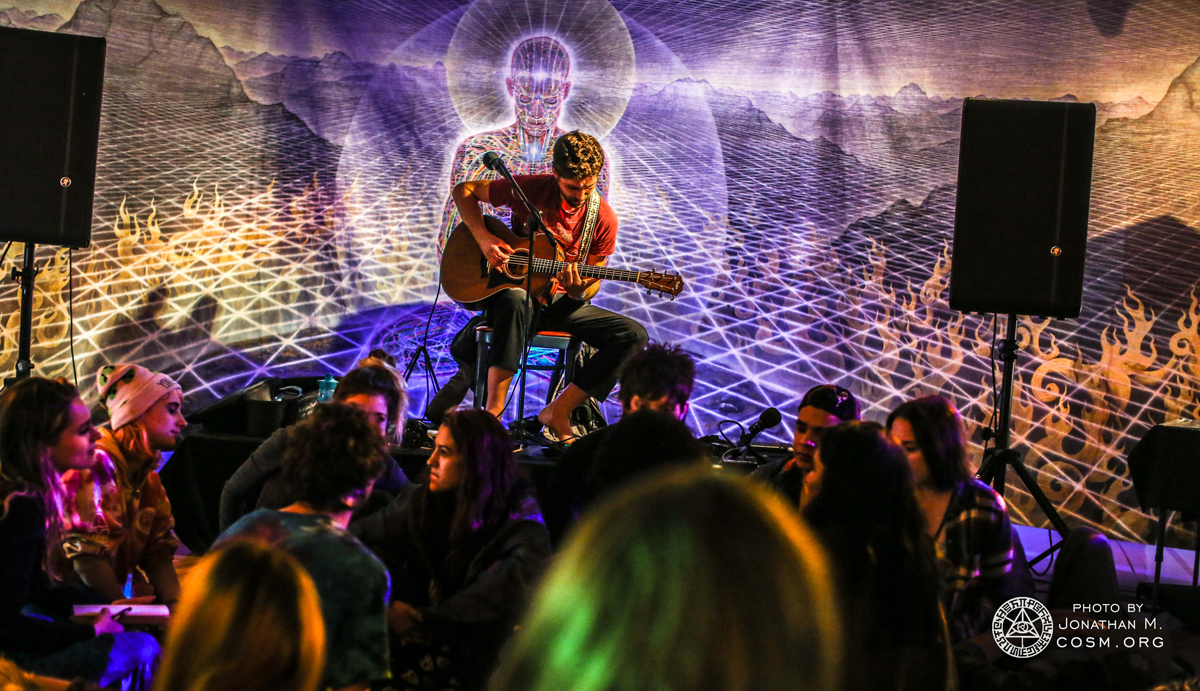 Weekend Recap: November Full Moon
Another powerful weekend of spirit as the community gathered together to celebrate the return of the full moon.
Friday evening's program provided a powerful activation that continued well into Sunday. Pure Flow: An Evening of Sacred Water Conscious was an opportunity to come together in song and spirit to help give thanks to sacred waters; as well as build awareness to the environmental impact of fossil fuels. The current events surrounding the United States seem to have everyone on their toes. Friday night provided a space for people to share experiences, and proactively discuss ways bring healing into our daily lives.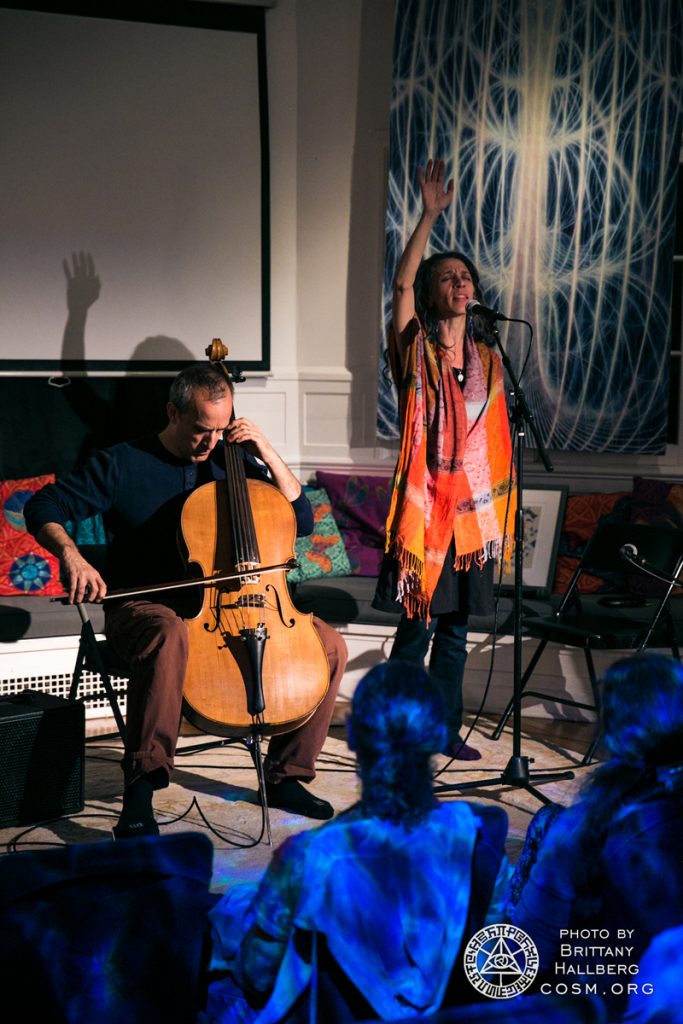 Bethany Yarrow & Rufus Cappadocia cultivating powerful energy during their performance.
All of the proceeds from the event were donated to Earth Guardians, an organization of young activists, artists, and musicians from across the globe with a mission of protecting the Earth, air, water and climate. Works of art were auctioned off during the event in an attempt to raise money for the indigenous youth in North Dakota. Voices were heard and a call to action was answered. Creative souls came together in the essence of love and left feeling inspired and purposeful.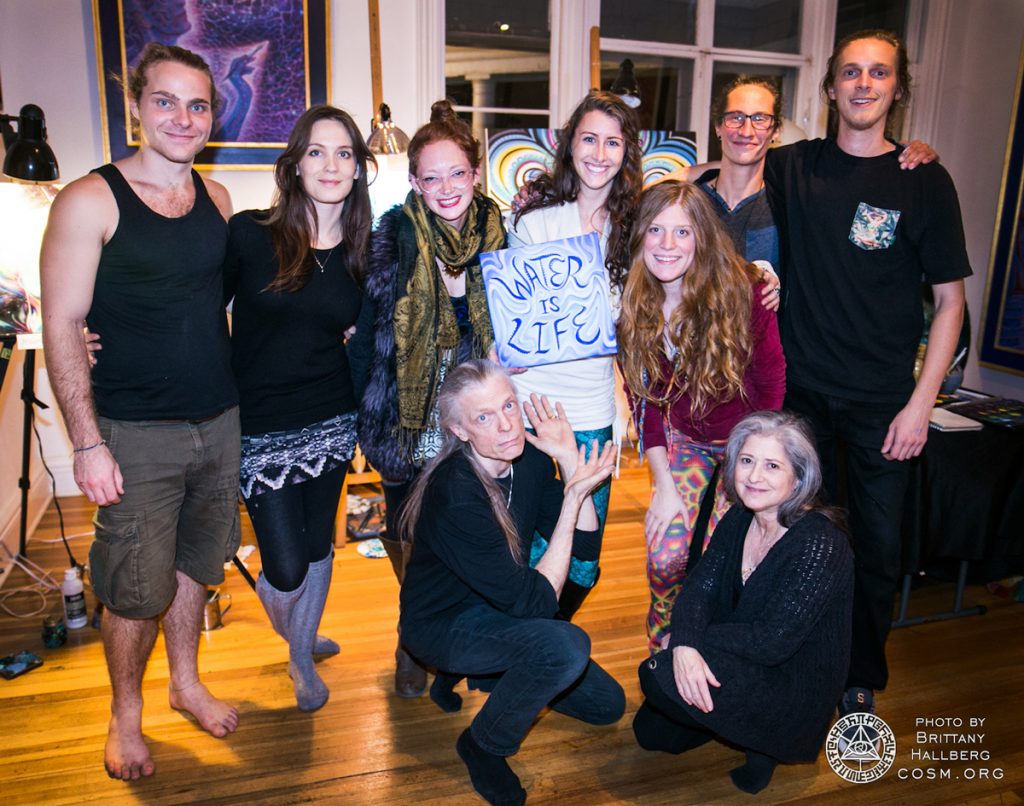 Alex & Allyson with some CoSM staff members and featured live painters. Water is life!
Friday night's spiritual boost catapulted us into Saturday, celebrating the 172 consecutive Full Moon Gathering at CoSM. An afternoon lecture with Michael Garfield took guests an an intellectual journey providing deeper understandings of psychology, cognition and communication. After a heart-felt meal made by the house chef, everyone gathered in the library for the evening Full Moon Ceremony hosted by, Alex & Allyson.
Alex drew a "supportrait" as Allyson shed her knowledge and wisdom. Live painting by Brian Zickafoose, Juan Carlo Timinchi, Joness Jones, Linzy Miggantz and Perry Kroeger kept the energy in full moon motion. The crackling bonfire provided warmth and comfort.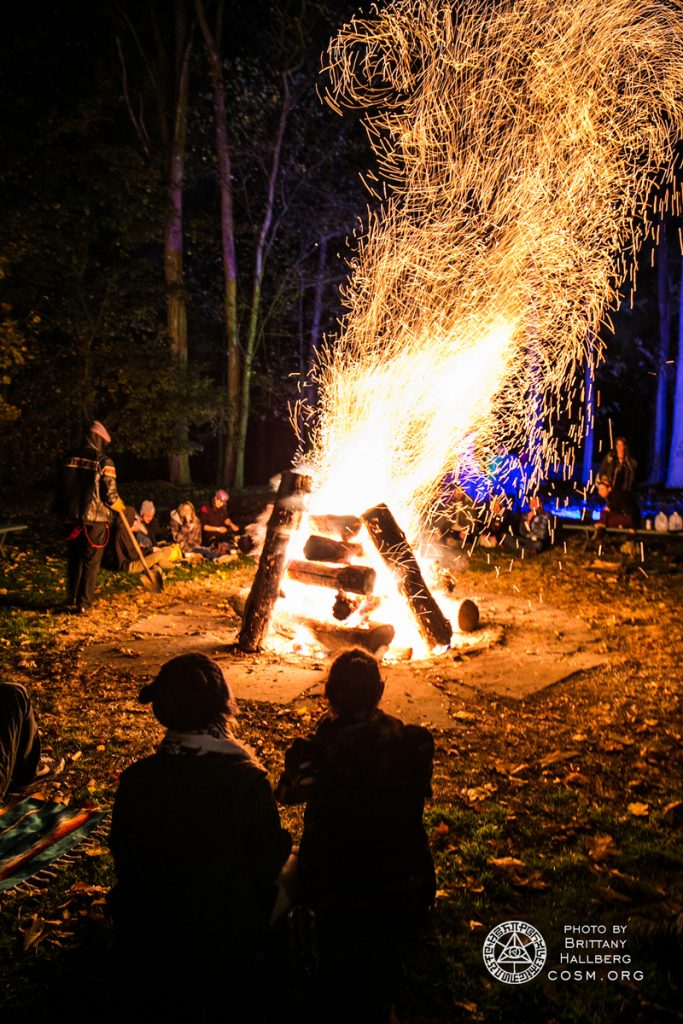 Outside by the bonfire.
Some guests stayed cozy in the moon lounge as they listened to the sweet sounds of Michael Garfield. A night time howl at the moon was in order at the end of the night as the event came to a close.
Sunday morning yoga with Shipra Saraogi provided perfect morning stimulation. An Art Church on Self and Godself followed into the afternoon including an art meditation and discussion on the perception of self. A weekend of relaxation, education, and inspiration, thank you to everyone who came out. Be sure to stay updated with future programs by visiting our events page. See you next time!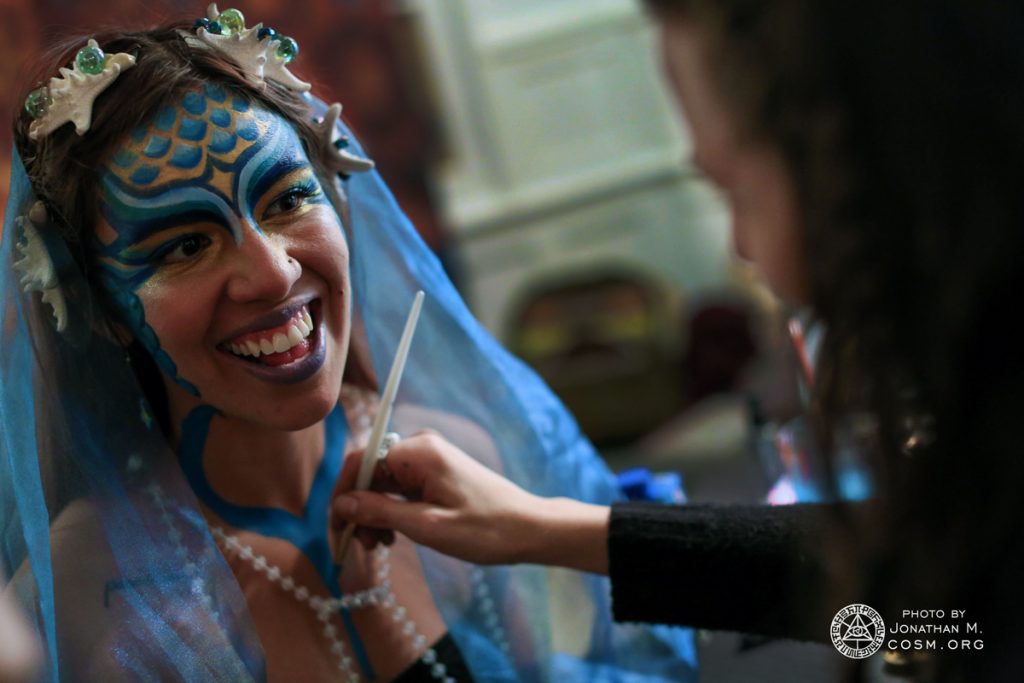 Mermaid inspired body art by Caren Charles.
Save
Save