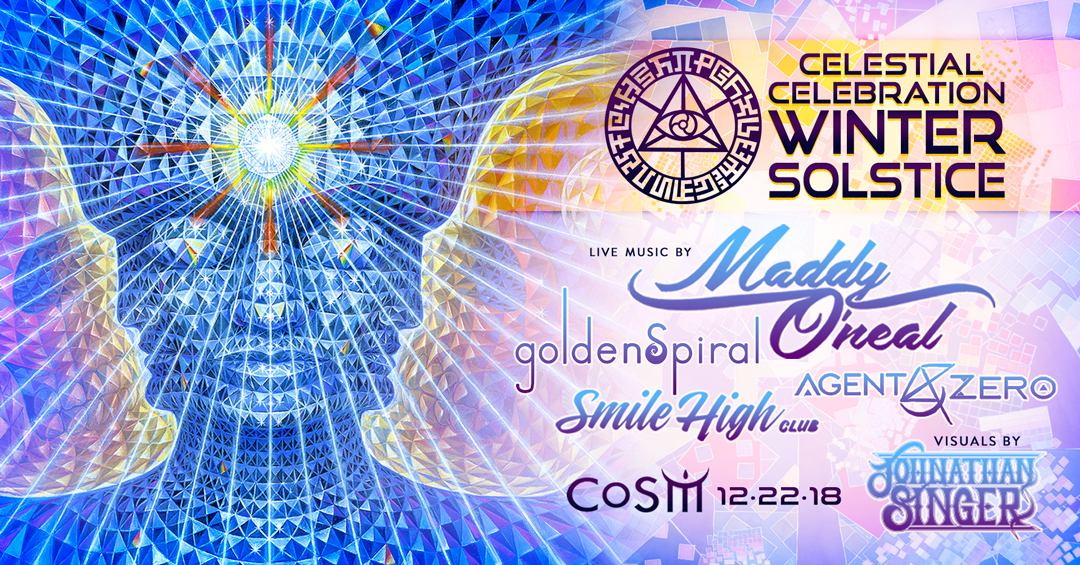 2018 Winter Solstice Celestial Celebration
12:00 pm  – CoSM Open Hours (Grounds, Gallery, Trails, Shop, and Cafe Open)
7:00 pm – Opening Ceremony with Alex & Allyson
8:30 pm – Ceremony Ends – Celebration begins
9:00 pm – Dance Music, Live Painters, Fire Performers, etc.
1:00 am – End of the 2018 Winter Solstice Celestial Celebration
With Your Hosts:
Alex Grey & Allyson Grey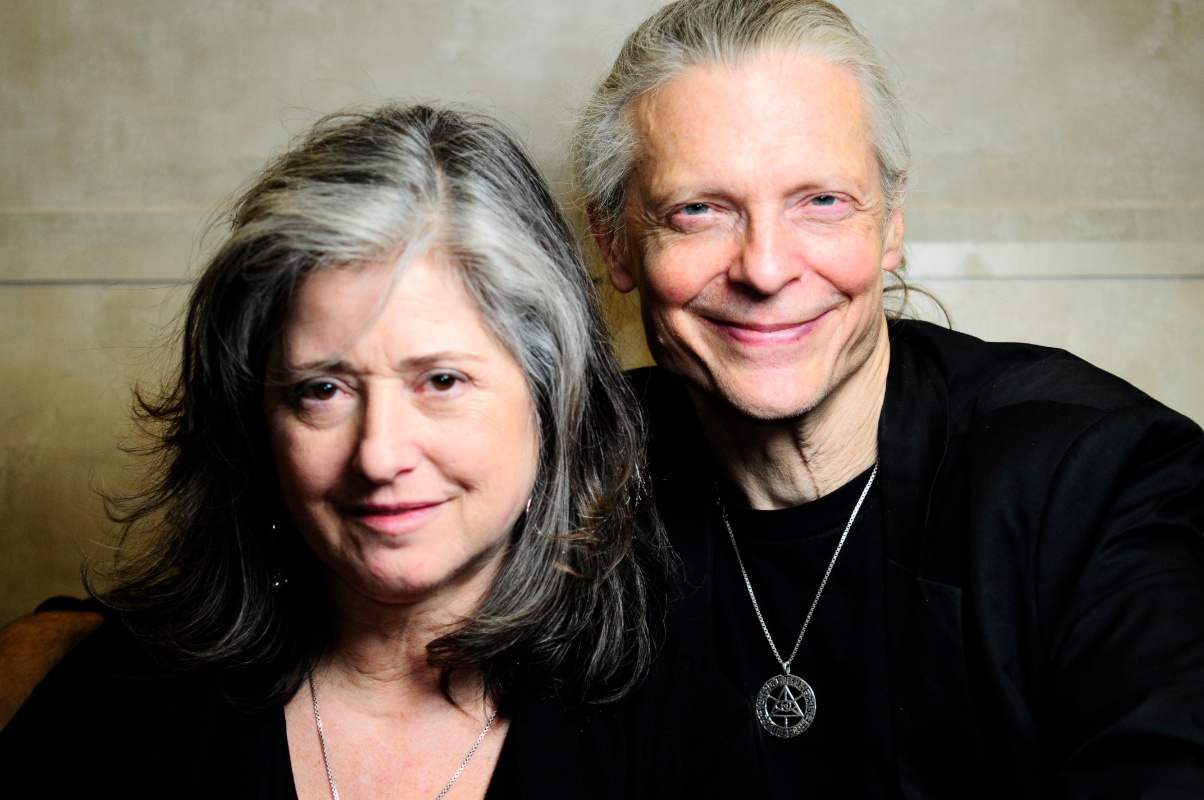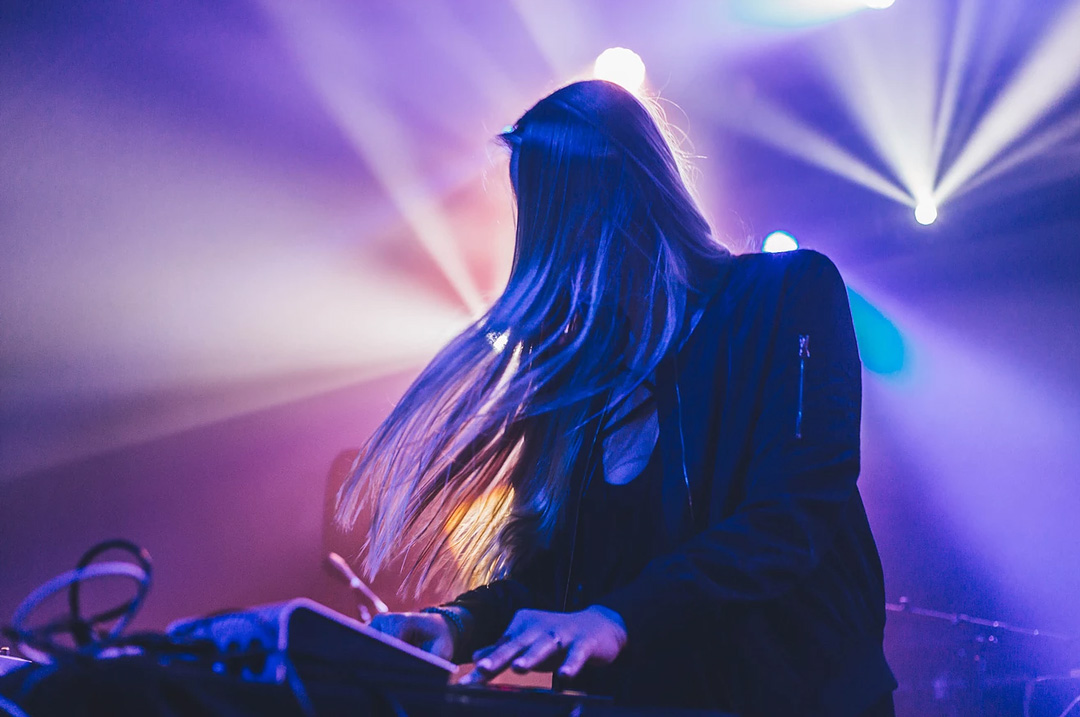 Maddy O'Neal starts a new chapter with the launch of her new self-titled project 'Maddy O'Neal.' Maddy is determined to become a female leader in the very diverse electronic genre with her rock n' roll family roots and growing appetite for old-school hip-hop. Her meticulous ear and effortless mixing style allows Maddy to connect with her audience as her sound sets her apart from other artists in the scene.
By incorporating influences from across the genre board, Maddy's production are full of melodic overtones, driven basslines, and jazzy hip-hop. Laying her heart and soul out every time she hits the stage, her undeniable passion gives her a massive appeal that any music junkie can relate to.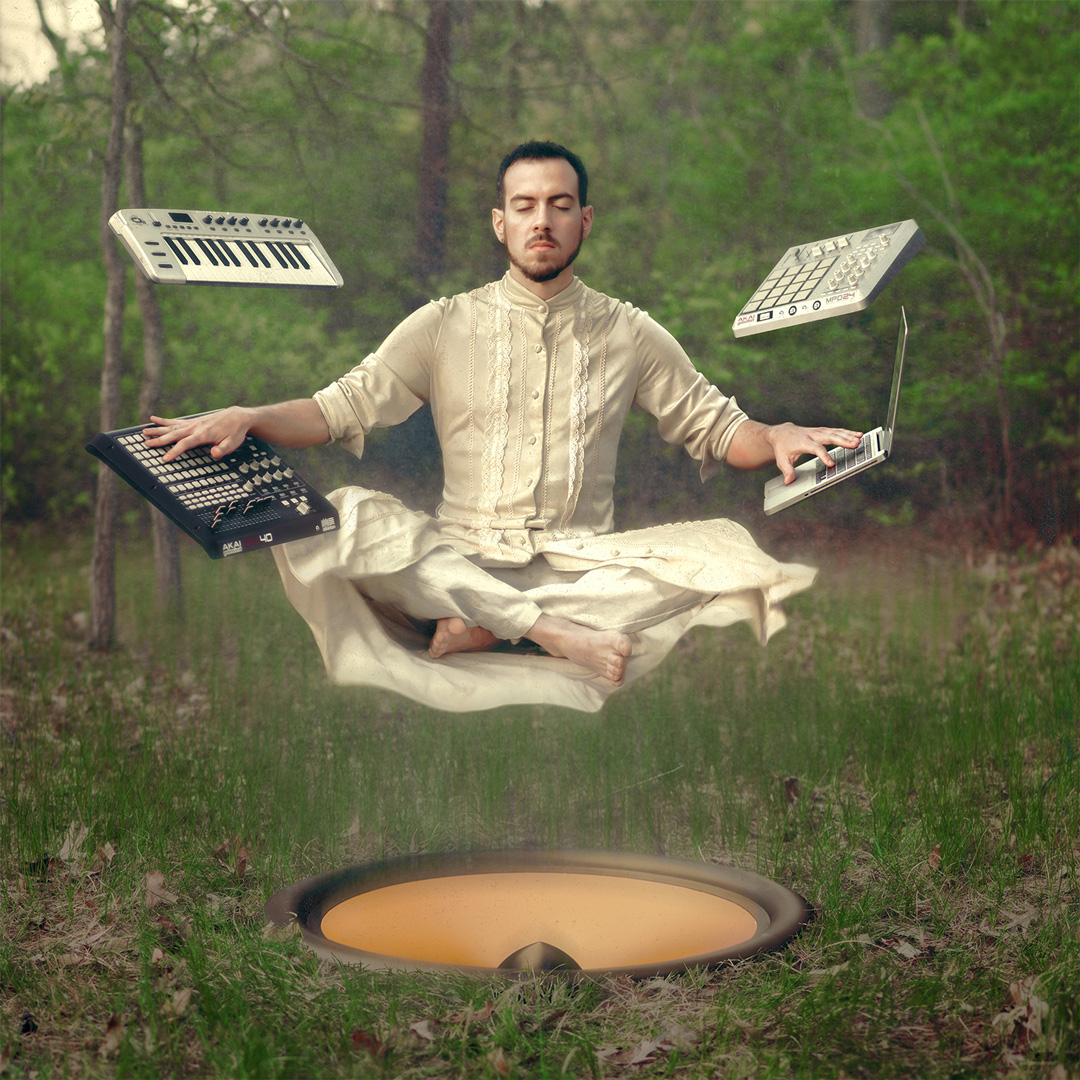 Seemingly ordained by some cosmic force, Adrian Palashevsky aka 'goldenSpiral' is no ordinary producer. His music, visual art, and otherworldly live shows transcend the status quo and blur the lines between auditory and visual experiences in art. Alchemizing his unique sound with genres like psy-dub, hip-hop, and world music has earned him the chance to share the stage with artists like OTT, Ghostface Killah, and Space Jesus. Whether it's solo, or with his brilliant new live band format 'goldenSpiral:Collective', he's been consistently turning growing crowds into believers, solidifying his reputation for being one of Philly's most unique electronic producers.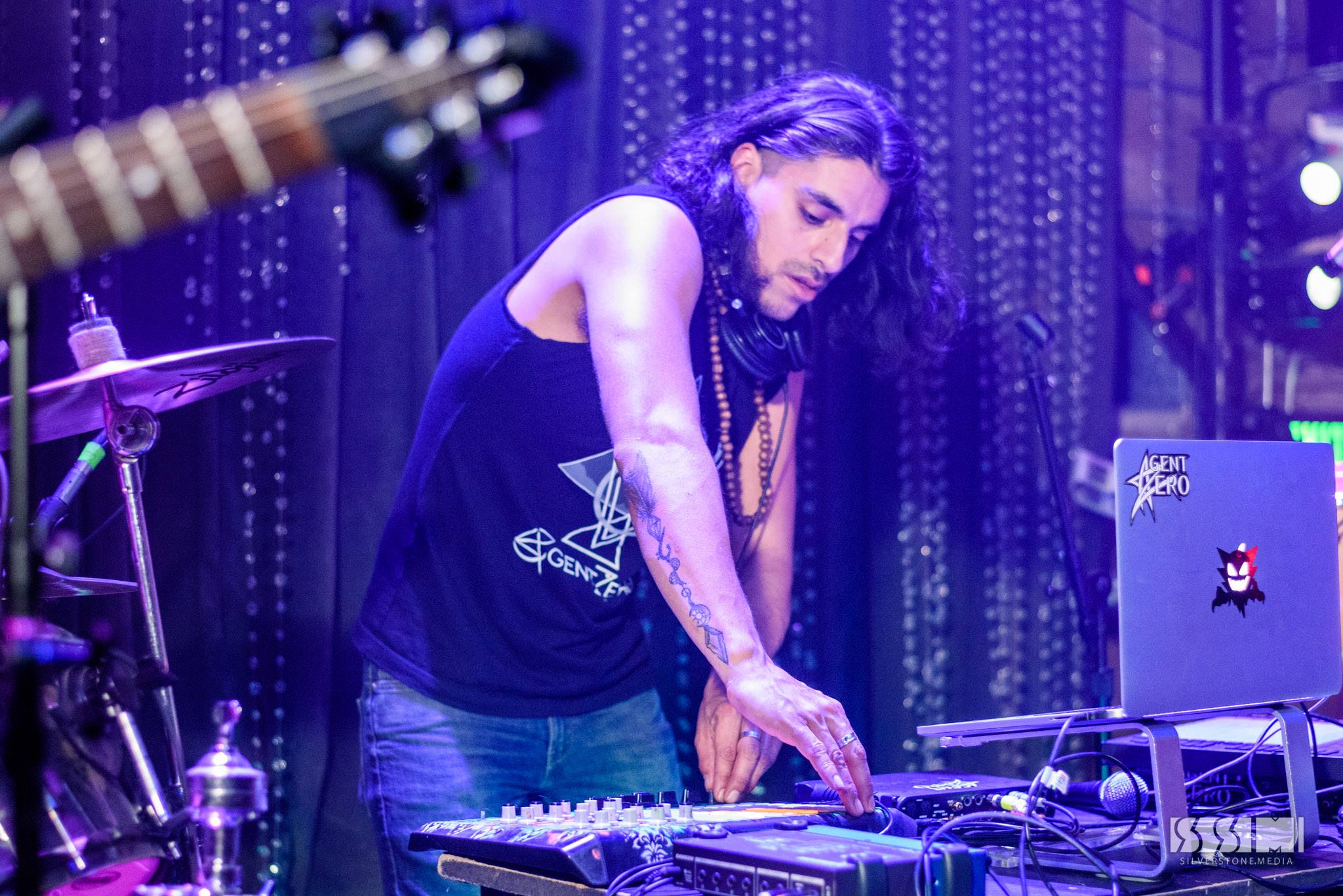 Noah Selwyn, aka Agent Zero is the psychedelic electronic phenomenon from Philadelphia. Studying Sound Recording & Music Tech under the renowned producer Starkey, since Spring 2011, Agent Zero has built a name & following for his tasteful, forward-thinking, psychedelic dance music. Every listener will be hit hard with audio waves of love and inspiration, opening portals to feed your mind, body and soul. With guitar from Jason Luber & Sax from Rob Potter, Agent Zero Live is an unforgettable and soul igniting performance.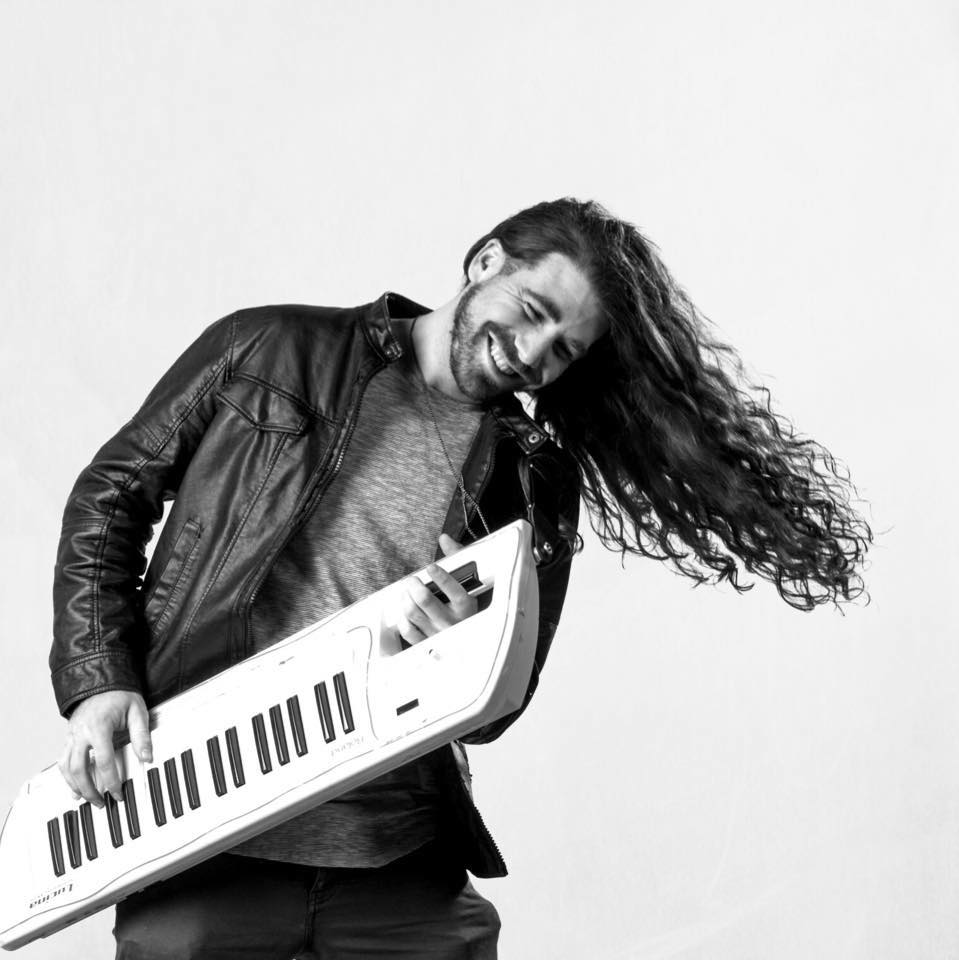 Smile High Club is the musical vision of Ben "Smiley" Silverstein, the keyboard player of the national touring funk rock band The Main Squeeze.  His solo set can best be described as a feel good musical gumbo with some soulful grooves, funky bass lines, and spacey synths sprinkled in.  Smiley is a collaborator at heart, so expect a few special guests throughout his first official solo performance at CoSM!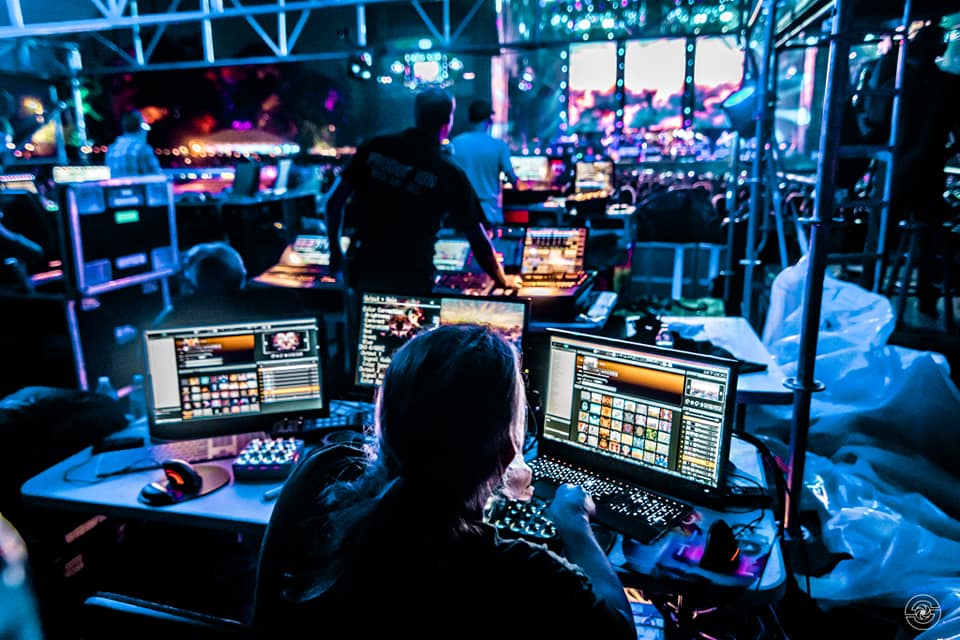 Johnathan Singer's entrepreneurial spirit was so focused that by 24 he'd begun publishing a socially conscious lifestyle magazine in Southern California called "West Side Life." This exposed him to a wide range of artists, musicians, presenters and live performance experiences. His first inspirations were the music of the Grateful Dead, Pink Floyd, John McLaughlin, and the art of luminaries like M. C. Escher, Gustave Klimt, Alex Grey, and Salvador Dali. Those early influences combined to instill a deep need to connect with audiences by recreating the mystic journey.
Moved to become a visual artist in his own right, he began performing real-time multimedia light shows for the musicians he'd met while publishing the magazine. Pushing the boundaries of technology, his presentations led to a new art form incorporating CGI, texture maps, custom 3D animations and special effects to inspire his audience's visual and auditory experience. He initially built his reputation in the transformational music scene working closely with Alex and Allyson Grey on performances themed around their art.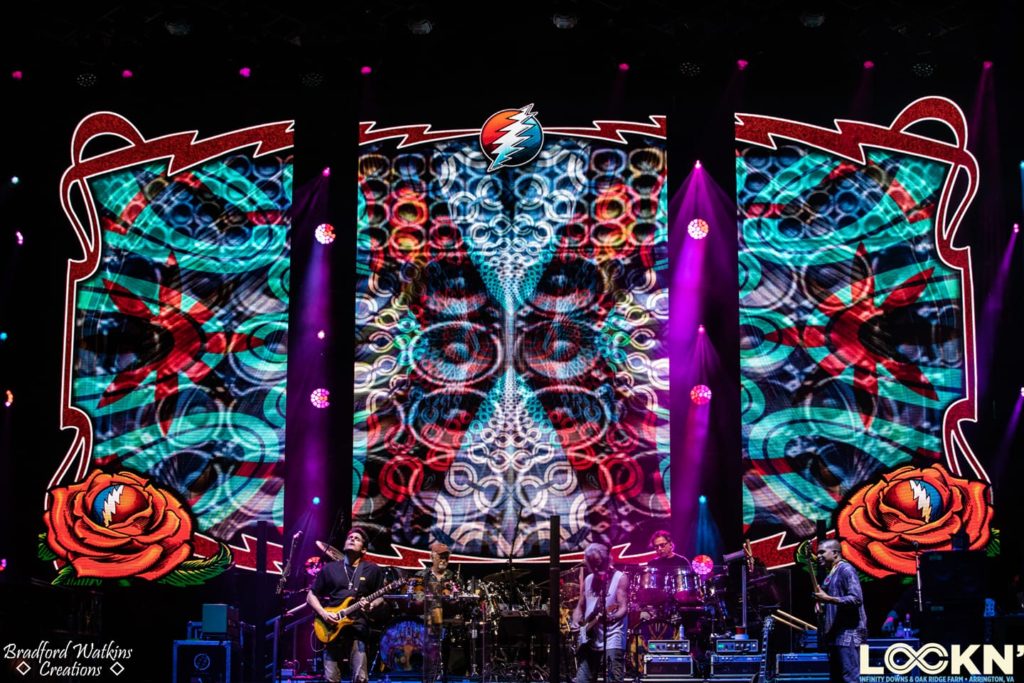 Johnathan has never stopped evolving and exploring new technologies which empower him to take the journey deeper, and in recent times has realized his dreams of working with some of the most highly regarded musicians in their field, adding his flair to enhance their iconic shows. His collaborations in 2015 are particularly noteworthy, as he provided imagery for the music on the Grateful Dead's 50th Anniversary Fare Thee Well dates, The Dead & Company tour, and also Red Rocks, Thalia Hall, Camp Bisco, and more with Tipper.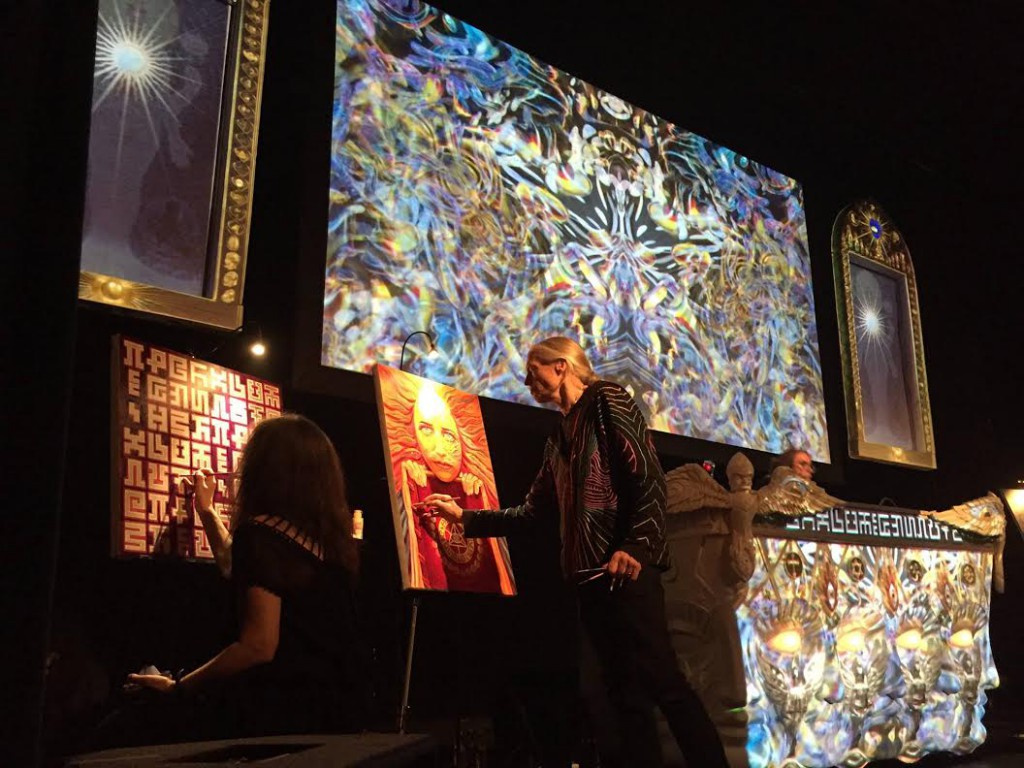 Photo by Daniel Leist Photography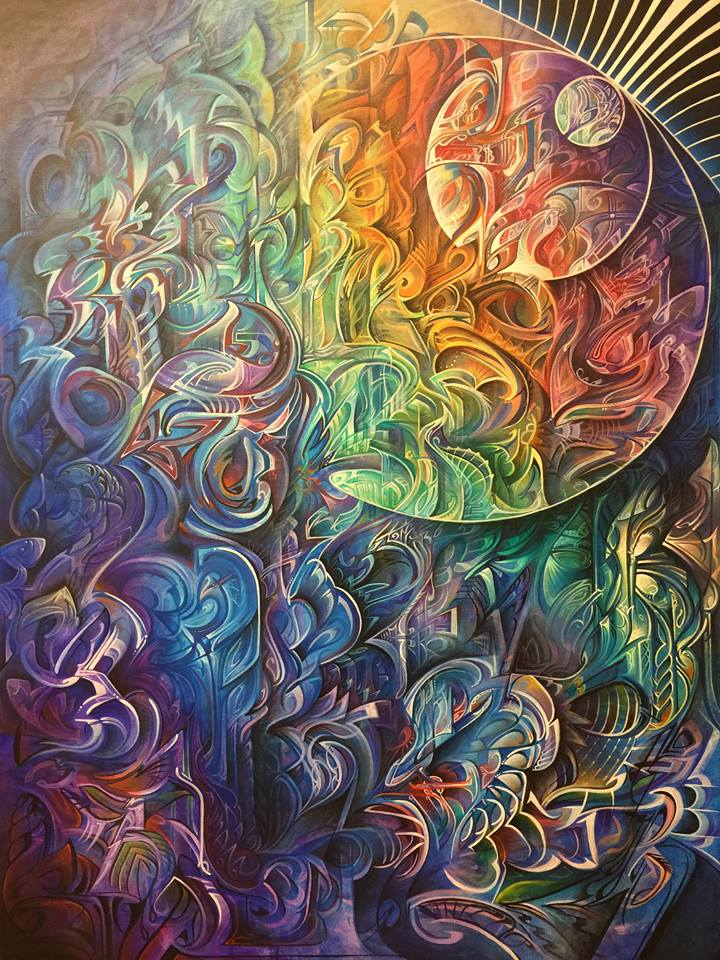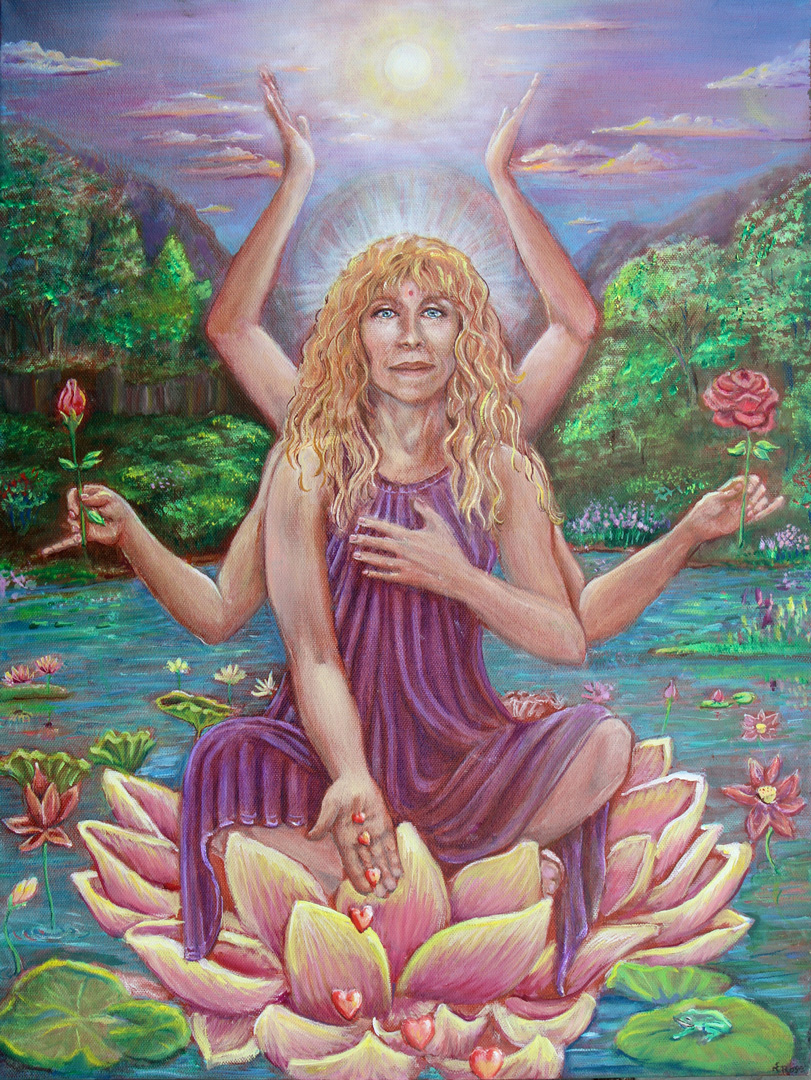 |
|
|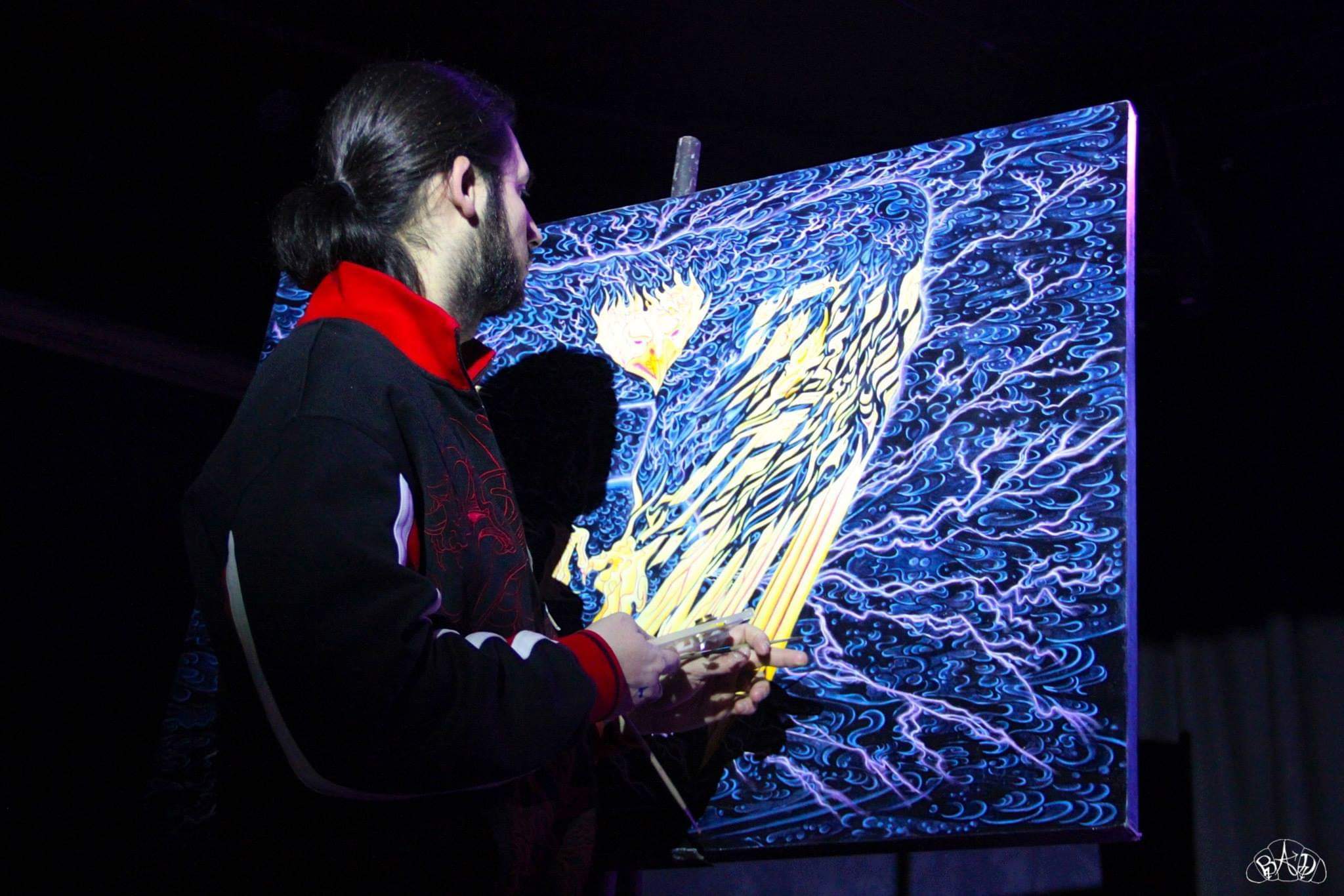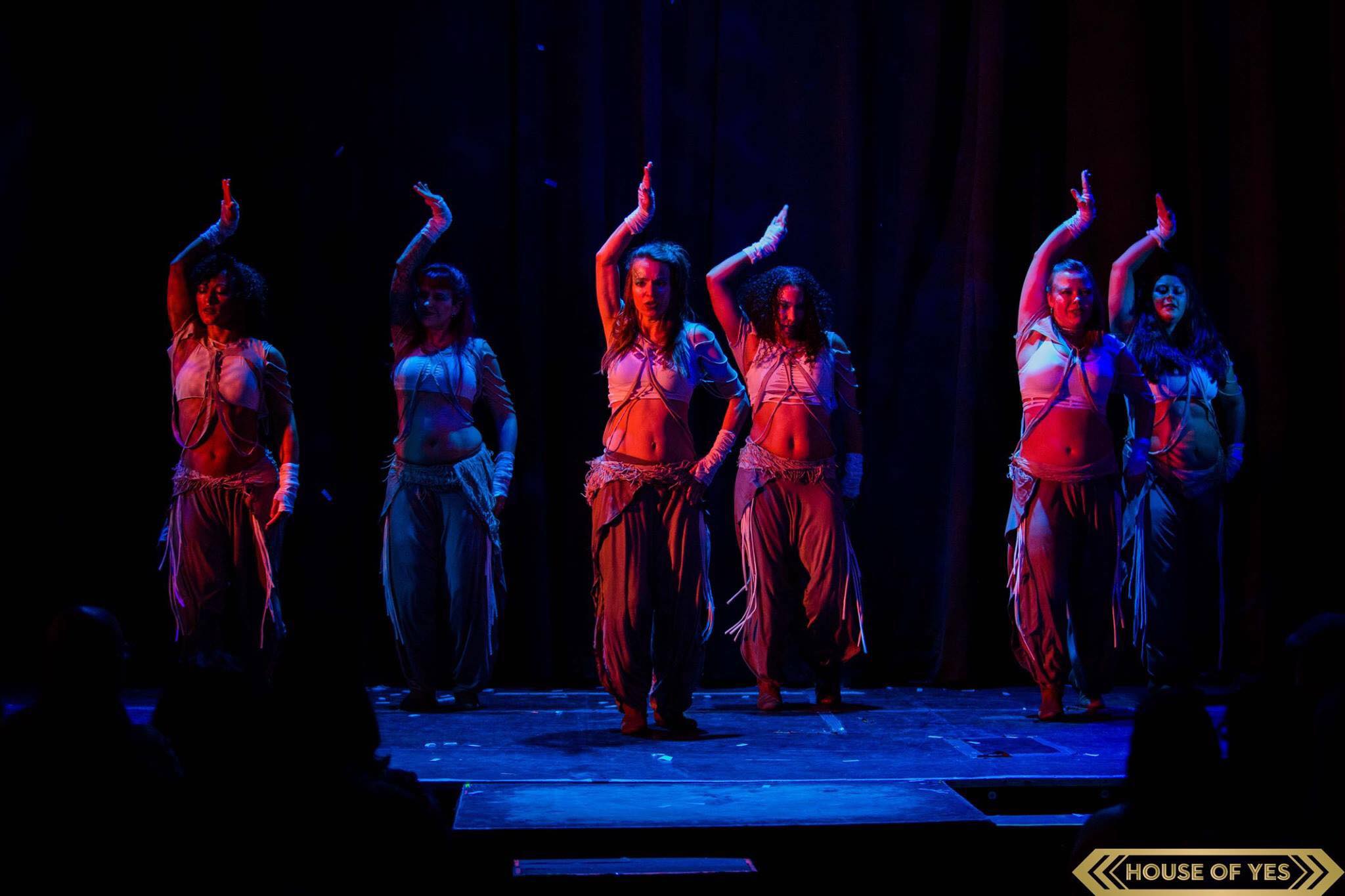 Solstice Tribe is a Brooklyn based performance troupe under direction of Sera Solstice, known for pioneering Tribal Fusion dance and creating East Coast Tribal style. This troupe fuses bellydance, hip hop, and contemporary, with unabashed exploration of the digital world, while celebrating counter-culture influences. Solstice Tribe performs at various festivals and music events in NYC, and have traveled nationally to South America, Canada, and Europe, since 2002.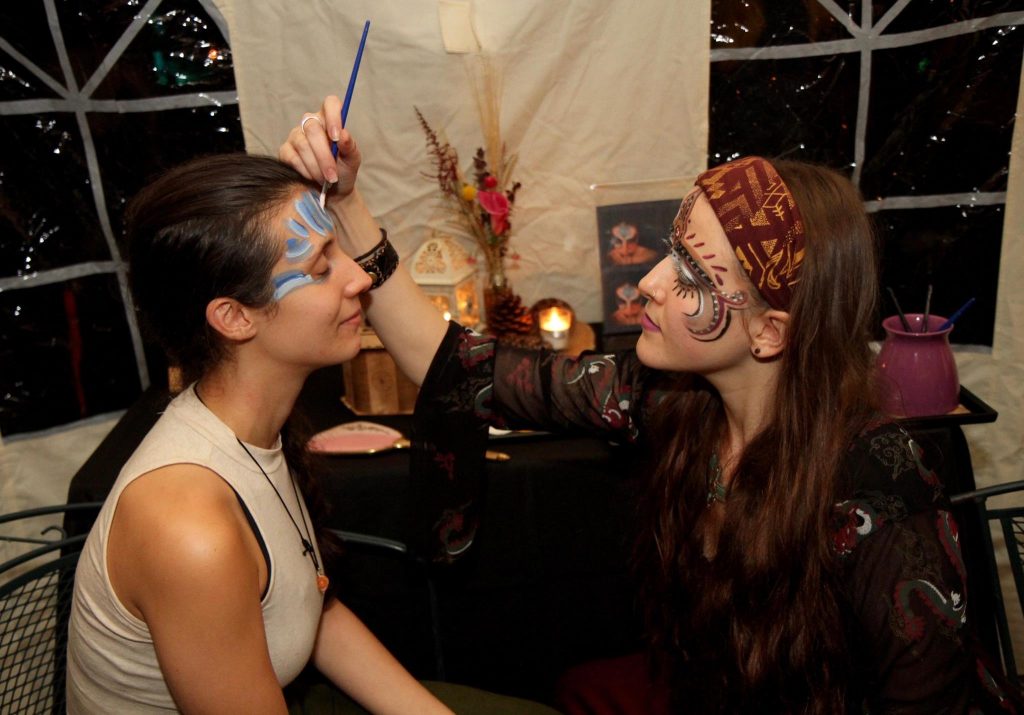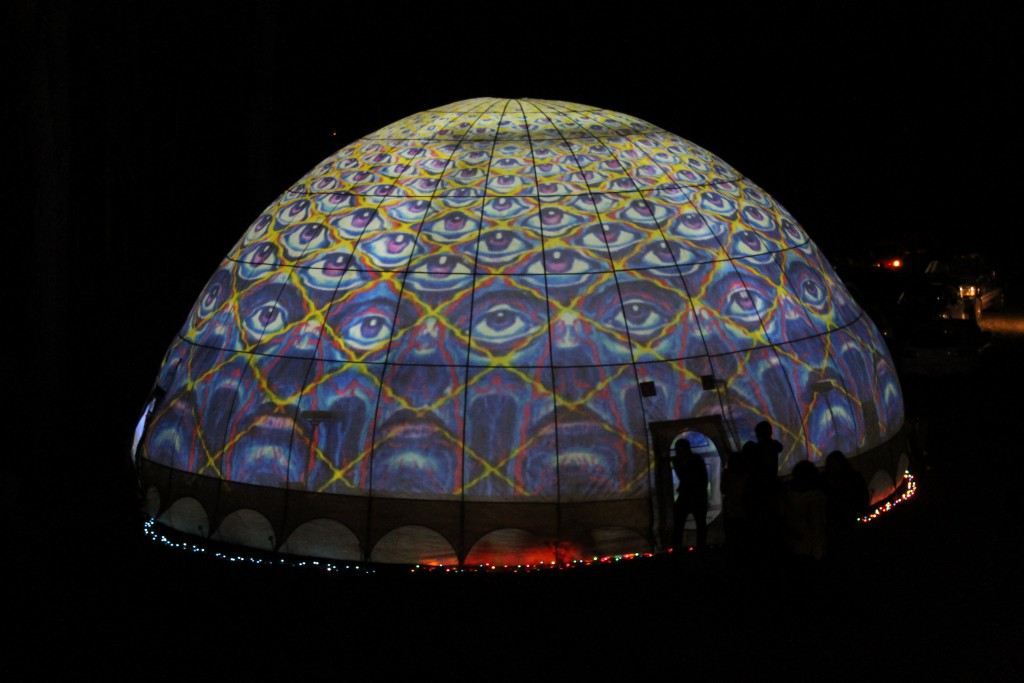 Portal Puppetry by Entity Sam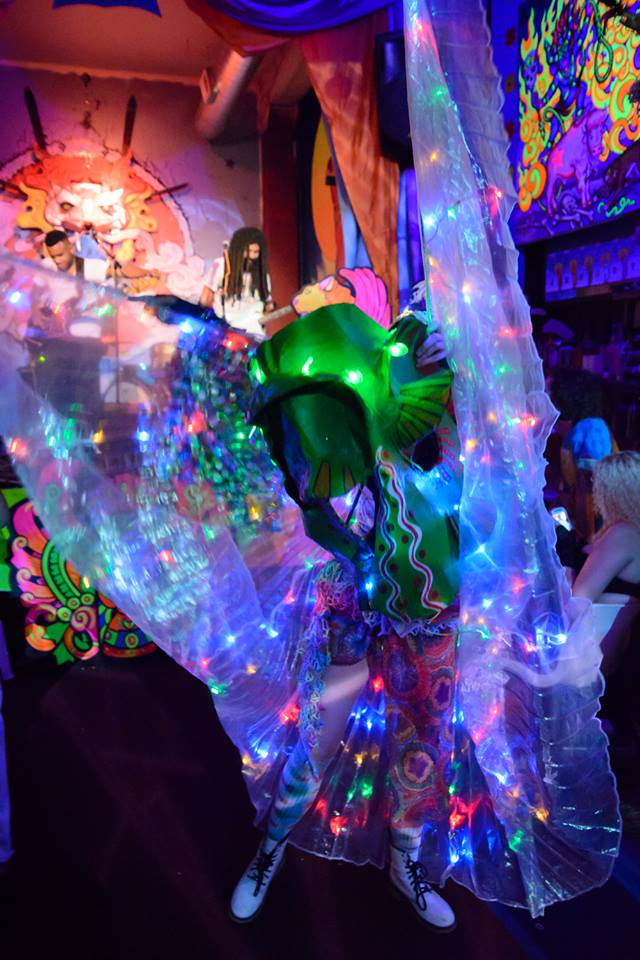 Visionary Permaculture Design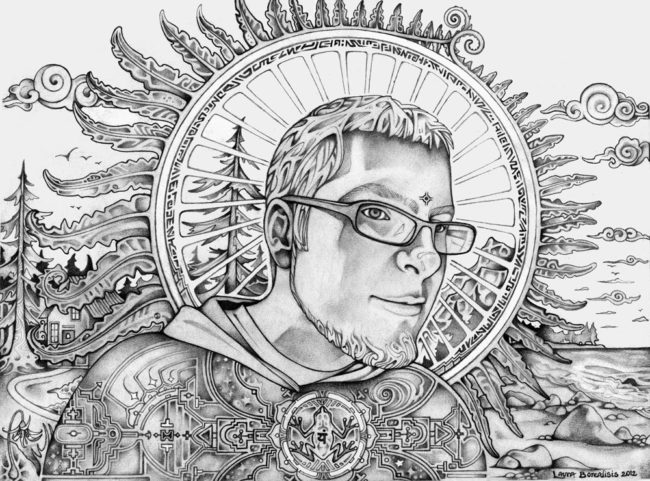 Delvin Solkinson will use nature's operating system to give advice, mentorship, consulting on a garden, home, project or business. His 15 years of graduate work in permaculture education includes a masters degree with Bill Mollison, two Diplomas and over 20 advanced courses with pioneers of permaculture across the world. He is an accredited teacher through the Permaculture Institute (USA), Permaculture Association (UK) and Permaculture Research Institute (AU). Find out more about workshops and the certification program at CoSM www.visionarypermaculture.com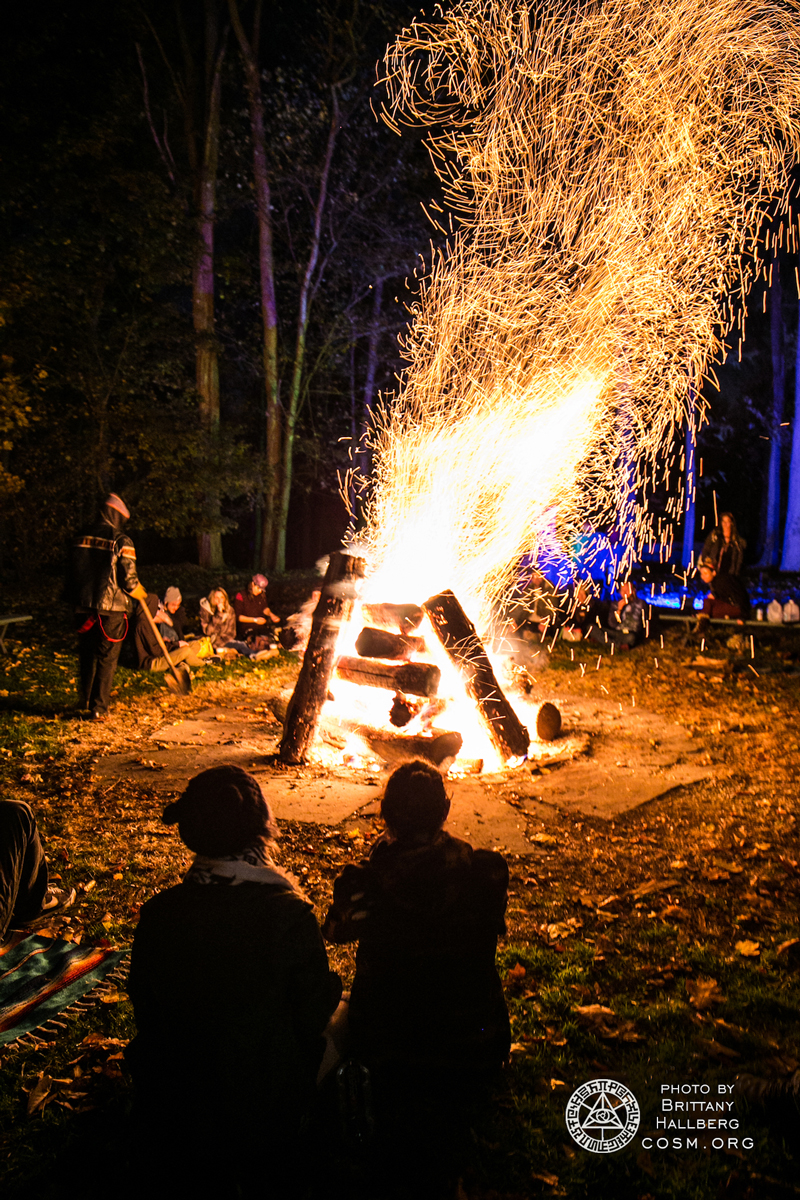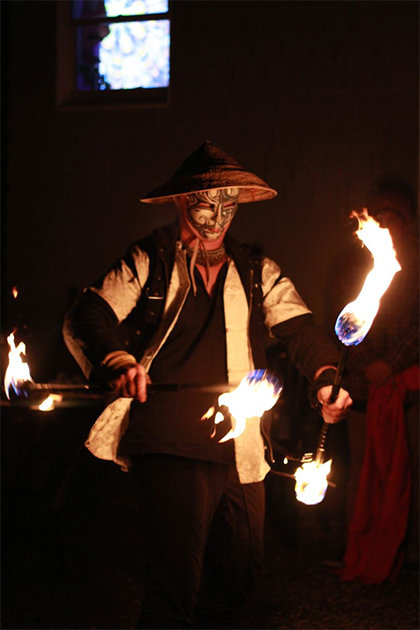 Rooms are available for rent in the Grey House, CoSM's fully renovated Visionary Victorian guest house.
Accommodations for this event must be booked directly through Hospitality. Please call 845-297-2323 ext. 104 or email us at [email protected]
To plan a future stay, please view our Booking Calendar.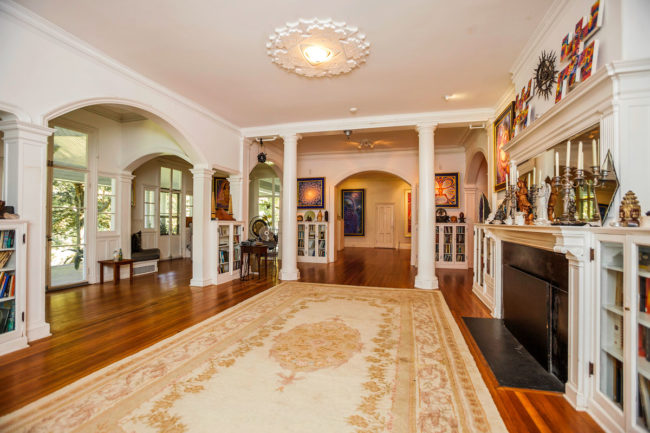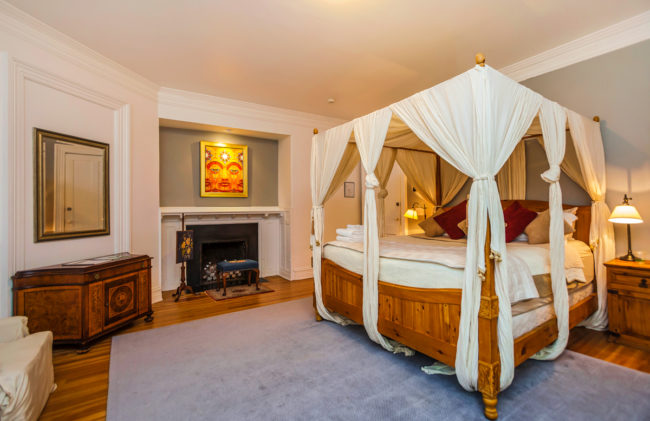 The artwork of Alex Grey & Allyson Grey plus many other visionary artists are on display in the guest house.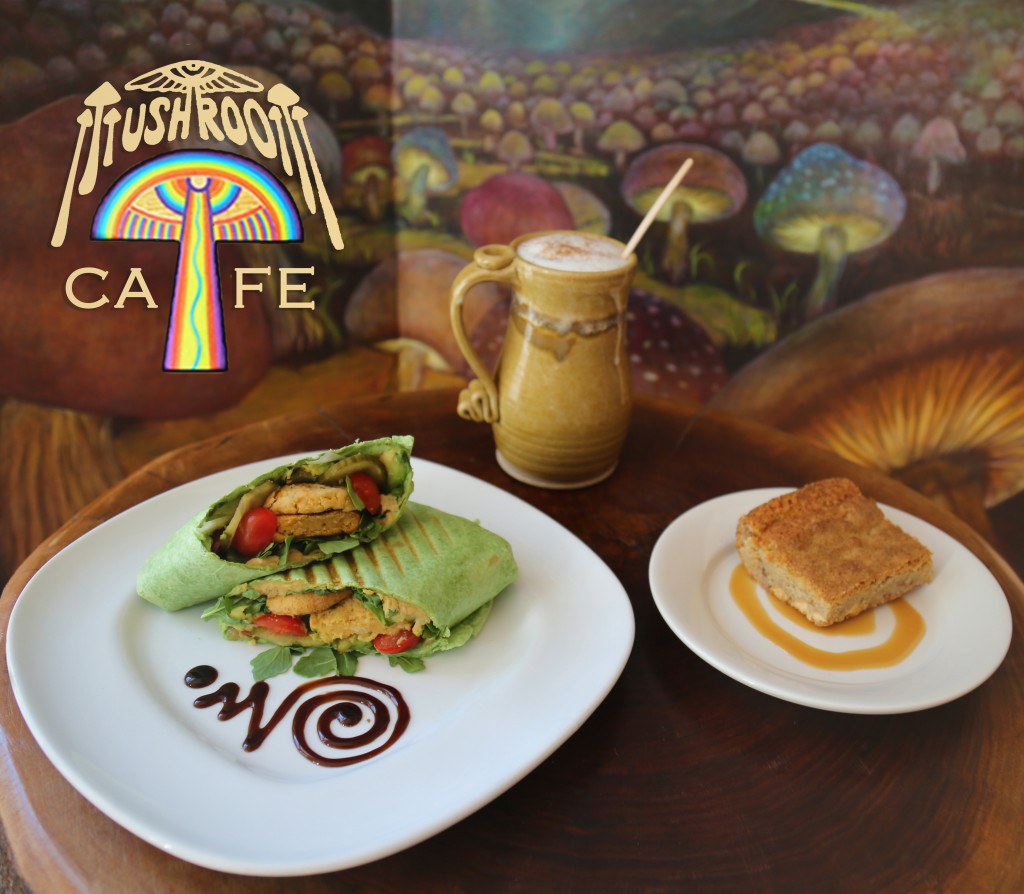 CoSM, Chapel of Sacred Mirrors, 46 Deer Hill Road, Wappingers Falls, NY 12590.