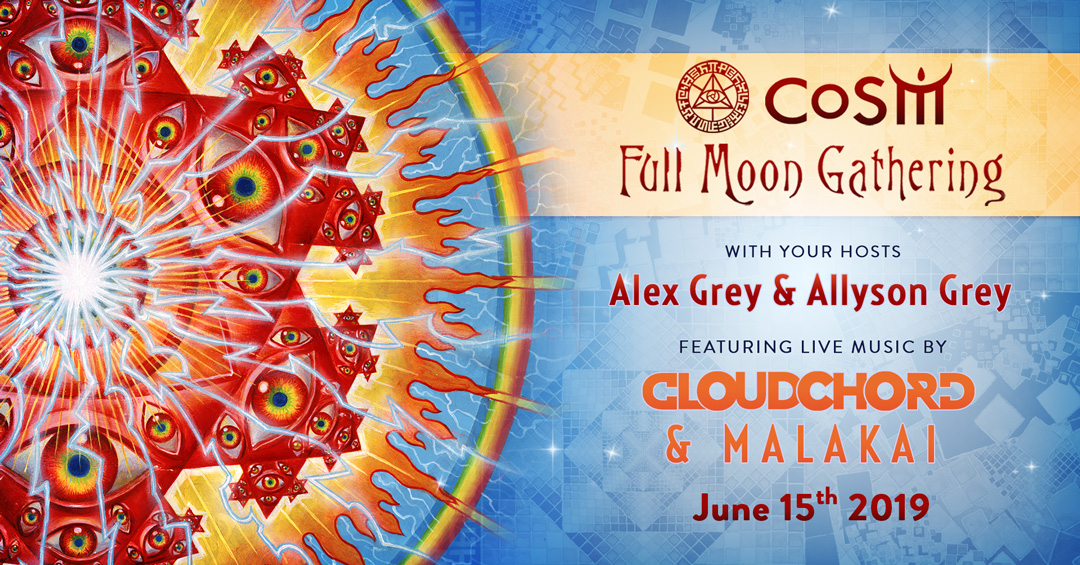 2019 June Full Moon Gathering
Full Moon Gathering: June 2019
3:00 pm – 6:00pm – Visionary Permaculture with Delvin & Grace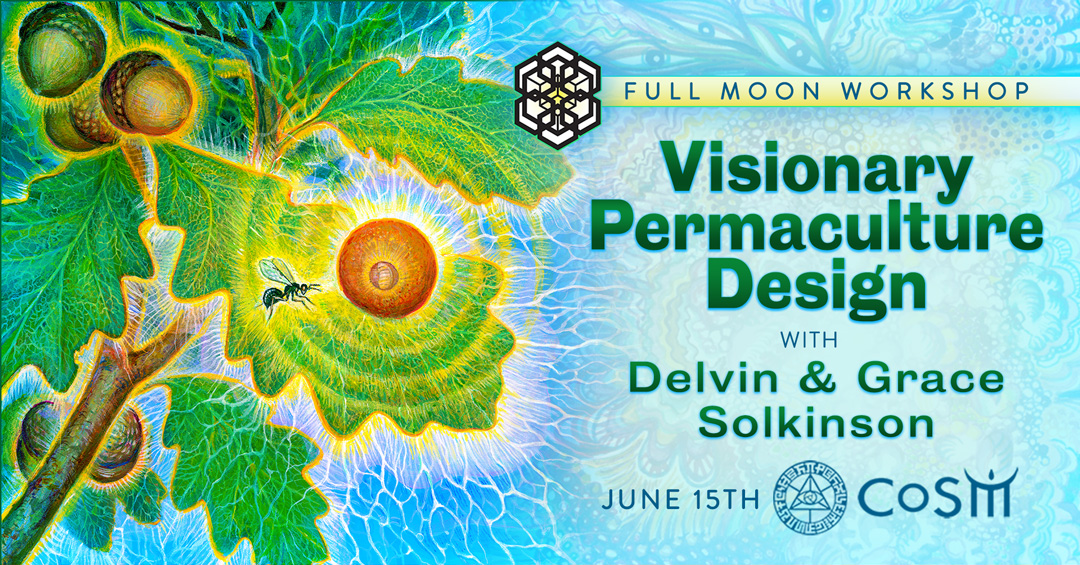 7:00 pm - Doors Open
7:30 pm - Full Moon Ceremony
9:00 pm - End of Ceremony
9:30 pm - Music, Live Painting, Tarot Readings, Tea Lounge, Supportraits & more.
12:00 am - CoSM Closes
With Your Hosts:
Alex Grey & Allyson Grey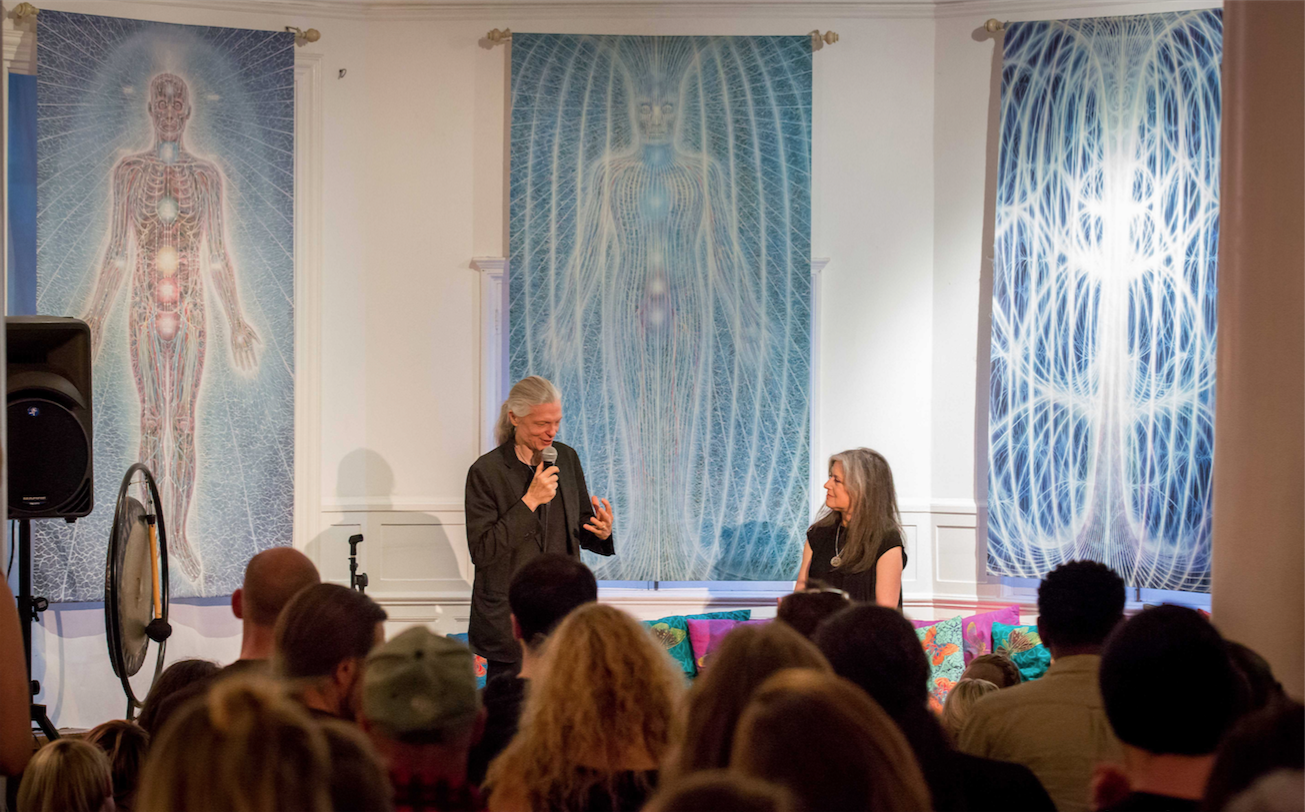 At the Chapel of Sacred Mirrors, Alex and Allyson Grey invite you to celebrate the Full Moon with an evening of wisdom and prayer from all faiths. In this inter-denominational ceremony, we embrace the richness of our diverse cultures in music, poetry and shared community.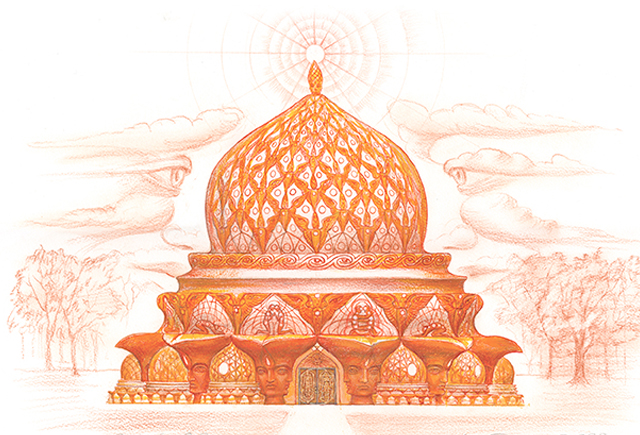 Come with an open mind and heart…expect lively dialogue and interactive experiences through art, music, meditation, prayer and rhythm. All are welcome.
One portrait by Alex Grey each Full Moon to fund Entheon. A Supportrait is a personal portrait of a community member or a couple attending the CoSM Full Moon Ceremony. Once each month, Alex commits an hour or more at the Full Moon, creating a portrait from life.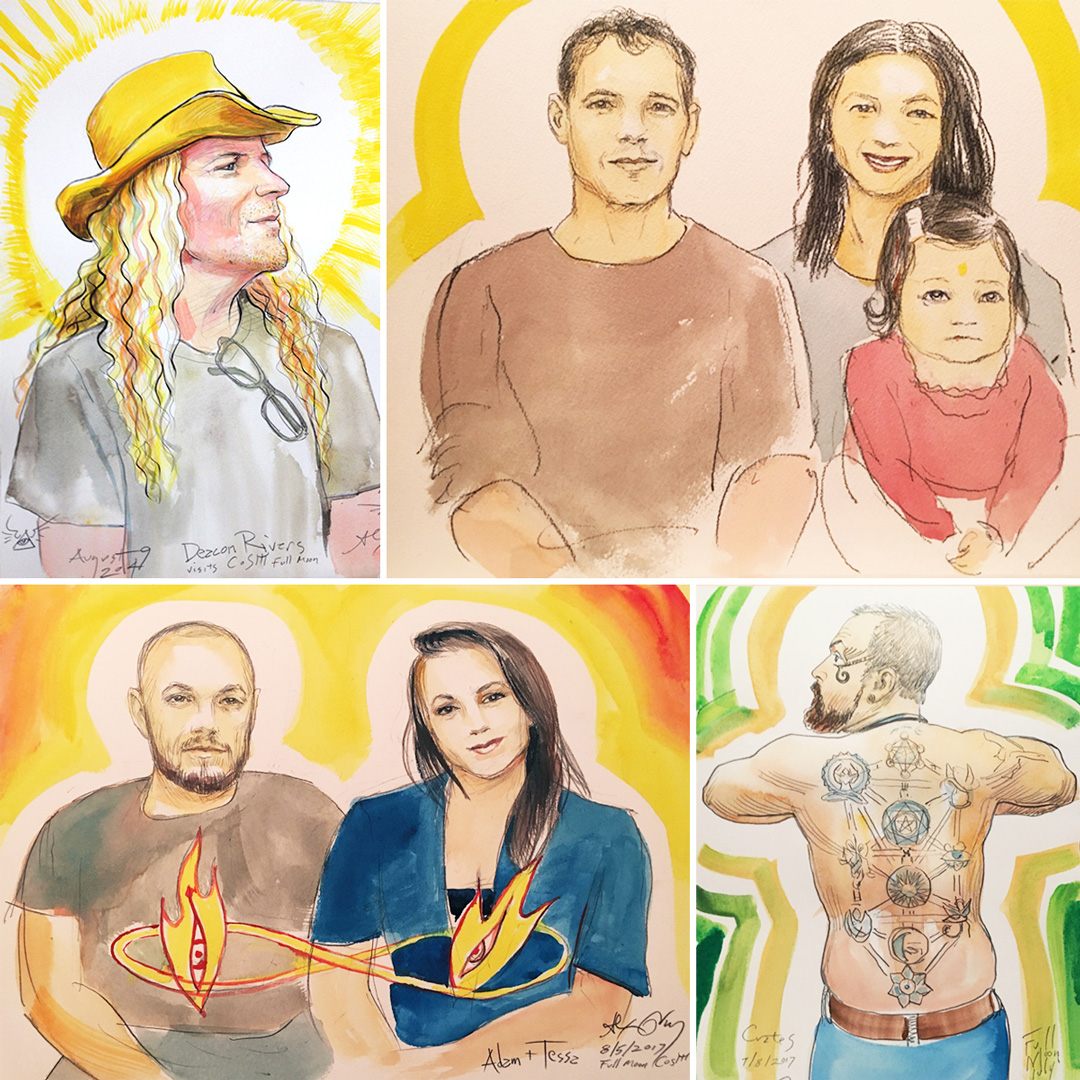 Reserve a Supportrait and make a donation to CoSM. 100% of this offering funds the building of Entheon, the Sanctuary of Visionary Art, now in construction at CoSM, Chapel of Sacred Mirrors. Help build a temple, a sacred legacy for the future, and receive and heirloom by one of the best-loved living artists today. Single: $850 | Couples: $1,250 To reserve your Supportrait, call Jerika at the CoSM Shop: 845-297-2323 x104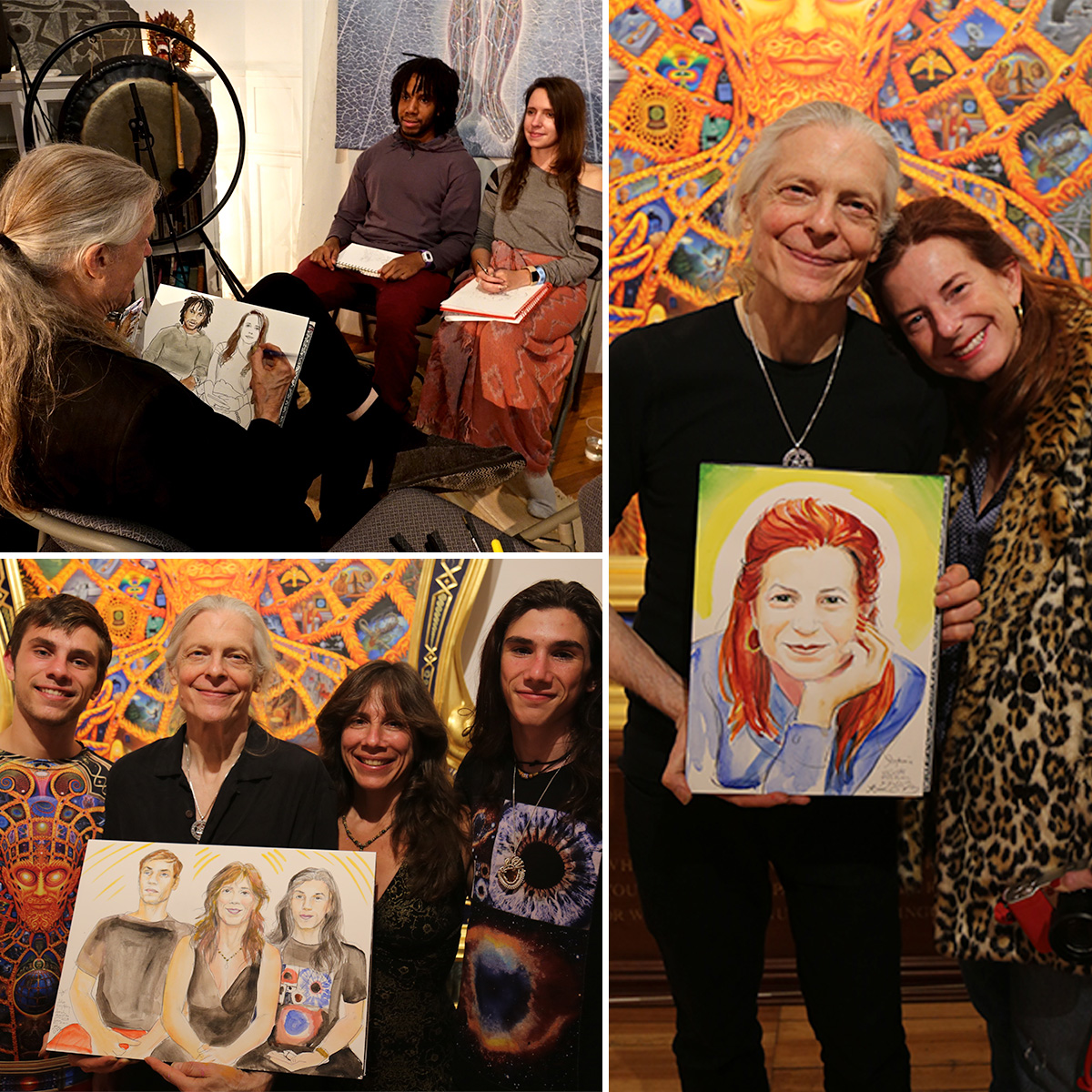 Cloudchord brings a refreshing vision of live guitar to atmospheric dance music. Since the beginning of 2016, Cloudchord has reached #1 on the Hype Machine's popular charts 6 times. As a producer, official remixes include Of Monsters and Men, Magic Giant, and Autograf, Savoy/ Fatherdude, and Sunsquabi (All Good Records). As a solo performer, festivals include Envision, Euphoria, Middlelands and Camp Bisco.
His debut album "Imprint," is a tropical meets future bass instrumental affair, out via Gravitas Recordings.
MALAKAI is the musical vision of Brooklyn based producer, DJ and multi-instrumentalist, Malakai Linden. Drawing on a wide range of influences, his music strives to bridge a gap between electronic and acoustic spaces, incorporating sounds of real-world instruments into an eclectic brand of bass driven electronic beats. Following a pattern of organic growth, MALAKAI's live sets consist of a carefully curated and immersive journey through a multitude of musical flavors.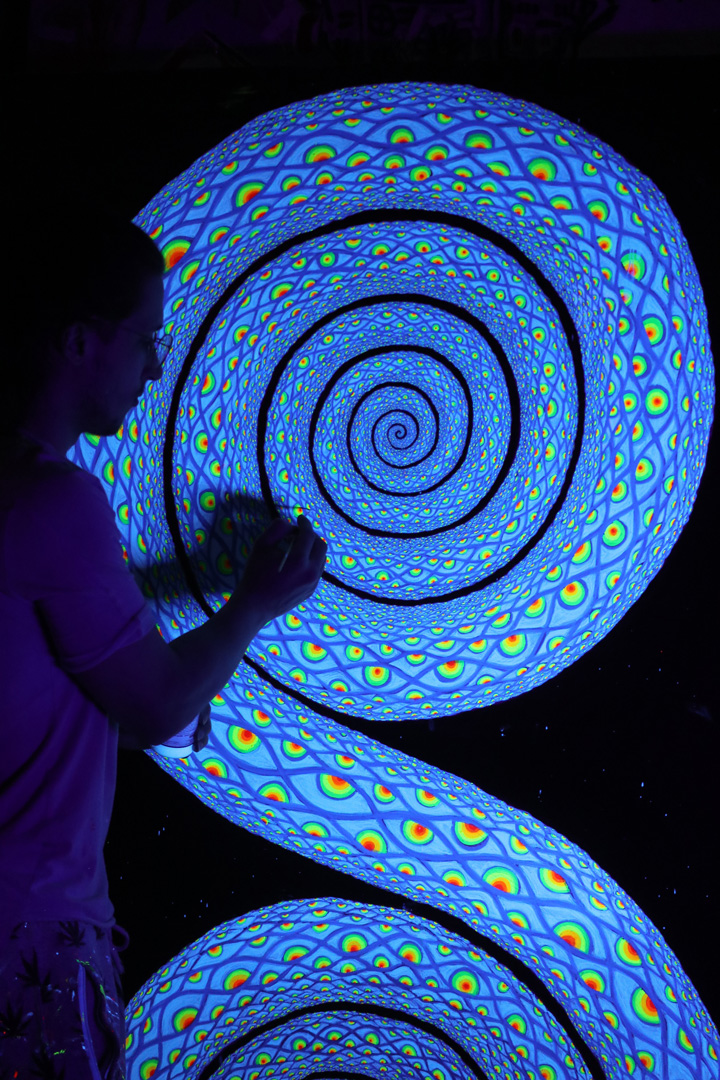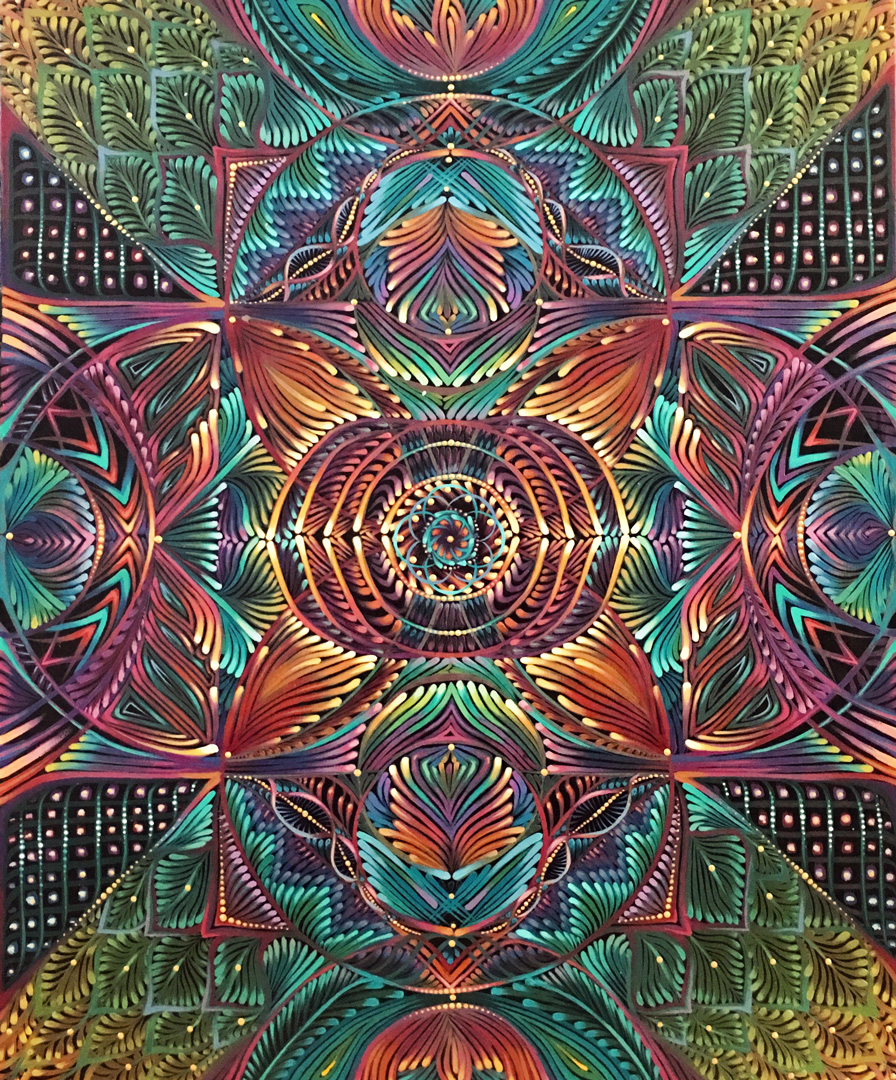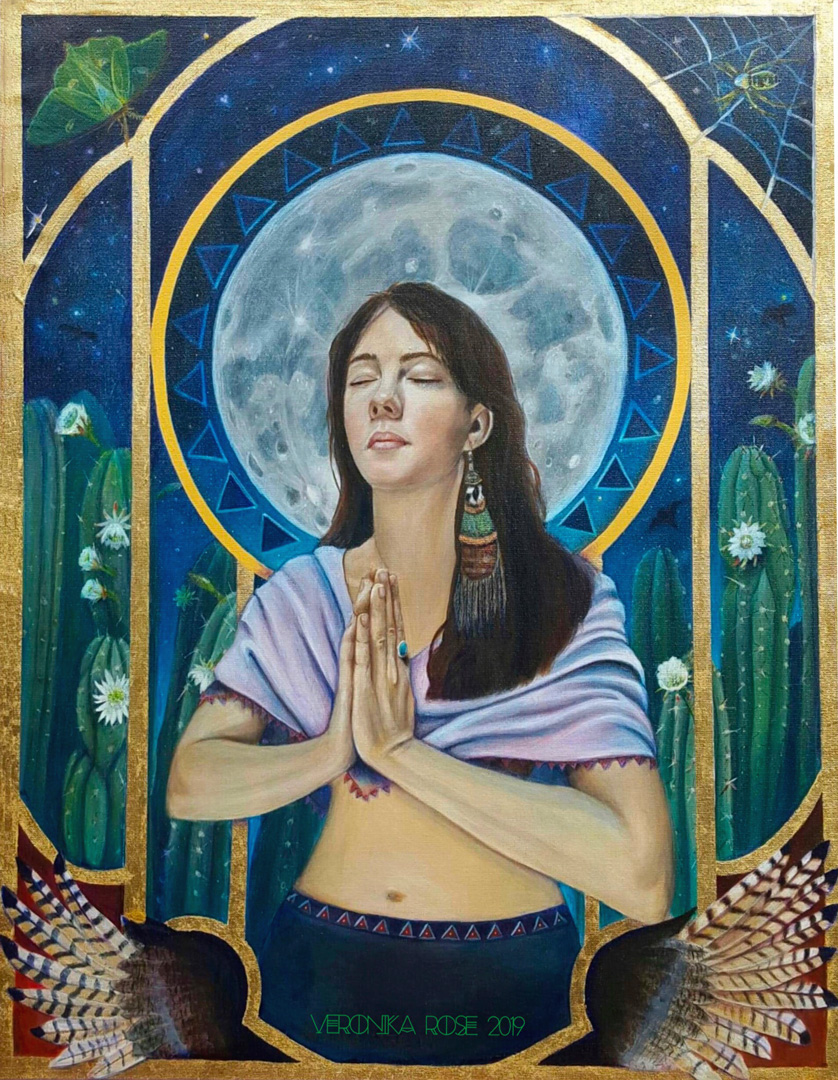 Eileen 'Rosie' Rose & Dr. Mike Garger
Astrology & Rune Readings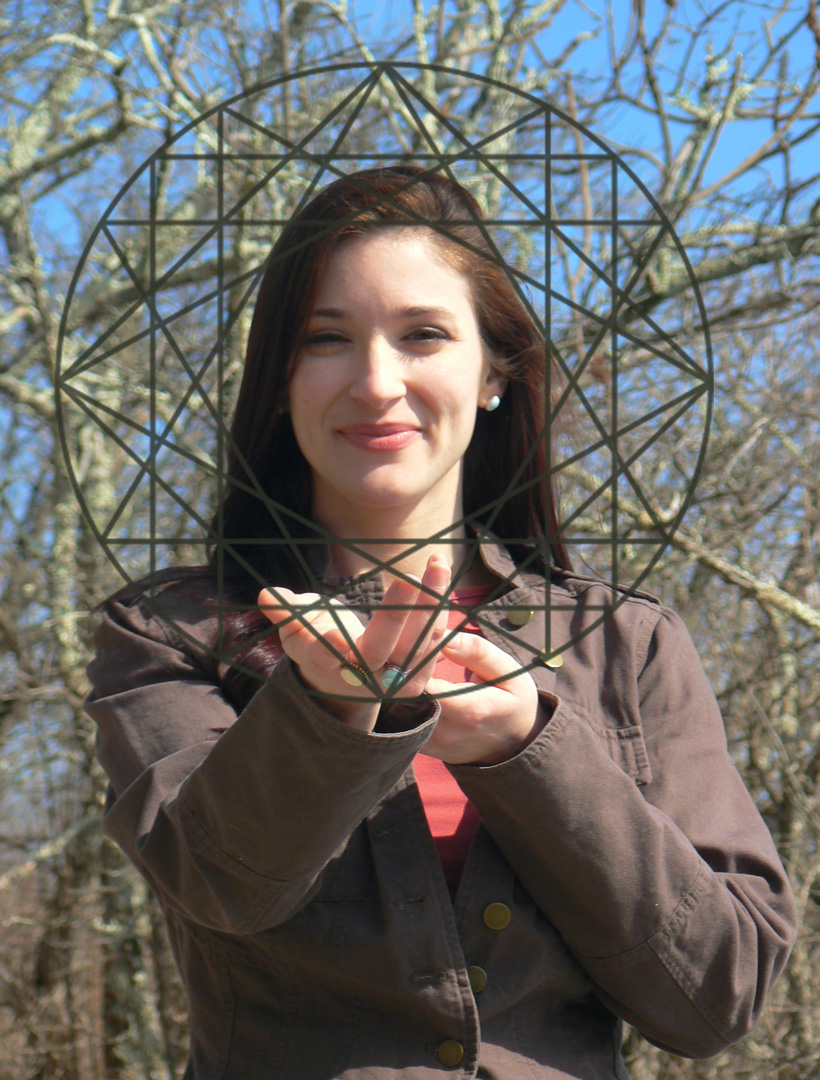 5 Appointments Available ~ Reserve your Reading Here :
Full Moon Blessing
: Learn how the Full Moon is affecting You personally according to Your birth chart: $55
Rune Henna Tattoos
: Connect with the Runes as an Oracle and then receive the symbol You chose tattooed with organic henna: $14
* Prices listed are the price for Early Birds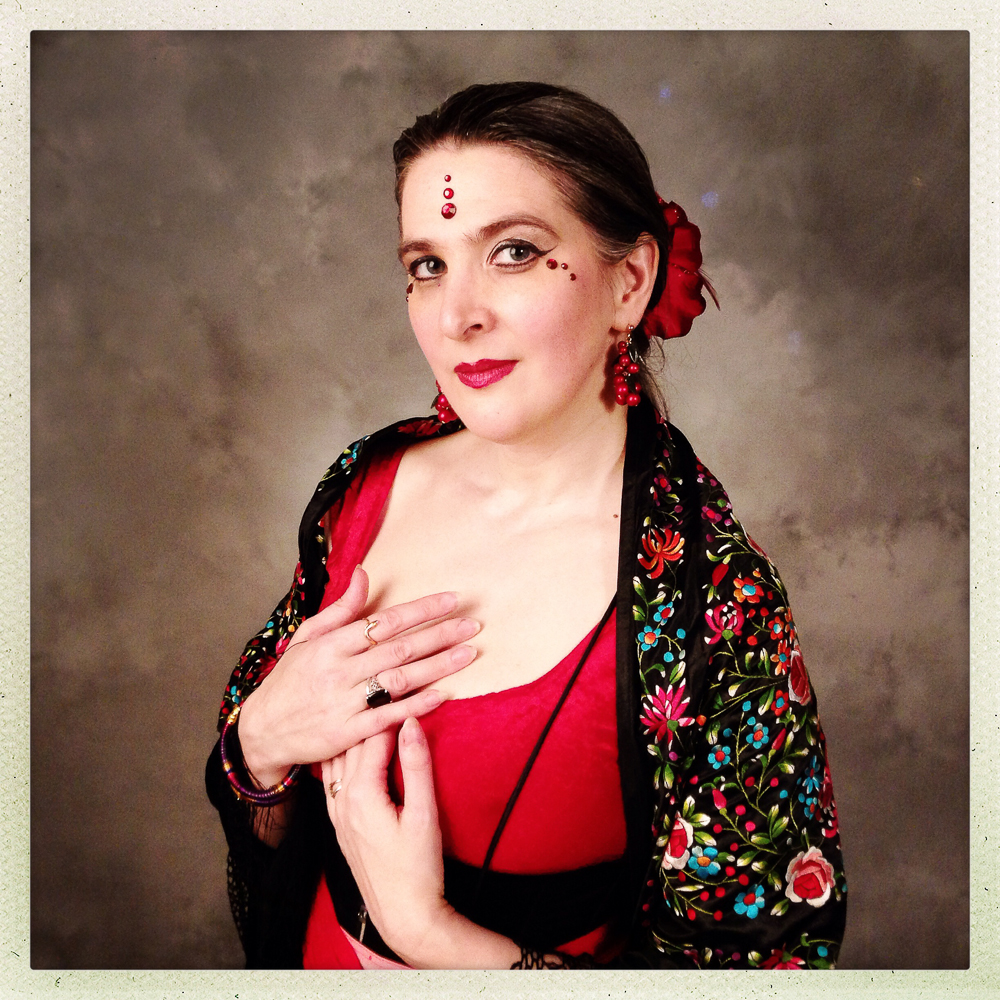 Visionary Permaculture Design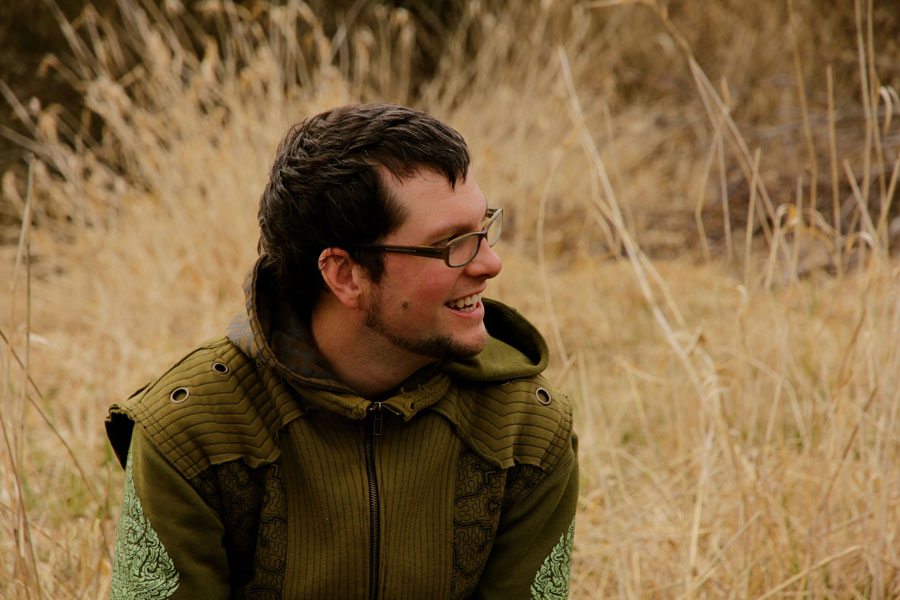 Delvin Solkinson will use nature's operating system to give advice, mentorship, consulting on a garden, home, project or business. His 15 years of graduate work in permaculture education includes a masters degree with Bill Mollison, two Diplomas and over 20 advanced courses with pioneers of permaculture across the world. He is an accredited teacher through the Permaculture Institute (USA), Permaculture Association (UK) and Permaculture Research Institute (AU). Find out more about workshops and the certification program at CoSM www.visionarypermaculture.com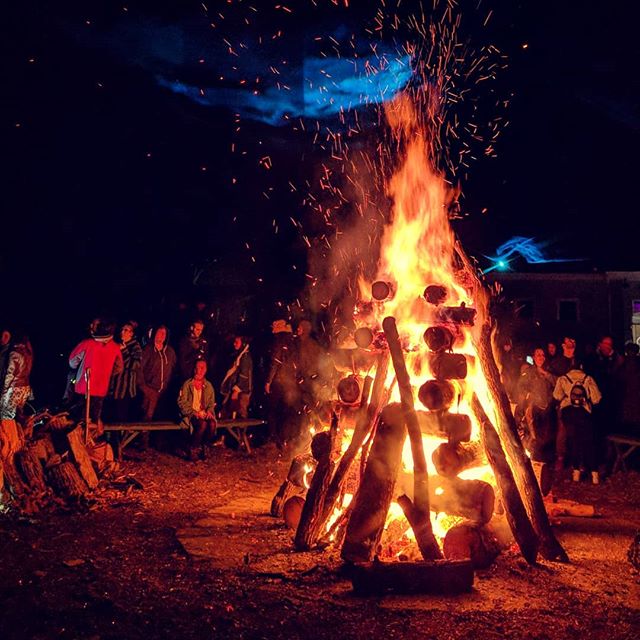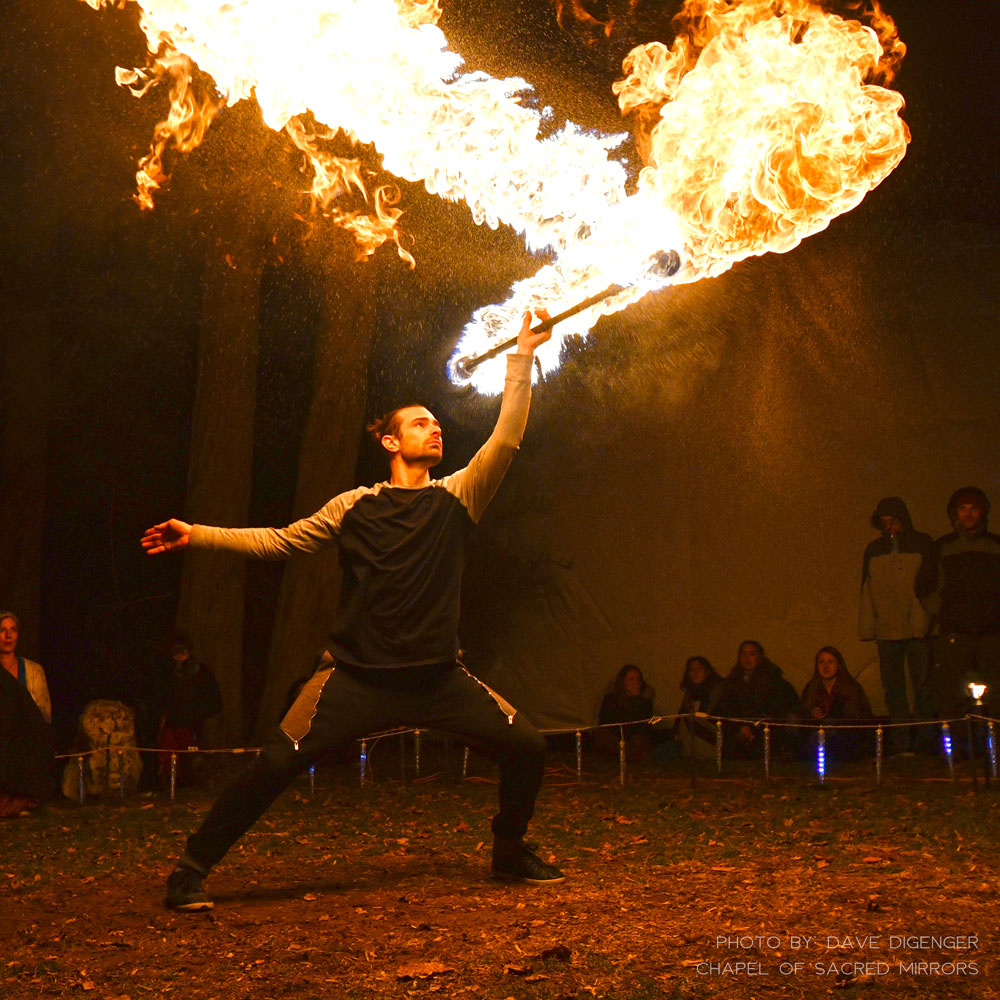 This is a family-friendly, drug and alcohol-free event.
No camping or pets.
All visitors must leave the grounds before 1am.
Tickets are a non-refundable donation to the Chapel of Sacred Mirrors.
Rooms are available for rent in the Grey House, CoSM's fully renovated Visionary Victorian guest house.
Accommodations for this event must be booked directly through Hospitality. Accommodations may only be booked once event tickets have been purchased. Please call 845-297-2323 ext. 104 or email us at [email protected]
To plan a future stay, please view our Booking Calendar.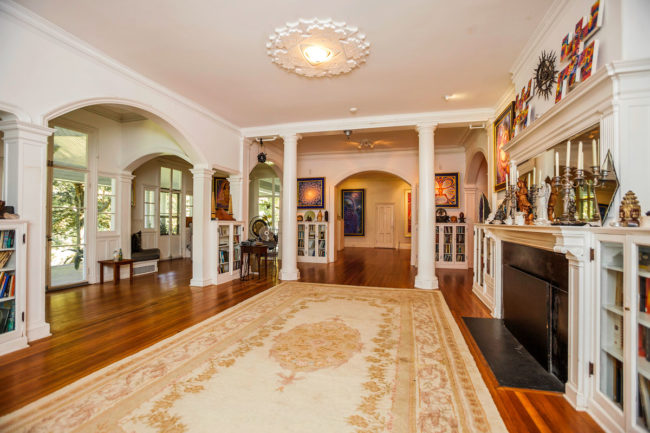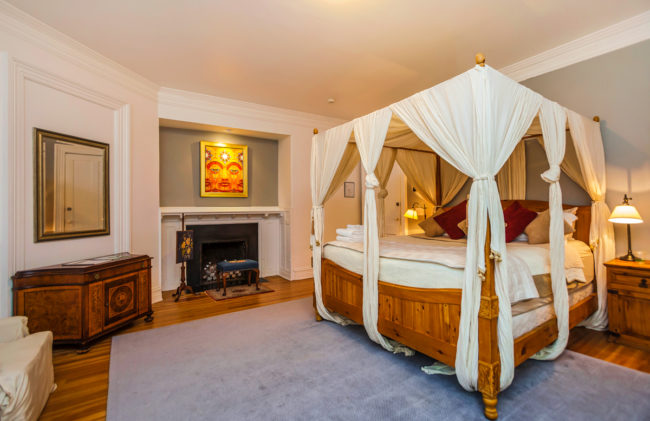 The artwork of Alex Grey & Allyson Grey plus many other visionary artists are on display in the guest house.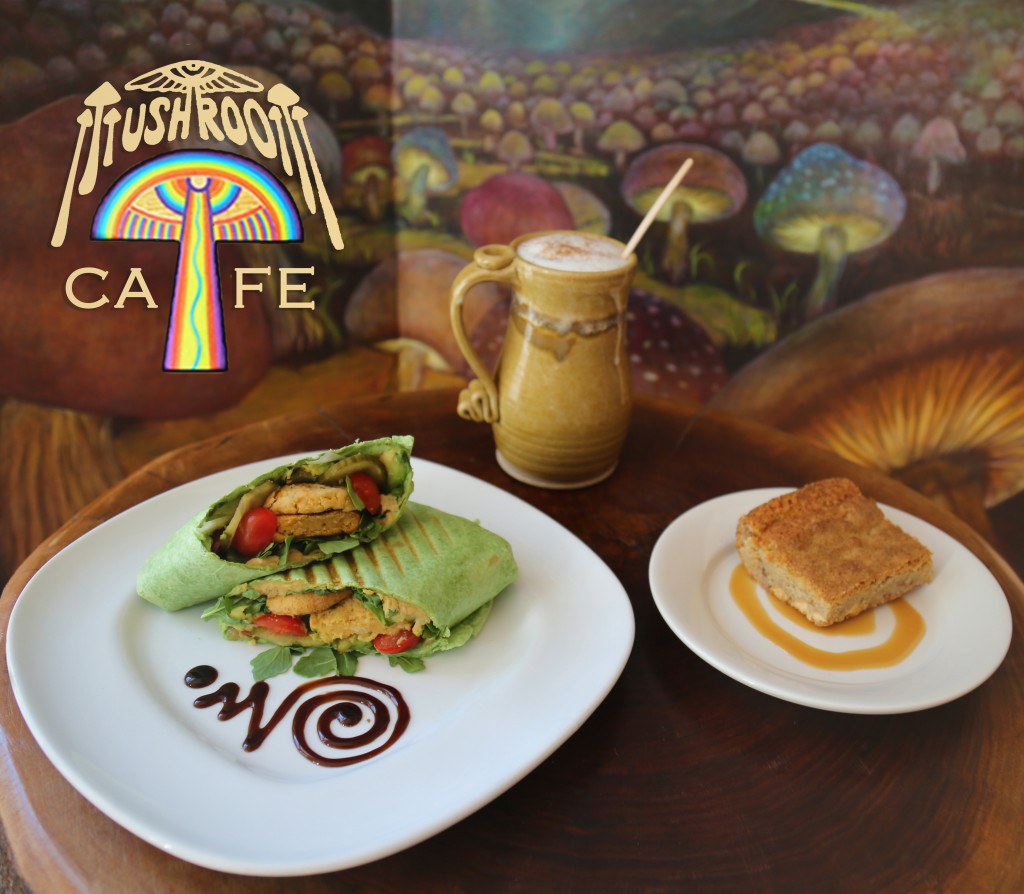 10:00 am – Yoga with Carmina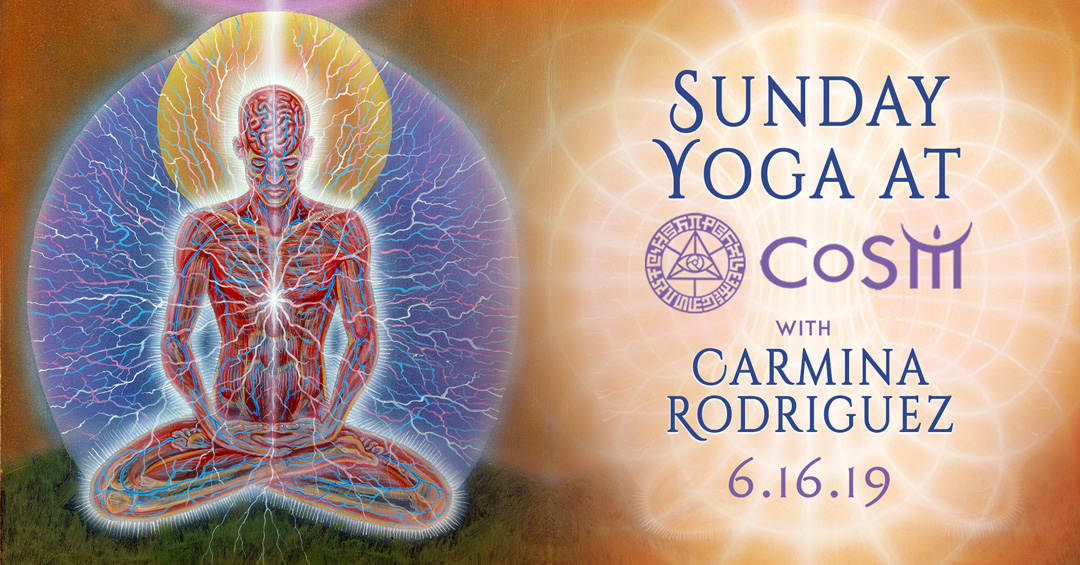 1:00 pm – Art Church: The Light Body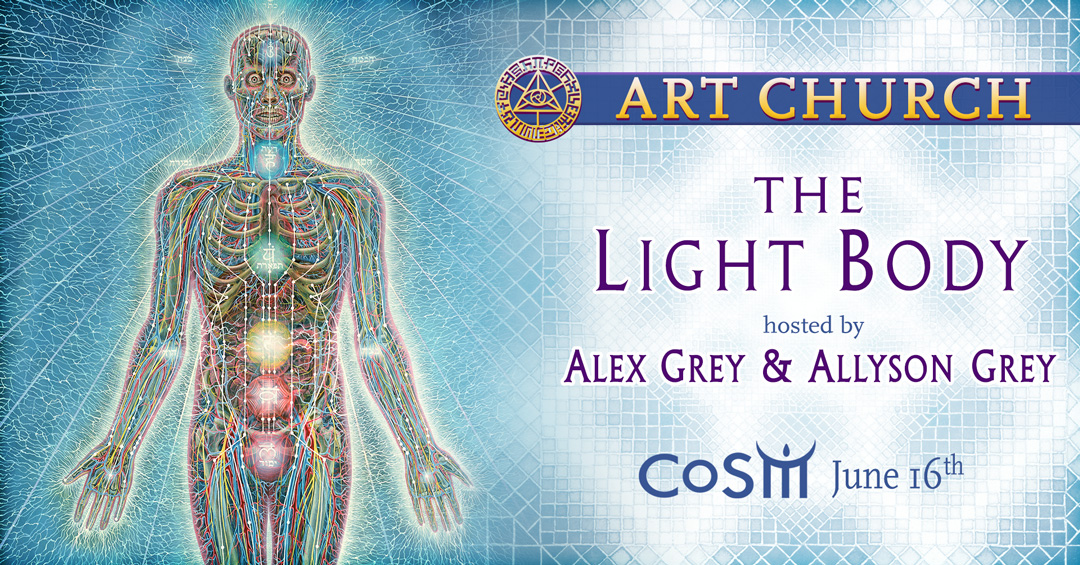 CoSM, Chapel of Sacred Mirrors, 46 Deer Hill Road, Wappinger, NY 12590.