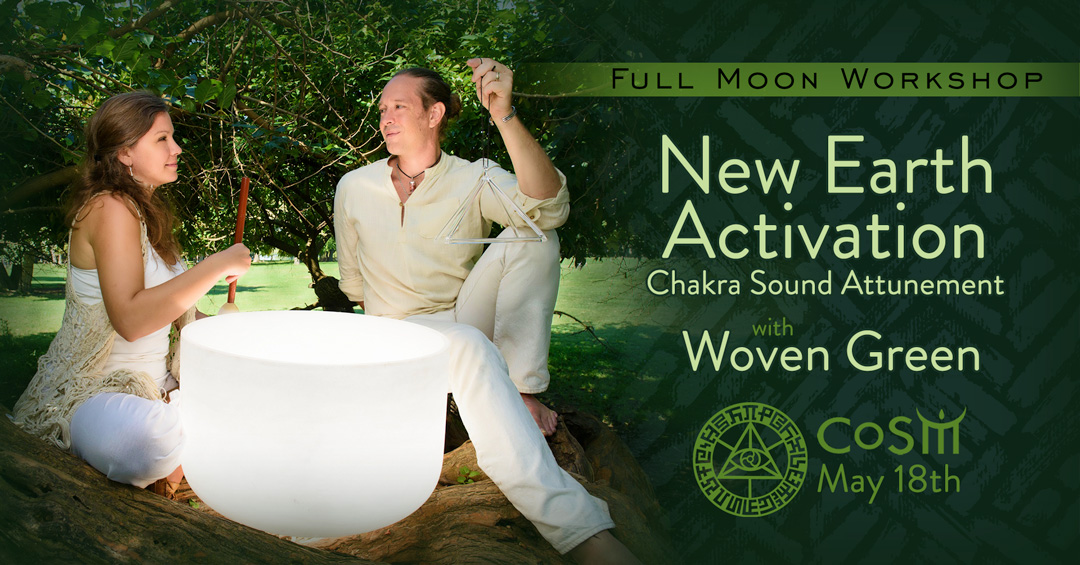 2019 May Full Moon Workshop: New Earth Activation with Woven Green
Join Woven Green for an informative, experiential and transformational workshop using the healing power of sound to activate the chakra system and access multi-dimensional consciousness. This workshop experience includes an informative talk focused on the shamanic art of sound as both a healing tool and a vehicle for manifesting higher frequencies of consciousness upon the earth plane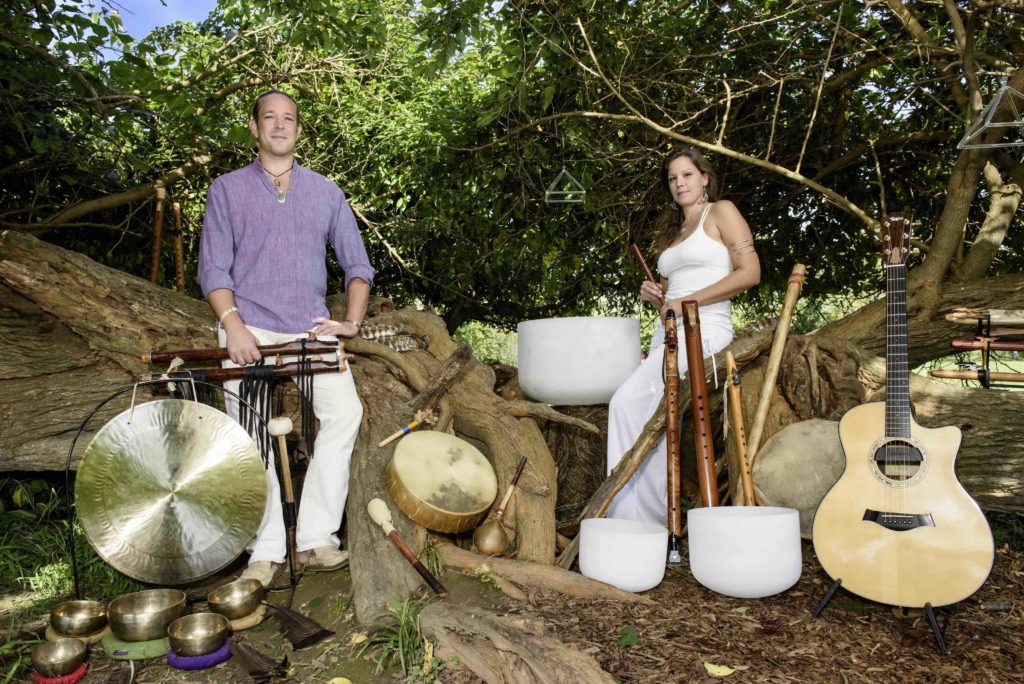 Attendees will experience a sonic energetic activation and re-balancing of the Chakra system and will be gently guided through the process of humming or toning through each Chakra (or energy center in the body).  Each energy center will also include a brief guided meditation and sound experience.
The final hour will include a full sound immersion journey with themes off of their newest album, the 7th Gate.
Optional: bring pillow, blanket, yoga mat, and journal.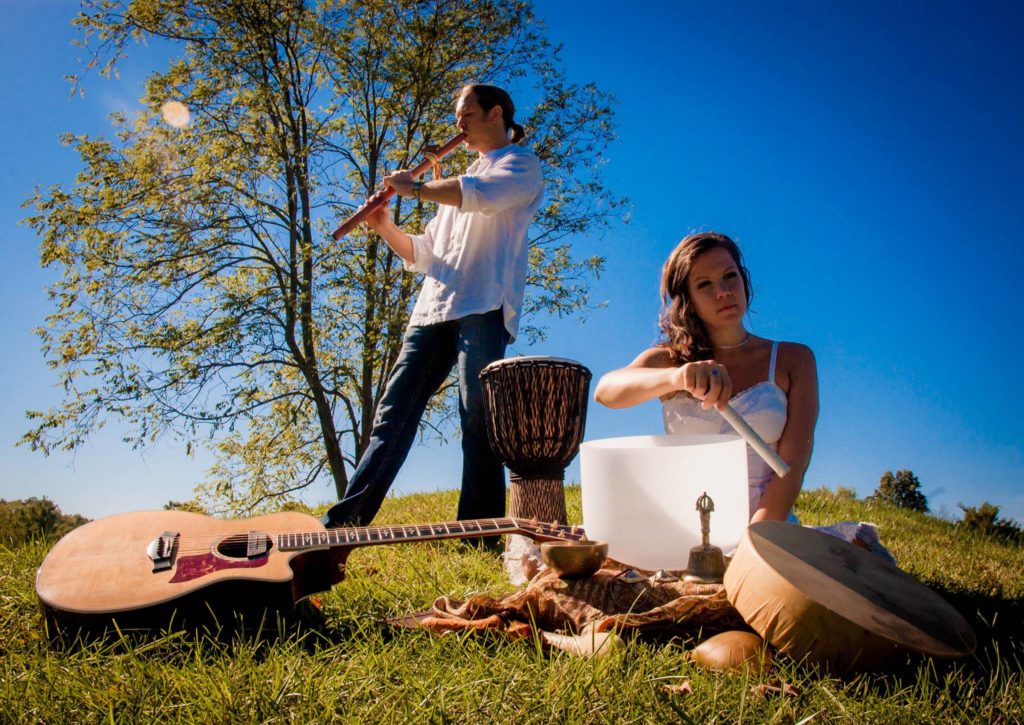 Event Schedule
12:00 pm – 
CoSM Open (grounds, gallery, shop, cafe open)
*
Event Day Gallery Hours: 12:00 pm – 3:00 pm

3:00 pm – 
Chakra Sound Attunement with Woven Green
6:00 pm – 
Dinner
7:00 pm – 12:00 am – 
May Full Moon Gathering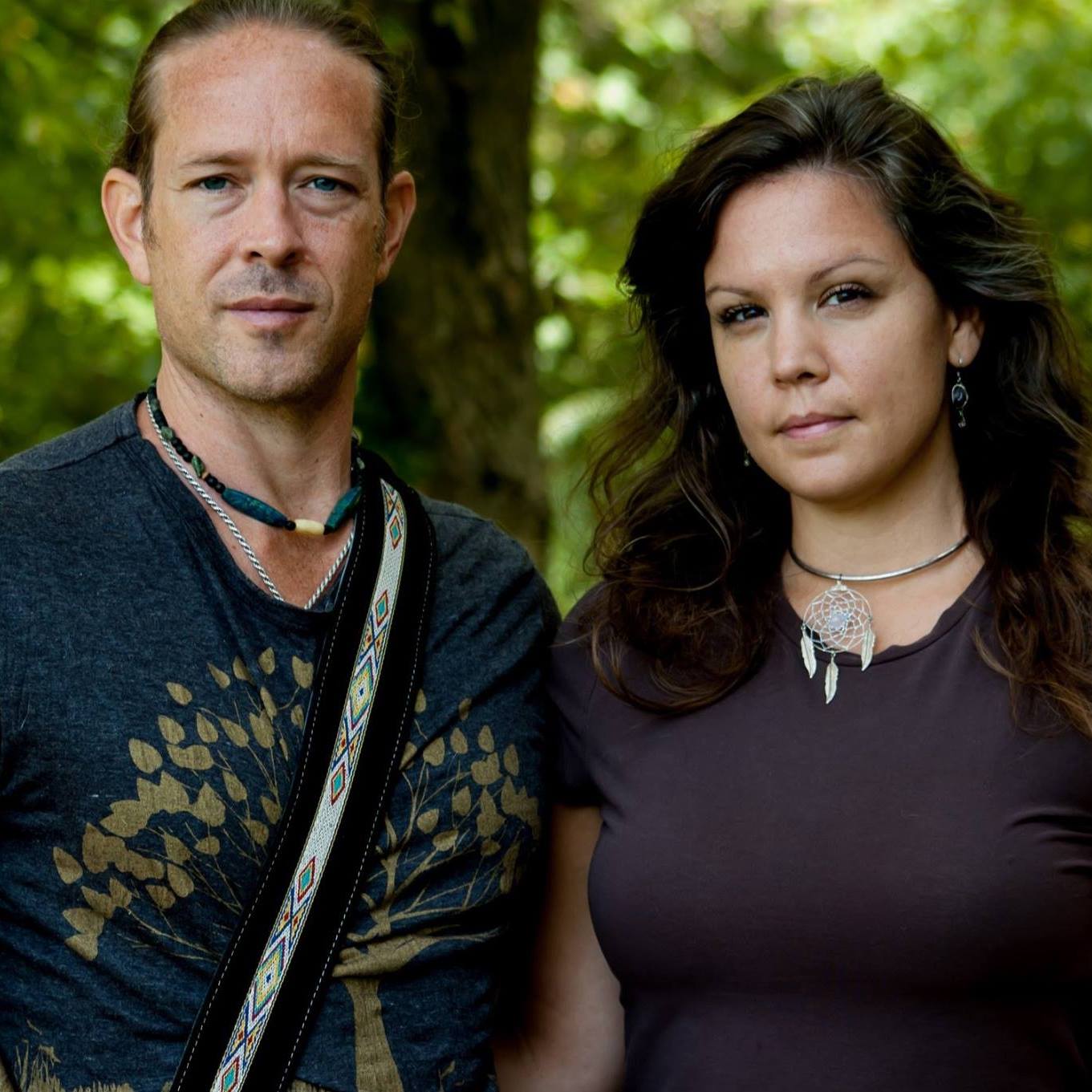 Woven Green is an award- winning, singer-songwriter, husband and wife team who specialize in sound healing. They perform a range of musical offerings from ambient soundscape journeys to upbeat folk- rock world new age concerts. Woven Green uses sound as an intentionally activated energetic tool to elevate and realign listeners to a higher and more harmonious frequency. Their music invites listeners to embark upon the mythic journey towards inner alchemy, helping to awaken sacred connection with the earth, cosmos, and the unified source within us all.
Attendees of their live events and workshops and fans of their Soundscapes CD have reported profound transcendental experiences, enhanced inner vision, stress relief from chronic anxiety and pain, and the activation of creativity.  Woven Green is currently recording their next series of Soundscapes CDs.  They hold regular events throughout the Mid-Atlantic region and continue to be dedicated to their message oriented music as a vehicle for effecting positive change.
Rooms are available for rent in the Grey House, CoSM's fully renovated Visionary Victorian guest house.
Accommodations for this event must be booked directly through Hospitality. Accommodations may only be booked once event tickets have been purchased. Please call 845-297-2323 ext. 104 or email us at [email protected]
To plan a future stay, please view our Booking Calendar.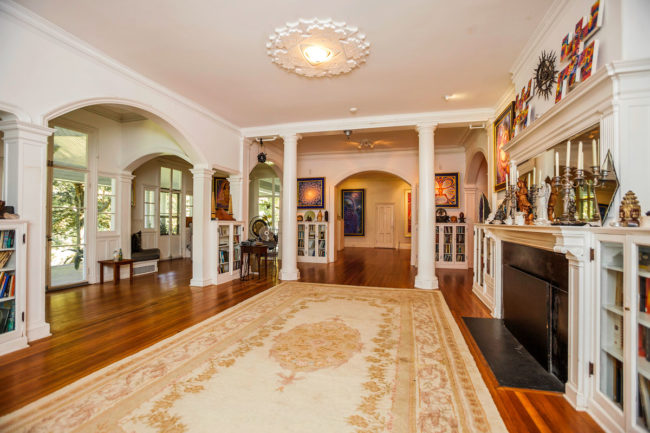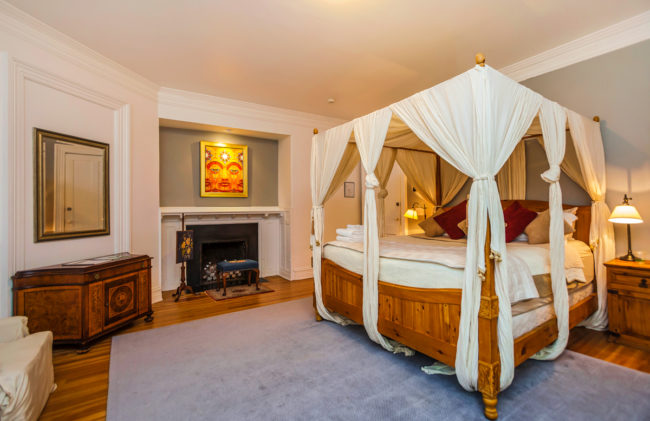 The artwork of Alex Grey & Allyson Grey plus many other visionary artists are on display in the guest house.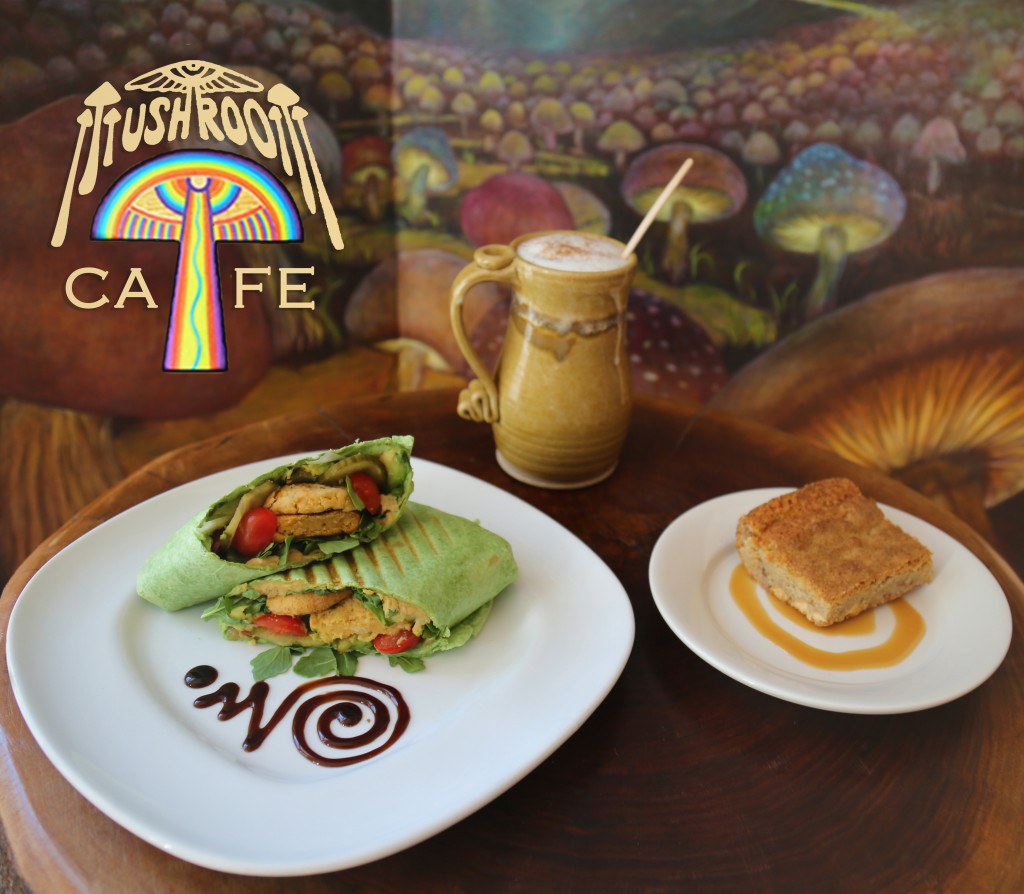 CoSM, Chapel of Sacred Mirrors, 46 Deer Hill Road, Wappinger, NY 12590.