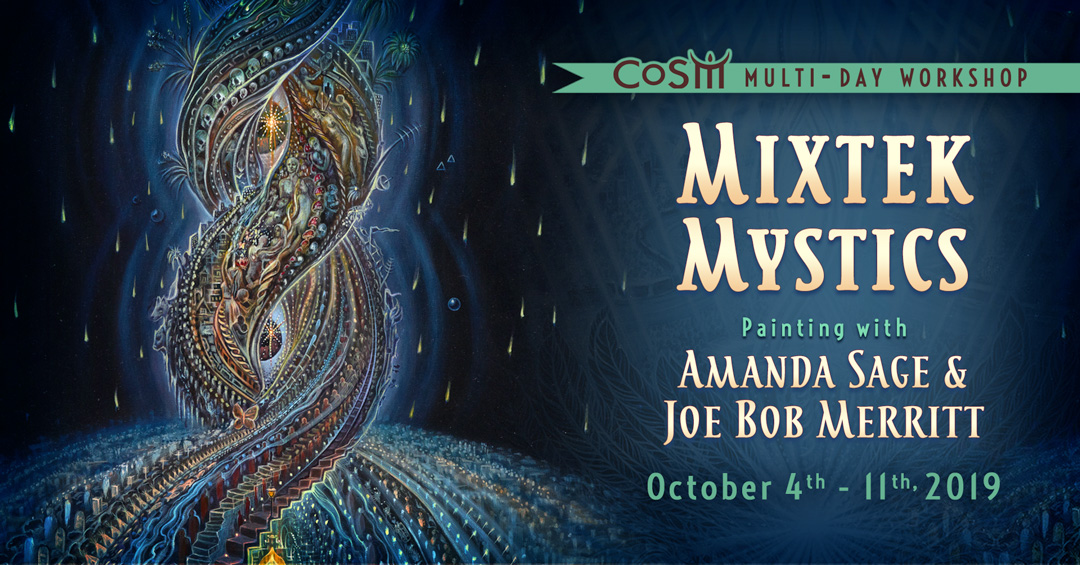 2019 Mixtek Mystics with Amanda Sage
Mixtek Mystics 2019
Painting with Amanda Sage & Joe Bob Merritt
October 4th – 11th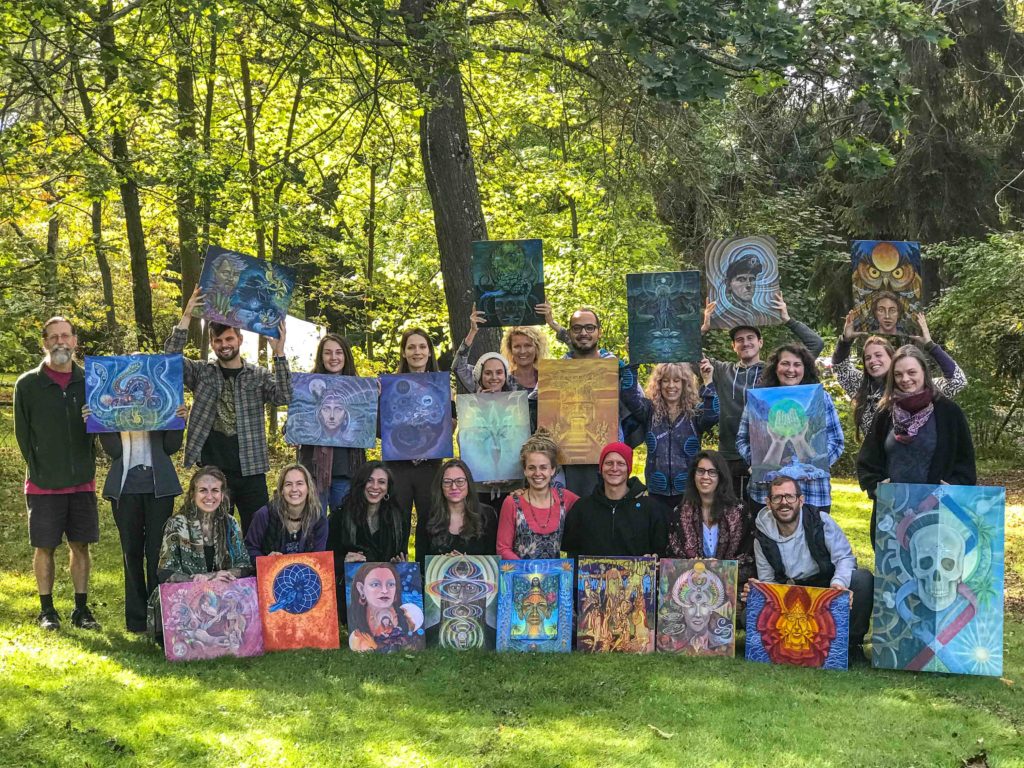 Join us for CoSM's 8th annual week long transformational painting retreat with Amanda Sage & friends. Besides diving deep into creativity and technique, the full spectrum experience of community is at the heart of this experience.
Primary focus is on creating a painting from start to finish following a step by step revised method based on the Mischtechnik; with it's roots referring to early European renaissance masters such as Hieronymos Bosch and the Van Eyck brothers.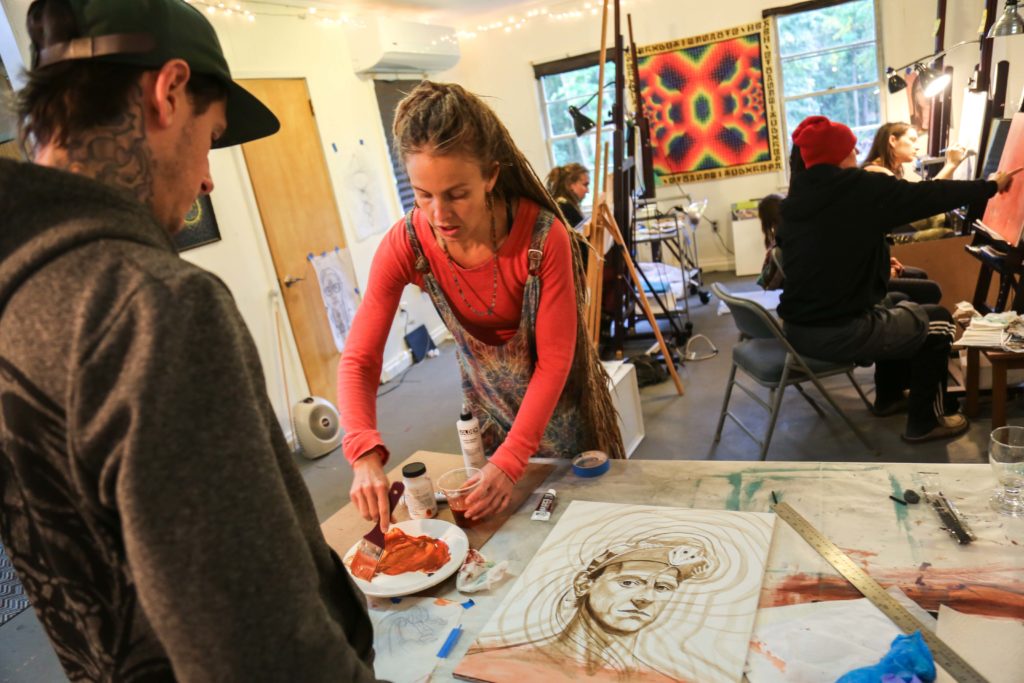 To participate in Mixtek & Mystics 2019 at CoSM, we ask that you fill out this online application and include some images of your work.
You will then receive a letter with a more detailed description of the Workshop program, materials list, link to register and accommodation options at CoSM.
If you have questions about filling out the form or are unable to, please email us:
[email protected]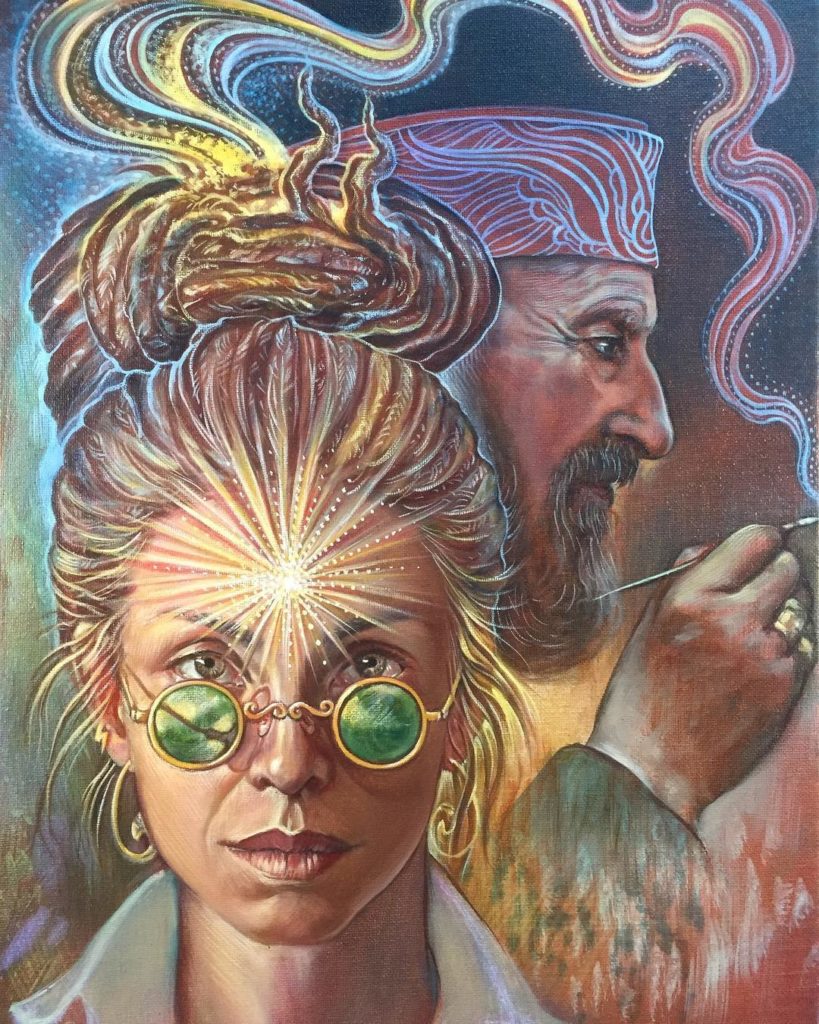 Amanda studied with Michael Fuchs as an apprentice for 2 years in Austria and then went on to be an assistant to Ernst Fuchs for 10 years. She has been painting in a similar method for over 20 years and has developed her own way of expressing and sharing it through over 10 years of teaching.
Revived in the 1950's by Austrian artist Ernst Fuchs, this method of  painting is highly conducive for expressing transcendental subjects and rendering visions. Fundamentals of the Mischtechnik have been adopted by many painters working with fantastic and visionary subject matter, as the transparencies and use of light in developing a painting are exquisite.
Joe Bob Merritt integrates teaching ideas around the study of the self into the workshop that weave harmoniously with the study of painting. Based on his extensive study of the 4th Way and Zen Buddhism, his unique perspective offers tools for becoming a conscious human being.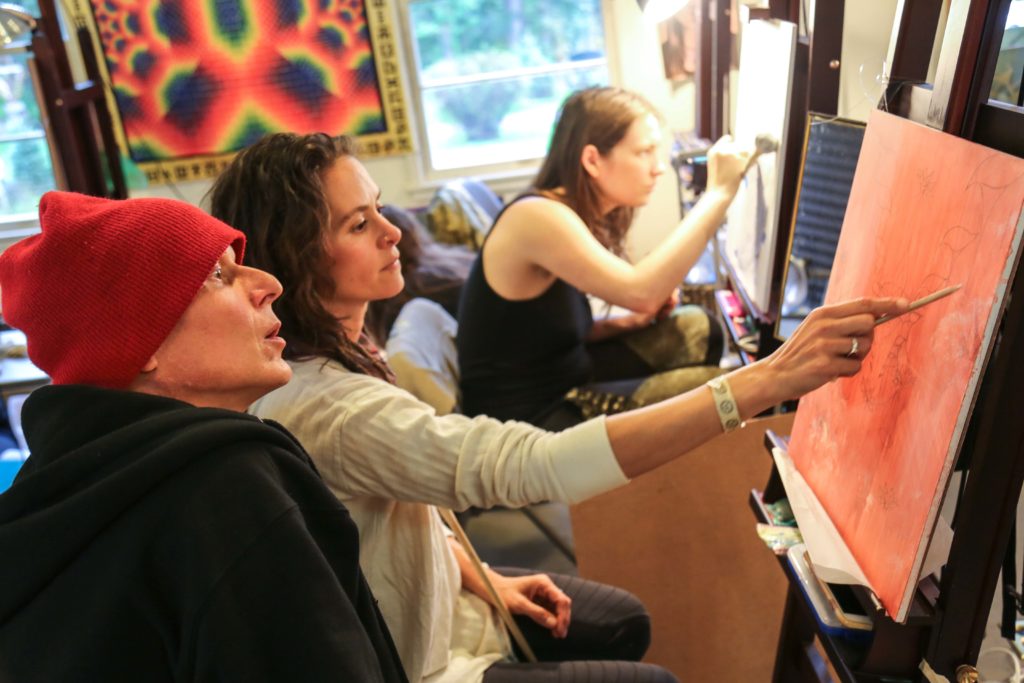 Together they guide students on a transformational journey into themselves. The most special part of this course is the collective magic that happens when like minded souls come together to create for a week.
They see themselves as a per-missionaries in teaching, by supporting each student in expanding their tool belt of skills in basic drawing and painting, as well as getting deeper in touch with what they truly want to express through their art.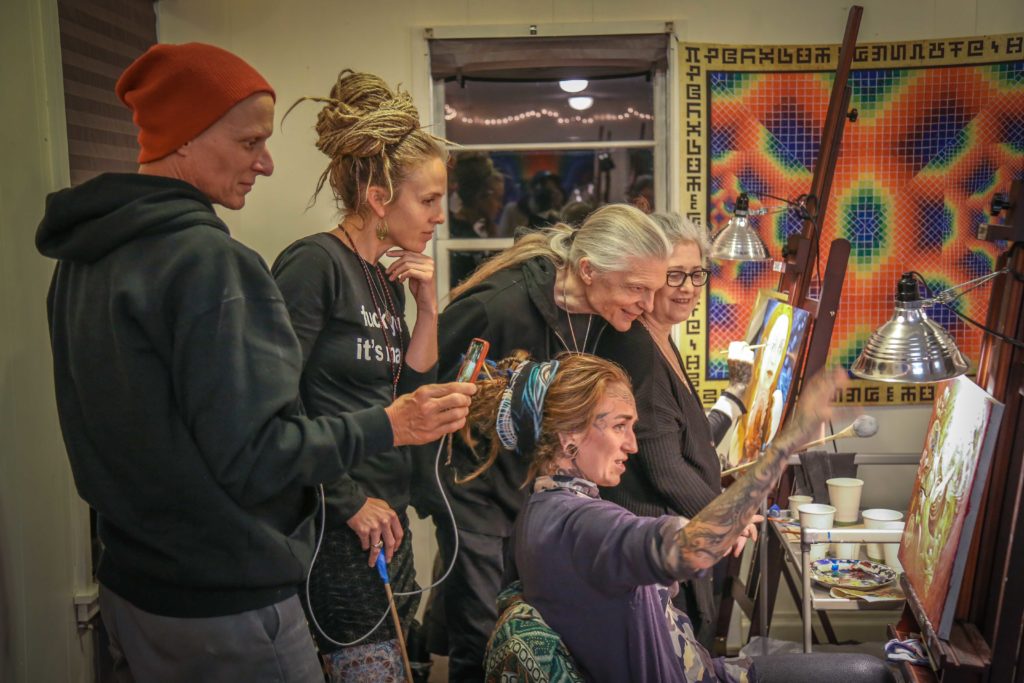 Everything at CoSM conspires to support deep focus and maximum painting time. Alex Grey & Allyson Grey are leaders in the movement of Visionary Art and Culture, and the opportunity to be apart of the CoSM family for any duration of time is inspiring. The staff that enliven CoSM everyday are all also artists in their own right as well as invested in the continuation of this land based project and the greater vision of creating space for community to gather in the art spirit.
"Through attaining a blissful timeless state of connection with source, one becomes a transmitter, a conduit for creative expression. And once a taste of this has happened, we crave to return to that state. Through exploring other perspectives, placing ourselves in new environments and being open to experience, we find our lives enhanced. Painting with fresh light illuminates the path." – AS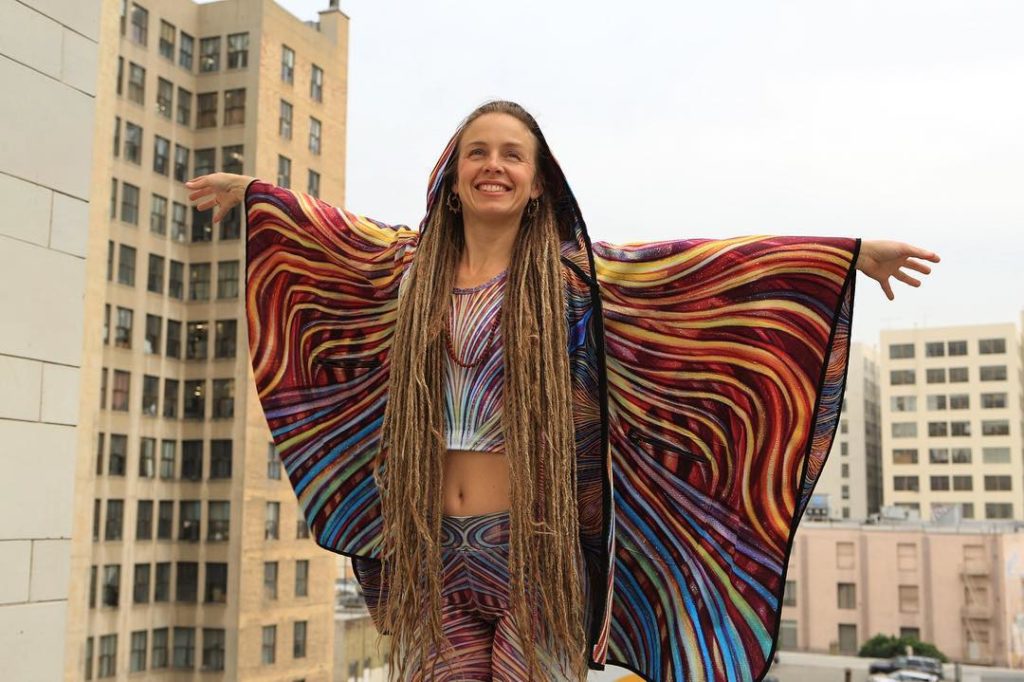 Amanda Sage (born 1978 in Colorado) is an artist driven by the desire to reveal art's critical role in spiritual transformation. A celebrated Visionary Artist, she is a citizen of the world, exhibiting in galleries, art fairs and festivals, as well as lecturing and teaching worldwide at places such the Chapel of Sacred Mirrors in New York, Paradise One in Australia and the Vienna Academy of Visionary Art in Austria. A contemporary nomad, she is passionate about artistic social experiments such as the WUK in Vienna, Burning Man and bridging worlds for creative flourishing. When not traveling she can be found in her studios in Los Angeles & Colorado.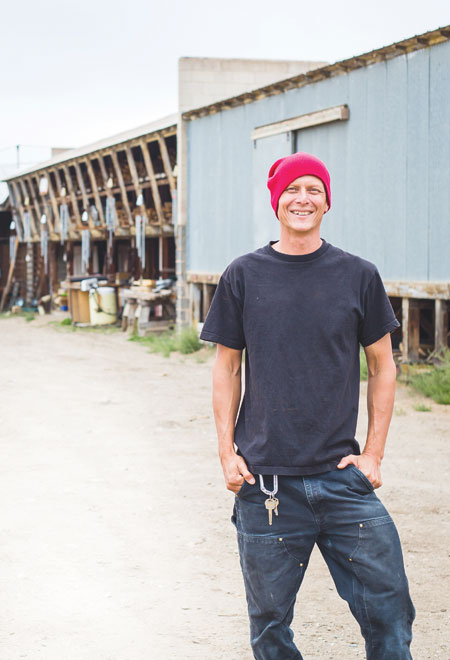 Joe Bob Merritt (born 1969 in Texas) earned the degree of Bachelor of Environmental Design at Texas A&M University in 1991. He earned the degree of Master of Architecture at The Southern California Institute of Architecture (SCI-ARC) in 1996. He is particularly interested in the intersection of the visionary arts, mindfulness, and the creative process. He believes that art making provides one with innumerable opportunities to develop sensory clarity, strengthen concentration skills, and cultivate powers of equanimity. Joe Bob believes that the efforts that we as artists make in the cultivation of these skills contribute to the possibility of having direct experiences of freedom from mechanical conditioning and habitual re-actions, thus increasing the probability of intelligent, response-able, and creative activity in the midst of everyday life situations.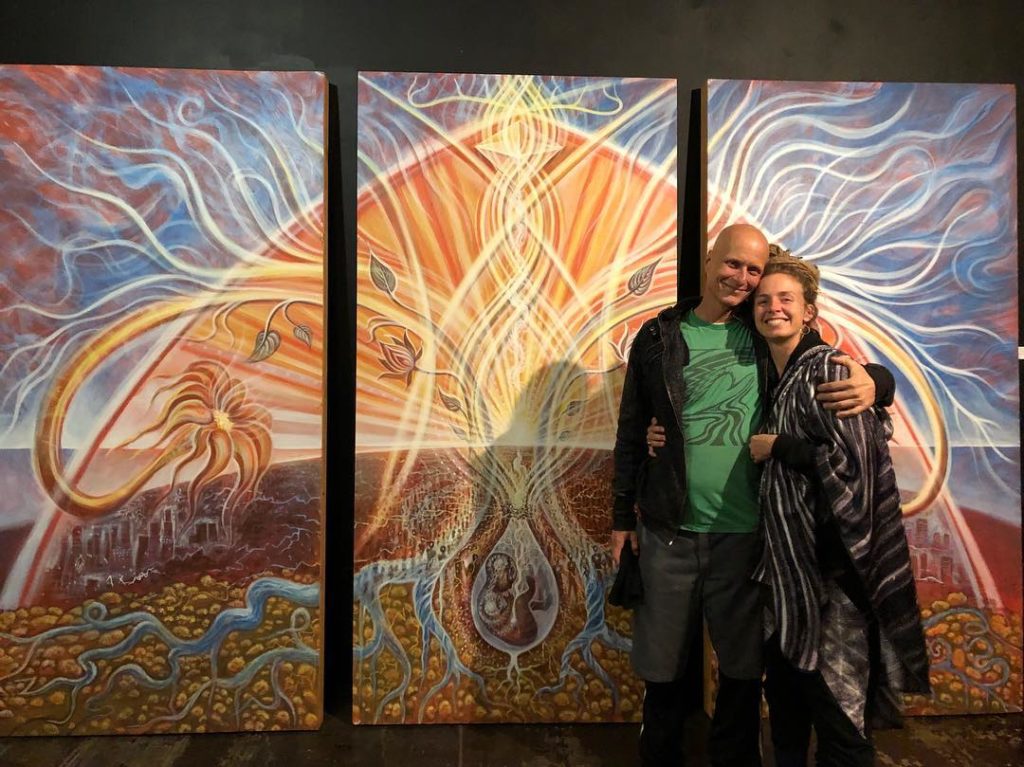 "I got so much from my training with Amanda. Amanda is a dedicated teacher who will go that extra distance with you until you fully understand the oil and egg tempera Method. I recommend any one interested in a painting training to give her a go you will not regret it. She is also authentic and that shines from her soul."
– Mikaela Perera – Visions in the Mischtechnik July, 2016
"I am FULL of love after the Painting With Light Download… Who would have known we were to not only learn a profound painting technique, but also be surrounded by powerful human connection. After this workshop, I have cradled a whole new connection with Light. Every perspective in life holds the pattern of "Light to dark.. Dark to light." The trees, the birds, the human body.
Amanda, you are a warm teacher, guide, a light, allowing each individual to grow from their current painting process. Thank you."
– Katie Smith – PWL LA wk 1, Feb. 2018
Rooms are available for rent in the Grey House, CoSM's fully renovated Visionary Victorian.
Accommodations for this event must be booked directly through Guest Services. Accommodations may only be booked once event tickets have been purchased. Please call 845-297-2323 ext. 104 or email us at [email protected]
To plan a future stay, please view our Booking Calendar.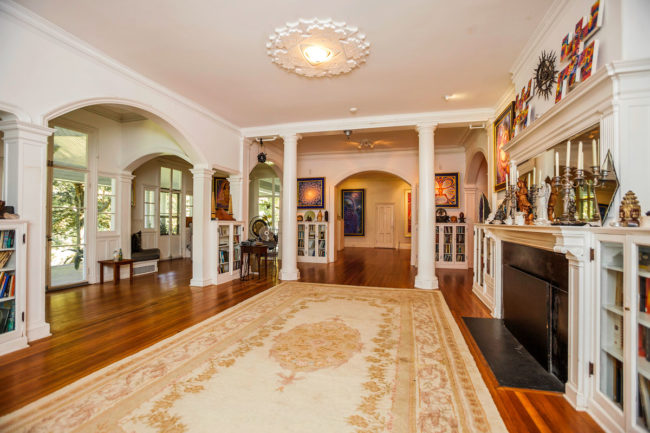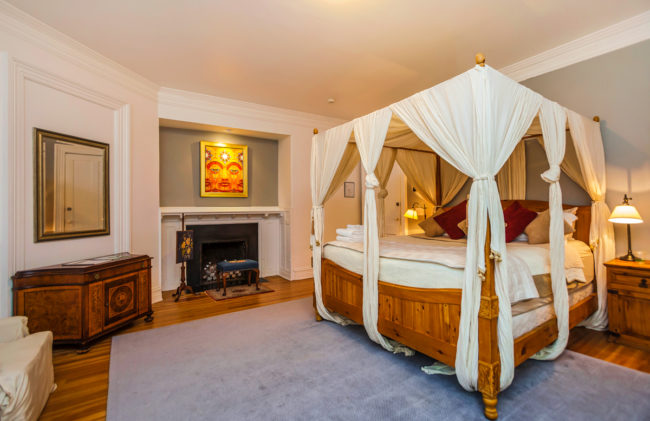 The artwork of Alex Grey & Allyson Grey plus many other visionary artists are on display in the guest house.
Staying onsite is highly recommended, offering a highly immersive experience & convenience during the Intensive.  If commuting is necessary, there is a commuter's fee that covers meals and the use of all CoSM facilities.
Day 1. Friday –
4 pm: Arrival & Registration
7- 9:30 pm: First class session
Day 2, Saturday – Day 7, Thursday
10 am – 11:30 pm: Class sessions.
Day 8, Friday
10 am: Closing presentation
1 pm: Lunch
6 pm: CoSM closes
CoSM, Chapel of Sacred Mirrors, 46 Deer Hill Road, Wappinger, NY 12590.