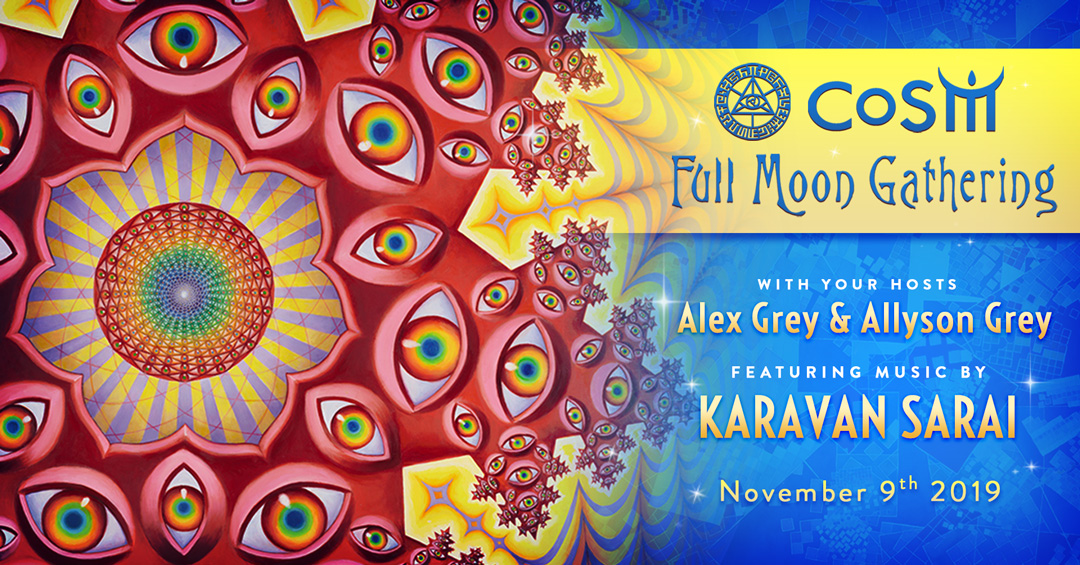 2019 November Full Moon Gathering
Full Moon Gathering: November 2019
3:00 pm – 6:00pm – Empathy & the Art of Listening with David Sauvage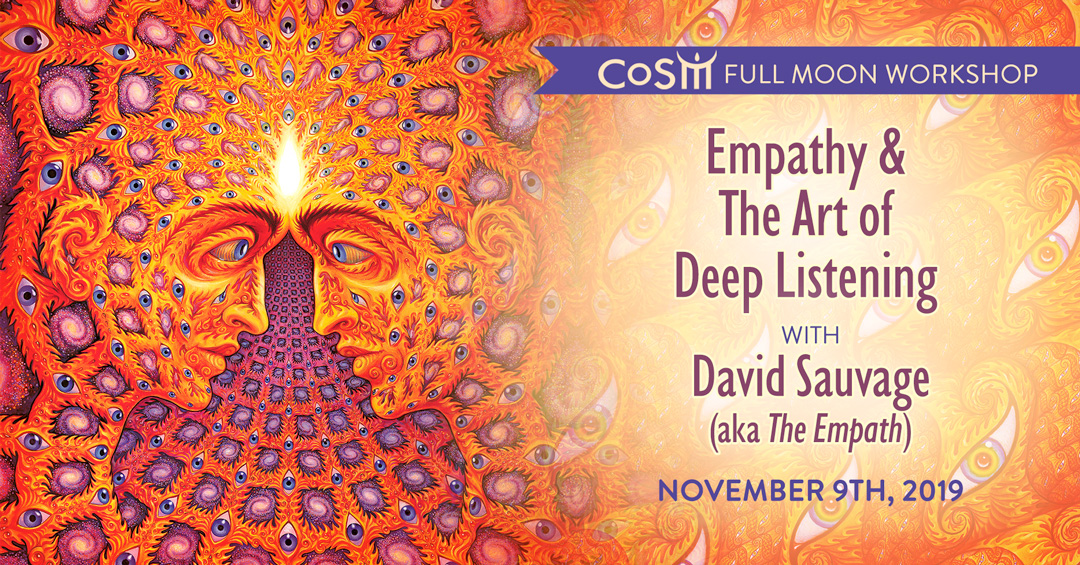 7:00 pm - Doors Open
7:30 pm - Full Moon Ceremony
9:00 pm - End of Ceremony
9:30 pm - Music, Live Painting, Tarot Readings, Tea Lounge, Supportraits & more.
12:00 am - CoSM Closes
With Your Hosts:
Alex Grey & Allyson Grey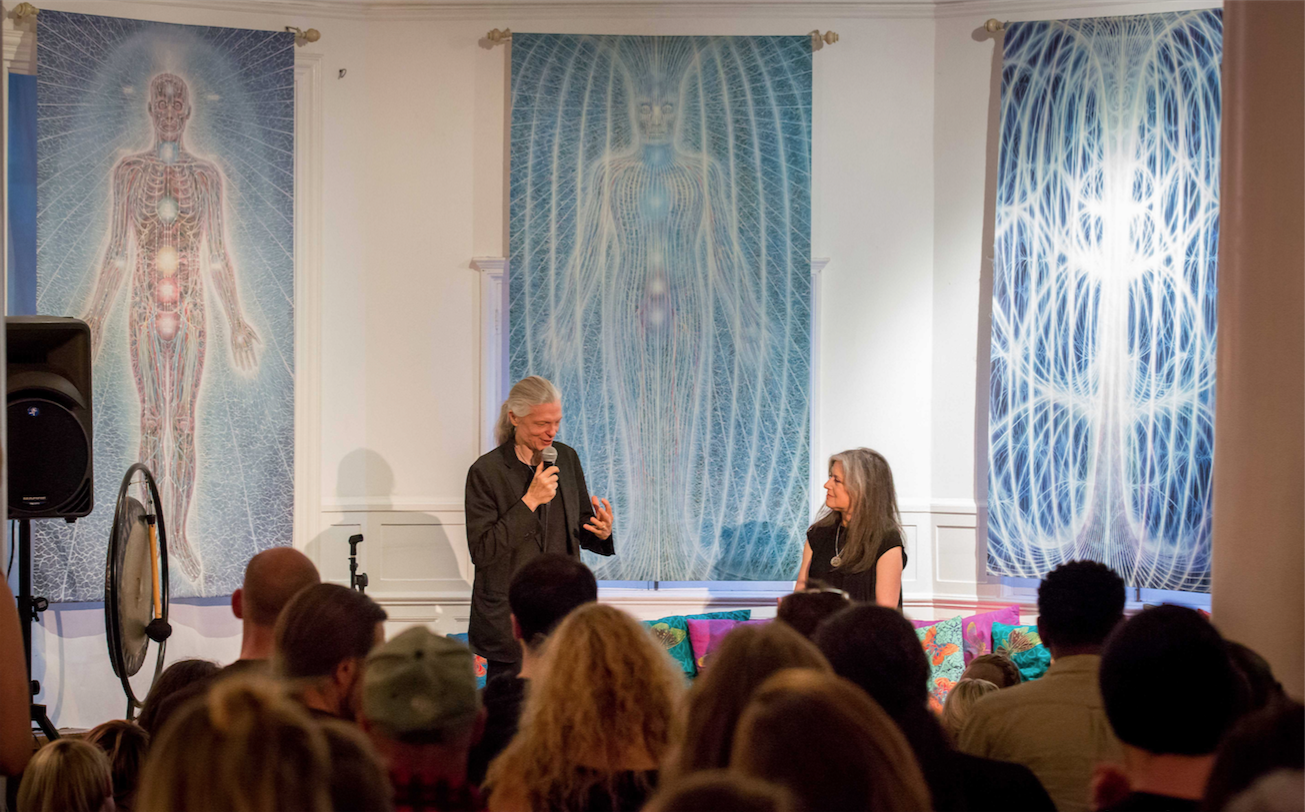 At the Chapel of Sacred Mirrors, Alex and Allyson Grey invite you to celebrate the Full Moon with an evening of wisdom and prayer from all faiths. In this inter-denominational ceremony, we embrace the richness of our diverse cultures in music, poetry and shared community.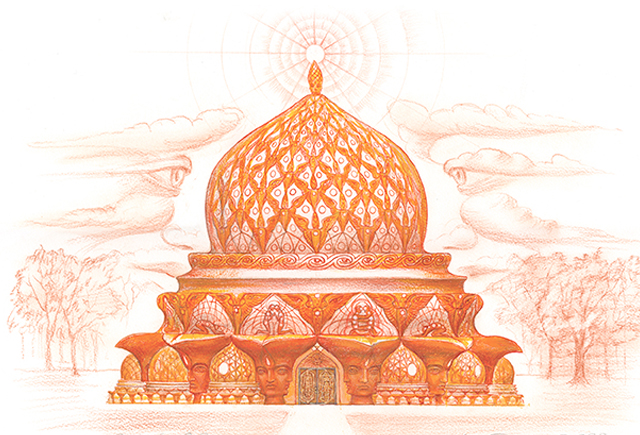 Come with an open mind and heart…expect lively dialogue and interactive experiences through art, music, meditation, prayer and rhythm. All are welcome.
One portrait by Alex Grey each Full Moon to fund Entheon. A Supportrait is a personal portrait of a community member or a couple attending the CoSM Full Moon Ceremony. Once each month, Alex commits an hour or more at the Full Moon, creating a portrait from life.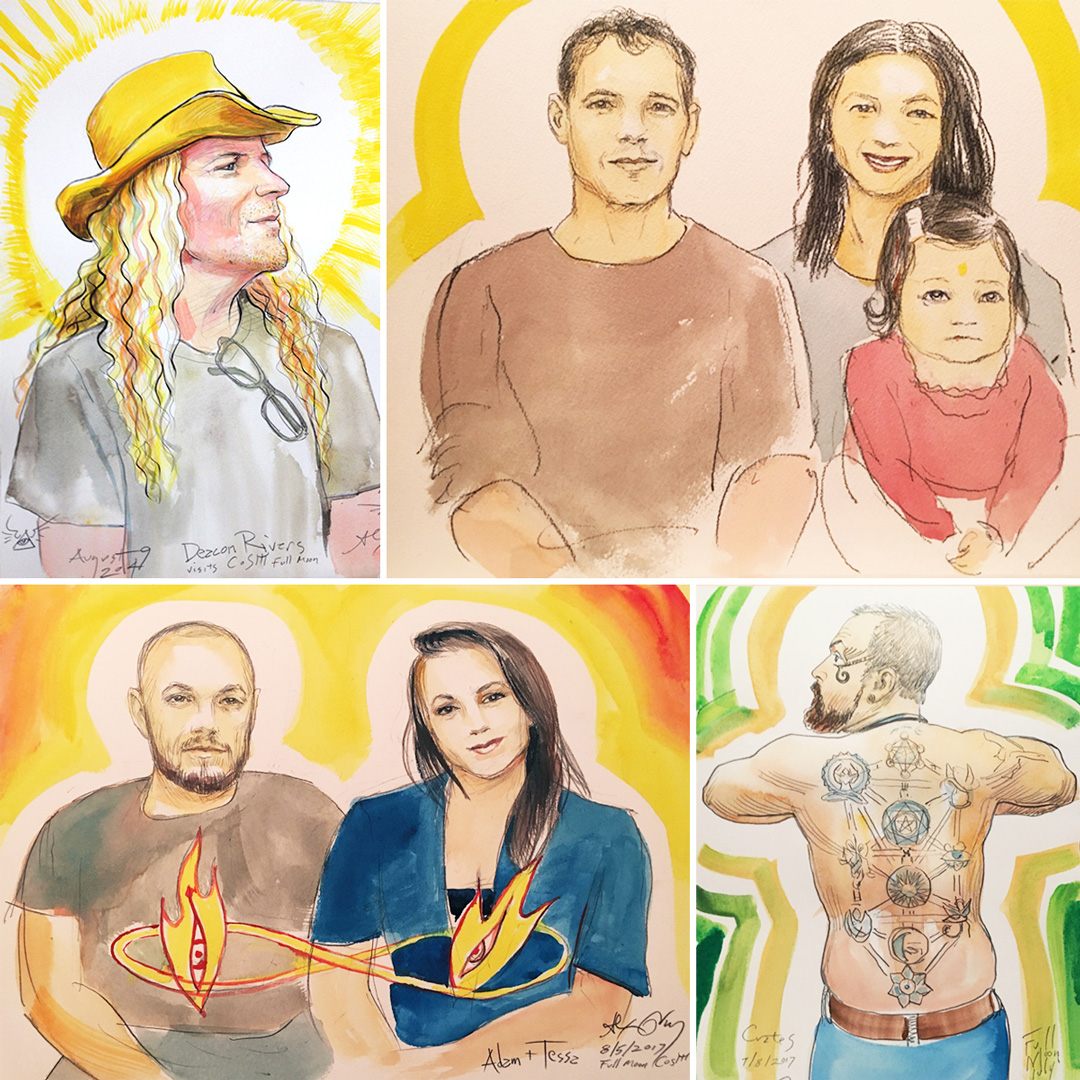 Reserve a Supportrait and make a donation to CoSM. 100% of this offering funds the building of Entheon, the Sanctuary of Visionary Art, now in construction at CoSM, Chapel of Sacred Mirrors. Help build a temple, a sacred legacy for the future, and receive and heirloom by one of the best-loved living artists today. Single: $850 | Couples: $1,250 To reserve your Supportrait, call Jerika at the CoSM Shop: 845-297-2323 x104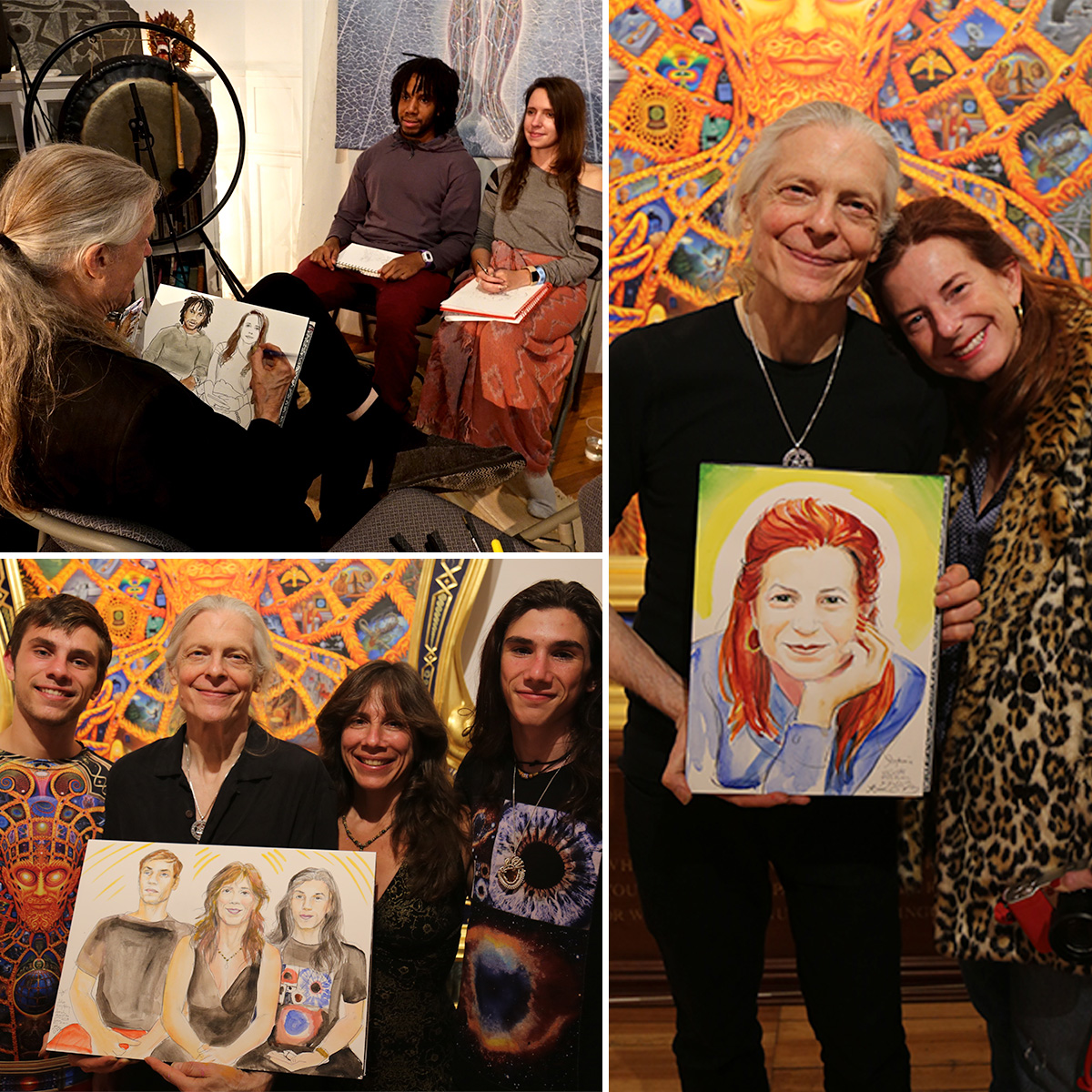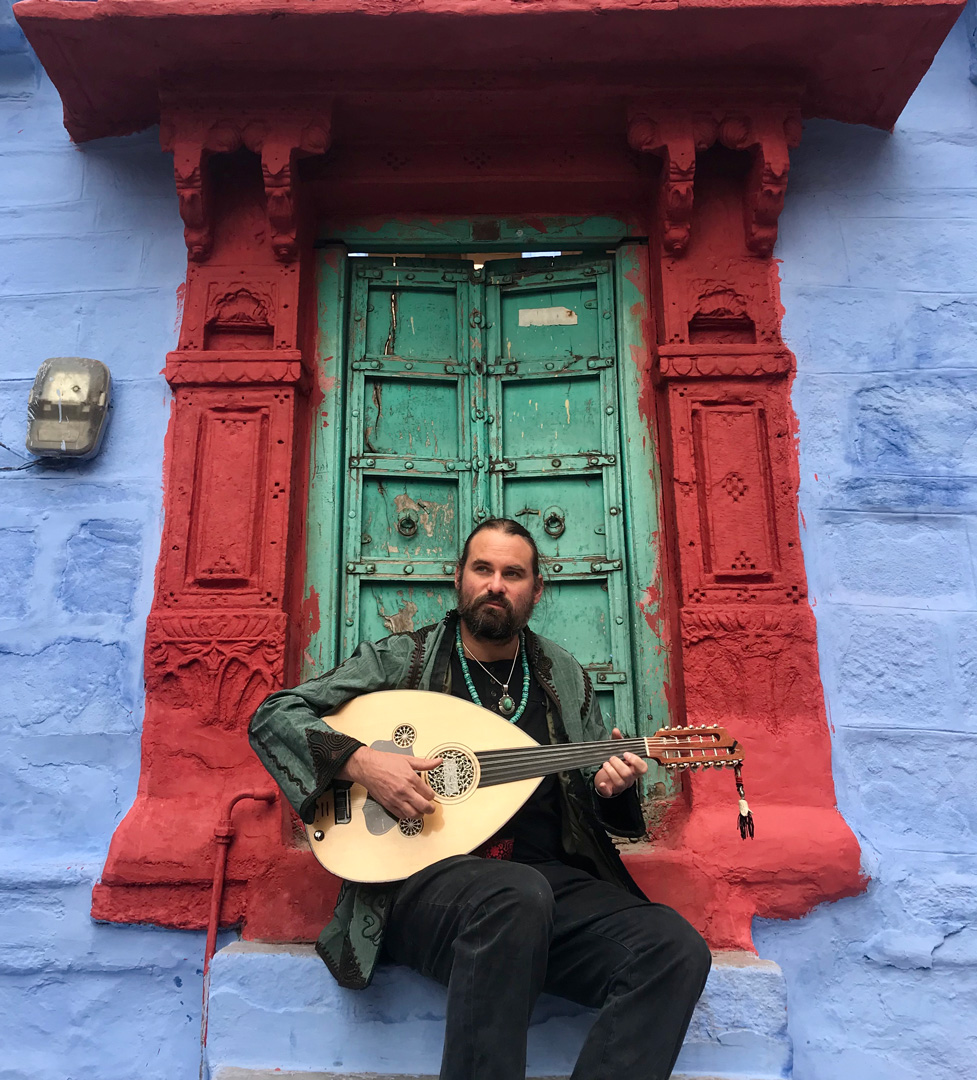 Silk Road Electronica: Middle Eastern to Indian melodies meets lush electronics with mesmerizing dance.
   A modern-ancient bridge joining global melodies from the Silk Road with its own distinct compositions. Its soundscapes travel from Arabia to India and the Balkans to Persia, rendering the electronics of now with ancient artistry. Listen and you'll hear the echoes of old world footsteps in the music and behold them in the dancing. Karavan Sarai forges ahead where tracks end.
Karavan Sarai's soundscape is a global tapestry, embodying the magic of old world music and seamlessly linking its musical impulses with the heart of ancient rhythms. Karavan Sarai fully embodies tradition in its improvisations and innovations. The debut album, Woven Landscapes (2015), reached number six on the World Music Charts, while the follow-up, Painted Sands (2018), peaked at number four with over 10 weeks on the charts.
Performing at large festivals from Spirit of Tengri in Kazakhstan, Bali Spirit Fest in Indonesia and Lighting in a Bottle (LIB) in California to cultural art centers such as Makan, Cairo Jazz Club in Cairo, Egypt and  CoSM (Alex Grey) in New York plus healing art retreats such as The Sanctuary in Thailand; Karavan Sarai makes for a riveting performance that engages audiences of any size.  This evocative visual and sonic journey carries listeners to a nighttime courtyard of a virtual Silk Road palace, the Karavan Sarai that gave the project its name.
Composer, multi-instrumentalist, and vocalist Narayan Sijan lived on the Silk Road from 1994-2006, learning and performing music with mystics, masters, and locals. He creates musical storytelling from original compositions and traditional melodies. Karavan Sarai's electronic music is created by two-time Grammy nominee producer and programmer Carmen Rizzo, whose credits range from A.R. Rahman to co-founding the world/electronic act Niyaz.
Live Dance Performance by Kaeshi Chai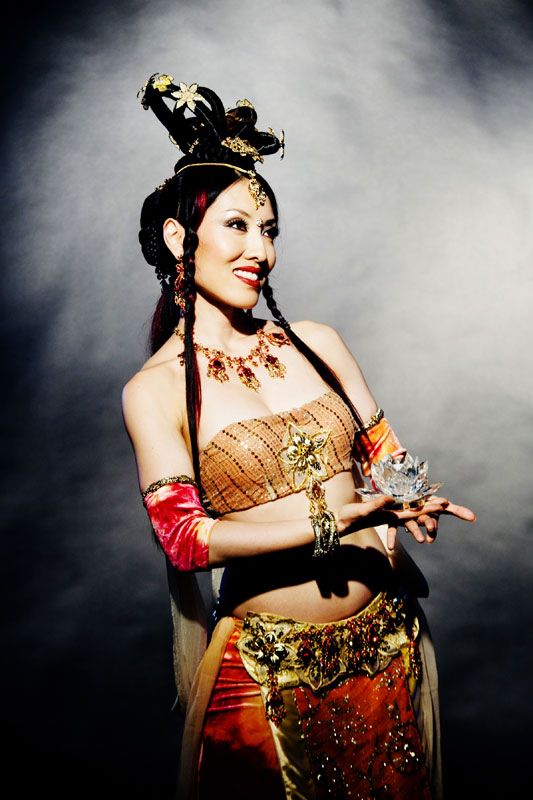 KAESHI CHAI is a NYC-based performer, theatrical director, teacher trainer, and award winning designer. She co-founded the professional dance company and school, Bellyqueen, and PURE (Public Urban Ritual Experiment), a global community focused on healing and social change through dance and music. Kaeshi has extensive training in contemporary dance, physical theatre and Silk Road dances spanning the Middle East to China. She has taught or performed in 47 states and 38 countries.
Current projects include Ocean Stories, a performance integrating art and science to create more environmental awareness, and Creative Labs in which participants conceptualize, choreograph and mount full-length theatrical dance shows in 3-4 days. From 2009-2016 she directed, co-choreographed, and toured the theatrical dance show Journey Along the Silk Road throughout the US, Canada, Taiwan, Japan, Thailand, Australia and Italy.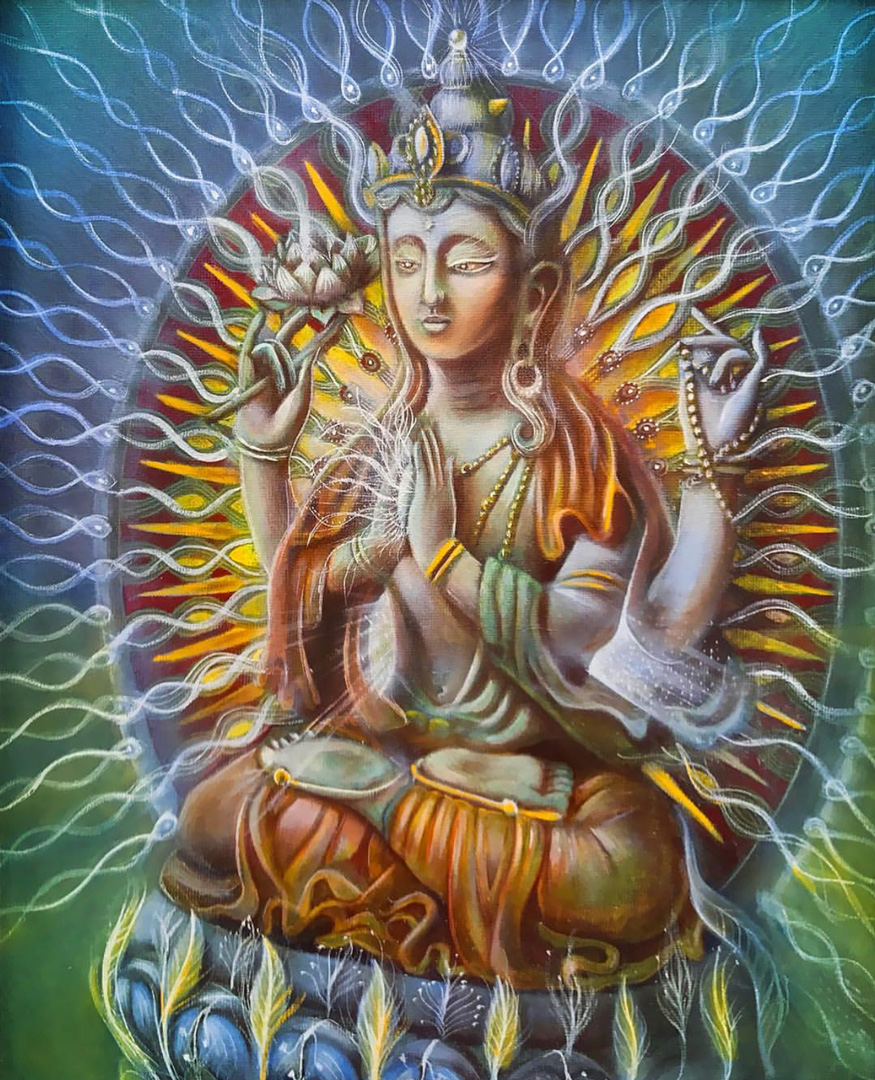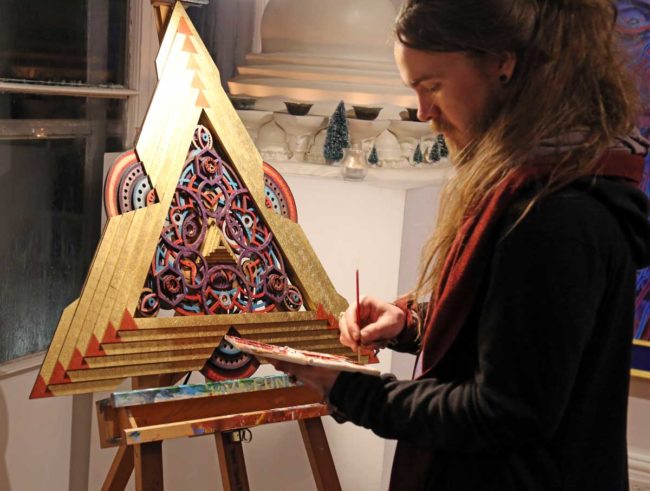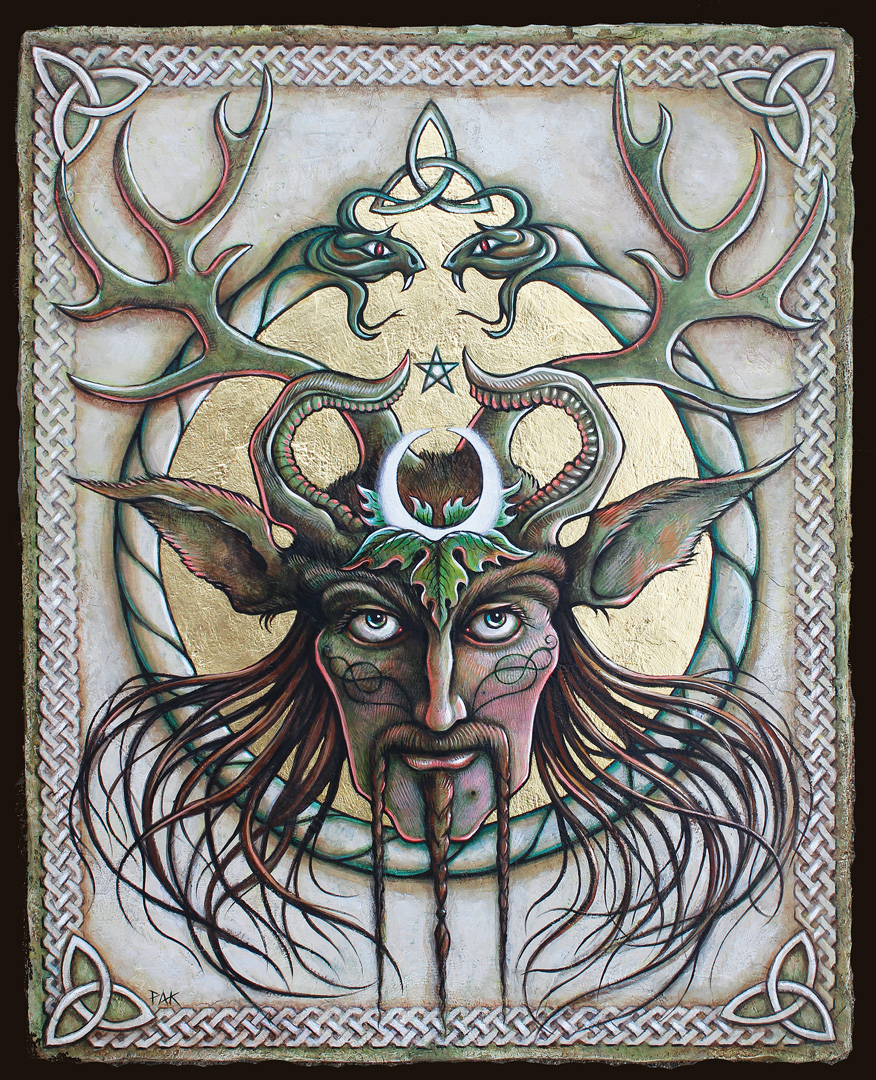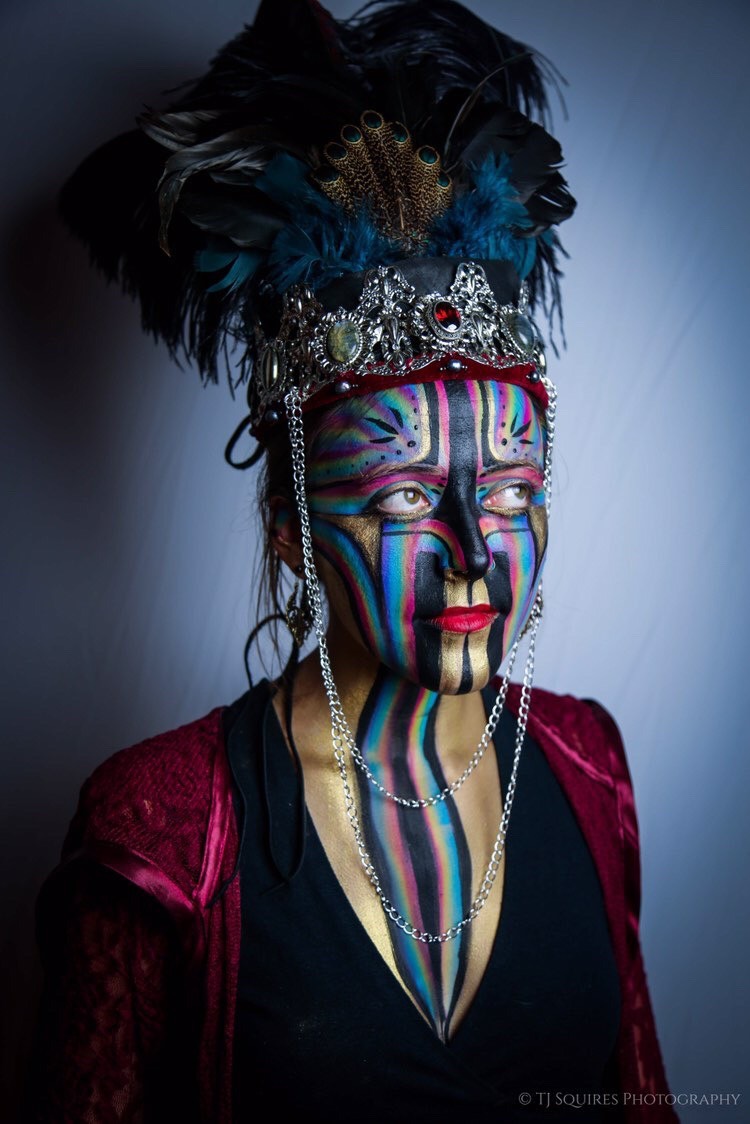 Stevie Medina of Starry Alignment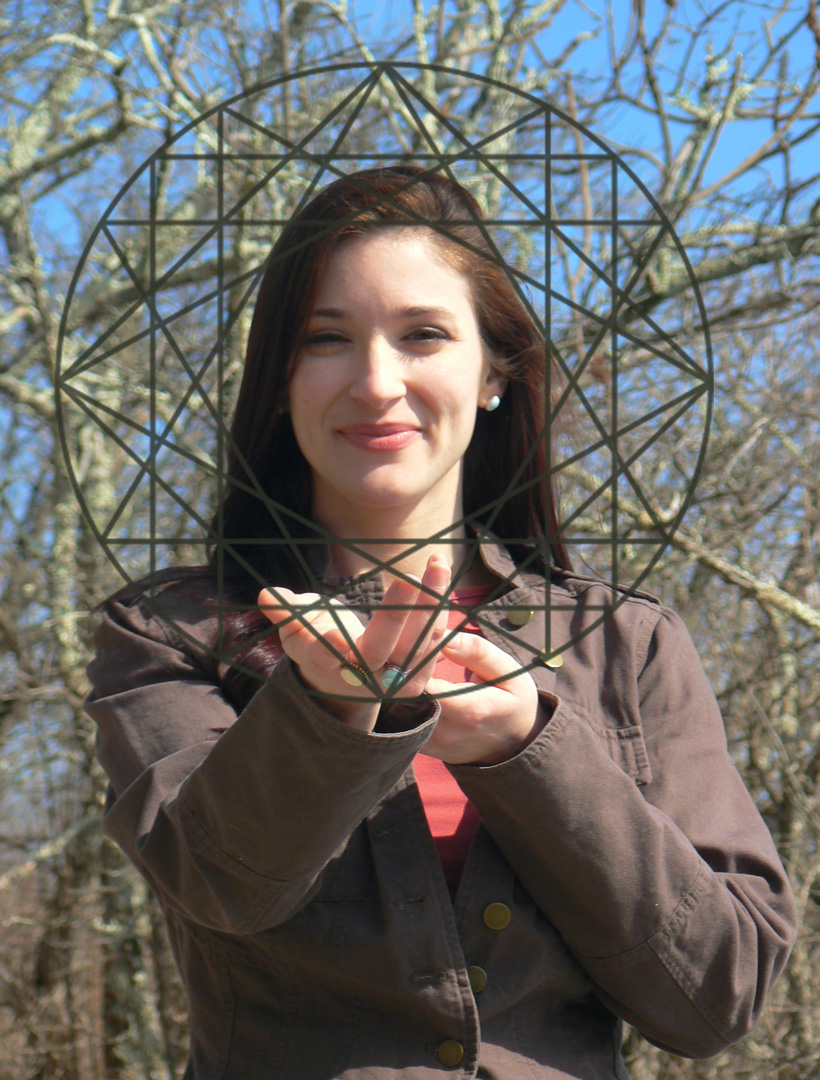 5 Appointments will be available for the evening. Offerings include:
Full Moon Blessing
: Learn how the Full Moon is affecting You personally according to Your birth chart: $55
Rune Henna Tattoos
: Connect with the Runes as an Oracle and then receive the symbol You chose tattooed with organic henna: $14
* Prices listed are the price for Early Birds
* Book your reading via the links and pay upon arrival at the CoSM bookstore
Visionary Permaculture Design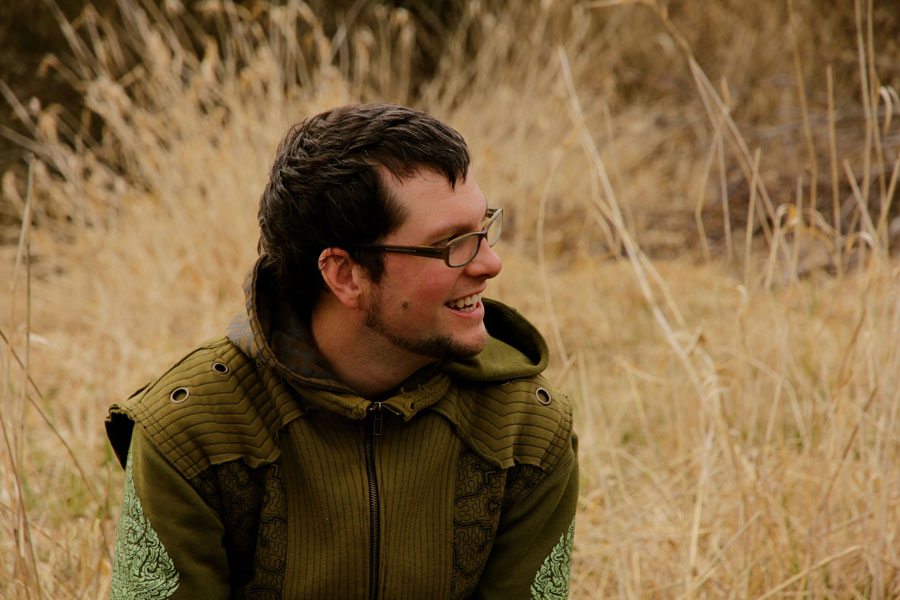 Delvin Solkinson will use nature's operating system to give advice, mentorship, consulting on a garden, home, project or business. His 15 years of graduate work in permaculture education includes a masters degree with Bill Mollison, two Diplomas and over 20 advanced courses with pioneers of permaculture across the world. He is an accredited teacher through the Permaculture Institute (USA), Permaculture Association (UK) and Permaculture Research Institute (AU). Find out more about workshops and the certification program at CoSM www.visionarypermaculture.com
with Eileen 'Rosie' Rose & Dr. Mike Garger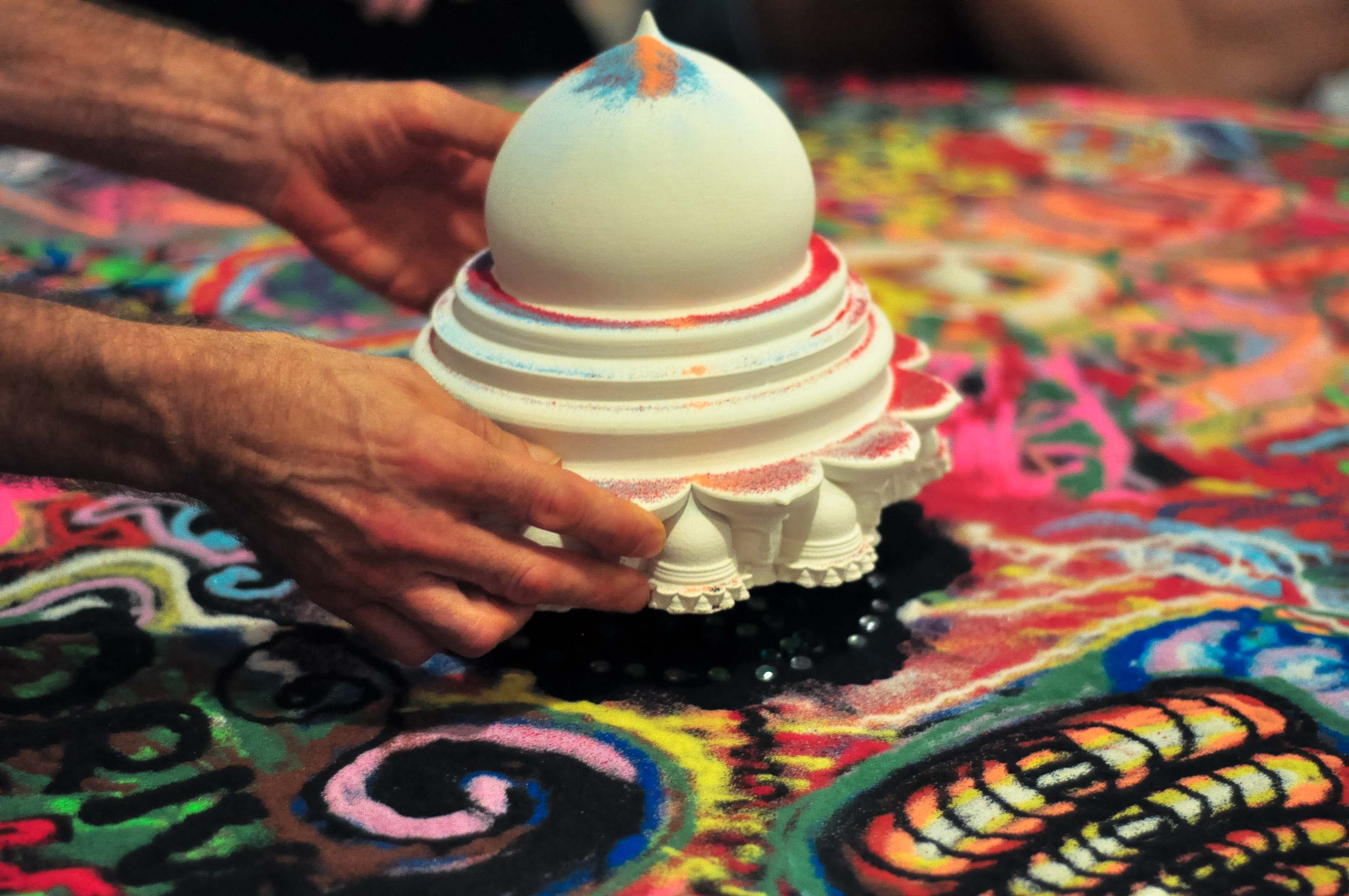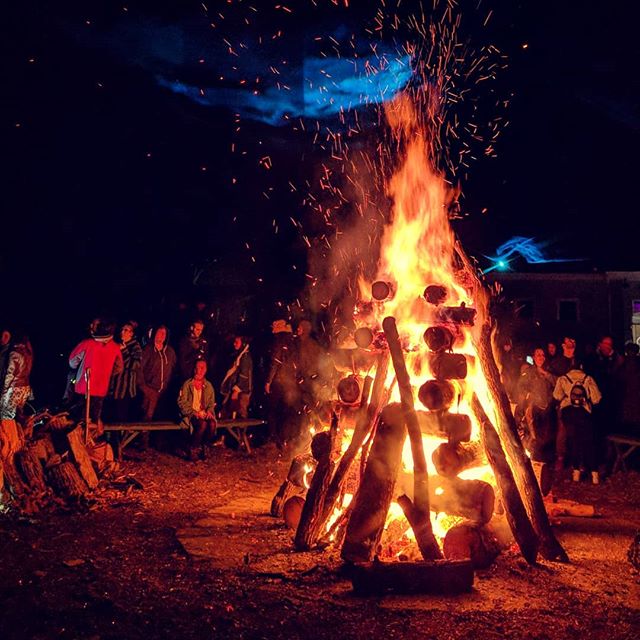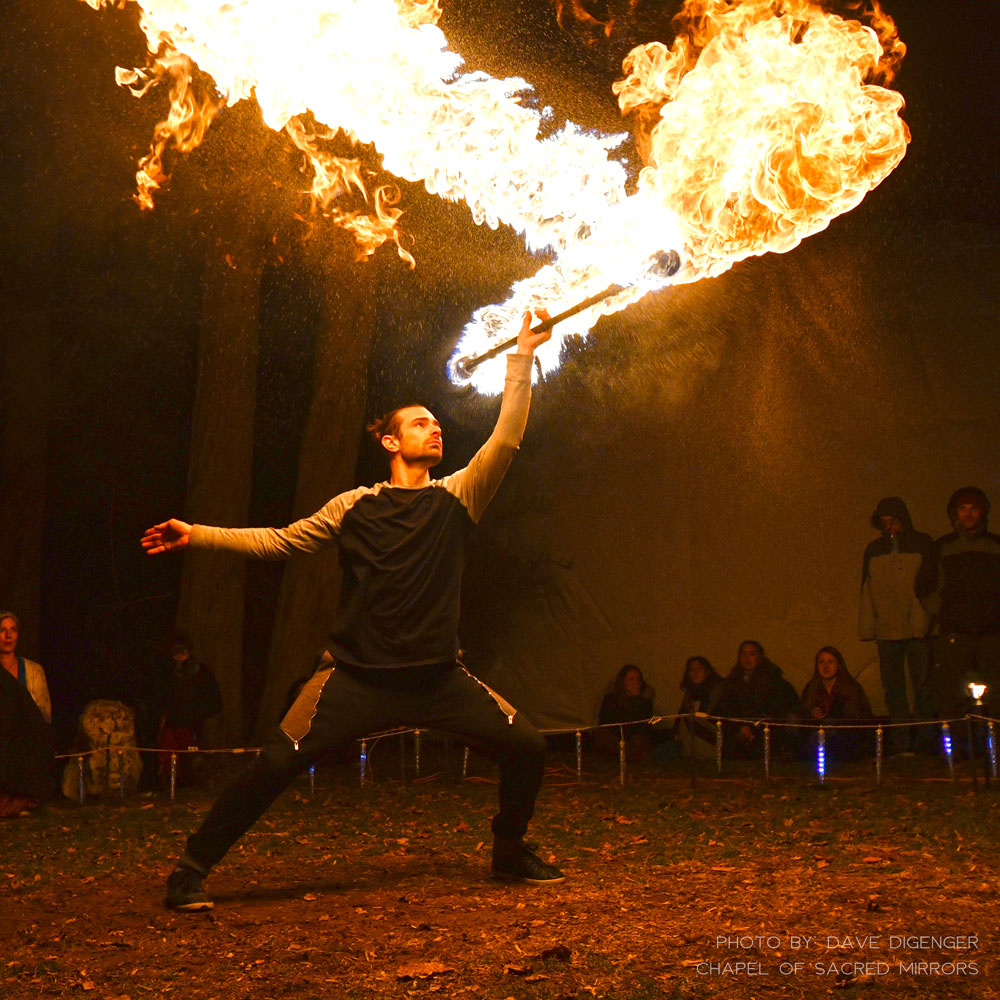 This is a family-friendly, drug and alcohol-free event.
No camping or pets.
All visitors must leave the grounds before 1am.
Tickets are a non-refundable donation to the Chapel of Sacred Mirrors.
10:00 am – Yoga with Shipra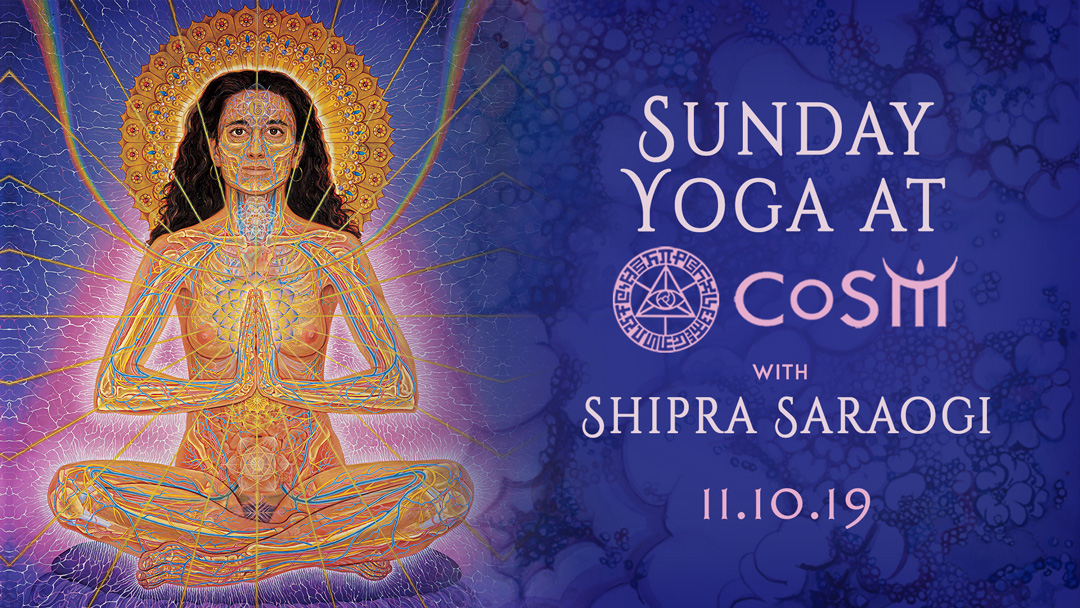 1:00 pm – Art Church: Self & Godself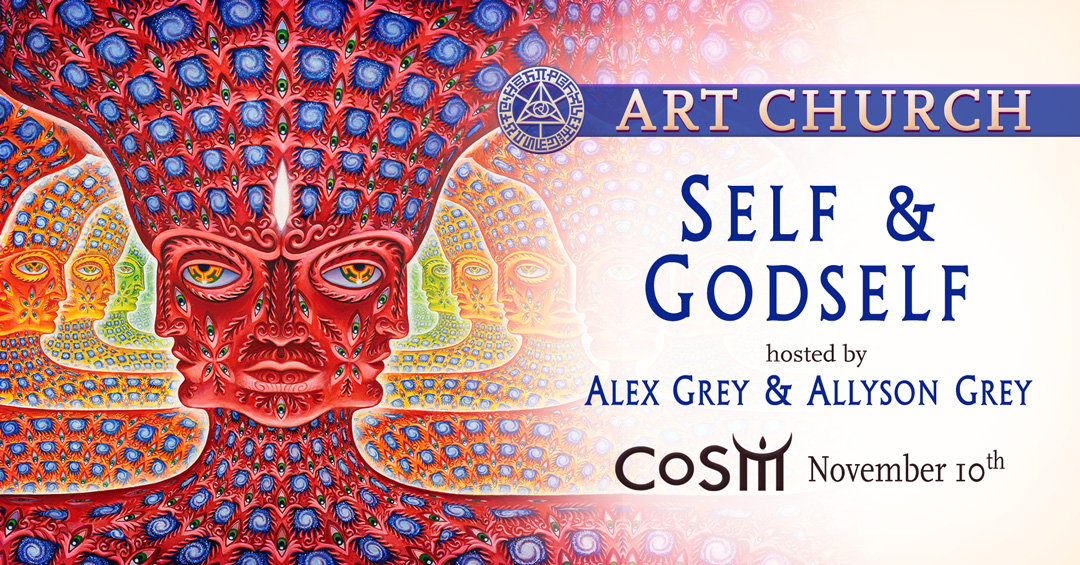 Rooms are available for rent in the Grey House, CoSM's fully renovated Visionary Victorian guest house.
Accommodations for this event must be booked directly through Hospitality. Accommodations may only be booked once event tickets have been purchased. Please call 845-297-2323 ext. 104 or email us at [email protected]
To plan a future stay, please view our Booking Calendar.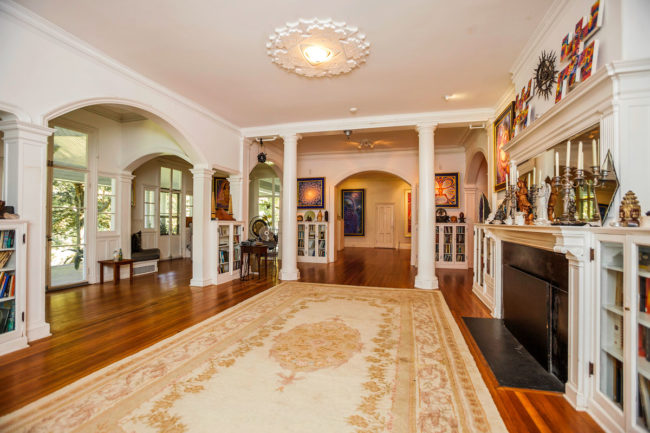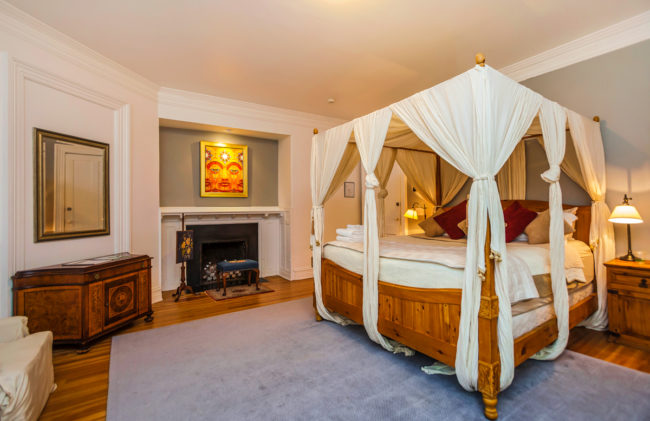 The artwork of Alex Grey & Allyson Grey plus many other visionary artists are on display in the guest house.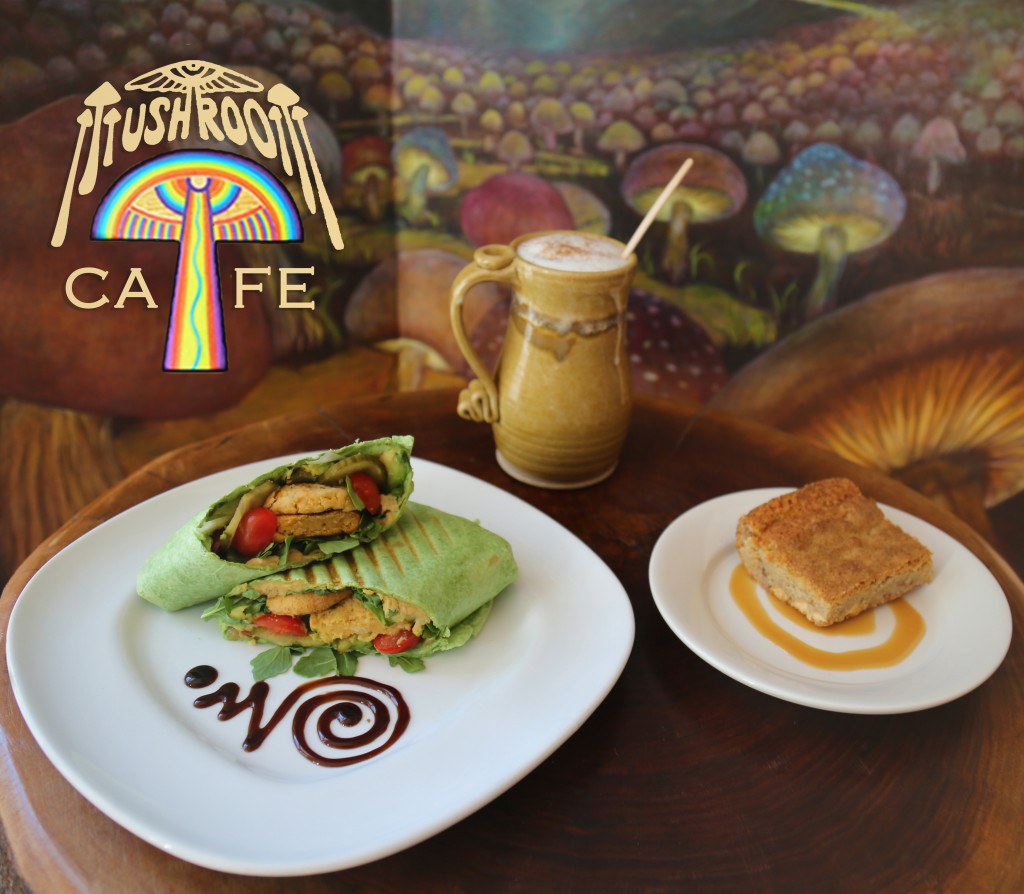 CoSM, Chapel of Sacred Mirrors, 46 Deer Hill Road, Wappinger, NY 12590.