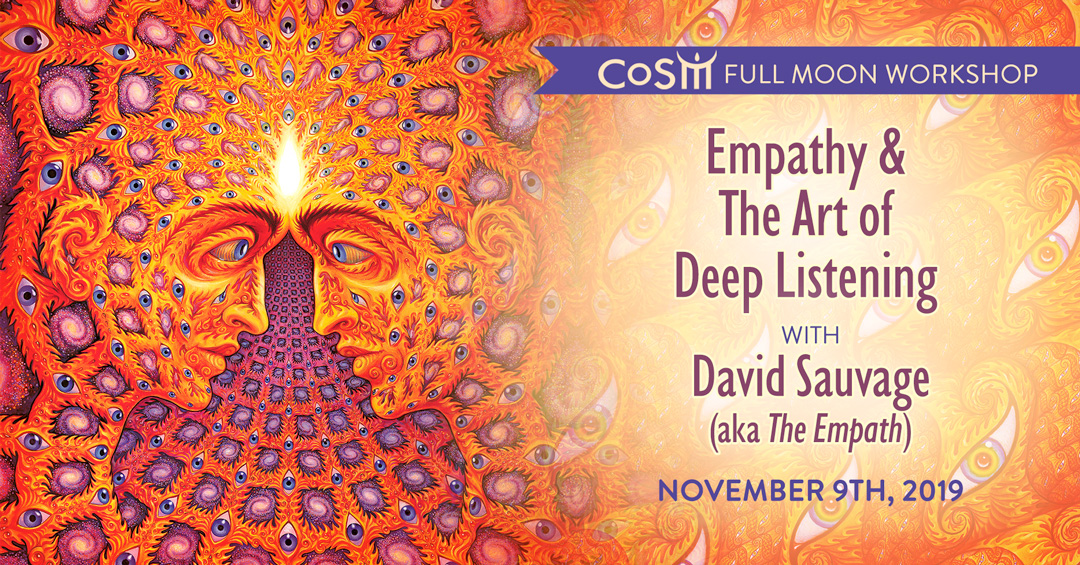 2019 November Full Moon Workshop : Empathy & the Art of Deep Listening with David Sauvage
Full Moon Workshop: Empathy & the Art of Deep Listening
with David Sauvage
12 pm:
CoSM Open to the Public (Gallery, Grounds, Shop, Cafe open)
**Event Day Gallery Hours: 12 pm – 3 pm
3 pm:
Empathy & the Art of Deep Listening with David Sauvage
6 pm:
Dinner
7:30 pm:
November Full Moon Ceremony
9:30 pm:
Full Moon Celebration
12 am:
CoSM Closed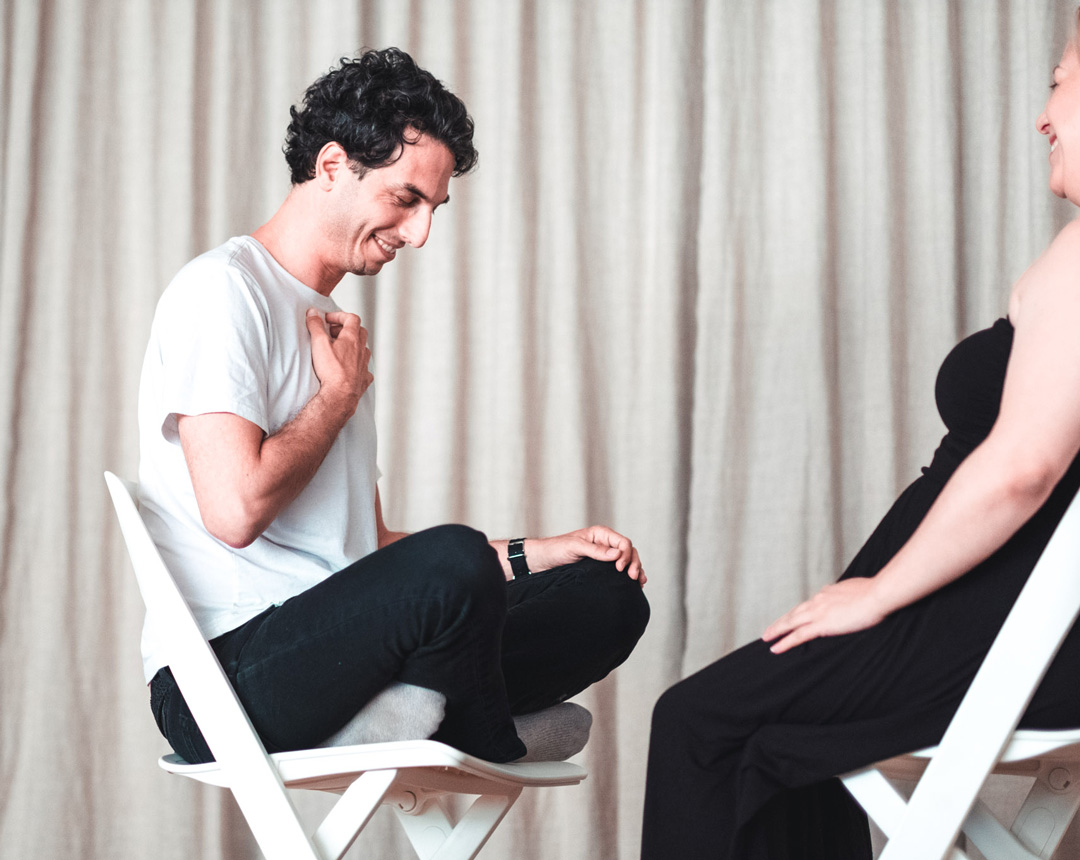 This is workshop to develop your ability to connect with your empathic abilities & truly understand what another person is going through. In the process, you will learn to better understand yourself.
Through a series of exercises, David will demonstrate :
How to develop your empathic abilities.
The basic tricks for shielding yourself and protecting yourself from others' energies.
What to do when there's no easy way to disentangle yourself from another.
How to make it safe for a person to share their feelings.
How to listen to another without negating their experience at all.
How to listen beneath what the other person is saying, to understand the experience they might not be able to express.
And how to use the full range of your listening tools, including intuition and even your latent psychic abilities, to understand another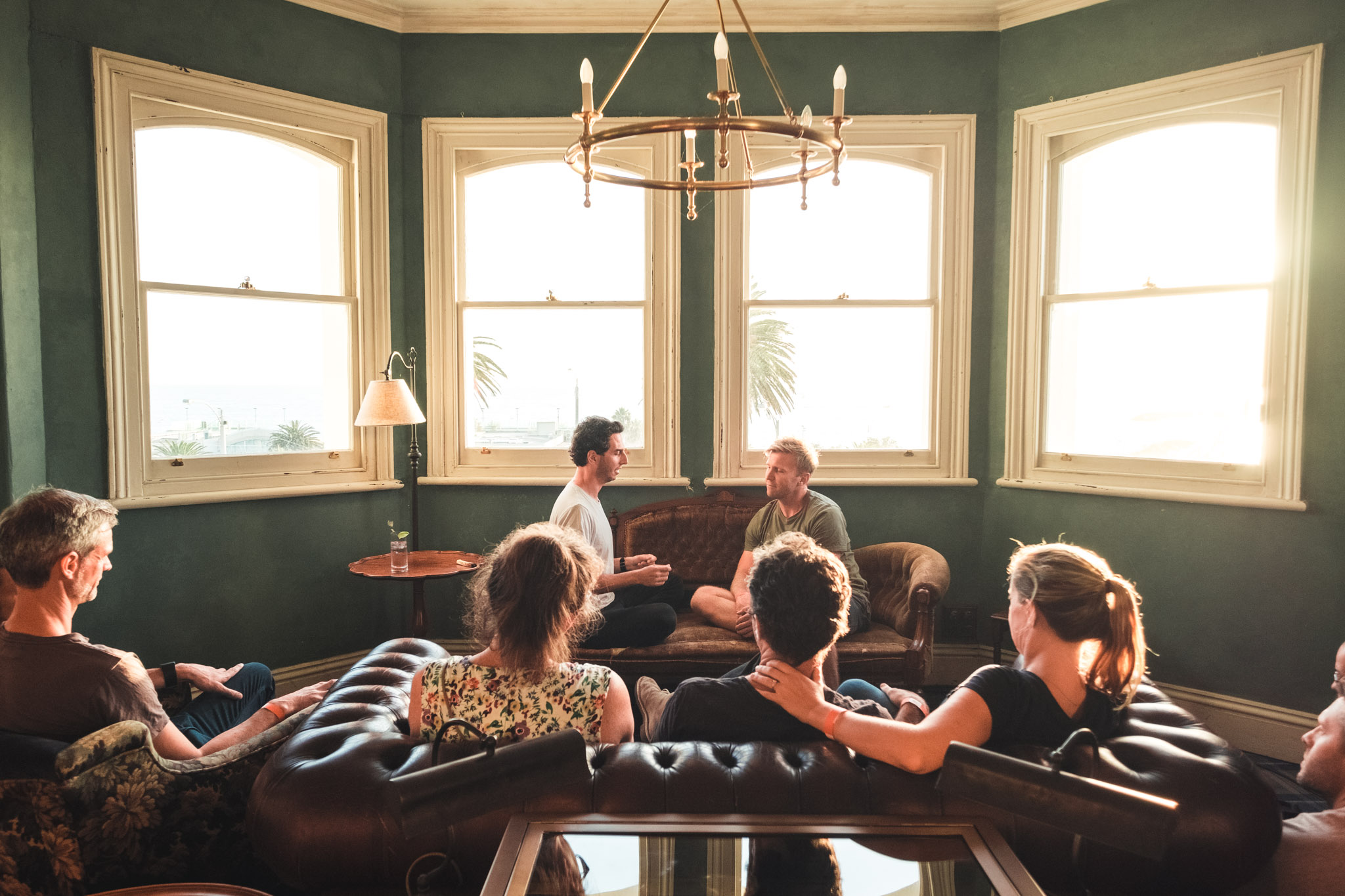 There will be practice, and it will be fun. We won't be aiming for perfection in the workshop; we'll be aiming to learn. You'll also have the experience of watching David actually demonstrate empathy.
If you're already a good listener, come and hone your gifts. If you're not there yet, come and learn in a space utterly free of judgment.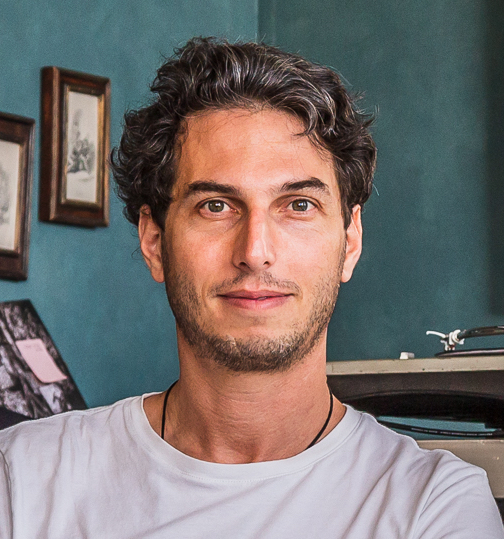 David Sauvage is becoming known as the "empath of empaths." He has the ability to feel what is happening within you and give you insight about how to process what you're going through. David has also turned empathy into performance art, doing readings in front of audiences at festivals and art galleries. The Guardian and Vice featured him as a master of his unique craft. He teaches fellow empaths how to thrive in online classes. And he helps investors to align their capital and their hearts. He lives in New York.
Rooms are available for rent in the Grey House, CoSM's fully renovated Visionary Victorian guest house.
Accommodations for this event must be booked directly through Hospitality. Accommodations may only be booked once event tickets have been purchased. Please call 845-297-2323 ext. 104 or email us at [email protected]
To plan a future stay, please view our Booking Calendar.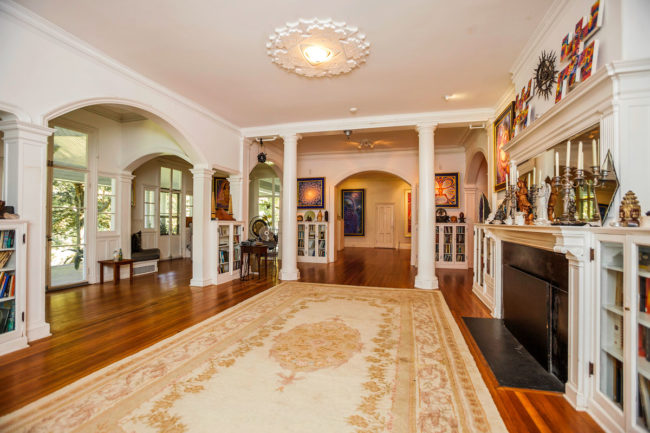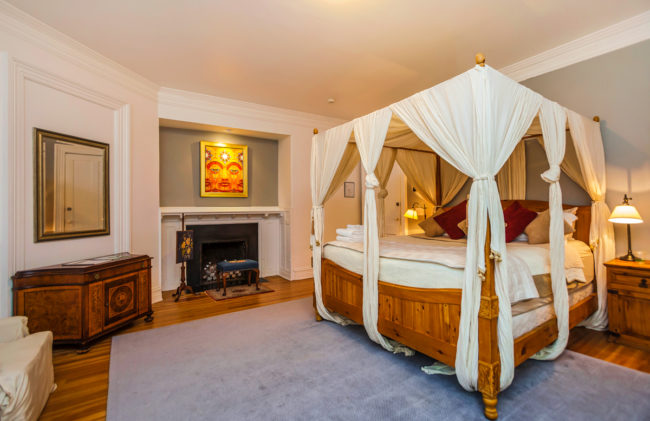 The artwork of Alex Grey & Allyson Grey plus many other visionary artists are on display in the guest house.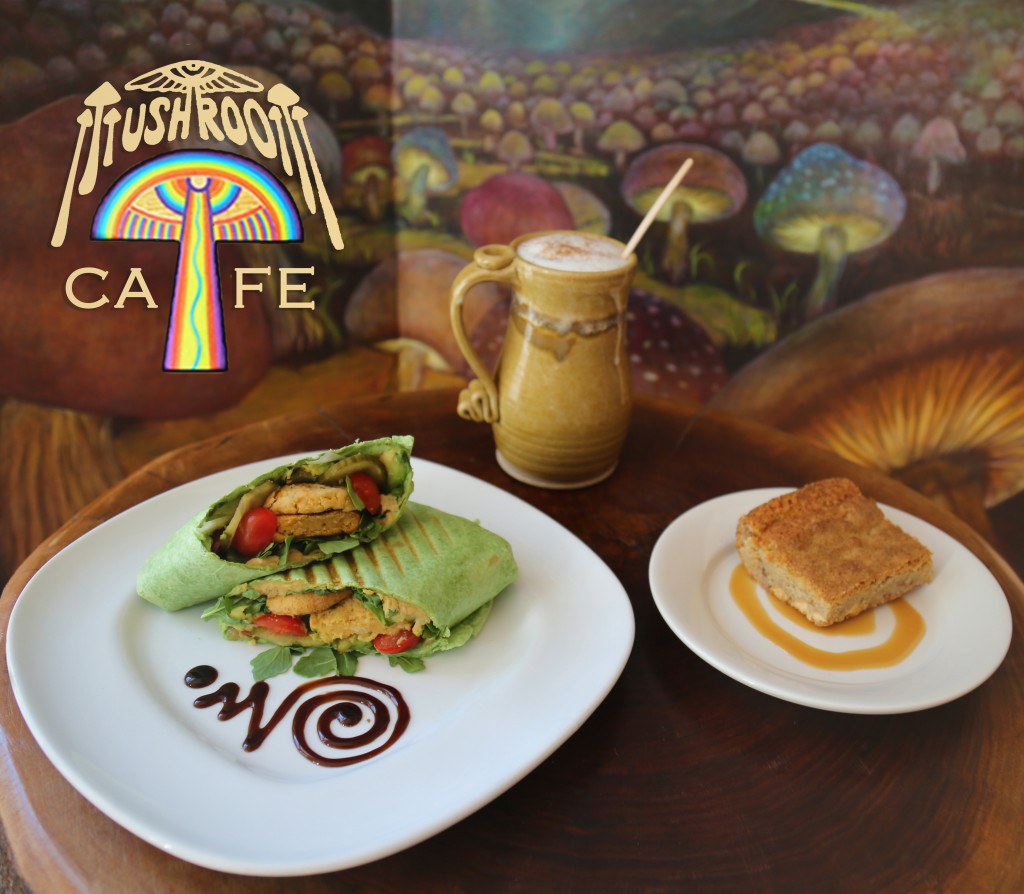 CoSM, Chapel of Sacred Mirrors, 46 Deer Hill Road, Wappinger, NY 12590.