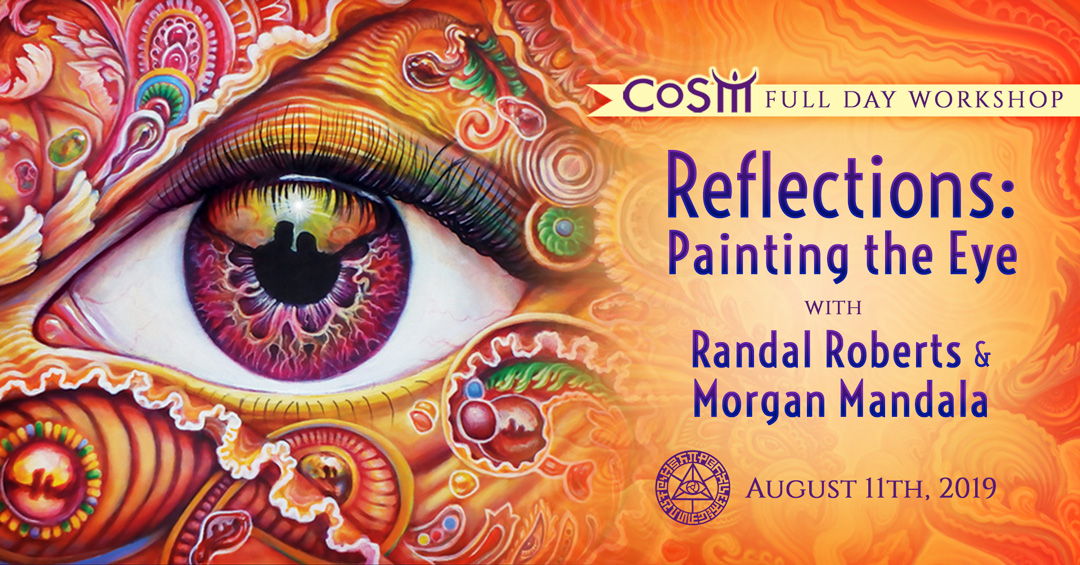 2019 Painting the Eye with Randal Roberts & Morgan Mandala
Reflections – Painting the Eye
with Randal Roberts and Morgan Mandala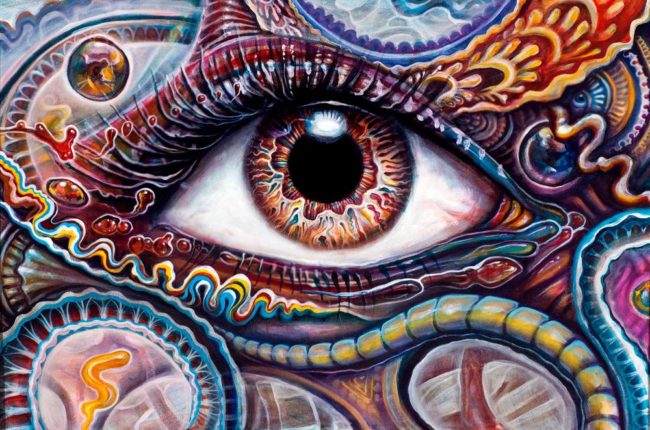 In this short workshop we will dive into a small acrylic painting with the subject of the eye. Together the class will be led through the process Randal and Morgan use to make mini paintings, and explore techniques of layering and glazing. Each participant will create one small, unique painting throughout our time together.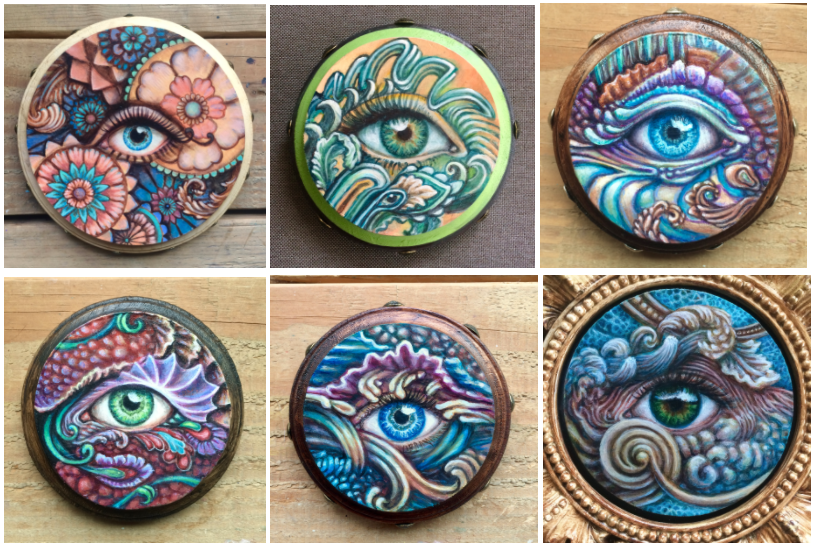 11 am -12 pm:
  Opening Talk and Painting Demo
12 pm – 1 pm:
Instruction / Walk through for eye painting
1 pm:
 Lunch
2 pm – 4:30 pm:
Painting Eyes
4:30 pm – 5 pm:
 Finishing Touches and Q & A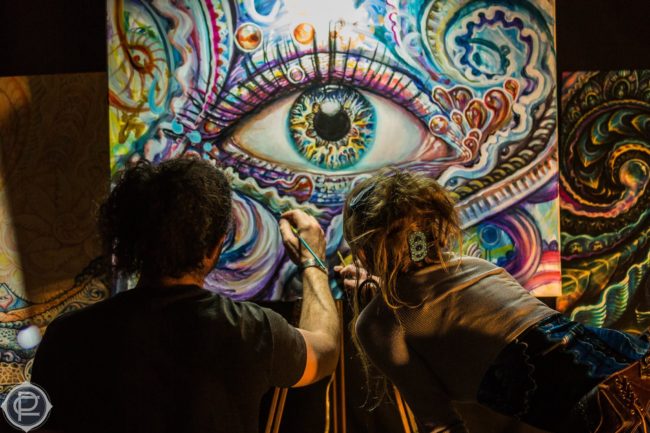 Materials to Bring
•Acrylic paints, brushes, palette, rags, etc  (various colors & sizes, to your personal taste).
• Small and medium brushes recommended. 1 (1″-2″) large flat brush for glazing.
•1 small canvas, primed wood block, or canvas board (12 inches or less!)
• Pencil or charcoal and eraser
•A reference photo of your own eye or the eye of a friend – references will be available, but participants are encouraged to bring their own.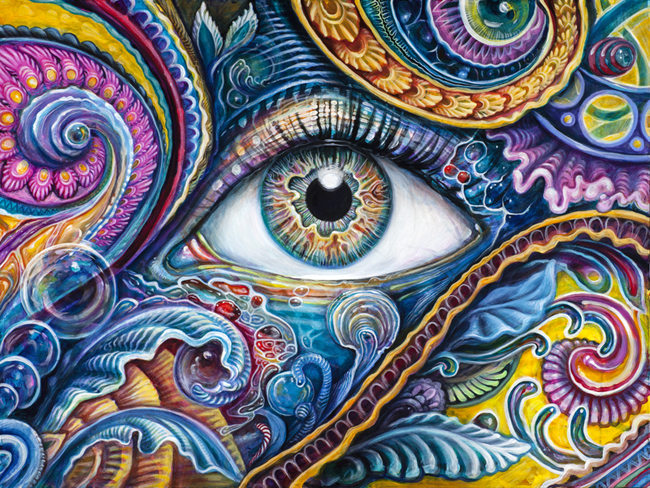 * All levels of painters welcome.
Some materials & colors will be available for shared use.
Paint with strokes of intention all weekend long: Study with Randal & Morgan August 8th – 10th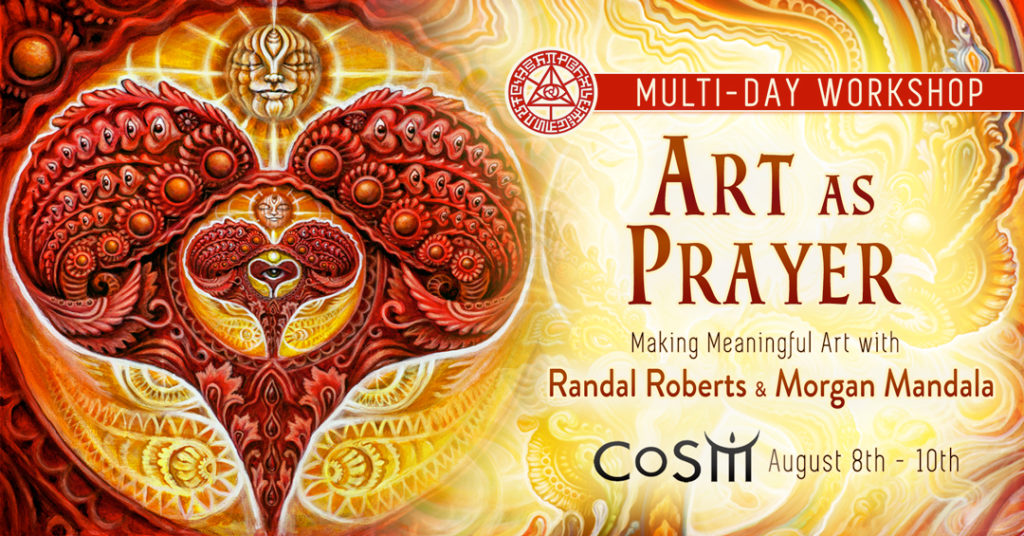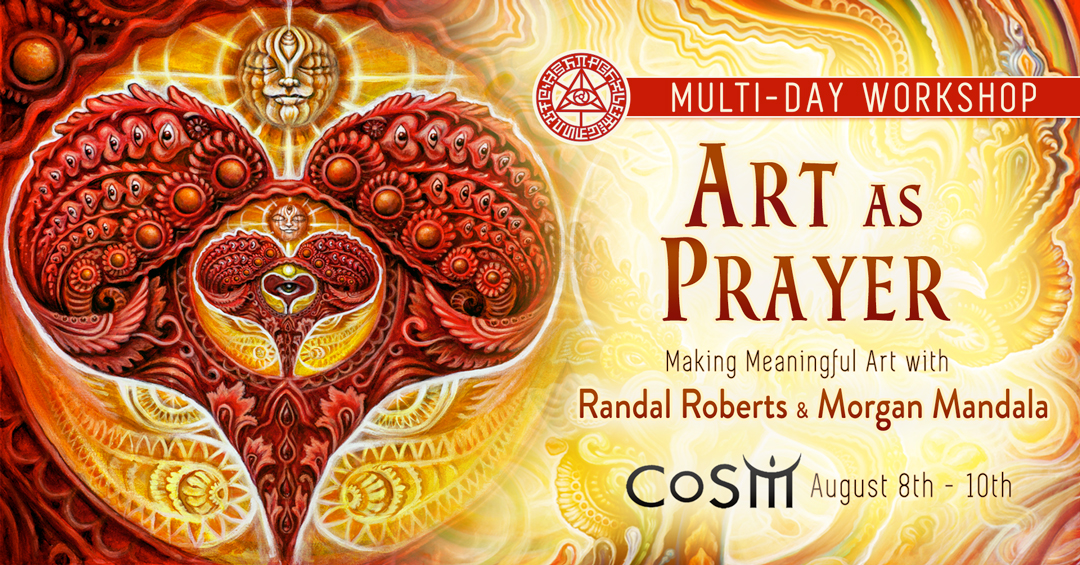 Randal Roberts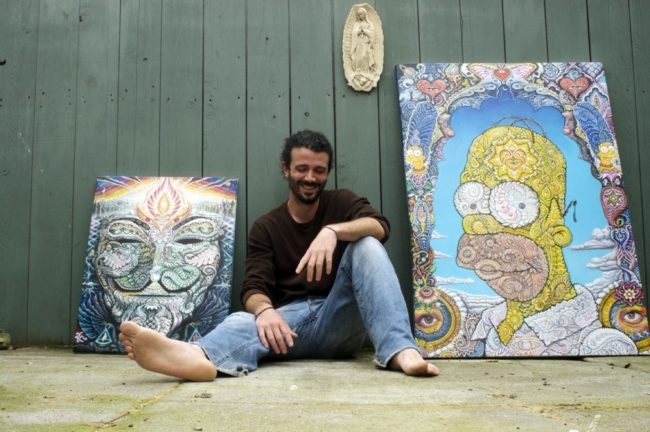 Randal Roberts is an internationally recognized self-taught painter. Having identified as an artist his whole life, at the age of 30 he was inspired to at last quit the factory job to dedicate himself to art full time after meeting Alex and Allyson Grey. After a yearlong soul-searching road trip across the U.S., Randal found a community at the Omega Institute for Holistic Studies, where he lived and worked for seven years.
During this time, he began building a body of artwork fusing various wisdom traditions, iconic symbolism, and profound personal experiences and relationships with the flow of ornamental design.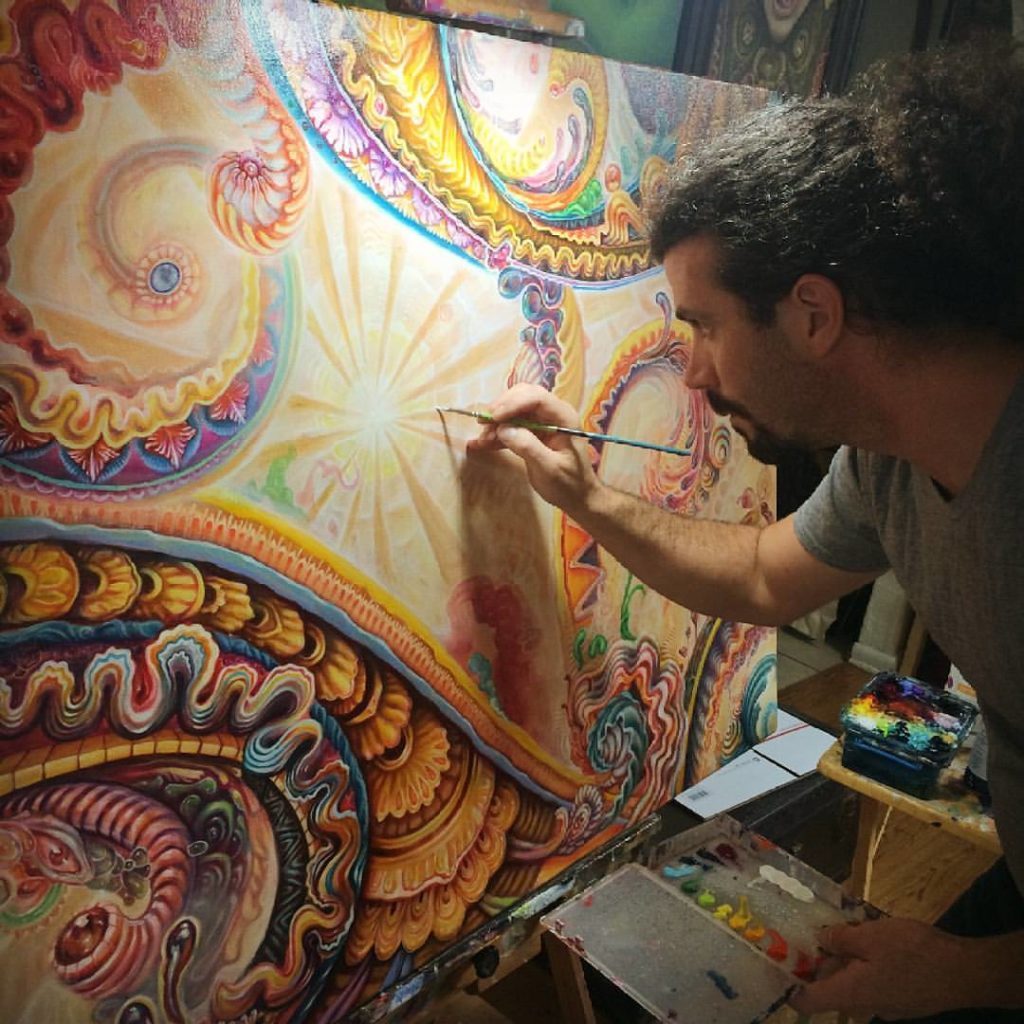 Since then, he has become a celebrated live-performance and studio painter. The organic sensibility and attention to detail in Randal's paintings reveal his intuitive direction to "emphasize what you love about each brushstroke."   He has lived in the beautiful NY Hudson Valley, the beloved San Francisco Bay, and is currently based in Boulder, CO.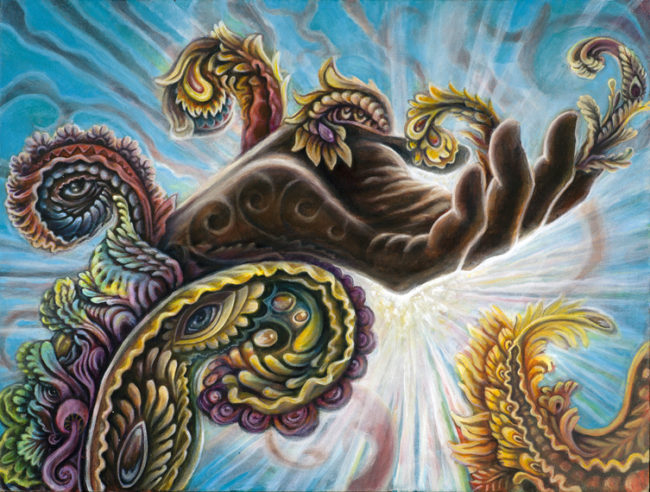 Morgan Mandala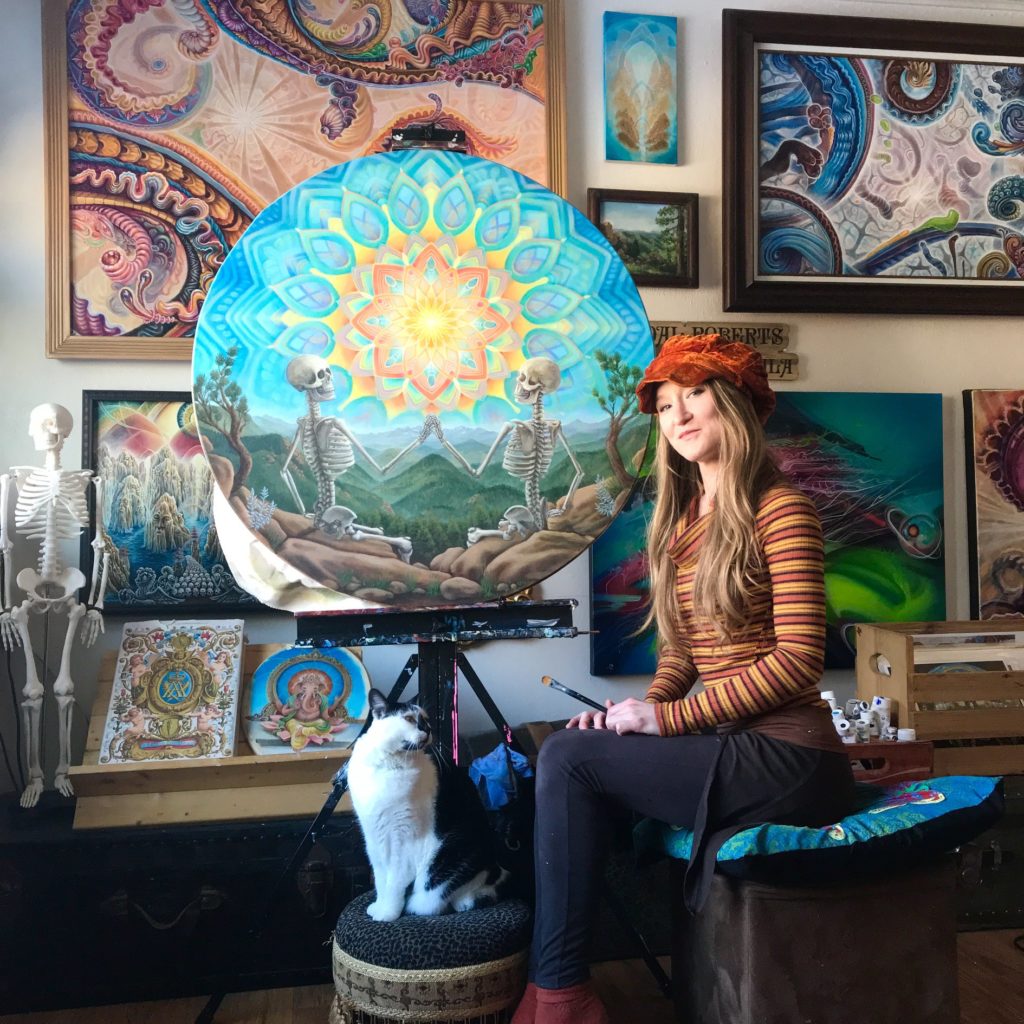 Morgan Mandala was born and raised outside of Chicago, Illinois,USA, but has called the front range of Colorado home for a decade.  She is most well-known for live painting, circular canvases, and imagery of fantastic naturalism combined with geometry. Morgan has toured throughout the United States and beyond the borders, teaching, painting, and constantly learning, often in collaboration with artist and partner, Randal Roberts.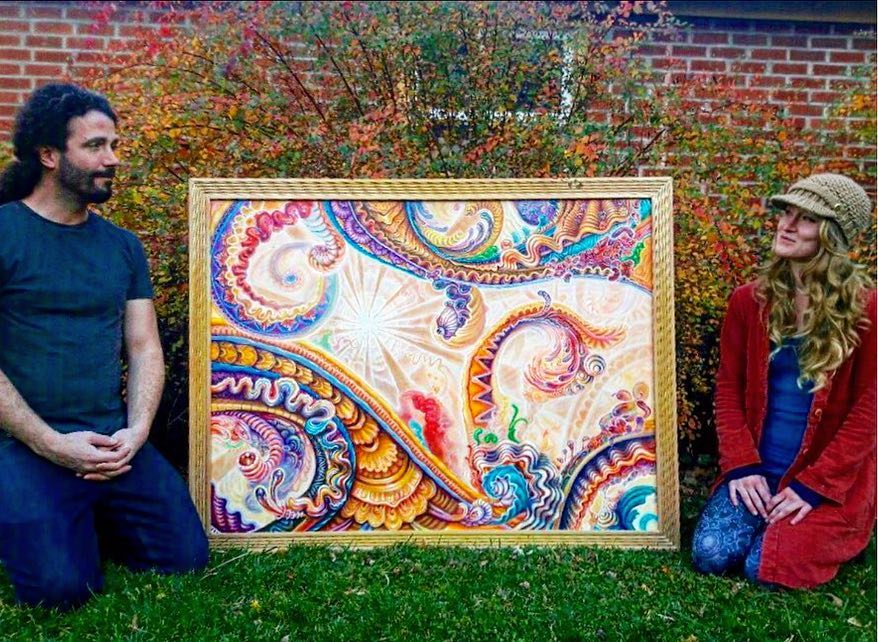 Morgan earned a double BFA in painting and art History with a minor in philosophy at Colorado State University. Her studies sparked her interest in the relationship between art and spirituality, and how this relationship manifests itself throughout global cultures with special interest in shamanism. Many paintings are informed by her world travels, symbolic studies, and experiences with plant medicine.
Testimonials
Randal & Morgan's art workshop was a complete turning point in my life. I was so nervous to attend; but that feeling was alleviated as soon as the class started. They are so friendly, and created a space where we all became fast friends. Randal & Morgan are a wealth of knowledge regarding everything from glazing techniques to making a living with your art. Though, the greatest gift that they offer is to show you how to loosen up, take chances, and discover your own creative voice. I took my first class with them three years ago and now find myself in a full-blown art career. So, yeah, do it 🙂
John Speaker www.johnspeaker.com
I would highly recommend taking a workshop with Randal and Morgan – they both had a lot of insight to offer.  I was very quickly made it feel like we were all just friends painting together, helping each other grow as artists, which was a real treasure.  Lessons I took with me include focus on layers and flow – super valuable aspects in the process of creating, both for the enjoyment of the activity, and for a more compelling piece to look at.
Mac Peters www.macpeters.com
Rooms are available for rent in the Grey House, CoSM's fully renovated Visionary Victorian.
Accommodations for this event must be booked directly through Guest Services. Accommodations may only be booked once event tickets have been purchased. Please call 845-297-2323 ext. 104 or email us at [email protected]
To plan a future stay, please view our Booking Calendar.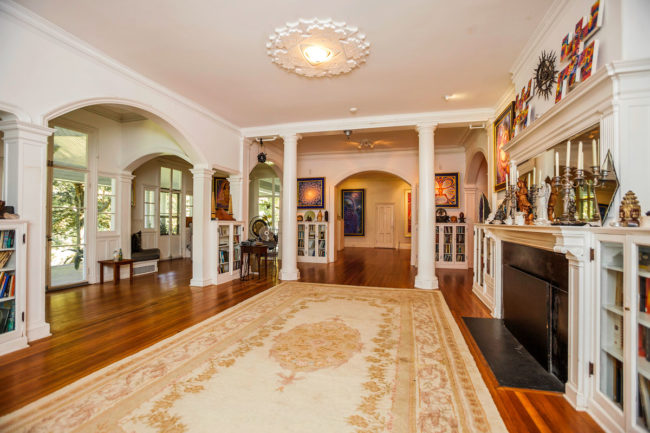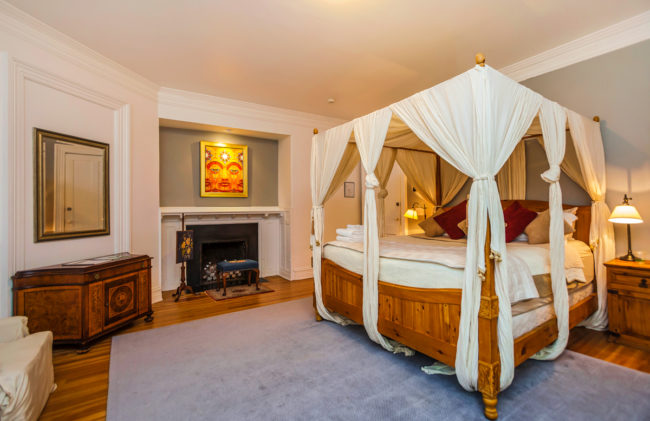 The artwork of Alex Grey & Allyson Grey plus many other visionary artists are on display in the guest house.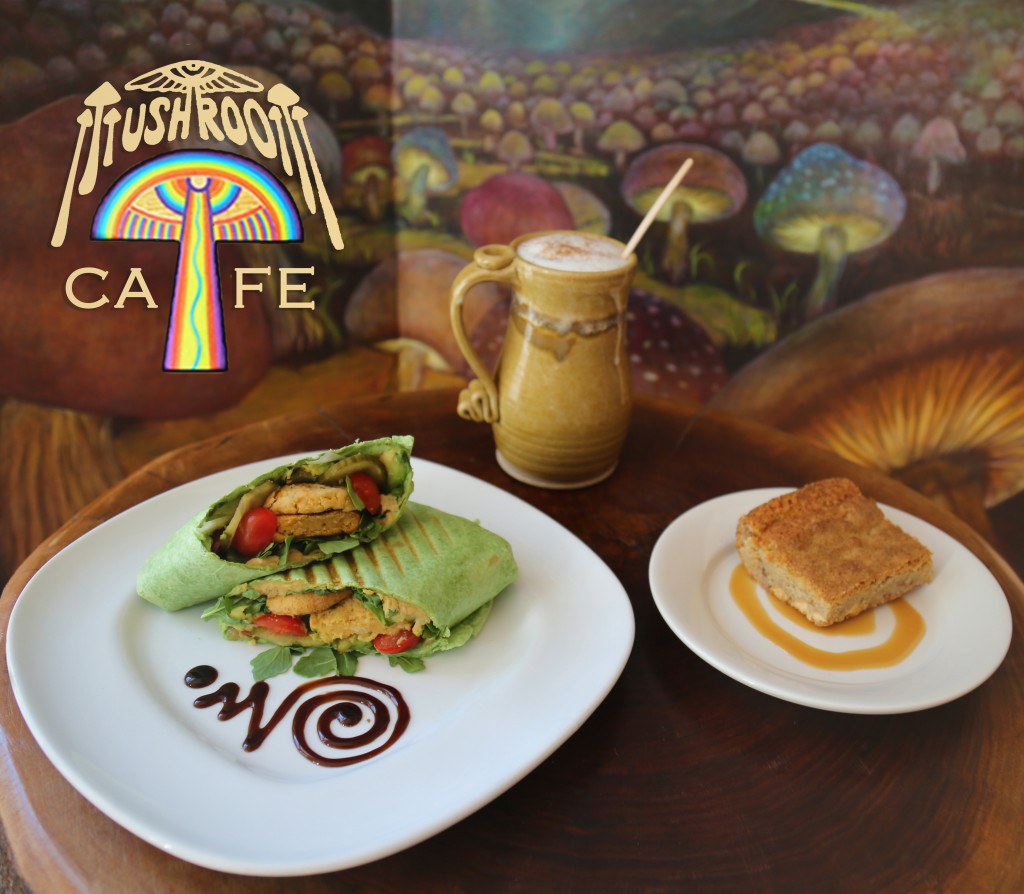 CoSM, Chapel of Sacred Mirrors, 46 Deer Hill Road, Wappinger, NY 12590.