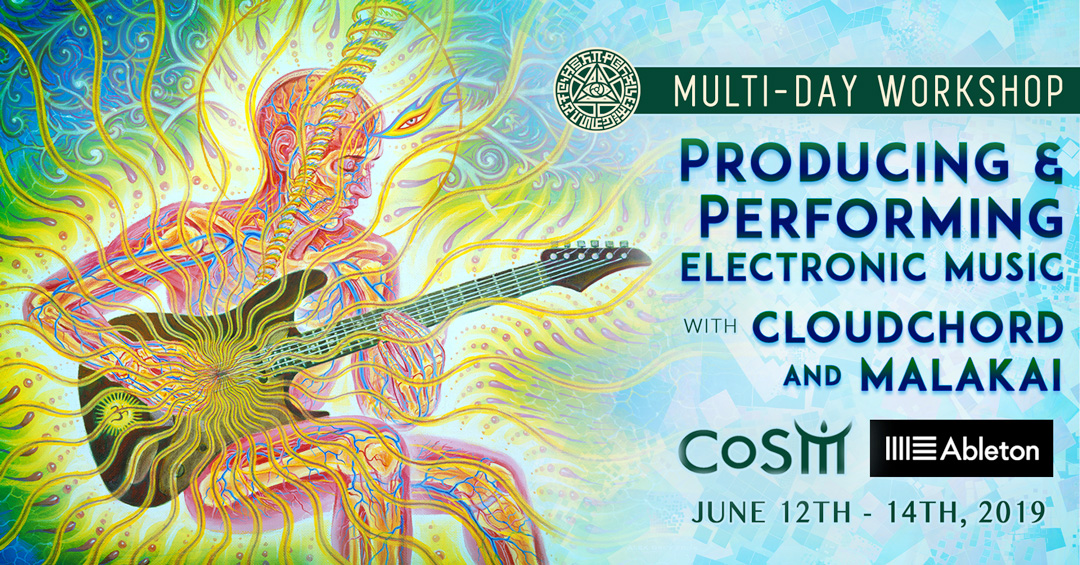 2019 Producing & Performing Electronic Music with Cloudchord
Producing and Performing Electronic Music
with Cloudchord
Join us for a 3-day workshop at CoSM, exploring the vast territories of producing and performing electronic music with Ableton Live. The class will be hosted by Ableton producer and guitarist/ educator Derek VanScoten, aka Cloudchord and assisted by producer Malakai Linden aka Malakai. Beginner to advanced levels are welcome. Students will have the option to work in smaller groups, sorted by level, giving every student the opportunity for direct attention and to move at their own pace.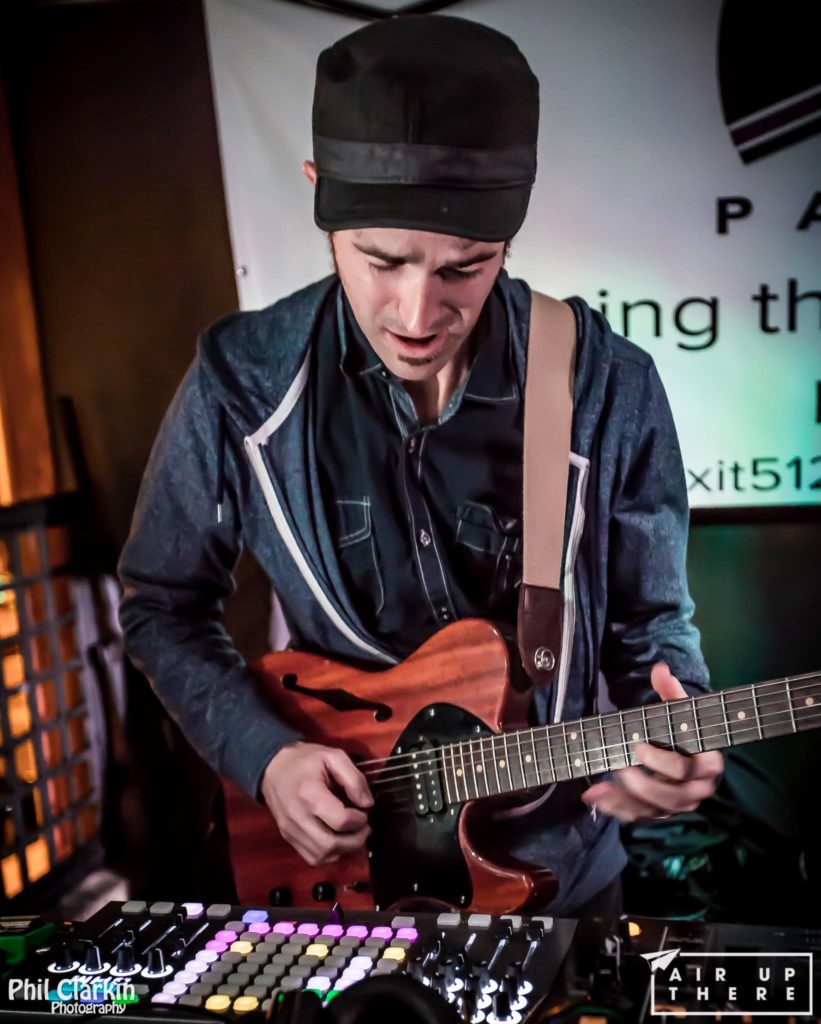 Topics producing include:
▪ Approaches and philosophies of various electronic styles
▪ Daily practices for cultivating creativity
▪ Making Beats that Slap
▪ Creating Tasteful Modern Basslines
▪The Art of Chords and Pada
▪ Sampling and the vast ways to use it
▪ Mixing Jigsaw Puzzle — understanding eq and compression
▪ Sound Design: adding toppings and sauces to your recipes
▪ Making your own Foley
▪ Understanding Midi / Midi controllers and their uses
▪ The Dark art of mastering
▪ Performing w/ electronic music
▪ The art of remixing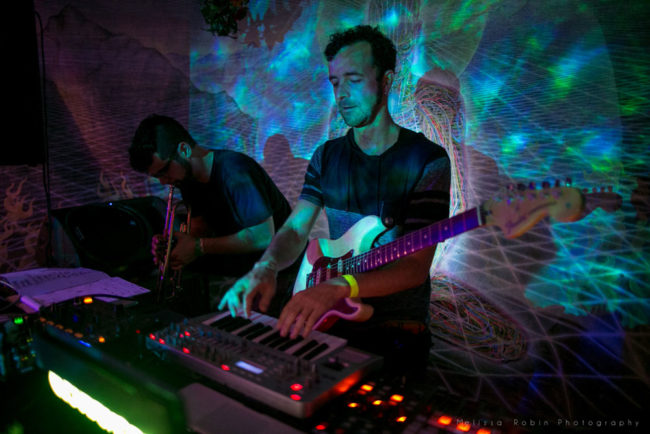 ▪ Scoring to video
▪ Shadowing song forms
▪ Creating presets/ Maximizing workflow
▪ Understanding the sonic and harmonic spectrums
▪ The spirit of collaboration
▪ Conscious / Active listening
▪ Uncovering your unique style / sound
▪ Finding work in a saturated market
▪ The art of live looping
Lesson formats will vary between group activity and one-on-one attention with Derek and Malaki.
Material requirements:
Ableton Intro or higher installed on a CPU, headphones. Midi controller is helpful but not required.
*Class comes with a download containing lesson materials, presets, samples, templates and more*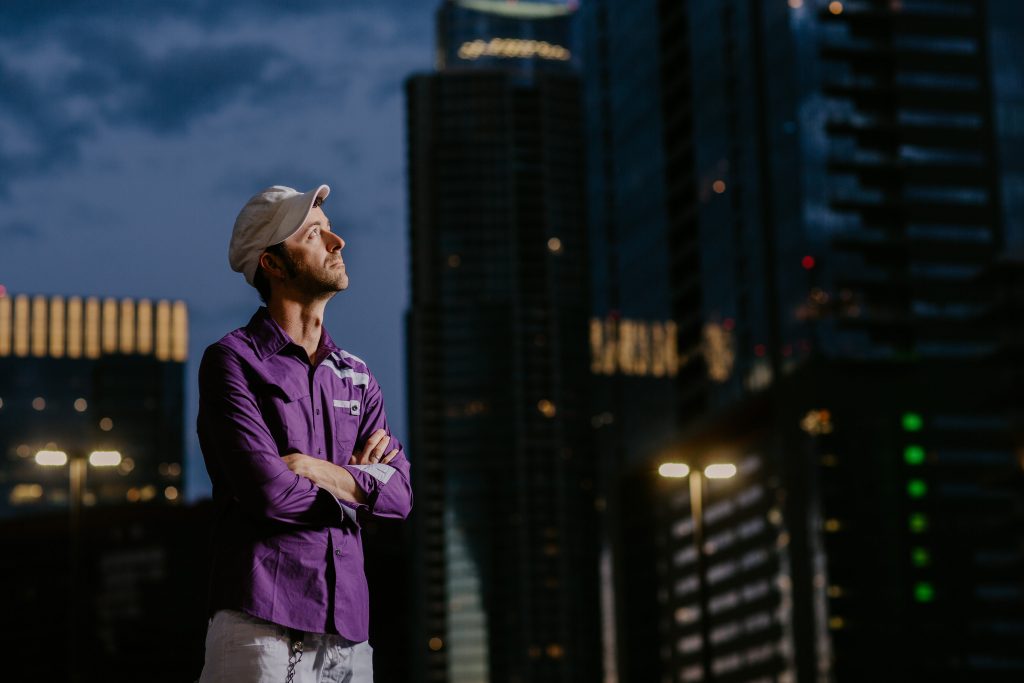 Cloudchord specializes in augmenting musical possibility. Derek VanScoten is the the producer, guitarist, teacher, and Emmy-winning musician behind Cloudchord. In 2018 Cloudchord released "Koi Pond," a 12 song collaboration with Soul Food Horns via Chillhop music. 2018 also brought singles on the Chillhop Essentials Spring and Summer Essentials, as well the Diamonds ep with Oatmello, the Holiday Tape, and official remixes for Clozee and They. The year 2018 saw over 7 millions streams on Spotify alone.
In 2017 he released his debut album "Imprint" via Gravitas recordings, as well as official remixes for Big Gigantic, Sunsquabi, and Autograf. In 2016 Cloudchord topped the Hypem chart 7 times for various remixes, including the viral Of Monsters and Men flip. As an in demand guitarist, Derek is regularly invited to sit in with diverse artists like Emancipator, Manic Focus, Sunsquabi, Space Jesus and Random Rab. With good friends across genres, he is at home everywhere, including on the stages of Camp Bisco, Insomniac's Middlelands, Costa Rica's Envision Festival, and at the Sundance Film Festival, where he scored an official selection. As a musical mentor, he is sought for workshops at Alex and Allyson Grey's Chapel of Sacred Mirrors, and at official Ableton events around the country.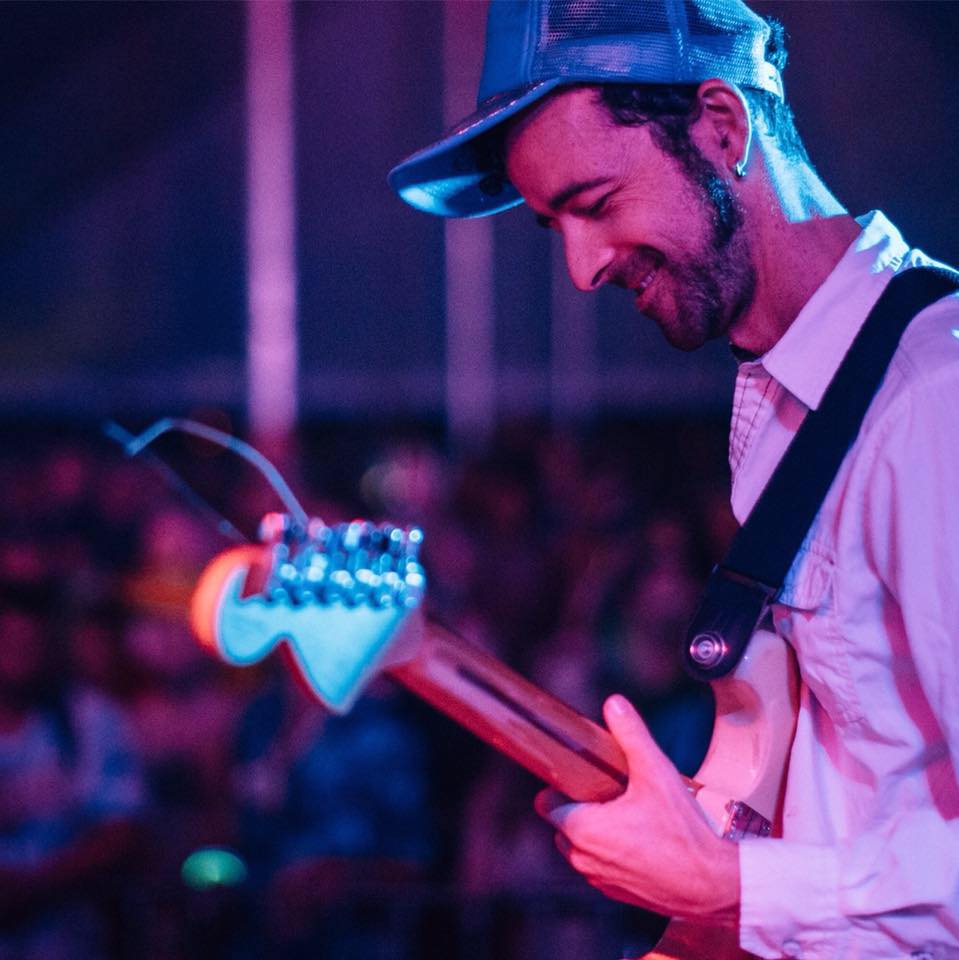 At home, Derek's creative expression is grounded in daily musical meditation — exploring riffs and melodies without a set goal. Follow Cloudchord for a well of new music, collaborations, and guitar videos with an occasional cameo from his daughter, Xyla.
"Austin-based Cloudchord has a knack for working his slick guitar playing into his songs and effortlessly puts this talent on full display" -This Song Is Sick
"Cloudchord has amazed with his atmospheric remixes of Big Gigantic, Savoy, Autograf, and more." -Run the Trap
"When it comes to Cloudchord, you never know what's behind that play button. The US beat-maker & guitarist can swing you from an utter zen mode to the break-your-bones-dance-vibe with a snap of his fingers! – Stereofox
MALAKAI is the musical vision of Brooklyn based producer, DJ and multi-instrumentalist, Malakai Linden. Drawing on a wide range of influences, his music strives to bridge a gap between electronic and acoustic spaces, incorporating sounds of real-world instruments into an eclectic brand of bass driven electronic beats. Following a pattern of organic growth, MALAKAI's live sets consist of a carefully curated and immersive journey through a multitude of musical flavors.
MALAKAI began producing in 2011 at the age of 17 under the guidance of acclaimed producer/guitarist Derek VanScoten (Cloudchord, D.V.S*) and went on to earn a degree in Music Technology from New York University. In 2017, he teamed up with Wyler Sanca and Francesco Ferran to form The Rust Music, a record label, blog and production company dedicated to showcasing forward-thinking music and art in NYC and across the country.
Since his start, MALAKAI has shared stages with internationally renowned artists including Tipper, Ott, Emancipator, Rumpistol, Spoonbill, Desert Dwellers, Purity Ring, and appeared at numerous festivals and venues across the country.
Class Schedule
Over the course of 3 days, we will cover all aspects of electronic music: from the inception of a single idea, to recording, sampling, arranging, mixing, mastering, and performing it live.
DAY 1
* Students Check-in at 12pm
2 pm – 5:30 pm: INTRODUCTION
OPEN FLOW:
1. Opening Ceremony
2. Ice breakers
3. Downloading Sample Packs
4. Student Level Assessments
5. Rig Run Downs, Troubleshooting (if needed)
6. Ableton General Walk Through
6 pm – DINNER
7 pm – 9:30 pm: BUILDING A FOUNDATION w/ DRUMS
1. Writing Simple vs Complex Beats
2. Kick and Low End
3. Snares, Snaps and Claps
4. Percussion/ FX/ Foley
5. Mixing Drums (Compression/ EQ, etc)
---
DAY 2
10 am – 12:30 pm: MAKING MODERN BASSLINES
1. Writing Hip Lines
2. Making Sub Bass
3. Making Lead/ Mid Bass Types
4. LFO's and Envelopes
5. Using Simpler/ Sampler vs VST's
6. Recording Live Bass
7. Mixing Bass (Compression/ EQ, etc)
1 pm – 2 pm: LUNCH

2pm – 5pm: MUSINGS OF MUSICALITY: HARMONY & MELODY
1. Writing Harmony Vs Melody
2. Pads vs Arps
3. Orchestration and Layering/ Mixing
4. Recording vs programming Chord Progressions
5. Recording vs Programming leads
6. Sampling Harmony and Melody
7. Mixing Harmony and Melody (Compression/ EQ, etc)
6pm: DINNER

7 pm – 9:30 pm: SOUND DESIGN / OPEN STUDIO
1. Creating Glitch/ Warping/ Time-stretching
2. Using Foley
3. Chopping Vocals
4. Resampling/ Looping
5. Mixing Sound Design (Compression/ EQ, etc)
6. The Dark, yet Simple Art of Mastering
---
DAY 3
10am – 12:30pm: PERFORMING LIVE
1. Live Setup Philosophies
2. Derek and Kai share their live sets
3. Q&A, Closing Ceremony
1pm: LUNCH
2pm: END OF PROGRAM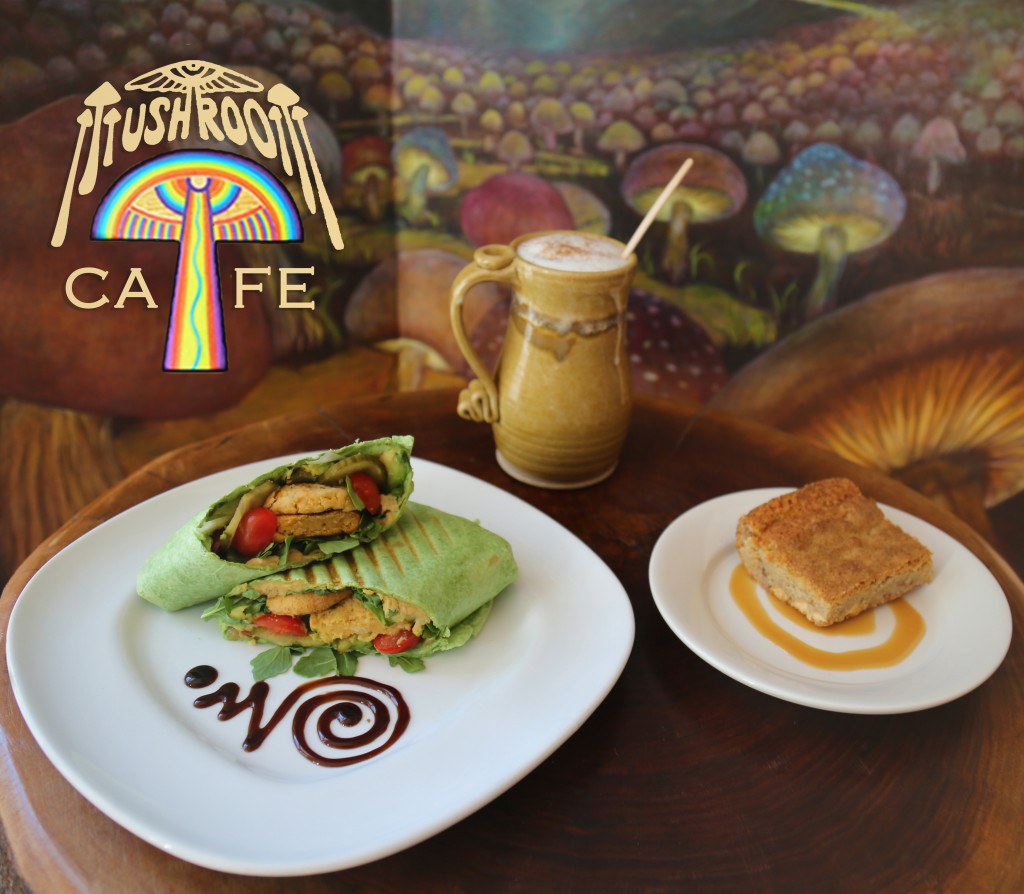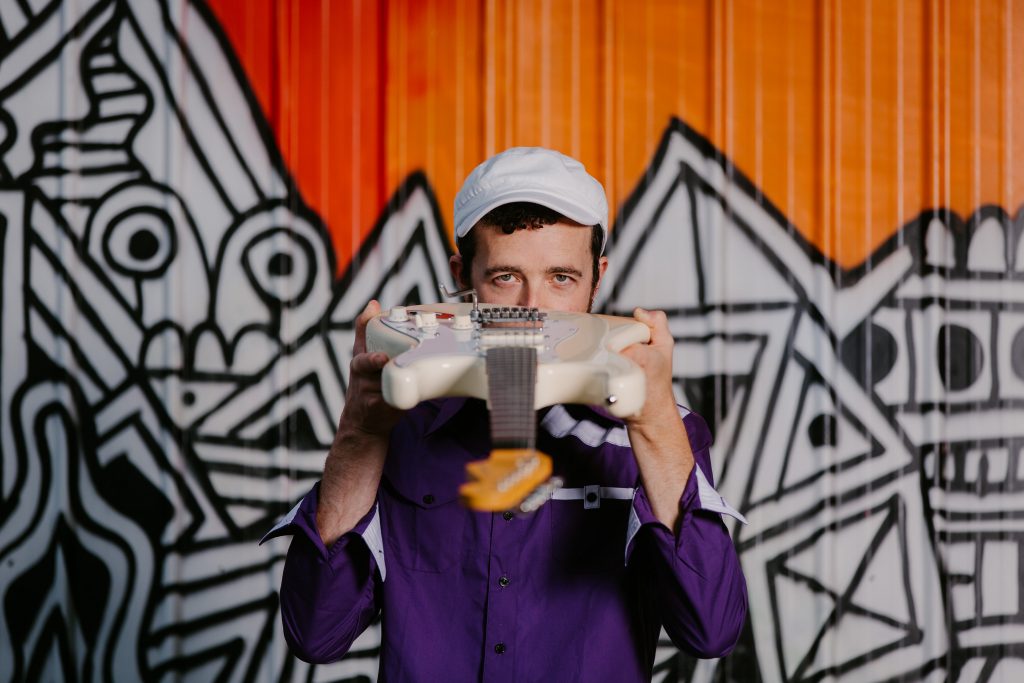 Rooms are available for rent in the Grey House, CoSM's fully renovated Visionary Victorian.
For assistance in booking your stay, please call 845-297-2323 ext. 104 or email us at [email protected]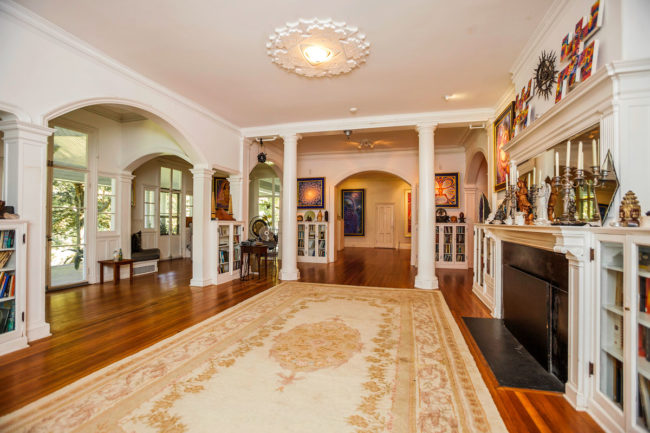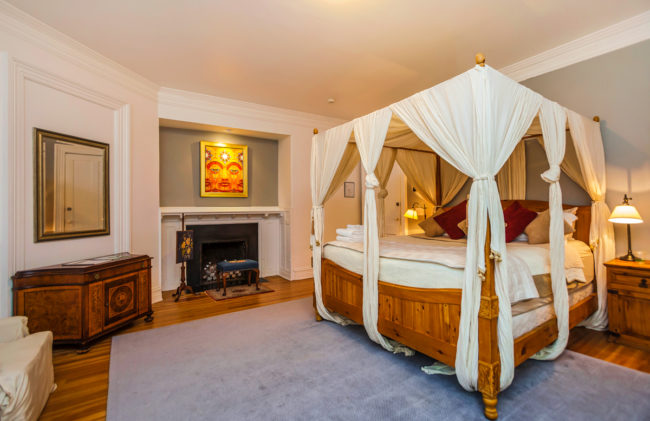 The artwork of Alex Grey & Allyson Grey plus many other visionary artists are on display in the guest house.
CoSM, Chapel of Sacred Mirrors, 46 Deer Hill Road, Wappinger, NY 12590.