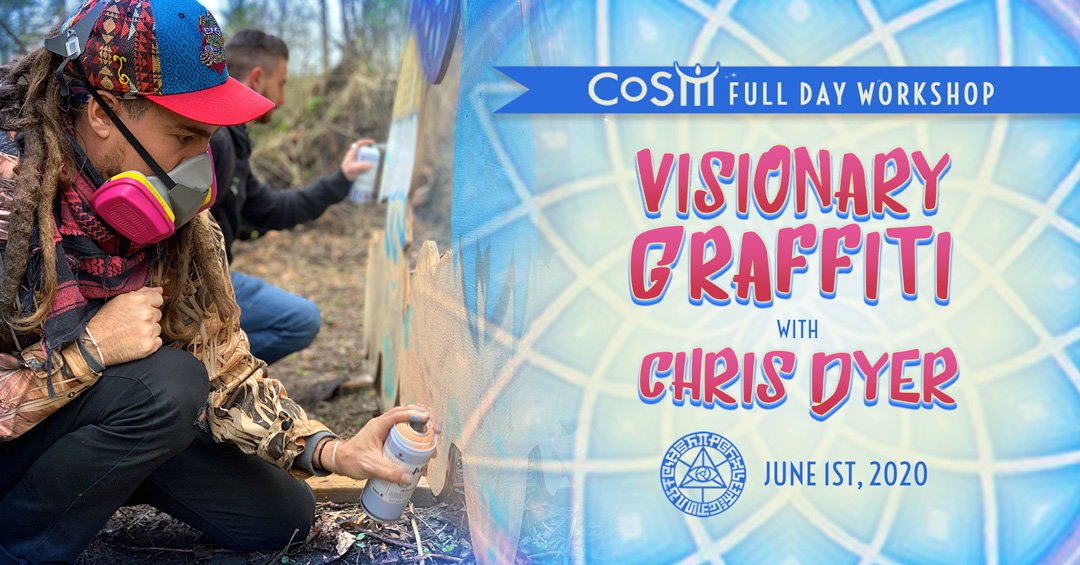 2020 Visionary Graffiti
 
with Chris Dyer
Visionary Graffiti
 
with Chris Dyer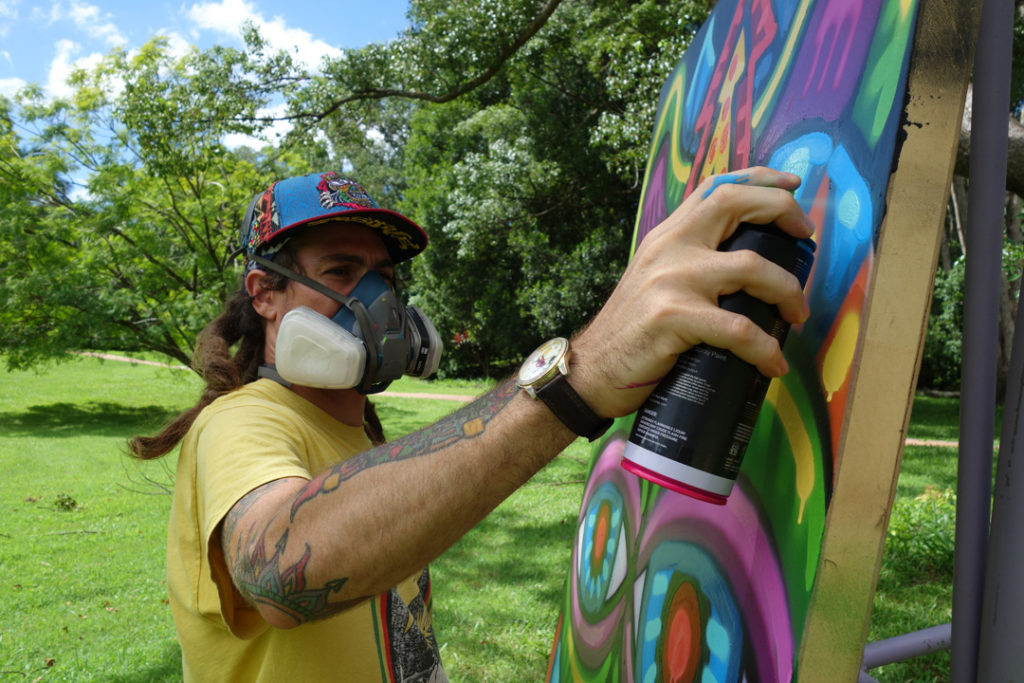 Visionary Graffiti: Live Demonstration and Workshop
In this fun "workshop" Chris will give us an entertaining talk about the history of graffiti, street art and his intentions of building bridges with that and visionary art. He will also go over the materials (spray paints) and give you some tips on how to rock them proper.
Learning the can control necessary to do an art piece with this medium takes years, so the second part of the session will consist of a demonstration of the necessary to do a big beautiful "piece" in a matter of a few hours.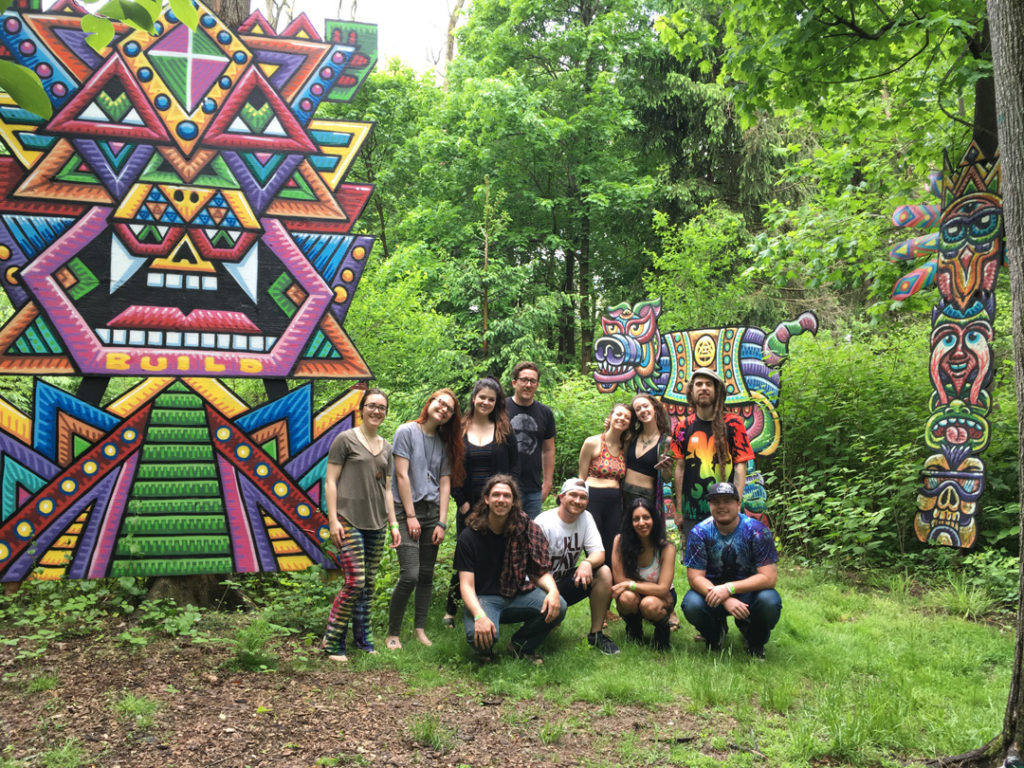 He also allows his "students" to help him paint certain areas, so they get their feet wet and feel out the medium a little bit. This will be your chance to pick Chris' brain on anything at all.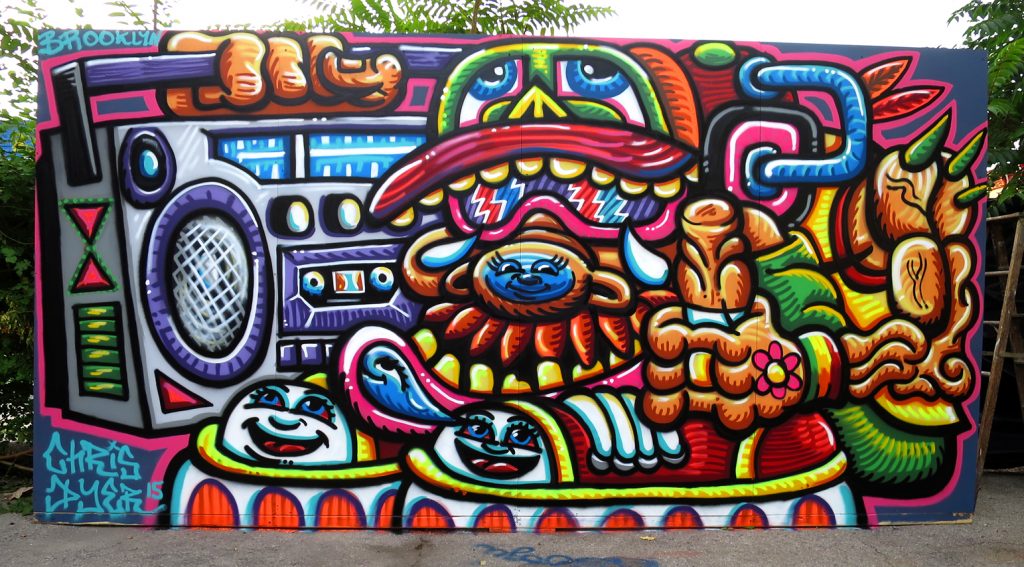 In the hours he'll need to finish his painting, he will set you up with some white cardboard where you can do some spray-paint splatters and try to find the visions within the randomness. Photos are allowed, but it will cost you (a smile).
Suggested Materials to Bring:
Gas Mask (if you have one).

Sketch book


Markers & your usual drawing materials.
Chris Dyer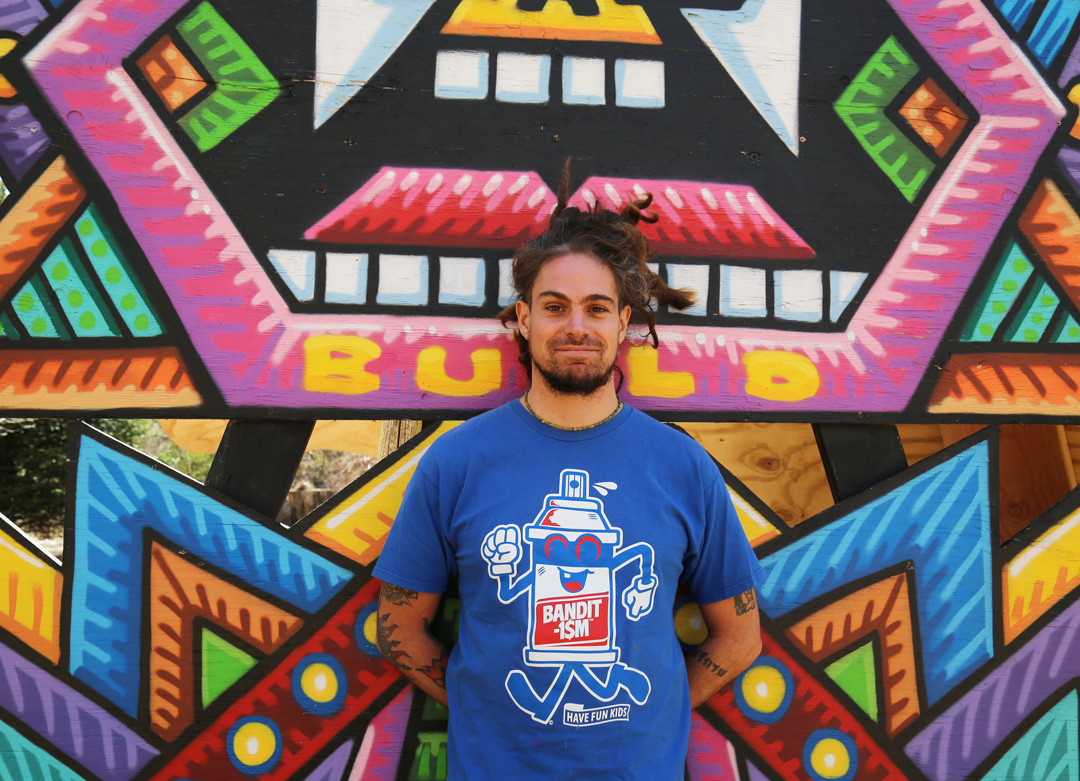 Chris Dyer grew up in Peru and now resides in Canada, yet he spends much time on the road. Though his work is very "visionary", he is trying to break any boxes and fuse his positive spiritual art with the different kinds of urban art cultures he navigates, from skateboarding to graffiti. His work has been shown in solo and group gallery exhibitions around the planet as well as countless magazines and a few books, including his own hardcover masterpiece by Schiffer Publications.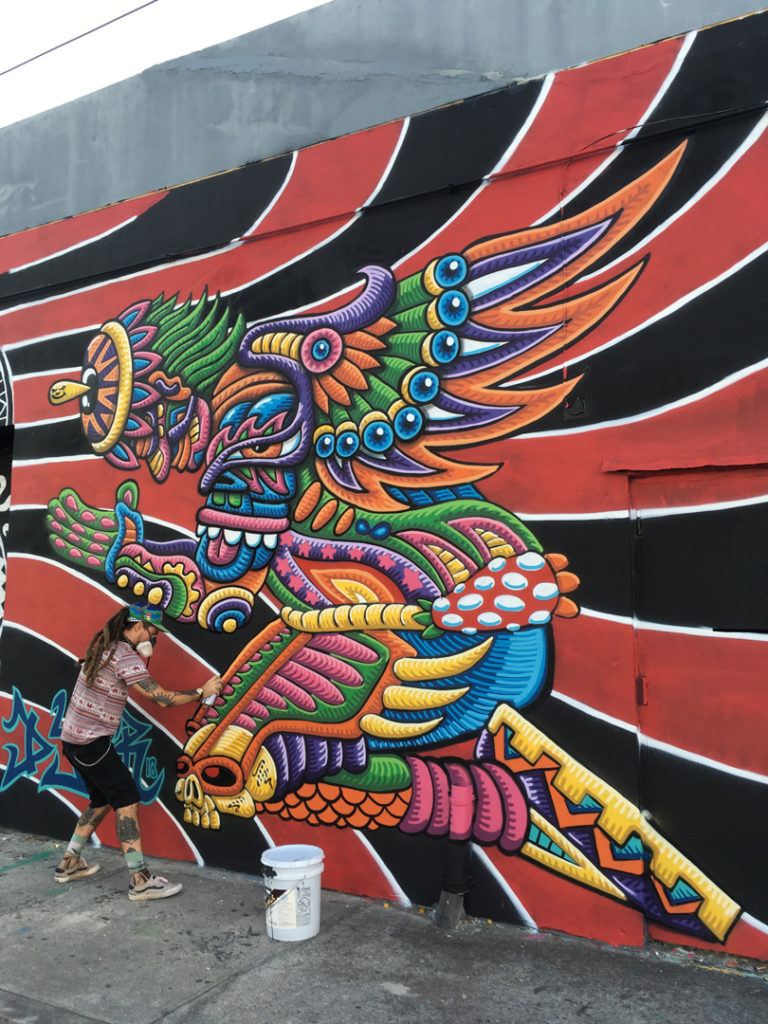 His goal is to use his inner soul expressions to express his humanness and hopefully help other people with their own struggles and evolutions into light. He uses skateboards a lot because he's been skating since the 80's and understands the spiritual energy involved in that physical art form. He also values the trees that had to die for those skateboards so he attempts to immortalize the wood longer than his own human body. As manager of Creation Skateboards he is trying to share all visionary art with skaters worldwide.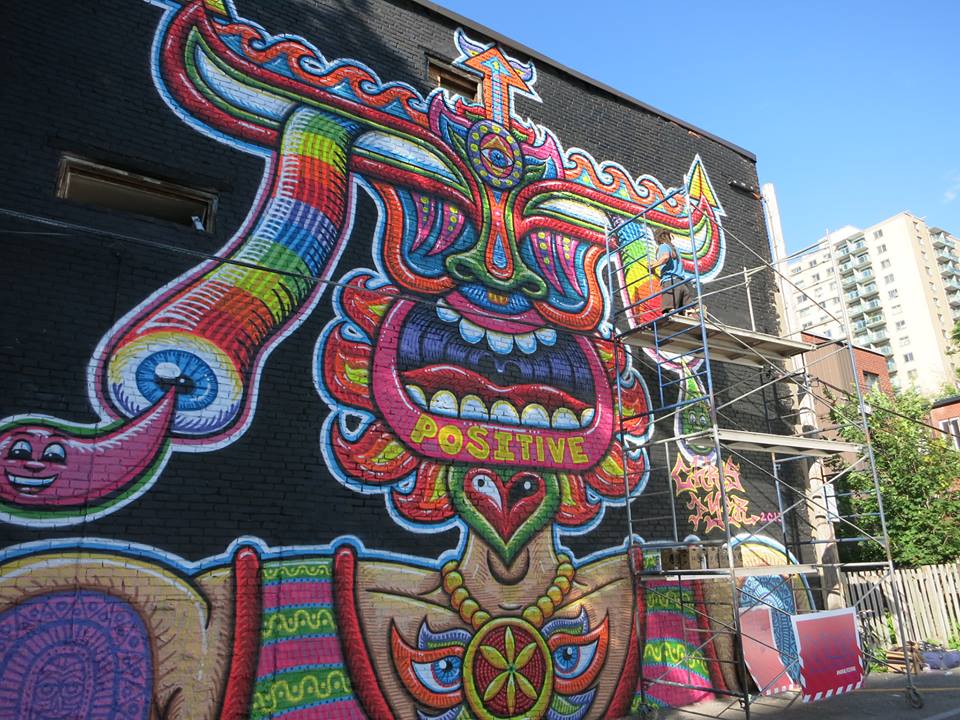 Visionary Graffiti Schedule
11 am – 12 pm:
Opening Slideshow Presentation
12 pm – 1 pm:
Spray Painting Techniques & Demo
1 pm – 2 pm:
Lunch
2:30 pm – 5 pm:
Afternoon Demo & Paint session
5 pm:
Class Ends
6 pm: 
CoSM Closed
Rooms are available for rent in the Grey House, CoSM's fully renovated Visionary Victorian.
Accommodations for this event must be booked directly through Guest Services. Accommodations may only be booked once event tickets have been purchased. Please call 845-297-2323 ext. 104 or email us at [email protected]
To plan a future stay, please view our Booking Calendar.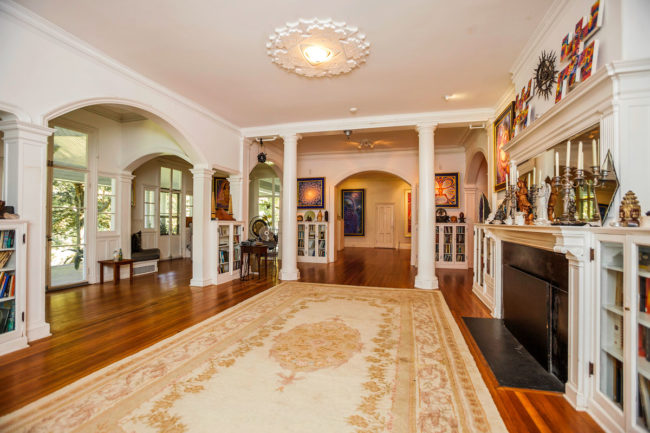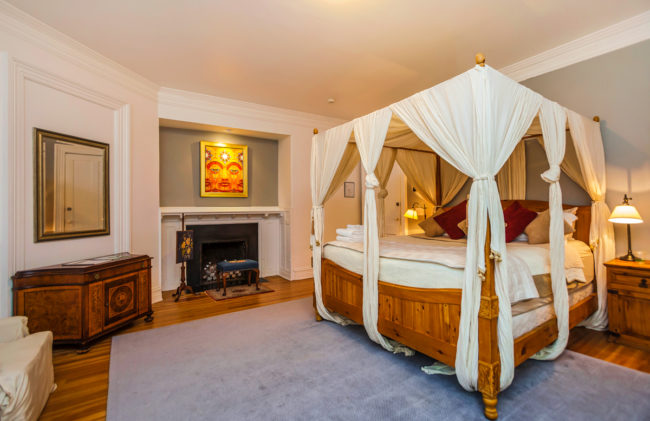 The artwork of Alex Grey & Allyson Grey plus many other visionary artists are on display in the guest house.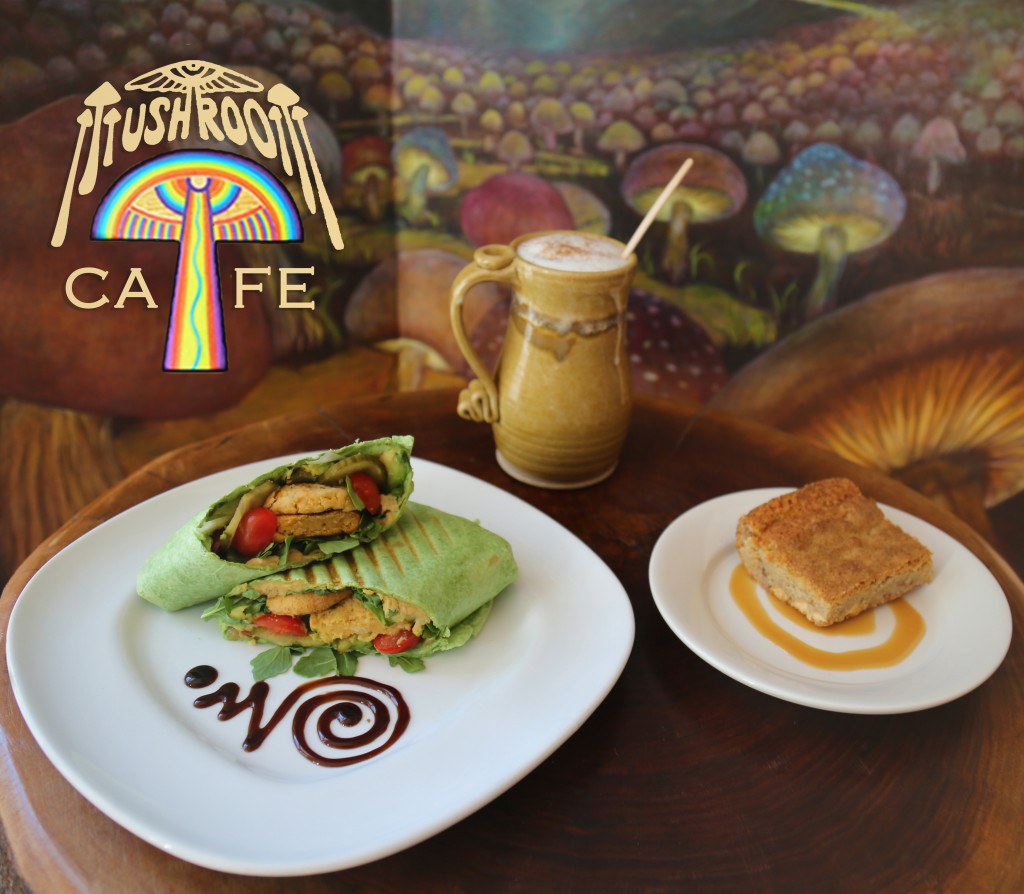 CoSM, Chapel of Sacred Mirrors, 46 Deer Hill Road, Wappinger, NY 12590.