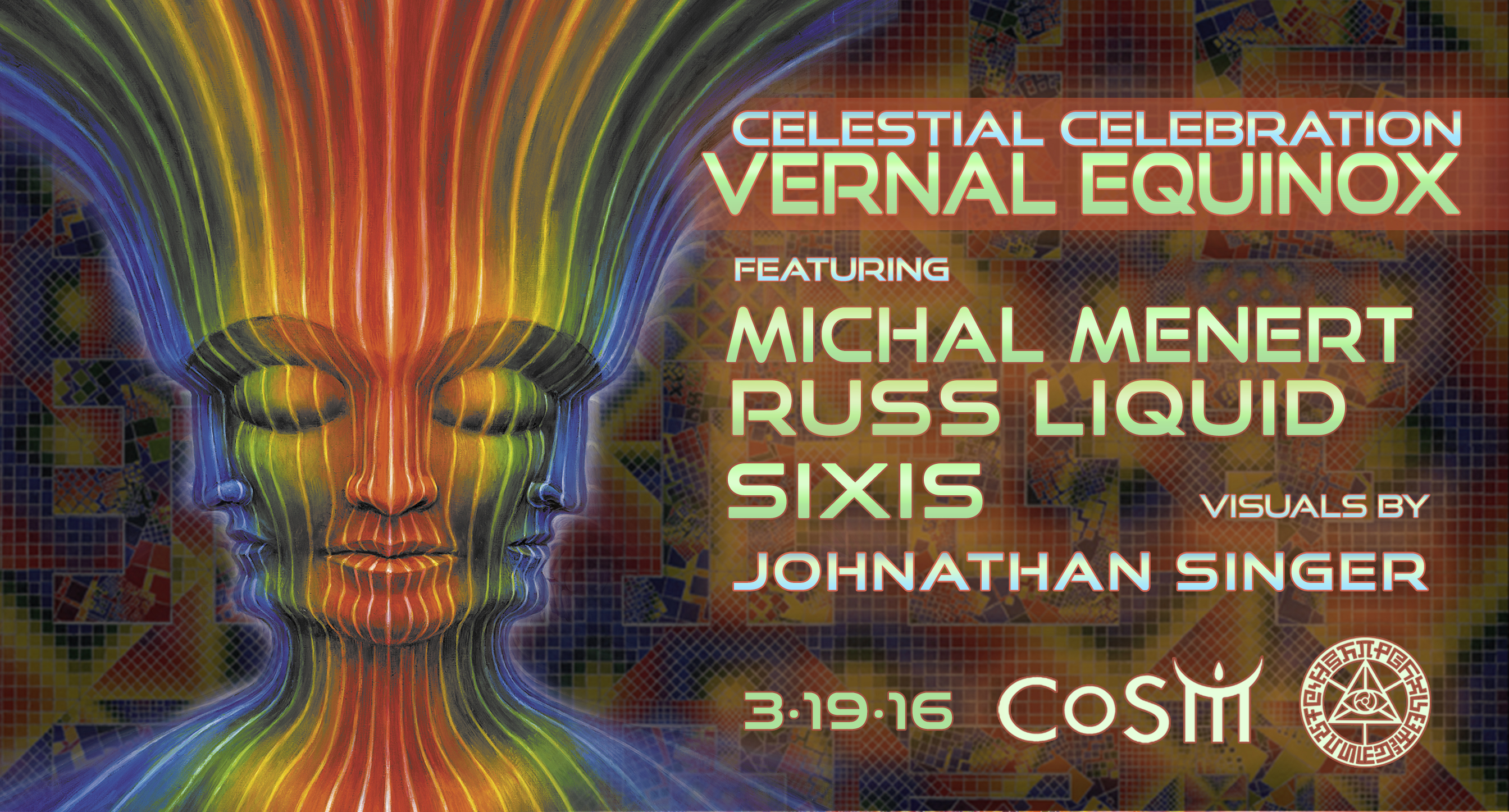 Vernal Equinox Celestial Celebration 2016
Vernal Equinox Celestial Celebration 2016
12:00pm – CoSM's Grey House and grounds open to day visitors & Celestial Celebration attendees. Check in at Mushroom Cafe.
6:30pm – Doors Open for event
7pm – Equinox Presentation with Alex & Allyson
8:30 – Ceremony Ends – Celebration begins
9pm – Dance Music, Live Painters, Fire Performers, etc.
1am – End of the 2016  Vernal Equinox Celestial Celebration
With Your Hosts:
Alex Grey & Allyson Grey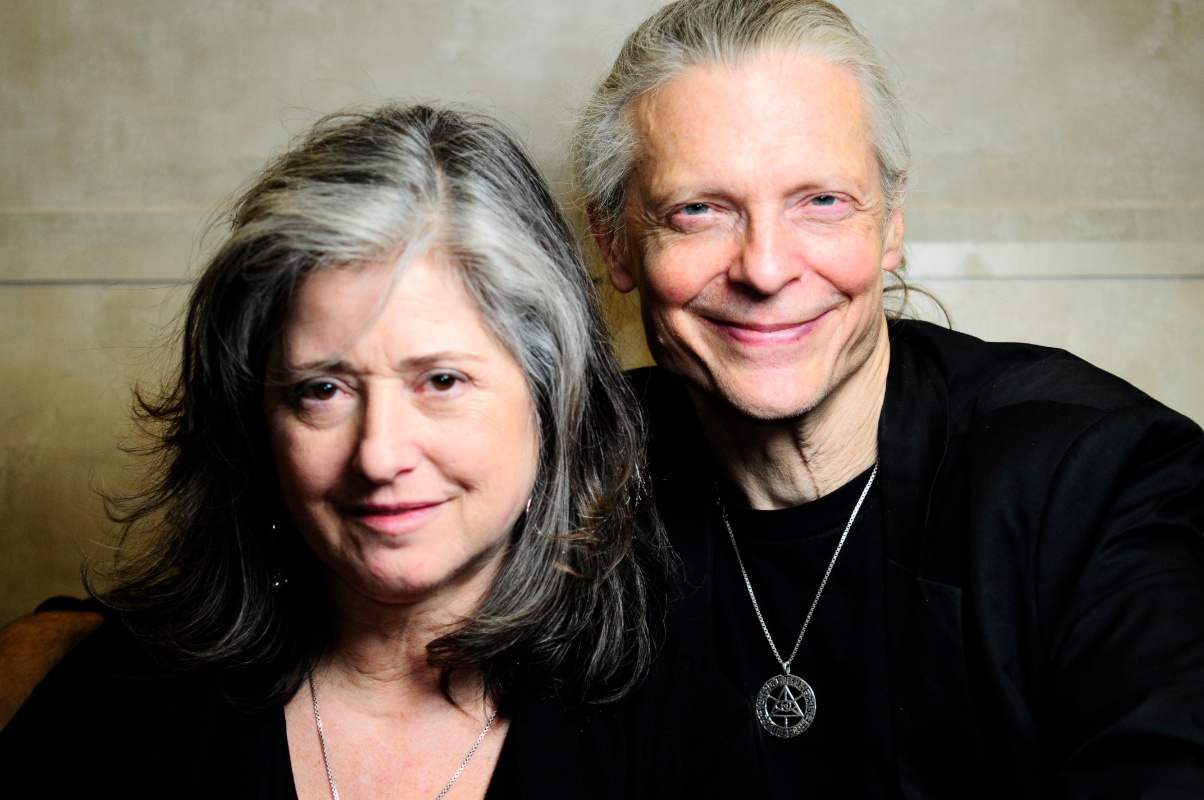 Annie Oak & Mariavittoria Mangini
Begin the
Vernal Equinox
journey with us in the Library, where we will lead an illuminated discussion on the changing season and the many traditions that ritually exalt the annual birth of the light. Our spring celebration conversation will be joined by 
Annie Oak
is the founder of the 
Women's Visionary Congress
(WVC). With a  Masters degree in Science Journalism, Annie works with researchers who analyze data about human rights violations. Creator of the San Francisco-based Full Circle Tea House, Annie produces community events and studies medicinal plants.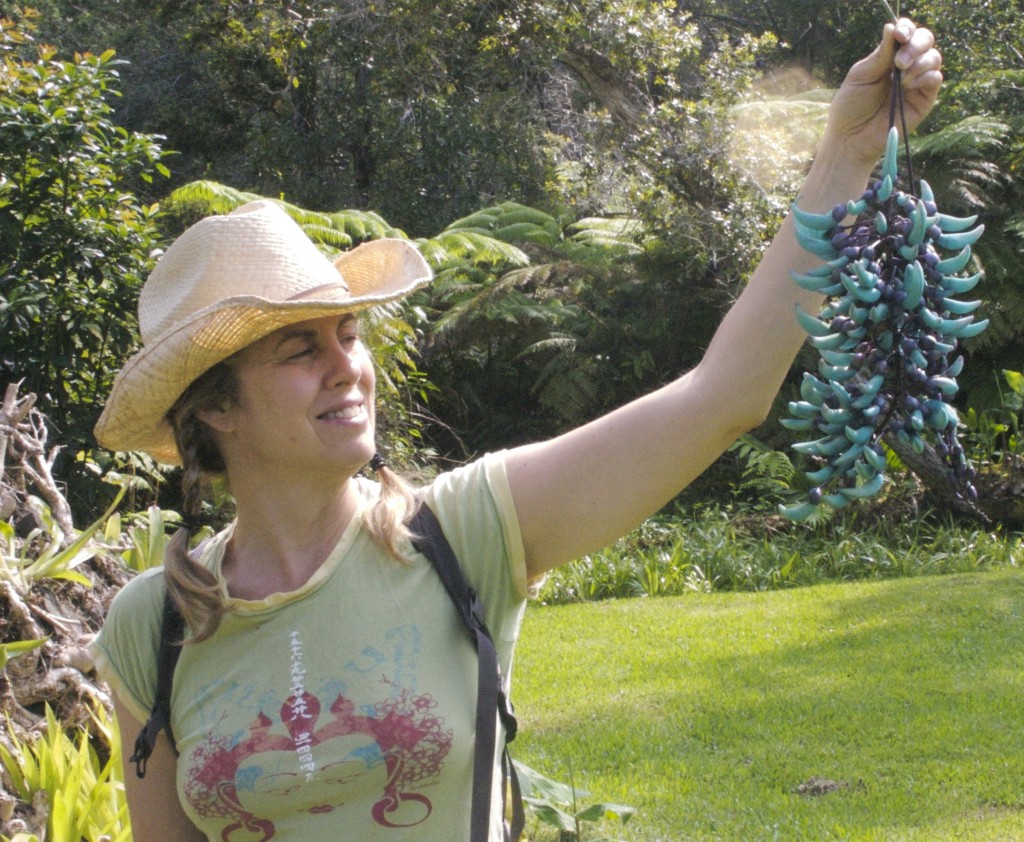 Joining us, also in the discussion, we are honored to feature Mariavittoria Mangini, PhD, FNP, a family nurse midwife who has written extensively on the impact of psychedelic experiences in shaping the lives of her contemporaries having worked closely with the most distinguished investigators in this field. Her current project is the development of a Thanatology program for the study of death and dying.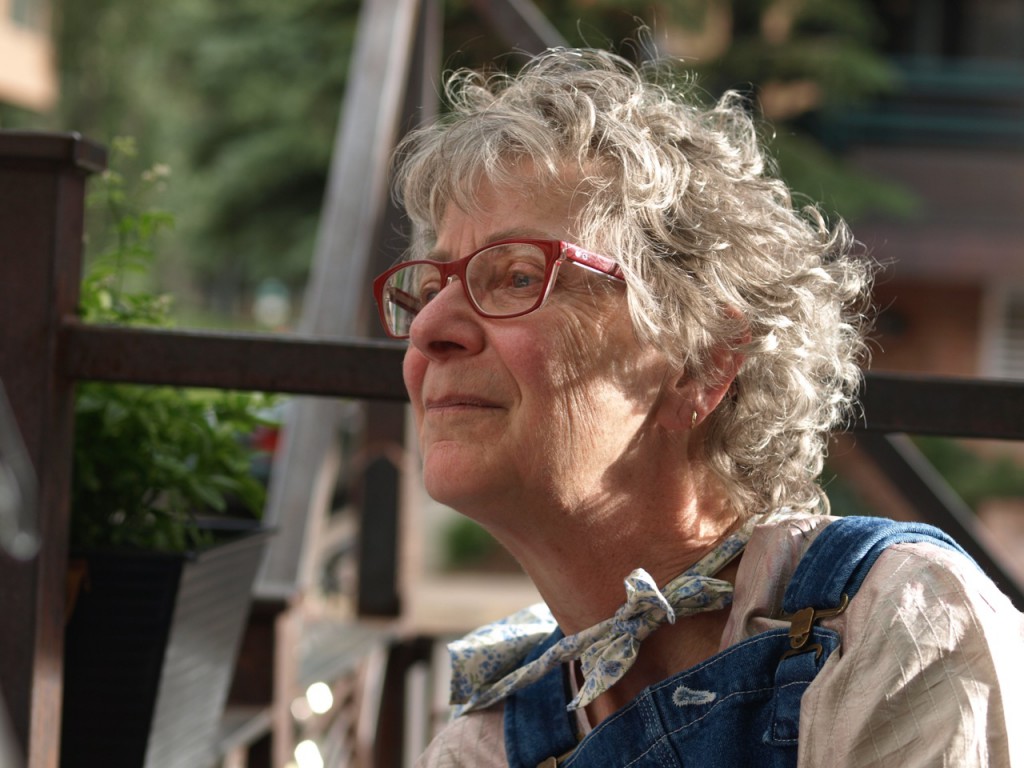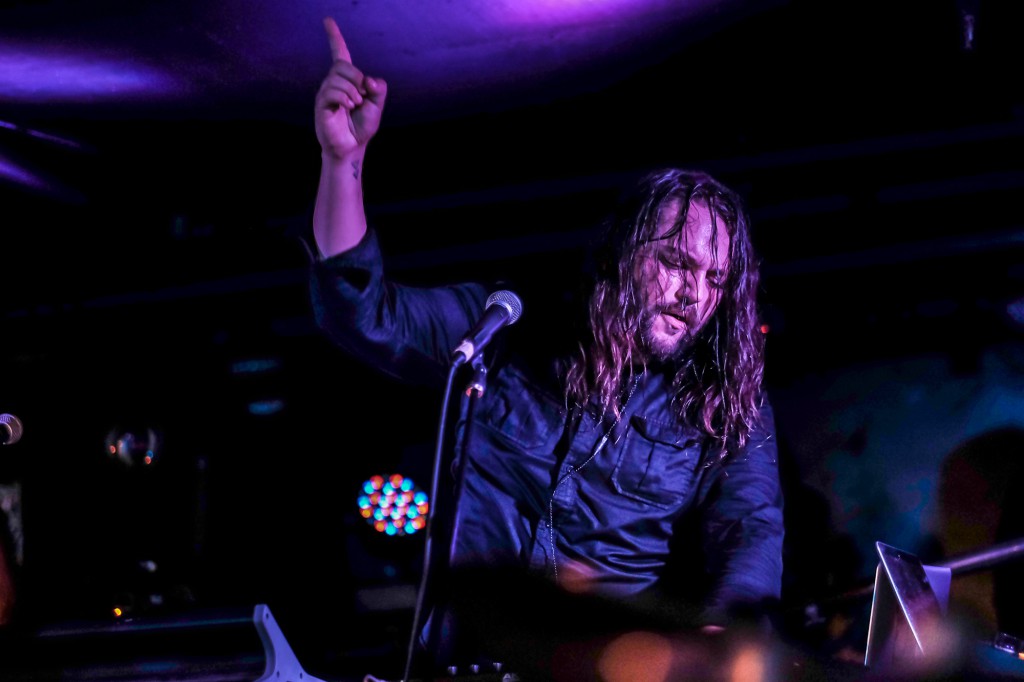 Michal Menert is an electronic music artist and producer based in Denver, Colorado. Throughout his youth, his father exposed him to a wide variety of Eastern and Western music, giving Menert fertile soil in which to plant his musical visions. His passion for original analog sounds coupled with a vast knowledge of music history has given him an even larger platform from which to produce. A multi-instrumentalist, he incorporates live guitar and keys into his final production for a full sound and rich feel. By tapping into the world of music that surrounds him, Menert twists and turns day-to-day inspirations into music that is all his own.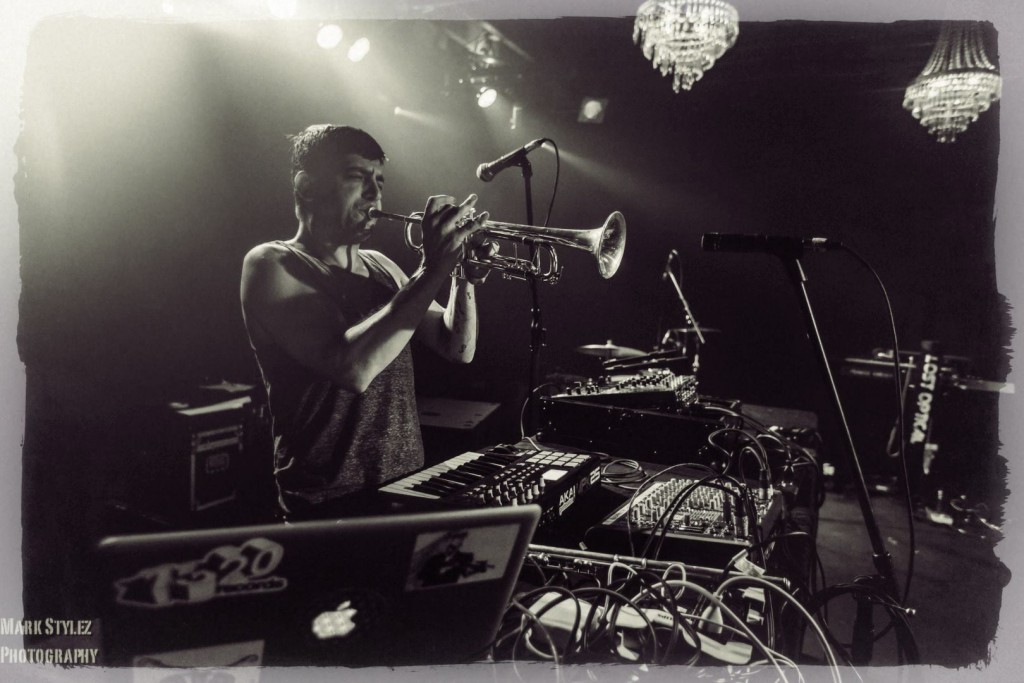 Russ Liquid is the future-vintage groove-blasting maestro who has stirred the souls and minds of the electronic music world. Renowned for his ingenious compositional approach, this cosmic virtuoso and imprints a prophetic musical experience on his audiences. He detonates explosive beatscapes, seamlessly adding flourishes of instrumental color and emotion; all while drawing from an endlessly diverse sonic palette.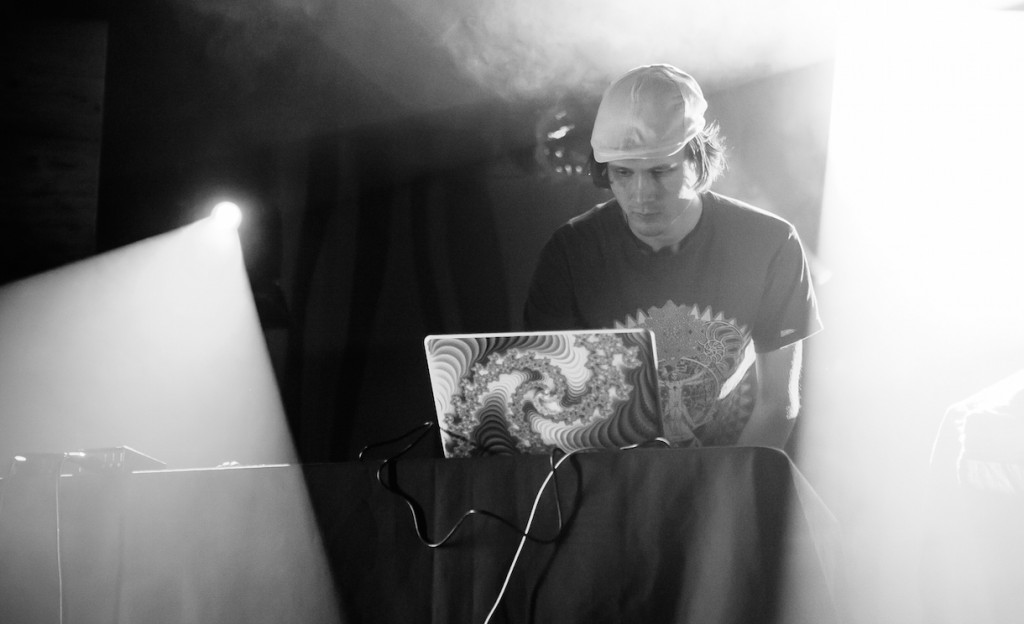 Sixis is the latest musical venture of Bay Area native Ben Wyss. This project fuses distinct sonic spaces with danceable bass music aesthetics to create a thought provoking and emotive experience. Synthetic and organic elements blur through field recording and electronic synthesis, generating a familiar yet alien trip through the body and out of the imagination. Throbbing low frequencies morph and flow through psychedelic glitches and back into melody, all of which are layered into a single stream of vibration. This is done in order to stimulate people to think about what is really going on and what connections can be made beneath the surface, even once they have left the dance floor. Inspired by the ever changing world around us, this is merely a reflection of what has been and will be experienced.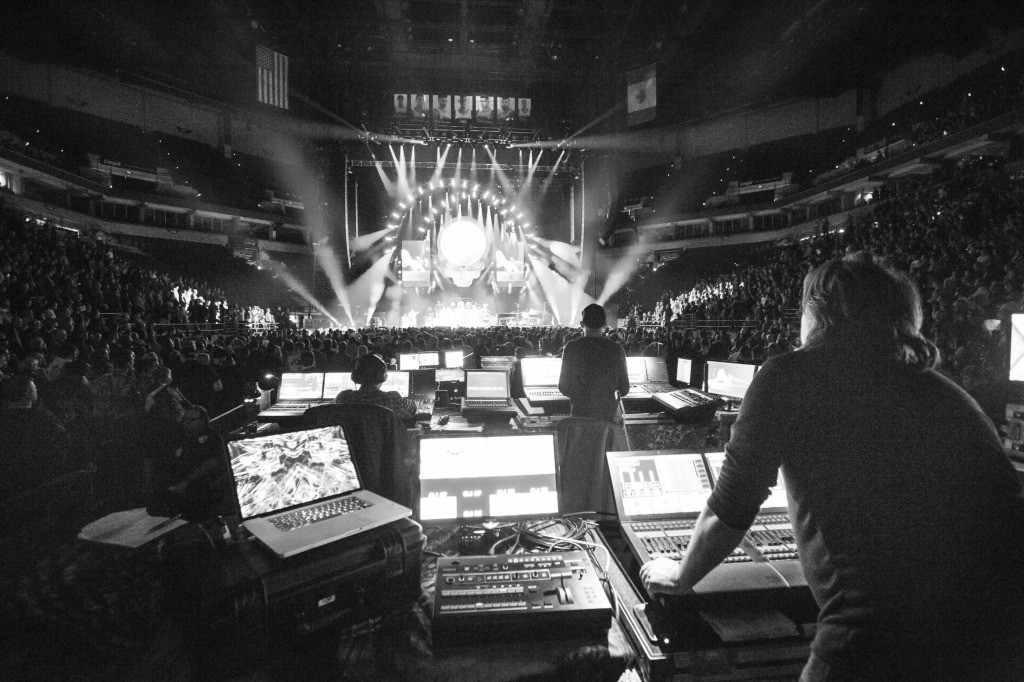 Johnathan Singer's entrepreneurial spirit was so focused that by 24 he'd begun publishing a socially conscious lifestyle magazine in Southern California called "West Side Life." This exposed him to a wide range of artists, musicians, presenters and live performance experiences. His first inspirations were the music of the Grateful Dead, Pink Floyd, John McLaughlin, and the art of luminaries like M. C. Escher, Gustave Klimt, Alex Grey, and Salvador Dali. Those early influences combined to instill a deep need to connect with audiences by recreating the mystic journey.
Moved to become a visual artist in his own right, he began performing real-time multimedia light shows for the musicians he'd met while publishing the magazine. Pushing the boundaries of technology, his presentations led to a new art form incorporating CGI, texture maps, custom 3D animations and special effects to inspire his audience's visual and auditory experience. He initially built his reputation in the transformational music scene working closely with Alex and Allyson Grey on performances themed around their art.
Johnathan has never stopped evolving and exploring new technologies which empower him to take the journey deeper, and in recent times has realized his dreams of working with some of the most highly regarded musicians in their field, adding his flair to enhance their iconic shows. His collaborations in 2015 are particularly noteworthy, as he provided imagery for the music on the Grateful Dead's 50th Anniversary Fare Thee Well dates, The Dead & Company tour, and also Red Rocks, Thalia Hall, Camp Bisco, and more with Tipper.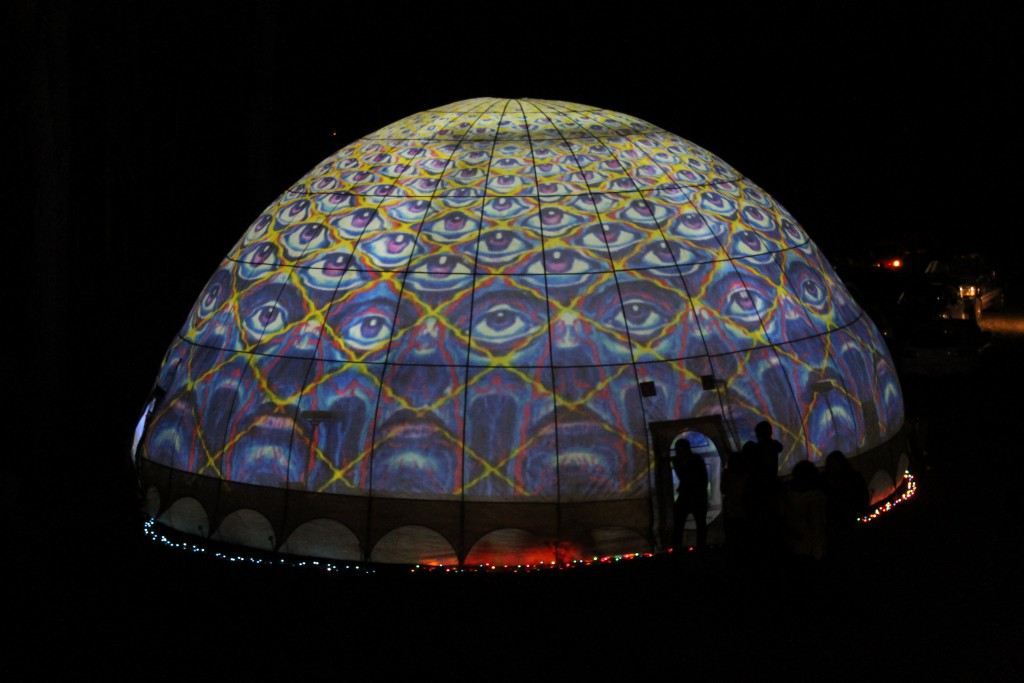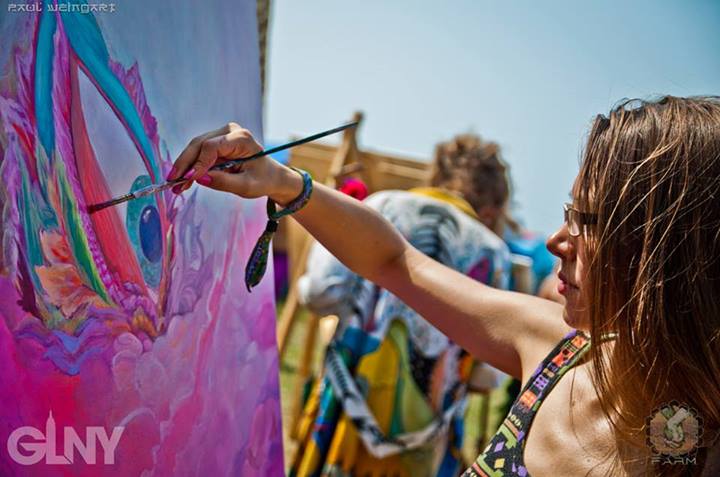 Ken Zeltakalns, is an artist and visionary based out of central New Jersey. As a painter, Zeltakalns pulls his creative  inspirations from nature as well as subtle energies which he expresses with his use of brilliant harmonious colors and stylized motifs which are cultivated into organic dreamscapes. Zeltakalns, has had the good fortune of working with some of the worlds leading visionary artists including, Robert Venosa and Alex Grey at the Chapel of Sacred Mirrors.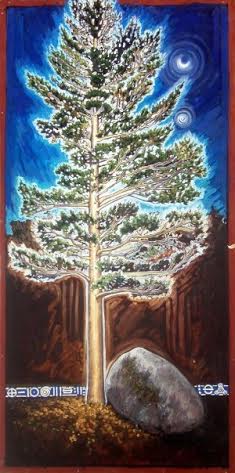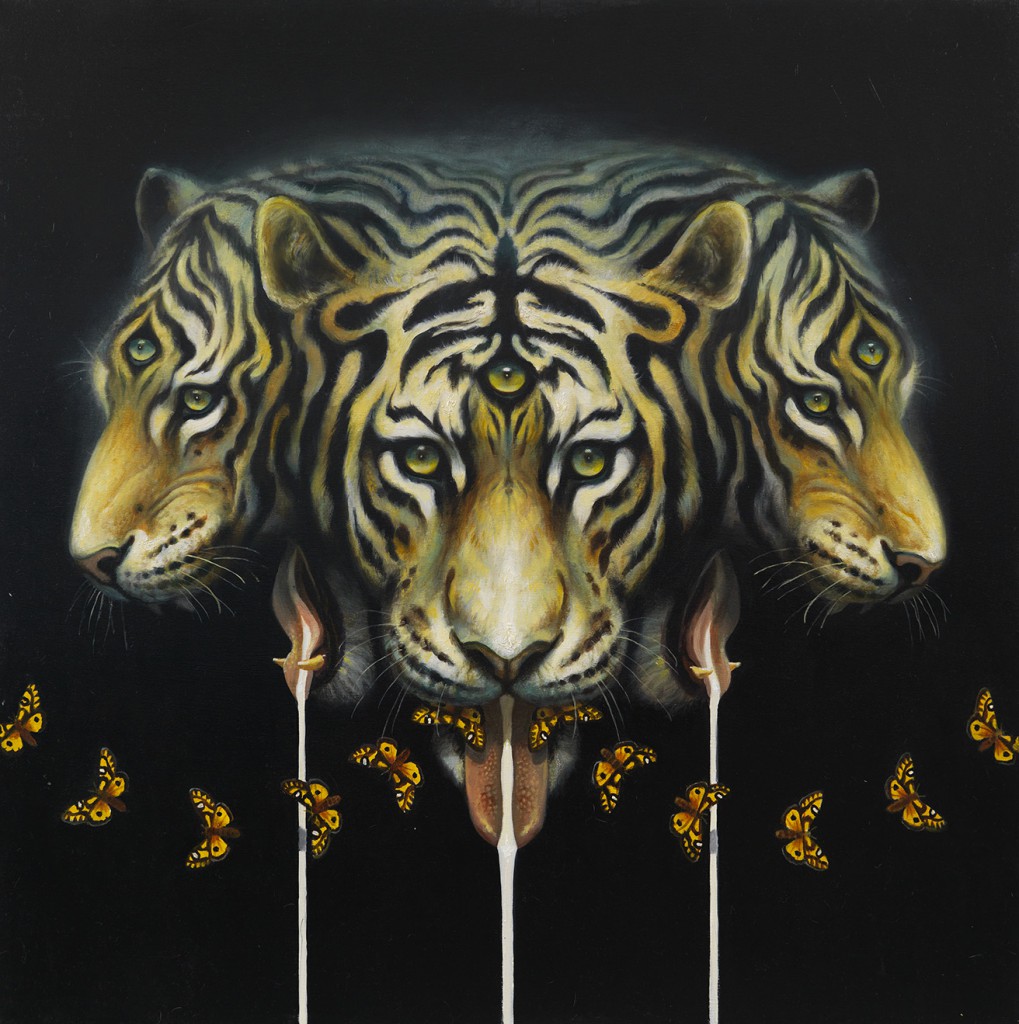 Martin Wittfooth was born in Toronto, Canada in 1981. He earned his MFA from the School of Visual Arts in New York City in 2008.  Wittfooth's work has been exhibited in galleries and museums worldwide, with solo exhibitions in New York City, Los Angeles, Seattle, and Montreal. His paintings have also appeared in numerous publications, including cover features in New American Paintings, Hi-Fructose Magazine, and American Artist. He has lectured at various art institutions, including Maryland Institute College of Art in Baltimore, Ontario College of Art and Design in Toronto, and The Museum of American Illustration in New York City.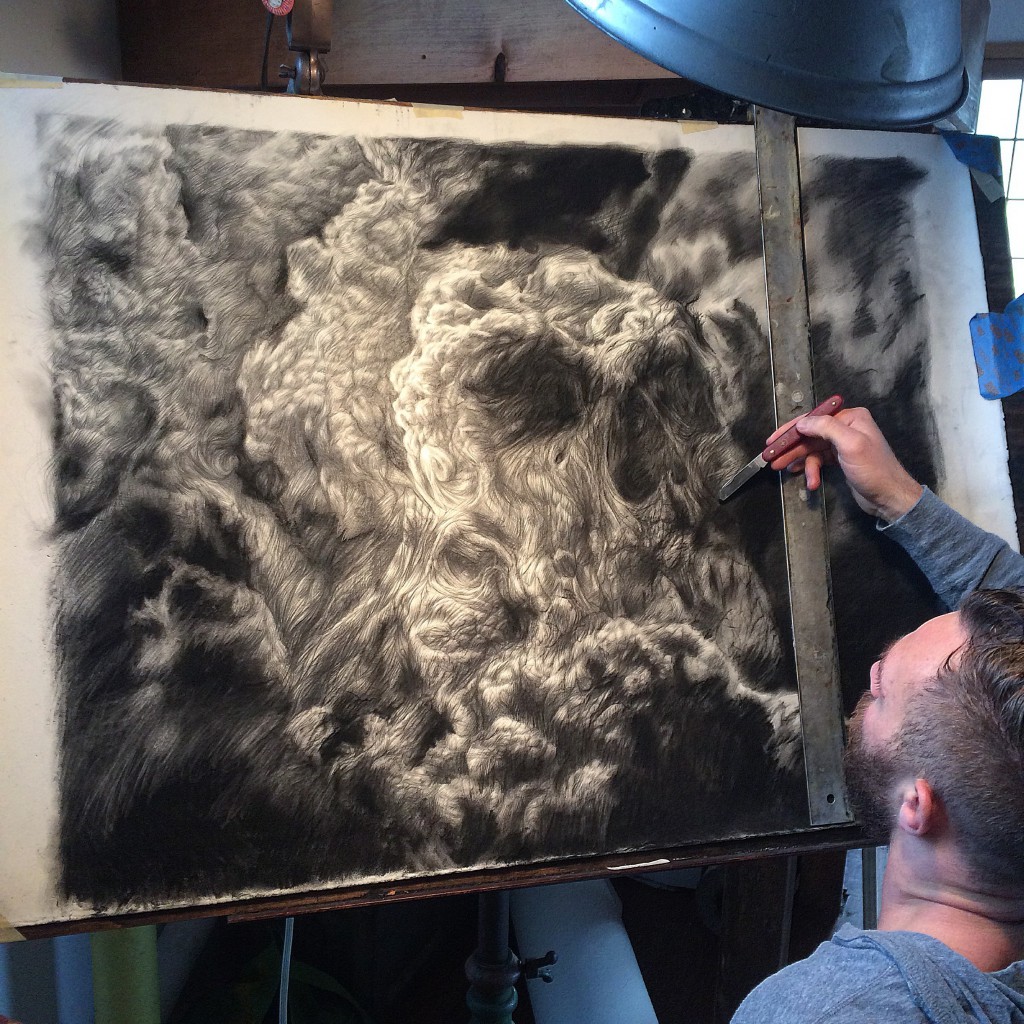 Sergio Barrale b.1982 NYC – attended Maryland Institute College of Art 2004 – In 2015 after becoming disillusioned with the vestiges of city living, Sergio quit his job, sold his possessions and moved into a cabin near Woodstock to paint full-time.  He has shown in galleries in NYC / abroad and was recently covered by the Huffington Post for his participation in Magica Sexualis by Stephen Romano Gallery NYC.
|
|
Nephilnine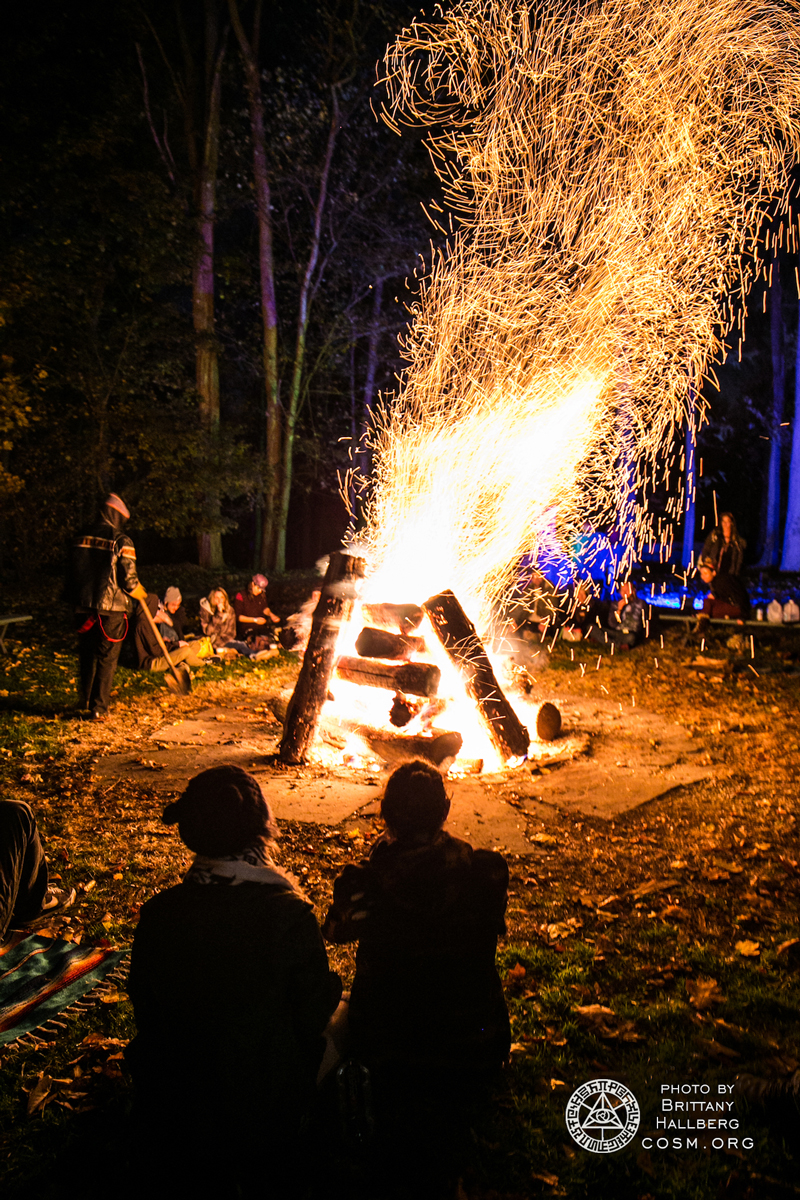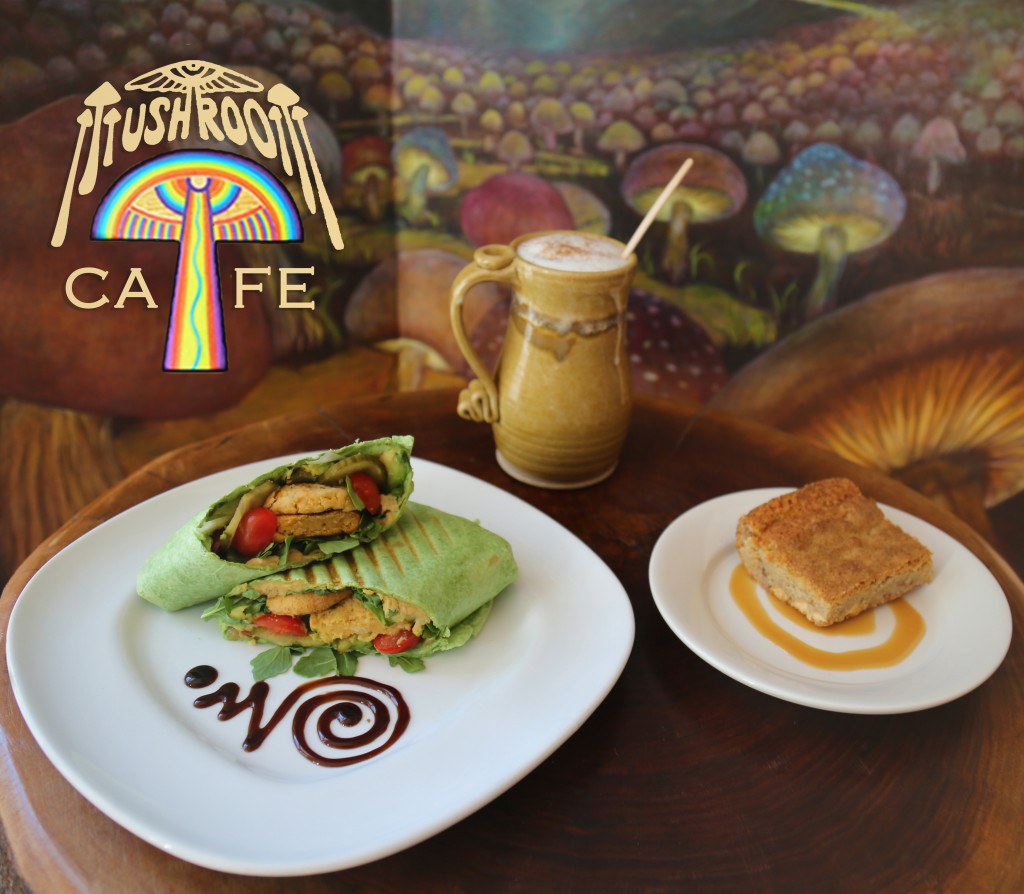 Rooms are available for rent in the Grey House, CoSM's fully renovated Visionary Victorian guest house.
For assistance in booking your stay, please call 845-297-2323 ext. 104 or email us at [email protected]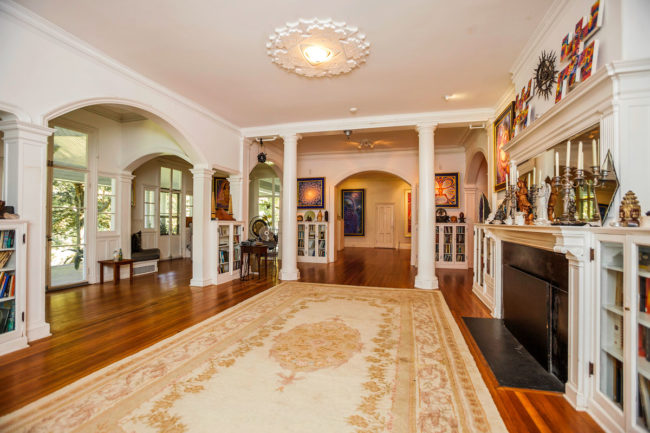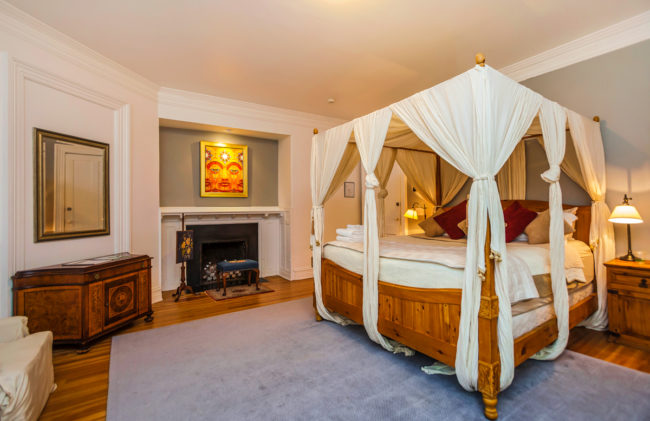 The artwork of Alex Grey & Allyson Grey plus many other visionary artists are on display in the guest house.
CoSM, Chapel of Sacred Mirrors, 46 Deer Hill Road, Wappingers Falls, NY 12590.