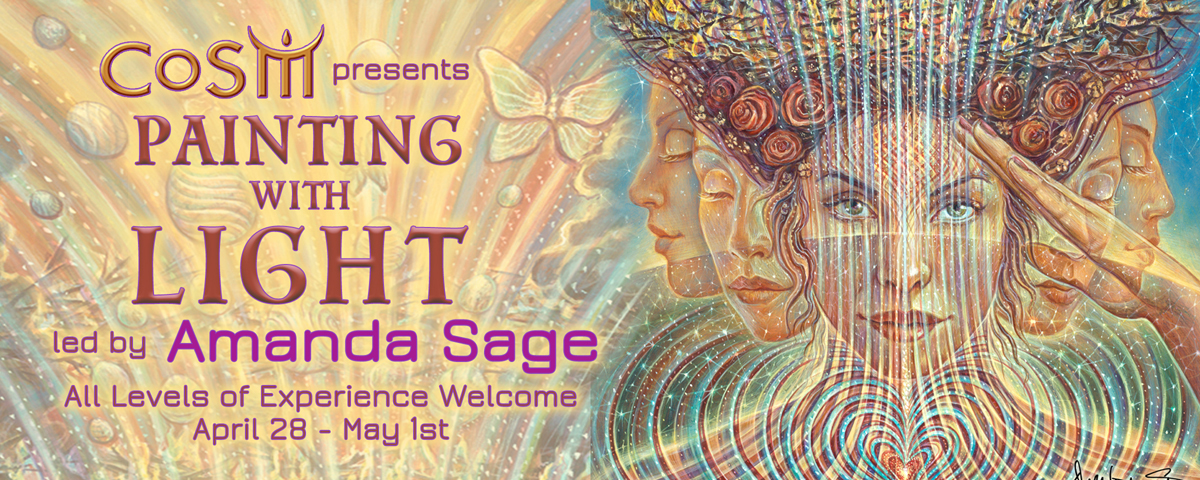 Painting with Light with Amanda Sage
Painting with Light Spring 2016 with Amanda Sage
All experience levels welcome.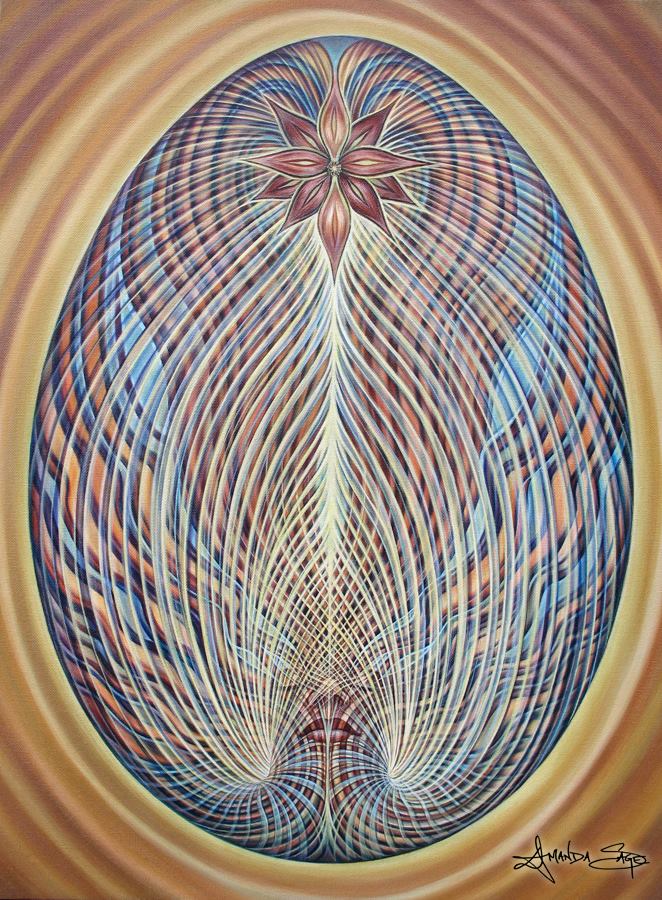 Join us for a weekend painting intensive with artist Amanda Sage at CoSM, Alex & Allyson Greys art sanctuary just one hour north of New York City.
This workshop will focus on the basics of drawing and painting through a simplified step-by-step process. All the while distilling the essence of connection between imagination and manifestation through the opening of the eye and heart. It is dedicated to those of you who know you have the art in you, but just haven't given it a chance yet; or for those of you who haven't touched a brush in years. The advanced artist will also find this workshop refreshing as we journey back to the roots, allowing fundamentals to inform a new approach.
Based on early renaissance concepts of developing a painting, you will find yourself surrendering to the art spirit as the struggle of balance, within control and freedom, moves between you and your canvas. The goal is to open and allow, within a gentle structure offered through my guidance, stemming from 20 years of commitment to the artist path.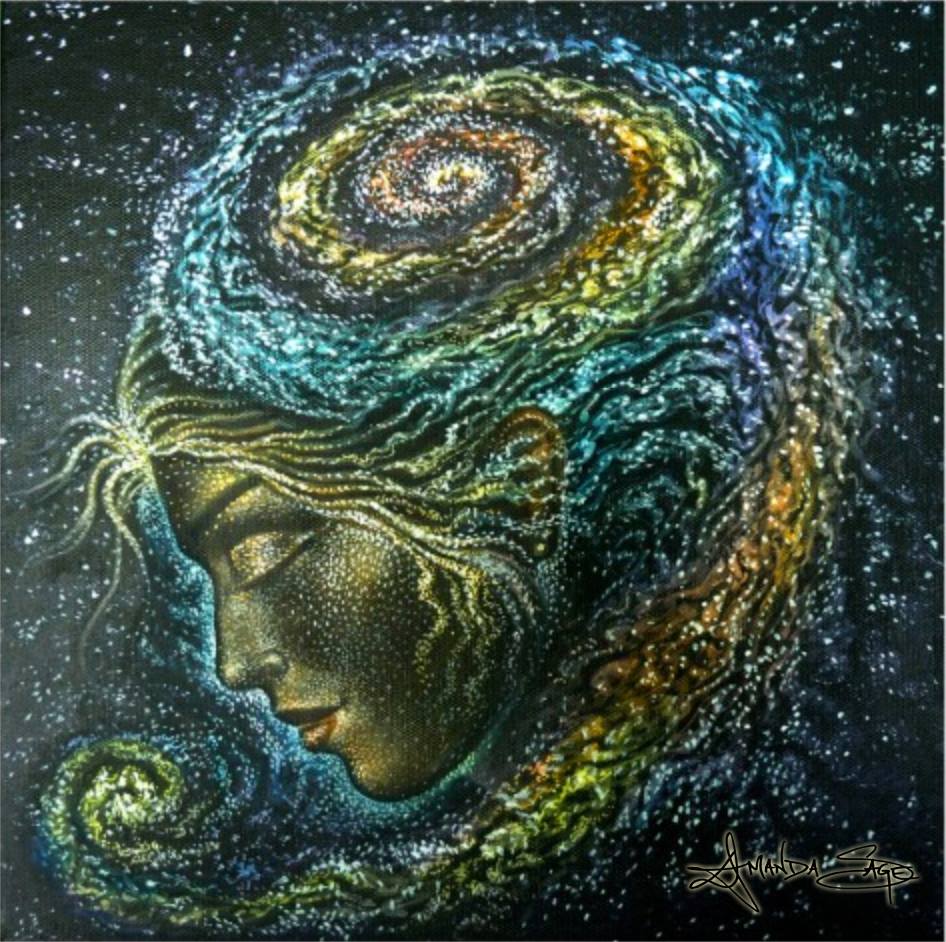 The workshop opens on Thursday with afternoon arrivals and setting up the studio. After dinner we will enjoy a slide show presentation offering inspiration and reference to the lineage of global Visionary artists and their methods, as we enter into the allegory of process. A balance between demonstrations, one on one instruction and studio time will integrate the process on Friday and Saturday, with invitations to paint as long as you wish… diving into the creative spirit, with the support of a focused group environment. Sunday will find us crawling back out of the depths into a new light as we review our work in sacred circle and prepare to return to our lives.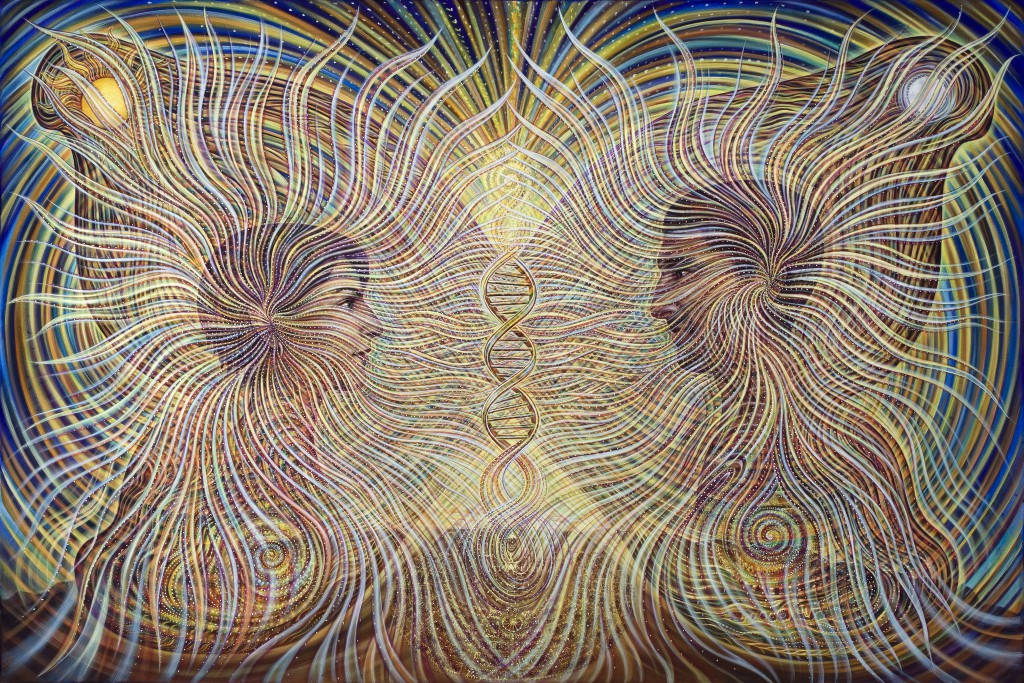 A full cycle process of discovery, over the course of 4 days, will reverberate awakenings for years to come. Offering nothing more then a valuable dip under the surface, a taste of the nectar, which can translate into an eternity as time freezes for a few precious moments. A weekend warrior download of visionary tools, this experience aims to be an invocation of the power and knowledge of the universe to channel through your spirit and your hands. Art can be a meditation, with the dedication of time, effort and focus within a safe environment.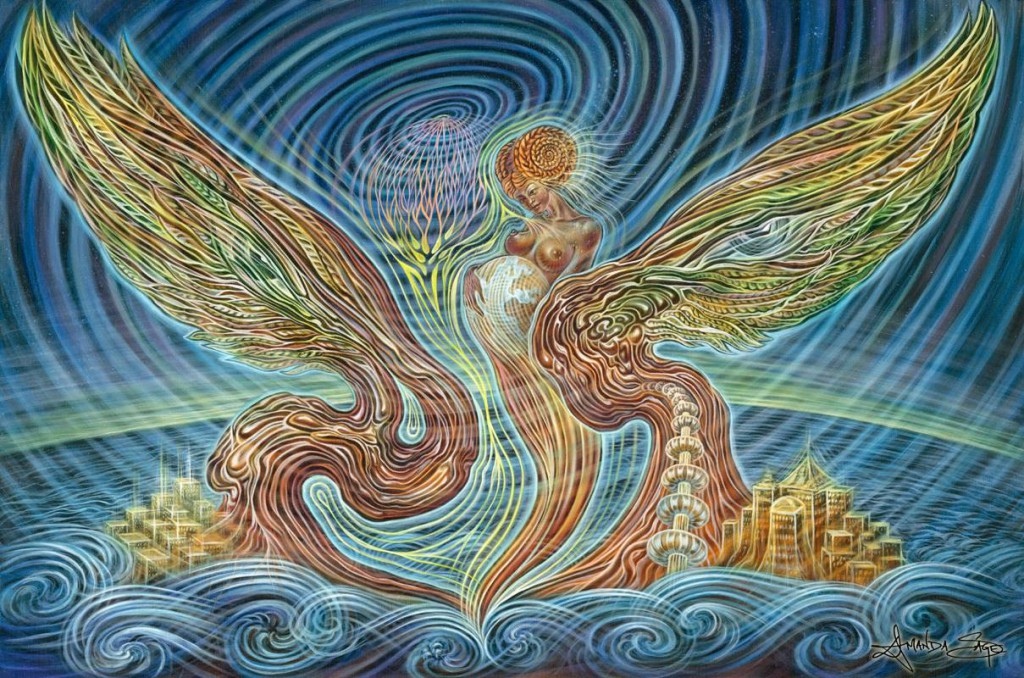 As your guide, my commitment is to give you my support and knowledge while exploring the creative realms. What may arise is unknown and as every individual and expression is unique, leave expectation aside, as you enter these gates. Mastering a craft takes thousands of hours and many years, but a glimpse into that state is possible with the right environment, dedication and practice. Transformation is inevitable if you are open to the path. And at the very least you will leave with a greater appreciation for light… within and without.
To receive more information please email: [email protected]
On request we will send a more detailed Workshop outline, including materials provided as well as required.
Amanda Sage
Amanda Sage an artist, ambassador, and visionary icon, Amanda Sage brings her own unique mix of painterly wisdom and intuitive insight to the canvas. After attending the Waldorf school of
Boulder Colorado, her adventurous spirit brought her first to Bali, then Vienna, eventually landing in Michael Fuchs' studio, where Sage apprenticed for two years in the Old Master's
techniques of etching and painting. Michael Fuchs introduced her to his father, Ernst Fuchs, whom Sage began assisting on different projects in Vienna, Monaco and the
Apocalypse Chapel in Klagenfurt.
In the year 2000, she was awarded a studio at the WUK (Werkstätten- und Kulturhaus), a Viennese cultural center and artists' collective, where Sage served as administrator and
member of the board, organizing open studios and cultural events. In 2007, she began to exhibit with the growing Visionary Art movement in the US. This led to her relocating to Los Angeles and becoming an influential personality in the
transformational festival culture, as well as participating in multiple exhibitions & initiatives world wide.
The art of Amanda Sage is characterized by strong figure-work and portraiture, accompanied by energetic waves of intense color. Each of her paintings is like a portal,
opening unto infinite possibilities of seeing and expression. Amanda Sage is at the forefront of a new breed of visionary artists, using art as a tool for personal, spiritual
and planetary transformation.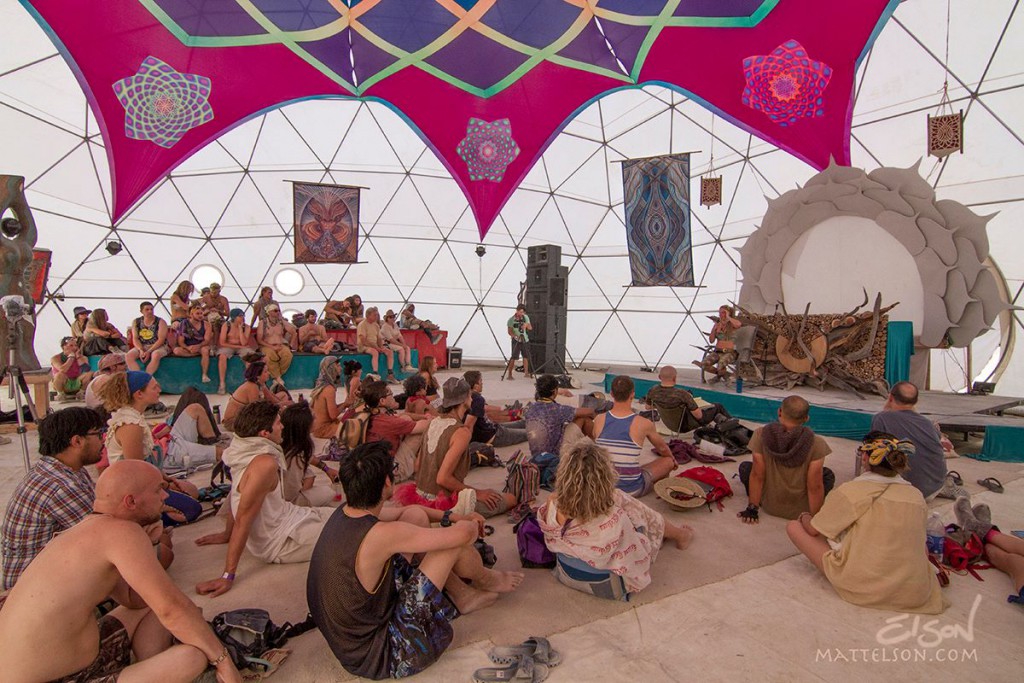 An adept of Live Painting, she now tours the world, delivering lectures, holding workshops in Colorado, Chicago, Los Angeles, Australia, Italy and Vienna and painting live while
exhibiting her works. She has been instrumental in the founding of the Vienna Academy of Visionary Art that will open its doors in the fall of 2013.
Artist Statement
'Through my work I aim to shatter the 'illusion of separation', to challenge the viewer to question, and evolve out of ignorance, conditioning and ingrained genetic habits.
In life I strive to take responsibility for the effect of my existence, and through my actions and images, inspire others to think/dream beyond their immediate capacity. Ultimately I seek to create portals that open to the infinite possibilities of being and expressing, so that we may remember and re-discover who we are, where we originate from and where we are headed.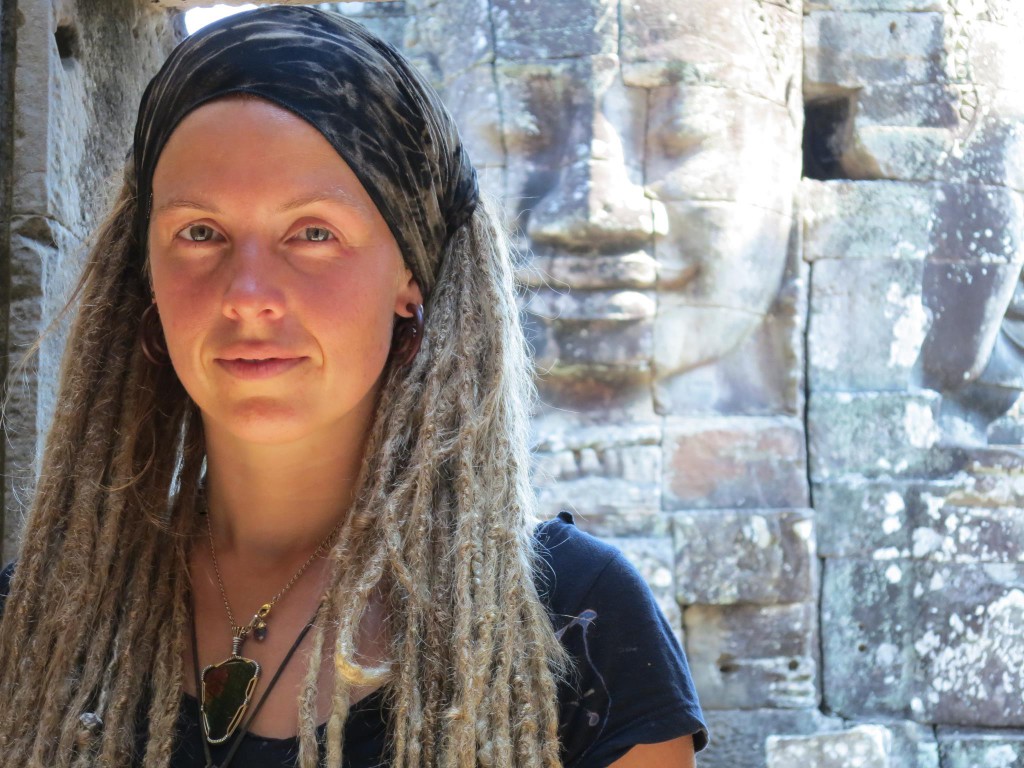 My aspiration is to paint messages, visions and narratives that communicate with an 'older & wiser us', awakening ancient memory; as well as the 'present us', that we may grow up and accept the responsibilities towards ourselves, each other and the rest of existence on this planet… now :)'
Amanda Sage is at the forefront of a new breed of visionary artists using art as a tool for personal, spiritual and planetary growth and transformation.
Born 1978 in Denver, Colorado; her adventurous spirit carried her to Bali, then on to Vienna, Austria to study classical painting with Michael Fuchs, resulting in becoming a long time painting assistant to Ernst Fuchs.
When not traveling to teach workshops or for projects & exhibitions, she currently spends most of her time in her studio above the HIVE Gallery & Studio's and the Temple of Visions Gallery in downtown Los Angeles.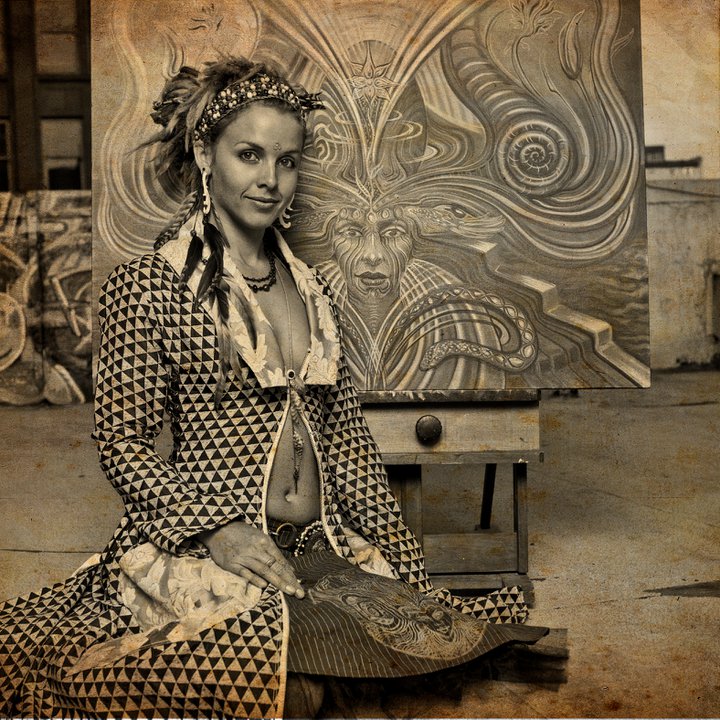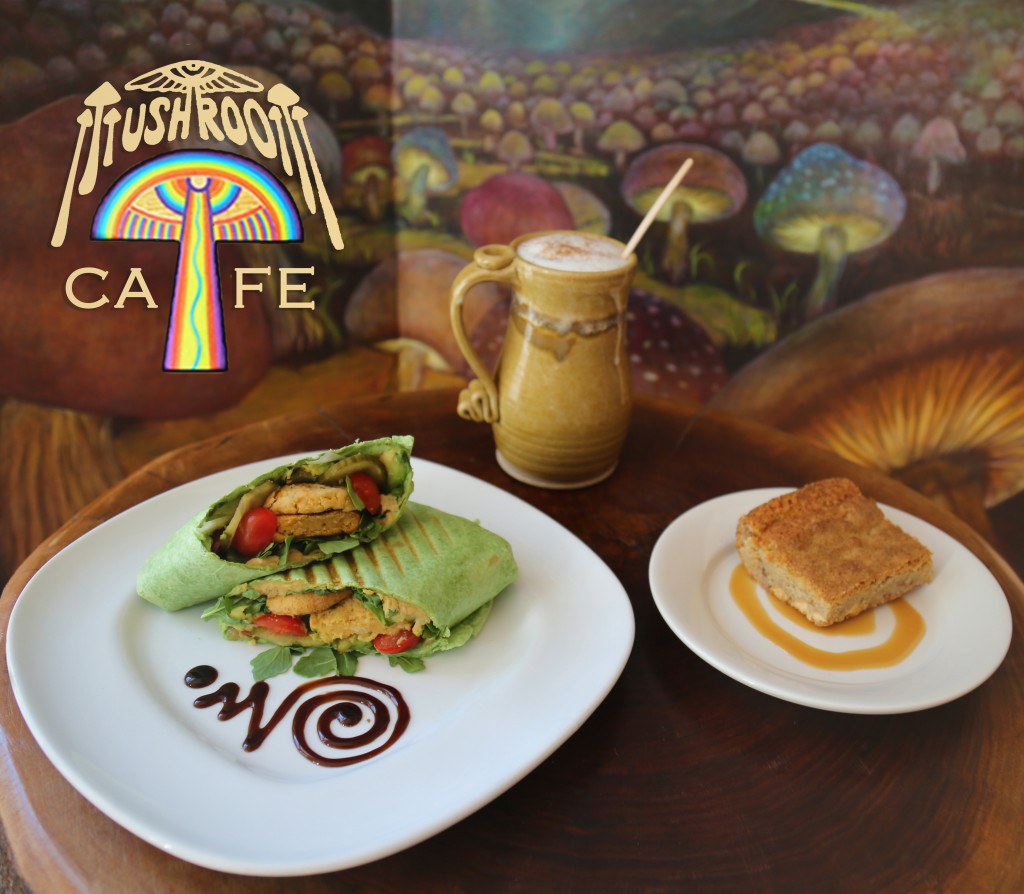 Rooms are available for rent in the Grey House, CoSM's fully renovated Visionary Victorian guest house.
For assistance in booking your stay, please call 845-297-2323 ext. 104 or email us at [email protected]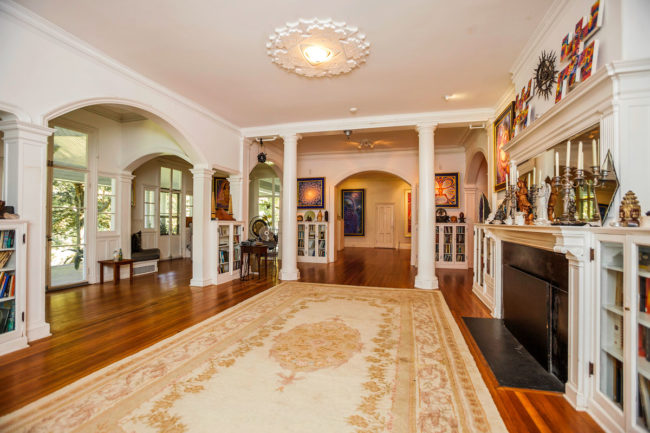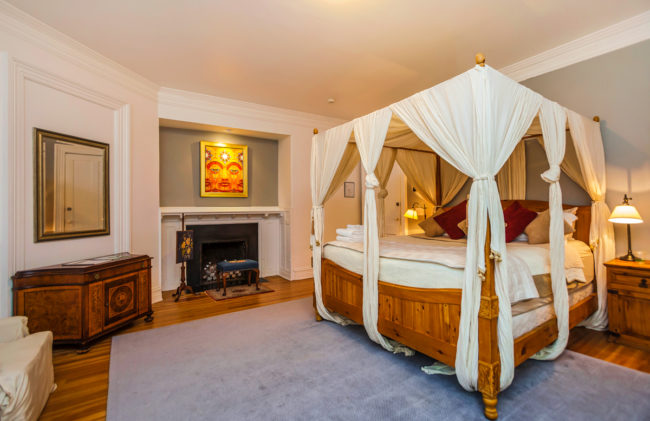 The artwork of Alex Grey & Allyson Grey plus many other visionary artists are on display in the guest house.
CoSM, Chapel of Sacred Mirrors, 46 Deer Hill Road, Wappingers Falls, NY 12590.