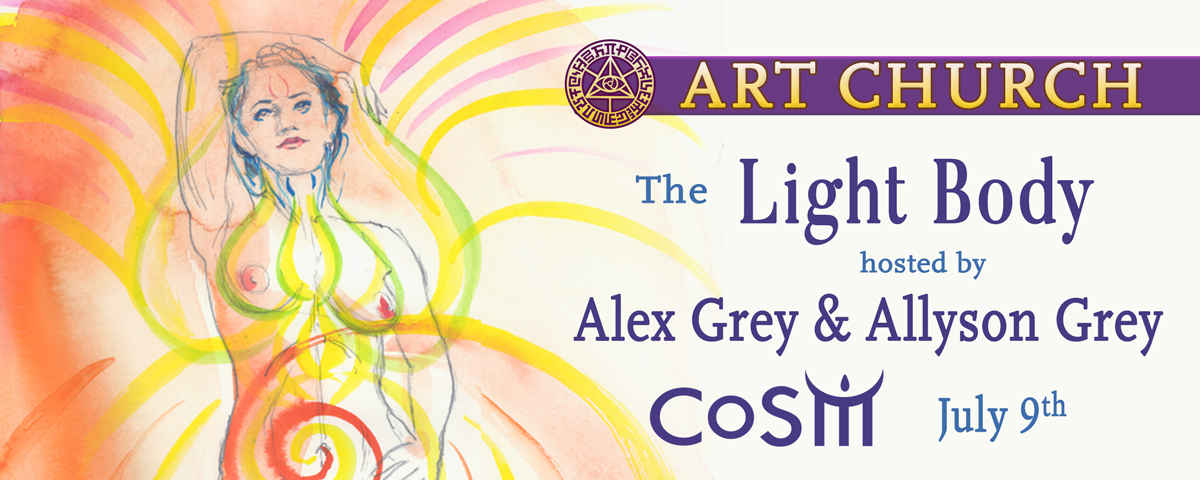 Art Church: The Light Body
The Light Body
Make art with us this Sunday afternoon accompanied by music and poetry intended to turn on the Light Body. Discussion will include an art historical overview of figurative luminosity as a recurring motifs throughout world art. Holy people are often painted with glowing haloes and auras. Yogic chakras, acupuncture meridians and points, provide a multi-cultural cartography for lights of the soul. Come prepared to create. Bring a sketchbook and colors.
Psychic Energy System, Spiritual Energy System, and Universal Mind Lattice, by Alex Grey
With Your Hosts:
Alex Grey & Allyson Grey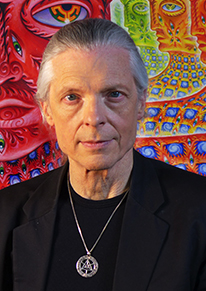 Alex Grey, world-renowned artist, poet, and author, is best loved for his paintings which portray multiple dimensions of reality, interweaving biological anatomy with psychic and spiritual energies. His books, Sacred Mirrors, The Mission of Art, Transfigurations, and Art Psalms, trace the development of his work and mystical experiences that shaped his spiritual artistic life. Alex's most recent monograph, Net of Being, addresses how his art is evolving the cultural body through icons of interconnectedness. www.alexgrey.com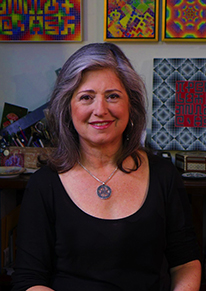 Allyson Grey
, artist, writer and social sculptor, has co-written and edited a dozen books and all seven volumes of CoSM Journal of Visionary Culture. Since 1975, Allyson has been artistic partner and studio mate of artist, Alex Grey. With a Master of Fine Arts from Tufts University, Allyson has been an educator and muse to artists for over 30 years.
 Alex and Allyson are the parents of actress, Zena Grey. allysongrey.com Together, the Grey co-founded the Chapel of Sacred Mirrors, CoSM, an interfaith church since 2008, celebrating creativity as a spiritual path.
Event Schedule
1pm
– Program Begins
• Art Meditation — music by Jon Ohia
• BRING DRAWING MATERIALS including colored pencils, pens or watercolor and a sketch book or pad.
• Journaling and poetic expression also encouraged.
• Meditation Ends with Closing Reflections
• Break — [store & cafe will be open]
• Presentation on The Light Body
• Discussion
• Drawing Meditation — music by DJ Jon Ohia
• Closing Ceremony
[rooms-available-off-peak]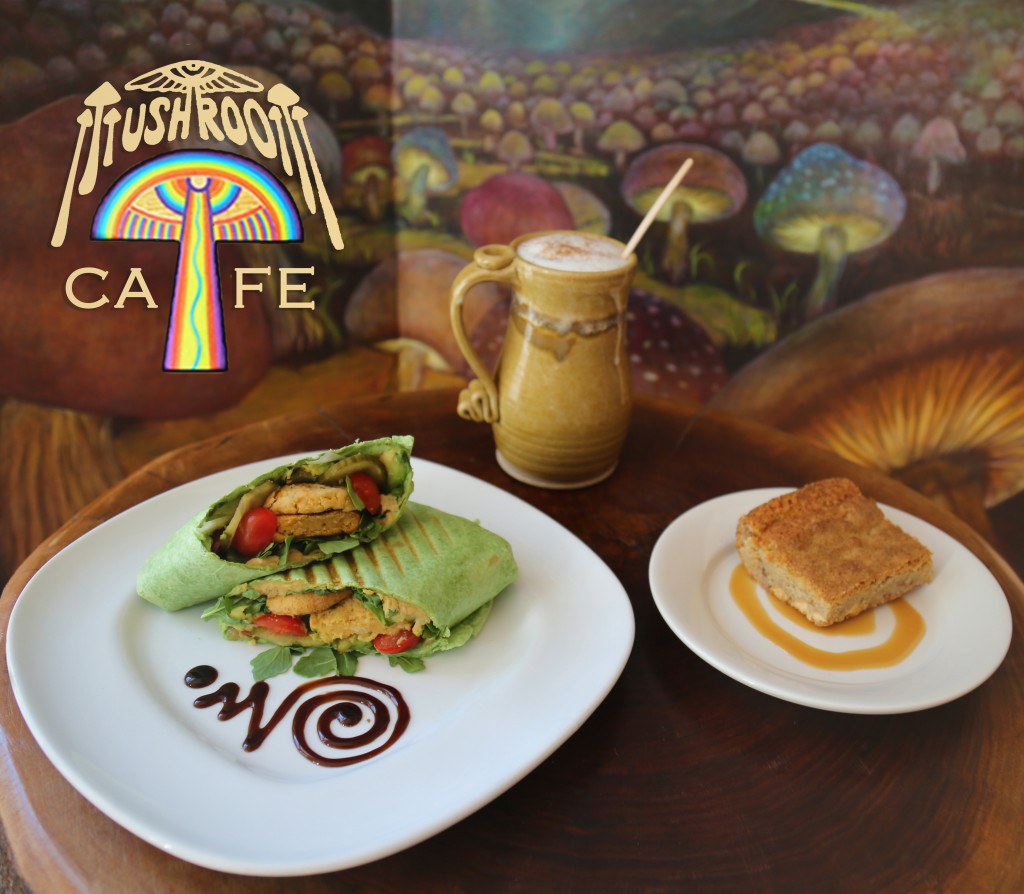 CoSM, Chapel of Sacred Mirrors, 46 Deer Hill Road, Wappingers Falls, NY 12590.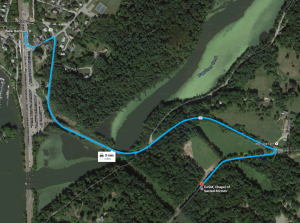 Save
Save
Save