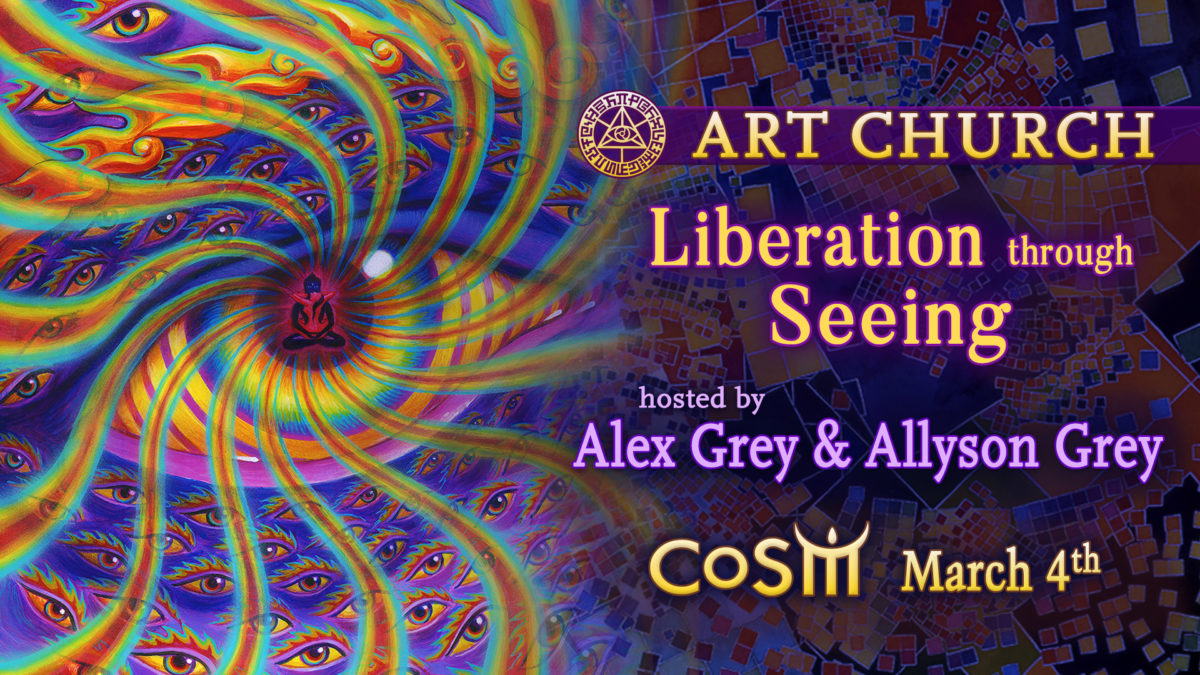 Art Church: Liberation through Seeing with Alex & Allyson
Art Church: Liberation through Seeing with Alex & Allyson
There is a special class of esoteric art objects in Tibet that are said to plant seeds of liberation in the mindstream of the viewer and be a catalyst for spiritual awakening. The name of these objects in Tibetan is spongrall, translating as liberation through seeing. These artifacts, like the "Black Hat of the Karmapas" or the statue of Padmasambhava that was blessed by him are felt to transmit enlightening energies.  All the world's wisdom traditions seek to embody spiritual presence in their creative expressions.  The promise in all sacred art is an encounter with the holy, to "set us free."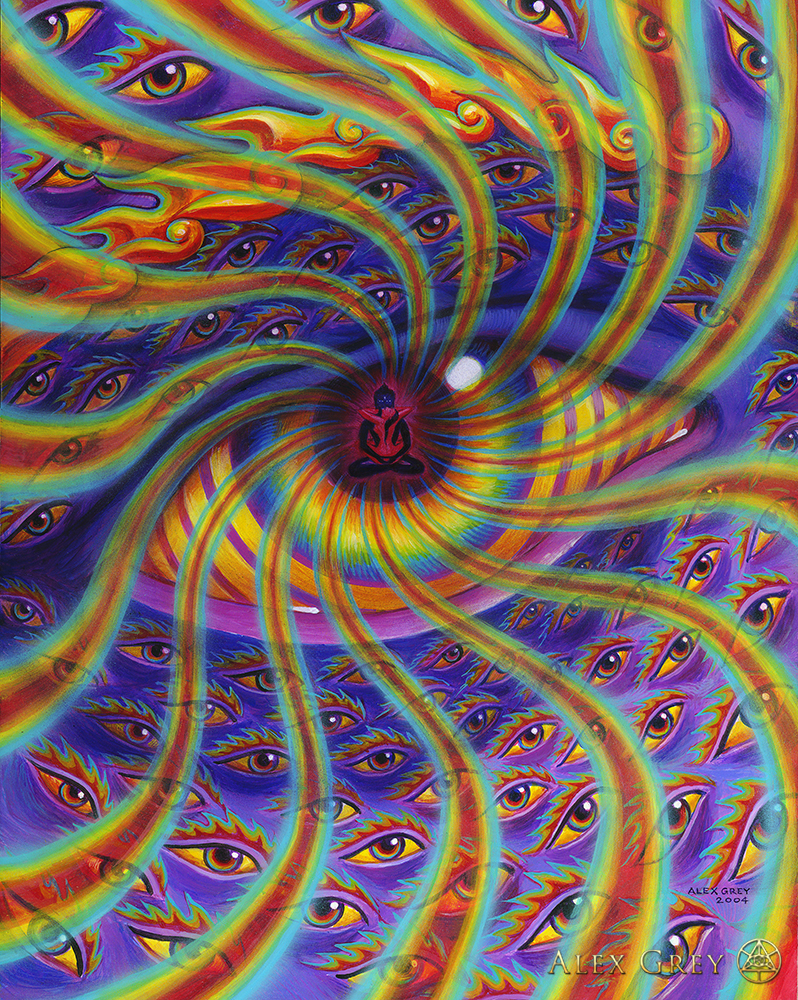 Liberation Through Seeing, by Alex Grey
According to  the Vedic scriptures of Hinduism, Moksha means emancipation, liberation or release. Moksha connotes freedom from saṃsāra, the cycle of death and rebirth. Metaphorically, Moksha refers to self-realization and self-knowledge. The path to moksha is described in this 8th Century Hindu text:
Beyond caste, creed, family or lineage,
That which is without name and form, beyond merit and demerit,
That which is beyond space, time and sense-objects,
You are that, God itself;
Meditate this within yourself.
— Verse 254, Vivekachudamani, 8th Century AD
To wake up a worshipper to Divinity is the mission of an icon painter. Christians icons are considered windows to heaven or doorways to the sacred. Looking though the window, ceremonially consecrated by a priest, empowers the transmission of the sanctified art object. The eyes of spirit portrayed in a Christian icon painting gaze back sending love to the devoted, making the work of art a two-way Sacred Mirror.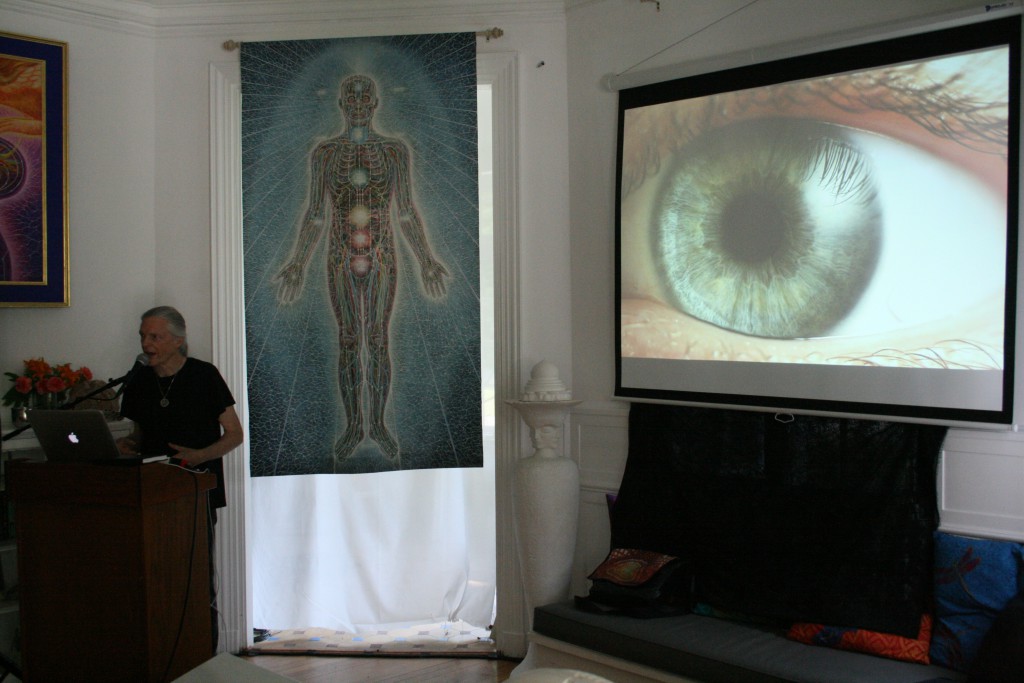 Accessing the Divine Imagination, an artist may feel morally compelled to share an effective icon representing that experience. Contemplating that artifact, the consciousness of a viewer could be uplifted to a higher spiritual orientation. Direct contact with Transcendental reality, the mystical experience, brings relief from suffering. By dis-identifying with the limited ego-self, we open to a true unbounded state that is described in the mythology of all religions. Holy artworks are sacred mirrors that can transmit the highest wisdom and compassion into the heart of the beholder.
Join us at Art Church, Sunday, discover how meditating on sacred objects of contemplation can provide "Liberation Upon Seeing." Bring one or more of your personal "Power Objects" to draw.
With Your Hosts:
Alex Grey & Allyson Grey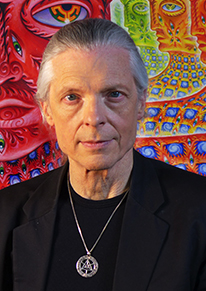 Alex Grey, world-renowned artist, poet, and author, is best loved for his paintings which portray multiple dimensions of reality, interweaving biological anatomy with psychic and spiritual energies. His books, Sacred Mirrors, The Mission of Art, Transfigurations, and Art Psalms, trace the development of his work and mystical experiences that shaped his spiritual artistic life. Alex's most recent monograph, Net of Being, addresses how his art is evolving the cultural body through icons of interconnectedness. www.alexgrey.com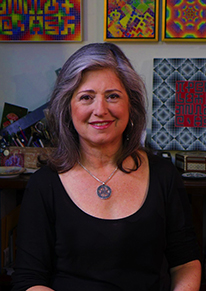 Allyson Grey
, artist, writer and social sculptor, has co-written and edited a dozen books and all seven volumes of CoSM Journal of Visionary Culture. Since 1975, Allyson has been artistic partner and studio mate of artist, Alex Grey. With a Master of Fine Arts from Tufts University, Allyson has been an educator and muse to artists for over 30 years.
 Alex and Allyson are the parents of actress, Zena Grey. allysongrey.com Together, the Grey co-founded the Chapel of Sacred Mirrors, CoSM, an interfaith church since 2008, celebrating creativity as a spiritual path.
1pm – Program Begins
•    Art Meditation with music
•    BRING DRAWING MATERIALS including colored pencils, pens or watercolor and a sketch book or pad.
•    Journaling and poetic expression also encouraged.
•    Meditation Ends with Closing Reflections
•    Break — [store & cafe will be open]
•    Presentation on Liberation Through Seeing
•    Discussion
•    Drawing Meditation  with music
•    Closing Ceremony
Rooms are available for rent in the Grey House, CoSM's fully renovated Visionary Victorian guest house.
For assistance in booking your stay, please call 845-297-2323 ext. 104 or email us at [email protected]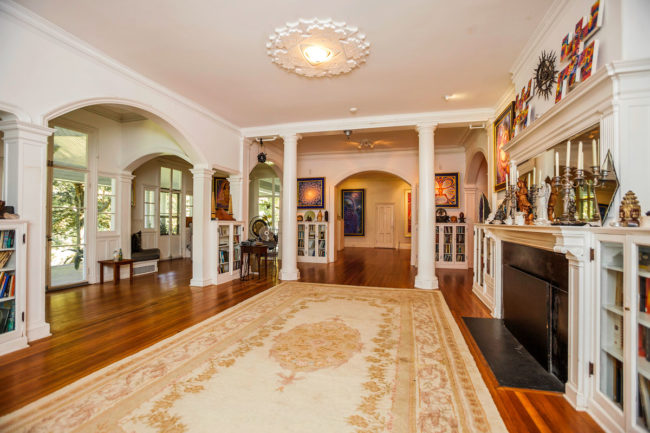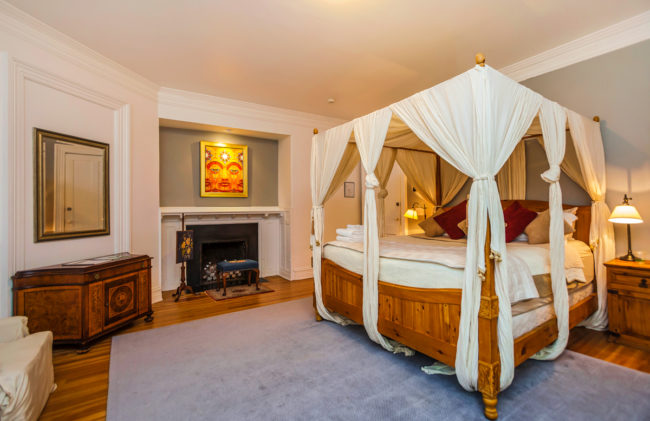 The artwork of Alex Grey & Allyson Grey plus many other visionary artists are on display in the guest house.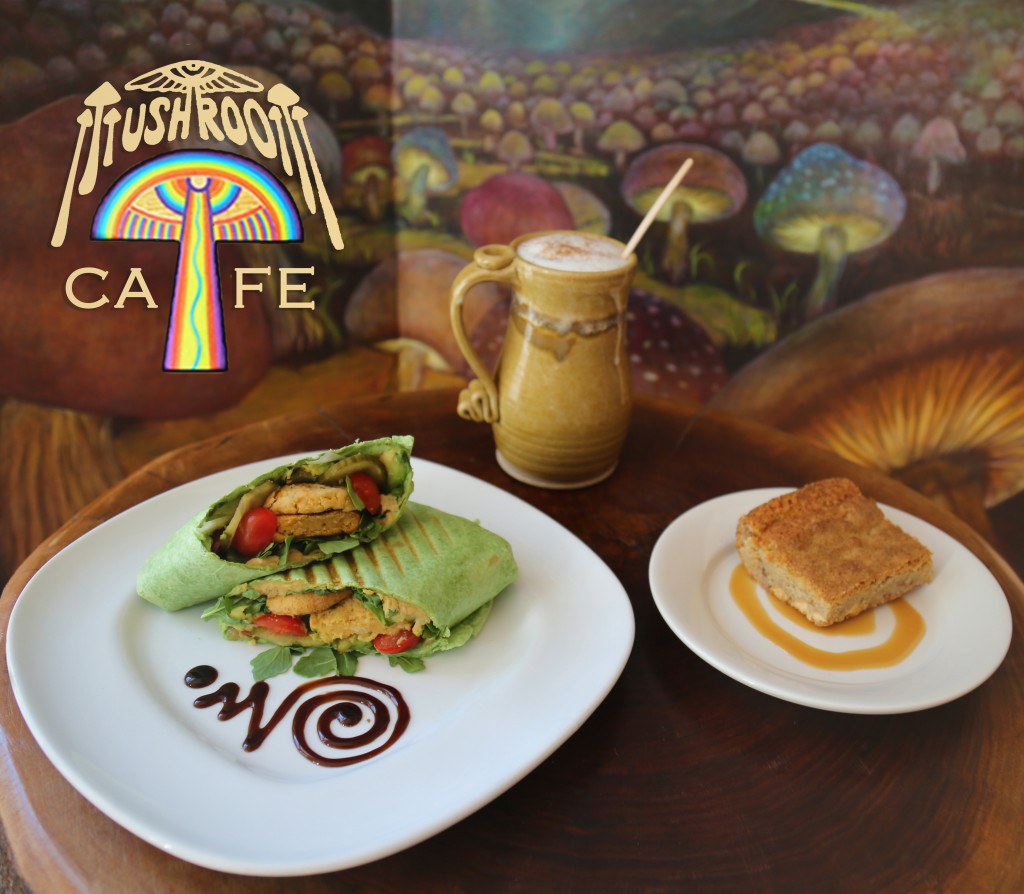 CoSM, Chapel of Sacred Mirrors, 46 Deer Hill Road, Wappingers Falls, NY 12590.