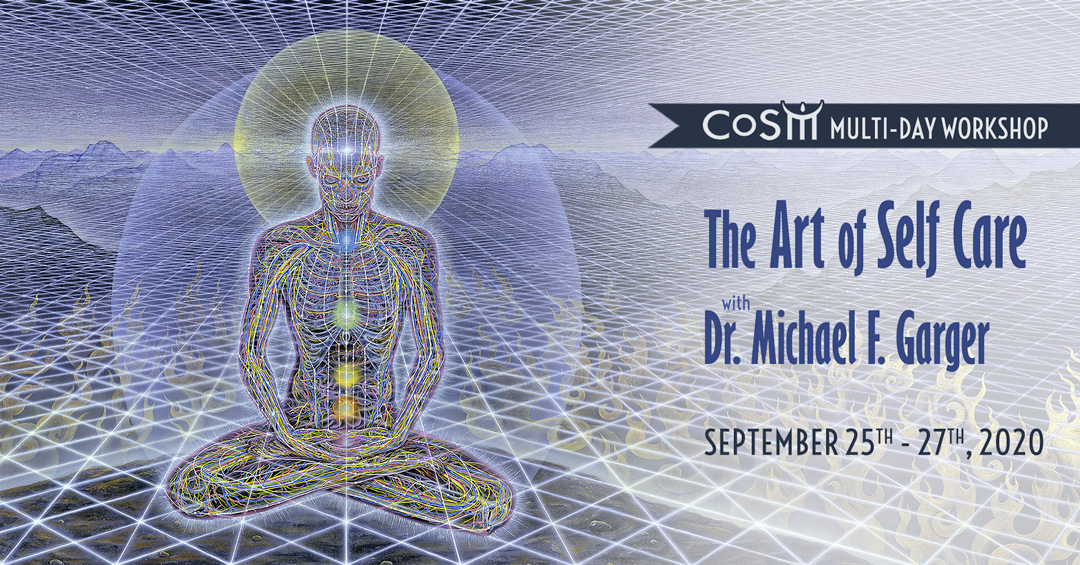 The Art of Self Care with Dr. Michael Garger
The Art of Self Care
With Dr. Michael Garger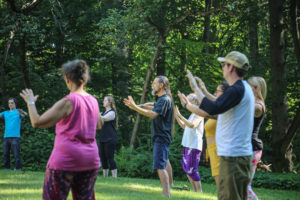 The vast majority of what it takes to be vital and functional must come from efforts that we make for ourselves.  The art of self-care is your creative output related to your awareness and practice of keeping yourself healthy/whole.  This workshop will help you make your health focus more efficient and effective.
In this nature field in which we live, our multi-dimensional reality, the mind/body vessel, is the receiver/transmitter/transformer through which our spiritual essence ultimately translates into our worldly experience.  Our mind/body conducts and directs this energy both consciously and subconsciously to create our reality.
The better our alignment with the nature field, the more healthy and powerful we are and the more effectively and efficiently we can express this creative force.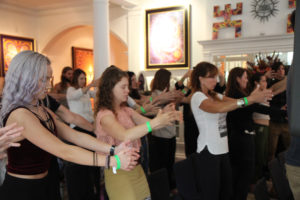 In order for us to achieve this ability, this program will:
Help us develop a philosophical and technical understanding of the principles upon which our bodies and the nature field function. This will serve as a guiding framework with which to base our thoughts and actions, eventually reprogramming ourselves so that optimal behaviors can be incorporated into our everyday lives, allowing us to take full advantage of the organization and perfection of this energetic grid.
Provide tools in the form of basic focuses and exercises that will produce alignment, power, and clarity in our physical, mental, emotional and energy bodies.  These include Chi Kung and other techniques of Taoist Yoga and Chinese medicine (all part of the ancient Chinese philosophy and practice of health creation, eventually leading to enlightenment.), and other meditation and mindfulness activities.
This workshop is simple and straightforward. No experience necessary. Our focus will be on building foundational health, developing the basic elements that make up our ability to function and thrive.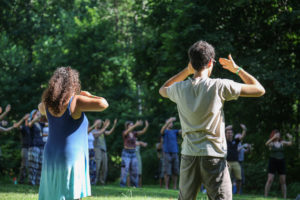 The workshop will include exercises and guided meditations for:
Developing optimal standing and seated postures,
movement-patterns and breathing
Stretching, toning and stabilization
Emotional transformation and balance
Expanding and directing your Chi (energy body)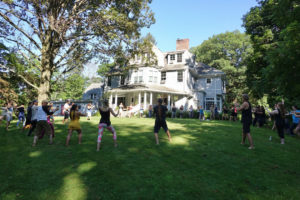 Portions of this class will be outdoors to take full advantage of the power formations and vortex energies of the natural landscape. This system can be used as a primary health care program or be a supplement to your already existing regimen.
By taking part in this workshop, we will be elevated by the principles of resonance and synergism. As we enhance our energy field, it will harmonize with the energy fields of those around us. This will support and uplift our field, making it exponentially more powerful than it would be on its own. We will then implant our personal and collective intentions into the nature field for transformation of ourselves and the planet.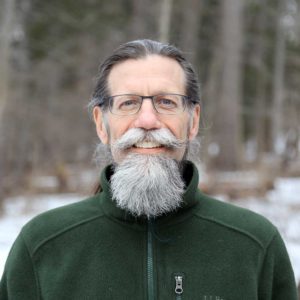 Michael F. Garger DC has been teaching Chi Kung and other aspects of Taoist Yoga as well as maintaining a chiropractic practice for the past 30 years. Integrating Eastern and Western disciplines, he has developed a program that inspires and prepares individuals to connect to and apply the laws of nature so that they can have optimal health, vitality and creative ability.
Friday:
3 pm – 6 pm: Guests Arrive
6pm – 7 pm: Dinner
7:30 pm: Orientation
Saturday:
10 am – 1 pm: Session 1
1 pm – 2 pm: Lunch
2 pm – 6 pm: Session 2
6 pm – 7 pm: Dinner
7:30 pm: Session 3
Sunday:
10 am – 12 pm: Session 1
12 pm – 1 pm: Closing reflections
1 pm – 2 pm: Lunch / end of workshop
1. Introduction –Fundamentals of health care/self care
2.Physical Alignment
•Posture
•Breathing
3. Mental Alignment
Orienting the mind to affirmative and inclusive states
4. Energy Body Alignment: Microcosmic orbit meditation
5. Creative Process Discussion
6. Producing Force through Making Effort
Toning and relaxing the mind/body vessel
7. Illuminating the Energy Body
Directing Creative Force
8. Chi Kung Exercises
Static and Moving Postures
9.  Stretching and Optimal Movement Patterns
Unblocking the Channels
10. Emotional Body Alignment
Six Healing Sounds Meditation
Connecting to the Elements
Rooms are available for rent in the Grey House, CoSM's fully renovated Visionary Victorian.
Accommodations for this event must be booked directly through Guest Services. Accommodations may only be booked once event tickets have been purchased. Please call 845-297-2323 ext. 104 or email us at [email protected]
To plan a future stay, please view our Booking Calendar.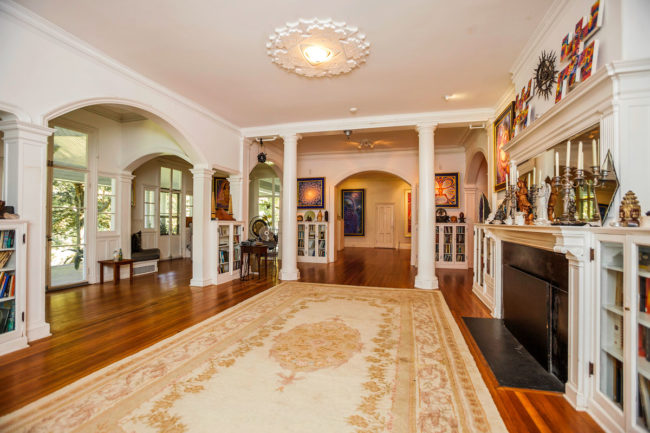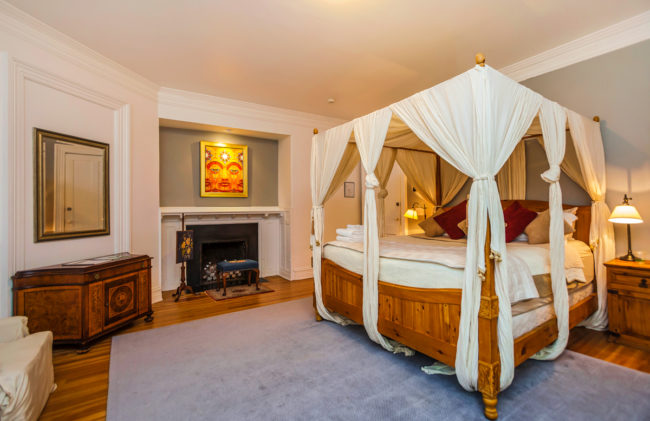 The artwork of Alex Grey & Allyson Grey plus many other visionary artists are on display in the guest house.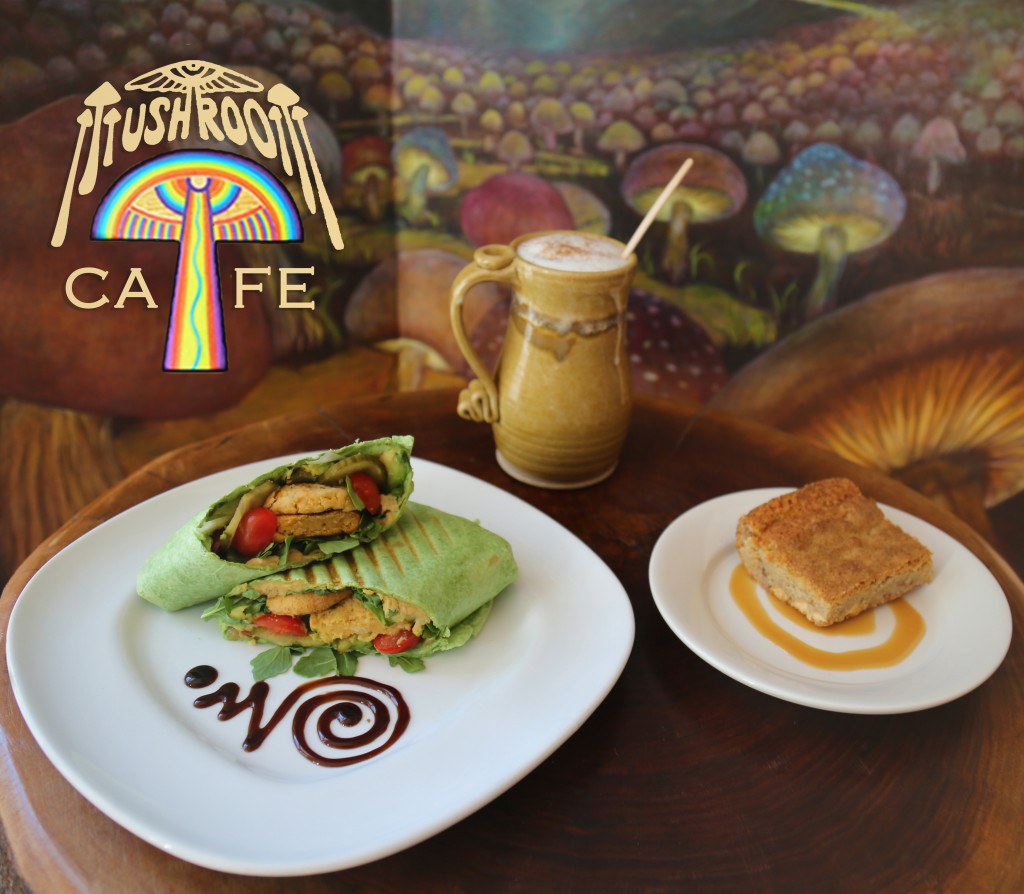 CoSM, Chapel of Sacred Mirrors, 46 Deer Hill Road, Wappinger, NY 12590.