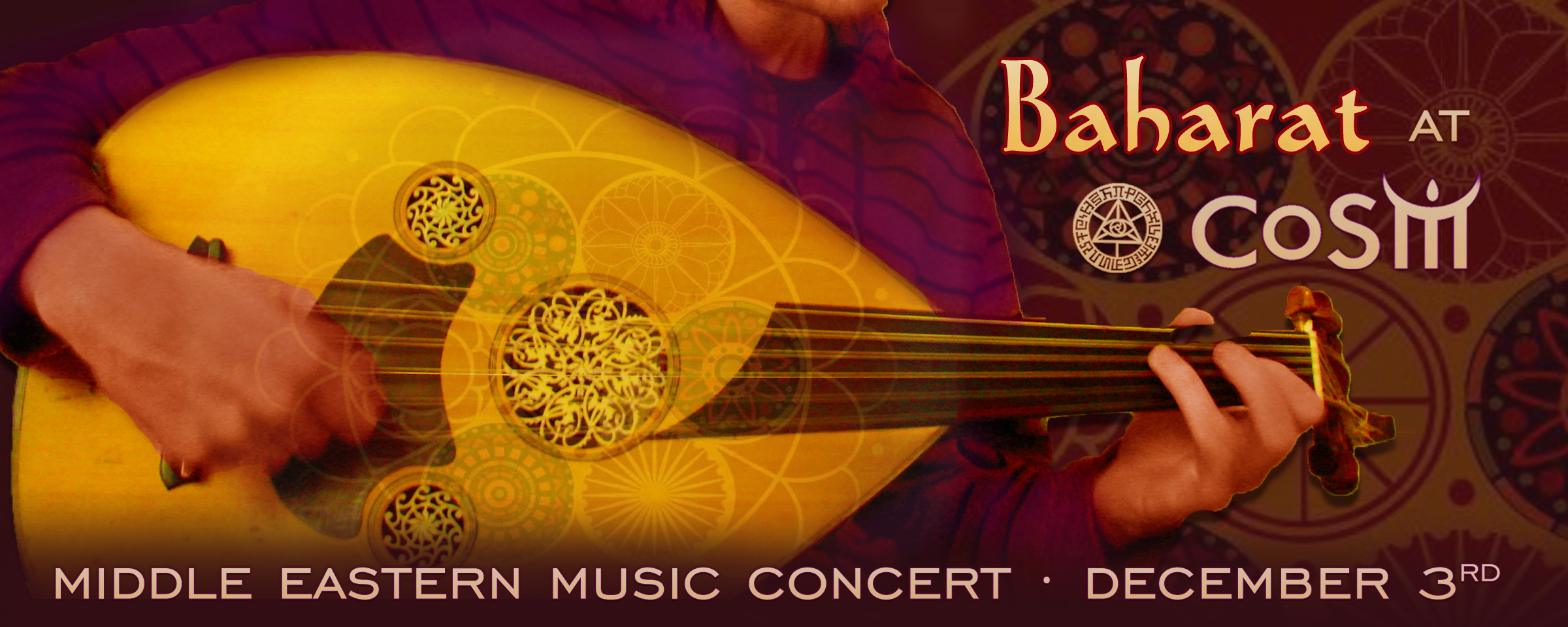 Baharat Middle Eastern Music Concert
CoSM Presents:
Baharat Middle Eastern Music Concert
12pm –
CoSM opens
8pm –
Baharat Middle Eastern Music Concert
10pm –
End of event
11pm –
CoSM closes
Baharat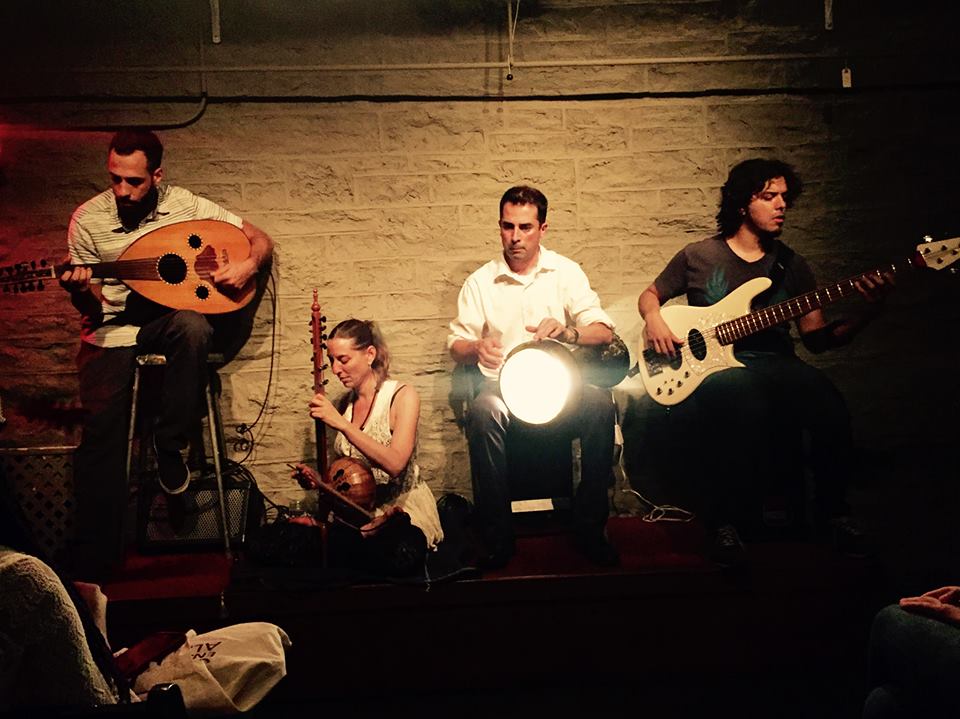 Founded by Brooklyn native Michael Burdi in early 2014. An ethnic fusion band, the word Baharat is Arabic for spices. More specifically a spice combination that varies in different regions from the Middle to Far East. Baharat band uses different rhythms and phrasings from many of these cultures, creating a sound that is both similar to each culture yet true to their own sound. Baharat also has influences from Flamenco to Native American music and are still exploring more ethnic musics from around the world. After playing shows around New York City with various musicians, the bands line up began to take shape. Jeff Campoli, a Middle Eastern percussionist who became the backbone of the band's rhythm section joined and they began playing a monthly resident showcase for bellydancers in New York.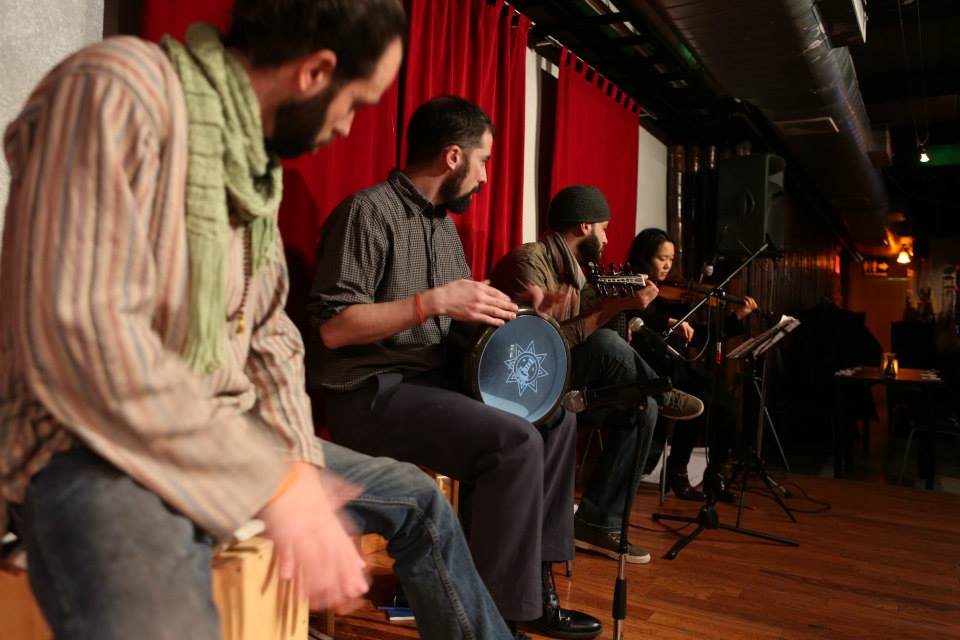 Baharat developed a traditional repertoire as well as enough material for their debut album, Mosaics. Before the album was complete, the band was joined by electric bass player Enrique Mancia, who give the band a fuller sound that would bring it all together. Most recently Jimmy Lopez has joined the band on Latin and world percussion. The band is also joined regularly by guest musicians, live and on their record. Baharat is working on the followup to Mosaics and are out playing New York City and beyond to support their album.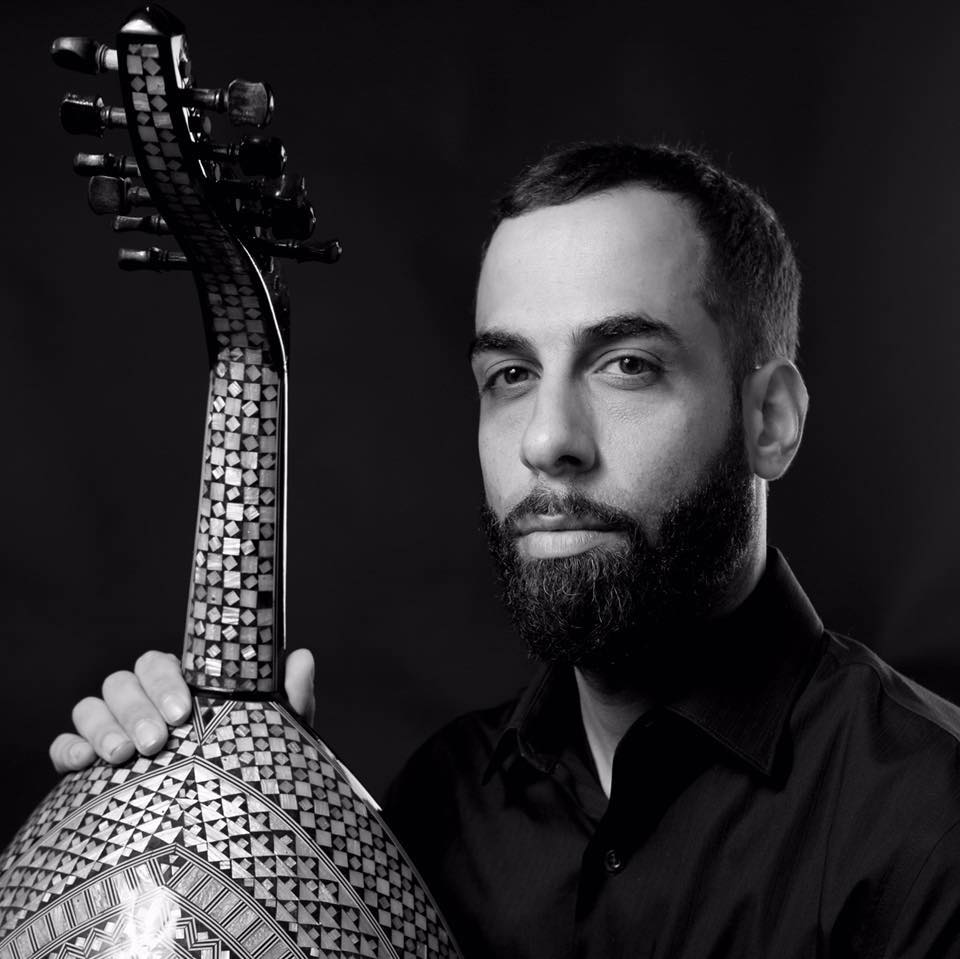 Michael Burdi
(Oud) is a Brooklyn born Syrian/Italian multi-instrumentalist and composer. The founder of the Baharat Band, Michael has studied Arabic oud for several years with some of the best teachers in New York. He started the band Baharat in 2014. Michael accompanies belly dancing classes and showcases as well as performing in festivals, restaurants, museums, art galleries and more. He also plays with other projects in NYC and abroad.
Enrique Mancia
(Bass) is a Honduran bass player currently living in NYC. A honors graduate from New School for Jazz and Contemporary Music, he has performed in major festivals throughout the country and recorded with award-winning producers from the East to West Coast for several artists.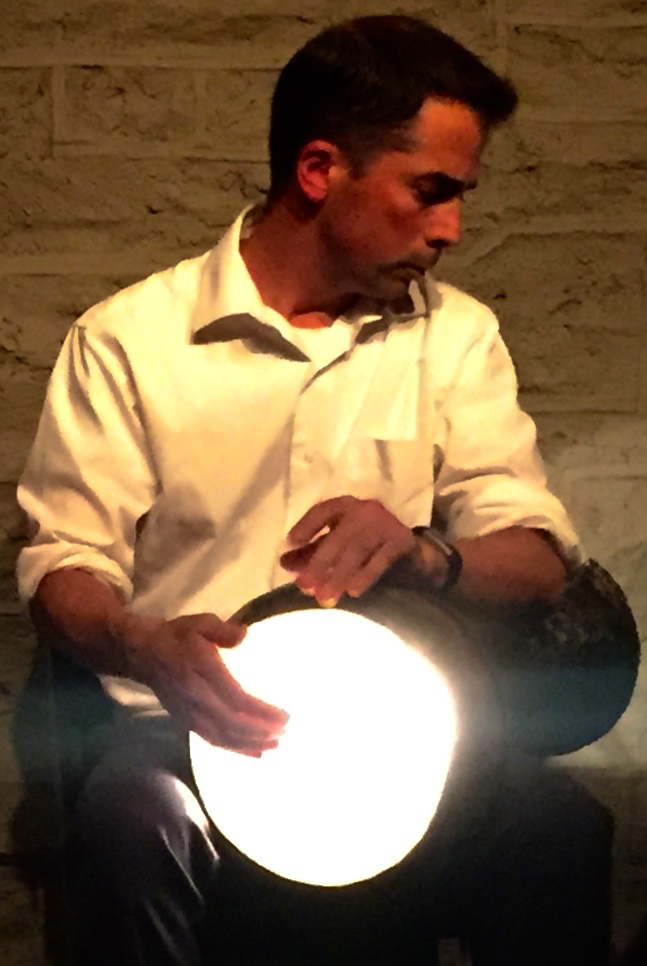 Jeff Campoli
(Darbuka)  is a percussionist with over 20 years of experience performing in various musical genres (Klezmer, Russian folk, Romani, Balkan Brass, Turkish, Arabic, musical theatre, experimental, and post-punk). He has played in a variety of venues: festivals, parties, cabarets, burlesque shows, bars, weddings and funerals. He plays the following instruments with Baharat Band: darbuka, dahola, tar, davul (bass drum), and riq.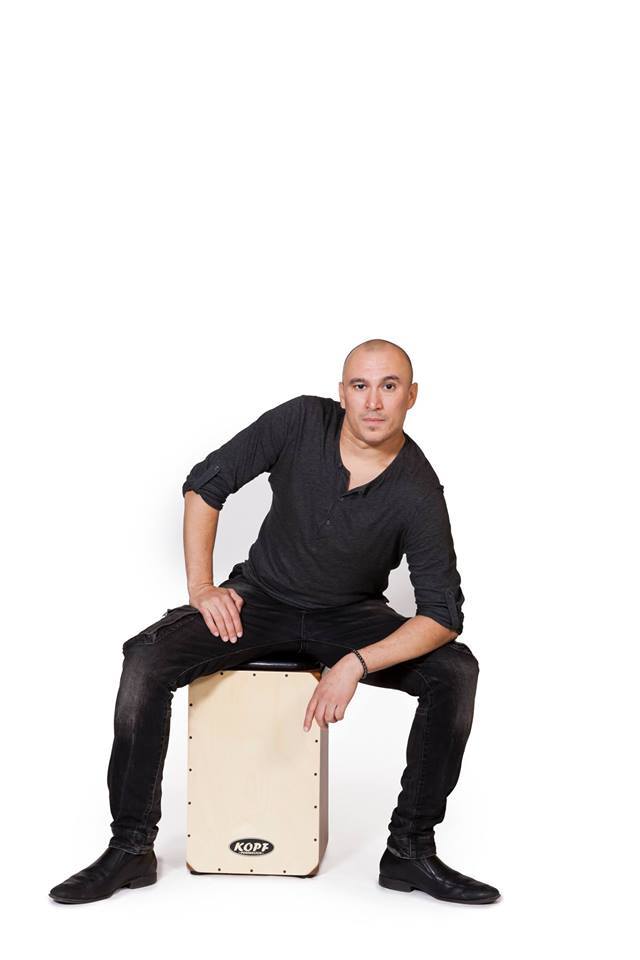 Jimmy Lopez
(percussion) hailing from Brooklyn and specializing in world percussion instruments. His fusion of global ethnic rhythms and playing techniques along with his diverse drum and percussion palette has led him to be the percussionist of choice for many popular musicians and groups.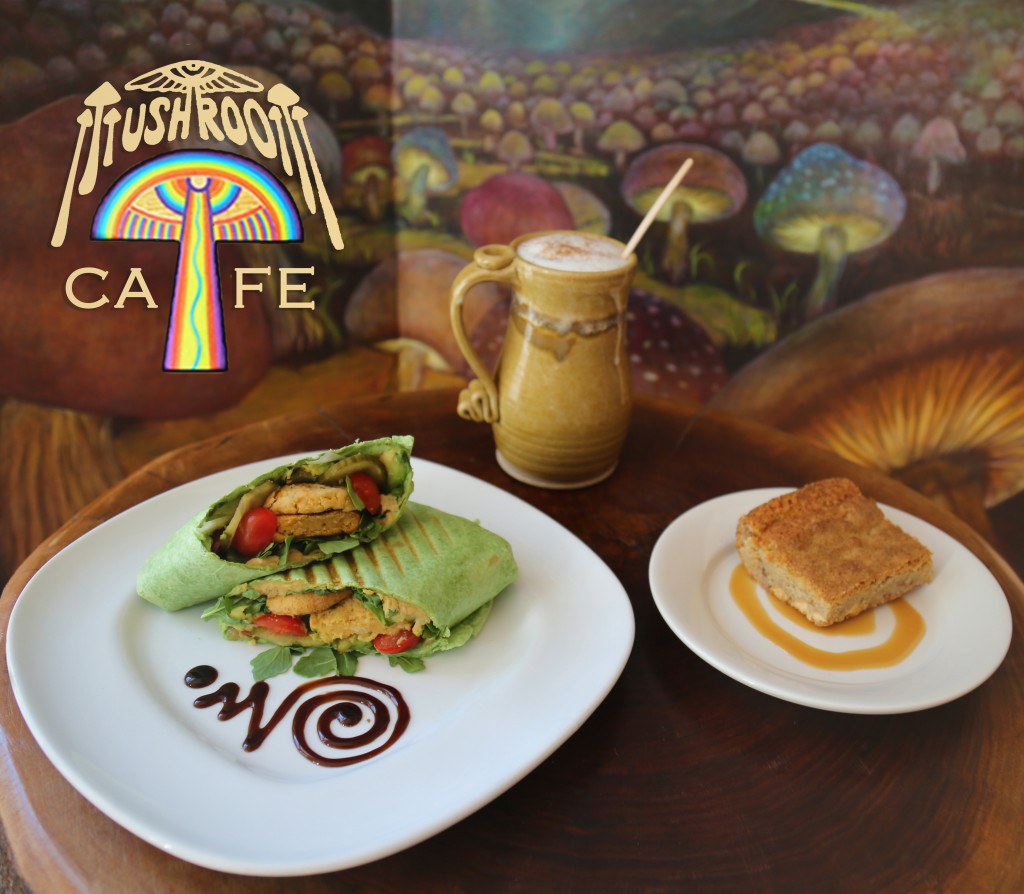 Rooms are available for rent in the Grey House, CoSM's fully renovated Visionary Victorian guest house.
For assistance in booking your stay, please call 845-297-2323 ext. 104 or email us at [email protected]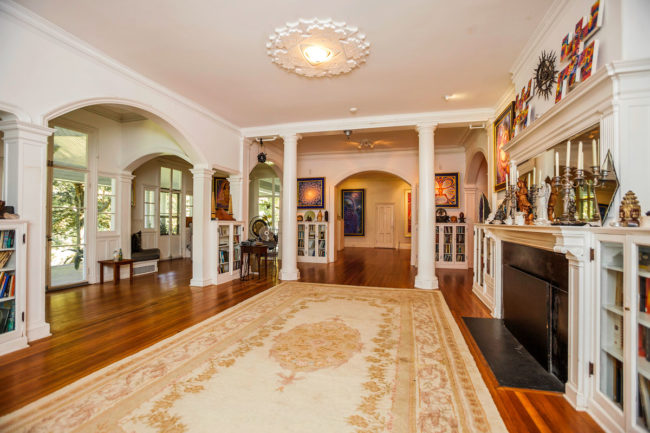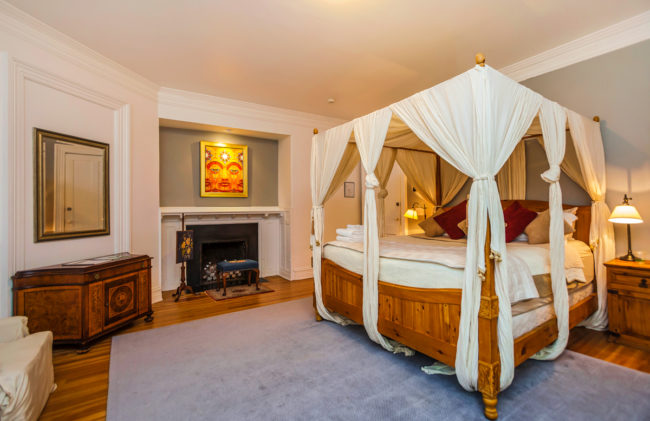 The artwork of Alex Grey & Allyson Grey plus many other visionary artists are on display in the guest house.
CoSM, Chapel of Sacred Mirrors, 46 Deer Hill Road, Wappingers Falls, NY 12590.