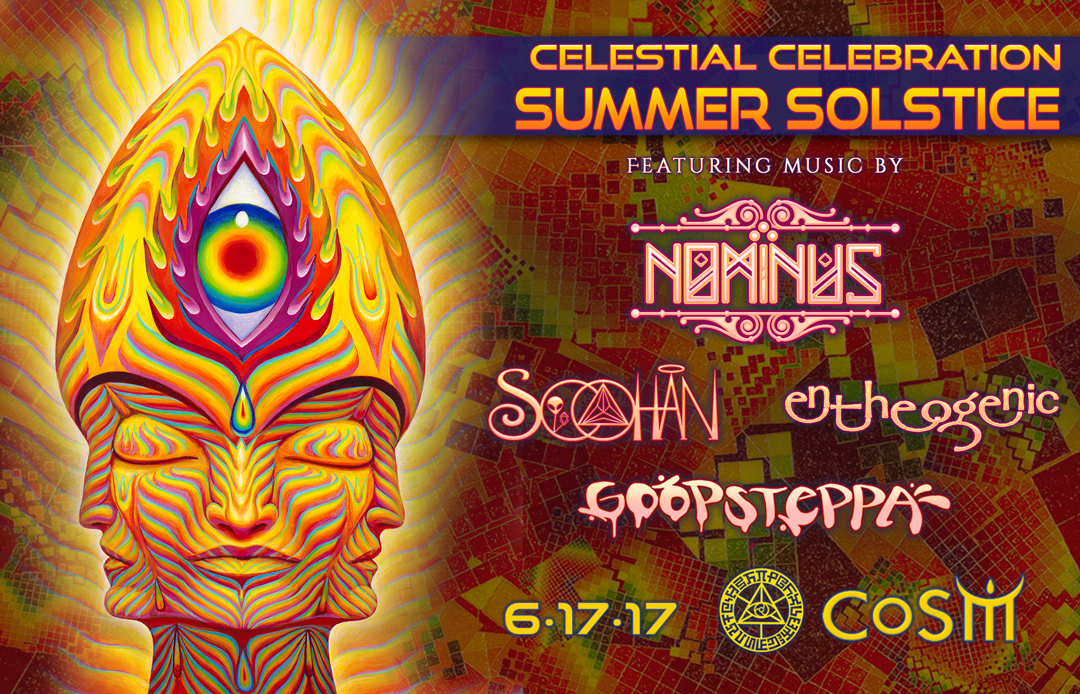 CoSM Summer Solstice Celebration 2017
12:00 pm  – CoSM Open Hours (Grounds, Gallery, Trails, Shop, and Cafe Open)
7:00 pm – Opening Ceremony with Alex & Allyson
8:30 pm – Ceremony Ends – Celebration begins
9:00 pm – Dance Music, Live Painters, Fire Performers, etc.
1:00 am – End of the 2017 Summer Solstice Celestial Celebration
With Your Hosts:
Alex Grey & Allyson Grey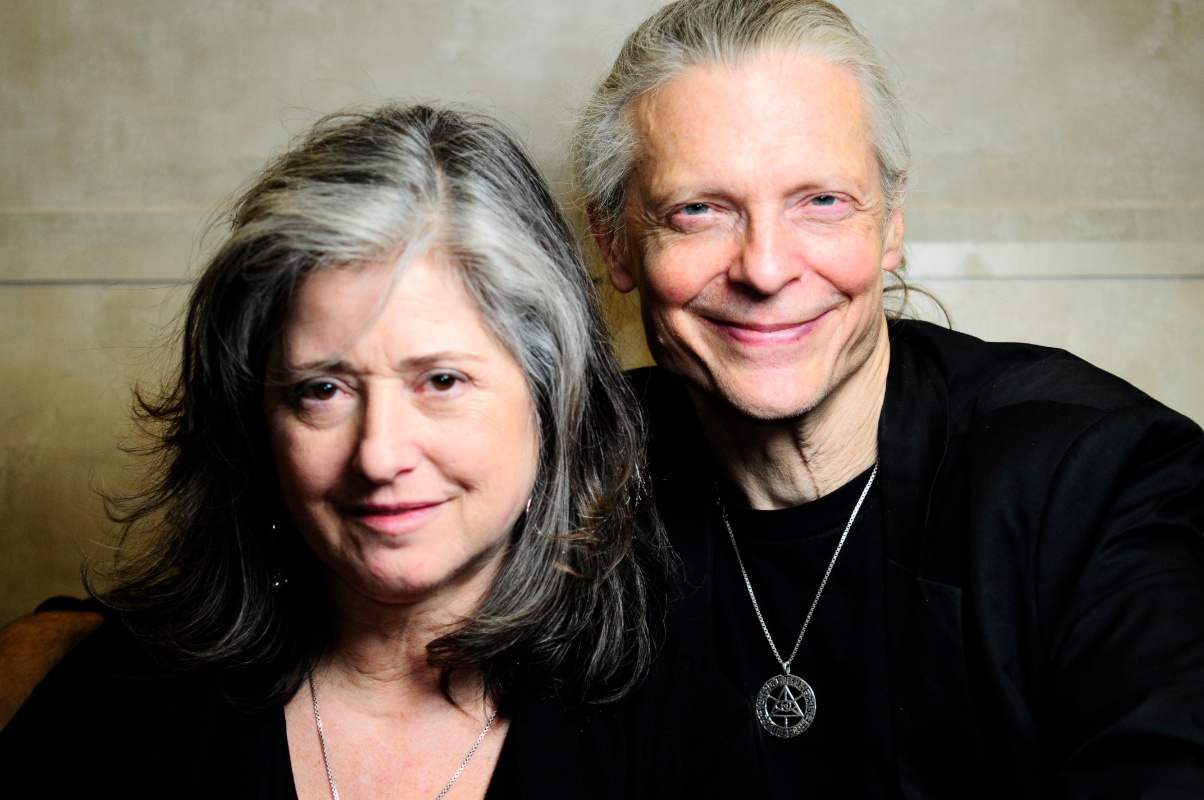 A nomadic San Franciscan with influences from around the world, Nominus blends a variety of musical talents to create a unique and genre-defying sound. He began his musical journey as a classically trained guitarist who later went on to study a wide range of percussion. After years of playing in live bands, Nominus felt the desire to expand his sound in new ways which led him to electronic production. Nominus fuses lush organic melodies with deep, chunky rhythm sections to create a sound that is beautiful, yet moves the dance floor with mind-blowing energy. This along with tasteful sound design and cutting edge bass takes the listener on a journey that weaves light and dark into one harmonious experience.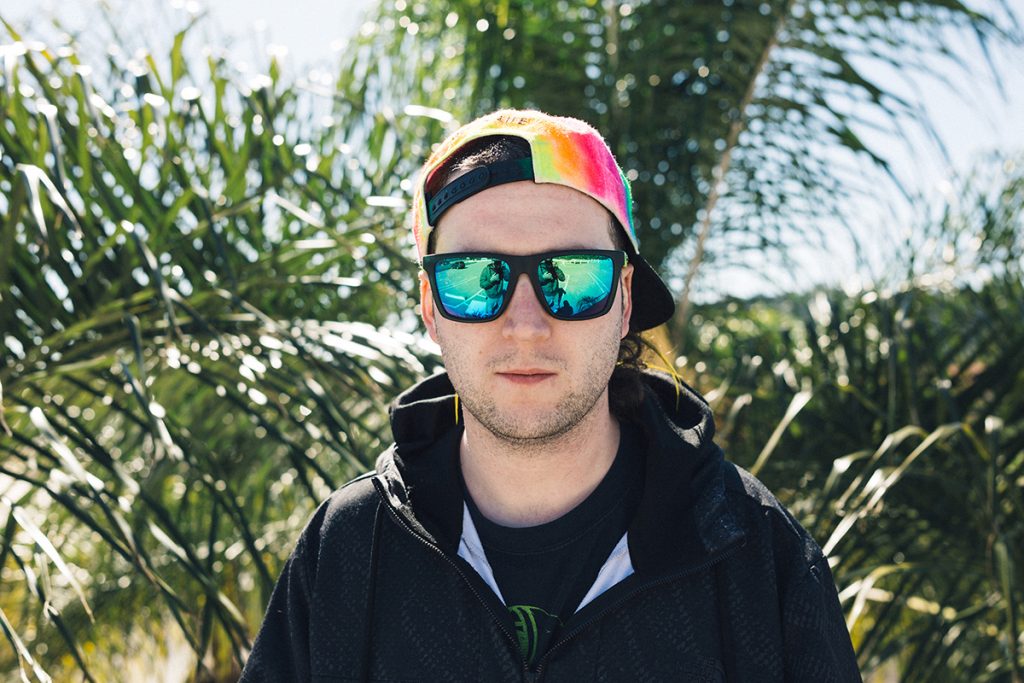 SOOHAN's music pays homage to the mighty 808 kick and utilize a unique and extensive sample selection that make his work truly memorable. He takes us on a multi-faceted journey across the globe, pulling from the traditional music of various cultures and from the depths of our nostalgia. His unique sound sets him apart from many popular bass music acts, and has earned him a cult following across the U.S. Where else are you going to find trapped out Turkish folk music? Do yourself a favor and press play.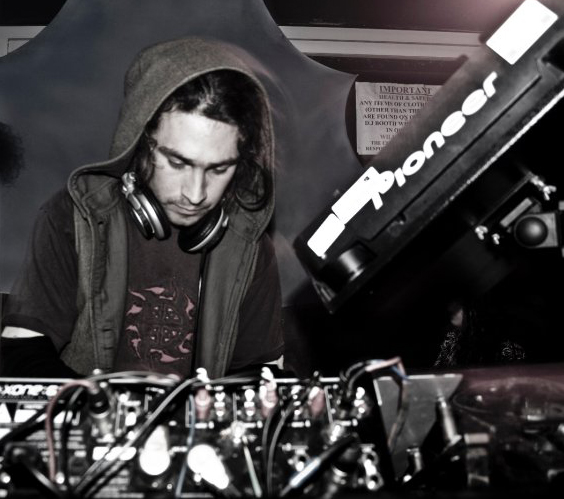 Entheogenic is a musical project that combines, crosses many realms & boundaries, by mixing coloristic electrophonics with an impressionistic orchestral like sound..
LFO's dripping & merging with Ocean deep bass > Helps journey the mind & soul through endless productive visionary soundscapes that unfold into infinite dimensions.
With the use of both Eastern & Western vocals, tribal sounding instruments, as well an array of synthesizers (analog & digital) & organic virtual raw sampling. Helps build the foundation of the Entheogenic sound. These soundscapes manipulated through endless sound FX & catalytic sonic experimentations, have a semi-classical-root-connected feel. Deep, emotional & timeless.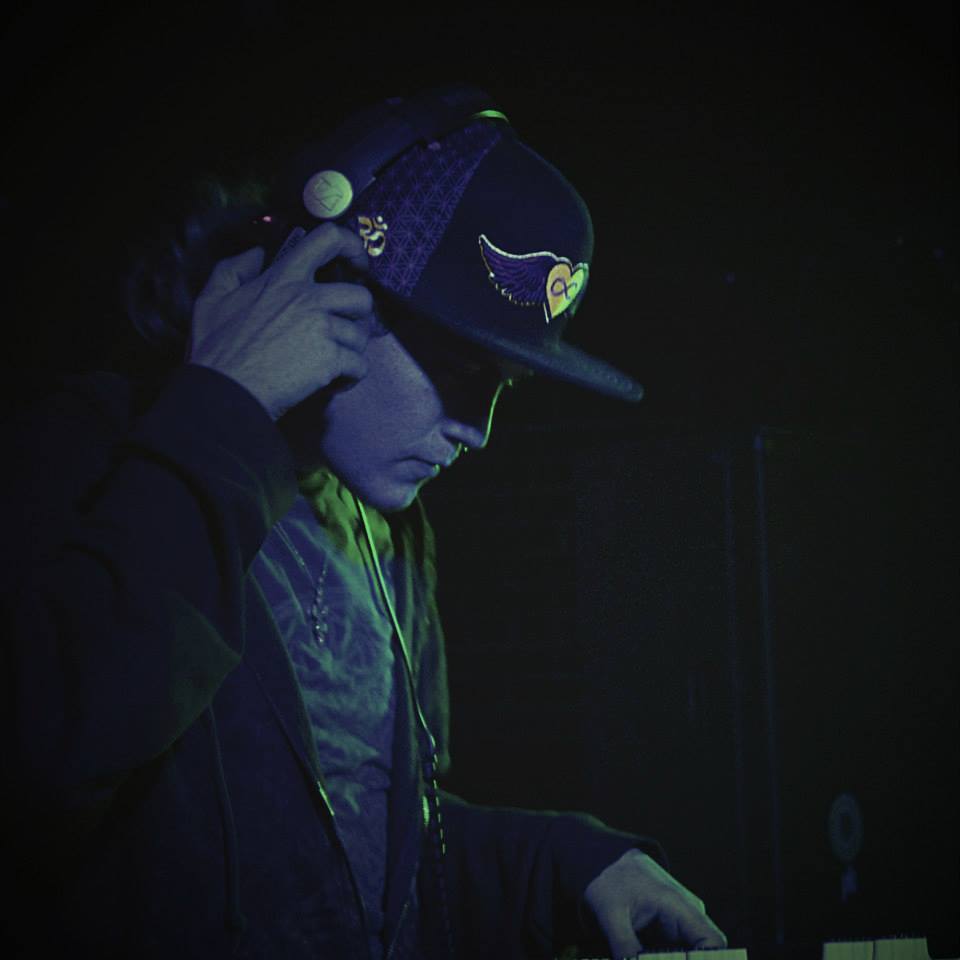 Goopsteppa is the musical project of Alexandre Engel from British Columbia, Canada. Sidestepping the mire of standard 808 music, Goopsteppa navigates his auditory spaceship to universes whose sonic cores resound of of gangsta ambience, with lush, wet atmospheres hanging amidst the dew of low pitched & high vibe vocals.
Recent plays have Goopsteppa traveling across the world to share his sounds, from the mountains of Canada, the jungles of Costa Rica, and the deserts of the United States. You can find him traversing across the space-time continium, creating new galaxies in his wake…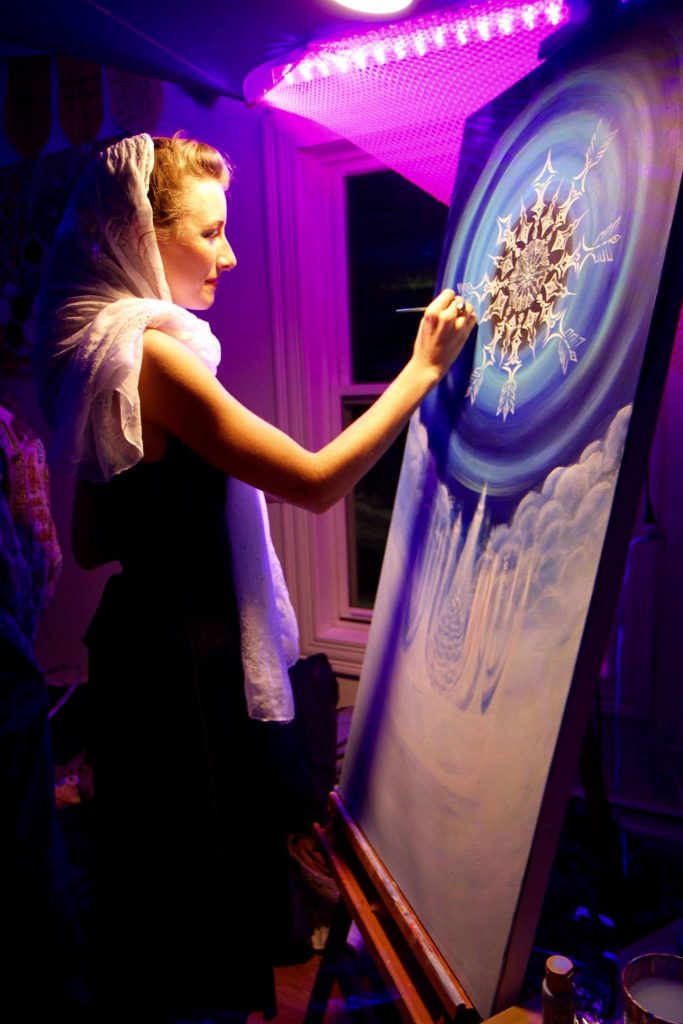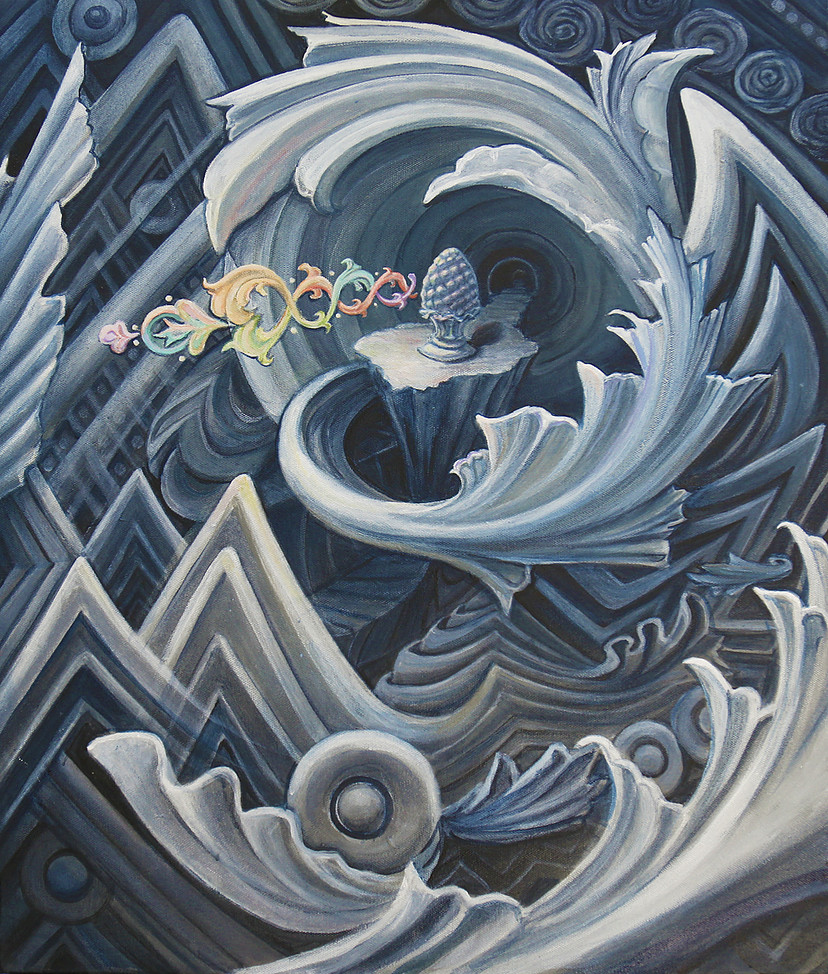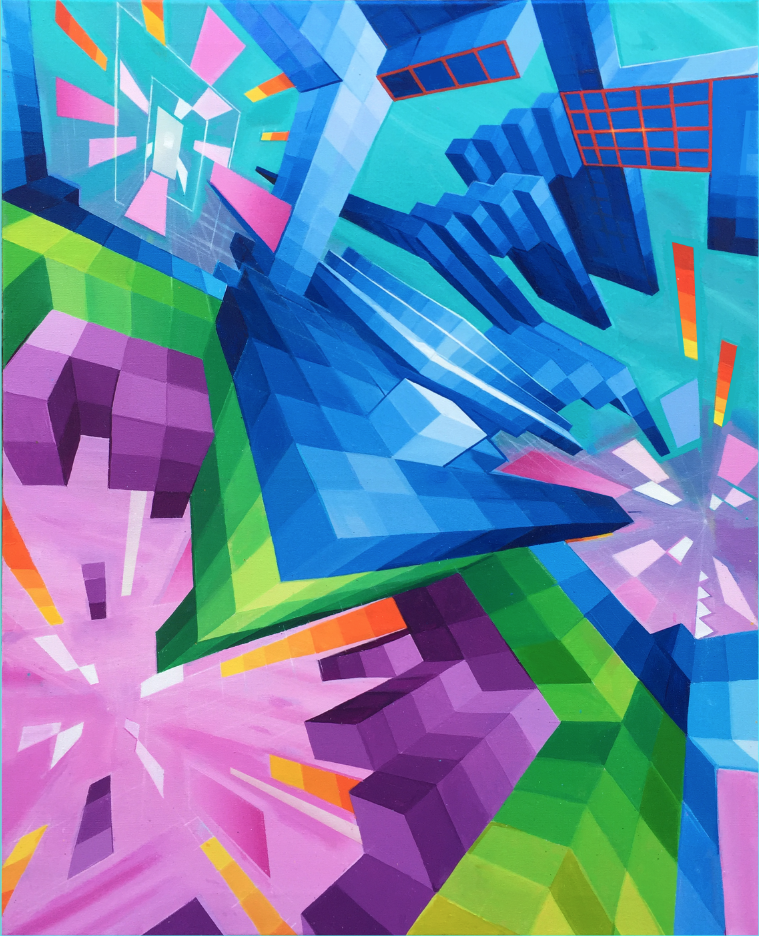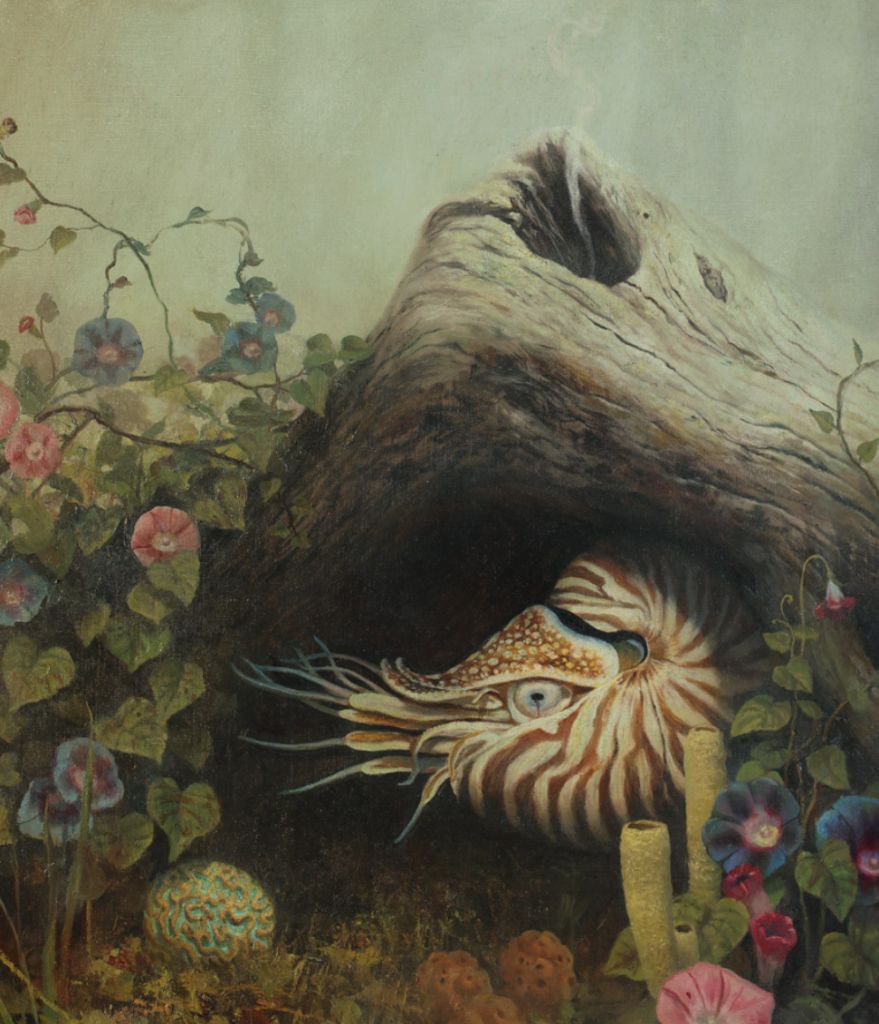 Martin Wittfooth was born in Toronto, Canada in 1981. He earned his MFA from the School of Visual Arts in New York City in 2008. Wittfooth's work has been exhibited in galleries and museums worldwide, with solo exhibitions in New York City, Los Angeles, Seattle, and Montreal. His paintings have also appeared in numerous publications, including cover features in New American Paintings, Hi-Fructose Magazine, and American Artist. He has lectured at various art institutions, including Maryland Institute College of Art in Baltimore, Ontario College of Art and Design in Toronto, and The Museum of American Illustration in New York City.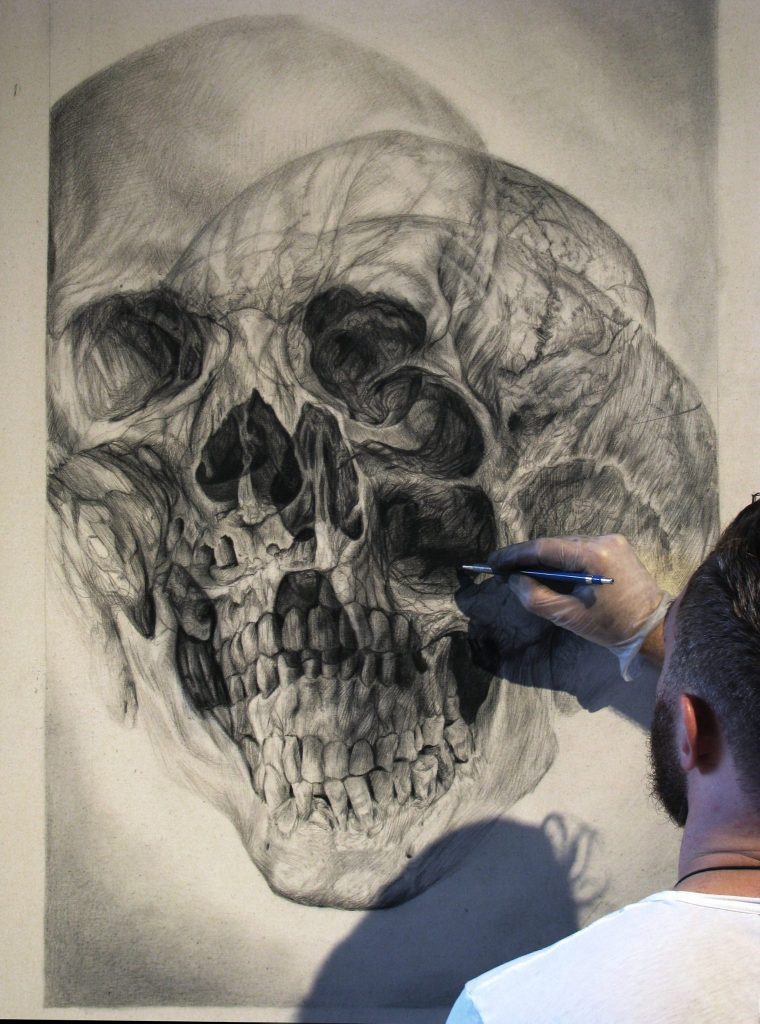 Sergio Barrale was born in New York City in 1982. Barrale attended Maryland Institute College of Art 2004. A full feature of Barrale's work has appeared in Hi-Fructose magazine vol. 41, he has also been covered by Donald Kuspit and American Art Collector. Barrale's work has shown in Museums across the country and his recent solo exhibition at Last Rites Gallery in New York City opened to wide acclaim from Juxtapoz magazine as well as SUPERSONIC.
|
|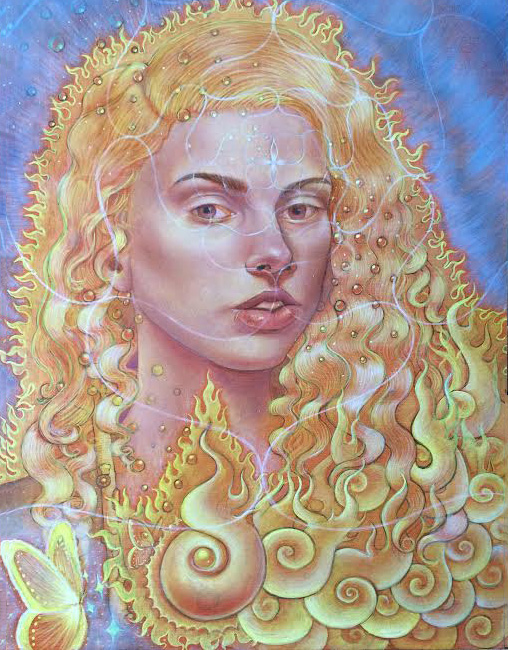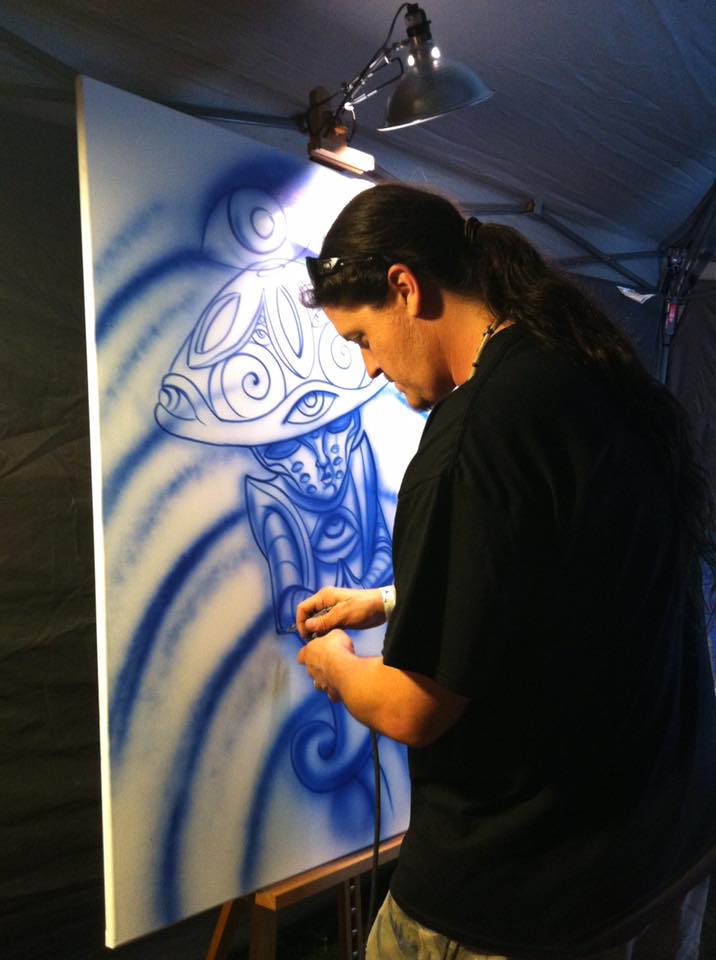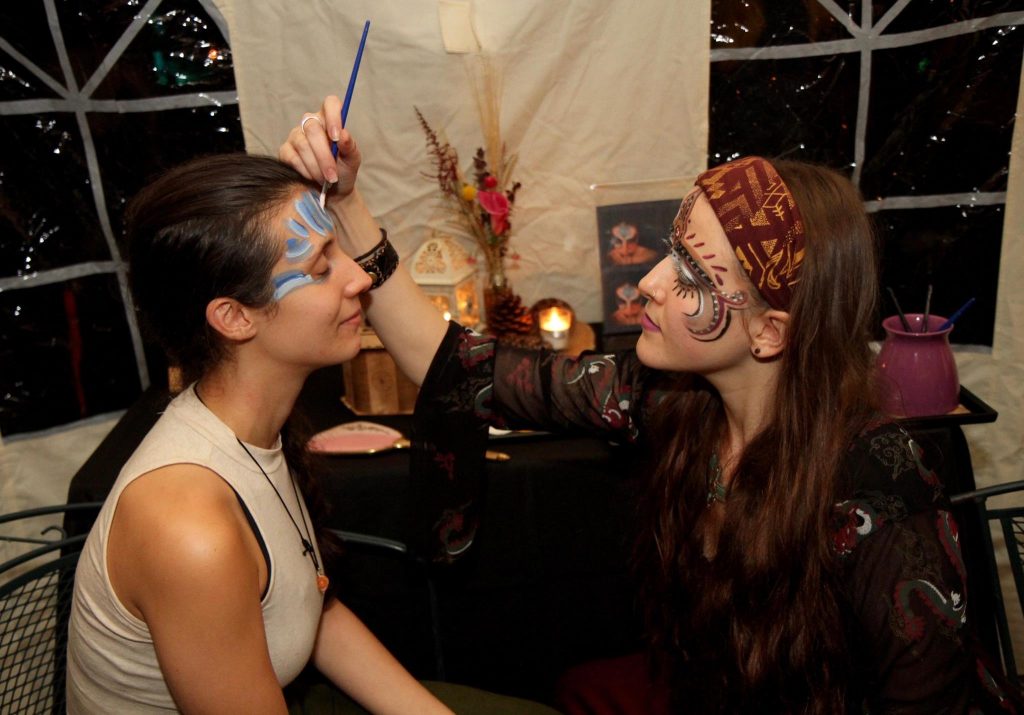 Interactive Art Project
with Eileen Rose and Mike Garger
Brainwave Laser & FX | Thai Ghai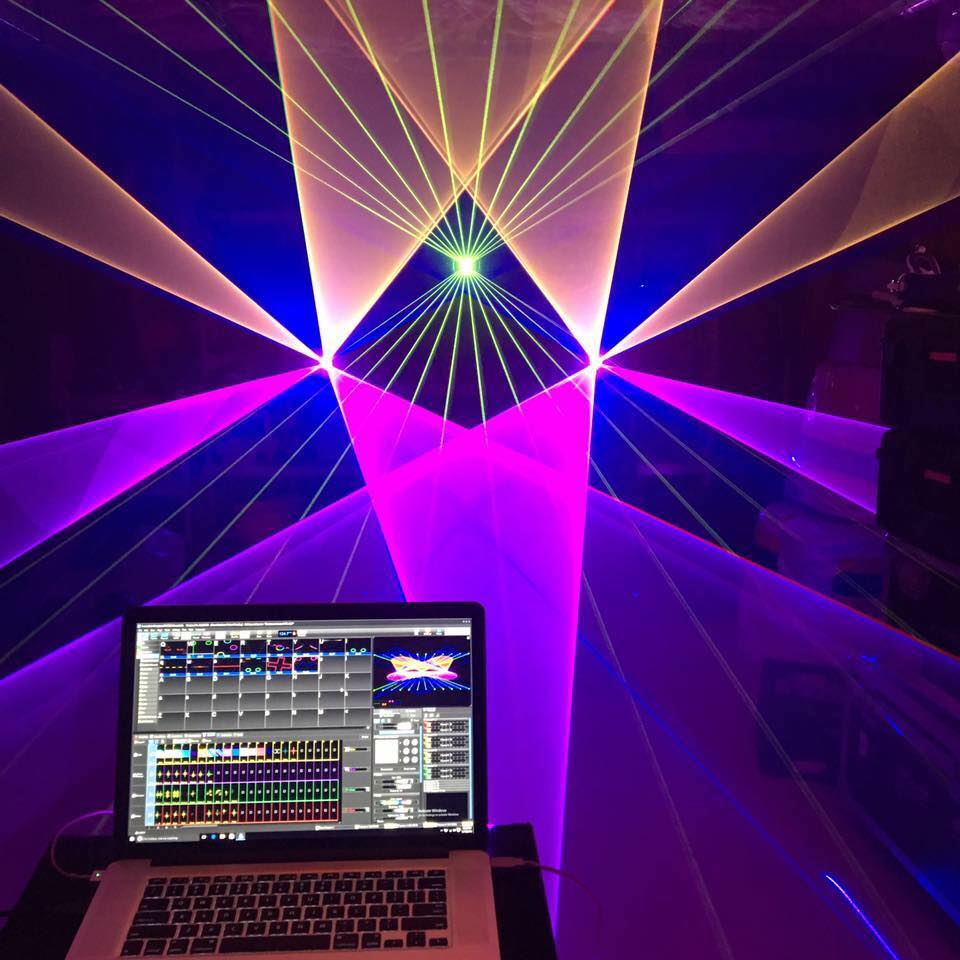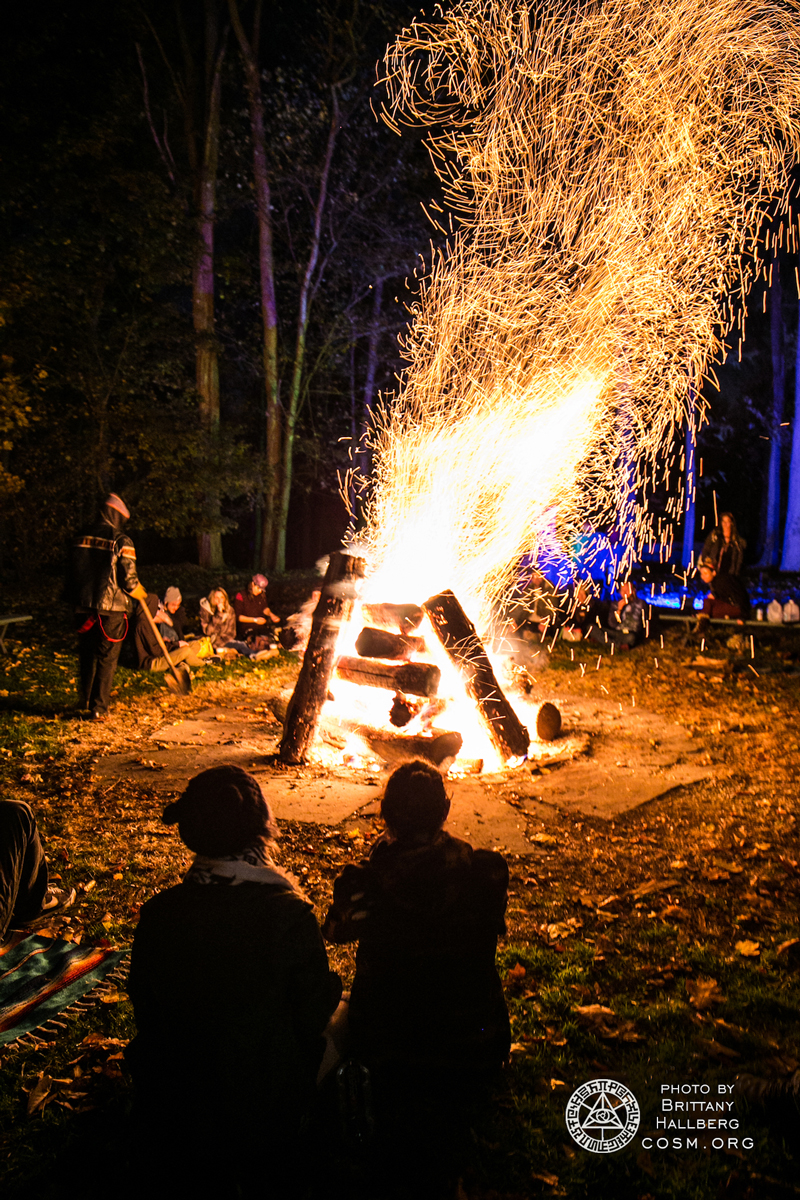 Sunday Morning Yoga at CoSM with Shipra Saraogi
Join Shipra the morning after the Winter Solstice Celebration in CoSM's library. Shipra helps students make small adjustments to safely push deeper into asanas, guiding them to their body's potential. Come to Yoga at CoSM for the ultimate out of body experience!
Namaste, by Alex Grey
Yoga begins at 10am, $10 donation requested. Mats are available.
All levels of experience welcome.
Rooms are available for rent in the Grey House, CoSM's fully renovated Visionary Victorian guest house.
For assistance in booking your stay, please call 845-297-2323 ext. 104 or email us at [email protected]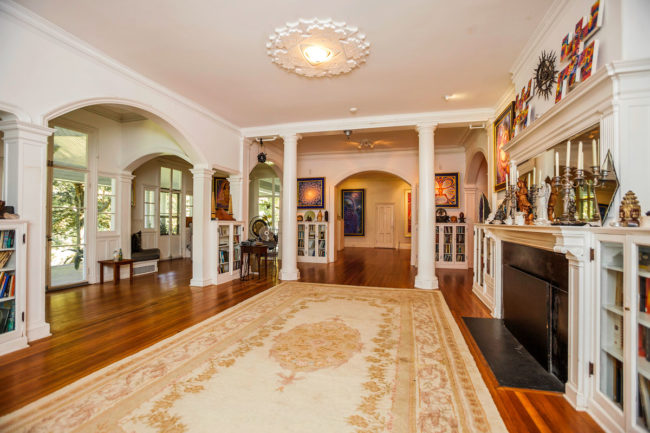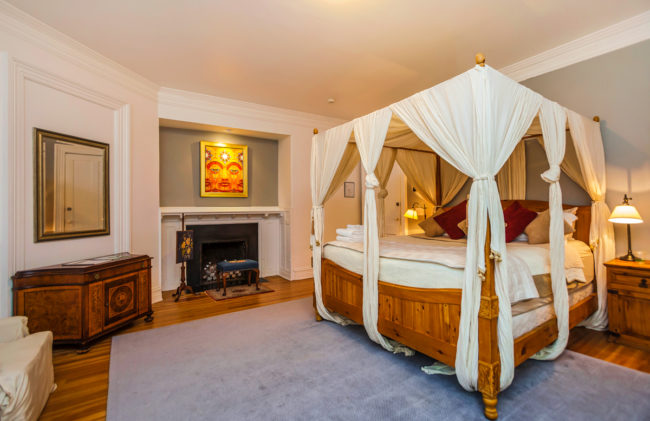 The artwork of Alex Grey & Allyson Grey plus many other visionary artists are on display in the guest house.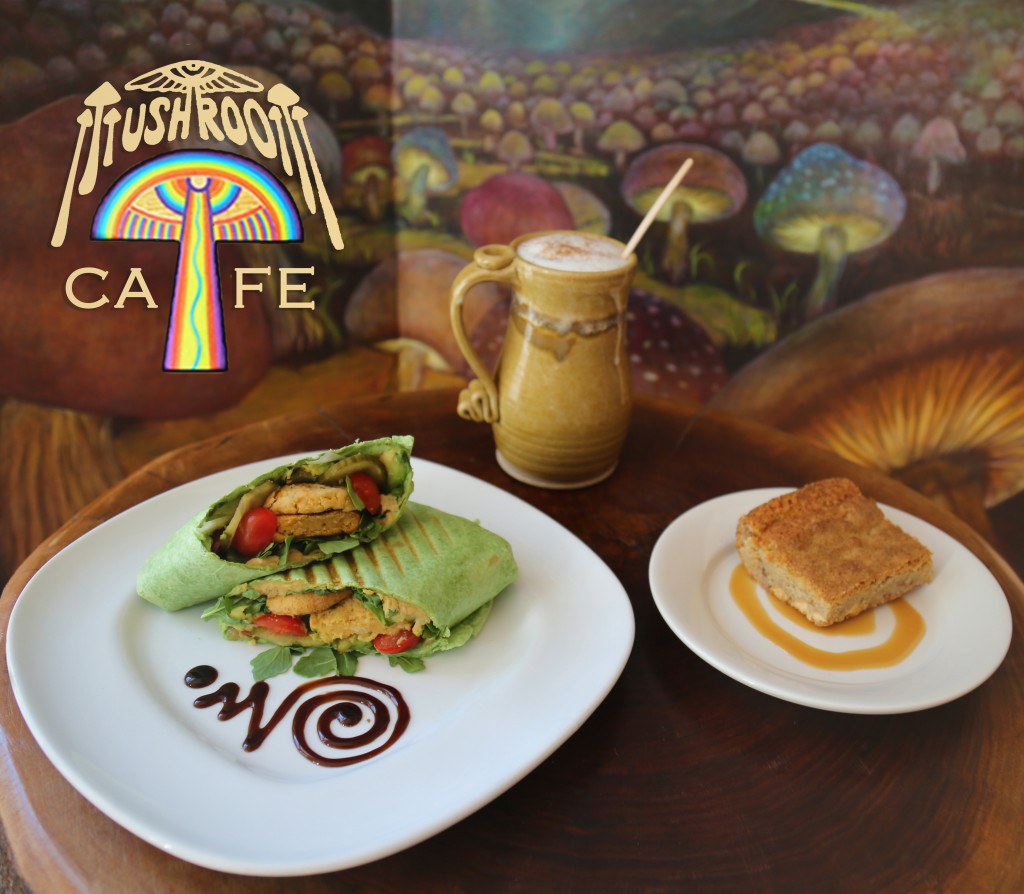 CoSM, Chapel of Sacred Mirrors, 46 Deer Hill Road, Wappingers Falls, NY 12590.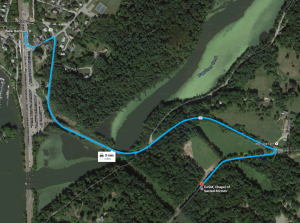 Save
Save
Save
Save
Save