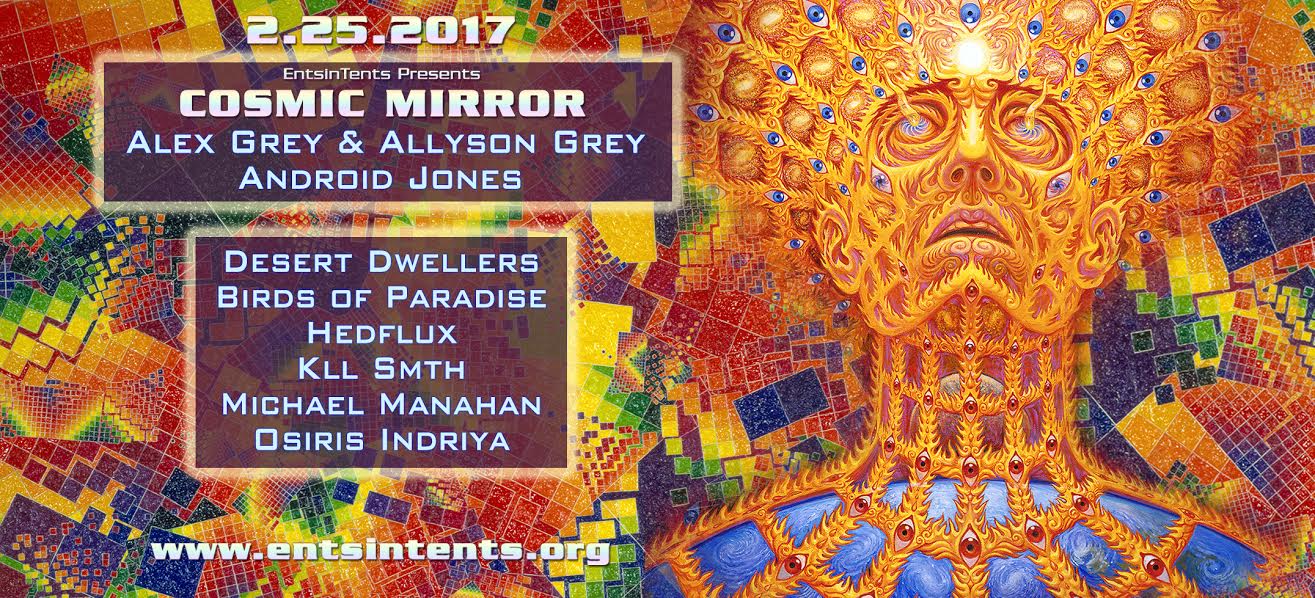 Cosmic Mirror - Seattle, WA
Join the Ents as we welcome Alex and Allyson Grey to the Pacific Northwest for an immersive psychedelic visual and auditory experience.
Live Painting / Panel Discussions / CoSM talk:
Alex and Allyson Grey!
Visuals / Panel Discusssions / General Awesomeness:
Android Jones!
Auditory Environment by:
Desert Dwellers!
Birds of Paradise!
Hedflux!
Kll Smth!
Michael Manahan!
Osiris Indriya!
Deco / General Goddess Energy Triumvirate:
Tifa Mudita!
Nephilnine Deco!
https://www.facebook.com/nephilninedeco
Altars / Sacred Spaces by Sarai!
Additional Environmental Construction by Peaceful Valley Living!
https://www.facebook.com/Peaceful-Valley-Living-823684891013520/?fref=ts
Tea Served by the following:
Representing the Jasmine Dragon and WaterEarthandlightteaworks:
Omar Riverstone !
https://www.facebook.com/waterearthandlightteaworks
and bringing the amazing goodness of the Outer Gung-Fu School for Inner Peace N' Stuff:
Joey DiStefano and Sacsha Toda-Peters!
This event is alcohol free and 21+.