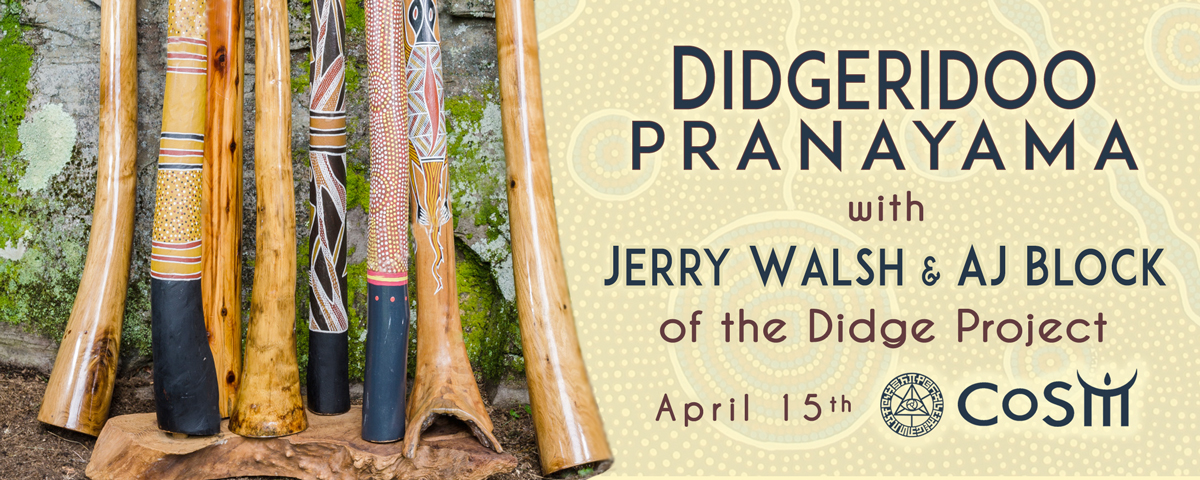 Didgeridoo Pranayama Workshop with Jerry Walsh and AJ Block
Didgeridoo Pranayama Workshop with Jerry Walsh and AJ Block
This 6-hour intensive workshop will cover all of the fundamentals of didgeridoo playing from creating and sustaining the mystical drone, developing harmonic overtones, the fundamentals of circular breathing, vocalizing animal sounds, singing through the instrument, basic percussive rhythms, and beginner beatbox rhythms. We will come together as a group working on each element of playing and then break off into smaller groups at various points in order to hone in our focus on different aspects of didge playing.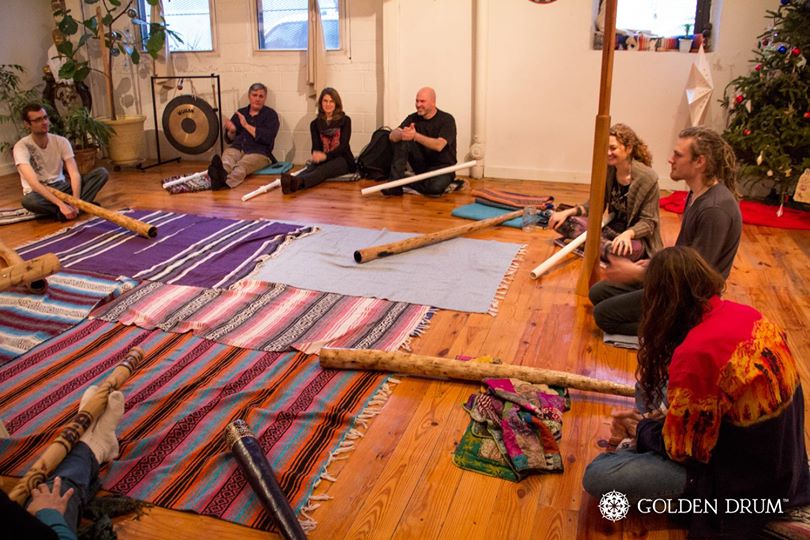 We will take a break in the middle of the class after dinner for a shamanic sound meditation using sounds beyond just the didgeridoo such as the Hang drum, Rav Drum, kalimba, African ngoni, Tuvan throat singing, Native American flute and hand drum, medicine songs from various sacred traditions, jawharps, and Shipibo icaros woven together through a loop station with added effects to create a deep atmosphere of meditation. We will also discuss using the meditative quality of the didgeridoo for sound healing and how music can be utilized to bring people into trance states.
We will then return to focus on the fundamentals of didge playing with a more relaxed and integrated consciousness from the meditation and dive deeper into rhythms, singing through the didgeridoo, and beatboxing.
Jerry Walsh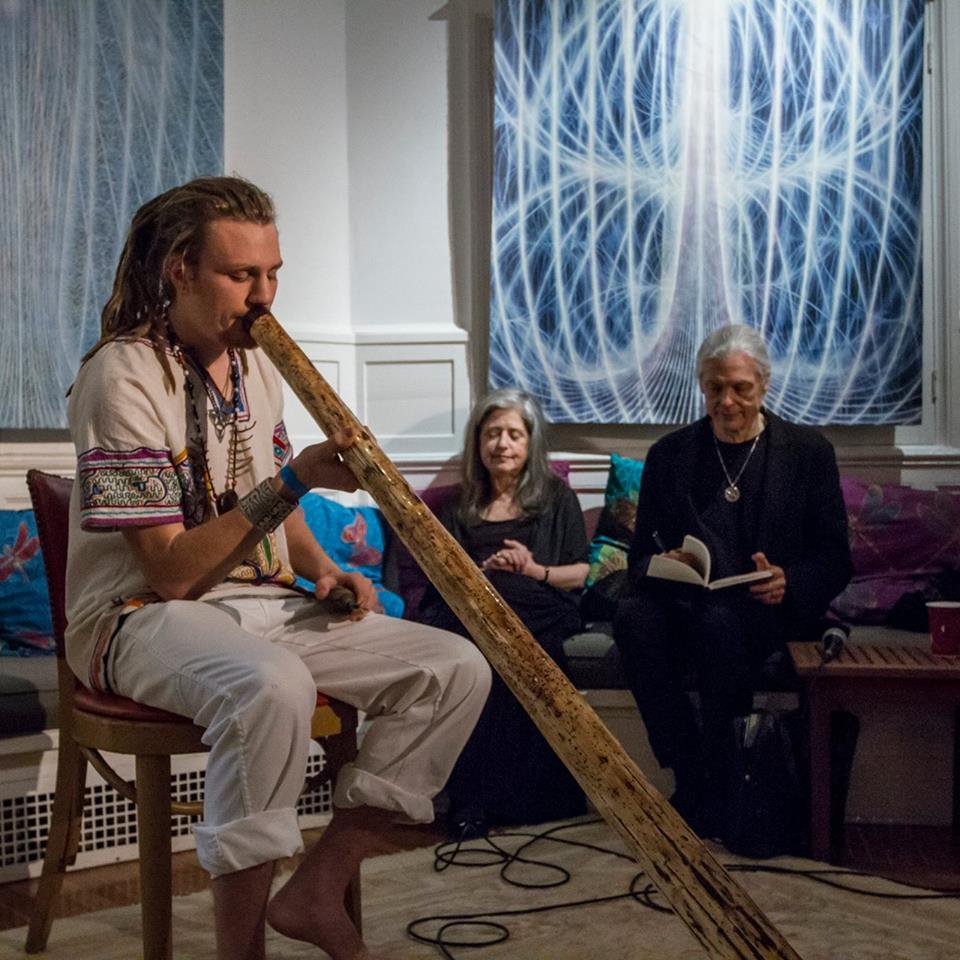 Jerry Walsh is a musician, vocalist, and beatboxer mixing ancient instruments and techniques such as the didgeridoo, Peruvian pan flute, hang drum (handpan), and Tuvan throat singing with electronic looping and sampling, experimental hip-hop rhythms and lyrics revolving around mysticism and social activism. He has performed and taught at Sonic Bloom Festival, Gratitude Festival, Mysteryland Festival in Chile, Unifier Festival, Alex Grey's Chapel of Sacred Mirrors, and Cosmic Convergence Festival in Guatemala performing solo and in collaboration with Merkaba (Kalya Scintilla) and Srikalogy.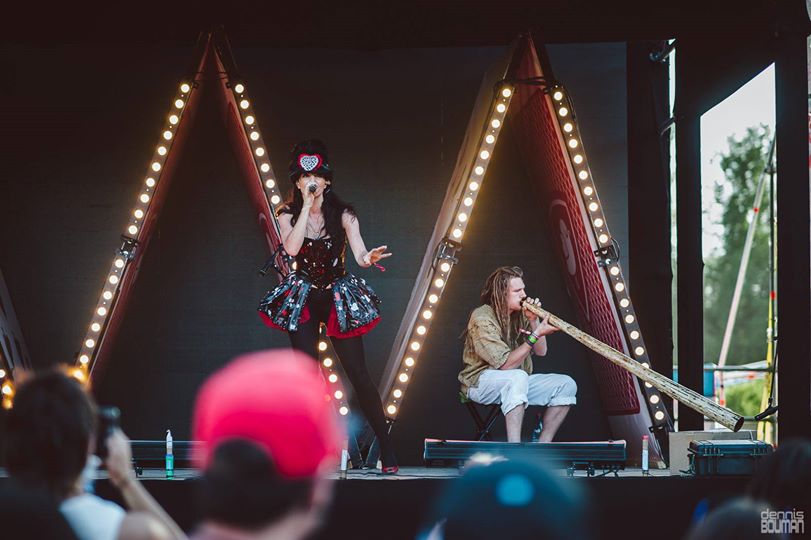 Jerry was featured performing original music on the Hang drum in Episode 13 Season 4 of the Orange is the New Black season finale. He has collaborated with Amy Secada, Bboy Neguin, and Supaman to create music for the Nau Project video, which will premier in the coming year. Jerry has worked alongside internationally acclaimed sculpture artist, Kate Raudenbush, for the past four years bringing large scale laser-cut steel allegorical and spiritually inspired installations to New York City, San Francisco, Baltimore, Black Rock City, Amsterdam in the Netherlands, and Santiago in Chile. He created music for her most recent Burning Man sculpture, Helios.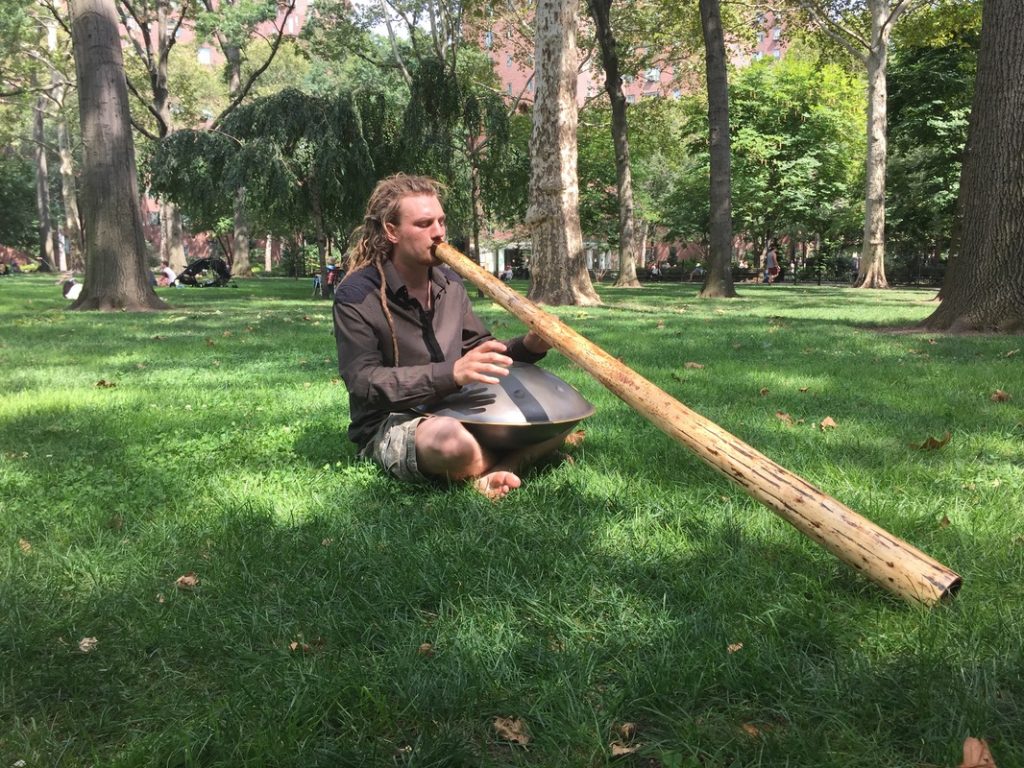 Jerry has been a student of Maestro Manuel Rufino for over four years, studying the sacred traditions of humanity focusing primarily on the shamanic traditions of the Indigenous cultures of the Americas. He has travelled to over twenty five different countries on five continents and spent a full year studying Buddhism and Himalayan culture in India, Nepal, and Bhutan from 2010-2011. He currently works with BEAT NYC, a non-profit that teaches Hip-Hop and Beatboxing in NYC public schools and teaches and peforms with Didge Project, a didgeridoo-based world music collective . He is a founding member of the Sacred Arts Research Foundation 501 (c) 3 and the Ark in Greenpoint, Brooklyn where he resides with the Golden Drum community.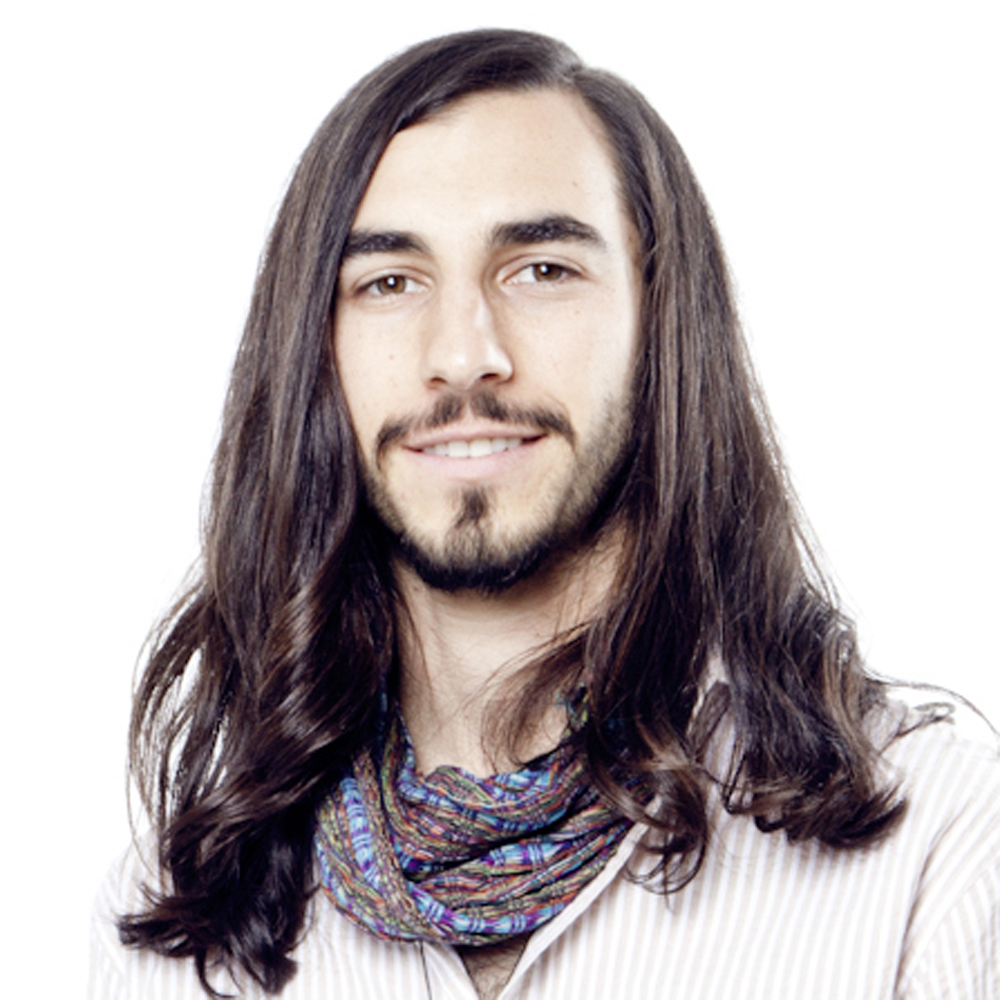 AJ Block is the director of Didge Project and is active as a didgeridoo teacher and performer. In addition to didgeridoo, AJ has spent years studying music traditions from all over the world including jazz (trombone and piano), western classical music, Indian Classical Music, guitar and world percussion. AJ has developed a number of programs for Didge Project including The ABCs of Didgeridoo, The Didgeridoo Skills Course, and Circular Breathing Mastery. As a performer AJ is the leader of the Didge Project Music Collective and a member of Dream Seed: A Shamanic Sound Journey. AJ is a founding member of Sacred Arts Research Foundation, a 501(c)(3) non-profit organization dedicated to the preservation of sacred art traditions through education, ritual and study. As a student of spiritual teacher Maestro Manuel Rufino AJ is an active member of the Golden Drum community.
3pm – Introduction, breathwork fundamentals, creating and sustaining the drone
4pm – Cheek and Abdominal percussion
4:45pm – Circular Breathing overview and technique
6pm – Dinner
7pm – Overview of breathwork, fundamental rhythms, animal sounds and singing through the didgeridoo
8:00pm – Sound Meditation
8:45pm – Beatbox rhythms and beyond
10pm – End of Workshop
Additional Video Links:
Didgeridoo Beatbox Performance 
Didgeridoo performing with Merkaba
Hang Drum on Orange is the New Black
Didgeridoo at CoSM Full Moon in 2014
[rooms-available-off-peak]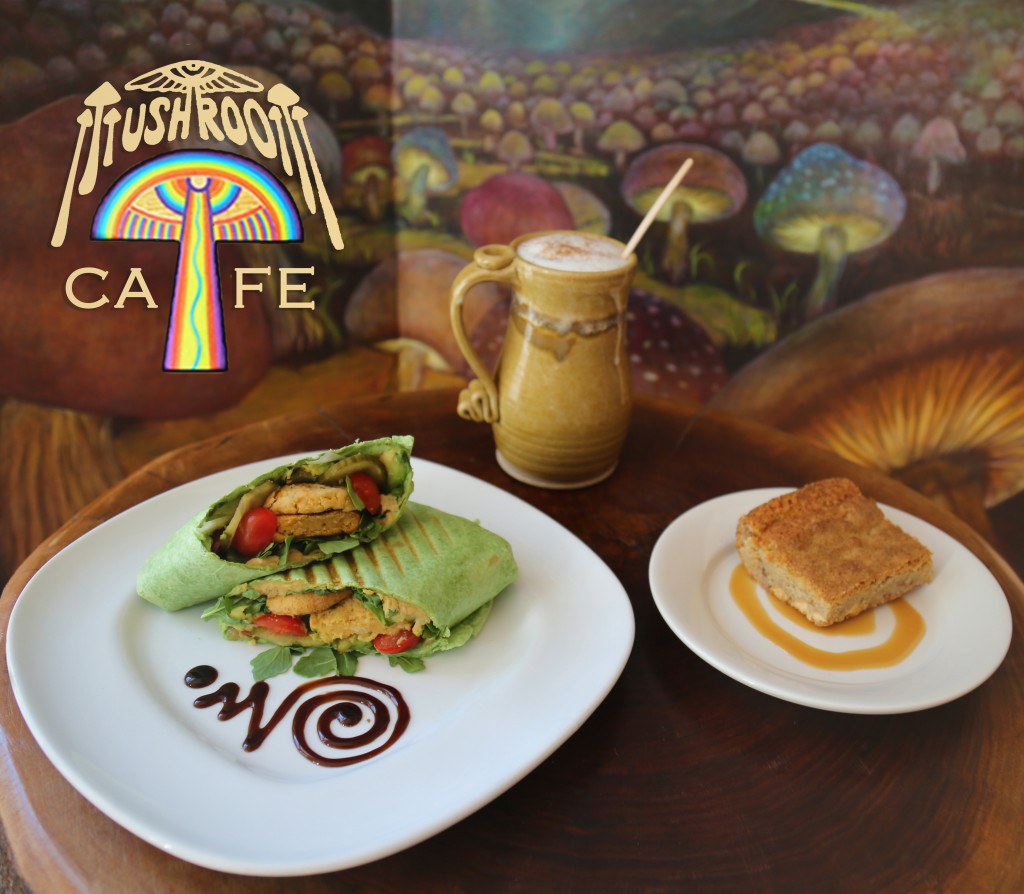 CoSM, Chapel of Sacred Mirrors, 46 Deer Hill Road, Wappingers Falls, NY 12590.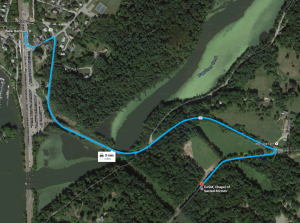 Save
Save
Save
Save