Fantastic Fungi Film Screening
Visionary Cinema at CoSM :
Fantastic Fungi : The Magic Beneath Us
Main Room Tickets are Sold Out!



A limited amount of "Overflow" Tickets are available now. [CLICK HERE]
Tickets in this tier will be seated in a secondary room in the Grey House. The film and post-screening Q&A will be broadcasted via projector.
(Please note: This ticket option is NOT a digital download or a live stream that you can watch from home. You must be in attendance to access the screening & discussion)
Embark on a cinematic adventure through the world of  Fantastic Fungi : The Magic Beneath Us
A post-screening discussion will follow with Alex Grey, Allyson Grey, Stephen Apkon, & Marcina Hale
When so many are struggling for connection, inspiration, and hope, FANTASTIC FUNGI brings us together as interconnected creators of our world. FANTASTIC FUNGI, directed by Louie Schwartzberg, is a consciousness-shifting film that takes us on an immersive journey through time and scale into the magical earth beneath our feet, an underground network that can heal and save our planet. Through the eyes of renowned scientists and mycologists like Paul Stamets, best-selling authors Michael Pollan, Eugenia Bone, Andrew Weil, and others, we become aware of the beauty, intelligence and solutions the fungi kingdom offer us in response to some of our most pressing medical, therapeutic, and environmental challenges.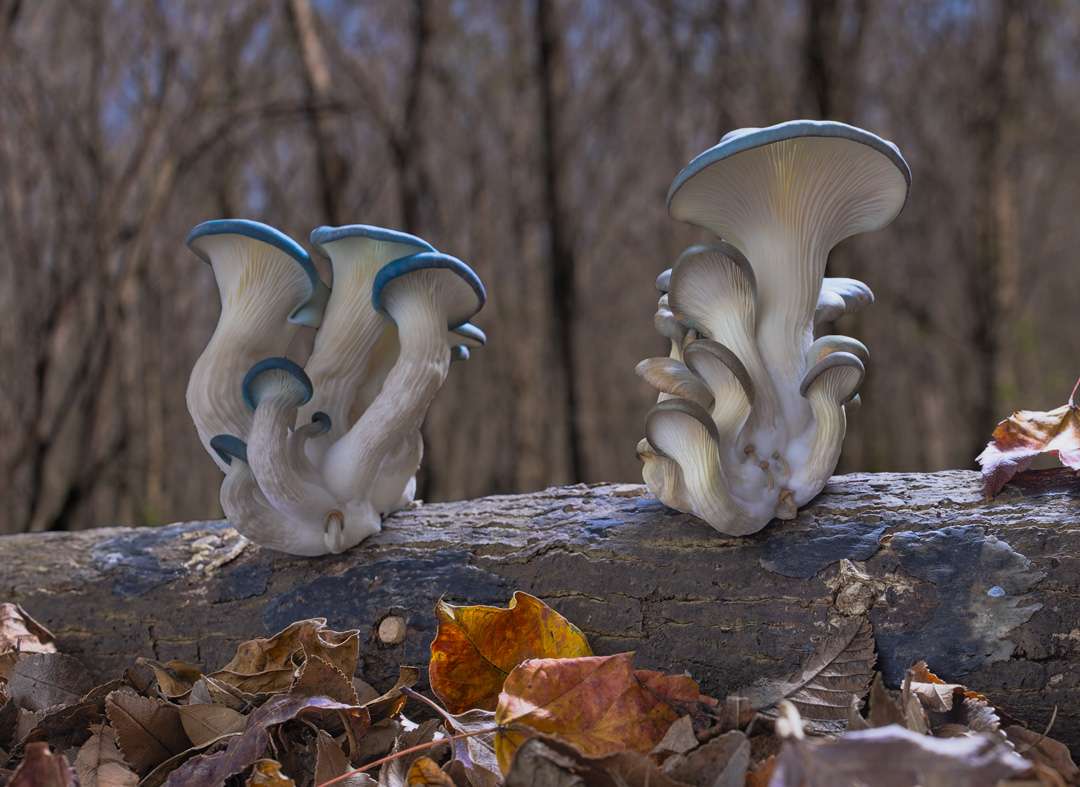 12:00 pm
– CoSM open to visitors
7:30 pm
– Fantastic Fungi
11:00 pm
– CoSM closes
With Your Hosts:
Alex Grey & Allyson Grey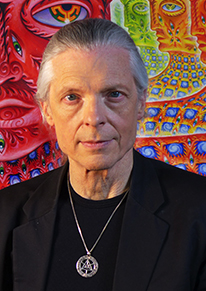 Alex Grey, world-renowned artist, poet, and author, is best loved for his paintings which portray multiple dimensions of reality, interweaving biological anatomy with psychic and spiritual energies. His books, Sacred Mirrors, The Mission of Art, Transfigurations, and Art Psalms, trace the development of his work and mystical experiences that shaped his spiritual artistic life. Alex's most recent monograph, Net of Being, addresses how his art is evolving the cultural body through icons of interconnectedness. www.alexgrey.com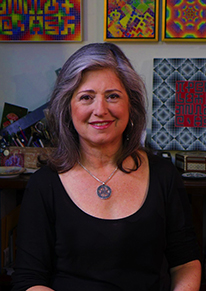 Allyson Grey
, artist, writer and social sculptor, has co-written and edited a dozen books and all seven volumes of CoSM Journal of Visionary Culture. Since 1975, Allyson has been artistic partner and studio mate of artist, Alex Grey. With a Master of Fine Arts from Tufts University, Allyson has been an educator and muse to artists for over 30 years.
 Alex and Allyson are the parents of actress, Zena Grey. allysongrey.com Together, the Grey co-founded the Chapel of Sacred Mirrors, CoSM, an interfaith church since 2008, celebrating creativity as a spiritual path.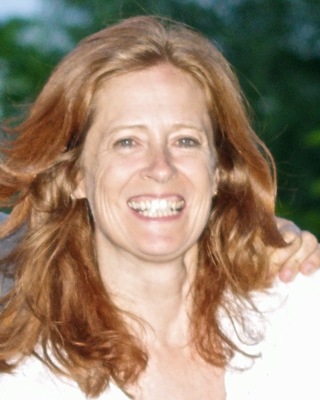 Marcina Hale is Executive Producer of Fantastic Fungi  & Co-Founder of Reconsider, a 501(c)3 nonprofit organization, founded in 2013, with a focus on creating media, workshops, and immersive experiences, which create dialogue, awareness, and action regarding pressing societal issues.
She has spend 20 years developing and presenting workshops for individual and communal change and transformation. As a master therapist and dynamic facilitator, she challenges and inspires others to live their lives more consciously and to take responsibility for their own creations. She is a Producer of Disturbing the Peace and is the primary facilitator of Reconsider workshop experiences in both the U.S and internationally.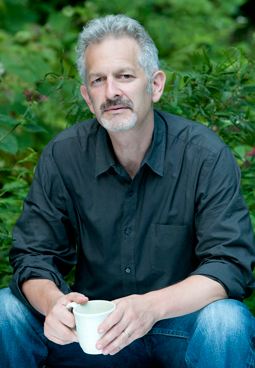 The Co-Founder of Reconsider, Stephen Apkon, is an award-winning director, filmmaker and social entrepreneur. He is the Founder and former Executive Director of the Jacob Burns Film Center, a non-profit film and education center located in Pleasantville, NY. Steve is the Director and Producer of Disturbing the Peace. He is also Producer of several documentaries, including Presenting Princess Shaw, I'm Carolyn Parker, and Enlistment Days, and Executive Producer of Fantastic Fungi and Planetary. He is the author of The Age of the Image: Redefining Literacy in a World of Screens, published by Farrar, Straus & Giroux – foreword by Martin Scorsese.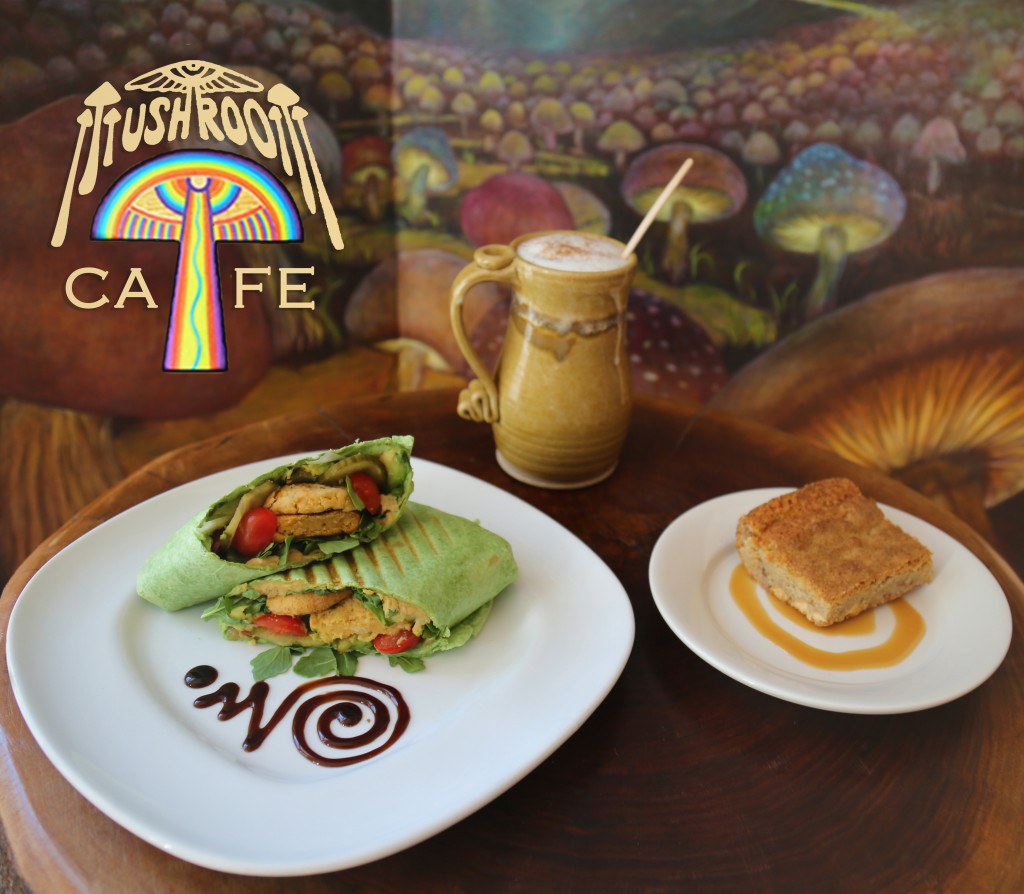 Rooms are available for rent in the Grey House, CoSM's fully renovated Visionary Victorian.
For assistance in booking your stay, please call 845-297-2323 ext. 104 or email us at [email protected]sm.org.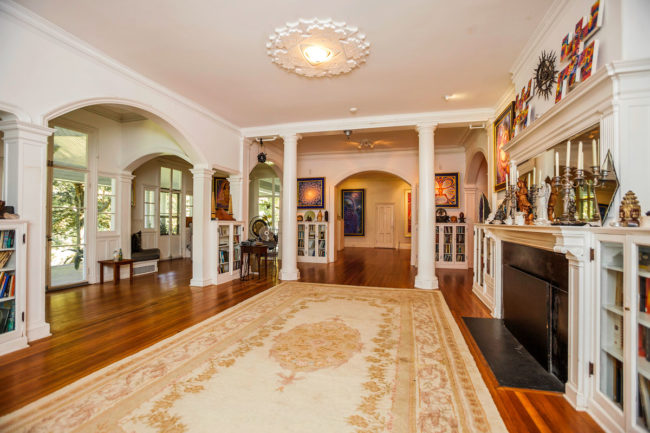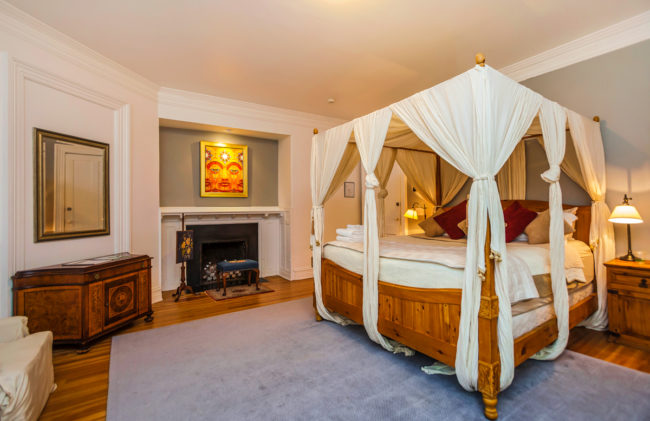 The artwork of Alex Grey & Allyson Grey plus many other visionary artists are on display in the guest house.
CoSM, Chapel of Sacred Mirrors, 46 Deer Hill Road, Wappinger, NY 12590.