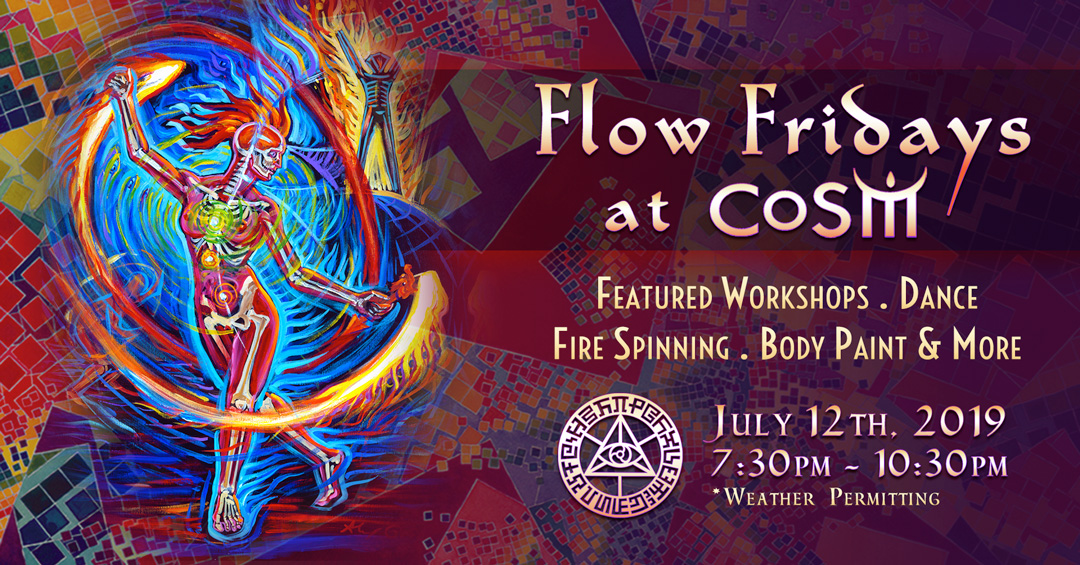 Flow Fridays at CoSM - 7/12/19
Flow Fridays at CoSM
7:30 pm – 8:30 pm: 
Dancing with Veils
8:30 pm – 11 pm:
Open Jam
*Weather Permitting : Stay up to date.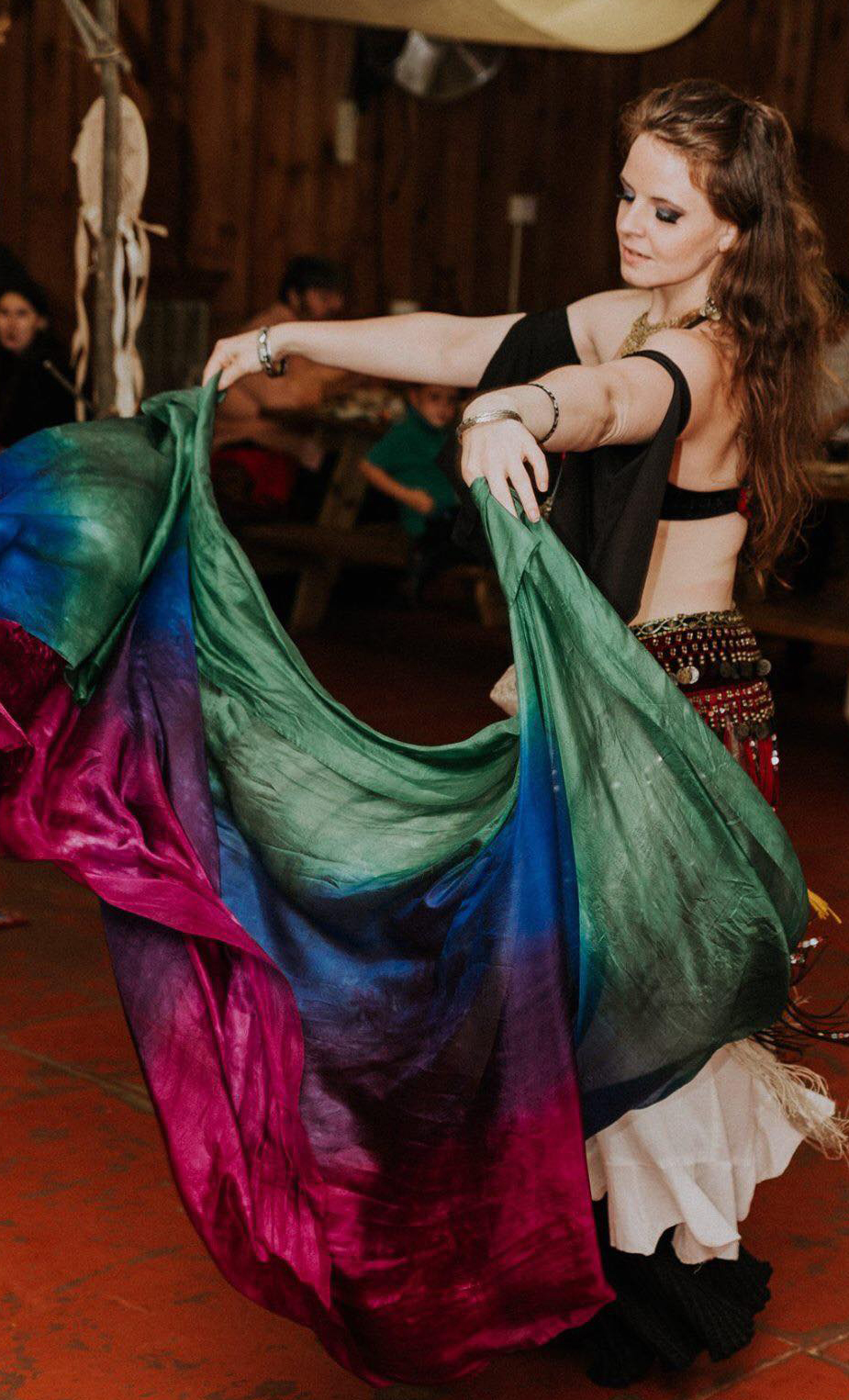 Dancing with Veils with Ashley Enright
7:30 pm – 8:30 pm
$20 online / $25 at the door
Dancing with Veils can be expressive and joyful and even sorrowful and mysterious. While belly dance is often thought of as a very grounded and earthy style of dance, with the addition of veils we can introduce the element of air and find a new balance.
In this workshop we will cover a handful of belly dance moves, proper posture, and veil technique to integrate the flow of these emotive fabrics into the rhythm of our bodies. Participants will be introduced to ways we can use veils to extend motions, frame isolated moves, play with different dynamics and to connect mind, body and prop.
 Participants should bring a dance veil with them to use. Fan veils may be substituted but the emphasis will be on dancing with full sized veils. We will discuss the difference in using a variety of different types of fabrics, veil shapes, and weight as part of the workshop but participants looking for advice on purchasing one beforehand are welcome to contact Ashley beforehand for guidance. A very limited amount will be available to borrow and will need to be reserved with Ashley at [email protected].
 This workshop is open to all genders and students of all skill levels with an interest in expanding their movement vocabulary and expressing their minds eye through dance."
Ashley Enright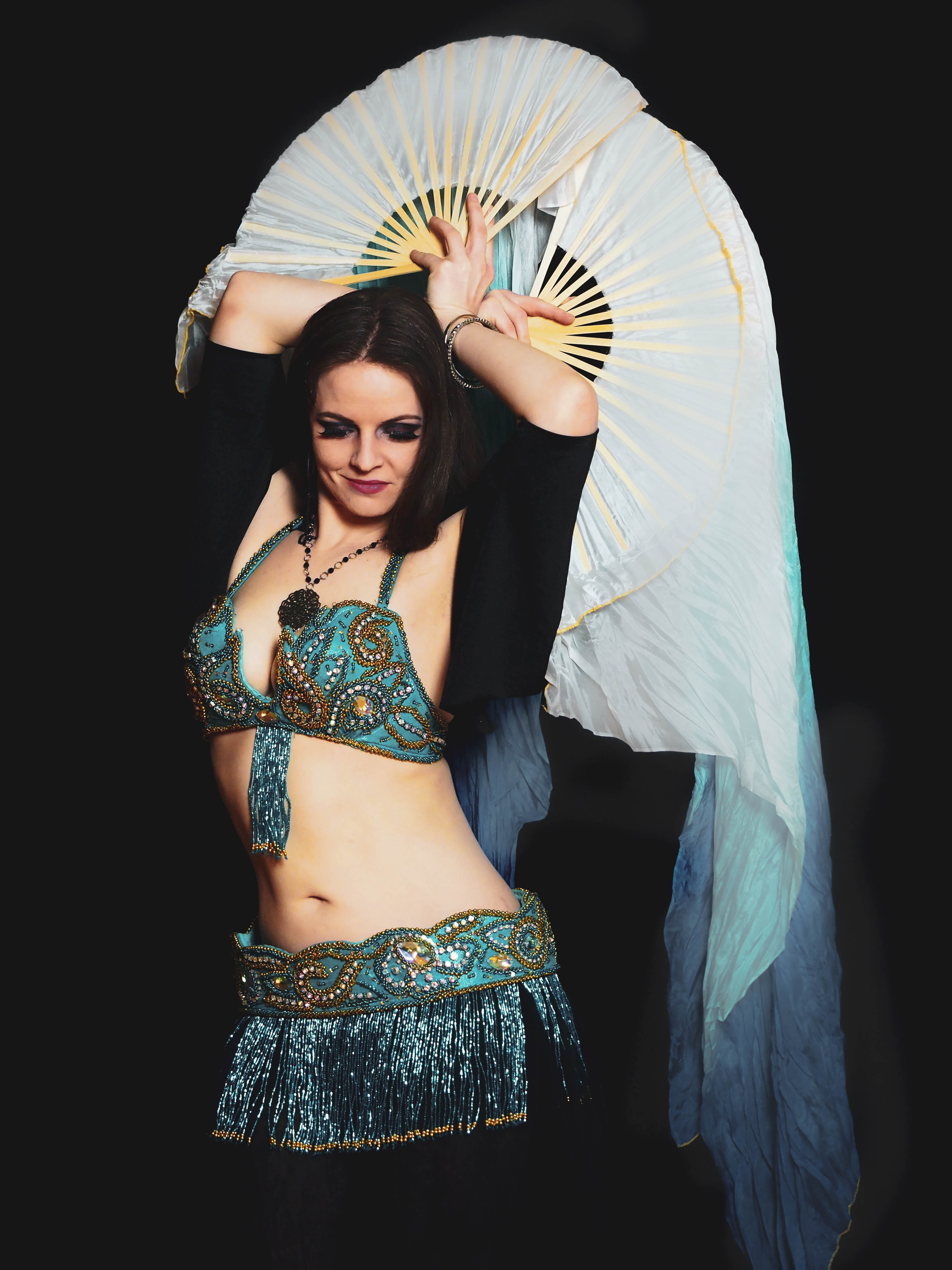 Ashley is a belly dance artist and instructor whose path with dance began 14 years ago. For her, dance is not limited to only a performance art but is an integrative form of self-expression, internal transformation and connection. Identifying as a very shy individual she sought to use dance as a tool to get out of her comfort zone and explore ways to become more extroverted and expressive. From the first class on she has been thrilled to be a part of the community always learning, observing and exploring all that dance has to offer. She has studied in many styles ranging from classical Raqs Sharqi, to earthy American Tribal Style and folkloric dances of North Africa, to the contemporary leanings of Tribal Fusion. She teaches regular weekly classes in Poughkeepsie and has been honored to perform at the 2018 COSM Deities & Demons Masquerade Ball, the Mountain Jam festival, has appeared on Serpentessa's DVD "Belly Dance with Snakes: Embody Your Inner Serpent," with multi discipline stage performances, with the Coterminous Collectiv electronic musician collective as well as many community and private events. She is known as a lighthearted and encouraging instructor that is always eager to share in this dance with new students and new friends.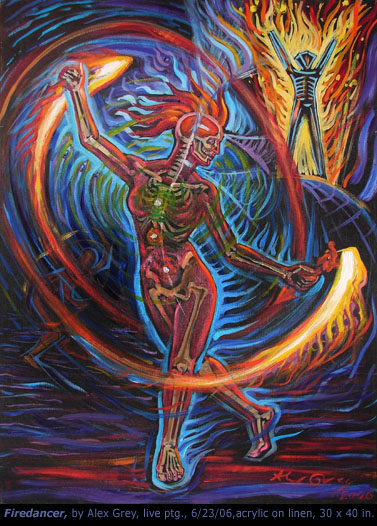 Open Jam
8:30 pm – 10:30 pm
$10 online / $15 at the door
Come get in touch with your inner & outer flow.
Connect with fellow flow artists and exchange tips & tricks!
BYOFG : Bring your own Flow Gear
Limited gear available for use during sessions
All Levels of Experience Welcome!