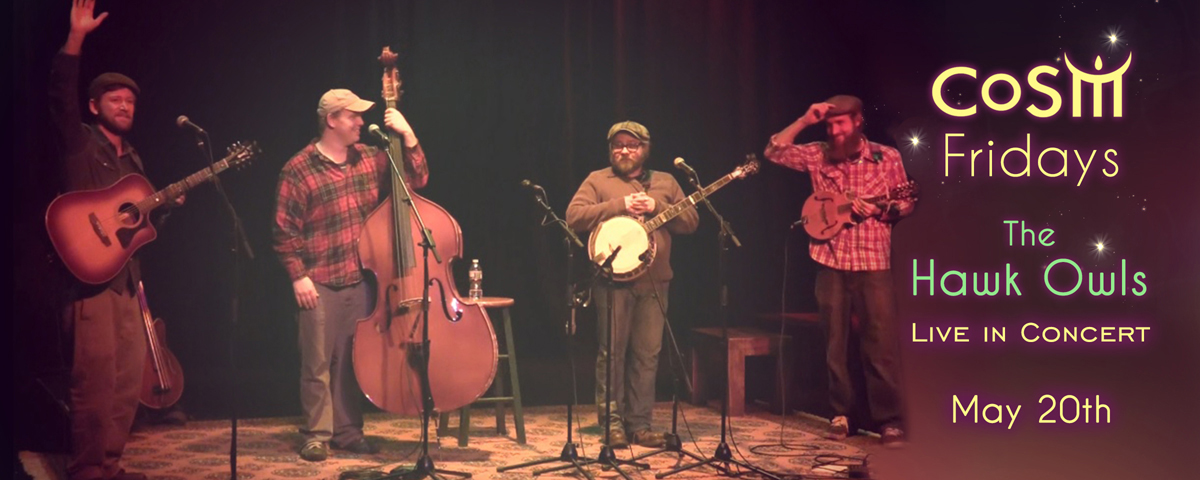 Friday Nights at CoSM featuring the Hawk Owls
Schedule
12pm – CoSM open to visitors
8pm – The Hawk Owls' performance begins
11pm – CoSM closes

CoSM's Grey House, Cafe, and Shop will be open for extended hours from 6-11 PM on May 20th, the Friday before the Full Moon Gathering. This Friday Night features special musical guest, The Hawkowls, performing live in concert from 8:00 – 9:30 pm. Enjoy our extensive library of books on mysticism and the arts, sip and snack in the parlor, and contemplate paintings and sculpture throughout the house and grounds. Bring a friend or two, and some art supplies for the most enjoyment.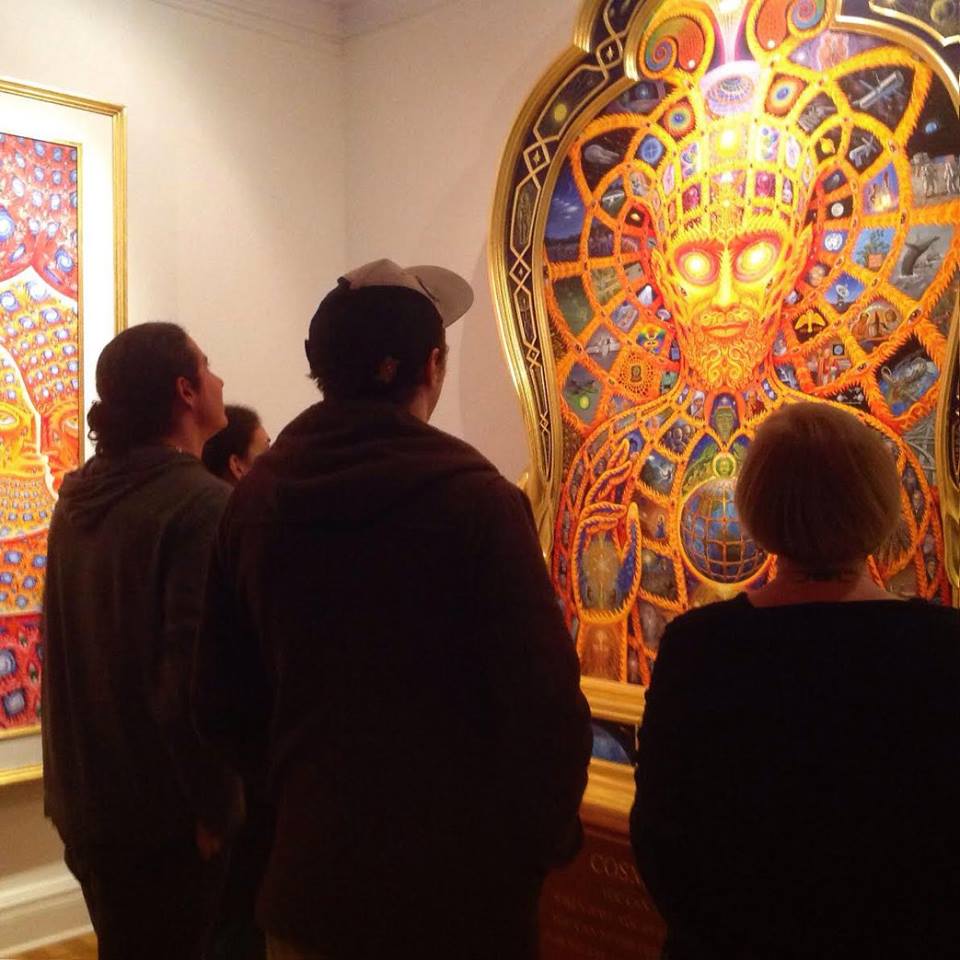 "The Hawk Owls masterfully weave an acoustic bouquet of traditional mountain instruments, crafty melodic melodies, and jangly upbeat harmonies."  – The NJ Herald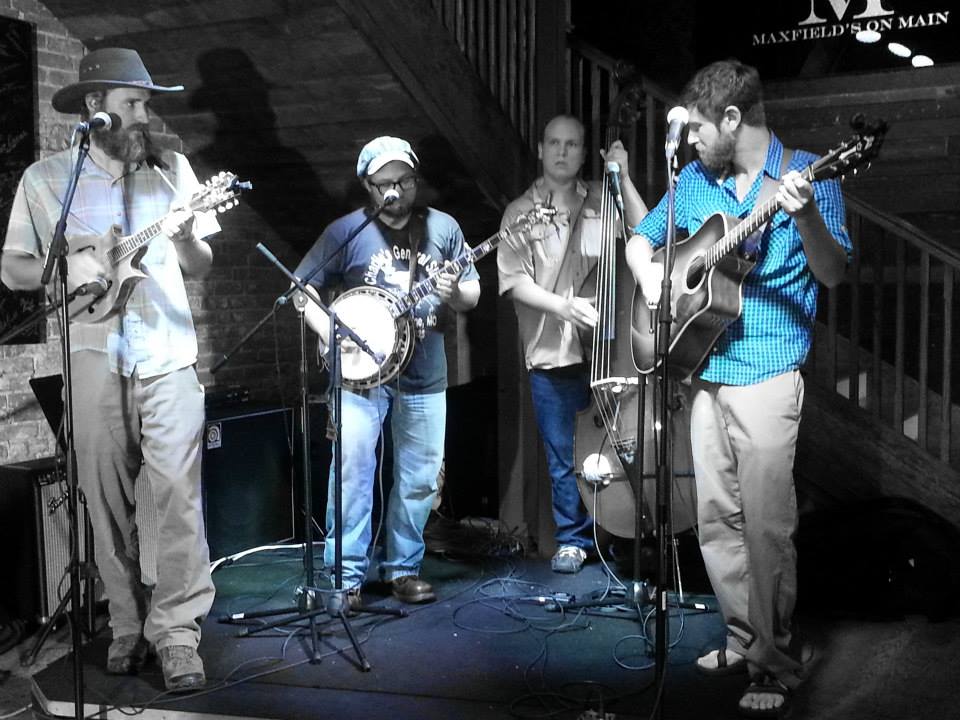 The Hawkowls
The Hawk Owls formed in Sussex County, NJ in 2011 after years of playing in various other bands together.  Their song list includes a variety of original and traditional Bluegrass with a healthy dose of hard hitting "grassified" classics.  Their vocal harmonies demand your attention and their energetic acoustic sound is sure to keep you moving.
Bradley White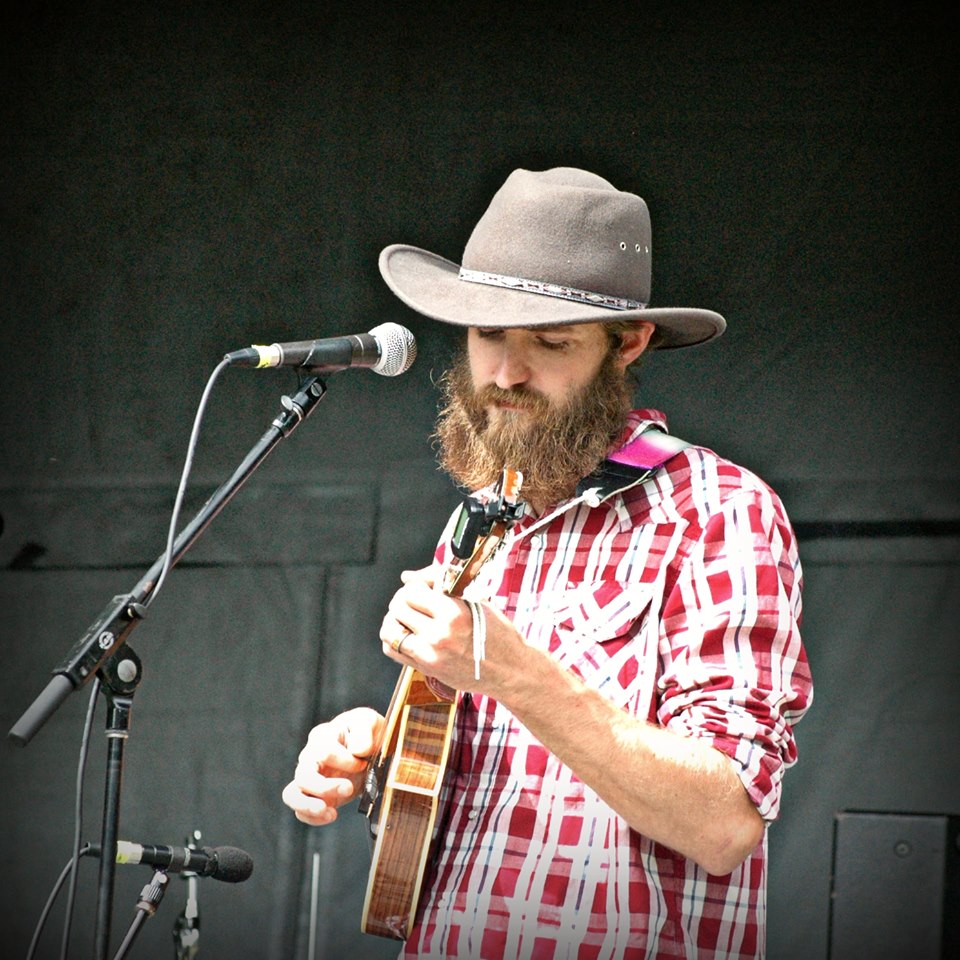 Bradley White is vocalist, song-writer and flat-picker hailing from the Pocono Mountains.  He has been performing and composing music for nearly twenty years across a diverse variety of genres including punk rock, jazz and bluegrass.  Bradley draws upon his formal training in ecology and education to inspire his musical creations.  His compositions are enlivened by his observations of the natural world and the depths human spirit.  Bradley founded the Hawk Owls in 2011 as an outlet to share original music with a traditional twist.  He currently resides in Dingmans Ferry, Pennsylvania with his wife Amie and his daughter Abilene.
Pete Lister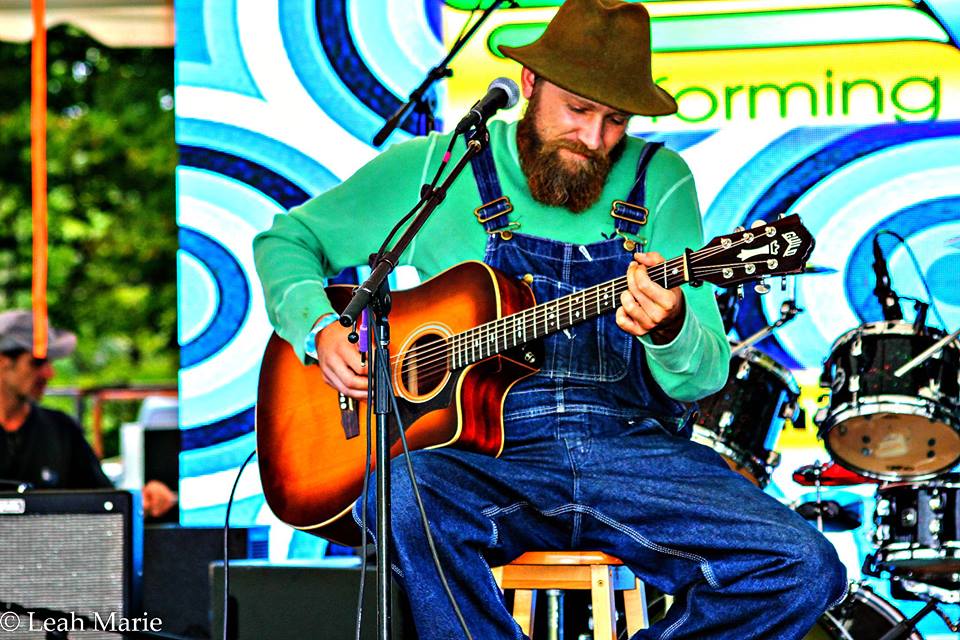 Pete first became interested in playing music at a young age watching his father play with friends at annual parties and camping trips,  By age 5 he learned to play his first song, "Glendale Train" by The New Riders.  Throughout grade school he participated in the choirs, band, and  theater groups and followed up by studying upright bass at Morris County College of NJ. It was there he networked with a number of great players with whom he has had many projects and still performs with today.  Aside from The Hawk Owls, Pete plays with many other groups, runs a open mic, teaches, books for small venues in northwest NJ and put together custom bands for special events.  For more info Pete,  please visit petelister.com!
Mike Alexander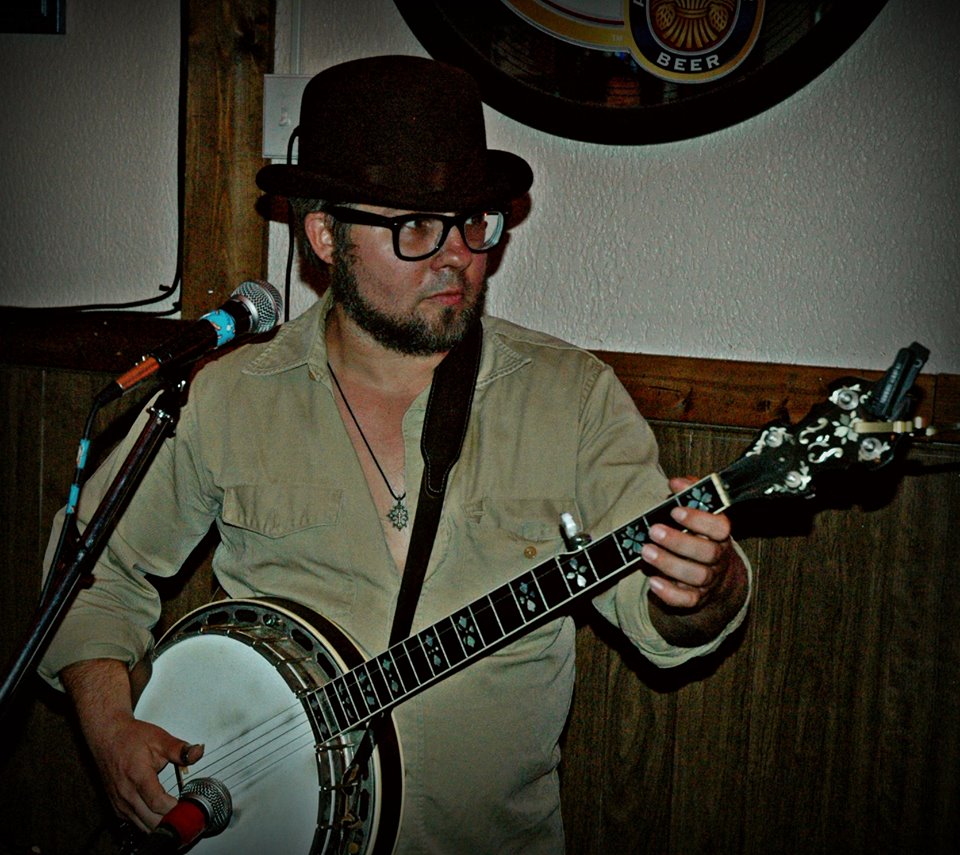 Played Piano and Guitar for 32 years, 5 string banjo and mandolin for 27 years. Completed an A.A in Music Performance CCM College Piano/Classical Guitar Major with 3.7 GPA/Deans List. Active performing on all 4 instruments including: 2 Bluegrass groups, 2 rock groups, and various duet and trio ensembles. Also  active in session recording and freelance playing for local artists. Have taught piano, banjo, mandolin, cello, and violin for 12 years. Loves kittens.
James Lashway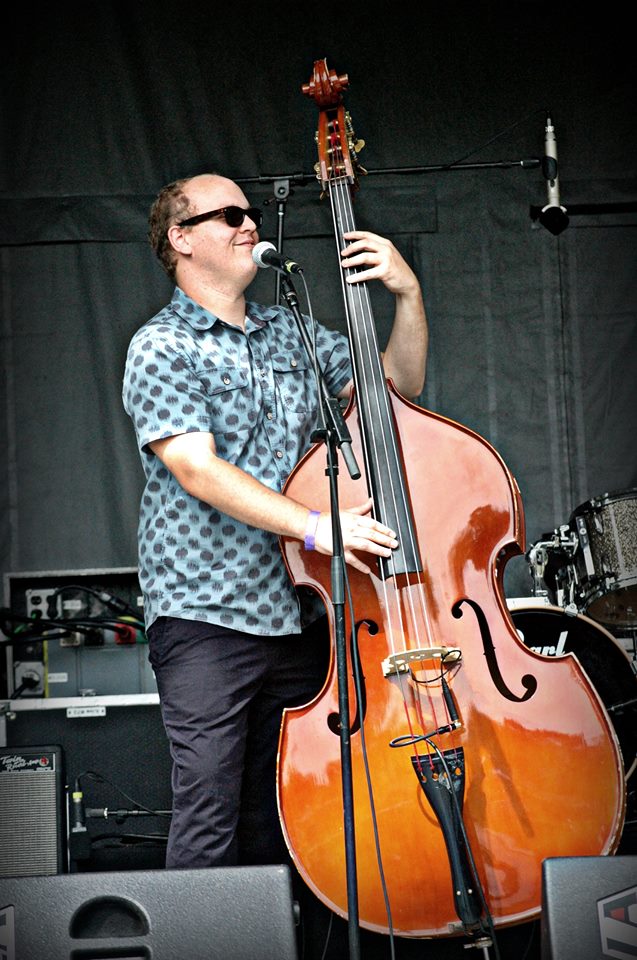 James Lashway is a multi-instrumentalist from the hills of Morris County NJ.  James developed a love for music early on fostered by his parents who bought him his first guitar at the age of ten.  Since then he has also added Bass (both upright and electric) and Banjo as well as several other instruments to his arsenal. James attended County College of Morris in 2008 to study Upright Bass and has continued with his musical studies through the years. Well versed in a variety of musical genres, Lashway has preformed with many Artist and ensembles around Northern NJ and can currently be found providing the Bass for The Hawk Owls, Turkey Farm Five, and The Jungle Jazz Initiative as well as the lead guitar for The Irish Harpers.
The Hawkowls – Sweet Love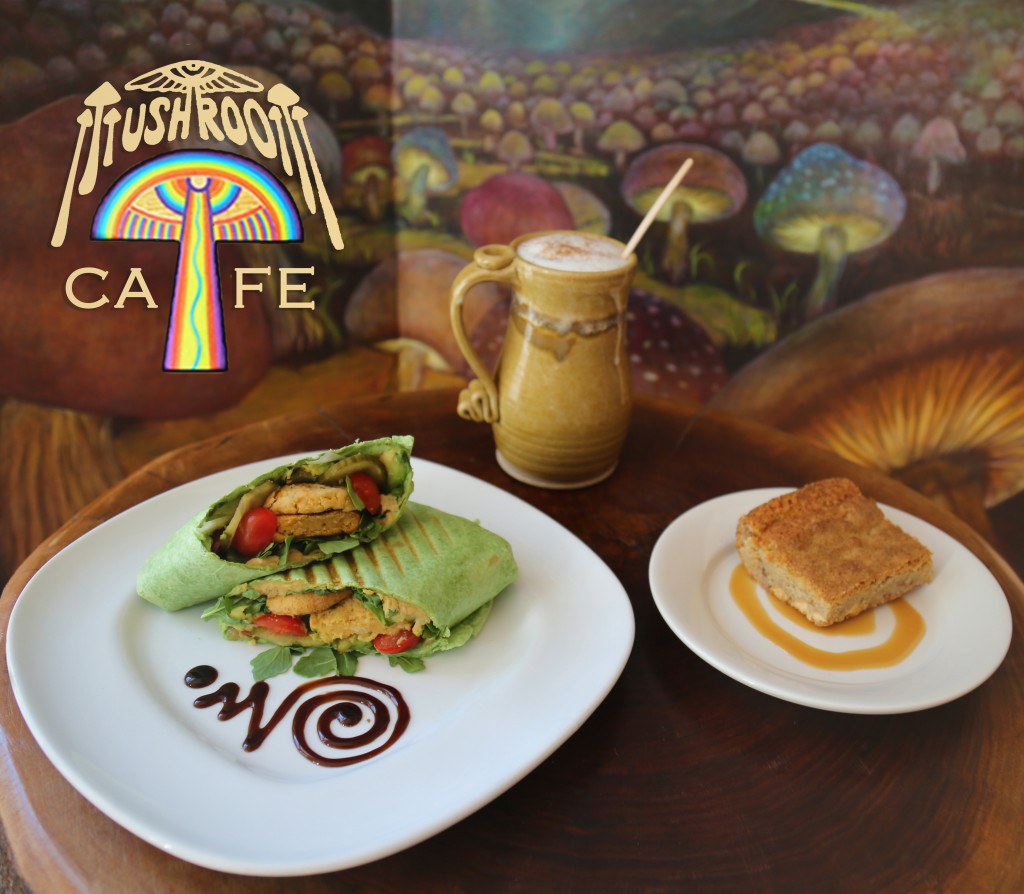 Rooms are available for rent in the Grey House, CoSM's fully renovated Visionary Victorian guest house.
For assistance in booking your stay, please call 845-297-2323 ext. 104 or email us at [email protected]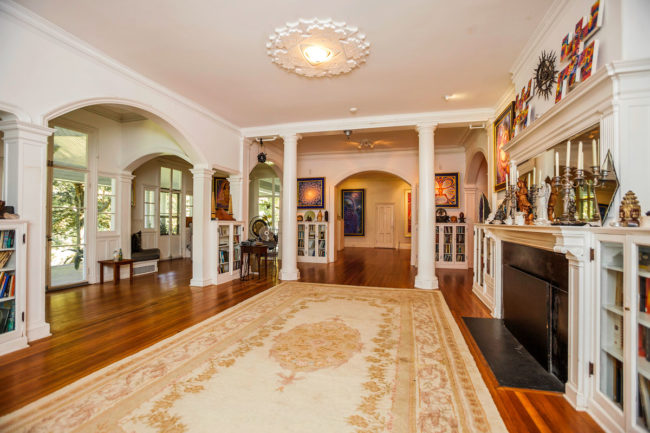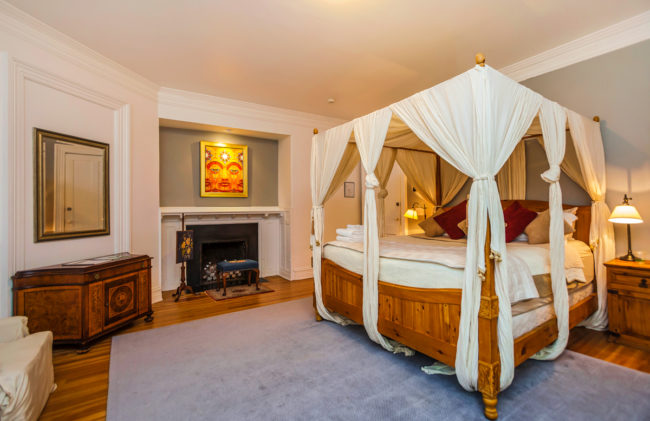 The artwork of Alex Grey & Allyson Grey plus many other visionary artists are on display in the guest house.
CoSM, Chapel of Sacred Mirrors, 46 Deer Hill Road, Wappingers Falls, NY 12590.