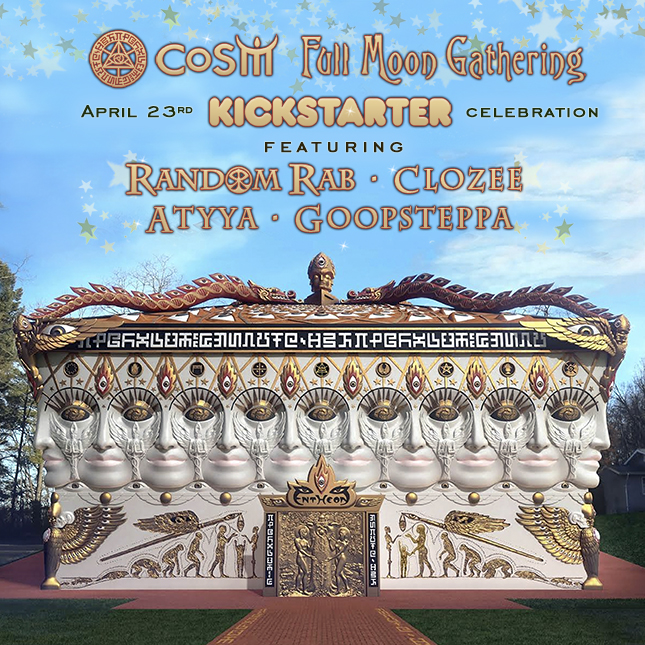 April Full Moon Gathering: Entheon Fundraiser
3pm – 6pm – Full Moon Workshop: The Magic of Mushrooms with Martin Bridge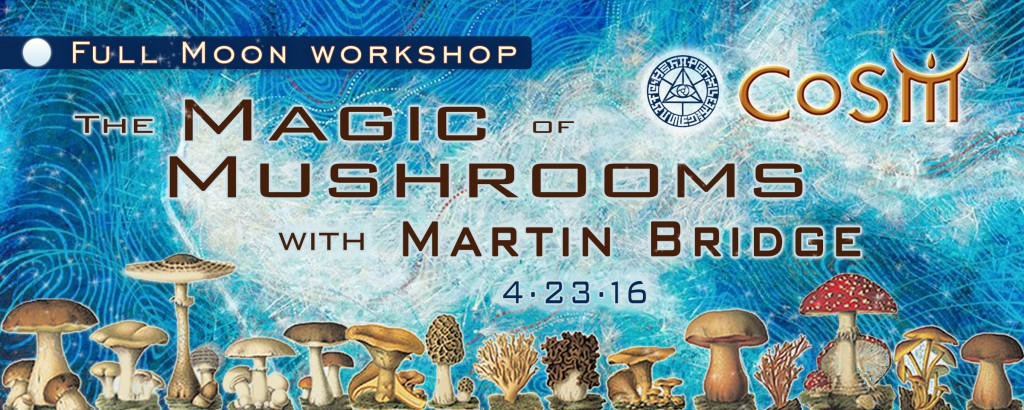 6:30pm – Doors Open
7pm – 9pm – Full Moon Ceremony / Entheon Presentation
9pm – 1am – Music, Live Painting, Visual Projections, Fire Performances, and more.
10am – Yoga Sundays with Shipra Saraogi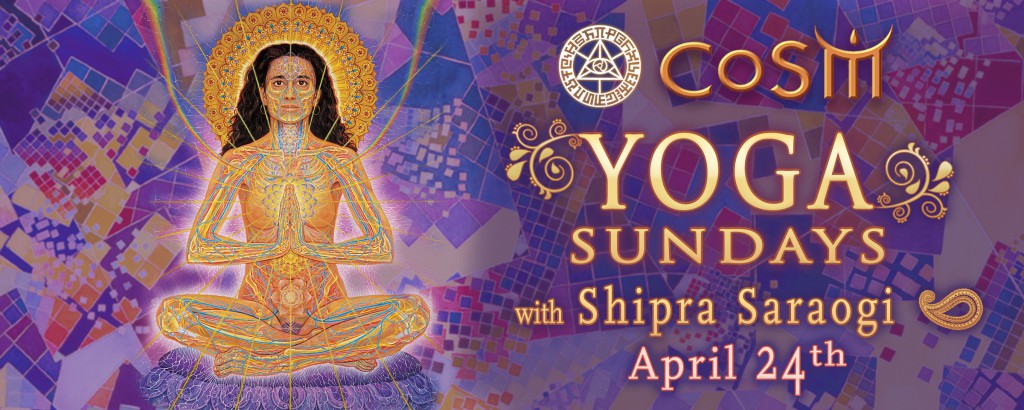 1pm – Art Church: Liberation Through Seeing with Allyson Grey and Alex Grey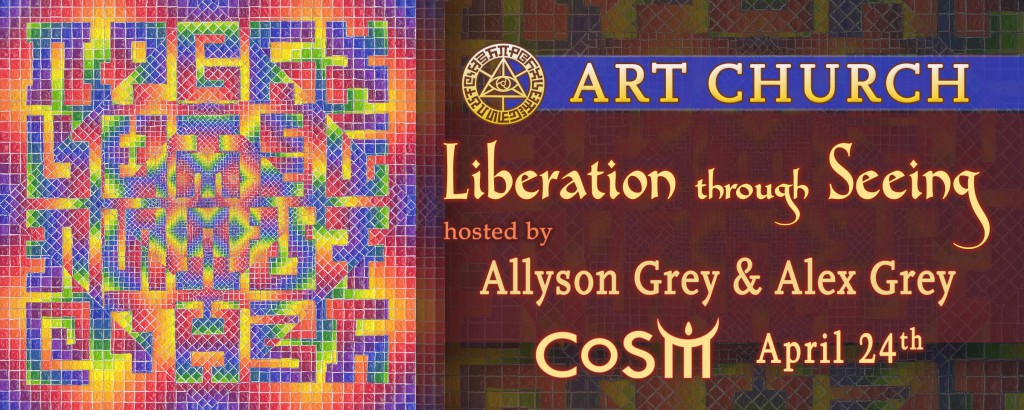 With Your Hosts:
Alex Grey & Allyson Grey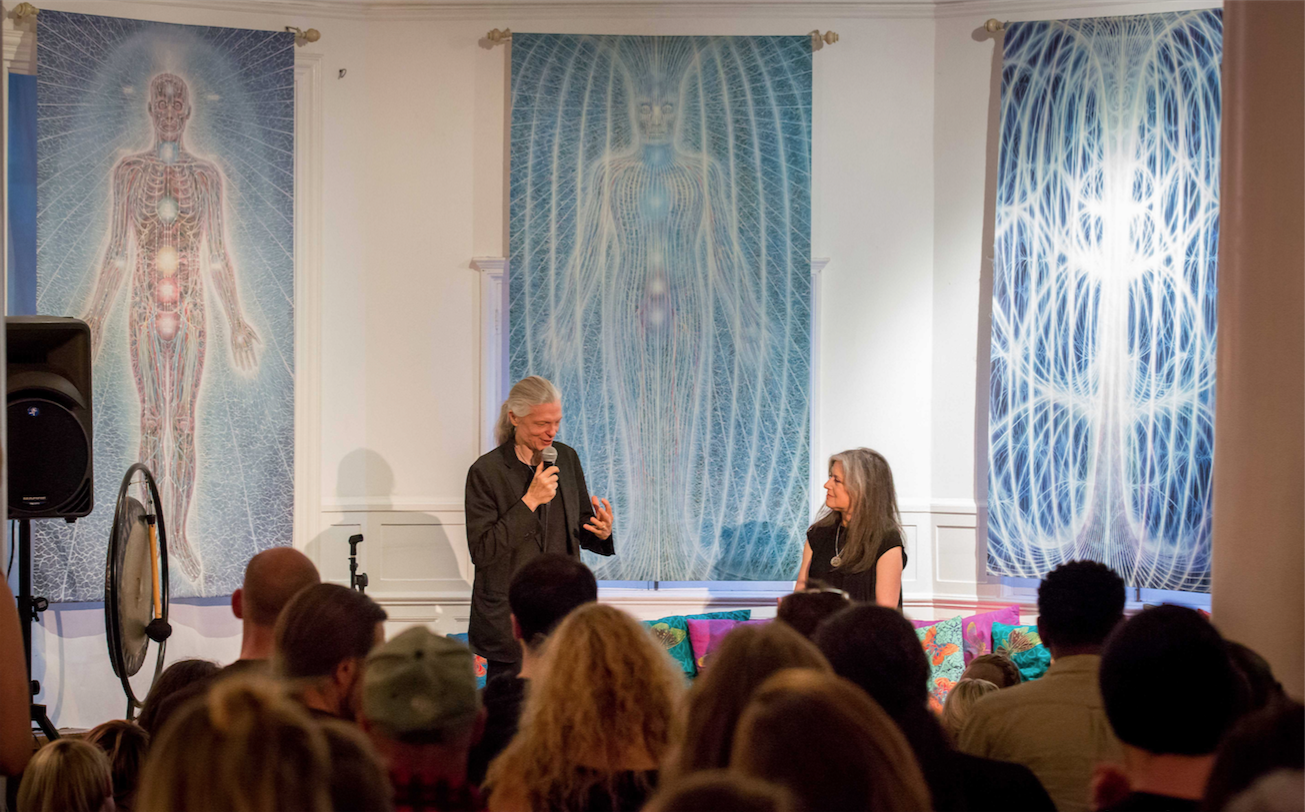 At the Chapel of Sacred Mirrors, Alex and Allyson Grey invite you to celebrate the Full Moon with an evening of wisdom and prayer from all faiths. In this inter-denominational ceremony, we embrace the richness of our diverse cultures in music, poetry and shared community.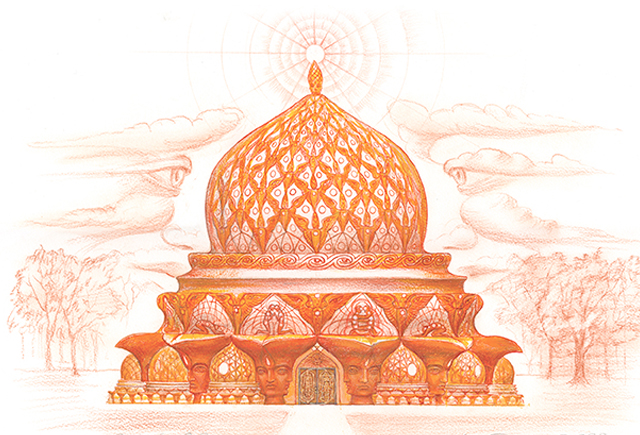 Come with an open mind and heart…expect lively dialogue and interactive experiences through art, music, meditation, prayer and rhythm. All are welcome.
Get your portrait painted by Alex Grey to help raise funds to build Entheon.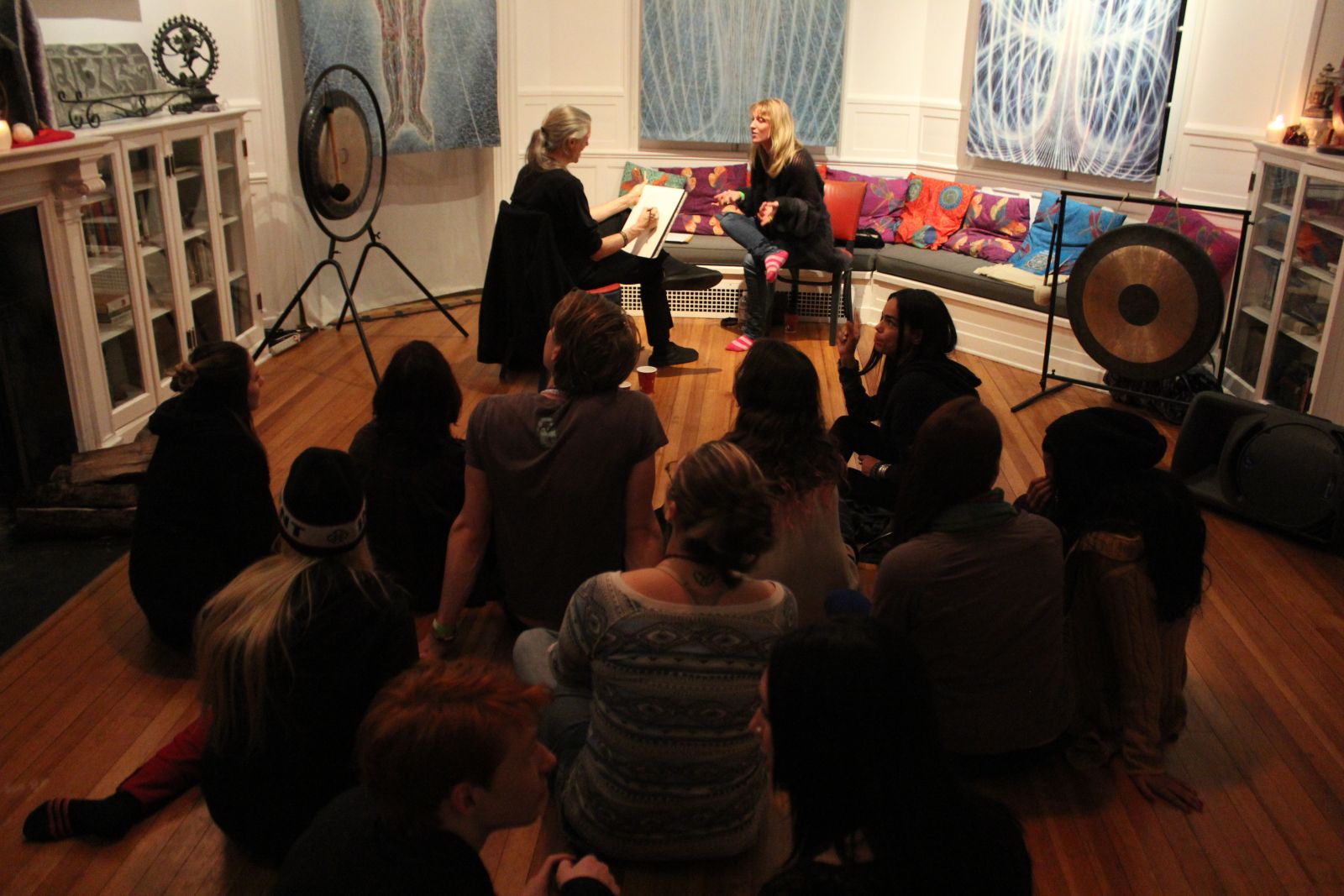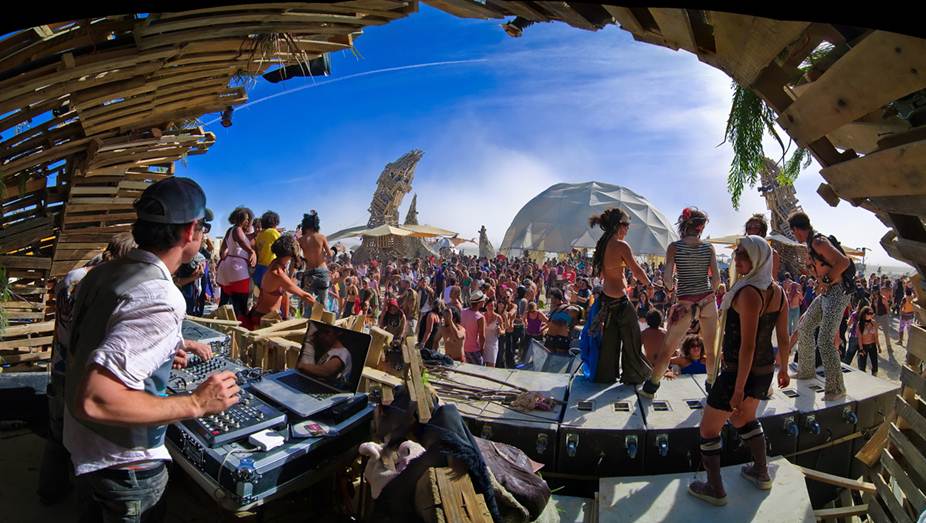 Emerging from his own distinct corner of the West Coast electronic music scene, Random Rab offers a powerful and unique contribution to sonic exploration.   Often referred to as "The Master of Emotion" his music is patently beautiful and melodic.  With diverse influences ranging from trip-hop, classical and Arabic to bass driven compositions, his songs are considered anthemic and timeless.  As a multi-instrumentalist and singer, his tracks are organic, uplifting and stand on their own as a distinct genre.  Listeners of all types of music can find something they can relate to in this sound.  He has toured extensively across North America, including tours with Bassnectar, Shpongle, Beats Antique and headlined several festivals across the country.
With a dedicated fanbase born from the San Francisco underground, Random Rab has become a Burning Man legend known for his sunrise sets that have now become one of his most sought after performances.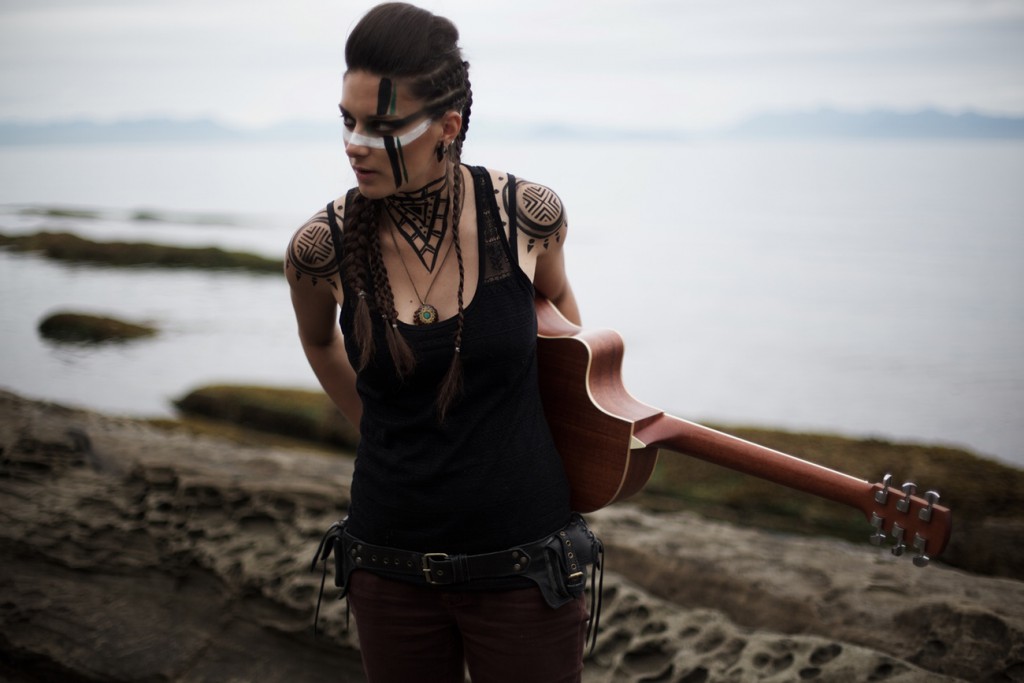 Hailing from Toulouse, CloZee is Chloé, a young music producer who seamlessly combines technical precision with a wild imagination. Her tracks defy genres, oscillating between Glitch-Hop, Trip-Hop, Future Bass and World Bass. She created her own place in the glitch community, thanks to a unique, highly sur-prising style mixing powerful basslines, funky off beat percussion, world instruments and emotional cinematic sounds.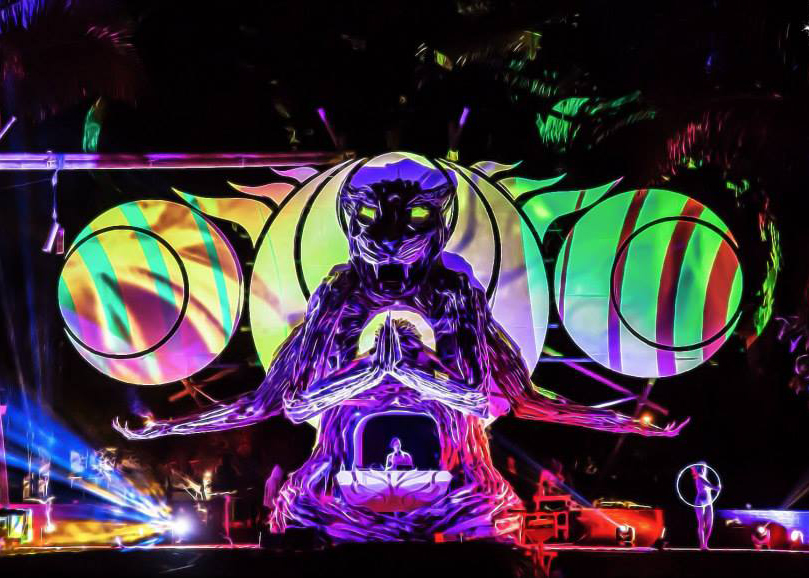 AtYyA (pronounced Ah-Tie-Ah) is the fruition & birth of countless musical explorations. AtYyA's niche sound is a fusion of Deep Dub & futuristic Trap sewn together by squishy psychedelic soundscapes. His music features 432hz tuning, binaural beats, deep alluring basslines, 808 inspired drum kits, organic percussion, heart touching melodies & futuristic ambiance that synergistically breathes & merges into endlessly unfolding sonic fractals. The Music of AtYyA inspires powerful somatic journeys into the depths of the heart, connecting us to the furthest reaches of the universe and beyond…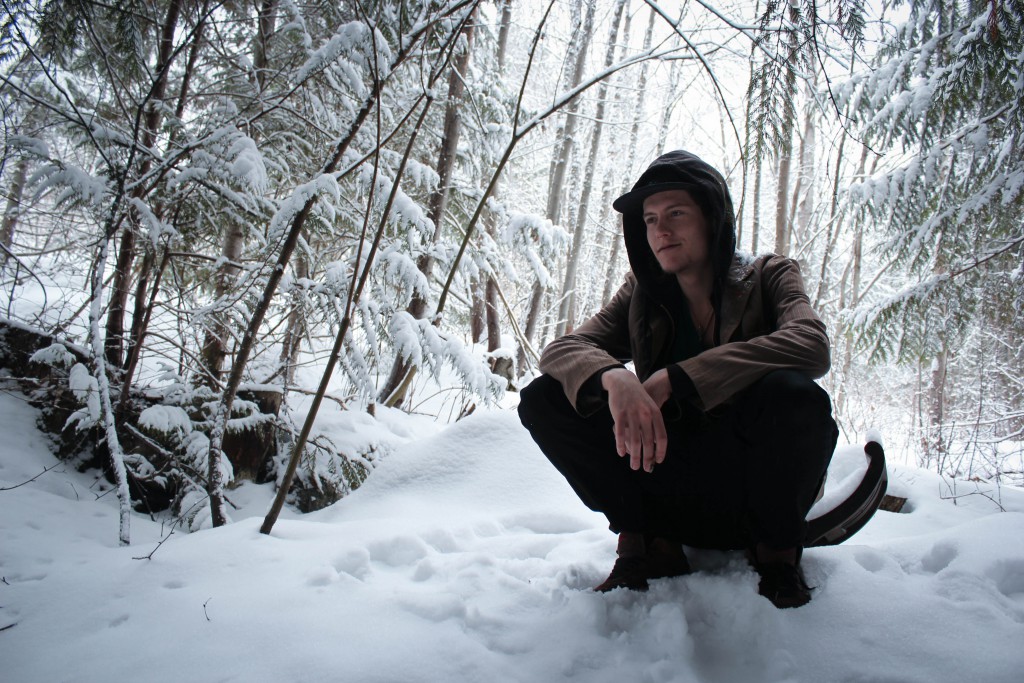 Goopsteppa is Montreal raised Producer/Dj/Artist Alex E. Fascinated by music, arts and their effects on people from an early age, he was introduced to Djing and electronic music culture in 2007. After many years of performing as a DJ, he started releasing his own musical creations in the early spring of 2013, making an instant impression on the scene with his blend of futuristic melodic bass music, subversive soundscapes, captivating beats and surreal textures.
He currently resides in the snowy mountains of interior BC, spending most his time in his studio or out in the mountains.
SilentStream aka Benjamin Cooke flows from roots in the Carolina Blue Ridge to Mid-Coast Maine with offerings of his instinctively multidimensional & intensely elegant style of innovative 3D animations and psychedelic projections. Blending a variety of original creations from his early liquid light experimentation and nature photography, into his current visionary pantheon often featuring flowers, rivers, streams and waterfalls coursing to a chromatic cascade of synesthetic experiences! Presently preforming at concerts, nightclubs and music festivals internationally, SilentStream ultimately aims towards capturing the fragility and beauty right outside our windows. #silentstream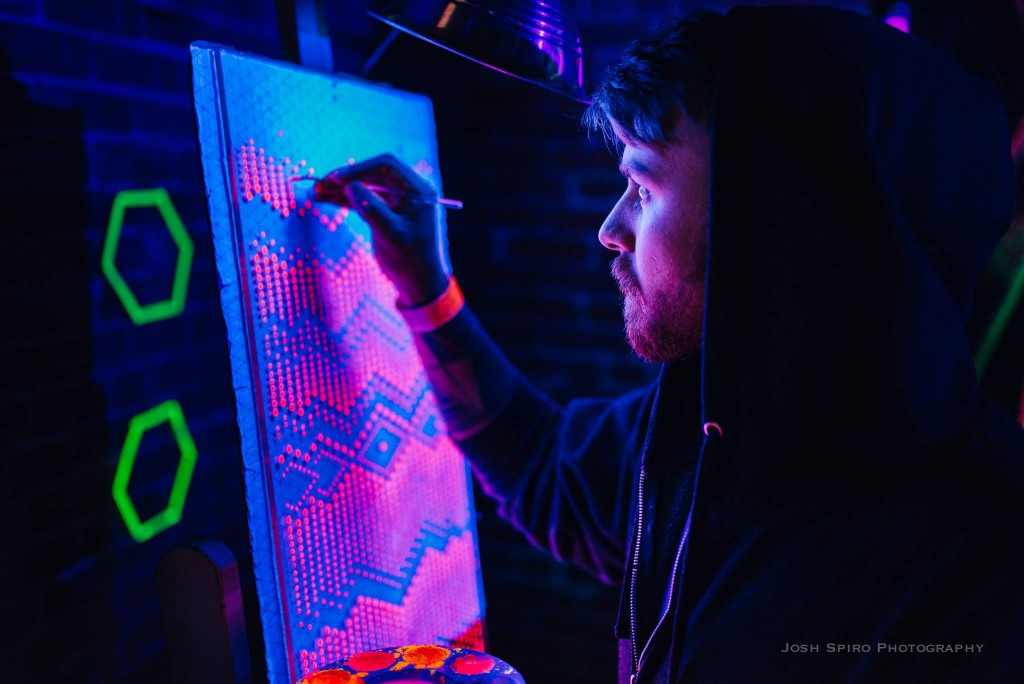 "My primary objective is to make the world a more beautiful and inspiring place.
Art is essential to our evolution if we wish to be effective in the realms of innovation and change. Without
stretching our imagination beyond its limits there is no hope for improvement.
Visualization. Intention. Conception.'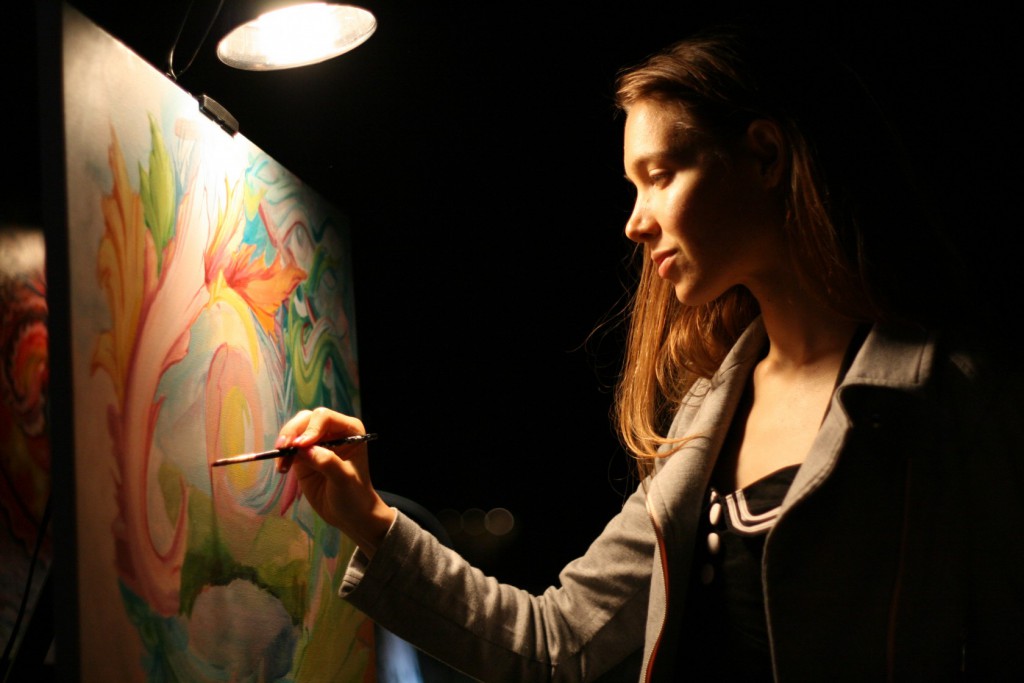 Seth Leibowitz painting at Gem & Jam 2015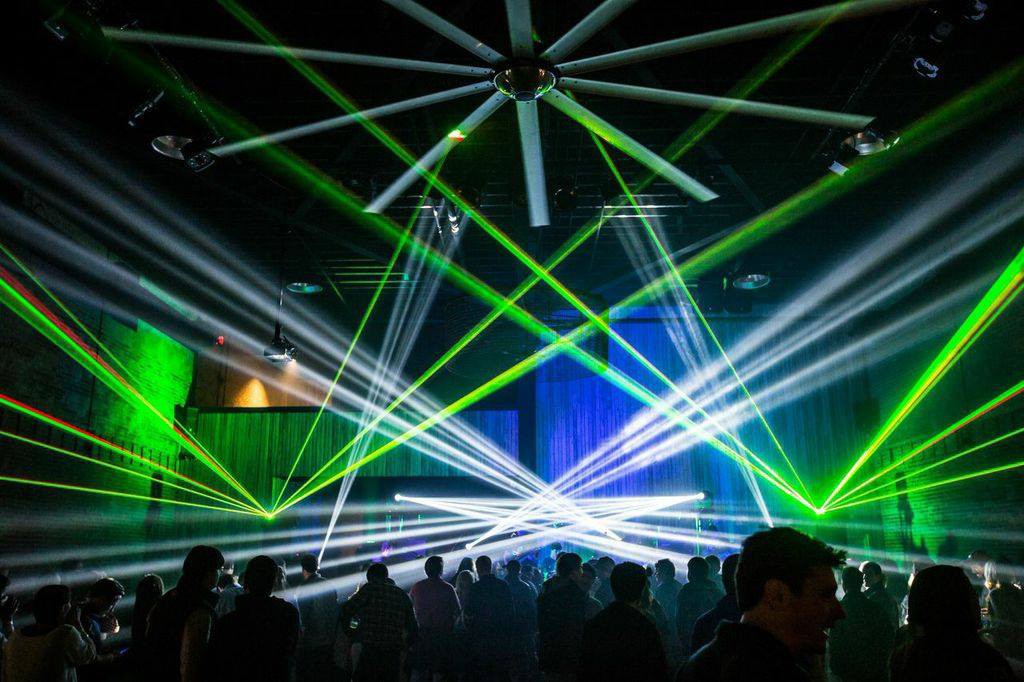 Based out of Hartford CT, Thai-Ghai Laser Productions provides a unique laser light
show experience. Utilizing a combination of aerial effects and psychedelic 3D
projections, TGLP puts spectators right in the middle of a highly stimulating multi
sensory world of light. Every show is one of a kind and programmed live, drawing in
inspiration from every event's unique environment. #silentstream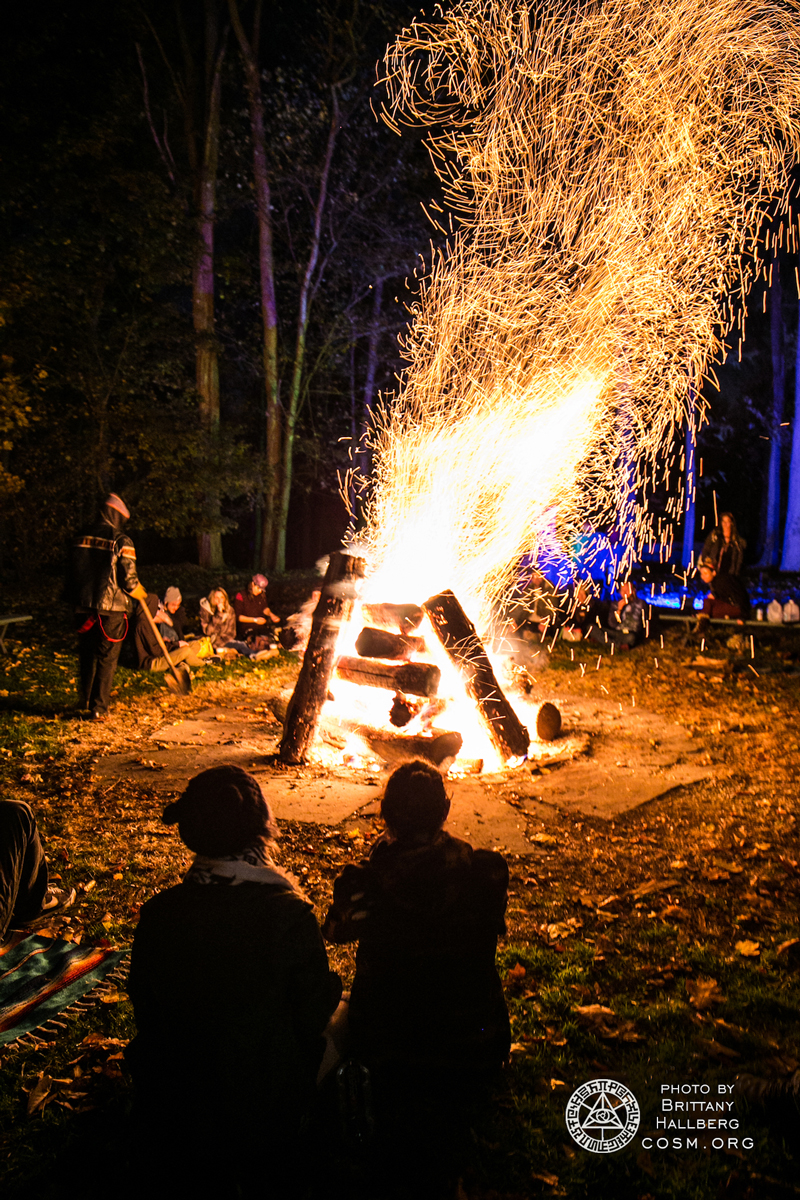 This is a family-friendly, drug and alcohol-free event.
No camping or pets.
All visitors must leave the grounds before 1am.
Tickets are a non-refundable donation to the Chapel of Sacred Mirrors.
Entheon Kickstarter Campaign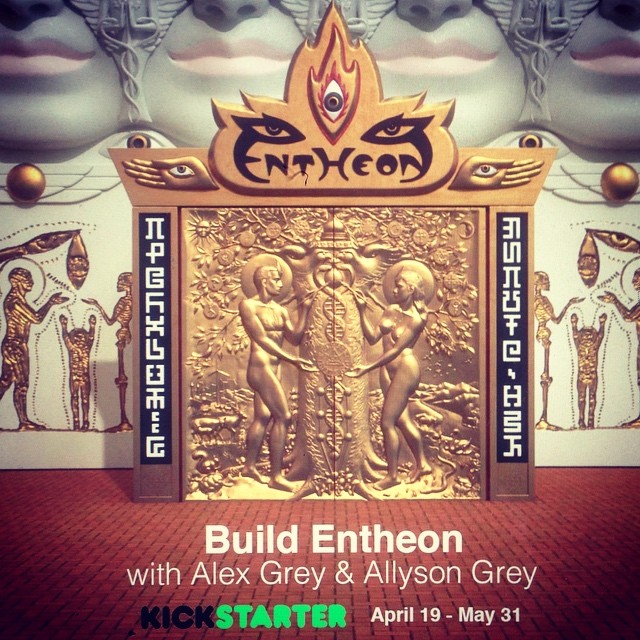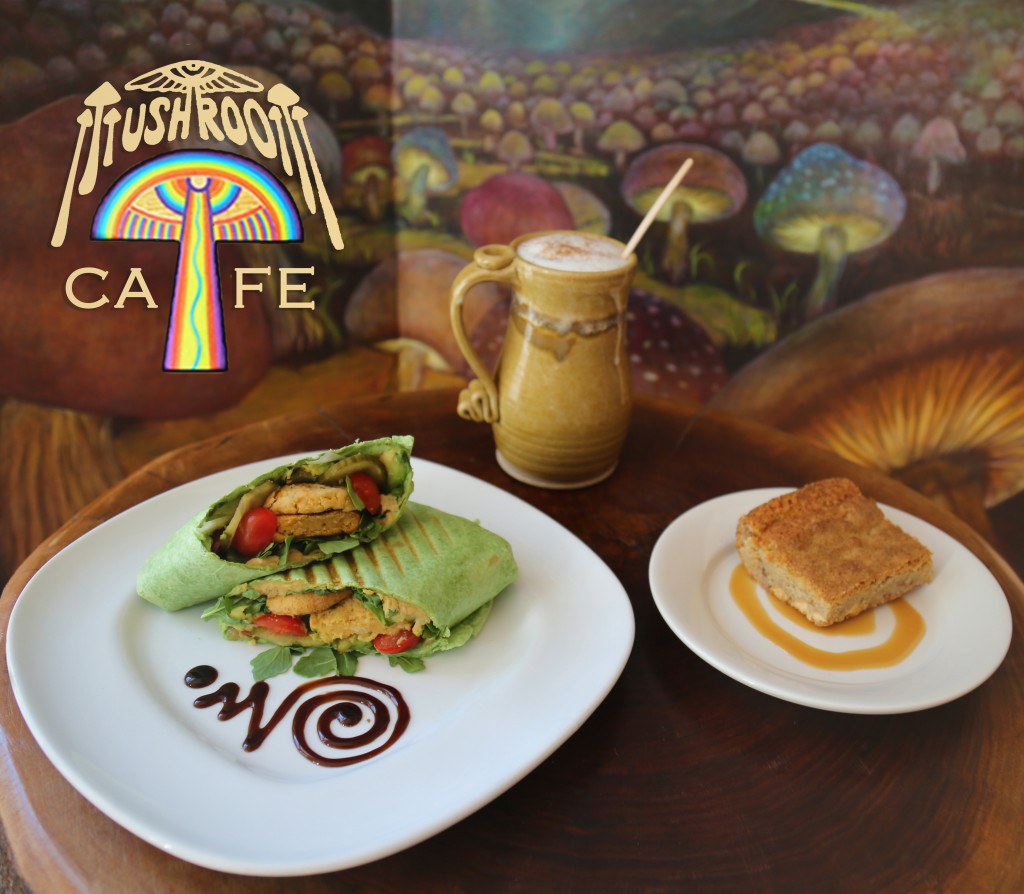 Rooms are available for rent in the Grey House, CoSM's fully renovated Visionary Victorian guest house.
For assistance in booking your stay, please call 845-297-2323 ext. 104 or email us at [email protected]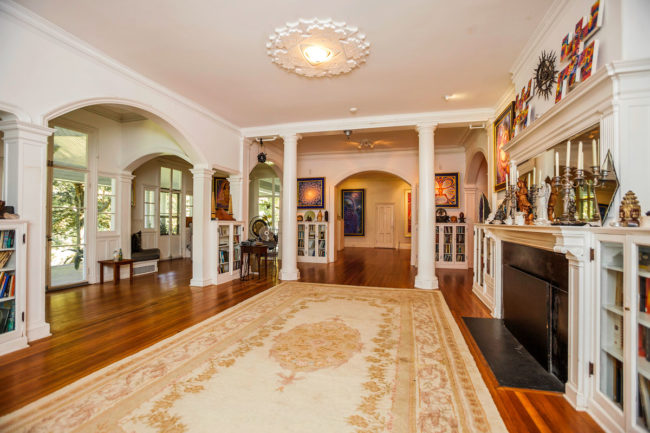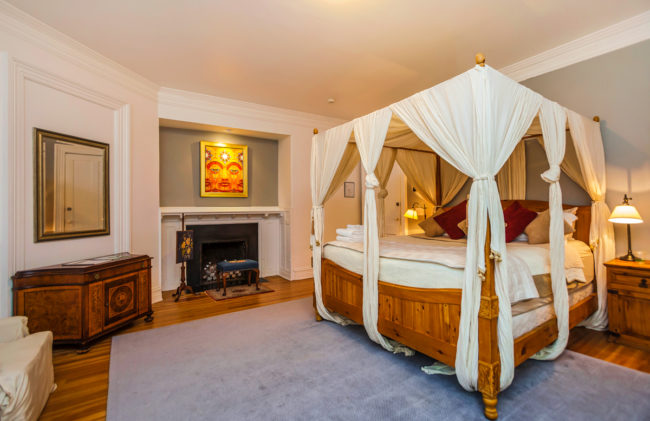 The artwork of Alex Grey & Allyson Grey plus many other visionary artists are on display in the guest house.
Overflow parking is available at the New Hamburg Metro North Train Station.
No need to walk - a shuttle bus will be available to transport any CoSM patrons between the station and CoSM grounds during the event.
CoSM, Chapel of Sacred Mirrors, 46 Deer Hill Road, Wappingers Falls, NY 12590.