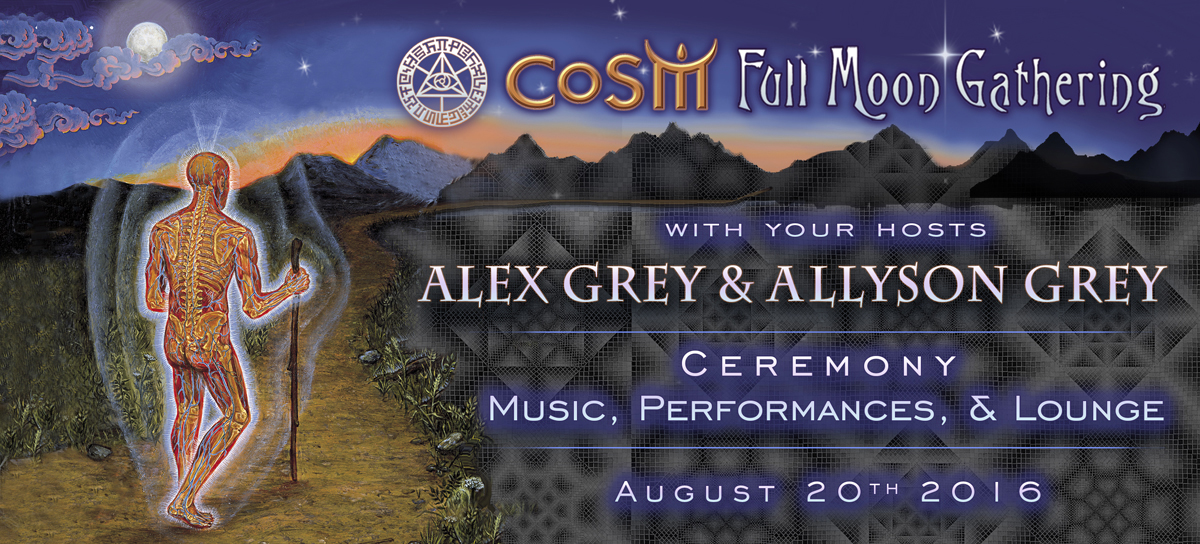 August Full Moon Gathering 2016
August Full Moon Gathering 2016

3:00 – 6:00pm – Membership BBQ with Alex Grey and Allyson Grey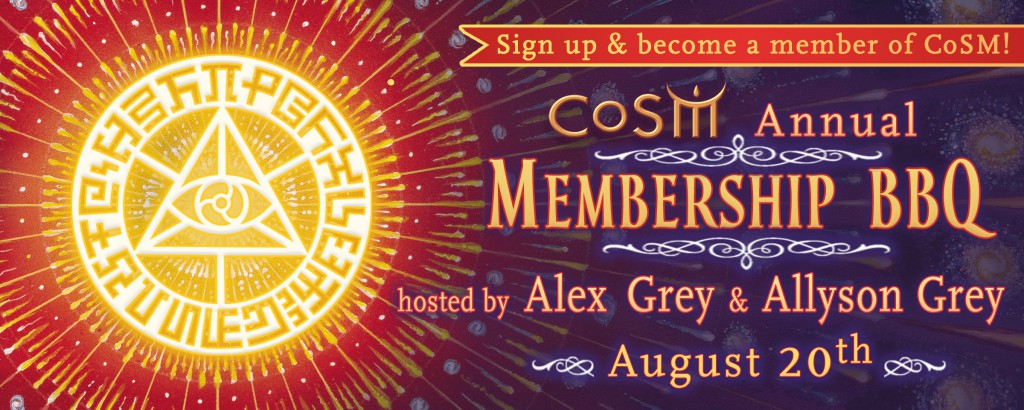 7:00 pm - Doors Open
7:30 pm - Full Moon Ceremony
9:00 pm - End of Ceremony
9:30 pm - Music, Live Painting, Tarot Readings, Tea Lounge, Supportraits & more.
12:00 am - CoSM Closes
10am – Yoga Sundays with Shipra Saraogi
1pm – Art Church: Cosmic Creativity with Alex Grey & Allyson Grey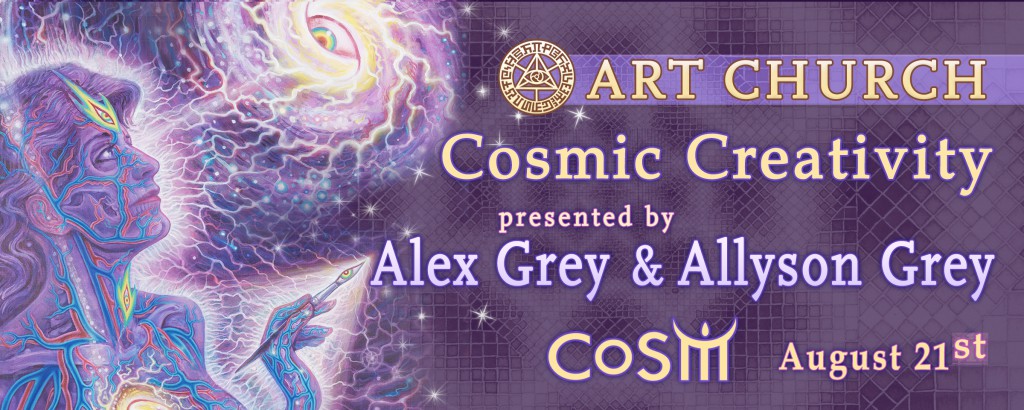 With Your Hosts:
Alex Grey & Allyson Grey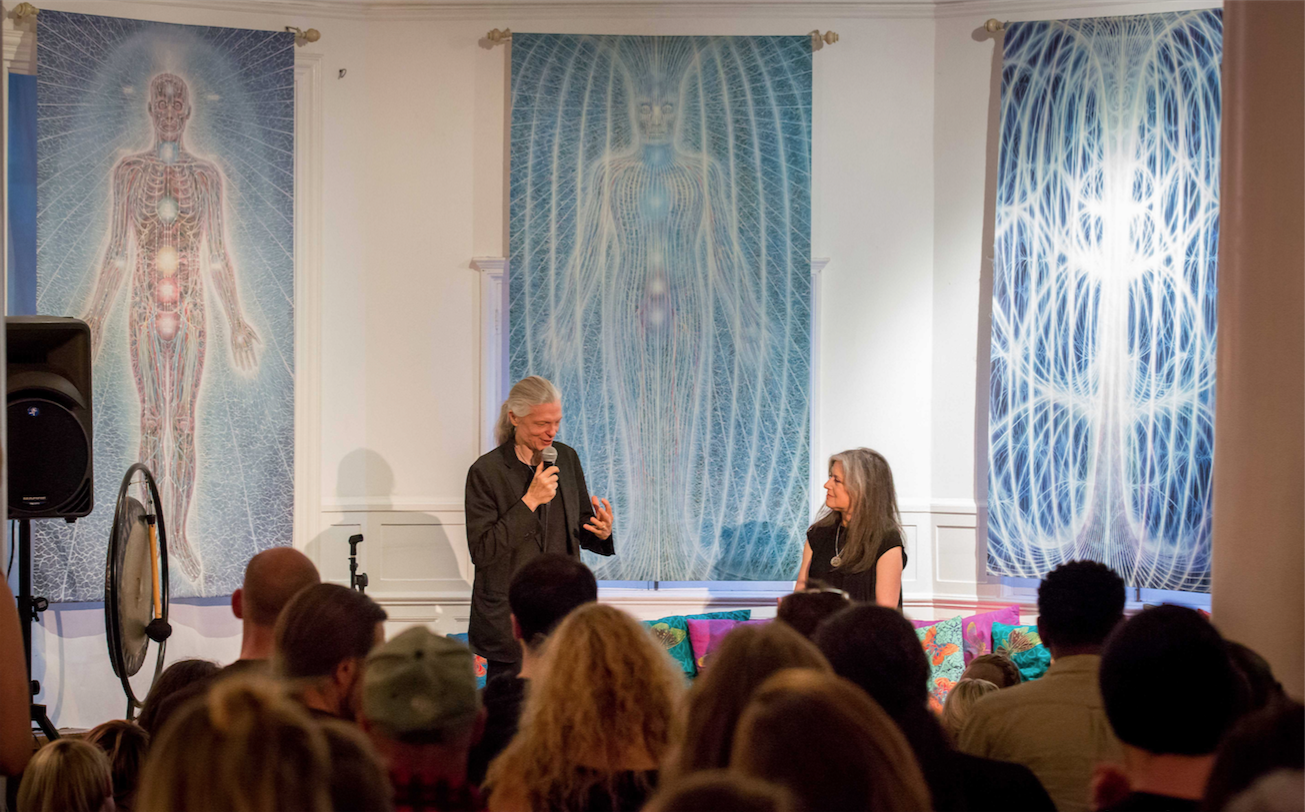 At the Chapel of Sacred Mirrors, Alex and Allyson Grey invite you to celebrate the Full Moon with an evening of wisdom and prayer from all faiths. In this inter-denominational ceremony, we embrace the richness of our diverse cultures in music, poetry and shared community.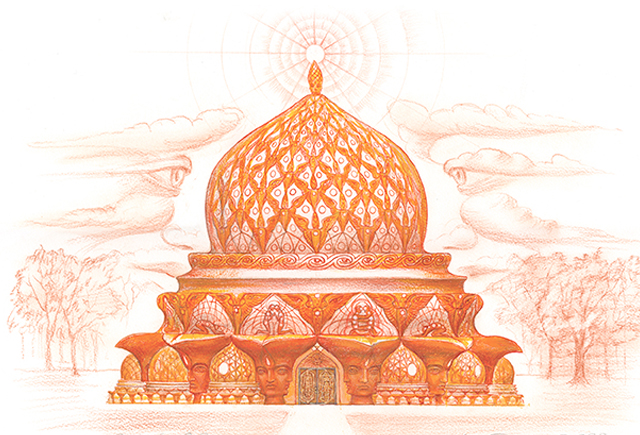 Come with an open mind and heart…expect lively dialogue and interactive experiences through art, music, meditation, prayer and rhythm. All are welcome.
One portrait by Alex Grey each Full Moon to fund Entheon. A Supportrait is a personal portrait of a community member or a couple attending the CoSM Full Moon Ceremony. Once each month, Alex commits an hour or more at the Full Moon, creating a portrait from life.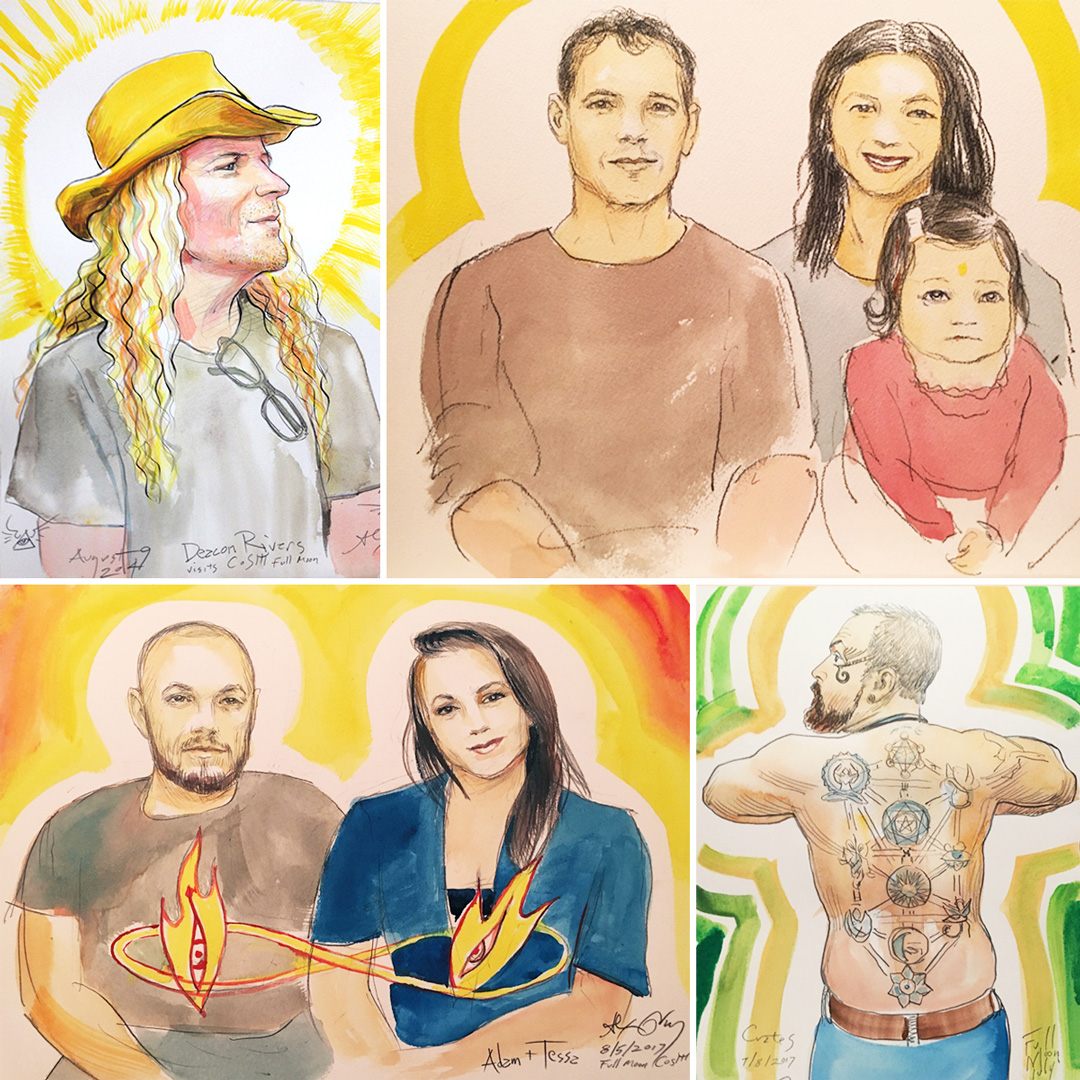 Reserve a Supportrait and make a donation to CoSM. 100% of this offering funds the building of Entheon, the Sanctuary of Visionary Art, now in construction at CoSM, Chapel of Sacred Mirrors. Help build a temple, a sacred legacy for the future, and receive and heirloom by one of the best-loved living artists today. Single: $850 | Couples: $1,250 To reserve your Supportrait, call Jerika at the CoSM Shop: 845-297-2323 x104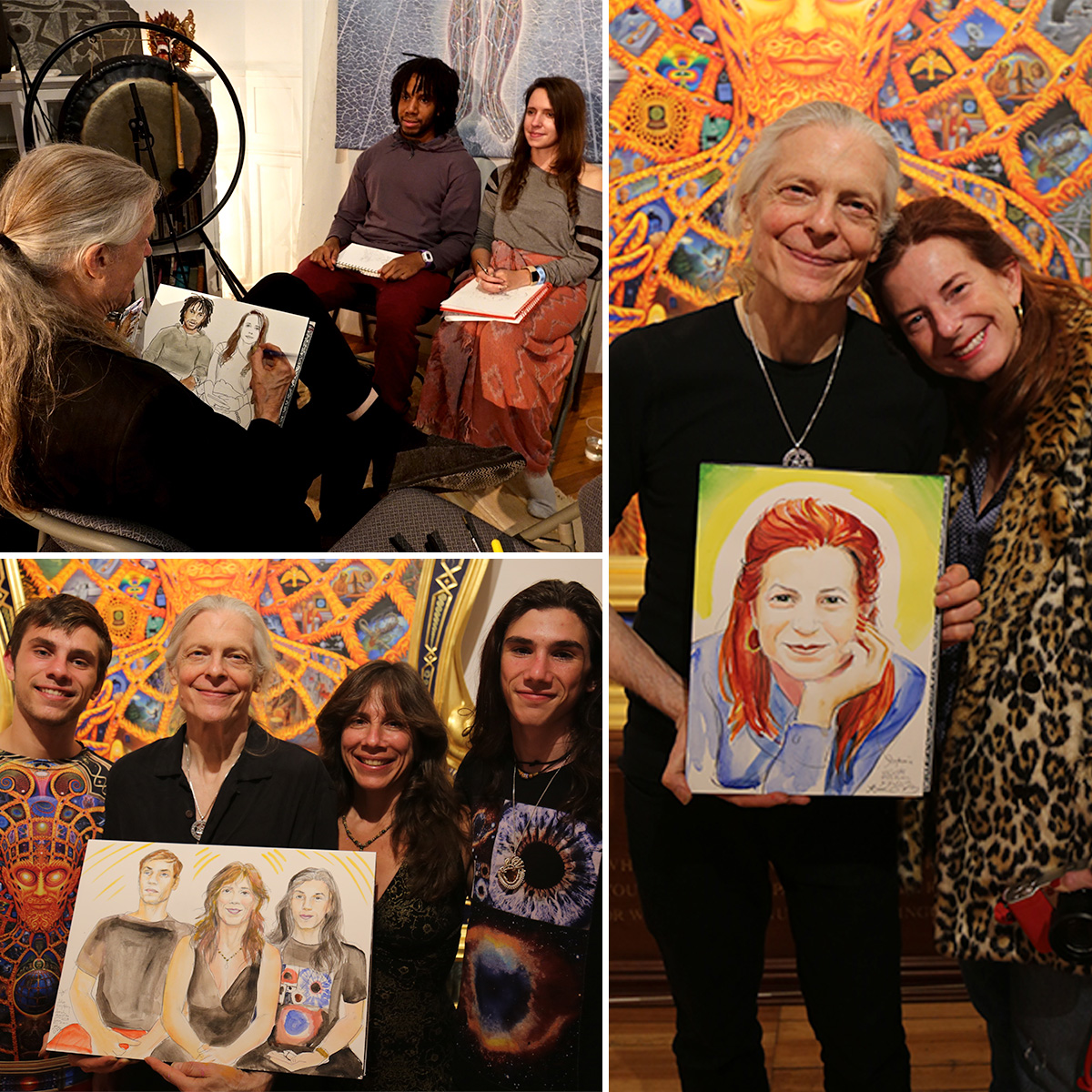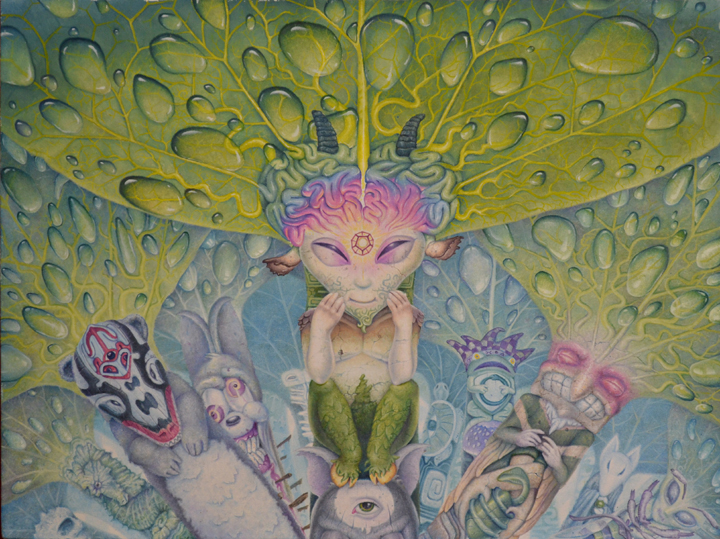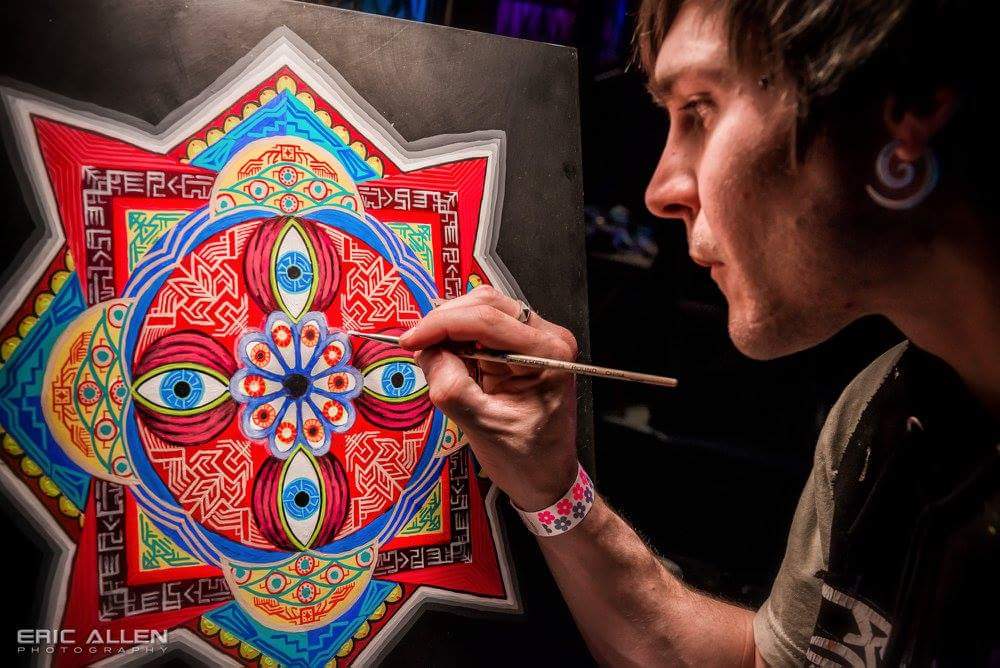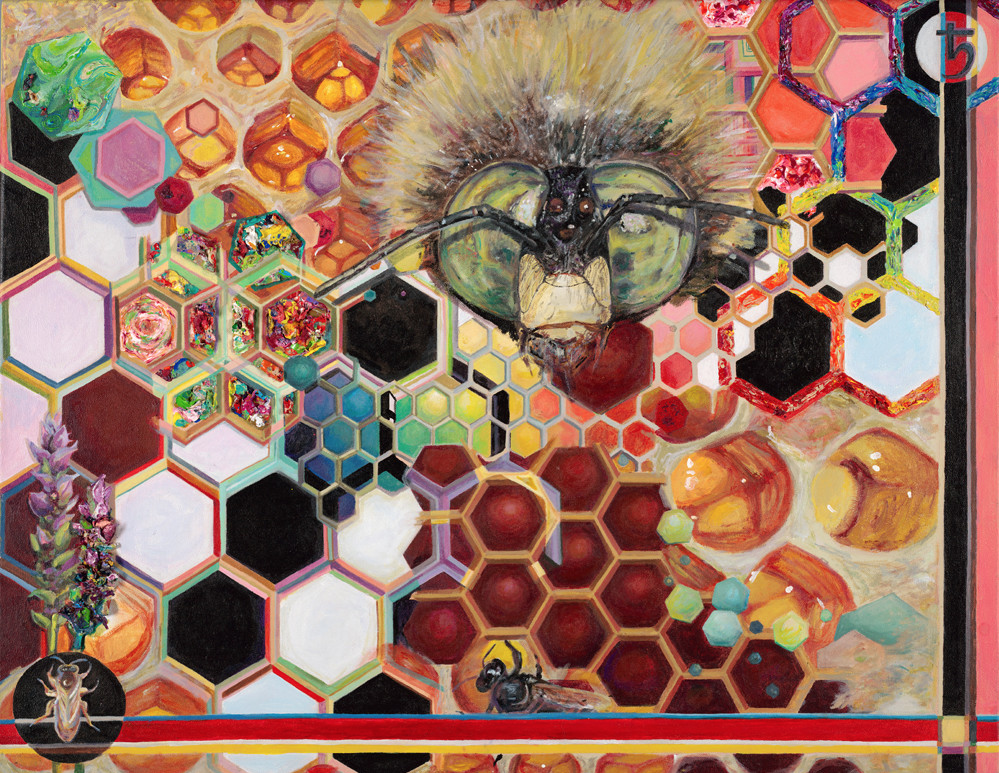 "High Vibe"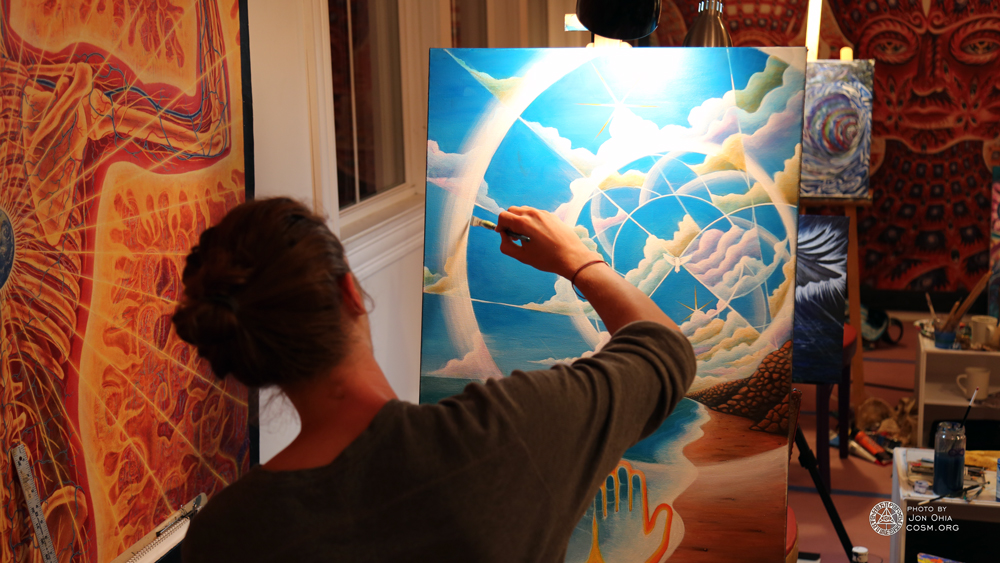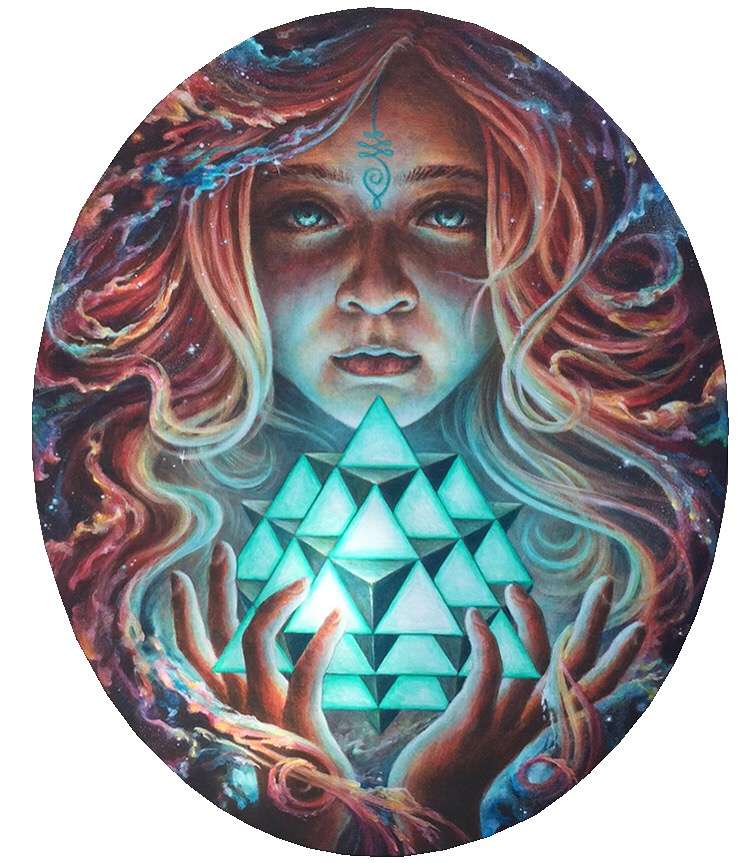 Interactive Art Project with Eileen Rose and Mike Garger
Photo by: Ashley Dupree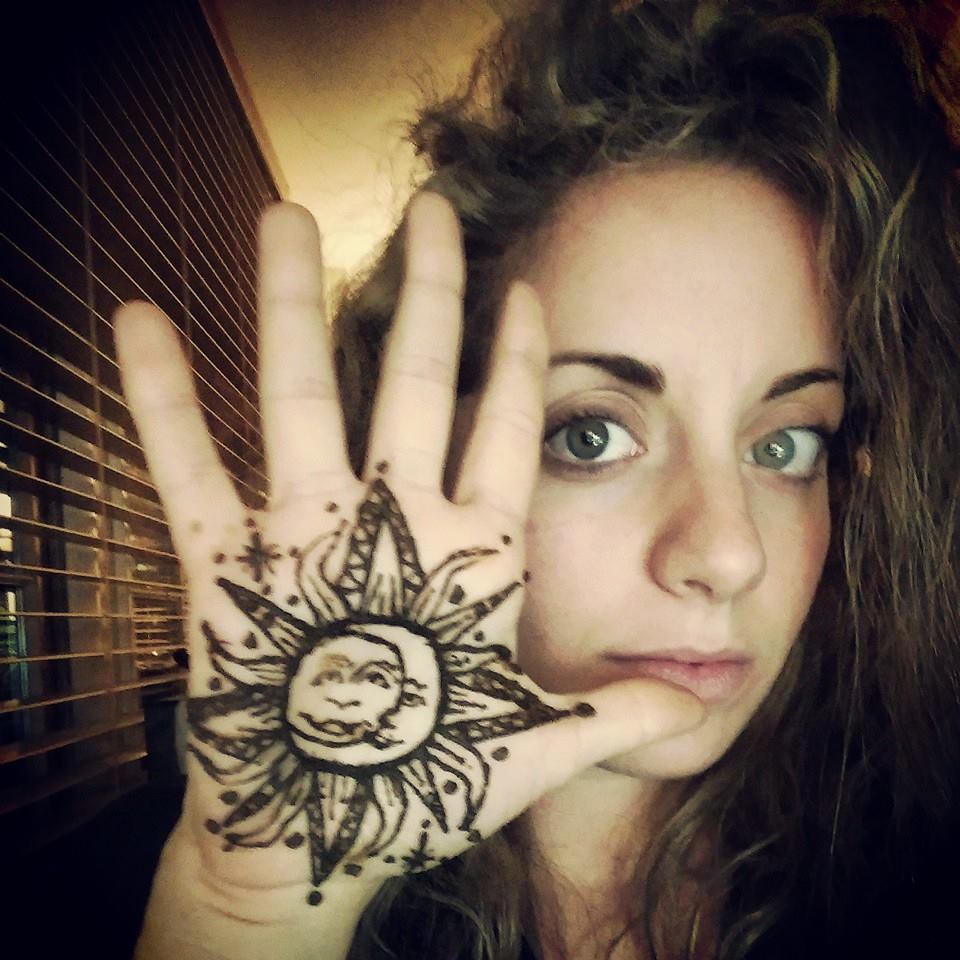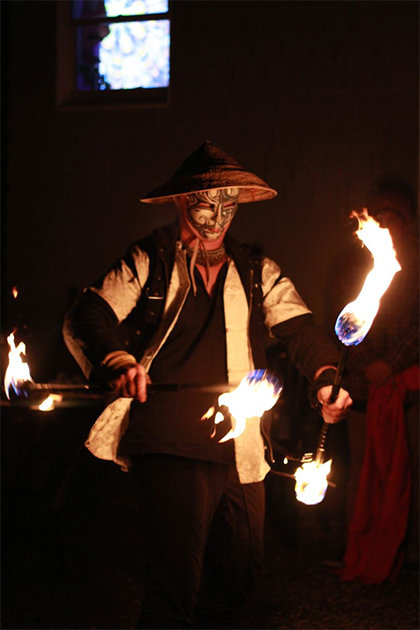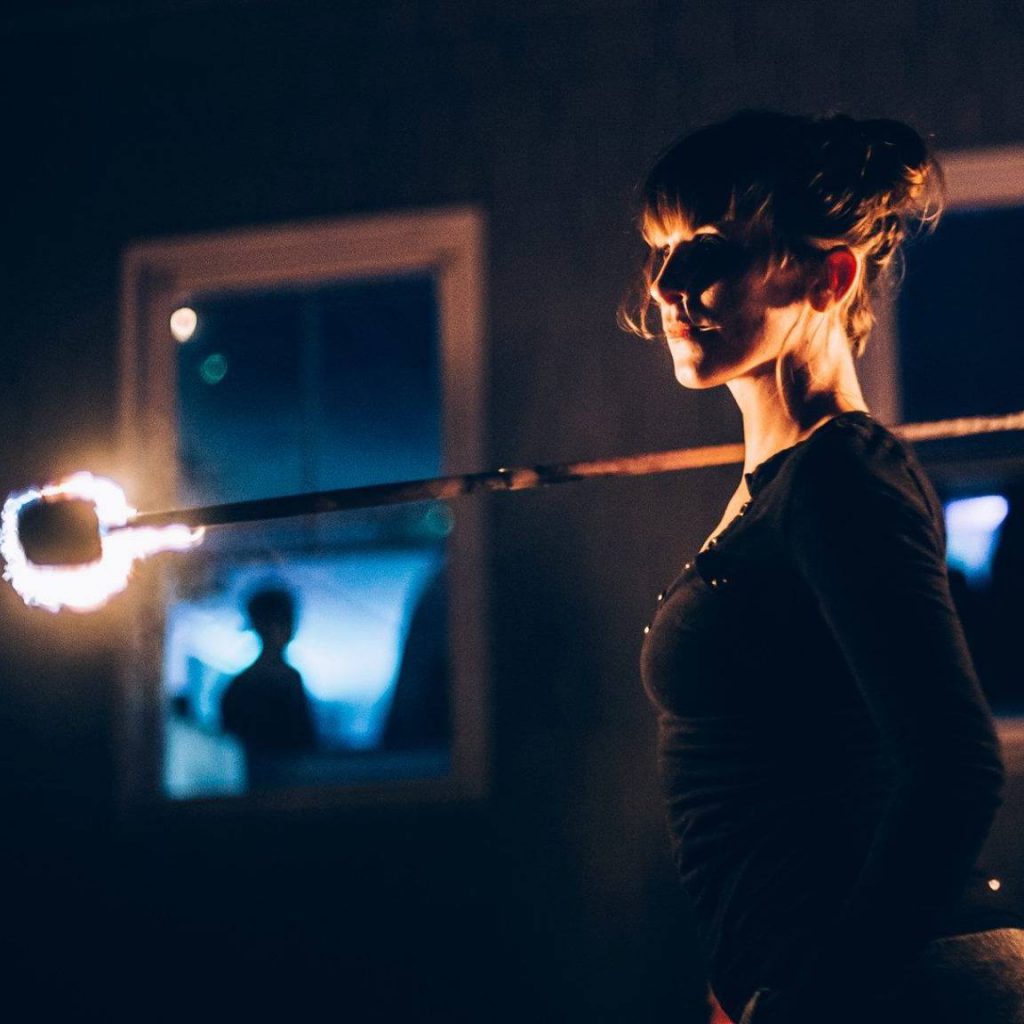 Aileen grew up in New Jersey and studied theatre arts at HB Studio in NYC, developing a passion for performance and acting.  Over a decade ago she discovered the Flow Arts, focusing on contact staff, poi and levitation wand. Her exploration with object manipulation encouraged deeper studies of varied dance and acrobatic modalities that include modern, hip hop, Latin dance, ballet, and gymnastics.  Blending technical proficiency and a very unique style into her performance, she has established herself as a highly sought-after Flow Arts instructor and performer in the worldwide Flow Arts community.  She has conducted workshops and performed throughout the US and Rome, France, Canada, Bali, Ukraine, the UK, Central America, has appeared in numerous instructional Flow Arts DVD's, and spent 6 months as a volunteer teaching flow, dance & theatre to vulnerable children in Nicaragua with Performers Without Borders.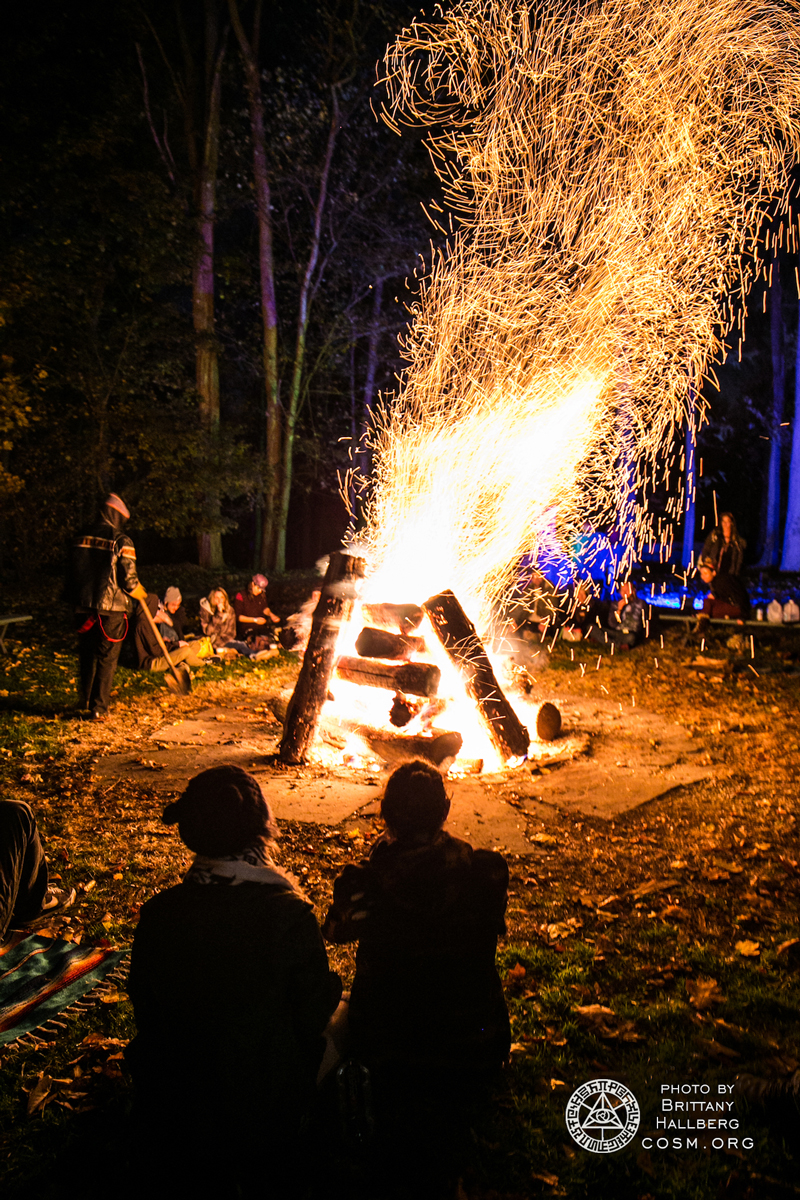 This is a family-friendly, drug and alcohol-free event.
No camping or pets.
All visitors must leave the grounds before 1am.
Tickets are a non-refundable donation to the Chapel of Sacred Mirrors.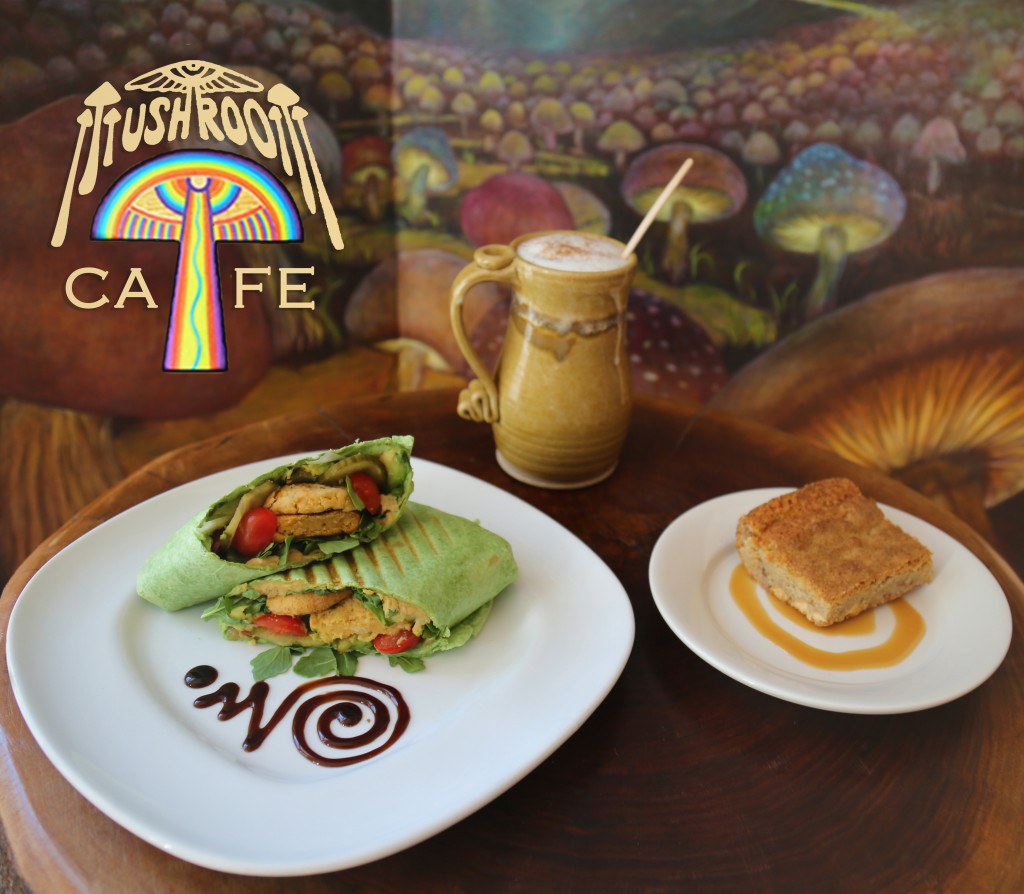 Rooms are available for rent in the Grey House, CoSM's fully renovated Visionary Victorian guest house.
For assistance in booking your stay, please call 845-297-2323 ext. 104 or email us at [email protected]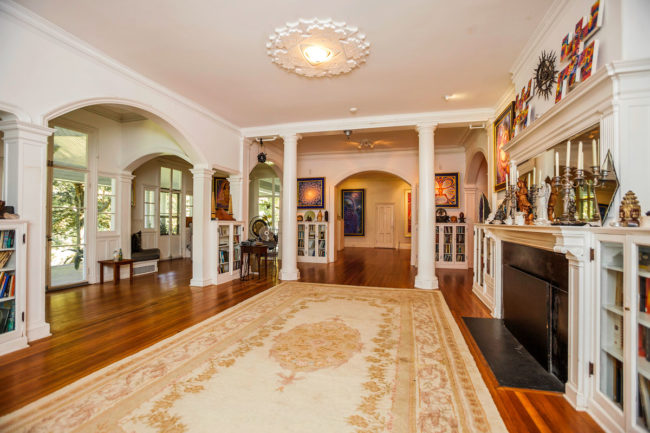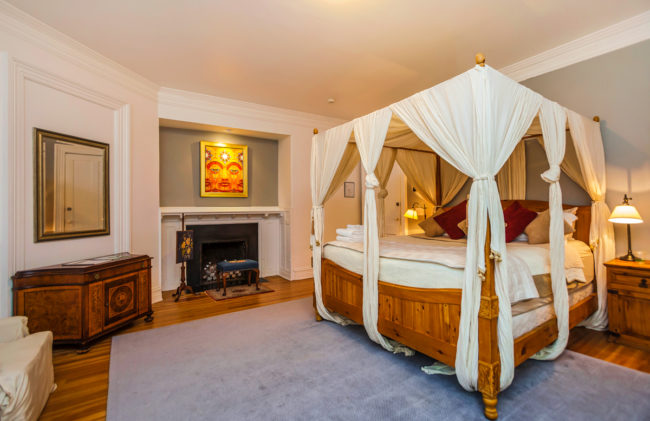 The artwork of Alex Grey & Allyson Grey plus many other visionary artists are on display in the guest house.
CoSM, Chapel of Sacred Mirrors, 46 Deer Hill Road, Wappingers Falls, NY 12590.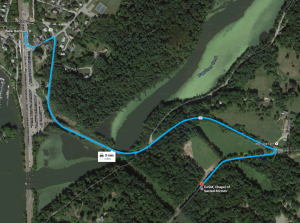 Save
Save
Save