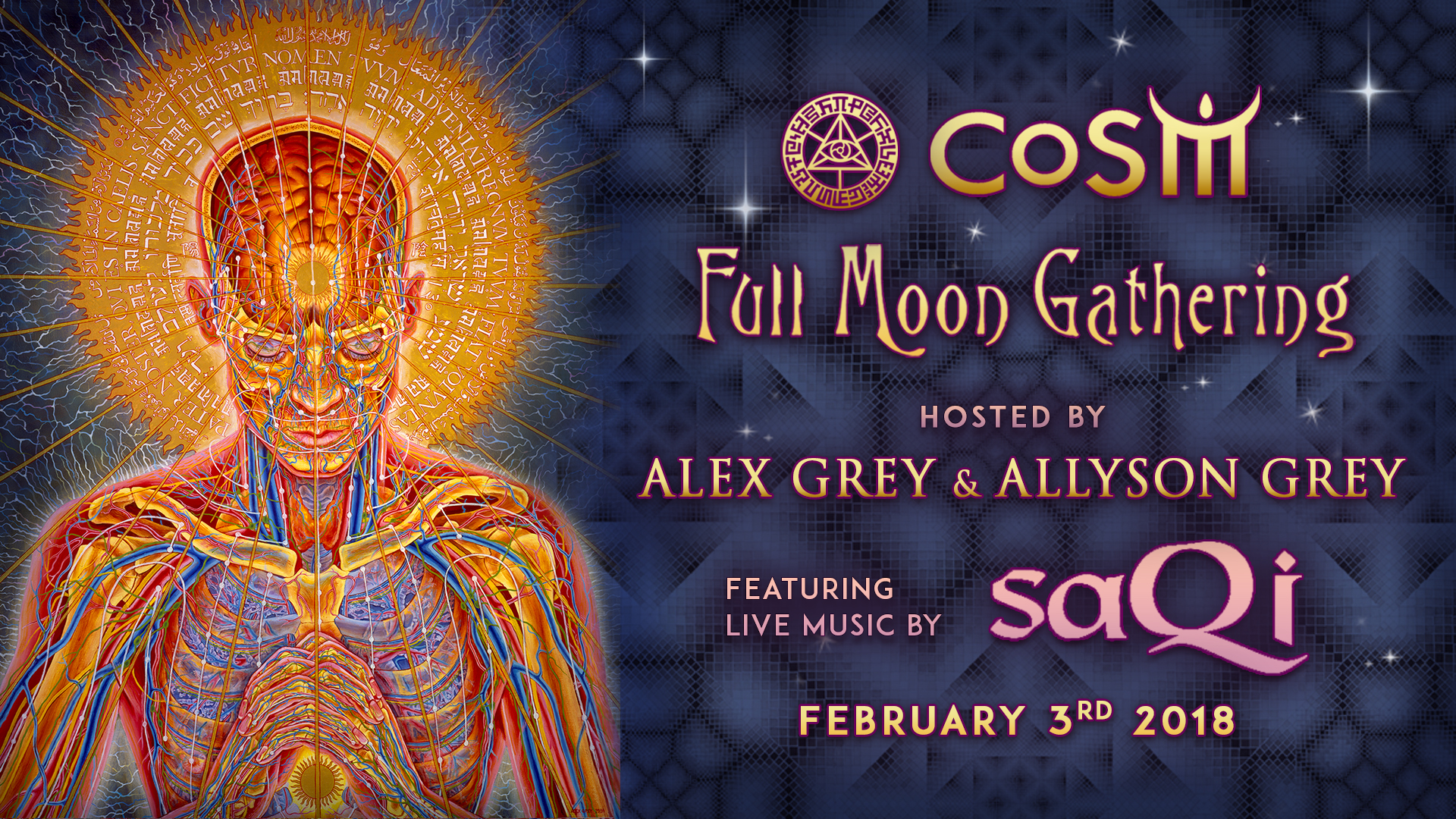 Full Moon Gathering: February 2018
Full Moon Gathering: February 2018
3:00 pm – 6:00pm
 – Full Moon Workshop: The Mind Matrix with Alan Steinfeld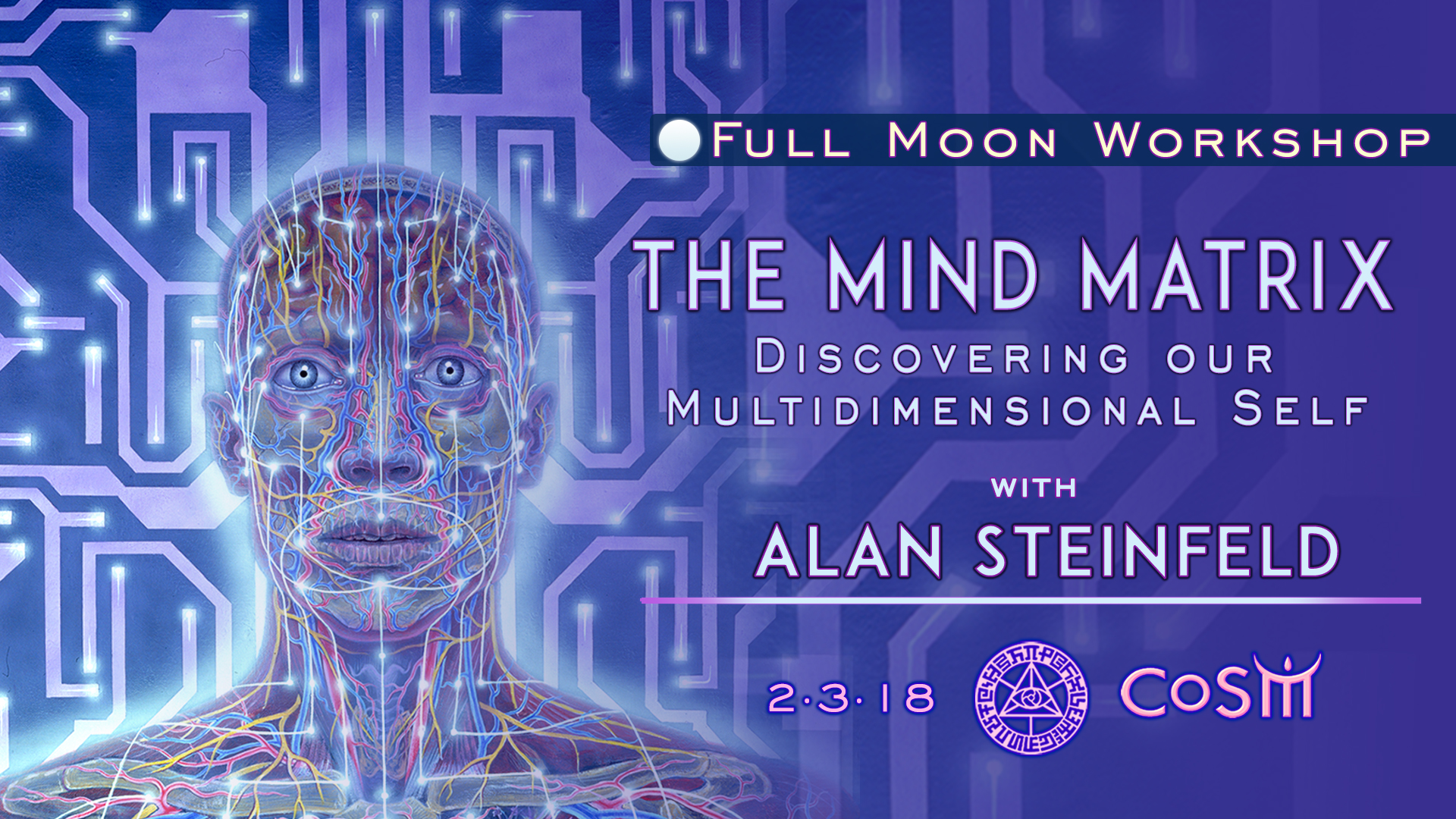 7:00 pm - Doors Open
7:30 pm - Full Moon Ceremony
9:00 pm - End of Ceremony
9:30 pm - Music, Live Painting, Tarot Readings, Tea Lounge, Supportraits & more.
12:00 am - CoSM Closes
1:00 pm –
 Art Church:
Sacred Relationships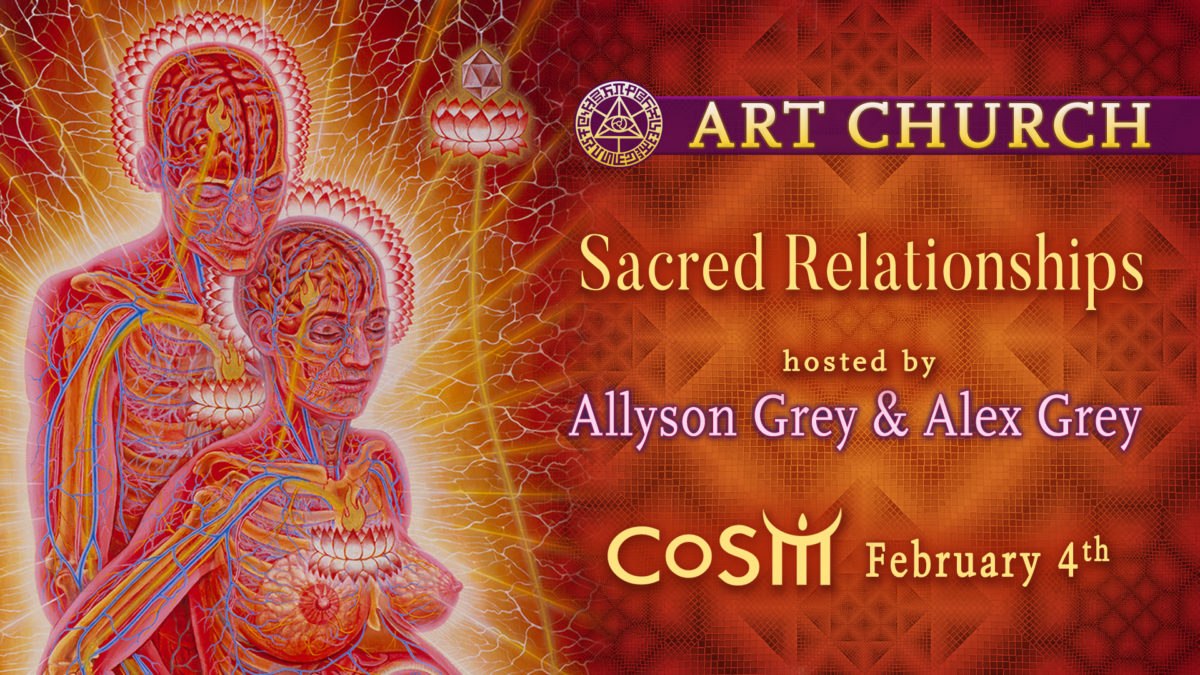 With Your Hosts:
Alex Grey & Allyson Grey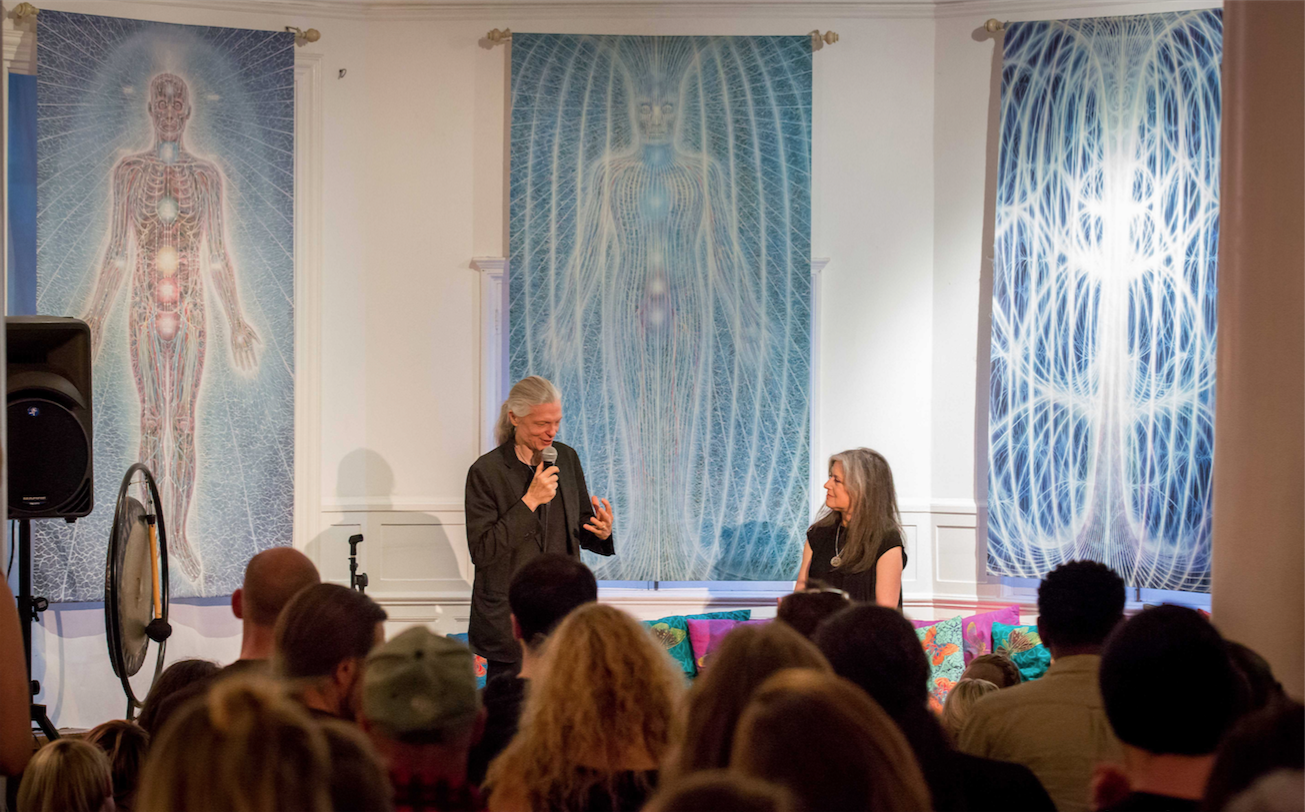 At the Chapel of Sacred Mirrors, Alex and Allyson Grey invite you to celebrate the Full Moon with an evening of wisdom and prayer from all faiths. In this inter-denominational ceremony, we embrace the richness of our diverse cultures in music, poetry and shared community.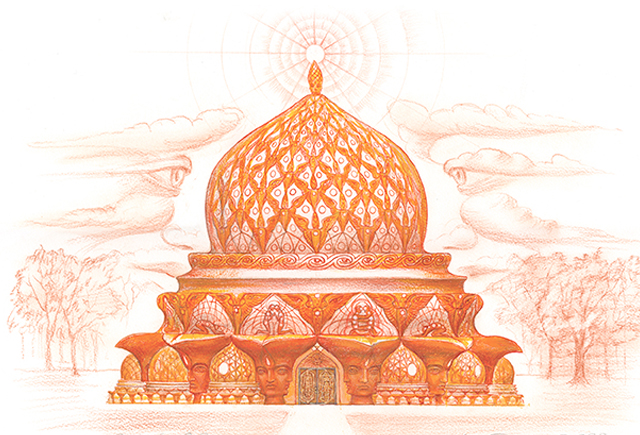 Come with an open mind and heart…expect lively dialogue and interactive experiences through art, music, meditation, prayer and rhythm. All are welcome.
Get your portrait painted by Alex Grey to help raise funds to build Entheon.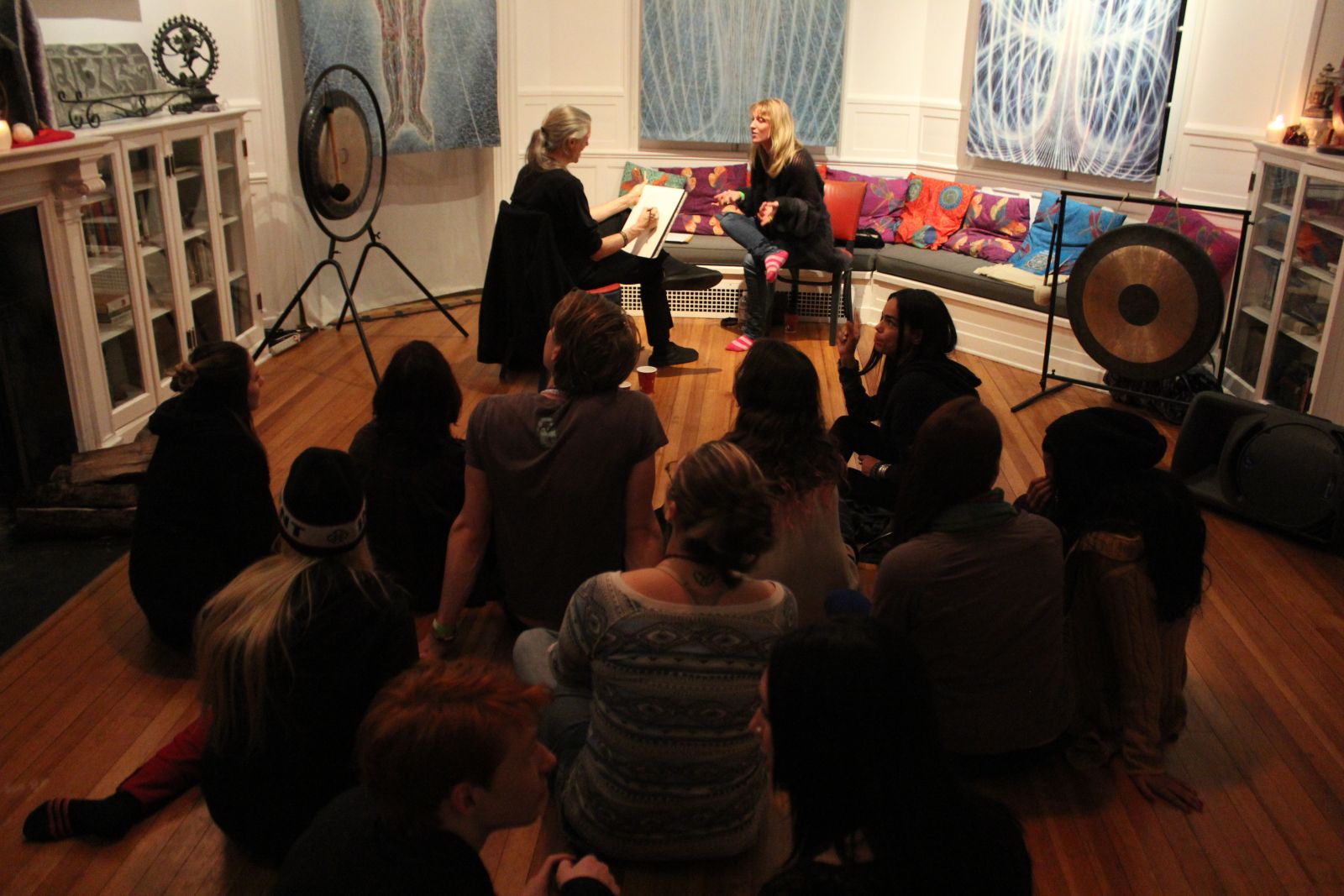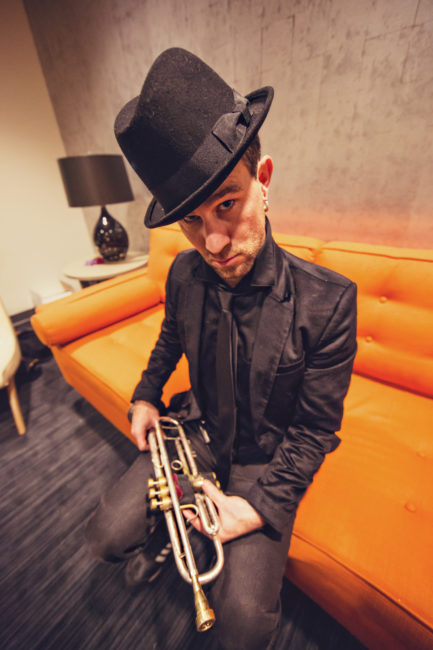 Drawing his name from the Sufi title for a mystic muse, saQi weaves aural tapestries from the furthest reaches of the musical world to create eclectic arrangements that defy genre and maintain a distinctly original sound. Over the past decade saQi has forged his own unique place in the live electronic world fusing flavors of American blues music, Soul, funk, Latin, Hip Hop, Dub, Jazz and Downtempo with elements of European dance music. A common response is…"I don't know what to call it but I like it".
The music maintains a depth and sophistication to engage the listener while still
bringing a strong vibe to rock the dance floor. The project is a live experience and ranges from solo sets to a full 5-piece ensemble with vocalists and dancers. The artist states, "I created the project as means to collaborate with and feature my fellow artists. I love to play music with other people and share the experience with the crowd. The project is not about me, it's about connecting with other people through music".
saQi has performed, collaborated and toured with a wide range of progressive
artists including The Polish Ambassador, March Fourth Marching Band, Beats Antique, Emancipator, Bluetech, Russ Liquid, edIT, Rising Appalachia, Fanni Fi Allah, The Human Experience and The Everyone Orchestra. The music has carried the project to Europe, Central America, Mexico, India, Canada and all across the 50 states. You can often find saQi performing at premier festivals such as Coachella, Lightning in a Bottle, Symbiosis, Envision (Costa Rica), Burning Man and beyond…..
Had an incredible time playing at LIB this year. Did 3 sets with tons of special guests. We did everything from Hip hop to house and had B-girls, Belly dancers, Bazouki, Guitar, Horns, MCs,Vocalists etc… Really felt like a whole new level of expression come thru the music. Huge thanks to the Compass crew for making it possible and to all the awesome folks who came and danced with us. My bro Daniel Garcia put together this vid of our set at the Beacon stage friday night. Check it out and give it a share 😉 <3 saQi

Posted by saQi on Thursday, June 1, 2017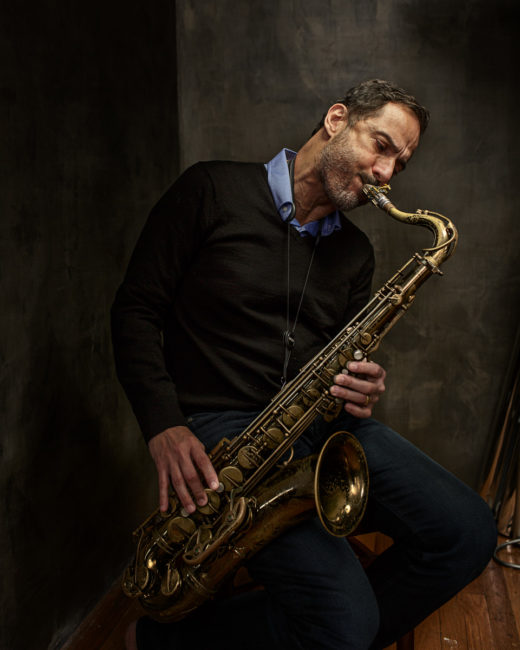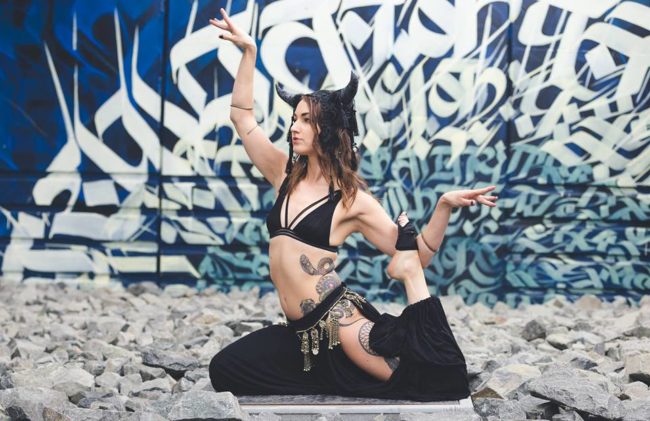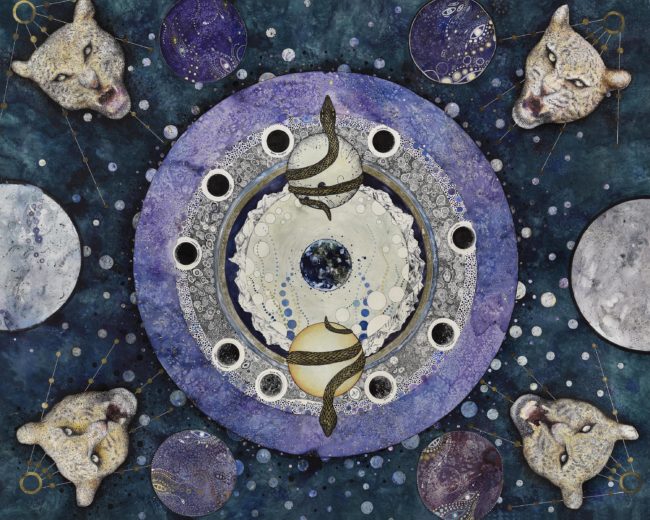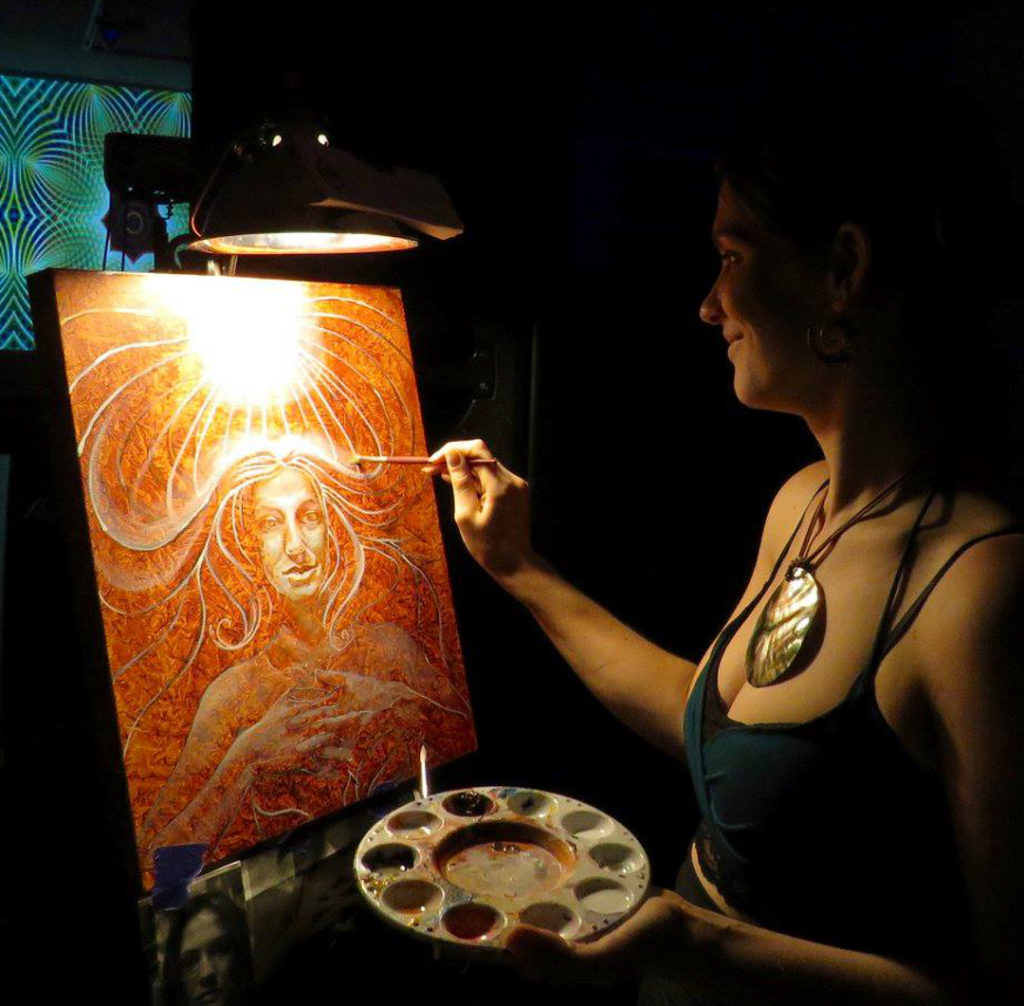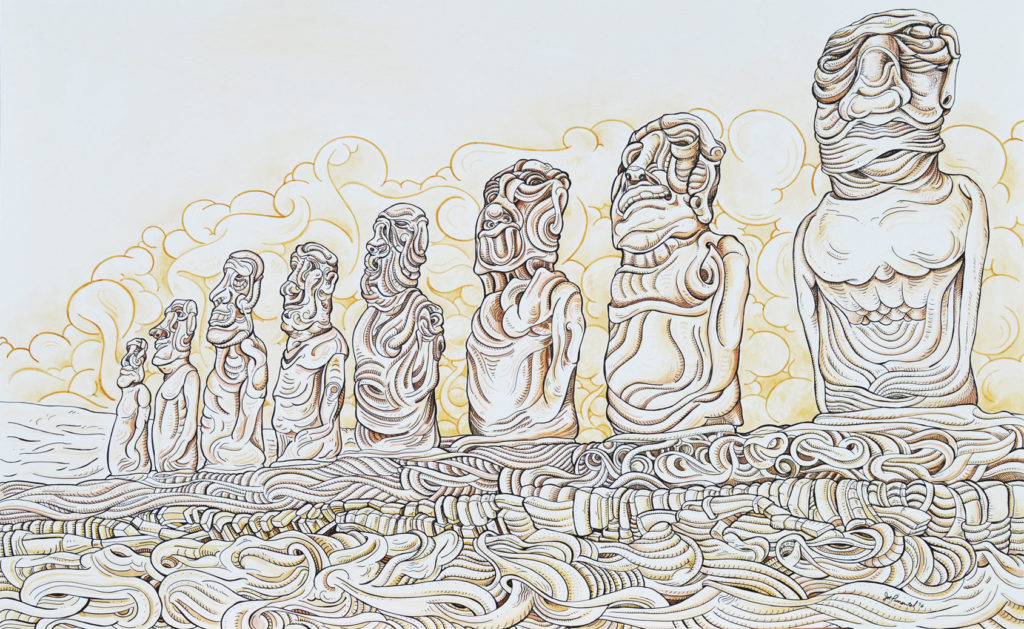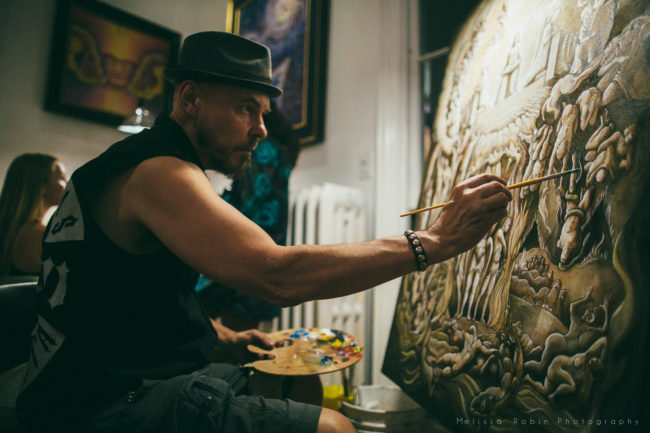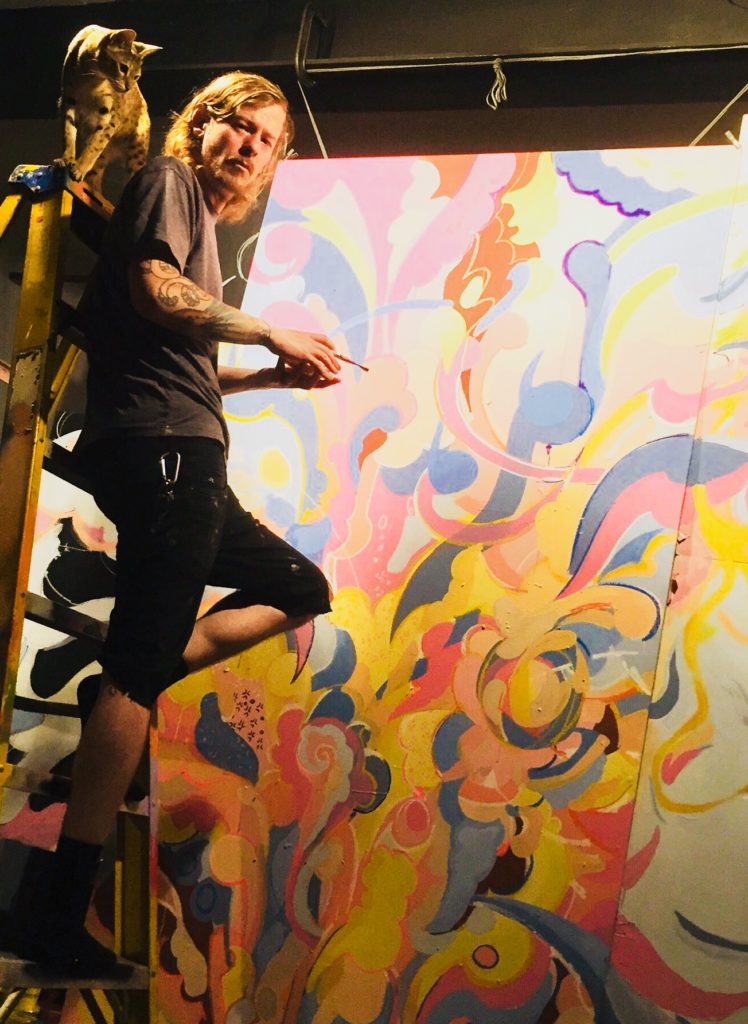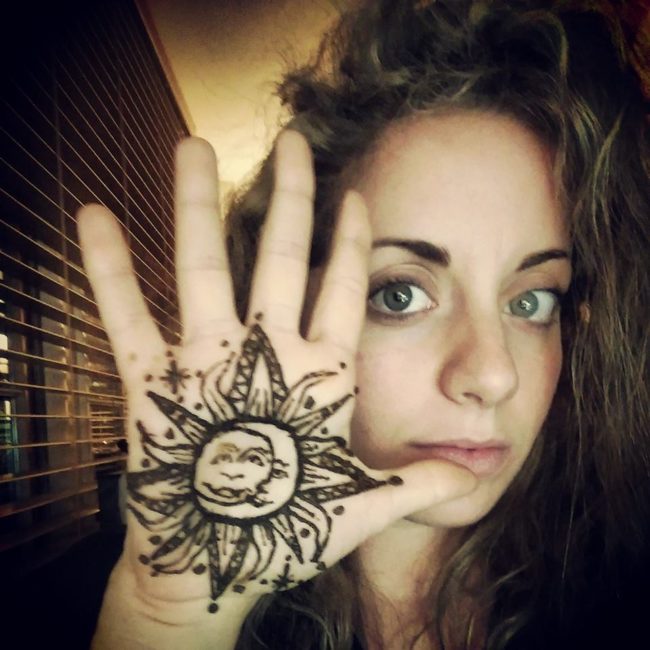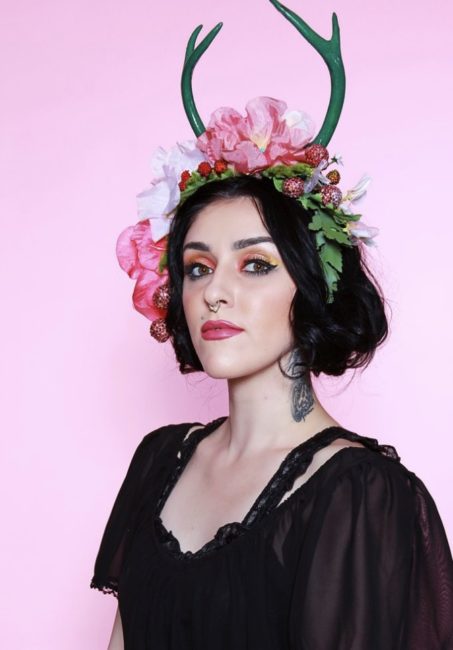 This is a family-friendly, drug and alcohol-free event.
No camping or pets.
All visitors must leave the grounds before 1am.
Tickets are a non-refundable donation to the Chapel of Sacred Mirrors.
Rooms are available for rent in the Grey House, CoSM's fully renovated Visionary Victorian guest house.
Accommodations for this event must be booked directly through Hospitality. Please call 845-297-2323 ext. 104 or email us at [email protected]
To plan a future stay, please view our Booking Calendar.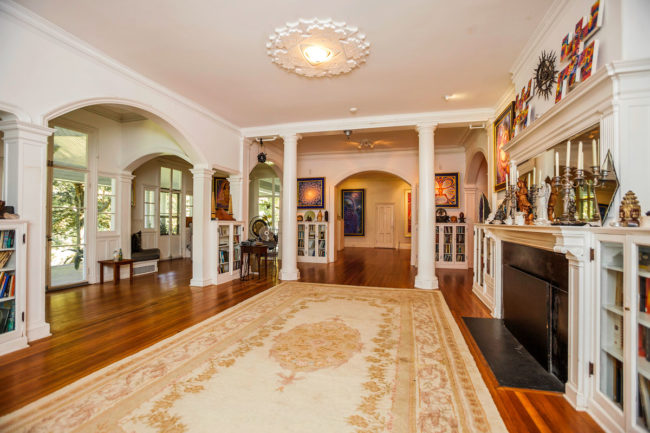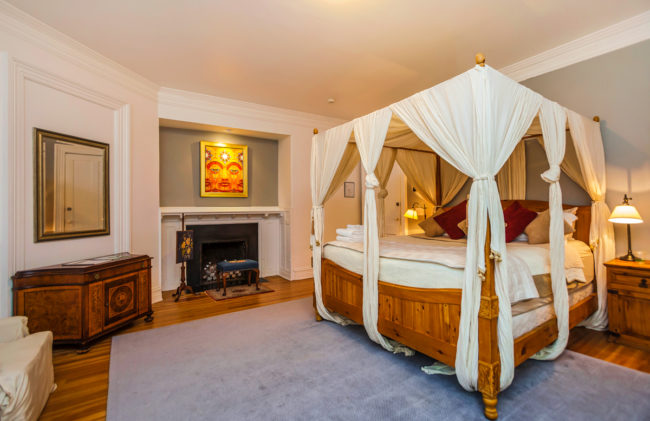 The artwork of Alex Grey & Allyson Grey plus many other visionary artists are on display in the guest house.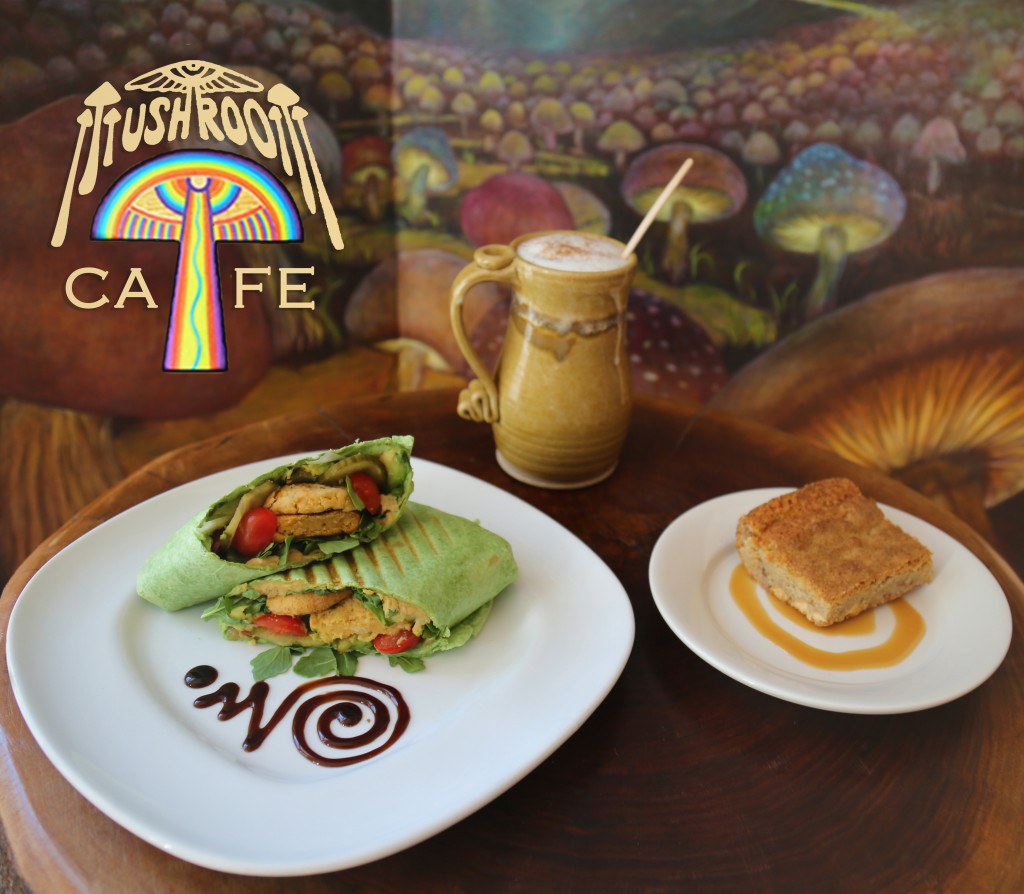 CoSM, Chapel of Sacred Mirrors, 46 Deer Hill Road, Wappingers Falls, NY 12590.