July Full Moon Gathering 2017
July Full Moon Gathering 2017
12:00 pm
– CoSM opens to the public (Gallery, Grounds, Cafe, & Shop open)
*Event Day Gallery Hours: 12:00 pm – 3:00 pm
3:00 pm – 6:00pm
– Full Moon Workshop: Alan Steinfeld: The Mind Matrix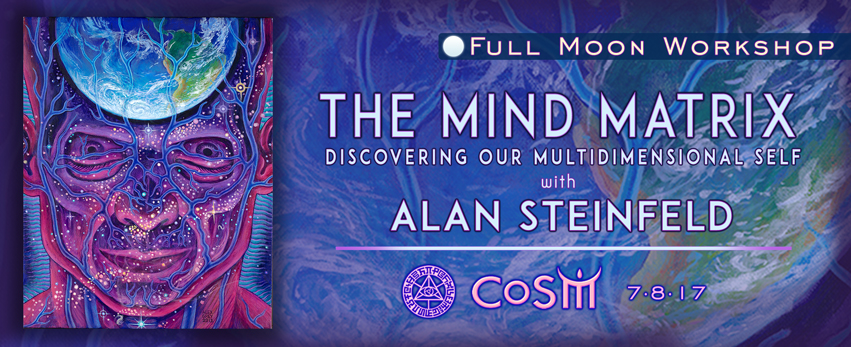 7:00 pm - Full Moon Ceremony
9:00 pm - Dance Music, Live Painters, Fire Performers, etc.
1:00 am - End of the Full Moon Gathering
10:00 am – Yoga Sundays with Shipra Saraogi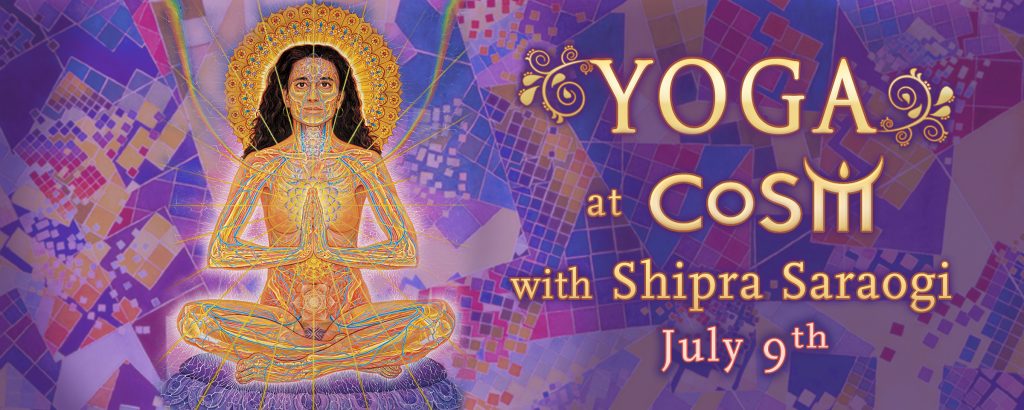 1:00 pm – Art Church: The Light Body with Alex Grey and Allyson Grey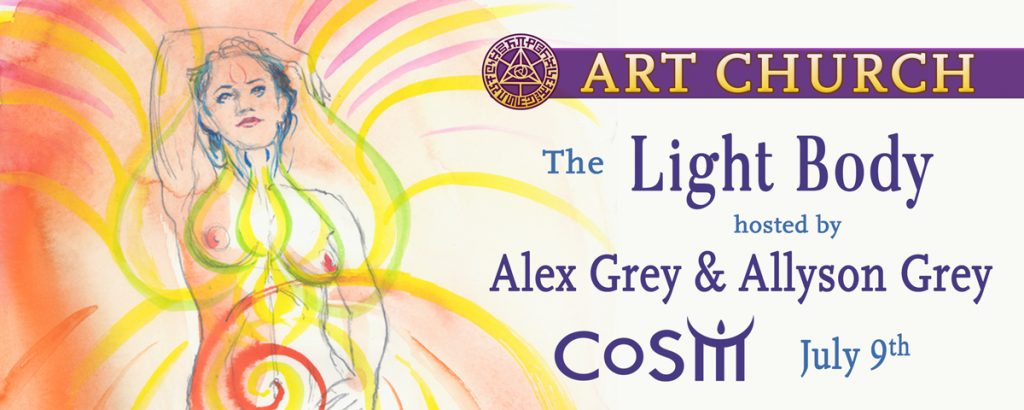 With Your Hosts:
Alex Grey & Allyson Grey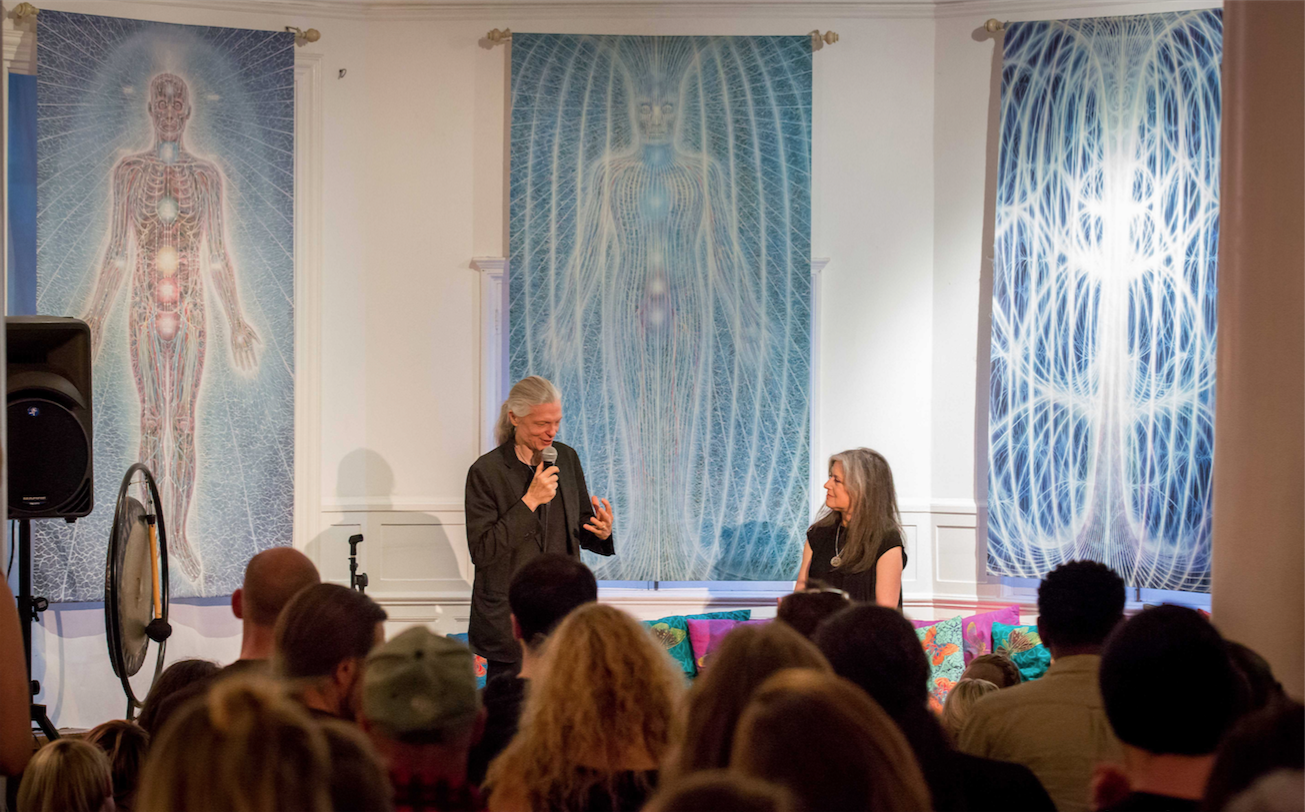 At the Chapel of Sacred Mirrors, Alex and Allyson Grey invite you to celebrate the Full Moon with an evening of wisdom and prayer from all faiths. In this inter-denominational ceremony, we embrace the richness of our diverse cultures in music, poetry and shared community.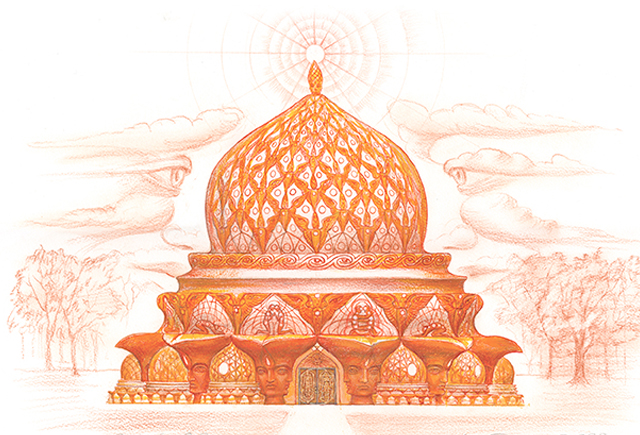 Come with an open mind and heart…expect lively dialogue and interactive experiences through art, music, meditation, prayer and rhythm. All are welcome.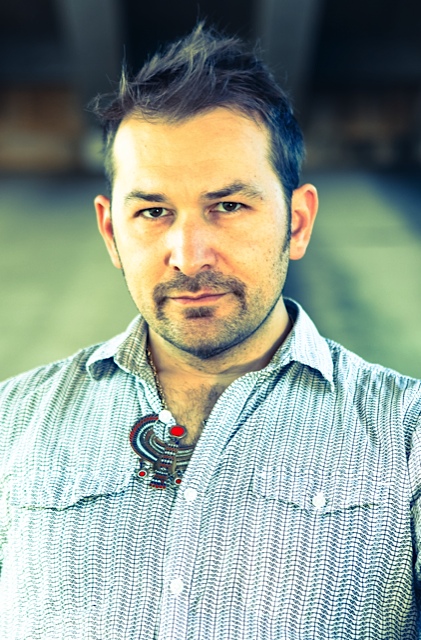 Govinda is the alter-ego of Austin based producer/composer Shane Madden. He began studying violin and composition at the age of eight and went on to study classical violin at the University of Texas where he fell in love with electronic music production. It was in Madden's pursuit of his gypsy roots that he opened his ears to music from around the world. From experiences learning violin with mysterious masters on his journeys across the globe and his passion for modern design and technology, the current sound of Govinda was born.
Govinda has played with Thievery Corporation, Tipper, Bassnectar, Shpongle, Cheb I Sabbah, STS9 and many more and been featured on over 25 compilations such as Buddha Bar II, Asian Travels II, and Nirvana Lounge selling a combined 400,000 copies. Govinda has played at numerous festivals throughout North America including Coachella, Lightning in a Bottle, Sea of Dreams, SXSW and more. Govinda's music has been licensed on shows like WB's "Roswell," MTV's "Road Rules," and Bravo's "Queer Eye for the Straight Guy" as well as many independent films.
The Govinda live show immerses the audience with a textured atmosphere of exotic, dubby vibrations interwoven with cosmic visual projections, world class dancers and mesmerizing vocals- all to the magic of his live electronics and violin.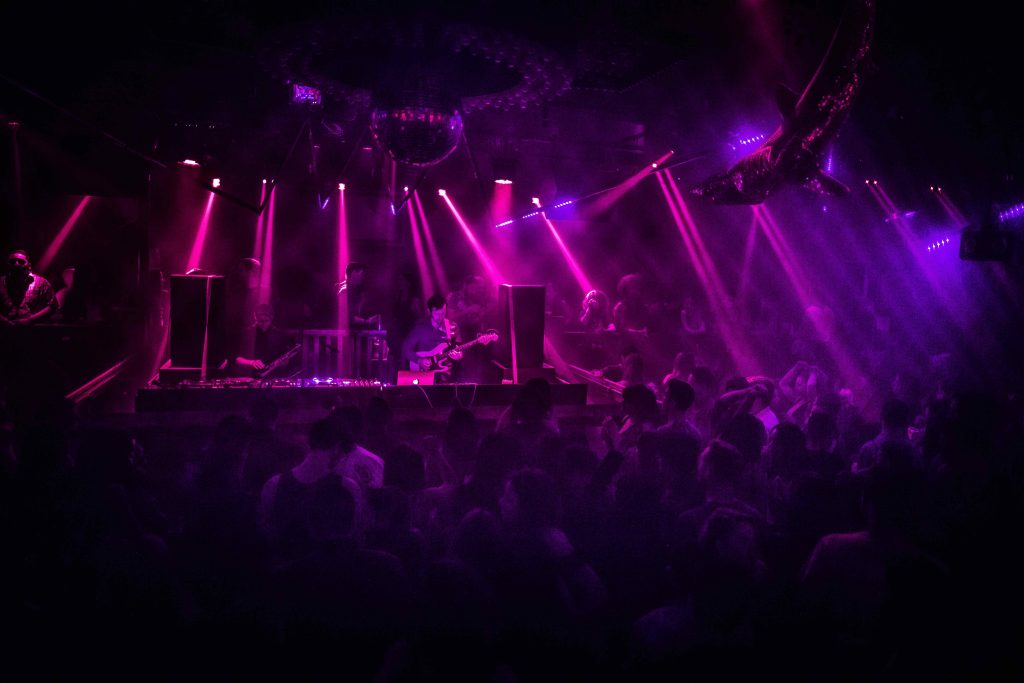 Cloudchord brings a refreshing vision of live guitar to atmospheric dance music.
As a solo performer, festivals include Envision, Euphoria, Symbiosis, Lightning in a Bottle, Middlelands and Camp Bisco. As a diverse guitarist, collaborations include Random Rab, Emancipator, Cherub, and Space Jesus, to name a few. As a producer, official remixes include Of Monsters and Men, Big Gigantic, and Autograf.
Since the beginning of 2016, Cloudchord has reached #1 on the Hype Machine's popular charts 6 times.
His debut album "Imprint," is a tropical meets future bass instrumental affair, out on Gravitas Recordings.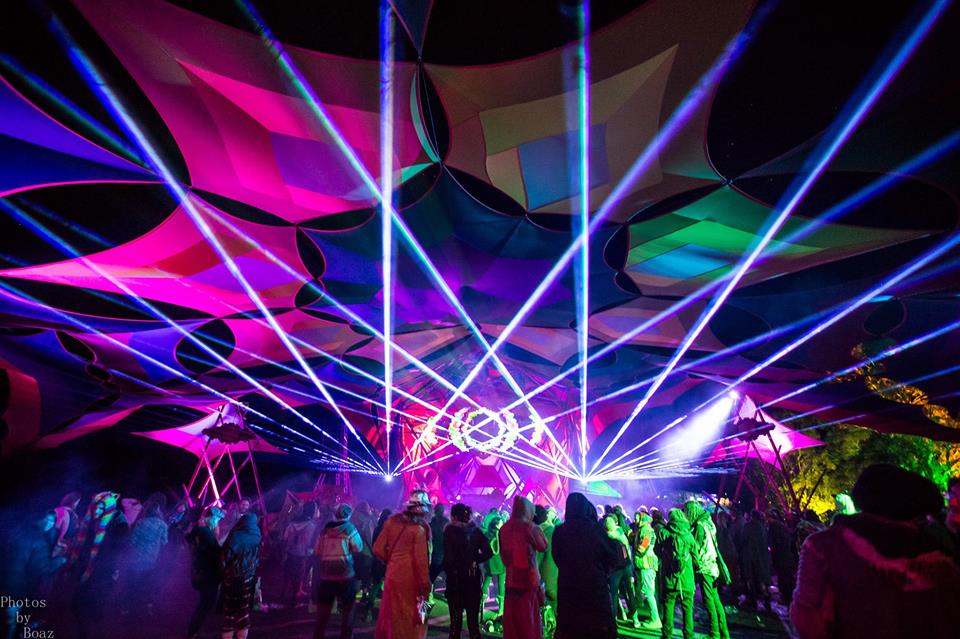 Merkaba Music, Shanti Planti, Street Ritual, Maia Brasil Records
Utilizing sacred bass tones, mind bending sound design and ethnic world music flavours, TRIBONE brews a sonic elixir of the purest quality.
TRIBONE provides a musical offering that is drenched in psychedelia, and serves as a potent reminder to our more primal roots, a remembering of our tribal heritage.
Get your portrait painted by Alex Grey to help raise funds to build Entheon.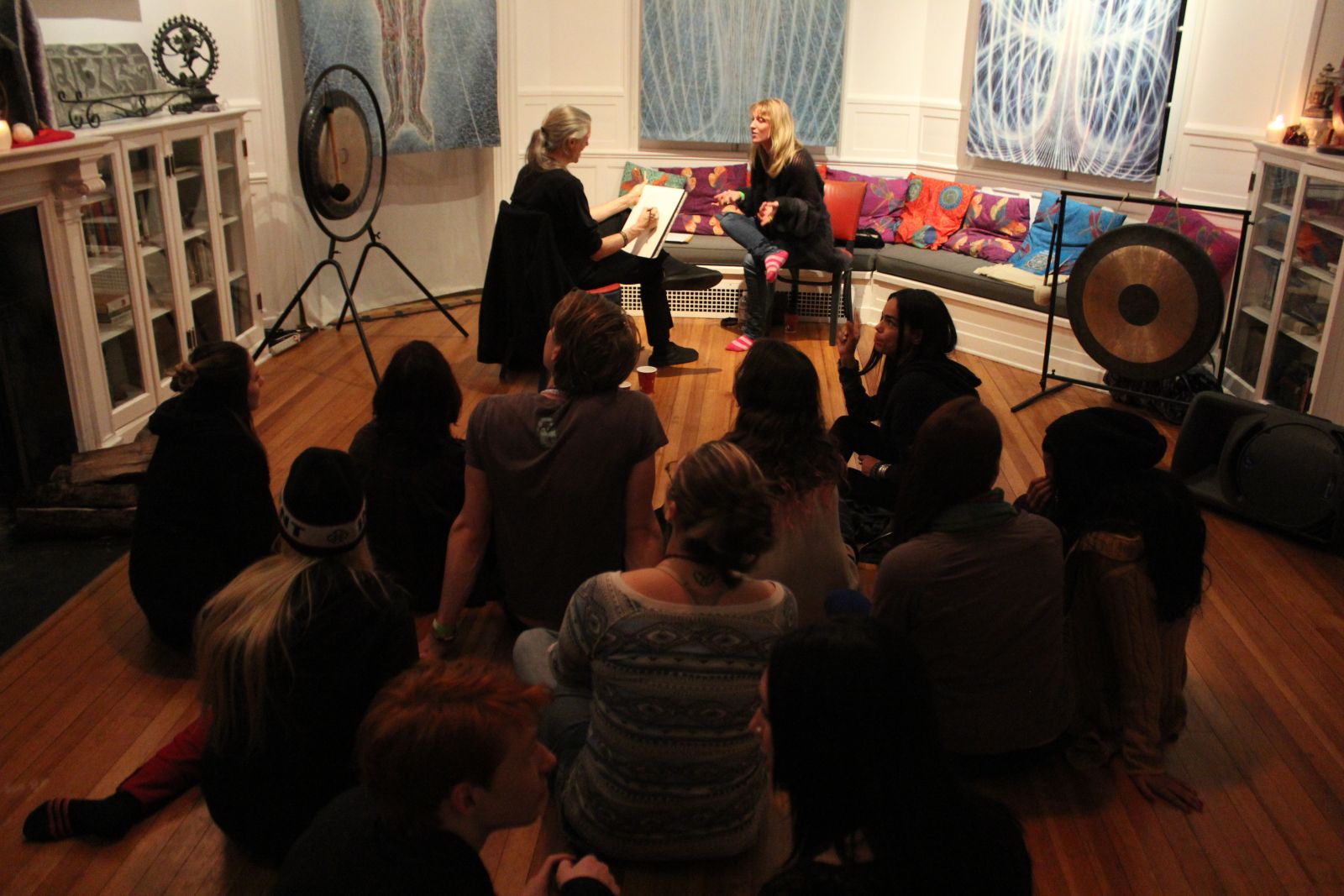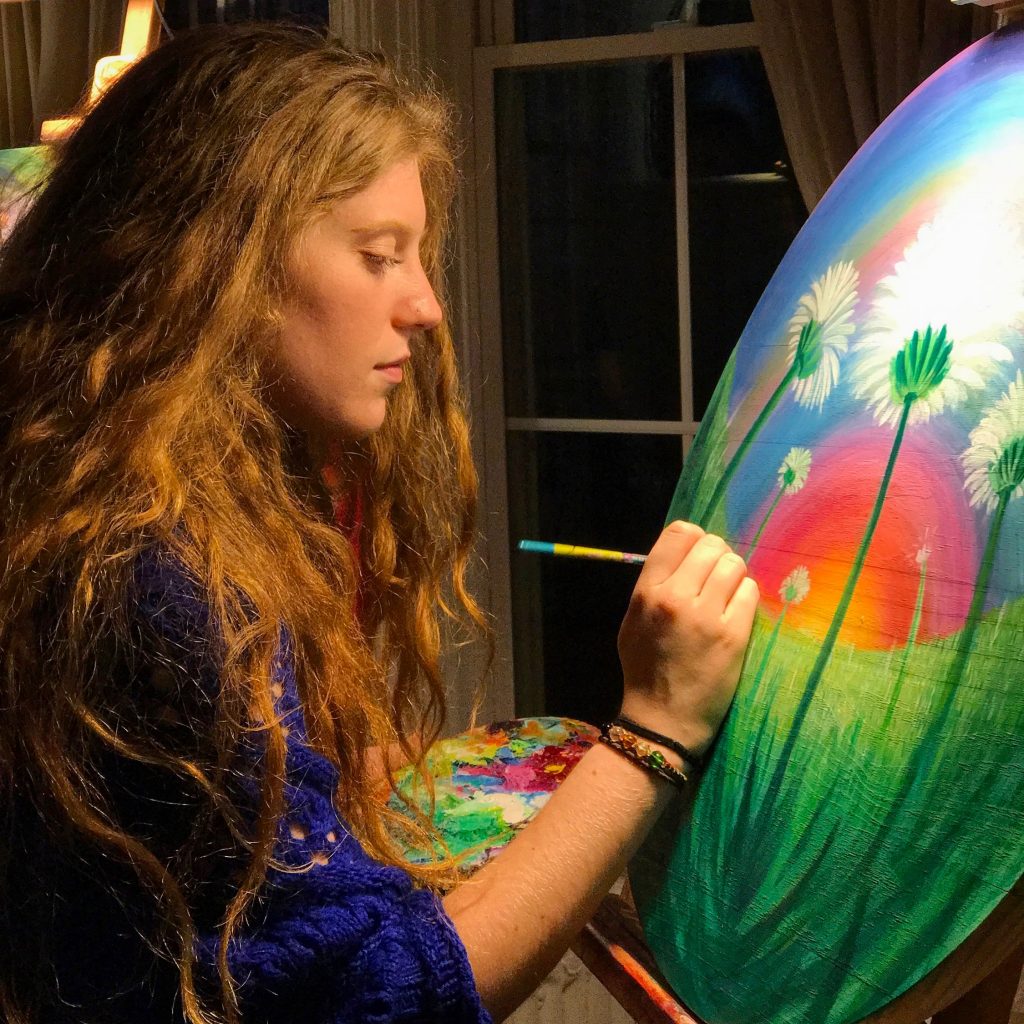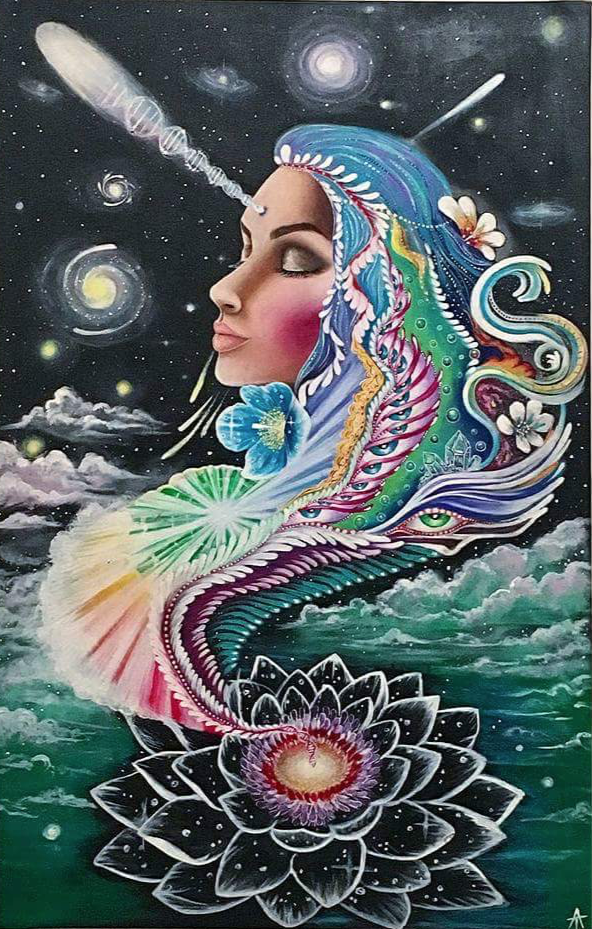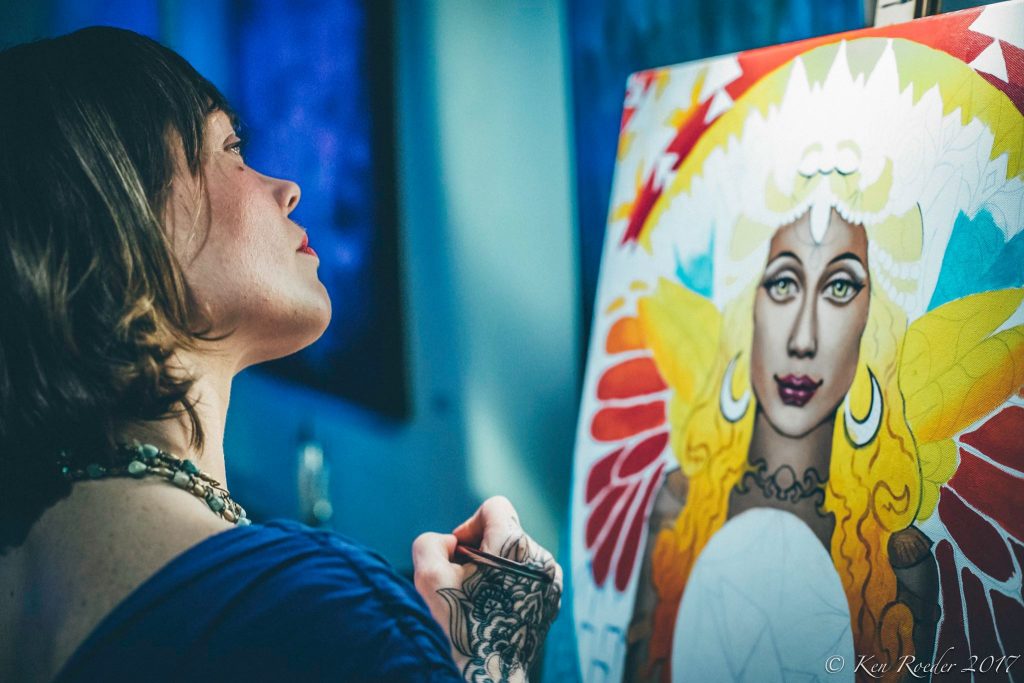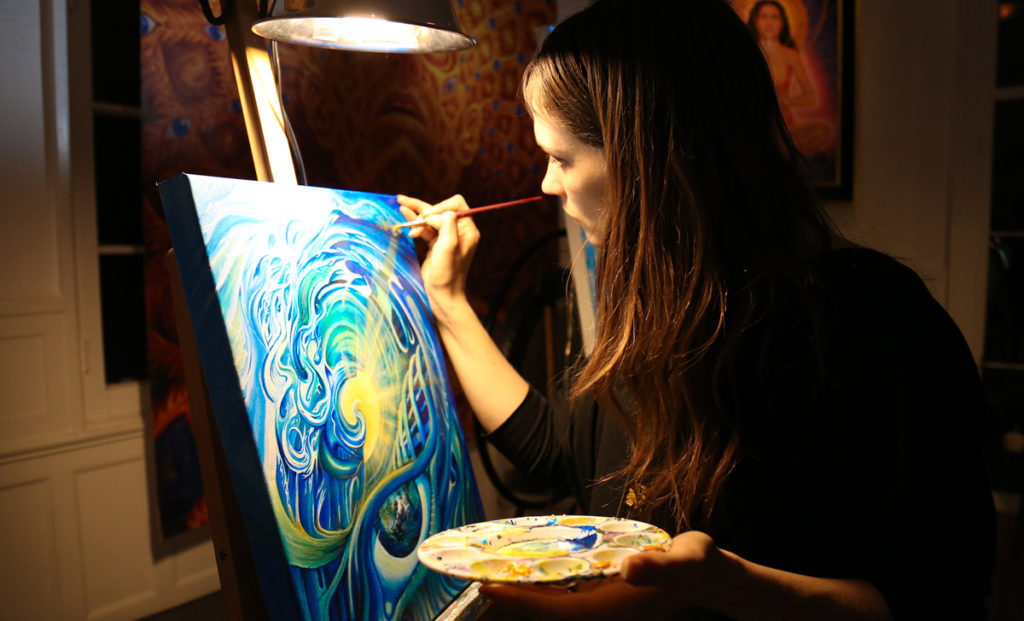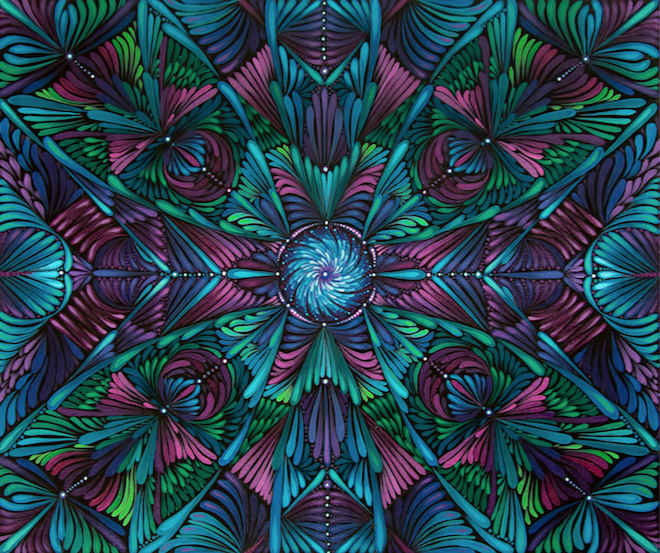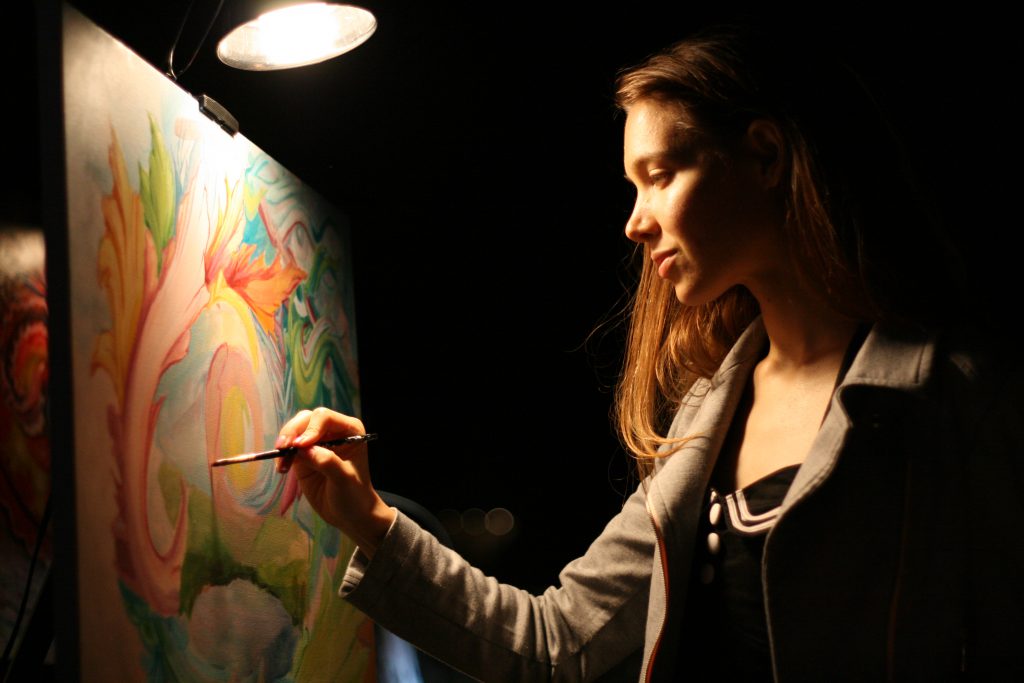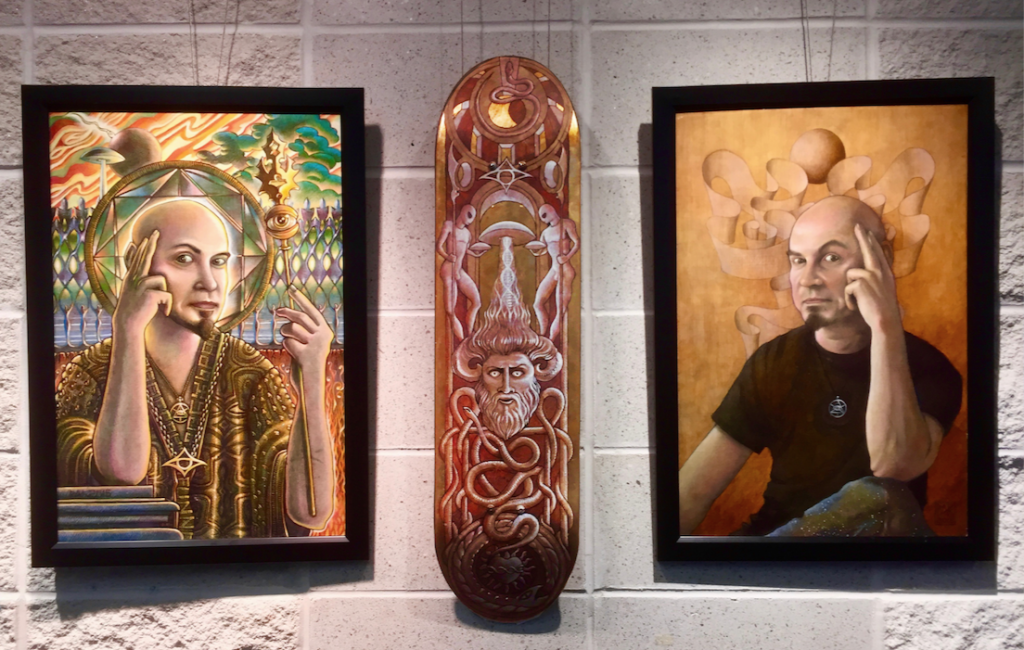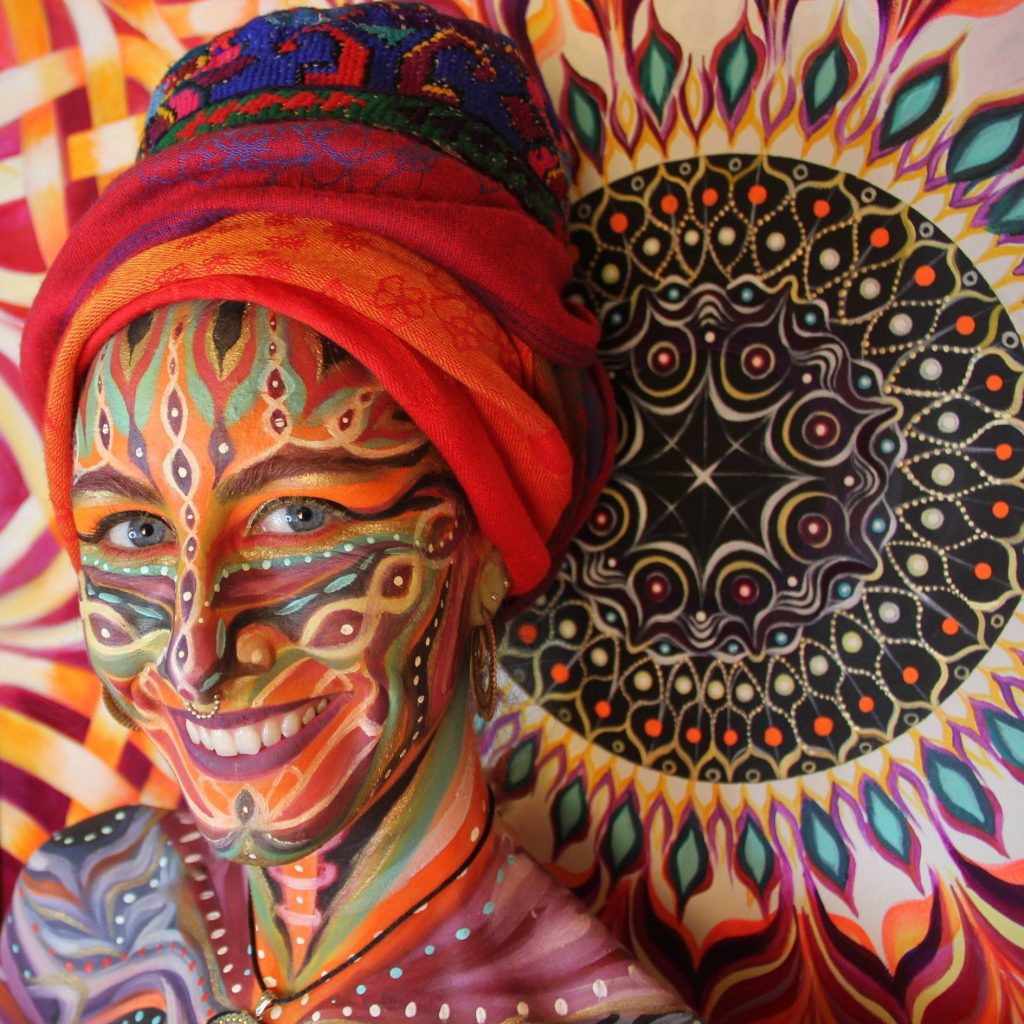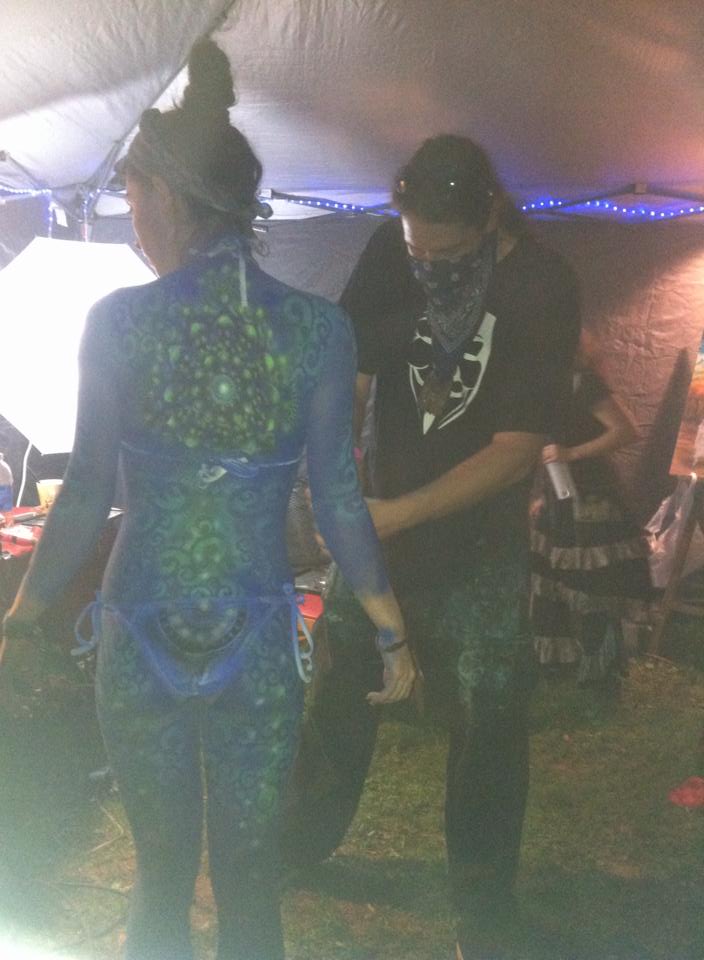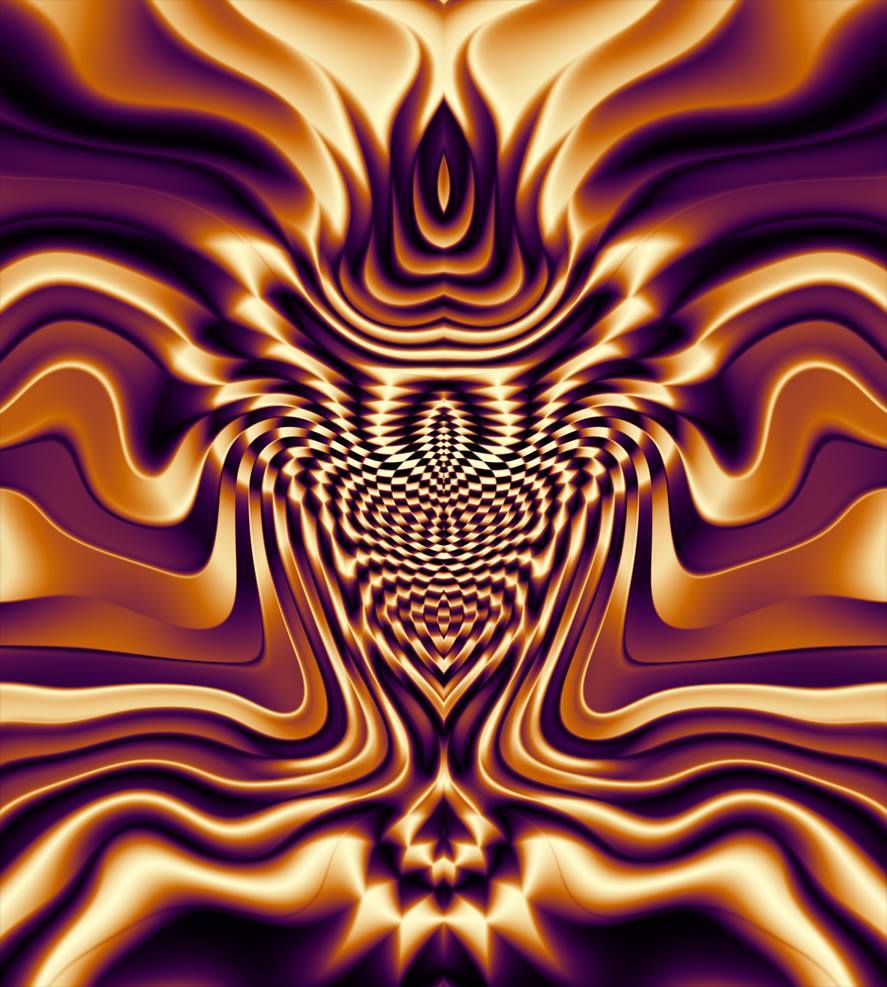 eNdo (short for Eric Galindo) is a digital multimedia artist from the Southwest region of the United States.  A graduate of the Art Institute of Phoenix, he utilizes the latest technologies in motion graphics to produce immersive video art and graphic stills.  eNdo's art seeks to illuminate that which is beyond the visible spectrum of light and stimulate the viewer's visual senses. He has performed live as a VJ at festivals across the US and has recently begun producing video art for therapy and meditation purposes.  Visual Alchemy is what he refers to his art as due to the unique process of taking simple shapes and patterns and transforming them into complex visualizations. His art is heavily influenced by metaphysical imagery, ancient esoteric symbolism, and modern technology.  By fusing these themes together, his art becomes a vehicle to bring forth visions from the ever evolving invisible landscape of the human imagination.
Interactive Art Project
with Eileen Rose and Mike Garger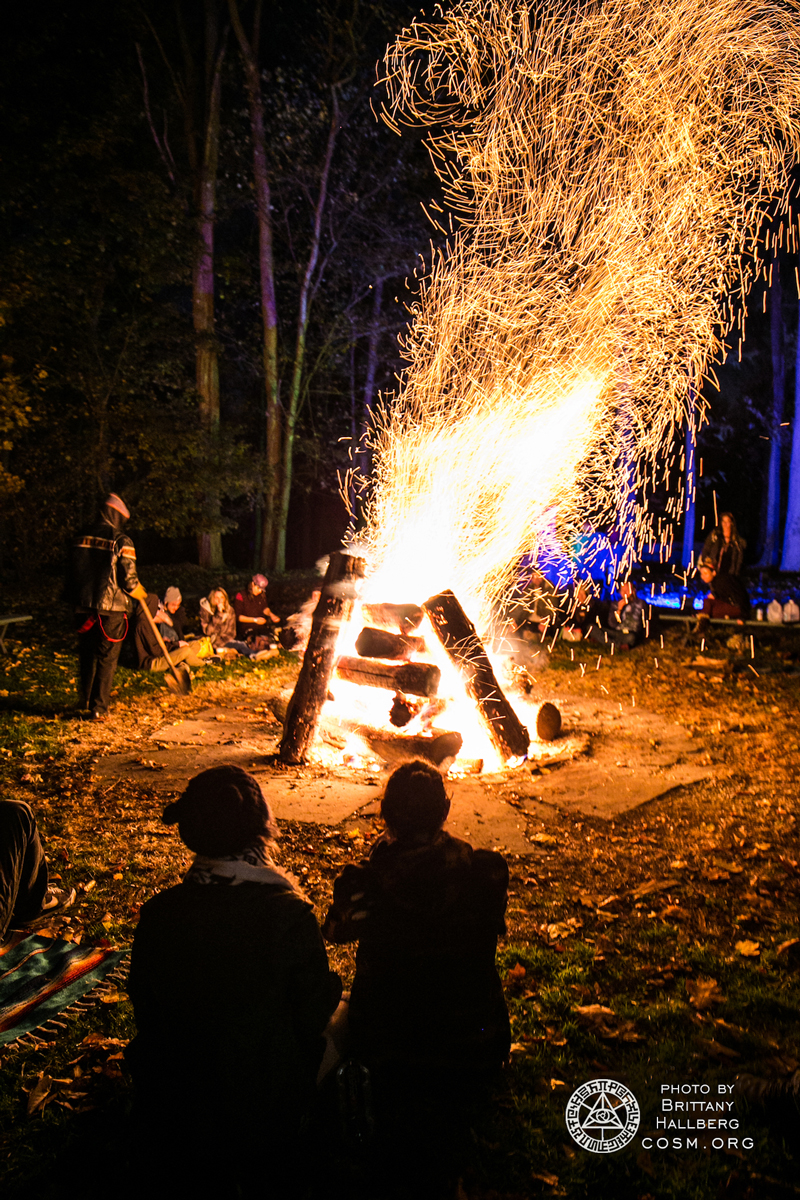 This is a family-friendly, drug and alcohol-free event.
No camping or pets.
All visitors must leave the grounds before 1am.
Tickets are a non-refundable donation to the Chapel of Sacred Mirrors.
Rooms are available for rent in the Grey House, CoSM's fully renovated Visionary Victorian guest house.
For assistance in booking your stay, please call 845-297-2323 ext. 104 or email us at [email protected]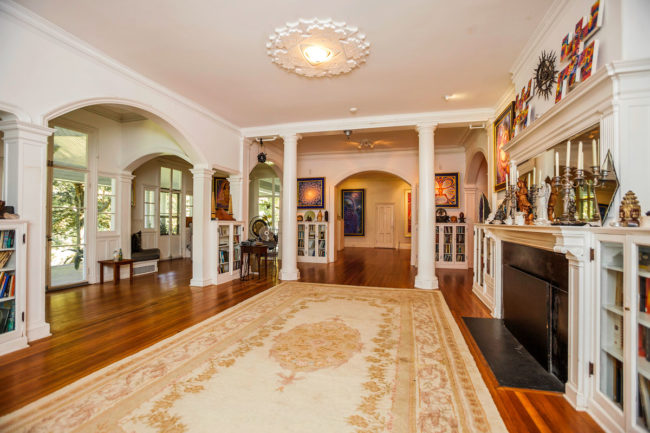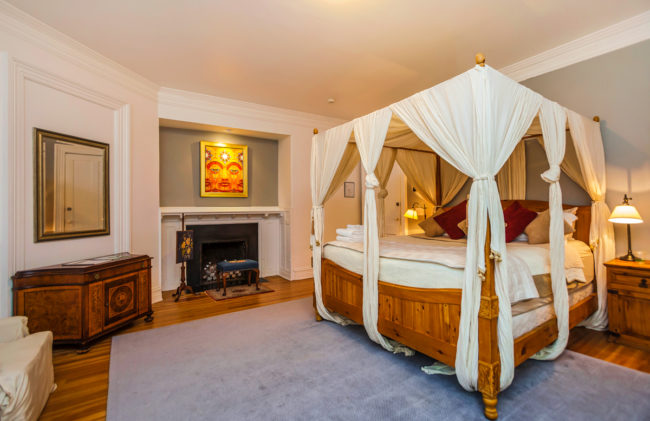 The artwork of Alex Grey & Allyson Grey plus many other visionary artists are on display in the guest house.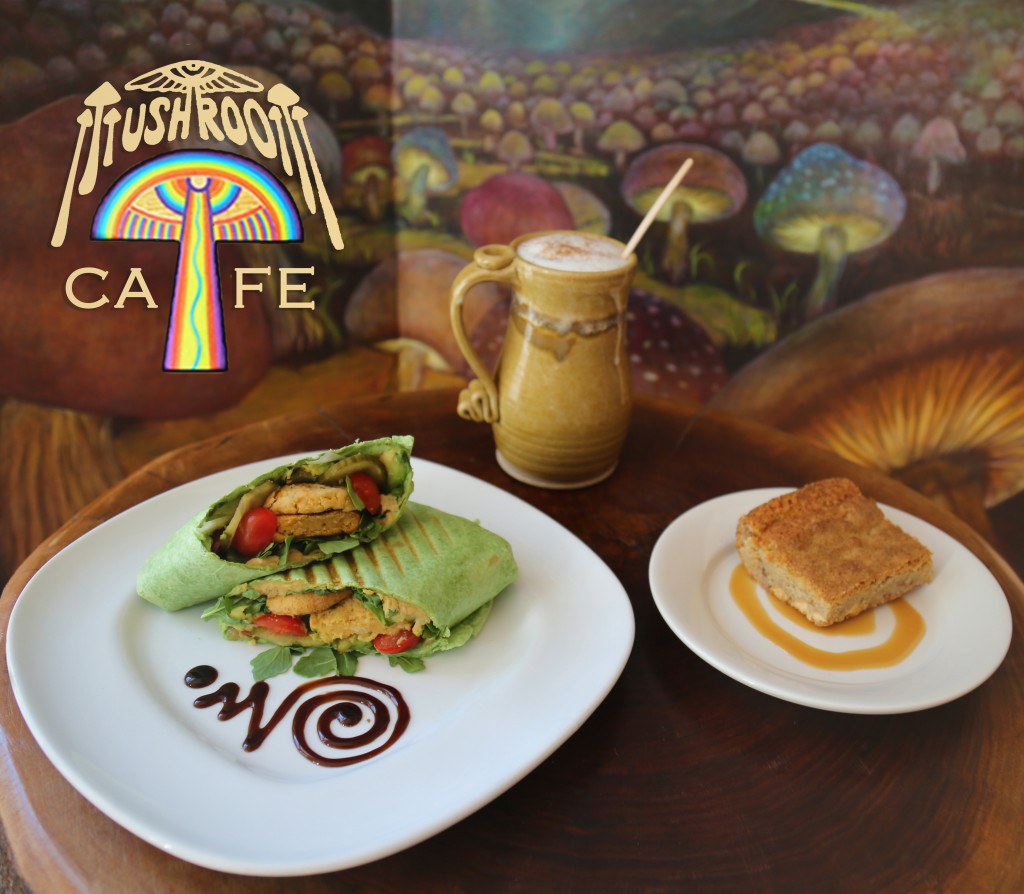 CoSM, Chapel of Sacred Mirrors, 46 Deer Hill Road, Wappingers Falls, NY 12590.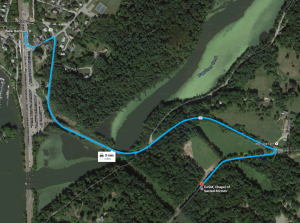 Save