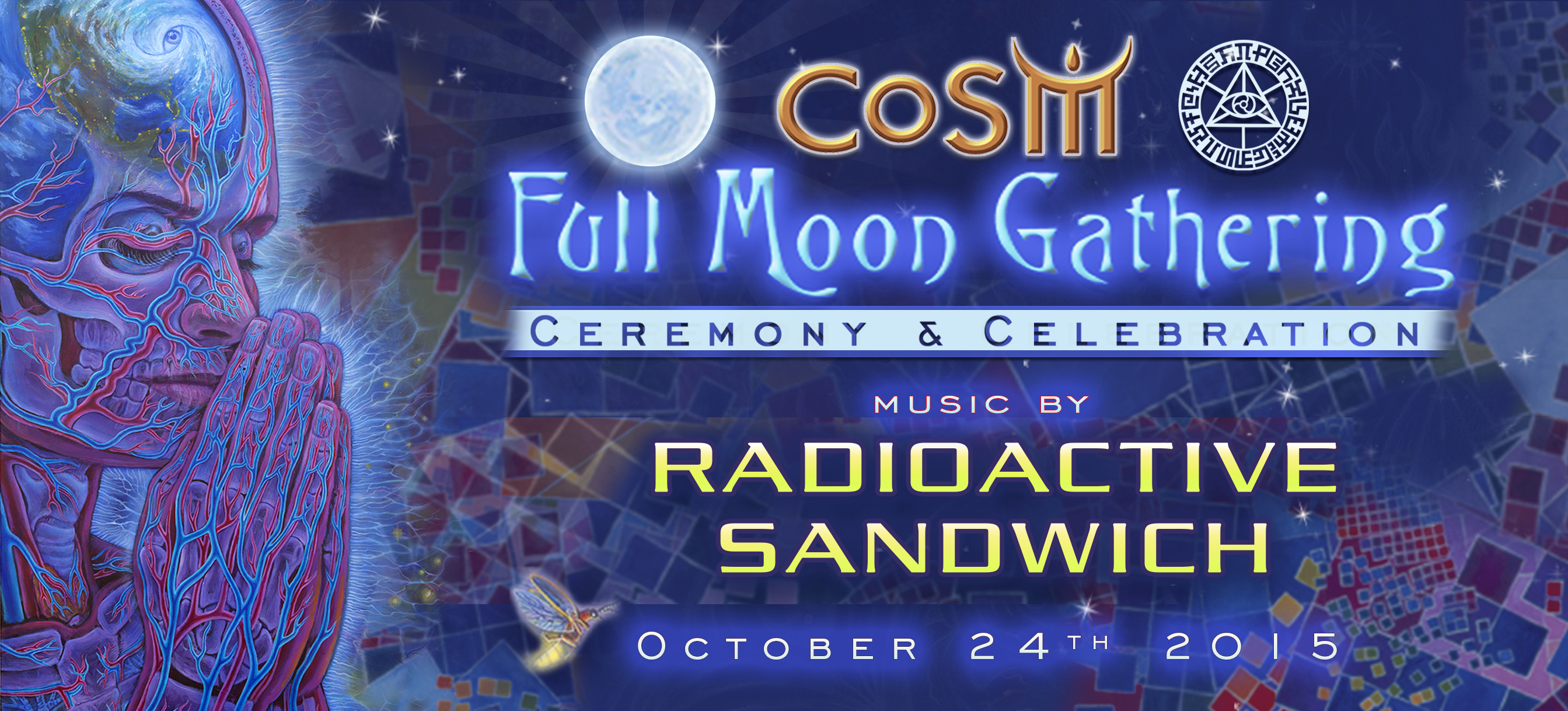 October Full Moon Gathering
3:00 – 6:00pm – Full Moon Workshop: Magical Awakening with Brett Bevell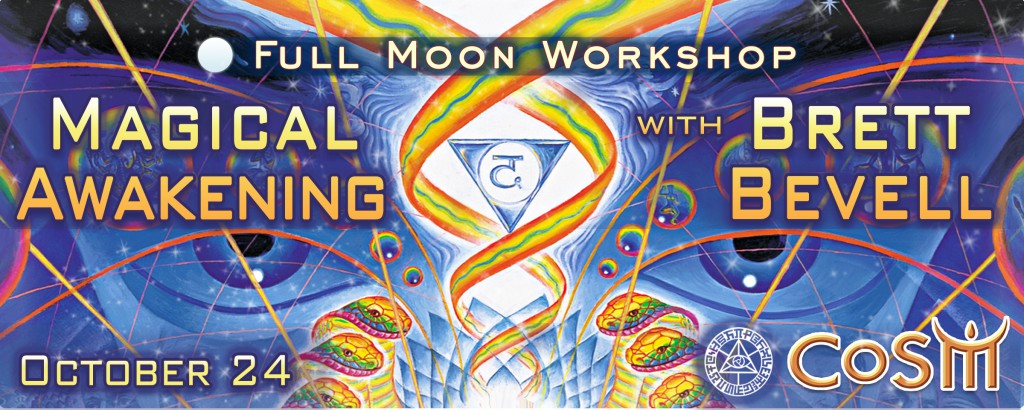 7:00 pm - Doors Open
7:30 pm - Full Moon Ceremony
9:00 pm - End of Ceremony
9:30 pm - Music, Live Painting, Tarot Readings, Tea Lounge, Supportraits & more.
12:00 am - CoSM Closes
10am
– Yoga Sundays with Shipra Saraogi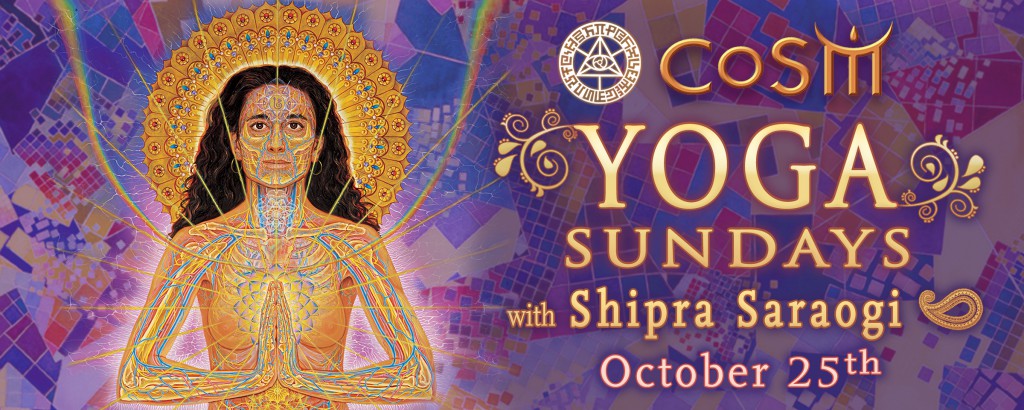 1pm – Art Church – Nature Mysticism with Alex & Allyson Grey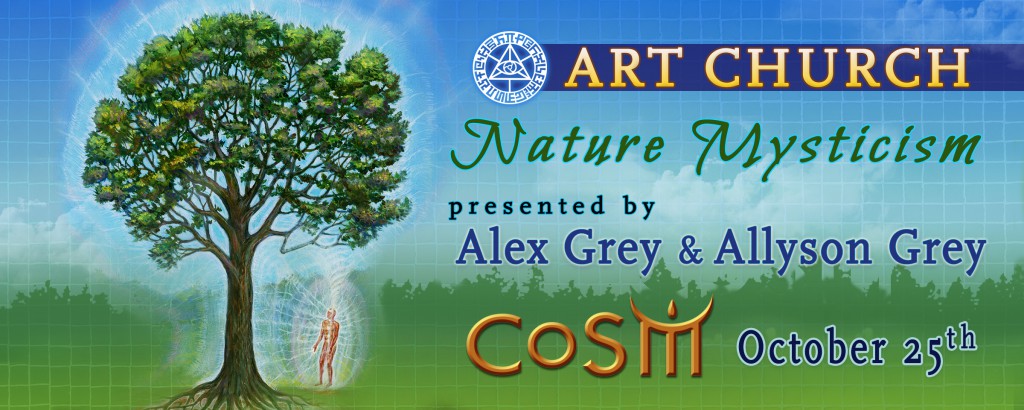 With Your Hosts:
Alex Grey & Allyson Grey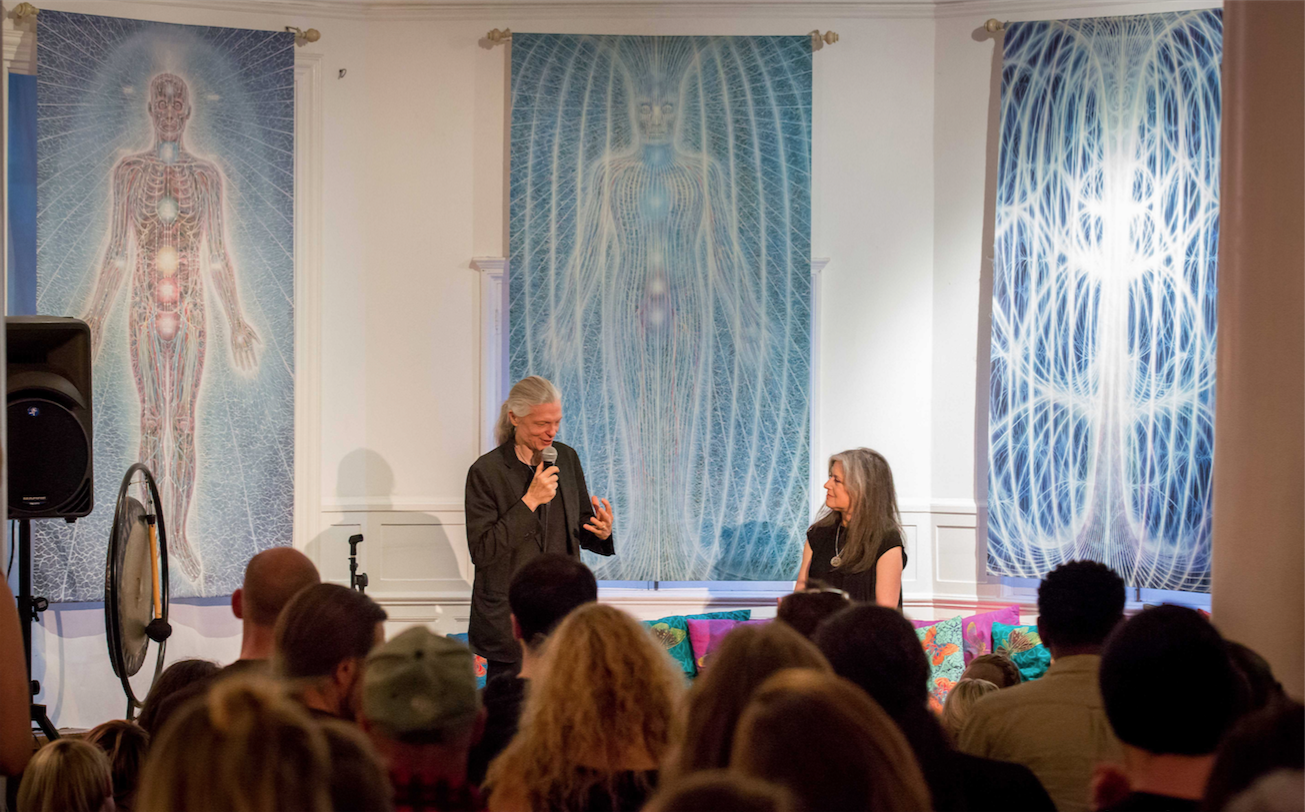 At the Chapel of Sacred Mirrors, Alex and Allyson Grey invite you to celebrate the Full Moon with an evening of wisdom and prayer from all faiths. In this inter-denominational ceremony, we embrace the richness of our diverse cultures in music, poetry and shared community.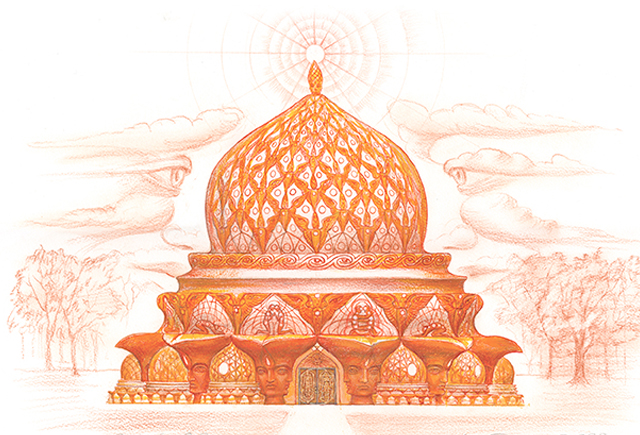 Come with an open mind and heart…expect lively dialogue and interactive experiences through art, music, meditation, prayer and rhythm. All are welcome.
Get your portrait painted by Alex Grey to help raise funds to build Entheon.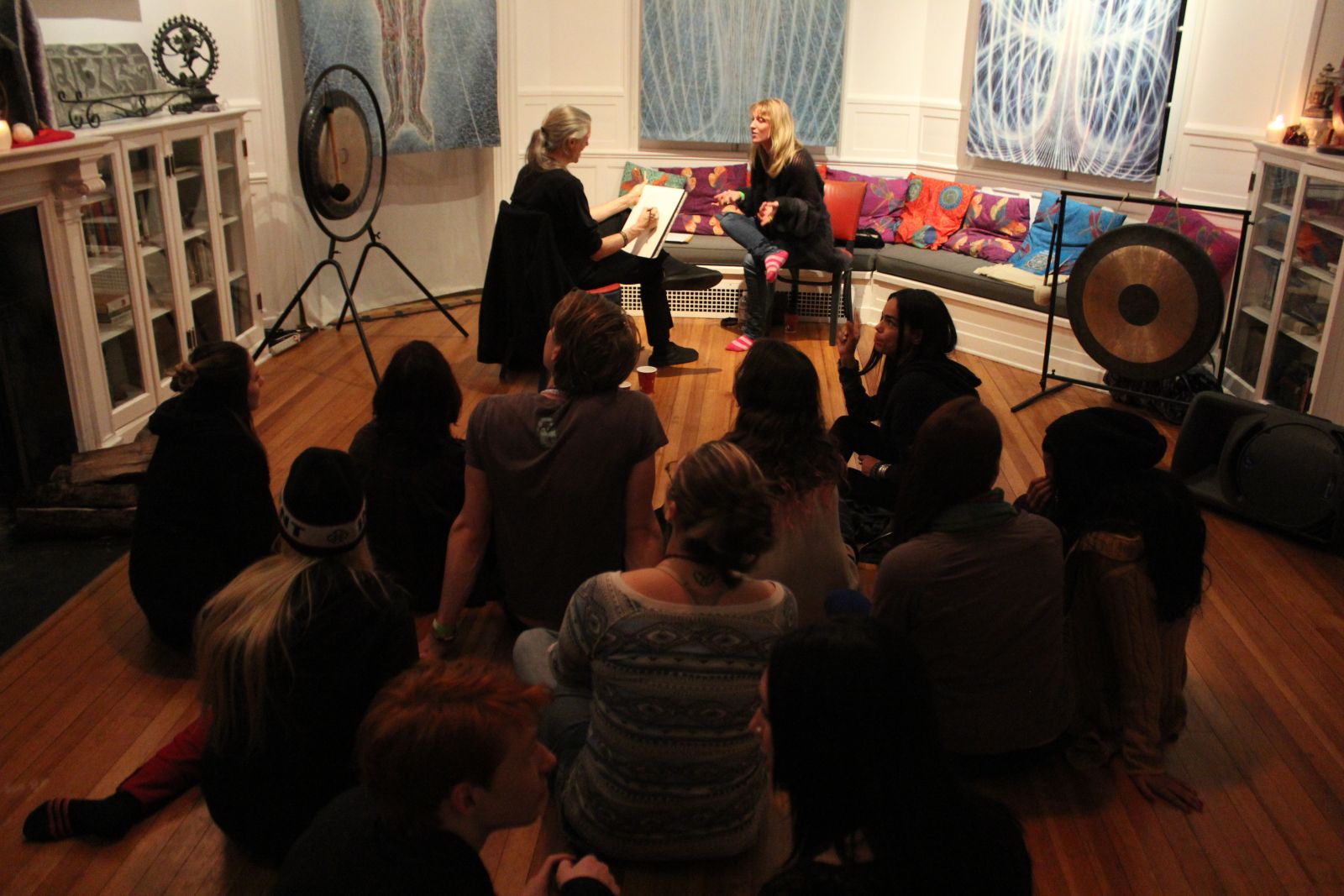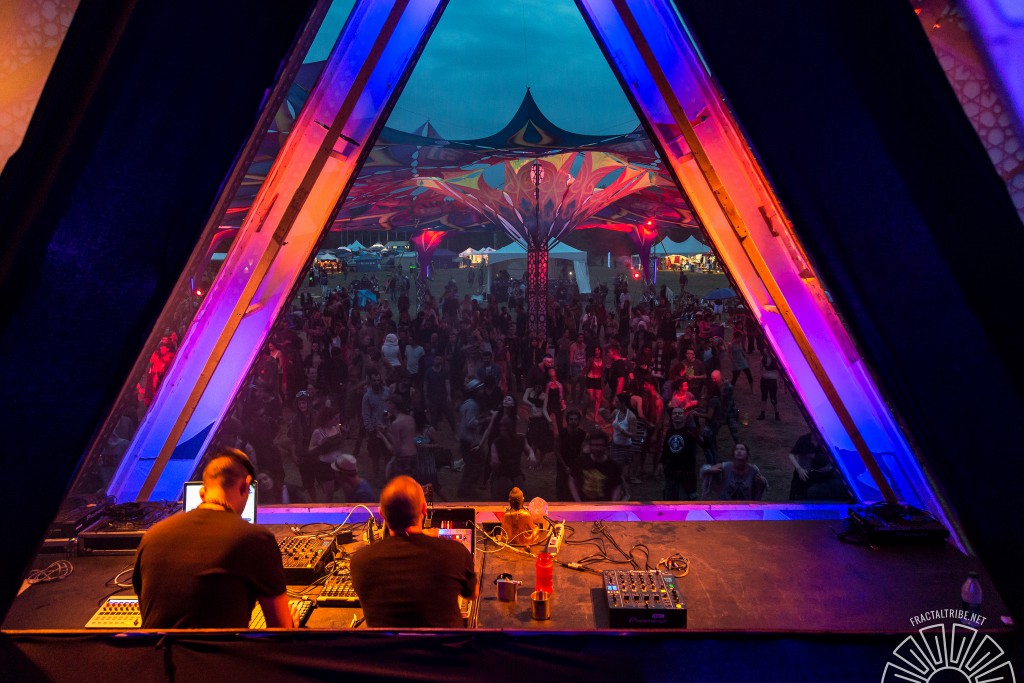 Born out of a hunger to create new and exciting musical flavors, Radioactive Sandwich is a modern day electronic group whose sonic mastery leads to captivating auditory experiences. Two friends, with a passion for music and sandwiches, came together in 2004 and haven't stopped since. Through years of honing and crafting their skills in the studio, Slice One and Slice Two have become a force of sonic nature within the psychedelic electronic music scene. Utilizing computers, synthesizers, voices, and random sound generating devices, Radioactive Sandwich creates music that is both unique and exciting. Their energy, both in the studio and on the stage, creates a one-of-a-kind experience that tickles the ears, warps the minds, and fills the bellies of all who listen.
Radioactive Sandwich has released six original albums, 1 remix album, and a plethora of singles and EPs. They have also produced remixes for international artists such as Tripswitch, Kelly Sweet, Angelique Kidjo w/Peter Gabriel, Simon Collins w/Phil Collins, Globular, Supersillyus, and many more.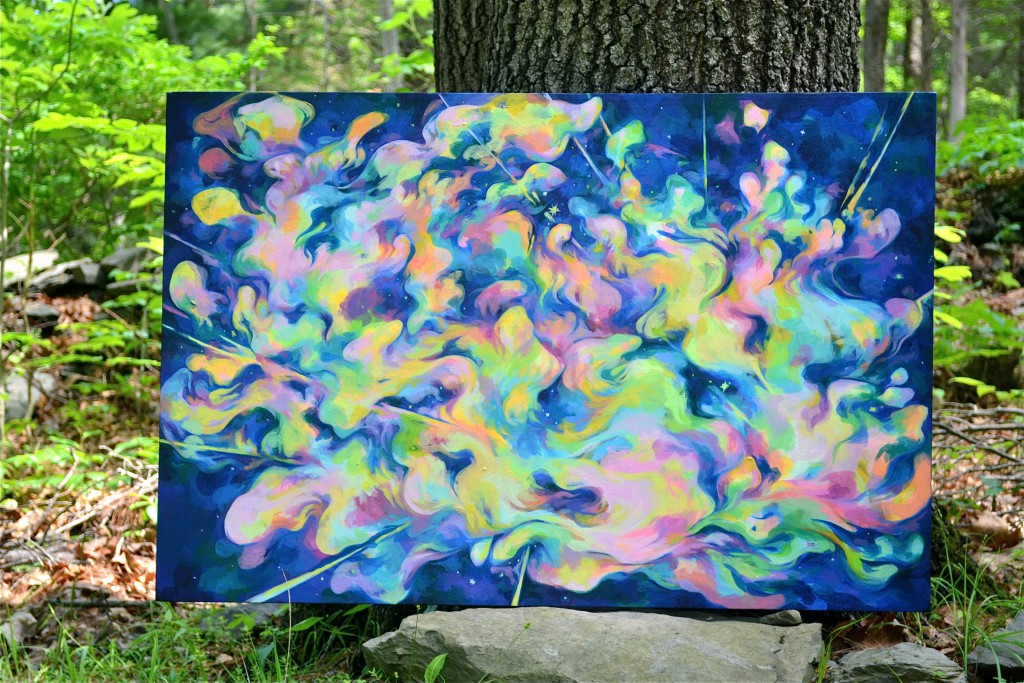 |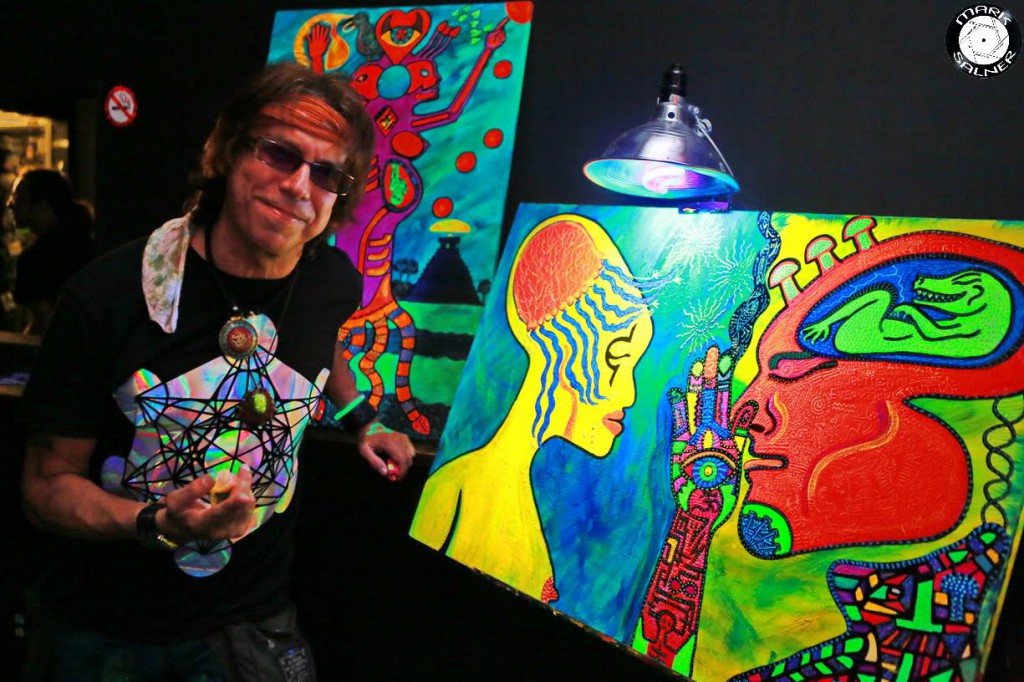 Photo by: Ashley Dupree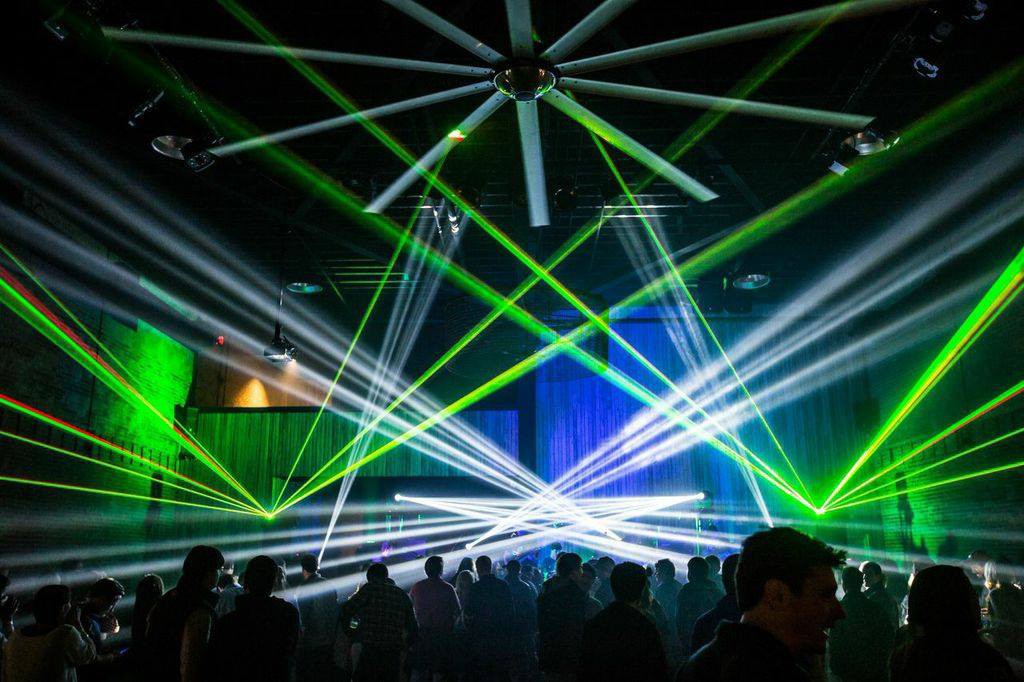 Based out of Hartford CT, Thai-Ghai Laser Productions provides a unique laser light
show experience. Utilizing a combination of aerial effects and psychedelic 3D
projections, TGLP puts spectators right in the middle of a highly stimulating multi
sensory world of light. Every show is one of a kind and programmed live, drawing in
inspiration from every event's unique environment. #silentstream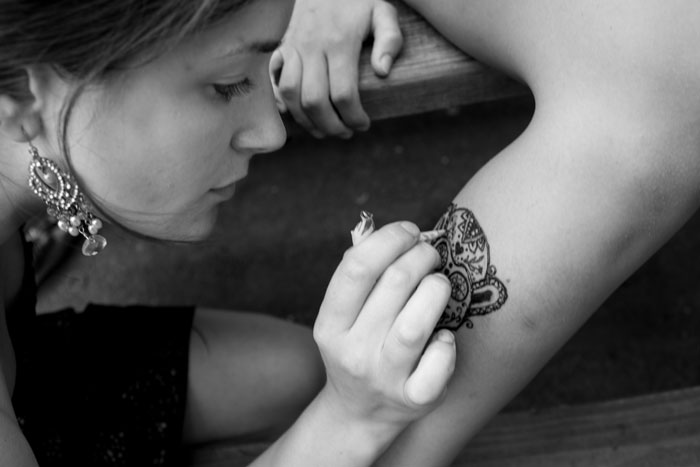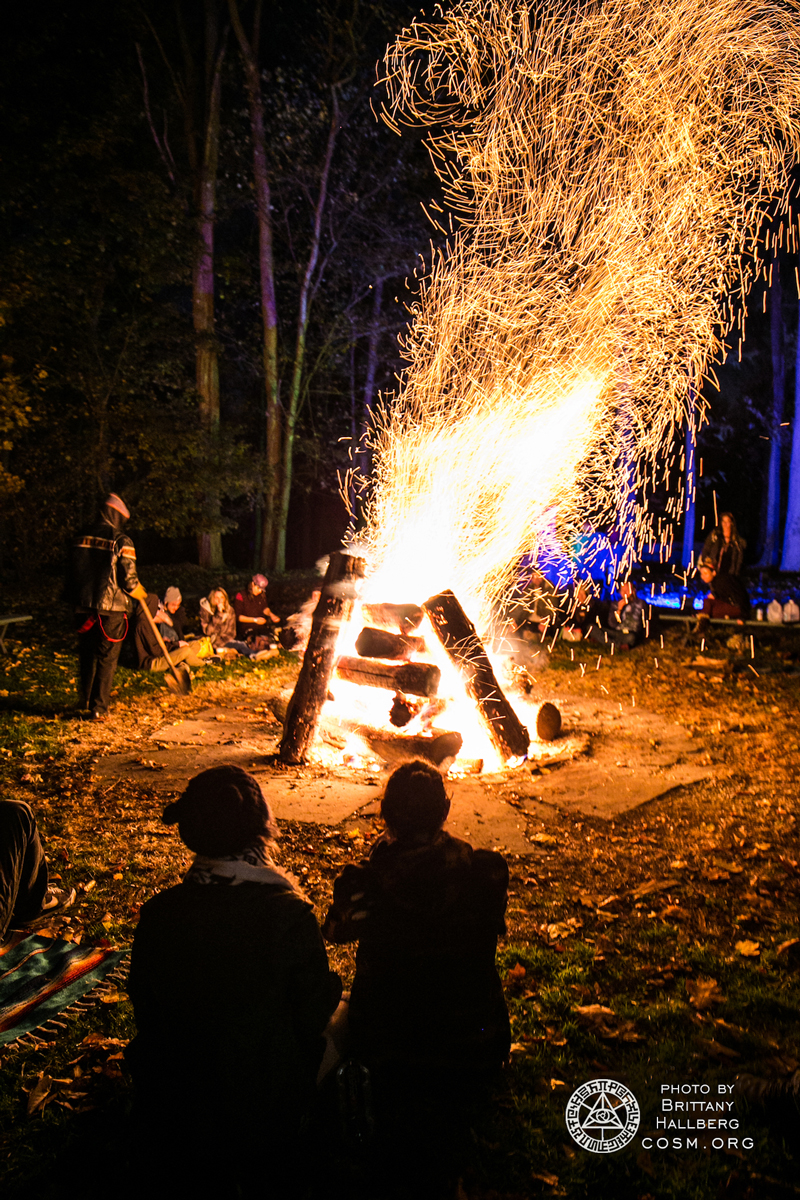 Come to Yoga for the ultimate out of body experience!
Shipra combines elements of Hatha Vinyasa Flow with elements of dance, flexibility and strengthening into her practice Yogea. Yogea has elements of Tai chi, Bharatnatyam, Kalari, Chhau and Modern dance, to go with Pranayama and asana practice. The base philosophy is Yoga integrated with other esoteric phiosophies (Egyptian, Oriental, Greco-Roman, Hermeticism etc). I know Sanskrit well therefore I put in Bhakti yoga too. She also likes to offer Marma therapy, Reflexology towards the end.
She has been teaching dance for 8 years and is relatively now is sharing her Yogea practice which brings her same enthusiasm to this new modality. She does focus a lot on adjustments and likes to safely push her students deeper into asanas, guiding them to their body's potential.
Dutchess Outreach Food Drive at CoSM


CoSM is partnering with Dutchess Outreach to help stock local food banks this season. Collection of canned goods and non-perishable food items is open throughout the season. Bring contributions to the collection box, located in the foyer of the Grey House.

This is a family-friendly, drug and alcohol-free event.
No camping or pets.
All visitors must leave the grounds before 1am.
Tickets are a non-refundable donation to the Chapel of Sacred Mirrors.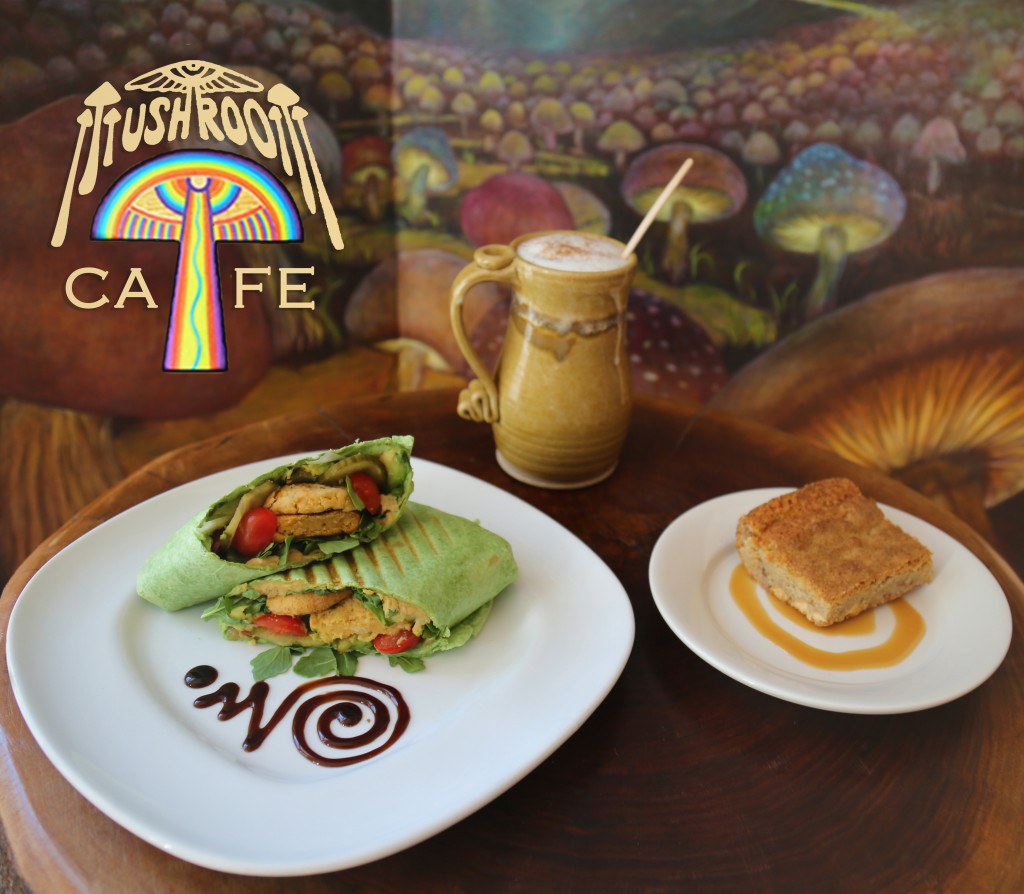 Rooms are available for rent in the Grey House, CoSM's fully renovated Visionary Victorian guest house.
For assistance in booking your stay, please call 845-297-2323 ext. 104 or email us at [email protected]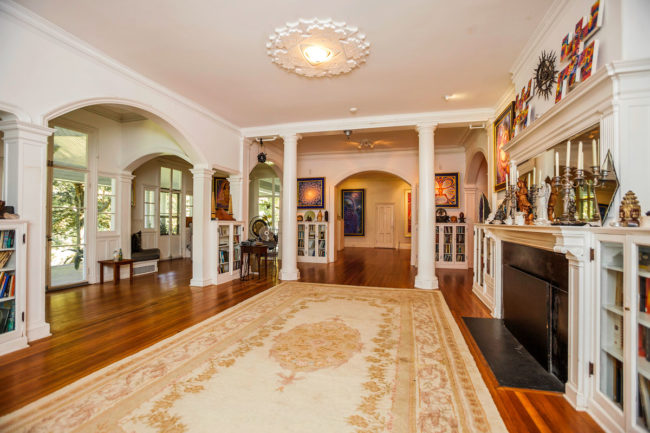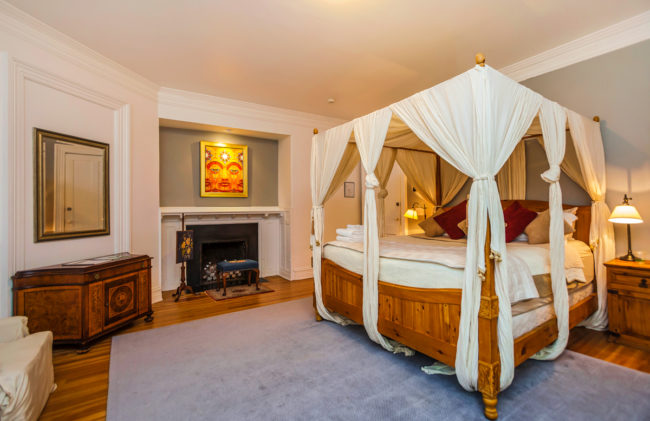 The artwork of Alex Grey & Allyson Grey plus many other visionary artists are on display in the guest house.
Overflow parking is available at the New Hamburg Metro North Train Station.
No need to walk - a shuttle bus will be available to transport any CoSM patrons between the station and CoSM grounds during the event.
CoSM, Chapel of Sacred Mirrors, 46 Deer Hill Road, Wappingers Falls, NY 12590.