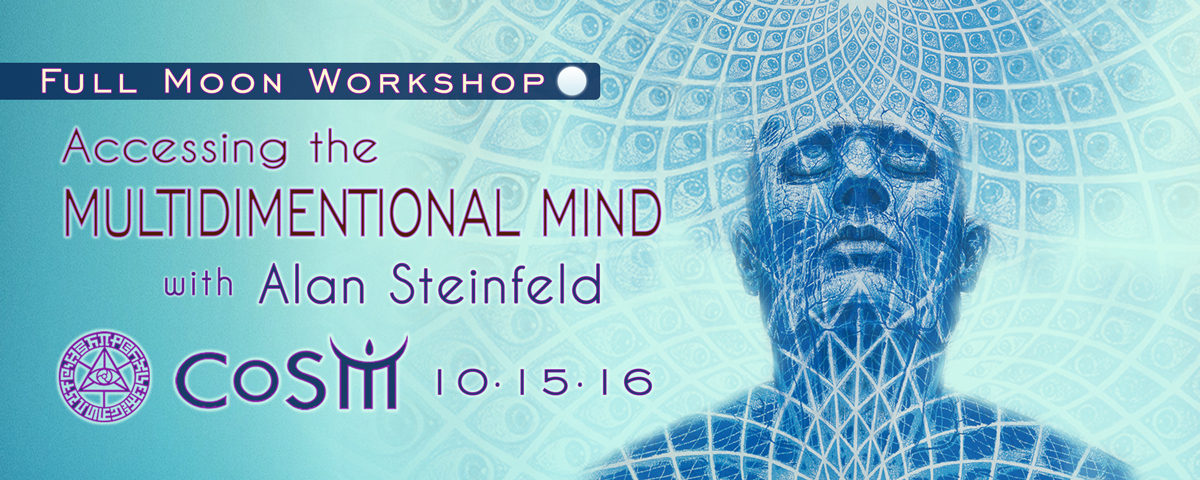 Full Moon Workshop: October 2016
Full Moon Workshop: Accessing the Multidimensional Mind with Alan Steinfeld
Everyone is talking about a change in consciousness, about a paradigm shift; a revolution in world views, but nobody is saying what that really is.  But this workshop experience will give you the innovation and initiation into what it all about.
It is about using our multi-dimensional minds and accessing the field of energy and consciousness which create our reality.  In this way our personal being, our civilization and our planet, are becoming fundamentally different creatures from everything our ancestors had previously been and known.
This workshop will be a discussion, an activation and a participation in how to access the "the multidimensionality of the greater mind.   As a group we will create a unique field of energy and connect with realms of thought that have been hidden from the logical mind.
In the class, we will sample offerings of non-local awareness such as: remote viewing, automatic writing, waking dreaming practices, telepathy, channeling,  accessing the collective field, family constellations, recapitulation, shifting the assemblage point & infusing ourselves with cosmic awareness.  At different points in the discussion we will use some of Alex Grey's art to illustrate this multi-dimensional approach to consciousness.
Alan Steinfeld
From the profane to the profound; from angels to aliens – Alan Steinfeld has traveled the globe in search of truth, esoteric knowledge and ancient wisdom. He has looked at eastern religions, the western mysteries, human potential and extreme measures of consciousness in order to formulate a coherent view of a greater reality. He shares this intensive research on his television show New Realities, on Time/Warner cable.  For the for the past 20 years he has produced interviews with over 5,000 people.
Over the past several years he has been on the speaking circuit giving lectures concerning the nature of perception, crop circles, the awakening of the creative mind, and what the ascension of the body really means. His new book talking about The Artist's Role in creating New Realities, will have a section about the art of Alex Grey….
He is also the founder of http://www.NewRealities.coma website that features the latest in mind, body, spirit information.  His youtube channel: http://www.Youtube.com/newrealities with interviews   with the leading-edge thinkers, paradigm shifters and religious leaders from around the world, such as Deepak Chopra, John Gray, John Anthony West and Ram Dass has close to 12 million views.
He is a NY State licensed acupuncturist and the author of the book, "Careers in Alternative Medicine," published by Rosen Publishing, now in its third edition.
12pm – 6pm – CoSM Open Hours (Grounds, Trails, Shop, and Cafe Open)
*Event Day Gallery Hours: 12 – 3pm
3 pm – Workshop
6:00 pm – Dinner
7:30 pm – 1 am -Full Moon Gathering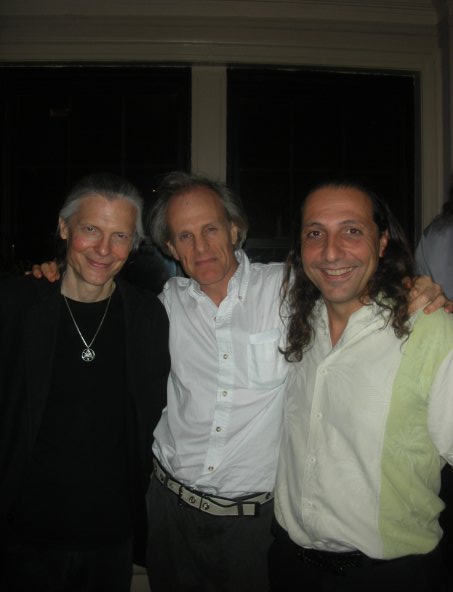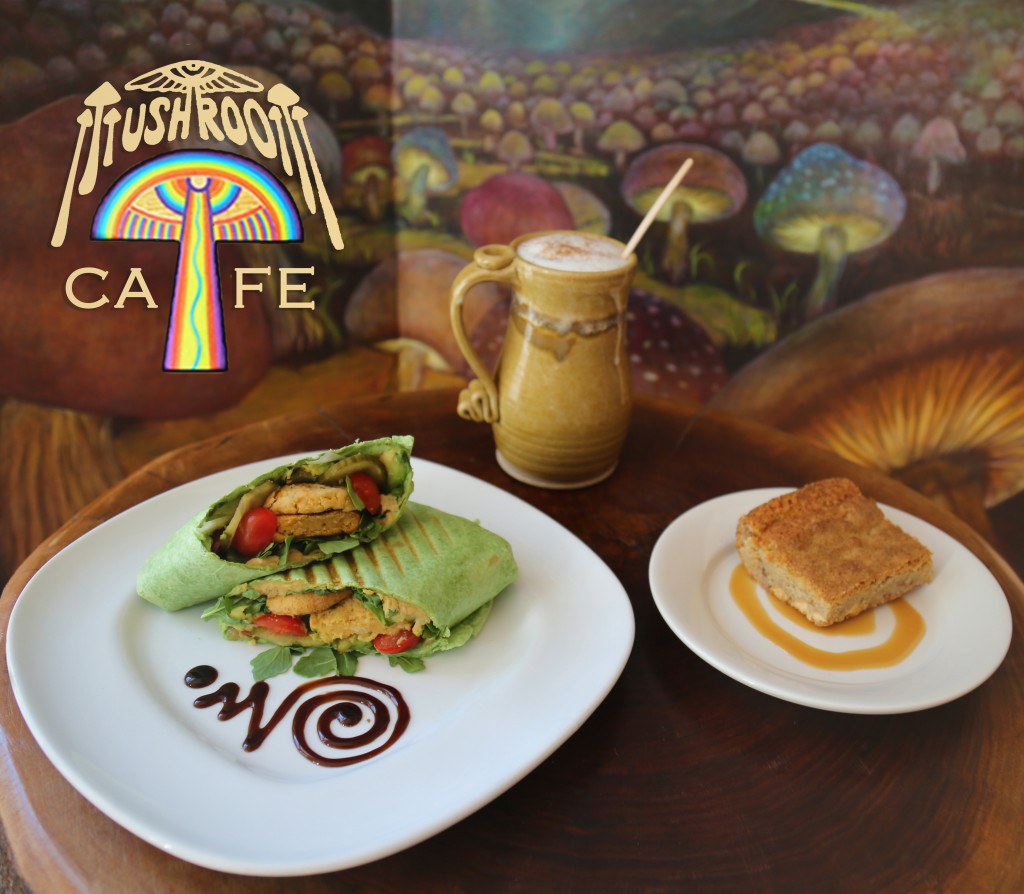 Rooms are available for rent in the Grey House, CoSM's fully renovated Visionary Victorian guest house.
For assistance in booking your stay, please call 845-297-2323 ext. 104 or email us at [email protected]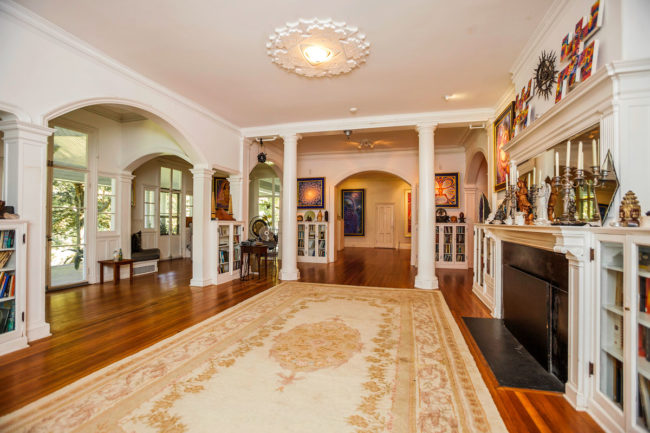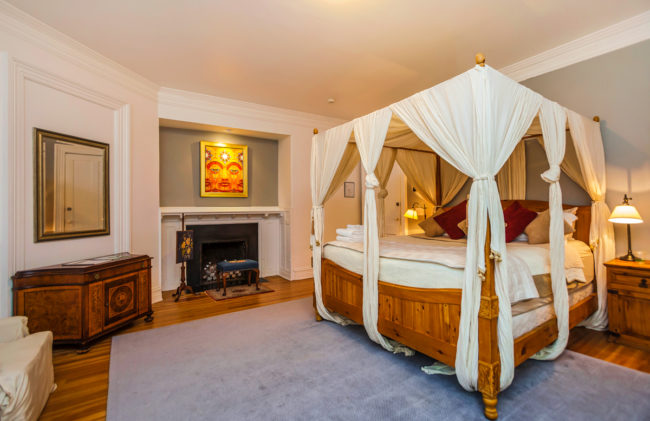 The artwork of Alex Grey & Allyson Grey plus many other visionary artists are on display in the guest house.
CoSM, Chapel of Sacred Mirrors, 46 Deer Hill Road, Wappingers Falls, NY 12590.