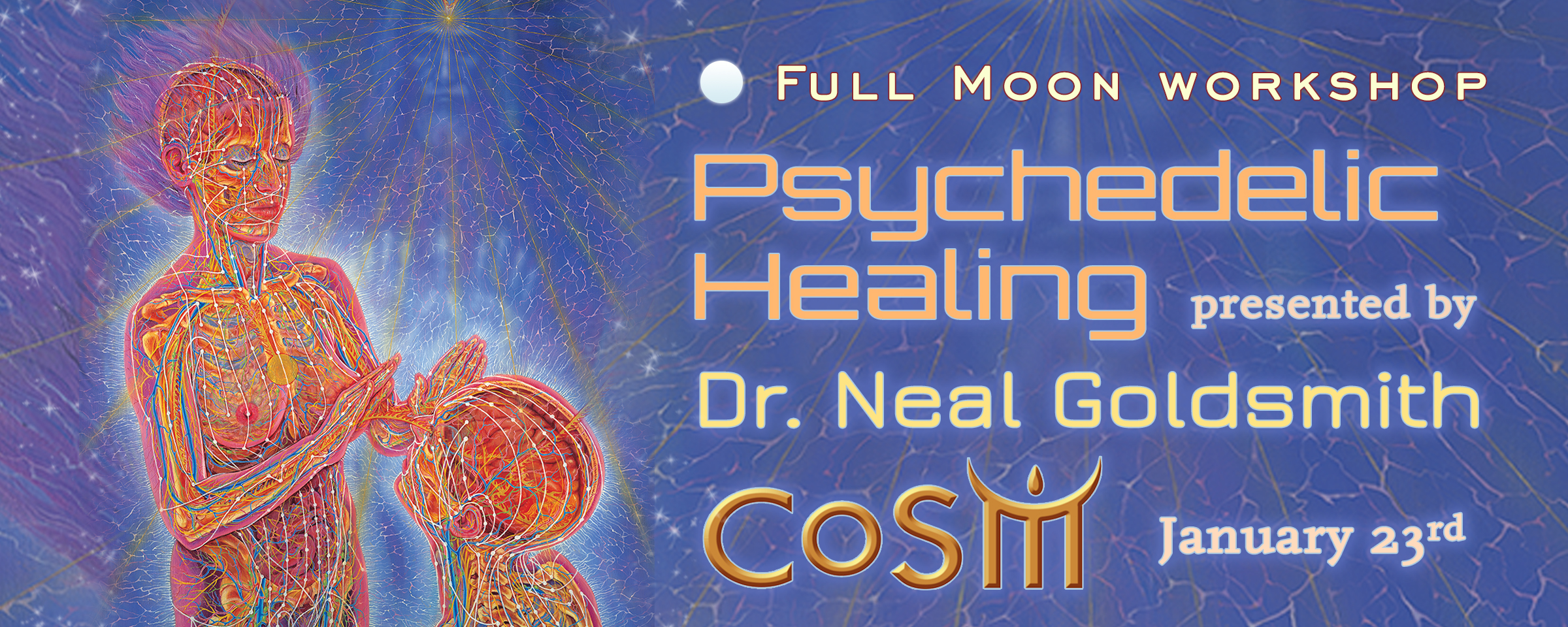 Full Moon Workshop: Psychedelic Healing with Dr. Neal Goldsmith
THE WORKSHOP IS HAPPENING, SNOW OR SHINE!
Psychedelic Healing: The Promise of Entheogens for Psychotherapy and Spiritual Development
Visionary plants and psychedelic admixtures have been a part of the spiritual life and practices of humans for as long as there have been humans.  After a century of promising research, modernity's fascination with psychedelic magic reached a peak in the late 1960s, after which Western society seemed to retreat from the subject in fear (as anyone might who was given a psychedelic without their consent).
Psychedelics can trigger insight, but behavior change takes time, and in this culture, such realignment is often harder to sustain than we acknowledge.  Recently, society has been convinced to try again, and we are now in the midst of a psychedelic renaissance, with clinical research studies under way at top institutions world-wide.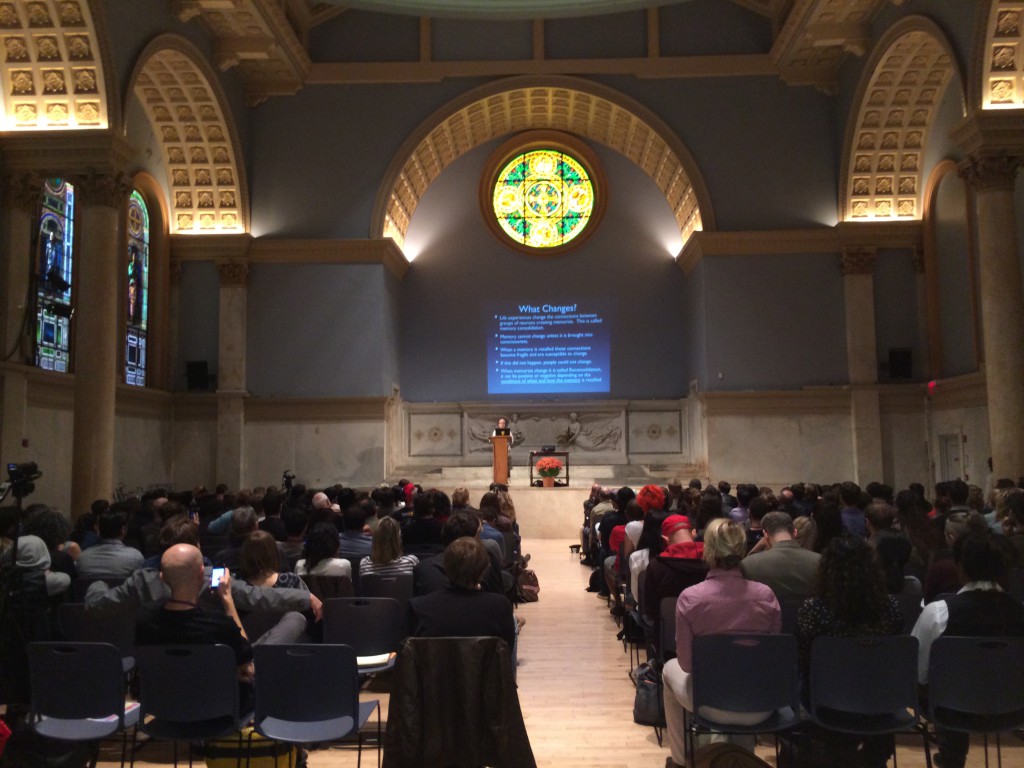 Yet there are still many methodological and theoretical questions left unanswered:
•    What are the tribal and shamanic lessons for contemporary psychedelic therapy?
•    Can psychedelics induce real spirituality?
•    Are psychedelics a medicine or a sacrament?
•    Might psychedelics actually slow development at times, by making it easier to avoid the hard work of daily spiritual practices, or can psychedelics obviate the need for "hard work"?
•    Can psychedelics provide sustainable therapeutic change?
•    Why do psychedelics give pain relief?
•    How will we train a new generation of psychedelic researchers and therapists?
•    Should psilocybin, MDMA, ibogaine, or marijuana  be rescheduled first?
•    How regulated should the use of psychedelics become?
•    If the results of the current spate of medical school-based clinical research are positive and the outstanding issues are addressed, how will psychedelics be integrated into medicine, science, and society – and how might that change the world?
•    After a review of the history of psychedelic research, we will discuss how to help create policies and practices to unlock the healing powers of these unique and powerful tools as integral medicines to heal a postmodern society.
Dr. Neal M. Goldsmith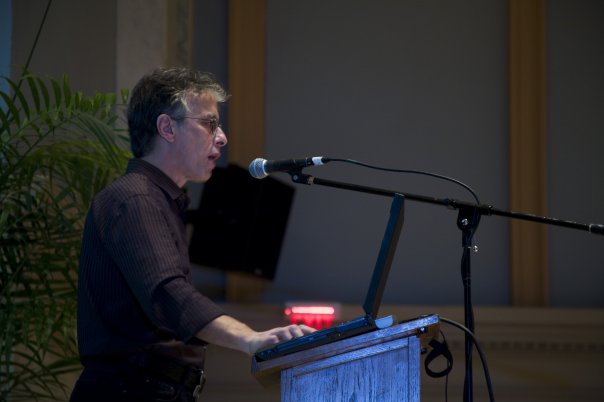 Neal M. Goldsmith, Ph.D. is a psychotherapist, author, and public speaker specializing in psychospiritual development, with particular expertise in psychedelic psychotherapy.  Dr. Goldsmith has a passion for the diffusion and application of innovative knowledge and has curated dozens of successful conferences and cross-disciplinary "meetings of minds" for corporations as well as the psychedelic community, including Horizons and this year's MAPS Psychedelic Science conferences.  He is a founder of several salon discussion groups on integral philosophy, media, healing, and the future of society.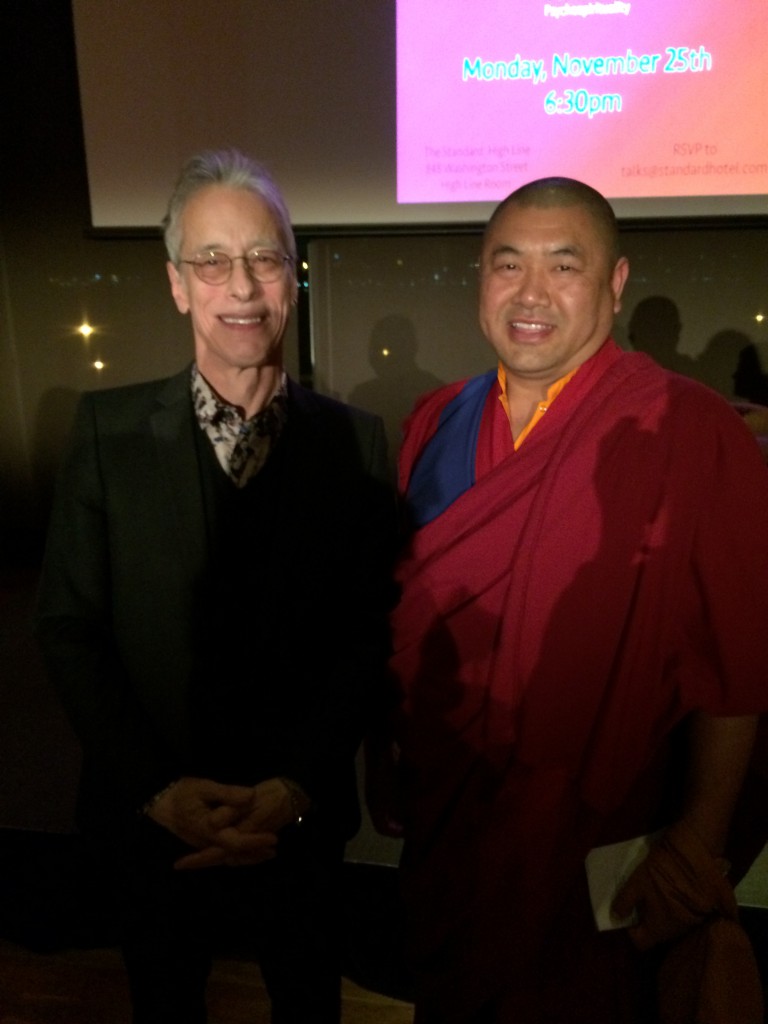 Dr. Goldsmith's book, Psychedelic Healing: The Promise of Entheogens for Psychotherapy and Spiritual Development, describes the influence of psychedelics on the development of his personality theory and clinical practice. Dr. Goldsmith has a doctorate in public affairs psychology from Claremont Graduate University, in the "action science" tradition of Kurt Lewin. Trained in humanistic, transpersonal, and eastern traditions, Dr. Goldsmith maintains a (non-psychedelic) psychotherapy practice in New York City and Sag Harbor, NY and may be reached via his Web site.
Psychedelics, Psychotherapy, and Change from the MAPS Psychedelic Science conference:
A video interview for the Questions for People podcast:

Neal Goldsmith's clinical philosophy:
www.nealgoldsmith.com/philosophy.html
A recent, wide-ranging interview for the Comcastro podcast:
www.comcastro.com/nealgoldsmith/
Psychology Today podcast:
www.psychologytoday.com/experts/neal-m-goldsmith-phd
Neil Goldsmith's book Psychedelic Healing: The Promise of Entheogens for Psychotherapy and Spiritual Development [please scroll down to Praise, and click on See All Praise…]
http://books.simonandschuster.ca/Psychedelic-Healing/Neal-M-Goldsmith/9781594772504
Interview in Bedford and Bowery magazine:
http://bedfordandbowery.com/2015/06/this-therapist-advocates-going-down-into-the-basement-with-psychedelics/
Interview in Brooklyn Magazine:
http://www.bkmag.com/2015/08/05/brooklyns-leading-psychonaut-on-hallucinogens-psychotherapy-and-glowing-orb-mounds/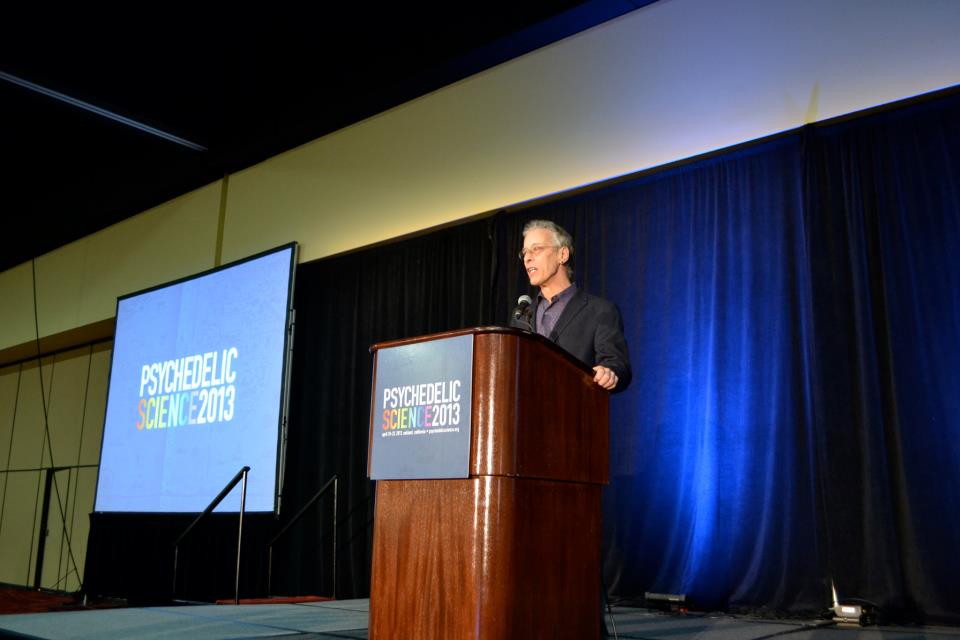 3pm – Introduction
3:15 – Slideshow Presentation: Psychedelic Healing I: History and Issues
4:15 – Exercise 1
4:30 – Slideshow Presentation: Psychedelic Healing II: Renaissance and Future
5:30 – Exercise 2
5:45 – Conclusions
6:00 – Workshop adjourns for dinner
7:30pm – 1am – Full Moon Gathering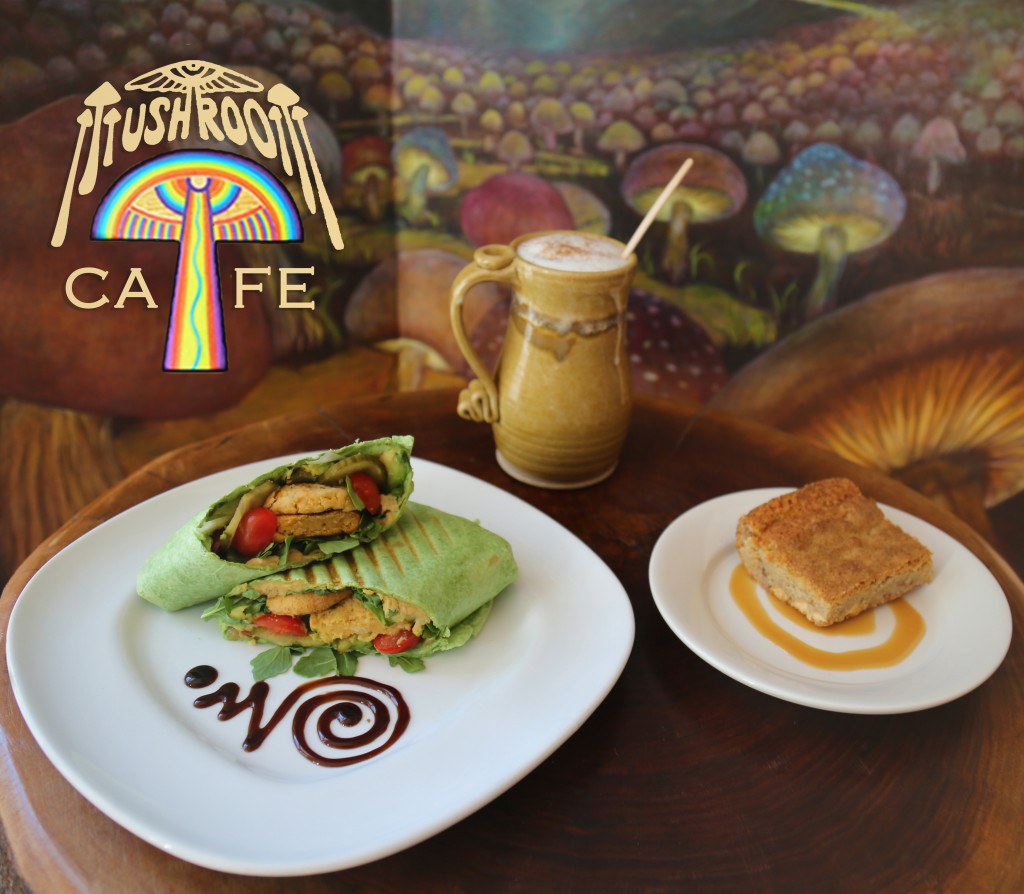 Rooms are available for rent in the Grey House, CoSM's fully renovated Visionary Victorian guest house.
For assistance in booking your stay, please call 845-297-2323 ext. 104 or email us at [email protected]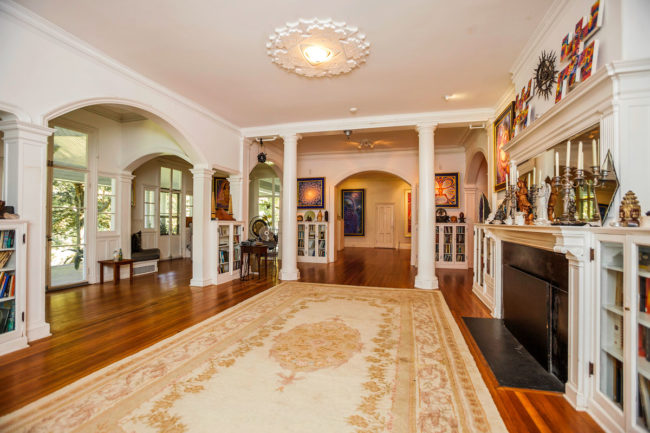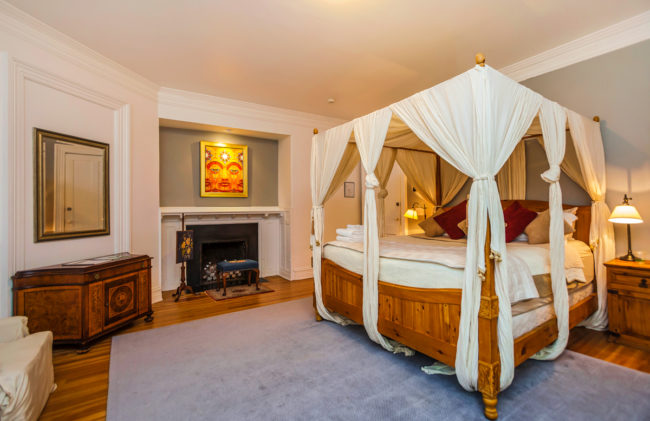 The artwork of Alex Grey & Allyson Grey plus many other visionary artists are on display in the guest house.