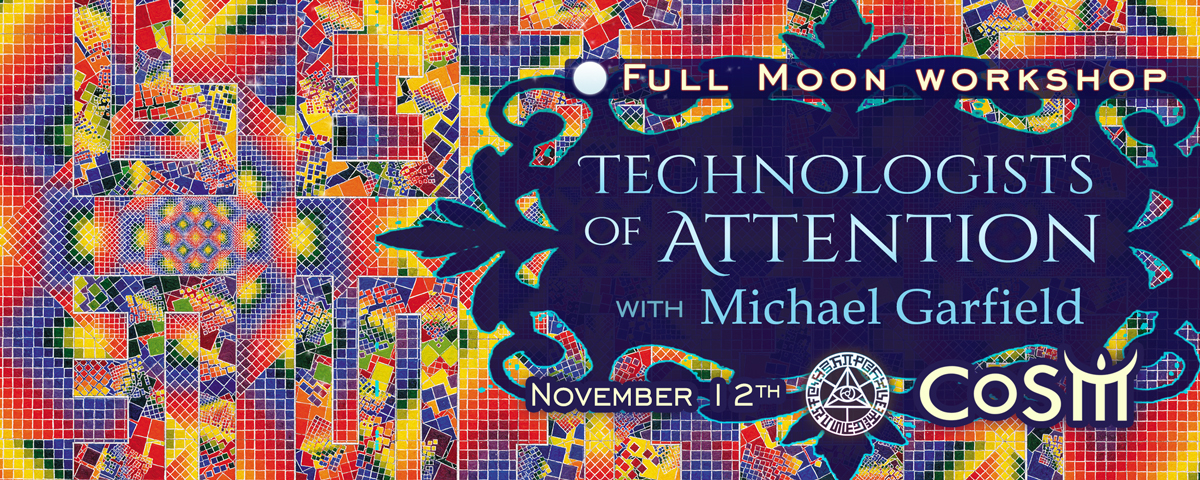 Full Moon Workshop: Technologists of Attention with Michael Garfield
Technologists of Attention – Art is Magic & Awareness is the Medium with Michael Garfield
"It is perhaps this capacity of some rhetorical practices [like music, art, and poetry] to induce and manage the breakdown of borders – such as those between male and female, life and death, silence and talk – that deserves the name 'eloquence.'"
– Richard Doyle, Darwin's Pharmacy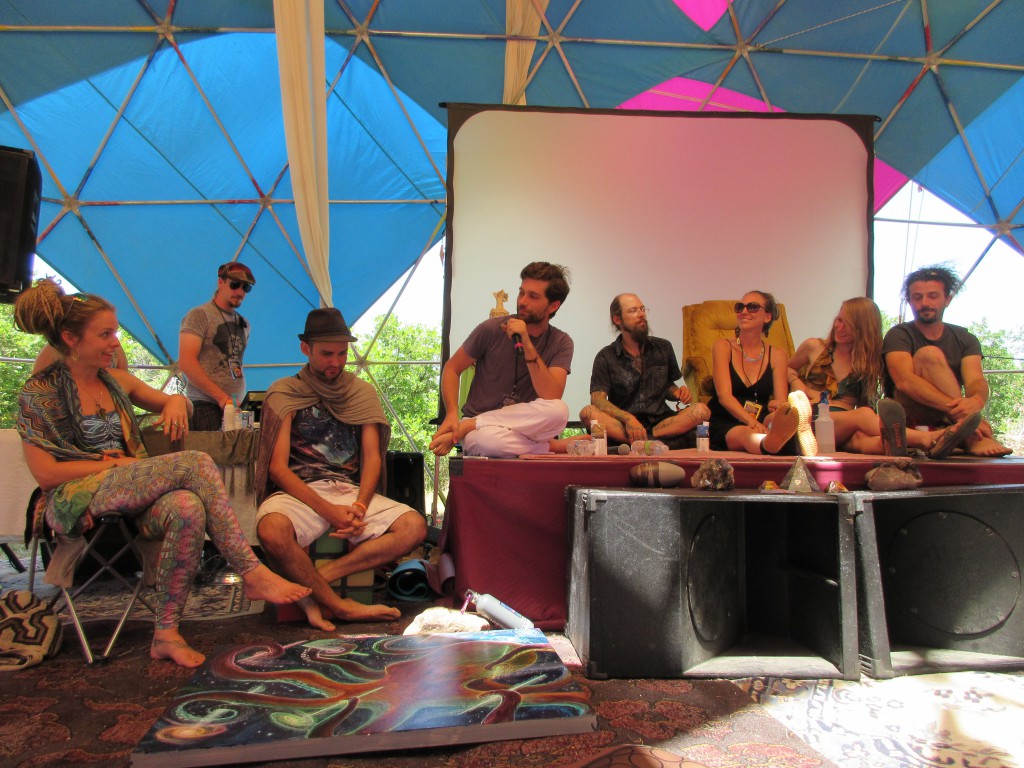 Regardless of the medium, art ultimately acts on our attention – it gathers, gardens, and transforms, coordinating each of us within the body of the social superorganism.  By acting with intention, visionary artists are what rhetorician-author Richard Doyle calls "technologists of attention" – the lucky and initiated few for whom paintings, songs, and poems are all tools that act upon the first (and only) medium: awareness.
Join scientist-turned-multimedia-artist, Michael Garfield, as he draws from his experience as both a natural history illustrator and live painter to empower your creative life with deeper understanding of psychology, cognition, and communication – discovering new opportunities to change the world by changing how we frame the contents of perception.  Learn how to bridge art, science, and spiritual practice through fun live painting exercises – and develop new eyes for the awesome power and responsibility you channel as an artist!
Michael Garfield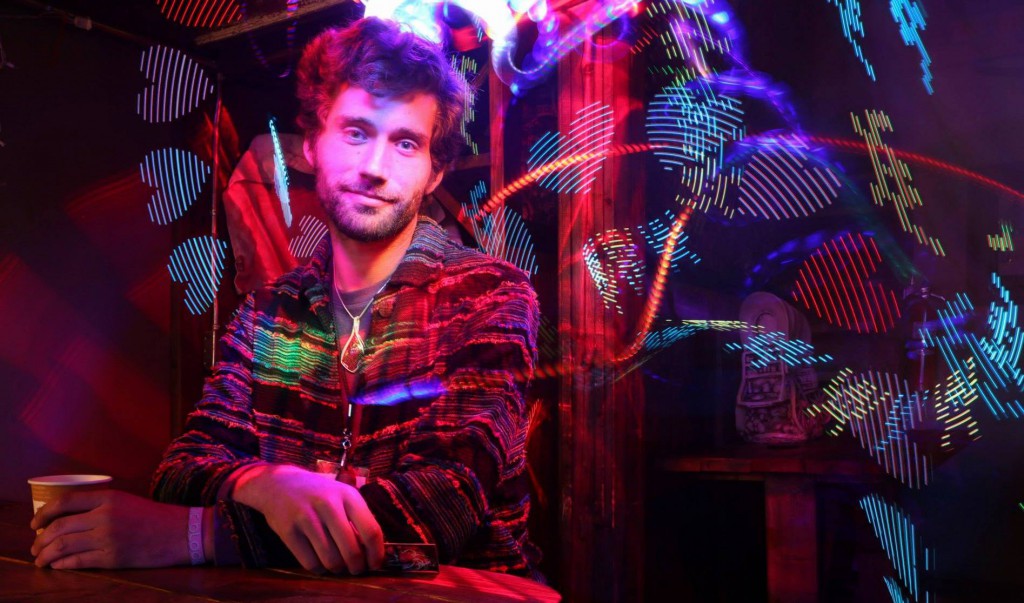 Paleontologist turned psychedelic "performance philosopher," Michael Garfield's mind-expanding work maps the evolutionary landscape and our place in it. Former editor in chief for visionary art hub SolPurpose.com and contributor to many more (including Big Think, Reality Sandwich, H+ Magazine, and KenWilber.com), Michael writes about (and from) the intersections of emerging planetary consciousness, accelerating technology, transpersonal psychology, and the lived experience of cosmic participation that transcends our narratives entirely.
Walking a tightrope between the New Age and the Academe, Michael teaches us to dance between perspectives to triangulate the truth behind appearances.  The goal: to heal the loneliness and disenfranchisement of our modern age by showing how each human life is inextricably a part of something vast, mysterious, and awesome – pointing to the common core of science, art, and spiritual practice.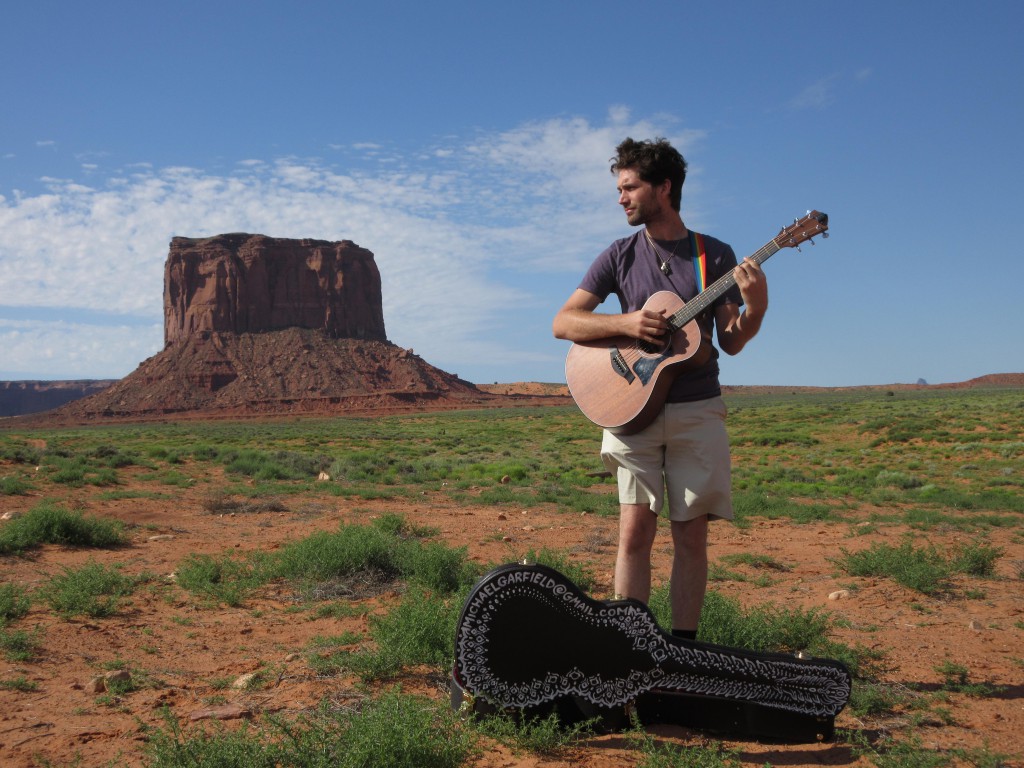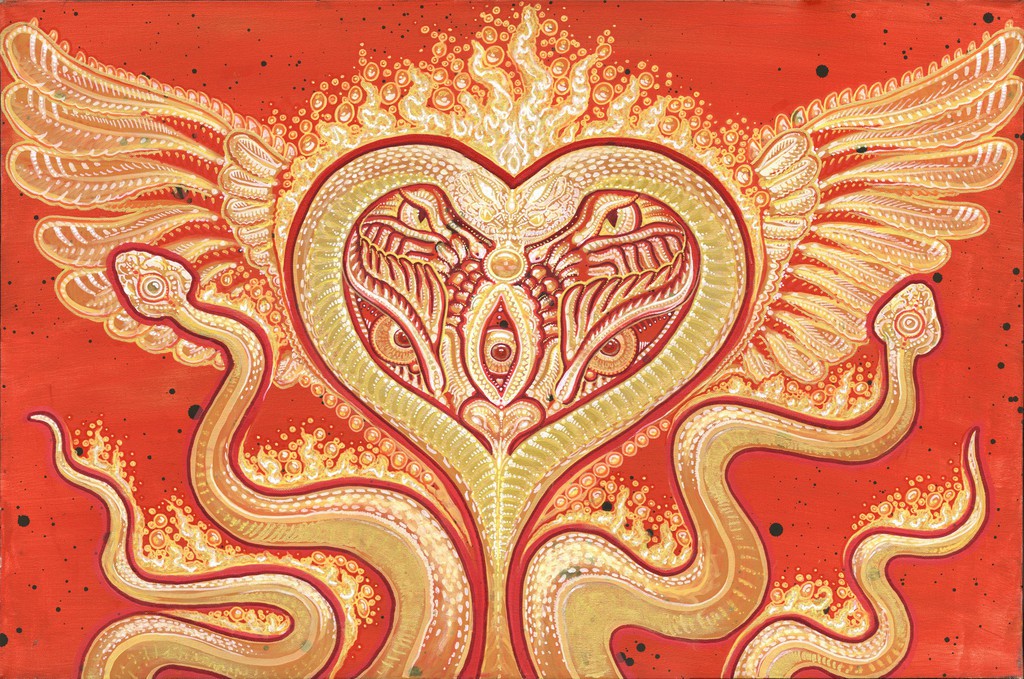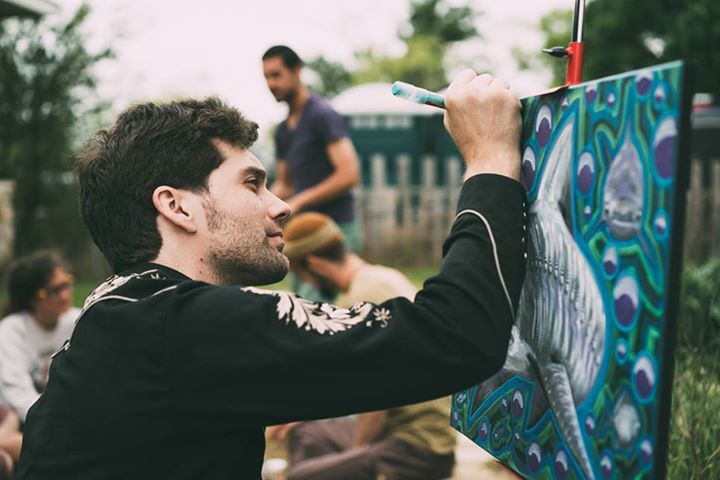 Event Schedule
12pm – 6pm – CoSM Open Hours (Grounds, Trails, Shop, and Cafe Open)
*Event Day Gallery Hours: 12 – 3pm
3 pm

– Technologists of Attention with Michael Garfield

6:00 pm – Dinner
7:30 pm – 12 am –
November Full Moon Gathering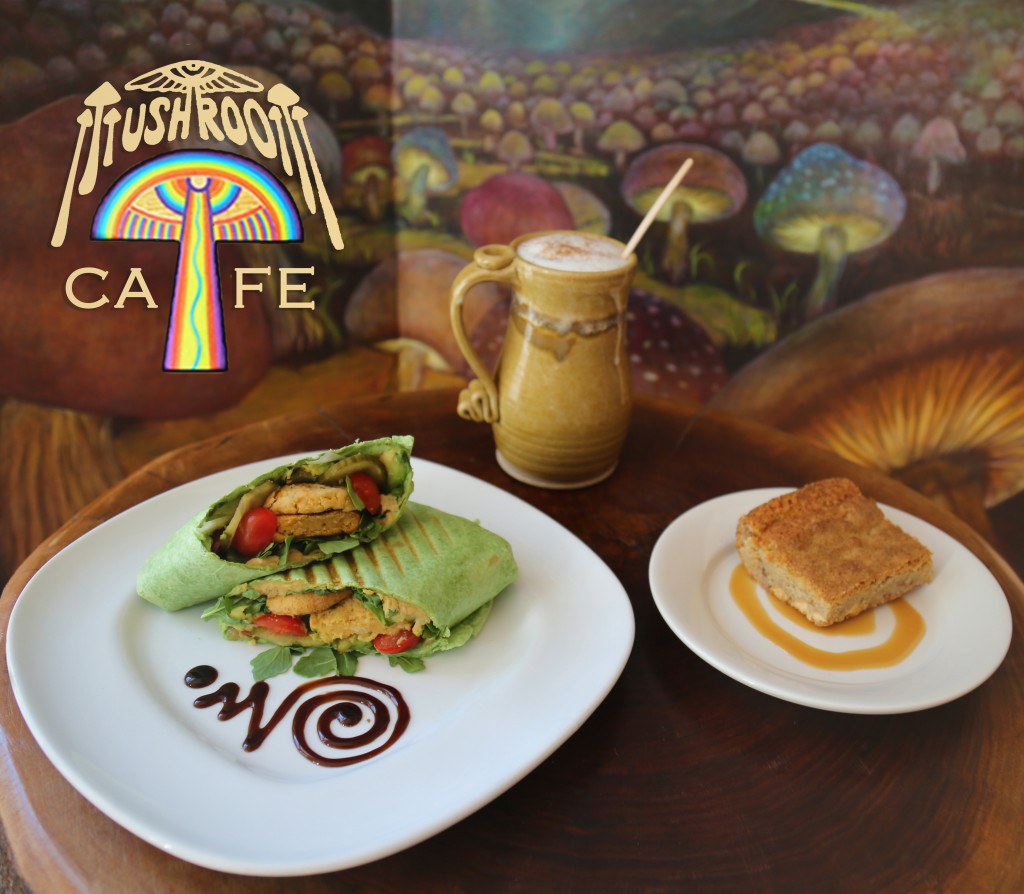 Rooms are available for rent in the Grey House, CoSM's fully renovated Visionary Victorian guest house.
For assistance in booking your stay, please call 845-297-2323 ext. 104 or email us at [email protected]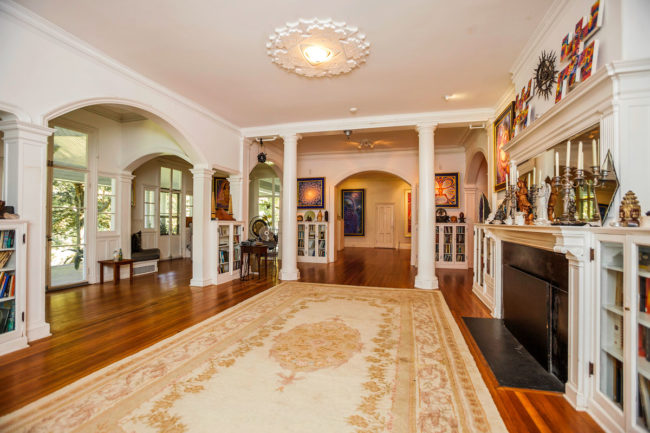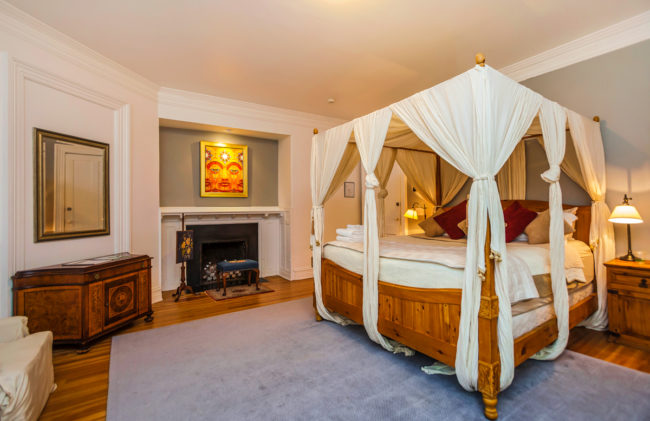 The artwork of Alex Grey & Allyson Grey plus many other visionary artists are on display in the guest house.
CoSM, Chapel of Sacred Mirrors, 46 Deer Hill Road, Wappingers Falls, NY 12590.