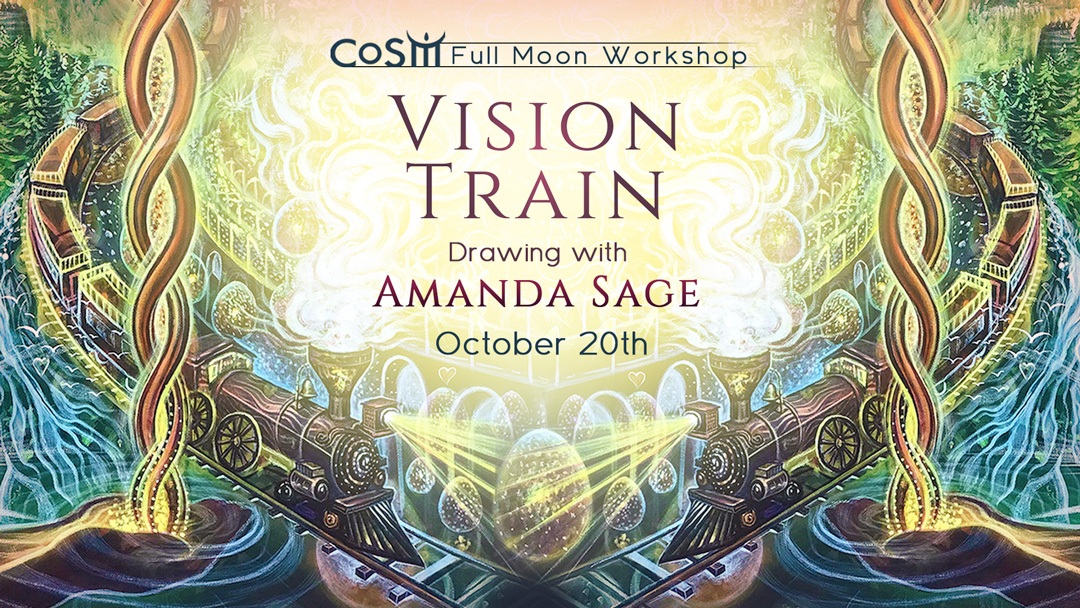 Full Moon Workshop: Vision Train with Amanda Sage
Full Moon Workshop:
Vision Train
Drawing with
Amanda Sage
3pm – 6pm
All aboard the Vision Train!
Do you want Peace?
What does Peace look like to you?
What do you see as good?
What is your vision?
Draw it out so it may be seen and join us on board the Vision Train.
Join us in this exploration of active and collective prayer while drawing your ticket. Let's draw it, express it, think about it and make a mark. 
Share your prayer, however it comes out, for it is through the magic of focus that we manifest. Feel your prayer as true and real as you are, allowing your vision to come alive.

The Vision Train is an interactive art movement, built by connecting prayers manifested into inspired visions for the future. Collecting new visions as it spreads across the land, this is a project that is aiming to create change that is in support of 7 generations ahead.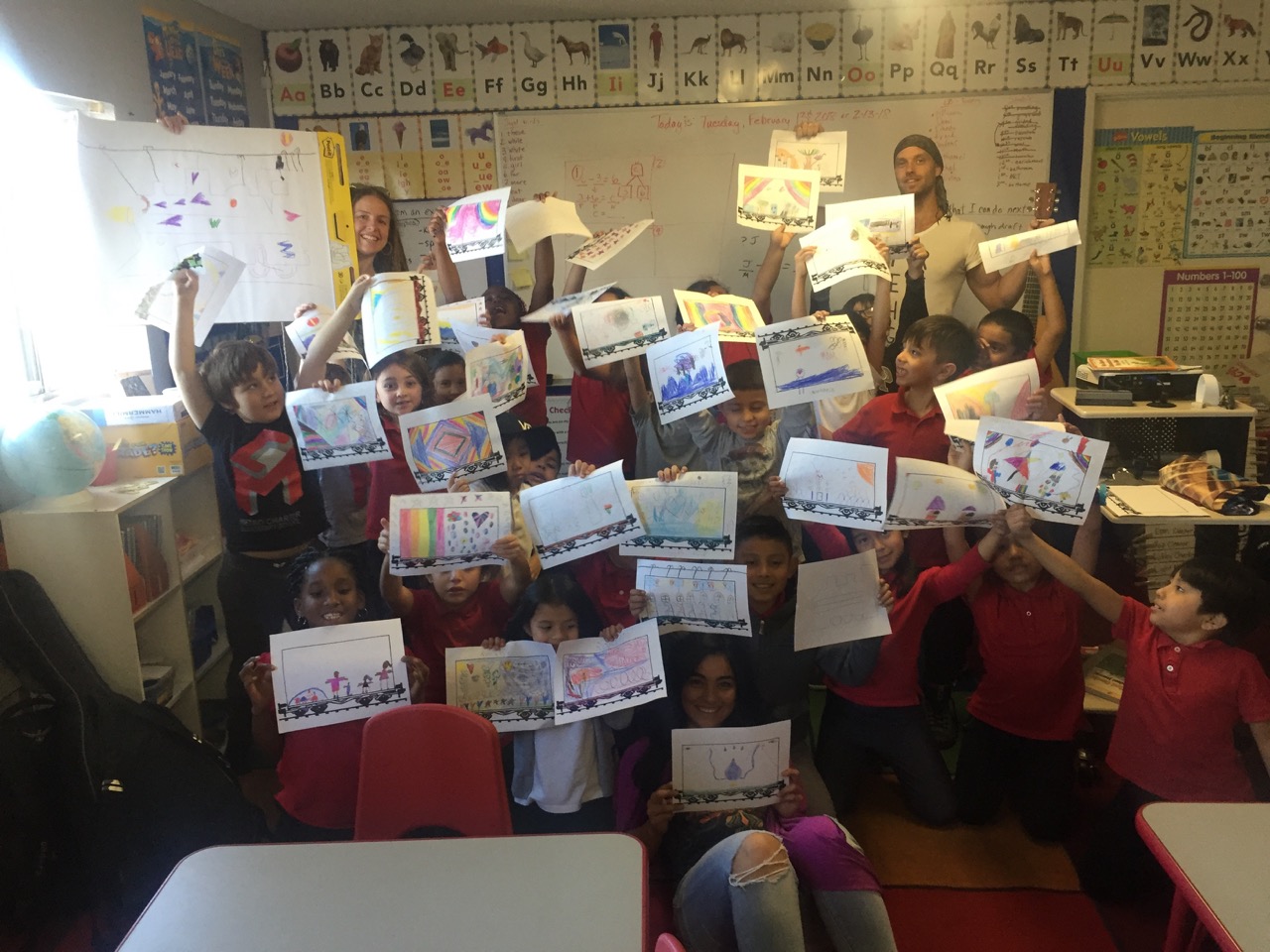 Young or Old, we are all dreamers with a vision and everyone is invited to get on board and share. We are reminded that we are all uniquely important and that each of us has a role to play.
We are a group of artists, educators and visionaries building an inclusive movement for a peaceful future on earth. We are doing this by building an infinite train linking all of our visions through our heArts. We acknowledge that we do not own any of these ideas or visions as we understand that we are vessels through which spirit is flowing.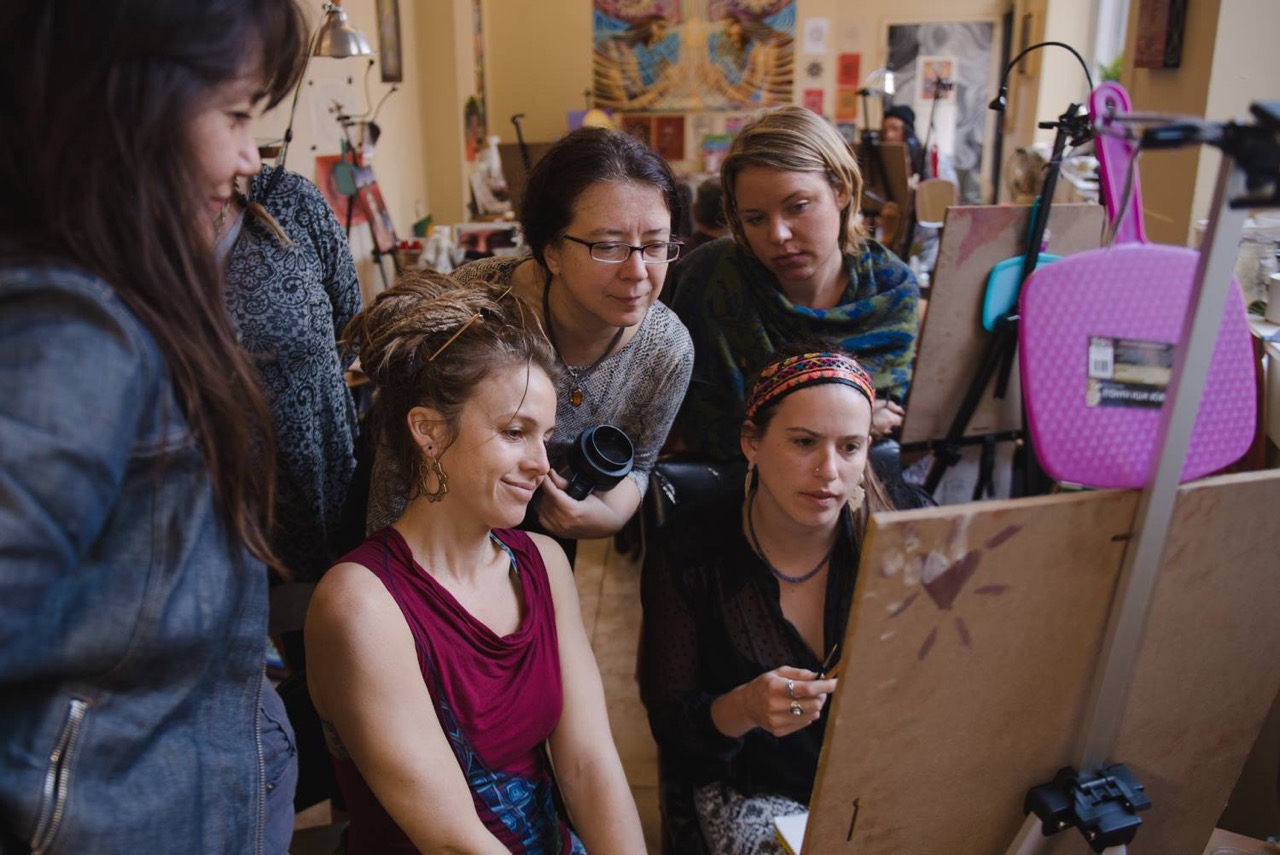 Get as specific or broad as you wish.
What is your puzzle piece? Your Vision, your gift?
Dive into your dream, it's time to get on board!
Event Schedule
12 pm:
 CoSM Open to the Public (grounds, gallery, shop, cafe open)
3 pm – 4 pm: Introduction circle & Presentation of the Project

4 pm – 5 pm: Focused active art meditation & drawing of the Train cars.

5 pm – 6 pm: Sharing circle and Tips for activating the creative spirit everywhere.
6 pm: Complimentary Dinner (vegan & vegetarian options available.)
7:30 – 9 pm: Full Moon Ceremony
9:30 – midnight: Full Moon After-Celebration
 Amanda Sage is an artist driven to reveal art's critical role in spiritual transformation. 
A celebrated visionary artist, she is a citizen of the world, exhibiting in galleries, art fairs and festivals, 
as well as lecturing and teaching worldwide at places such as the Chapel of Sacred Mirrors in New York, 
Paradise One in Australia and the Vienna Academy of Visionary Art in Austria. 
She is passionate about artistic social experiments such as the WUK in Vienna, Burning Man  
and bridging worlds for creative flourishing. When not traveling she can be found in her studio's in Los Angeles & Colorado.
Rooms are available for rent in the Grey House, CoSM's fully renovated Visionary Victorian guest house.
Accommodations for this event must be booked directly through Hospitality. Please call 845-297-2323 ext. 104 or email us at [email protected]
To plan a future stay, please view our Booking Calendar.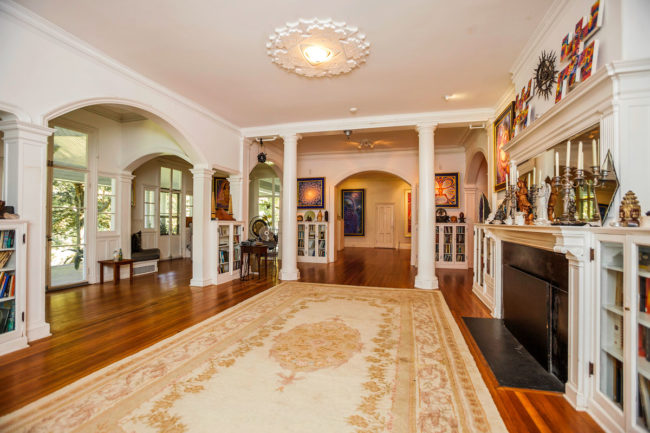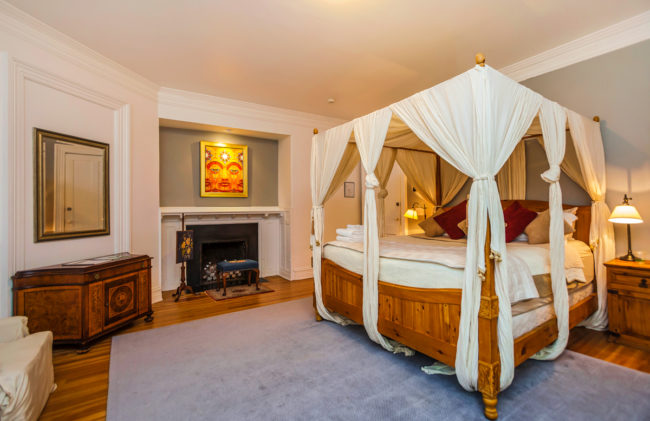 The artwork of Alex Grey & Allyson Grey plus many other visionary artists are on display in the guest house.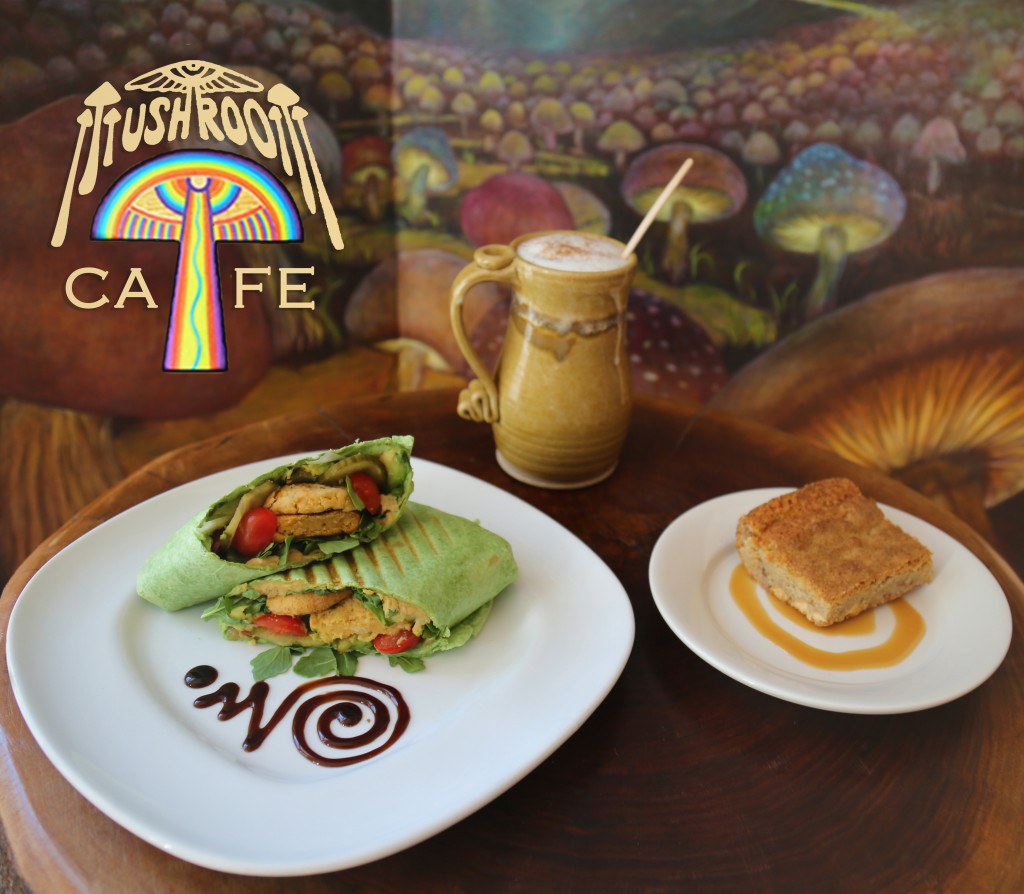 CoSM, Chapel of Sacred Mirrors, 46 Deer Hill Road, Wappingers Falls, NY 12590.