Friday Nights at CoSM: Glowga + Gongs
Schedule
12pm –
CoSM open to visitors

6pm
– Dinner
7pm
–Glowga & Gongs begins
10pm
– Glowga ends
11pm
– CoSM closes

CoSM's Grey House, Cafe, and Shop will be open for extended hours from 6-11 PM on March 17th, the Friday before the Vernal Equinox Celestial Celebration. This Friday features Glowga & Gongs, a blacklight yoga sound experience, hosted by Marshall Bendelac & Megan Sax. Enjoy our extensive library of books on mysticism and the arts, sip and snack in the parlor, and contemplate paintings and sculpture throughout the house and grounds. Bring a friend or two, and some art supplies for the most enjoyment.
Glowga & Gongs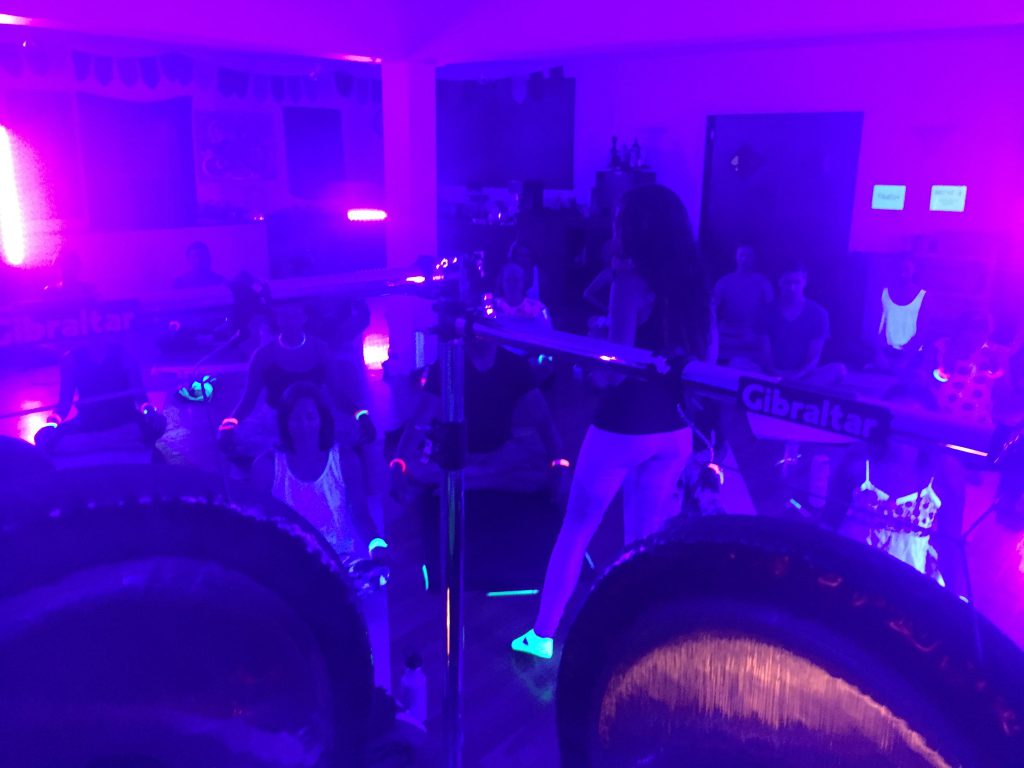 We will unite our energies to bring you a galactically expansive night of yoga, gongs, and more! This journey will begin with an introspective and meditative blacklight yoga flow designed to stretch and relax your muscles and minds. Then, while in savasana, you will be led through a guided yoga nidra meditation; one final preparation leading you into the cosmic and sound healing gong bath ether…the mysterious realm of the "music of the spheres."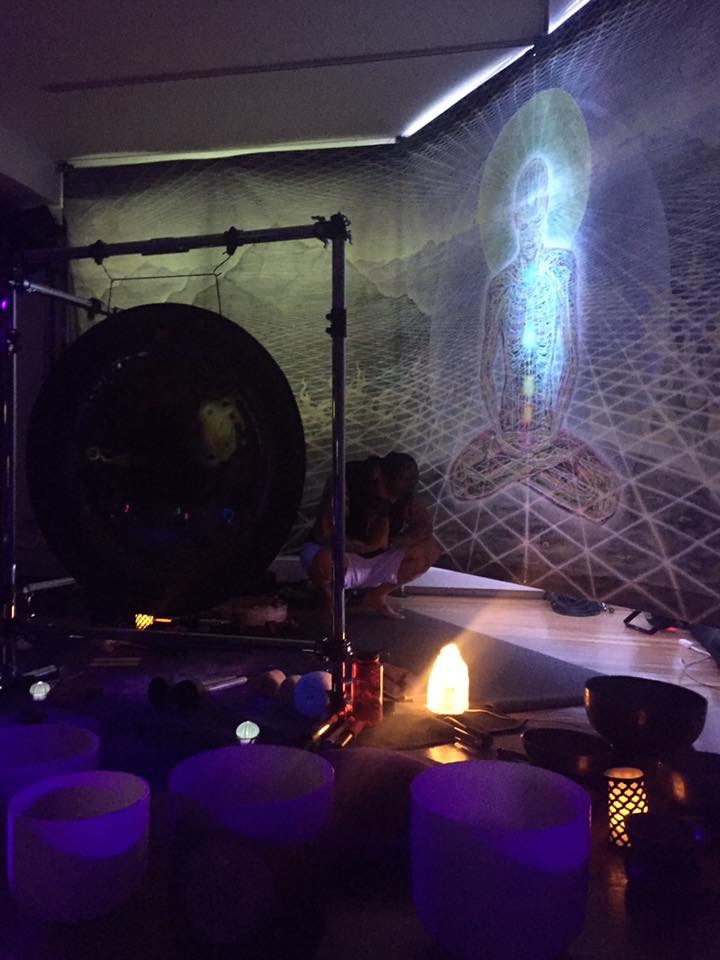 Incorporating 17th & 18th century Himalayan singing bowls, gemstone crystal bowls, planetary tuning forks, rattles, shamanic drumming, the ocarina, and chanting into our gong baths, the main body of these performances is centered on two Planet Gongs (Paiste's 38" Sun gong and 32" Saturn gong).  Here, you are invited to simply remain on your mat in savasana and relax, while continuing to clear your mind of any unnecessary "chatter" as the instruments begin to sing.  The better you are able to create a calm, neutral space for yourself within which to journey, the more beneficial will be the experience.
While our bowls, tuning forks, and gongs present a very cosmic atmosphere, the rattles, drumming, ocarina, and chanting offer journeyers an earthbound, tribal, and grounding window through which to "return."  Reconnecting with your heartbeat and breath, you will be gently guided back into your physical self, feeling an incredible sense of oneness and wellness.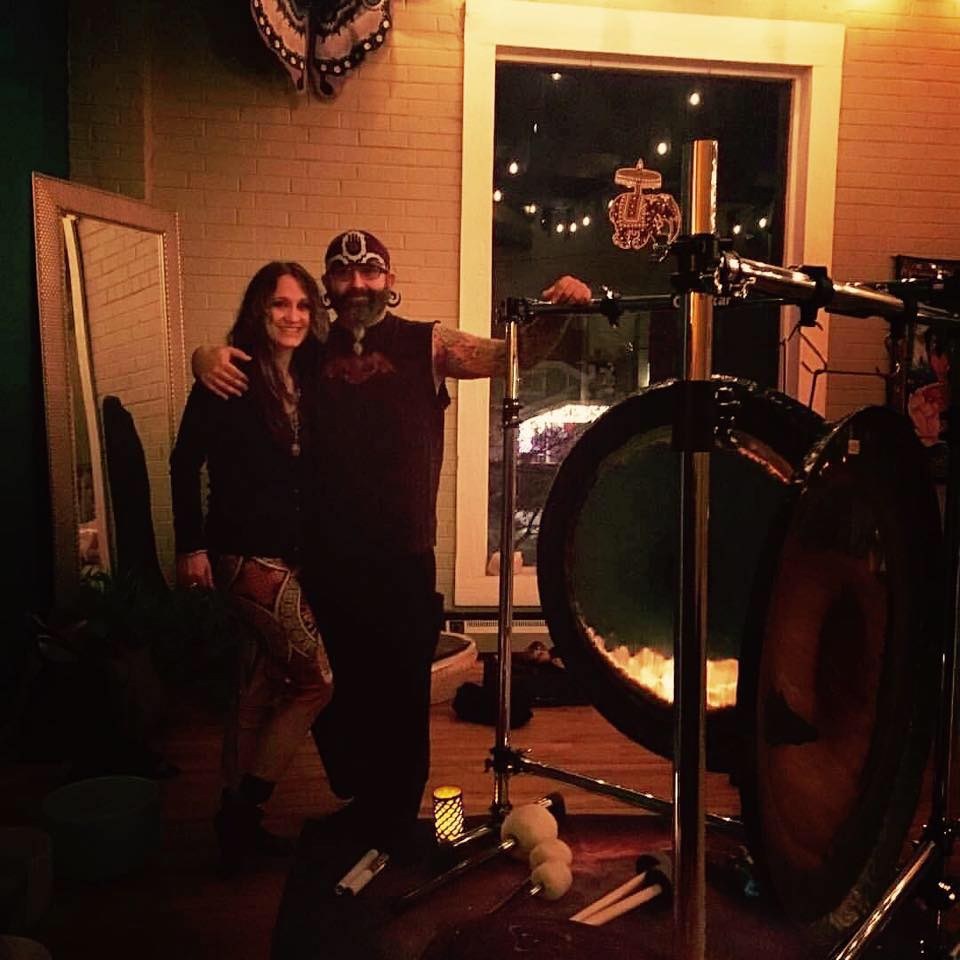 We are beyond honored to be pilgrimaging out to CoSM once again, and eagerly look forward to sharing this Vernal Equinox healing event with you!
Marshall Bendelac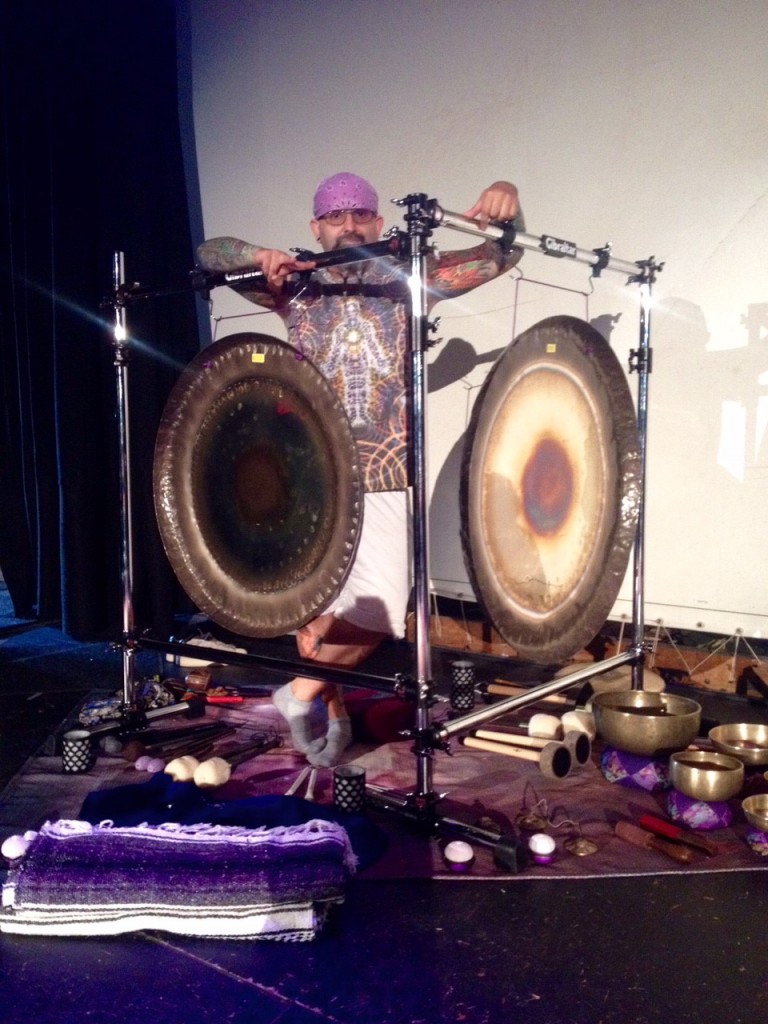 Originally from Jamaica, NY, Marshall Bendelac moved to Colorado in 2001 and today oversees Vinyasa Productions and Tattoo Masquerade, two grassroots projects focused on delivering unique and revolutionary experiences across various healing and art communities. Having played piano at Carnegie Hall for several years as a child, Marshall was raised in a fully-immersed world of classical music, the influences of which can still be felt today via the cosmically symphonic presentation of his sacred instruments practice.
Megan Sax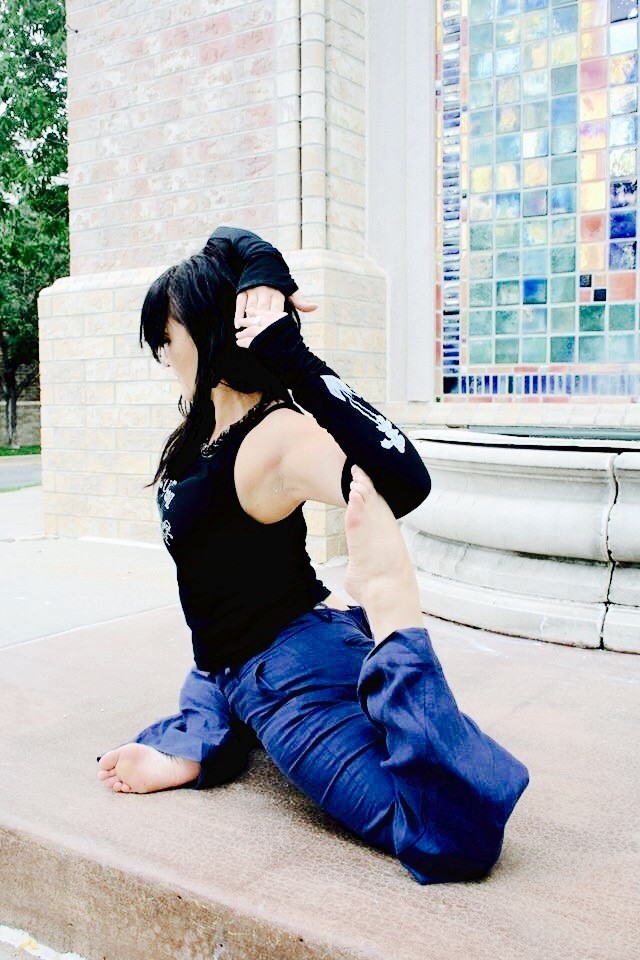 Born and raised outside Denver, CO, Megan Sax began her sacred yogic journey over 15 years ago. Formerly the art director for an international, non-profit blood supply company, Megan now teaches a broad spectrum of yoga classes throughout the Denver area. Recognizing yoga as a truly revealing practice, the encouragement of introspection and nurturing one's "awareness of self" have been her guiding focuses, both as a teacher and student. Applying her professional graphic design background to new ventures, Megan is also a proud co-founder of, and the creative director for, Vinyasa Productions and Tattoo Masquerade.
Together, Marshall & Megan create and hold open sacred spaces through which journeyers are invited to explore and heal.
Rooms are available for rent in the Grey House, CoSM's fully renovated Visionary Victorian guest house.
For assistance in booking your stay, please call 845-297-2323 ext. 104 or email us at [email protected]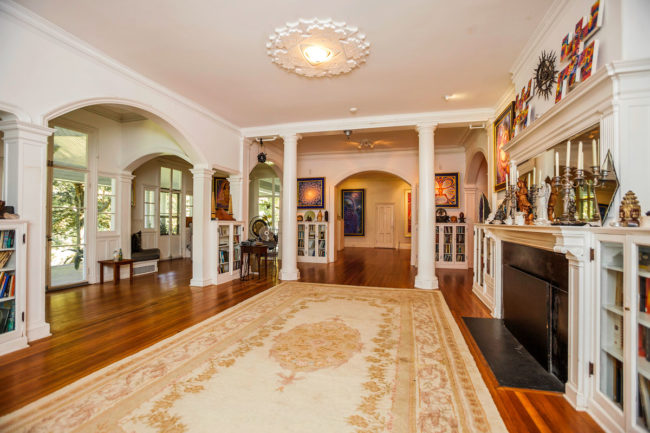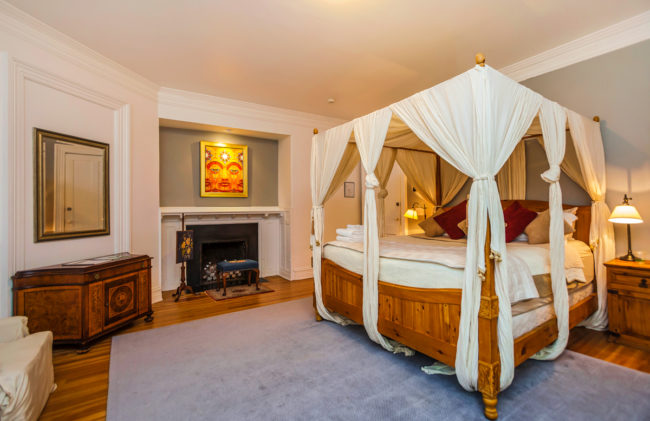 The artwork of Alex Grey & Allyson Grey plus many other visionary artists are on display in the guest house.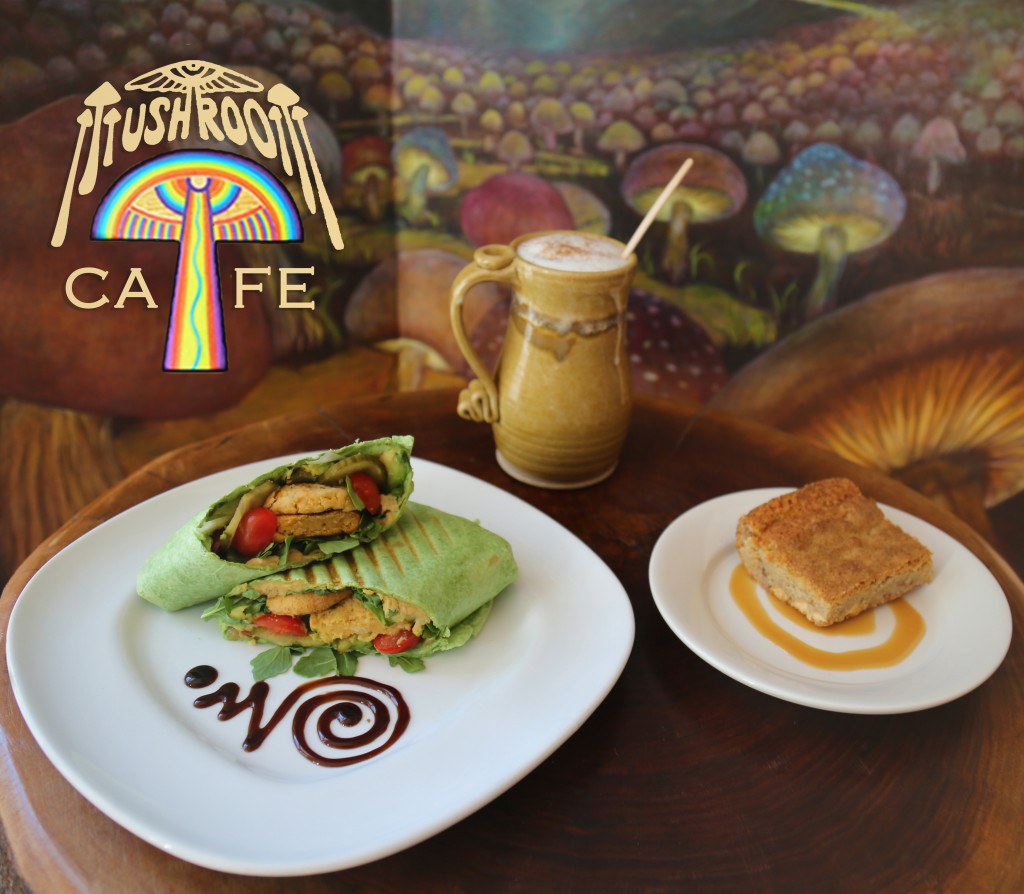 CoSM, Chapel of Sacred Mirrors, 46 Deer Hill Road, Wappingers Falls, NY 12590.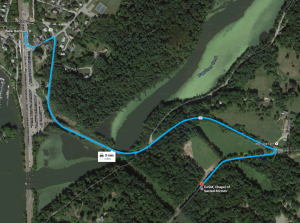 Save
Save