Kirtan with Hilary & Friends
Kirtan with Hilary & Friends
Every Wednesday Evening Following Yoga
The magic of the Kirtan has the ability to quiet the mind if listened to with intention. This ancient indian practice uses a variety of Sanskrit mantras, providing a very simple and powerful way to meditate. Each mantra focuses on a specific spiritual teaching emulated by deities and archetypes that we aspire to bring into our own lives.


Shiva & Hanuman: Two Hindu archetypes used in Kirtan chanting. (Shiva by Vrindavan Das. Hanuman by Yogendra Rastogi)
Though its origin is from the Hindu tradition, kirtan has become a phenomenon across the United States, and has transformed musically to appeal to the ears of American audiences. It is a new kind of concert experience here in the West providing a journey into the self through the practice of listening & singing.


World renowned "wallah," Krishna Das leading a Kirtan chant.
Kirtan is non-denominational, the Universal language of Spirit, the song of the Soul. Anyone is welcome to take part in our kirtan practice; no singing experience is necessary. Join in ecstatic song on Wednesdays at CoSM, lead by Hilary Astrid.
7:30 pm
– Fluid Yoga with Emily Rose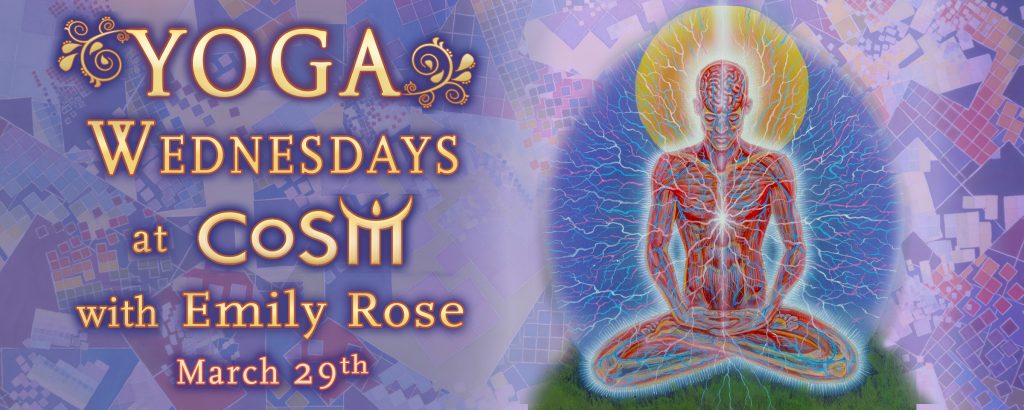 9:00 pm
– Kirtan with Hilary and Friends
10:00 pm
– End of session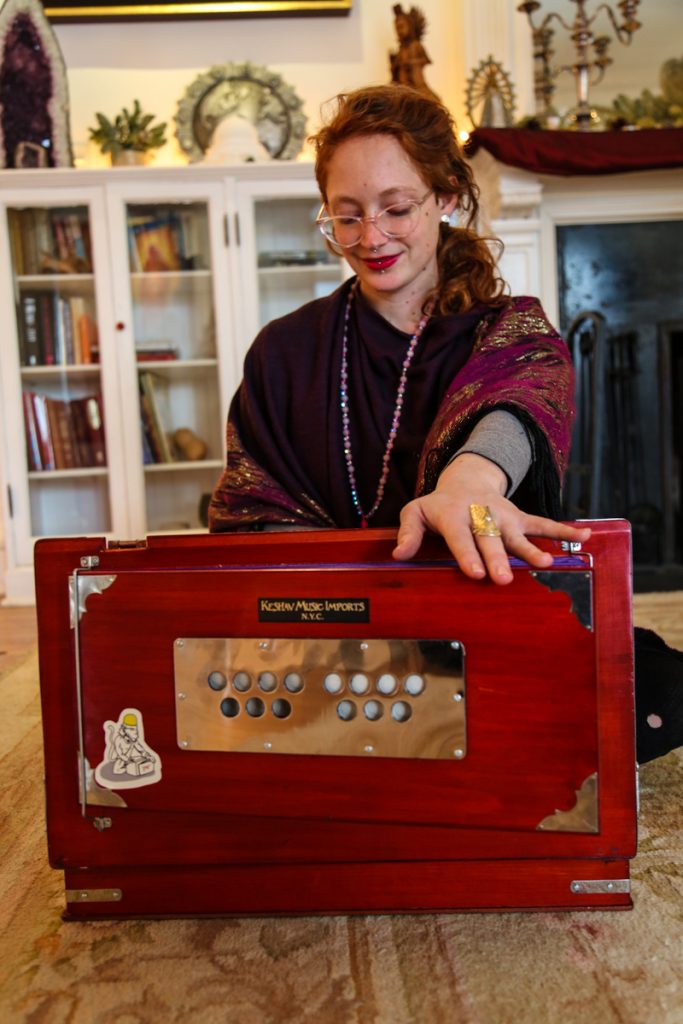 Hilary has been leading kirtan for three years and has been immersed in the practice since high school. The daily practice of kirtan has allowed her to experience more peace and happiness in every moment. She has been singing for her entire life and loves to share this heart opening practice with others.