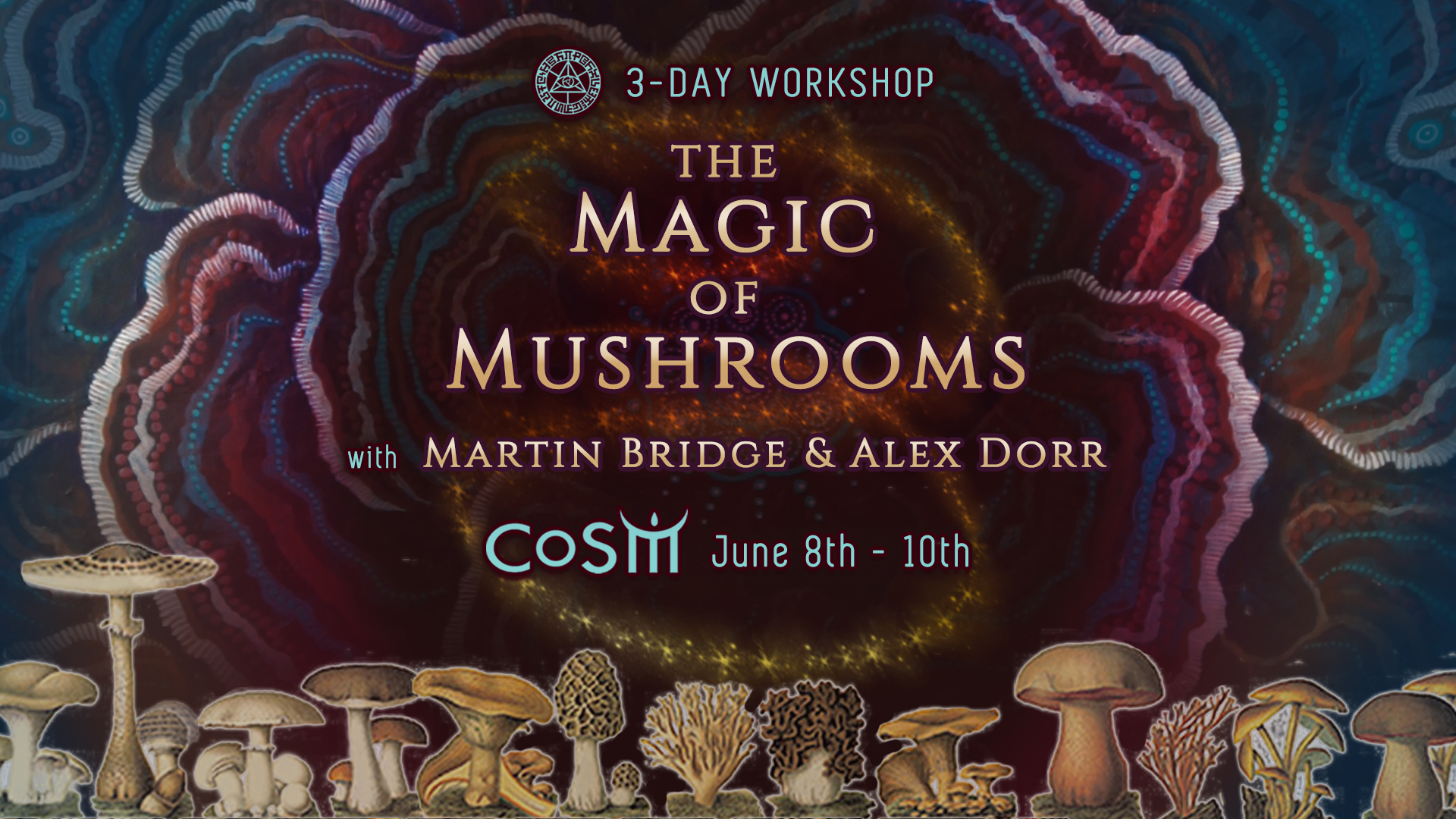 The Magic of Mushrooms with Martin Bridge & Alex Dorr
3-Day Workshop: The Magic of Mushrooms
with Martin Bridge & Alex Dorr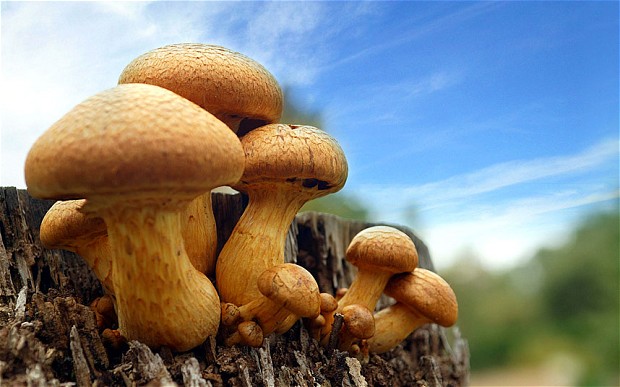 The Kingdom of Fungi is perhaps one of the most overlooked elements in our natural world considering the critical role they play in building and sustaining a healthy ecosystem. The first life forms to take hold on land, they have built and continue to maintain the soils from which all subsequent terrestrial life grows from and depends on. Their significant medicinal and nutritional value is also greatly under appreciated by most.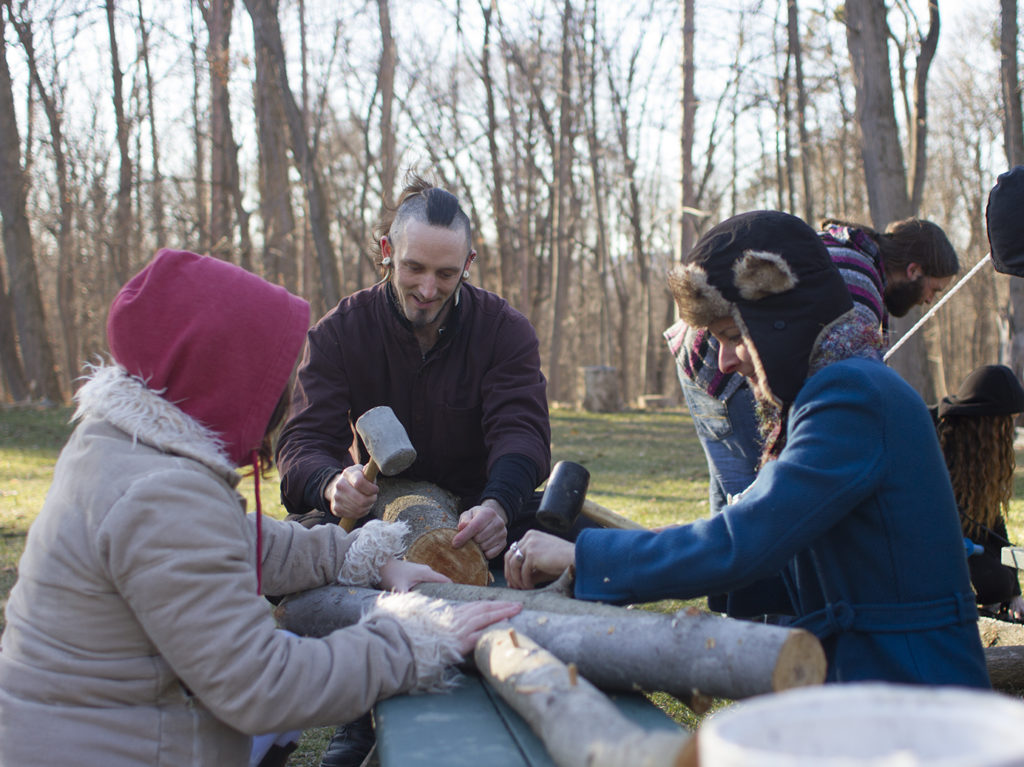 Join us for a weekend long journey diving deeper into the Magic of Mushrooms. We will begin with a fundamental introduction to this fascinating kingdom of life and then from there begin to probe further into their critical role in ecology and bioremediation efforts, their medicinal potential  and then further into some of the mystical qualities some of the species posses. 
Fly agaric, morel, and glowing mushrooms.
A major component of our time together will involve exploring the lands of CoSM and investigating the native fungal landscape in a wild foray. We will take time to I.D. connect and study these specimens through observation and artistic representation, experiencing how close observation of individual characteristics of each species is essential for proper identification.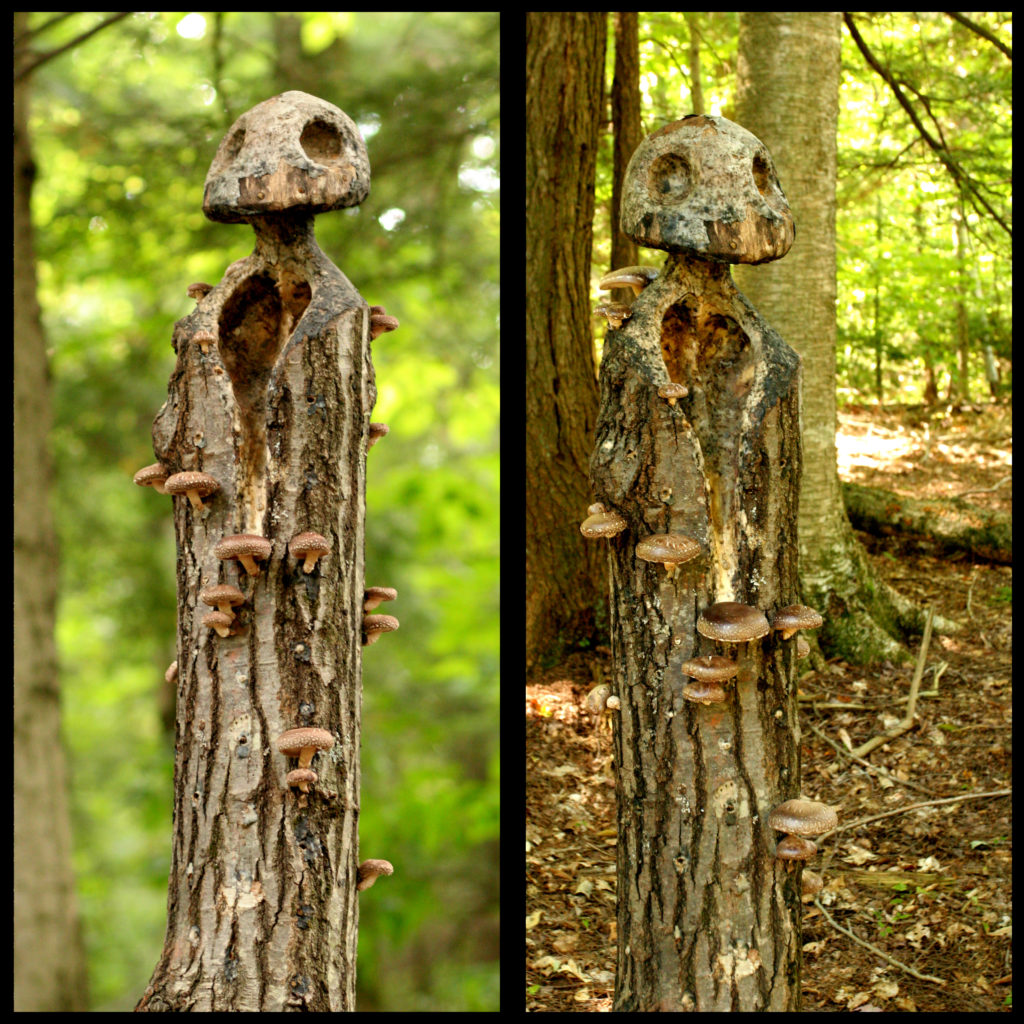 In the close of the weekend we will address and experience different methods of cultivation and close with investigating a host of mycoremidiation techniques and possibilities as a part of this immersive and inspirational exploration.
Martin Bridge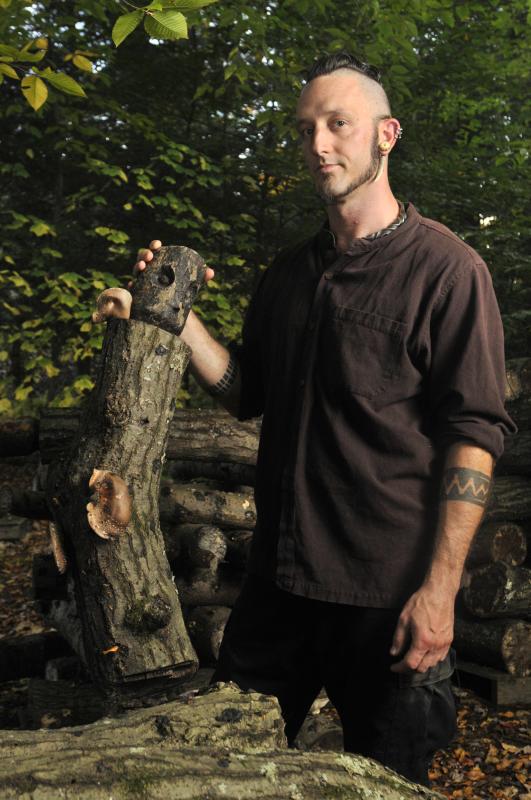 Martin is an artist, teacher and permaculture designer living in the Hills of Western Mass. He has had a fixation with fungi since 2005. They have inspired his work and been a part of many of his artistic creations both in painted, and sculptural forms. He has been cultivating mushrooms at home for over a decade and helping people integrate these essential species into Permaculture systems.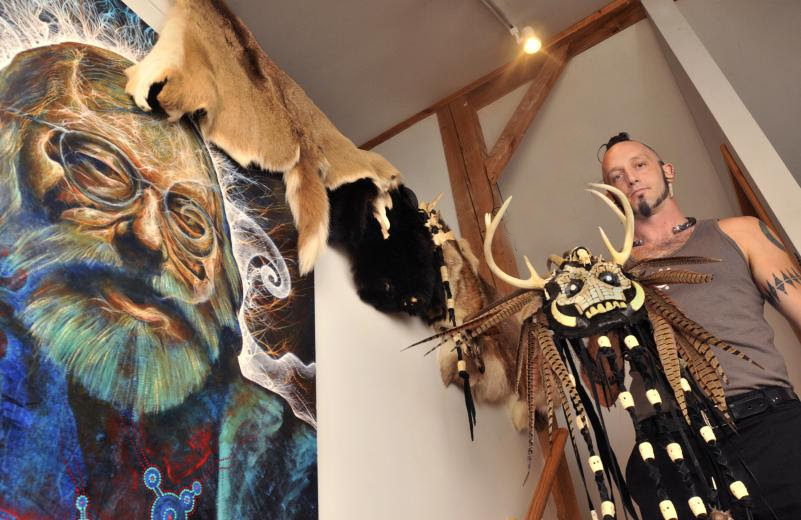 Visit Martin Online.
Tramestes Versicolor, by Martin Bridge
Alex Dorr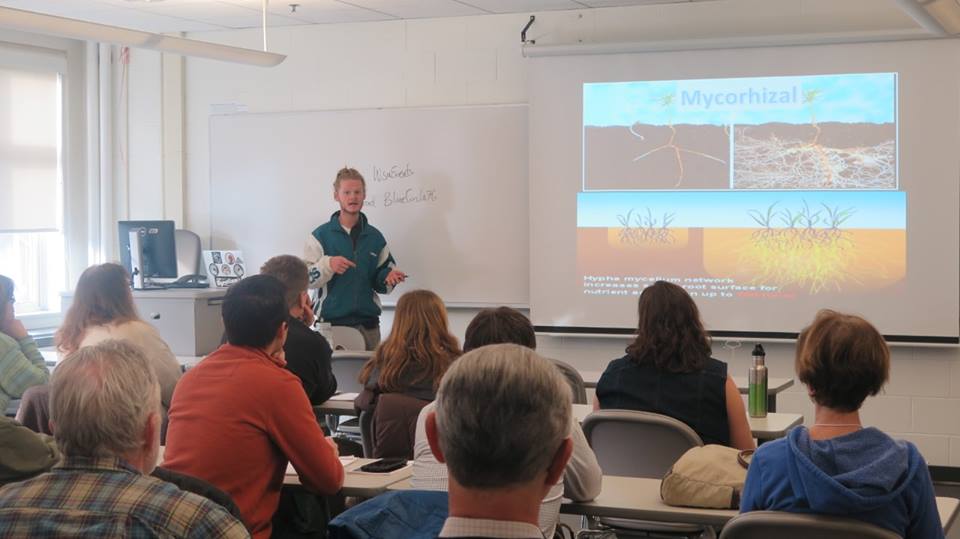 Alex Dorr is a mycophile and yoga teacher inoculated in the Pioneer Valley, MA. Graduate from Hampshire College with a BA studying mycology with a focus on mycoremediation. Certified in commercial mushroom spawn making, and clean room techniques from Aloha Medicinals the world's largest producer of organic medicinal mushrooms.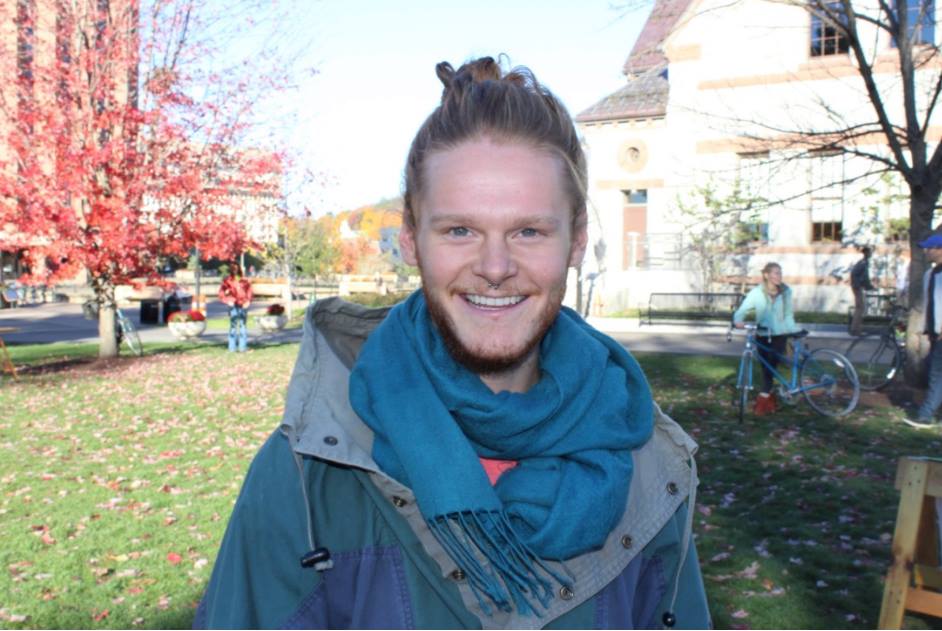 Lab manager, spawn producer and education coordinator for Fungi Ally in Hadley MA. Working with Corenewal, working on a full scale bioremediation project to remediate toxic oil pits left by Chevron/Texaco in the Sucumbios region of Ecuador. Author of the book Mycoremediation Handbook: a Grassroots Guide to Cultivation and Remediation of Toxic Waste with Fungi. Has taught workshops and has made installations all over the country and has done research all over the world. You could call him a lifer to the wonderful world of all things fungi.
Schedule
Session 1:
Friday, 8pm-10pm
The Magic of Mushrooms- an introduction to the fungal kingdom. We will begin with an overview of classifications, life cycles, ecosystem roles, history and some of the fascinating aspects of the fungal realm including health and medicine, mycoremediation and other novel functions.
Session 2:
Saturday, 10pm- 12am
A host of Allies – we will introduce a number of species including some of the primary edible and medicinal species found at CoSM and in the region.
Lunch 12-2pm
Session 3:
Saturday, 2pm-5pm
Wild foray. We will comb the CoSM lands to look for specimens to identify return and talk about the species we find. We will also cover processing of medicinal species we will find to make teas, tinctures, capsules and beyond.
Session 4:
Saturday,  7pm-10pm
Deeper into the magic of mushrooms- we will explore some of the history lore and current medical research with entheogenic species. We will then spend the rest of the night rendering the specimens we found earlier on our walk. Close observation of the unique characteristics of each mushroom is essential to identification and we will use art to investigate and to get to know the mushrooms we have found better.
Session 5:
Sunday Morning 8:30am-12pm
Cultivation and mycoremediation
We will cover basic cultivation methods including some hands on work inoculating various materials, including logs and woodchip beds.
Then we will dive into the healing work of mycoremediation – using fungi to clean up toxic wastes. Learn how we can ally with fungi to remediate waste inside and out. Medicine for our bodies and the bodies of mother earth.
Video
Top mycologist, Paul Stamets, on 6 ways mushrooms can save the world.
Mushroom Varieties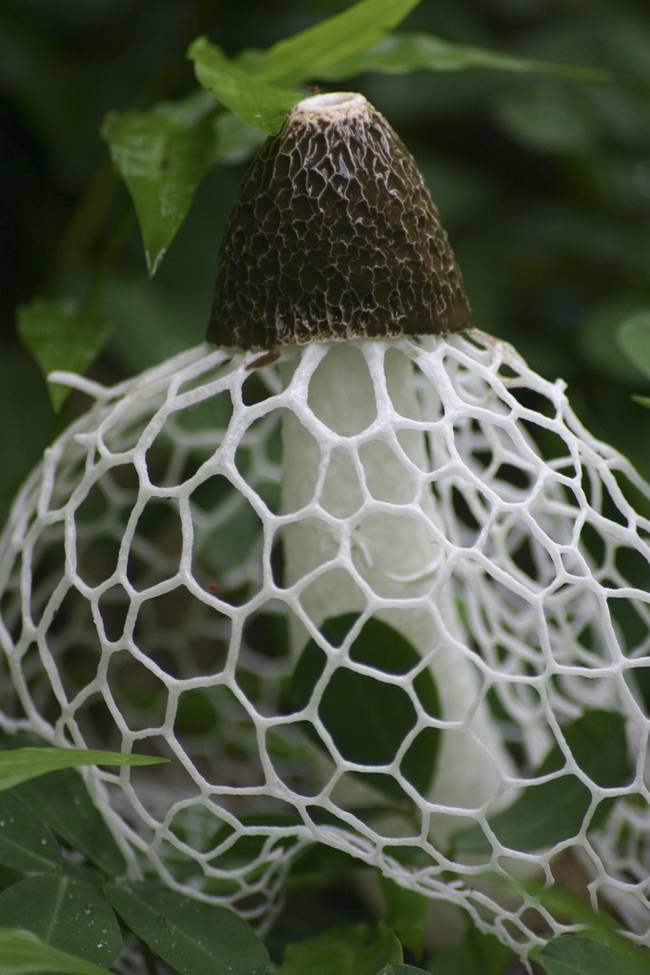 Veiled Lady, photo by Steve Axford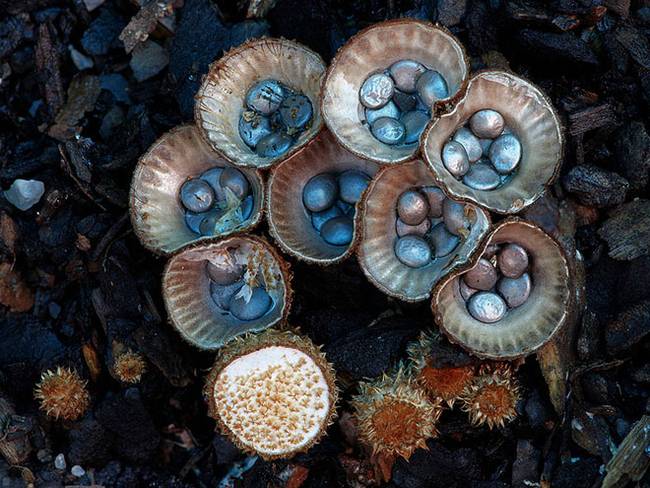 Photo by Steve Axford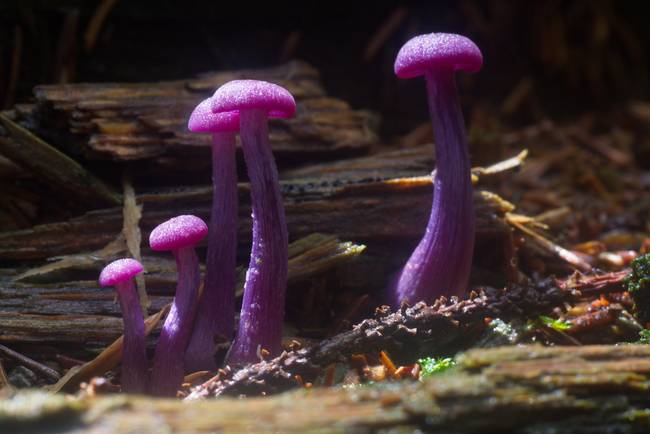 Amethyst Deceiver, photo by Reassure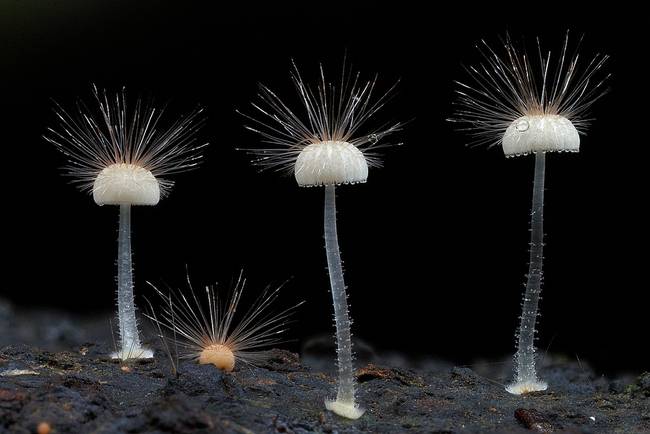 Photo by Steve Axford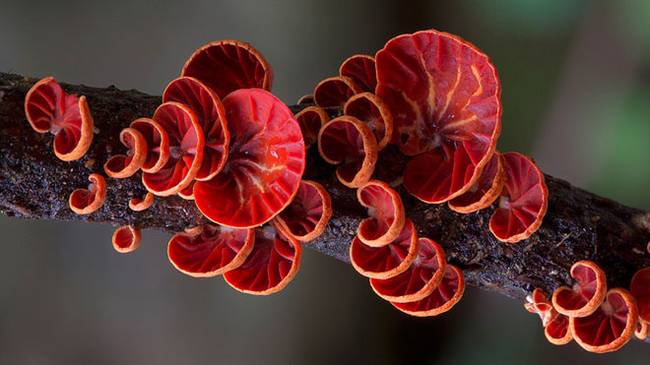 Photo by Steve Axford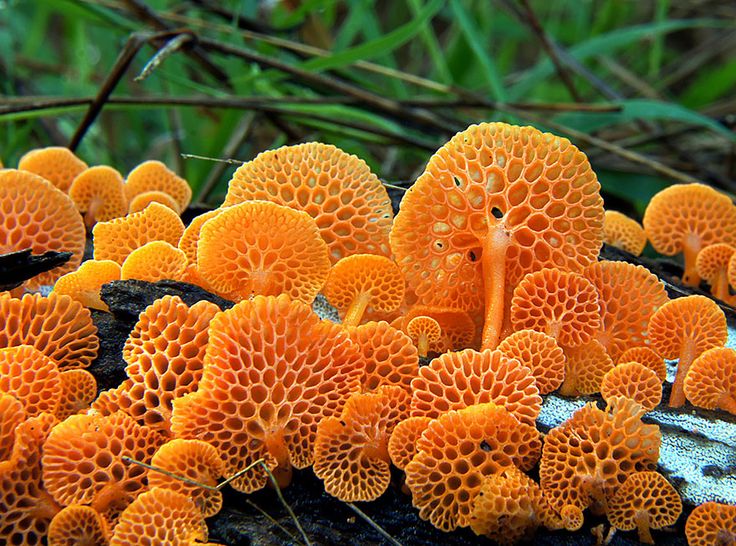 Favolaschia Calocera, or "orange pore" fungus.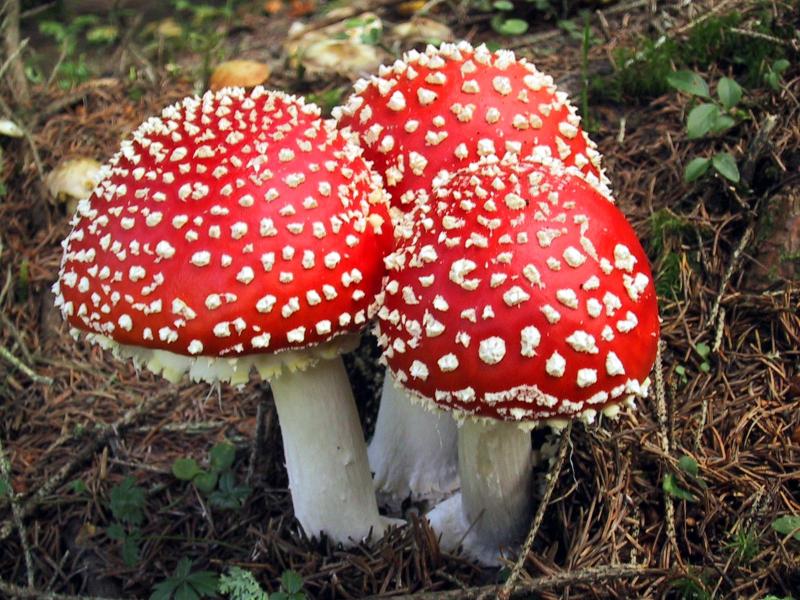 Amanita Muscaria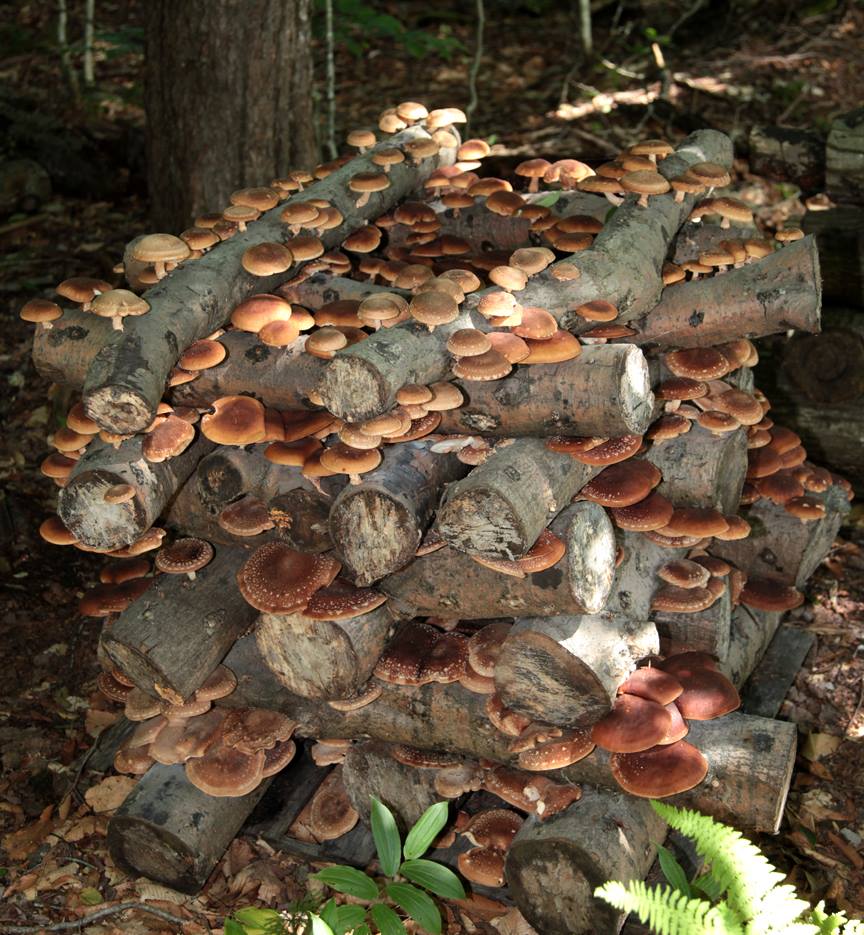 Shittake
Rooms are available for rent in the Grey House, CoSM's fully renovated Visionary Victorian guest house.
Accommodations for this event must be booked directly through Hospitality. Please call 845-297-2323 ext. 104 or email us at [email protected]
To plan a future stay, please view our Booking Calendar.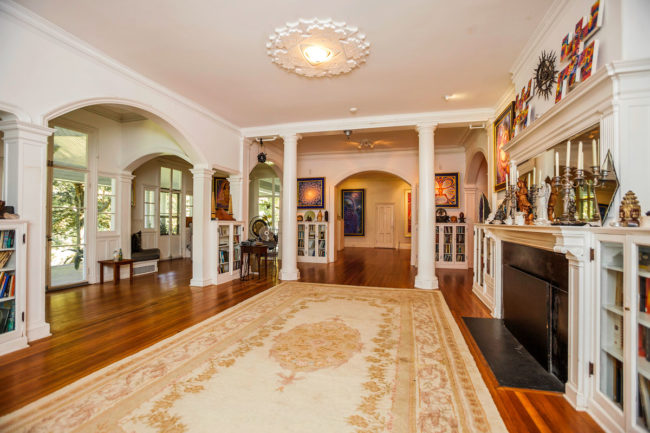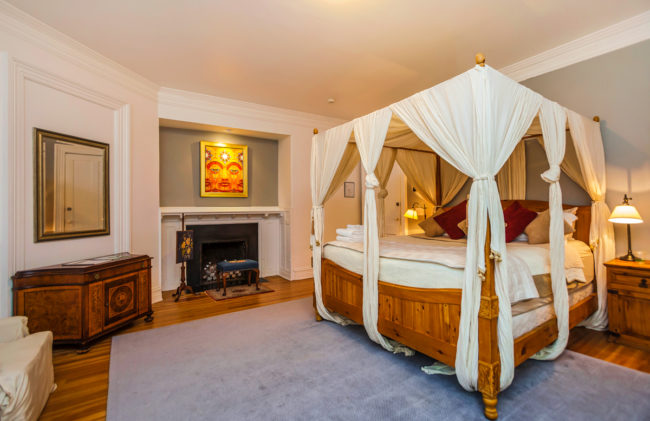 The artwork of Alex Grey & Allyson Grey plus many other visionary artists are on display in the guest house.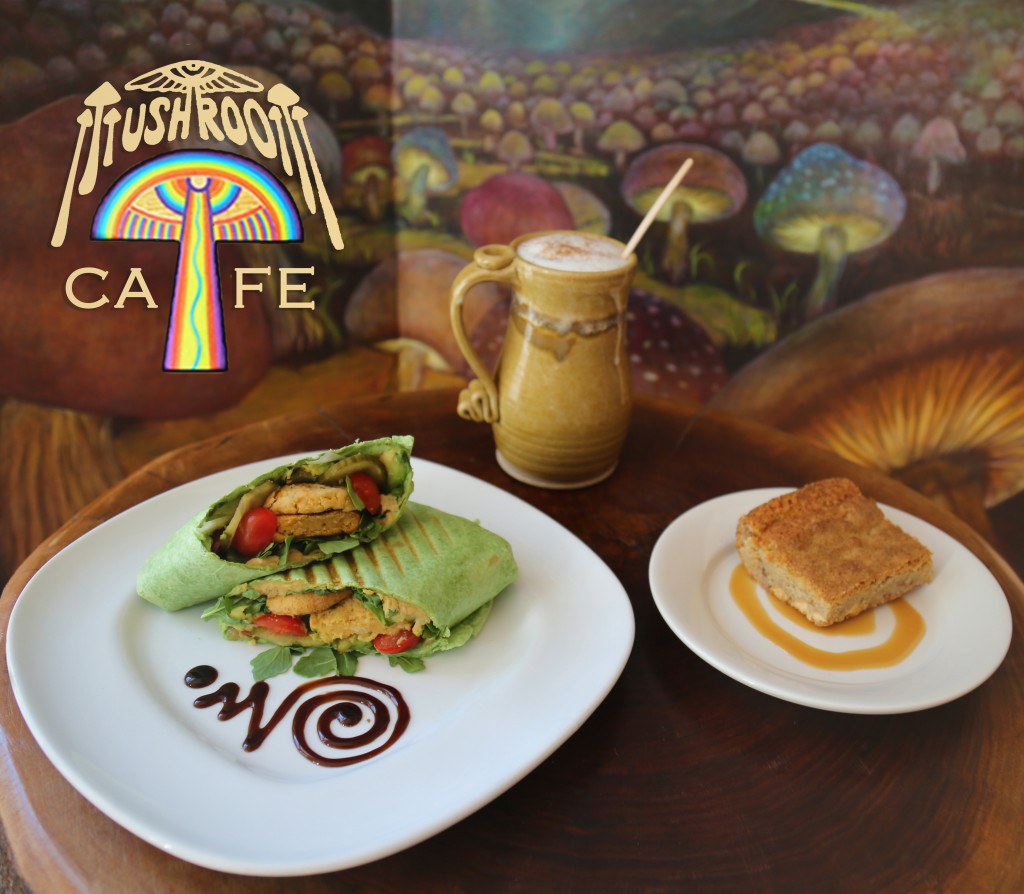 CoSM, Chapel of Sacred Mirrors, 46 Deer Hill Road, Wappingers Falls, NY 12590.