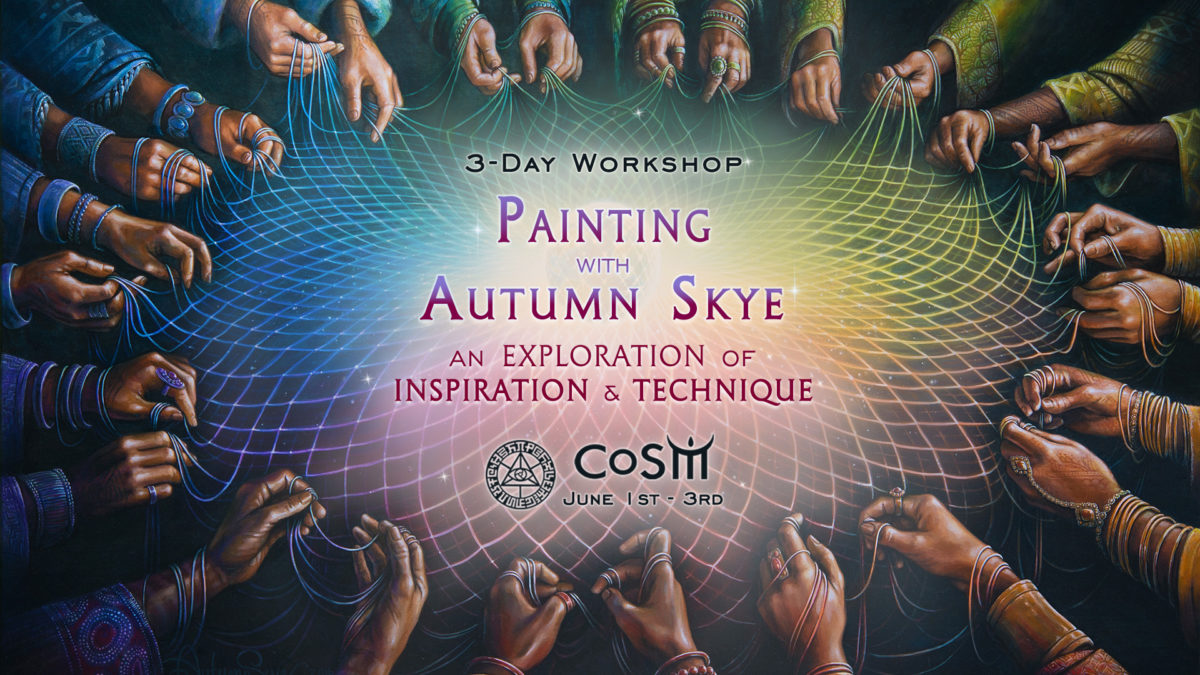 Painting with Autumn Skye
3-Day Workshop:
Painting with Autumn Skye
An Exploration of
Inspiration & Technique
Over a three days, students will explore their own unique expression, and bring a vision into form on their own canvas.
With balanced emphasis on cultivating creative intuition, as well as developing skilled technique, Autumn Skye offer comprehensive art instruction, numerous technical demonstrations, philosophical anecdotes, and attentive one-on-one support. Each student will create their own piece, working from a reference and beginning on a blank canvas, dreaming into form their concept and empowering their faith in their intuition. Autumn Skye will guide students through compositional mapping strategies, blocking in general forms, sculpting volumes, colour theory, glazing techniques, and final finessing of nuances "glow" and details.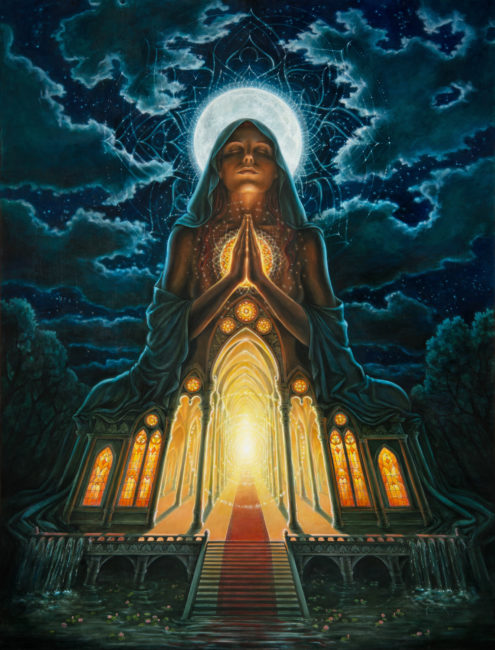 Through the playful and profound process of looking deeply into the "mirror" of the canvas, you will be invited to see the world and yourself in new ways, while weaving depth and personal symbolism into your painting. 
Students are asked to bring the following materials:

 -sketchbook and pencil
-small-ish pre-stretched & gessoed canvas of your choice
-a basic concept of subject matter (VERY basic, as this is a short workshop!!)
-reference photos (black and white version, and colour version)
-selection of square and round paintbrushes, preferably white nylon (suggested square/flats: 1/4", 3/8", 1/2", 3/4", 1". Suggested round/points: 00, 0, 1, 2, 3, 5, 7)
-selection of "artists grade" acrylic paints
(suggested colours: raw sienna, burnt sienna, raw umber, cadmium red medium, cadmium orange medium, cadmium yellow light, naples yellow, green gold, sap green, turquoise deep, pthalo blue, cerulean blue, paynes grey. Plus titanium white in "Golden Fluid Acrylic" 1-4oz bottle)
-Liquitex "Glazing Medium" 4-8oz bottle
-Masterson's "Handy Sta-Wet Palette" (trust me, this is your new best friend!)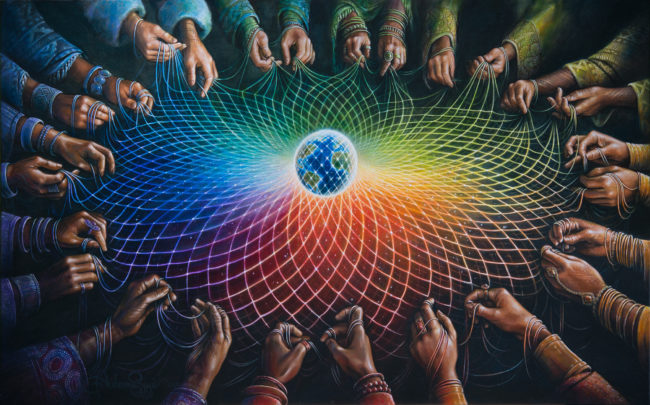 Schedule
Day 1
2-5pm – Guests arrive by 5pm

6pm – Dinner

7:30 – Session 1

10pm – Session ends
Day 2
10am – Session 2
1pm – lunch
3pm – Session 3
6pm – Dinner
7:30pm – Session 4
10pm – Session ends
Day 3
10am – Session 5
1pm – Lunch
2pm – Workshop ends
Autumn Skye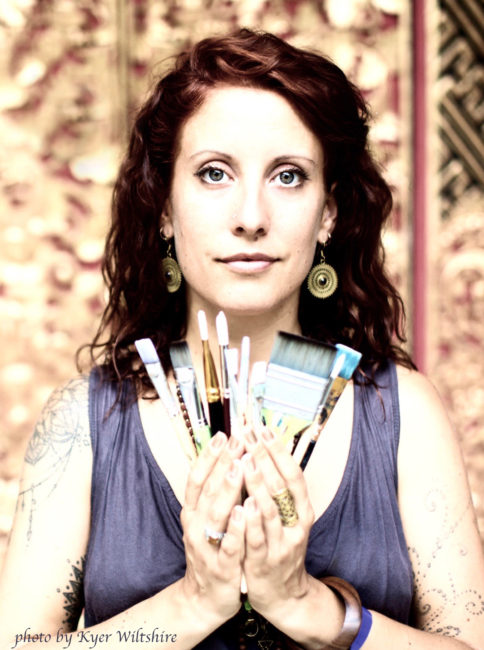 "I believe that through creativity we have the opportunity to transmute shadow and pain into expressions of healing and wholeness. While the world is at the precipice of momentous change, artworks have the potential to be maps, and these maps can help guide humanity forward into new and positive ways of seeing and being. 
I offer my artwork as a mirror, both an intimate personal refection and a grand archetypical revelation. Within these visions, may each viewer recognize their own sacred heart and cosmic divinity. And, through this recognition, may we remember the innate grace that dwells within."
Autumn Skye's meticulous and poignant paintings weave together refined realism, iconic symbolism, and glowing geometries. She teaches and exhibits worldwide, and otherwise paints and thrives on the beautiful Sunshine Coast of BC, Canada. Considering herself immensely blessed, Autumn Skye strives to support others through creative empowerment and the perpetuation of inspiration.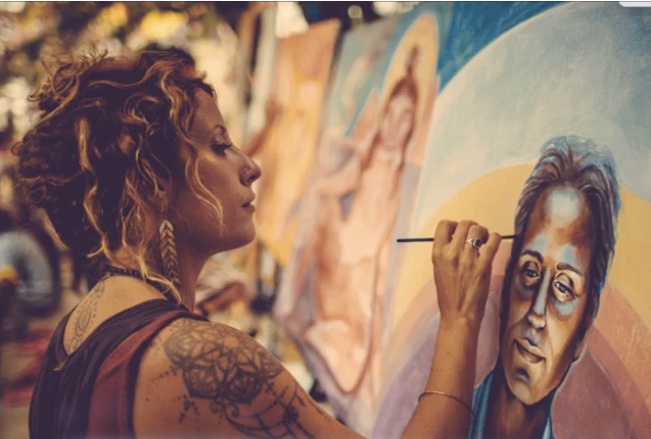 -6 different series of Soul Portraits Painting Retreat, hosted internationally, 7-10 days, 18-28 students, all paintings levels welcome. 
-Live painting, exhibition, artists panels/talks: Boom Festival, Symbiosis Festival (2 years), Beloved Festival (7 years), Envision Festival (4 years), Rainbow Serpent, Bali Spirit Festival,  Earth Dance Laytonville (2 years), Earth Frequency, ManaFest, Mystic Island Gathering, Entheos Festival, Shambhala Festival (4 years), Alchemeyez Visionary Art Conference (2 years), Atmosphere Festival (2 years), Diversity Festival (8 years), Art Basel Moksha Miami
Rooms are available for rent in the Grey House, CoSM's fully renovated Visionary Victorian guest house.
Accommodations for this event must be booked directly through Hospitality. Please call 845-297-2323 ext. 104 or email us at [email protected]
To plan a future stay, please view our Booking Calendar.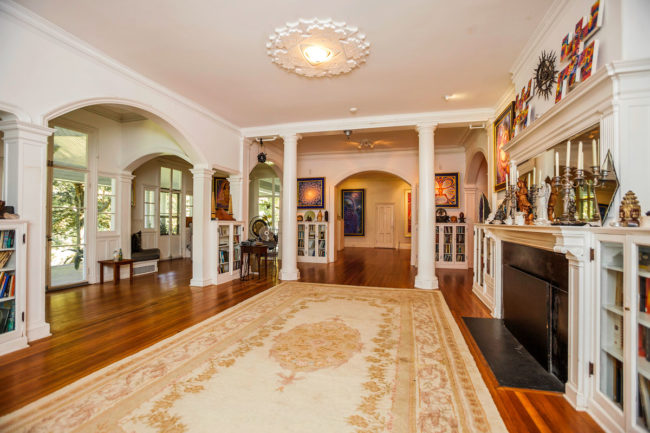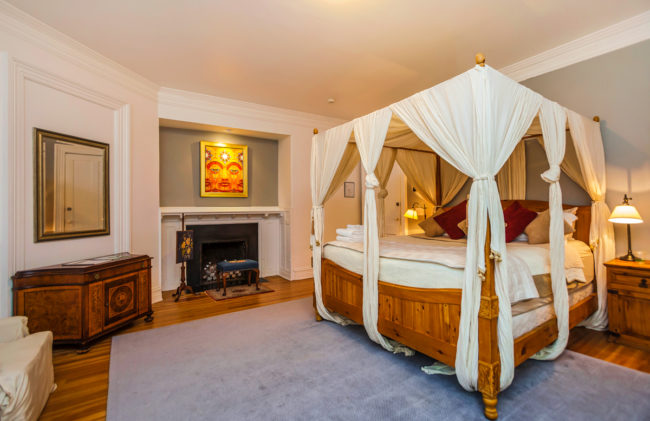 The artwork of Alex Grey & Allyson Grey plus many other visionary artists are on display in the guest house.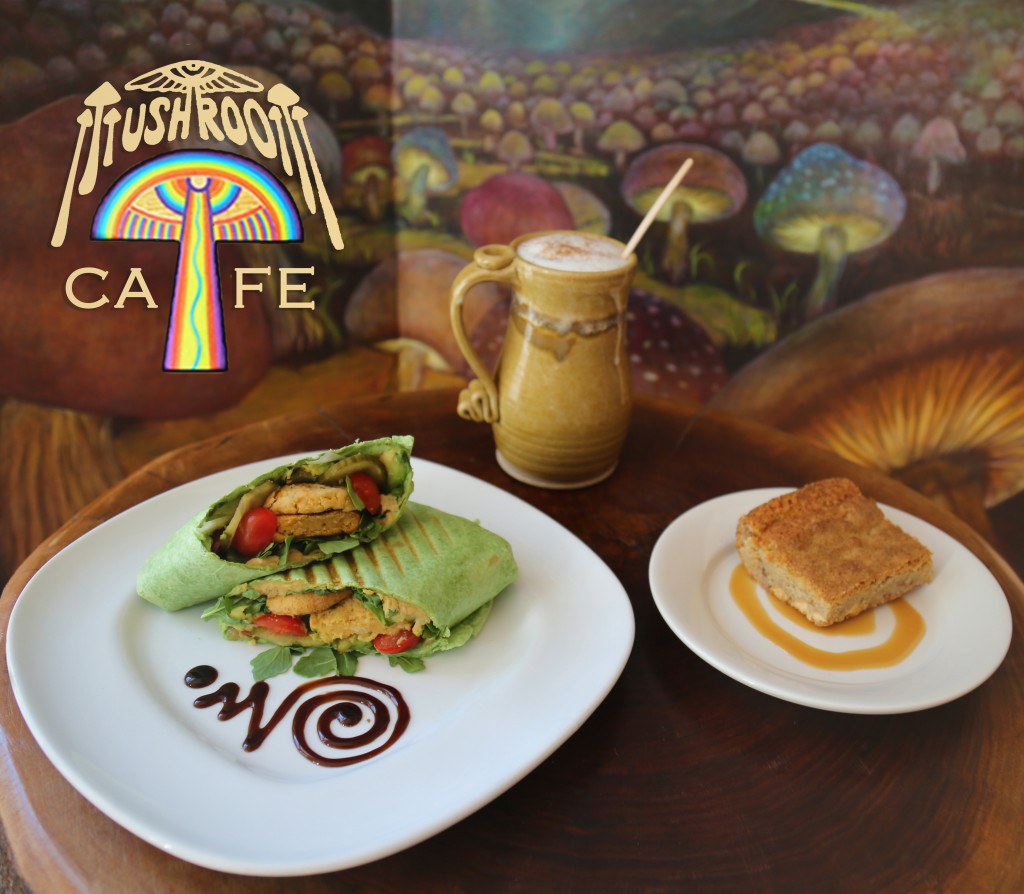 CoSM, Chapel of Sacred Mirrors, 46 Deer Hill Road, Wappingers Falls, NY 12590.