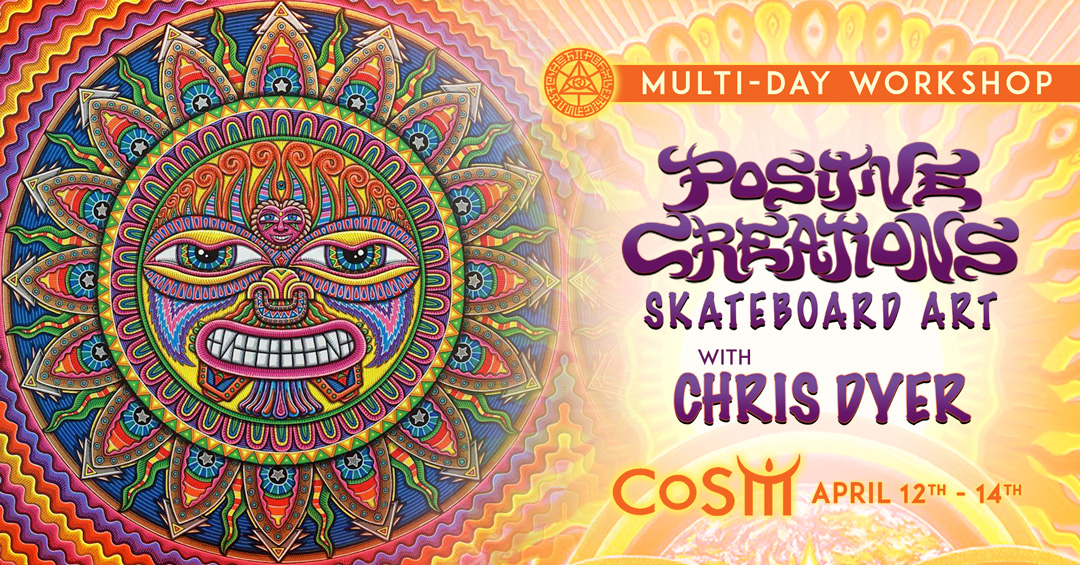 2019 Positive Creations: Skateboard Art with Chris Dyer
Positive Creations Workshop with Chris Dyer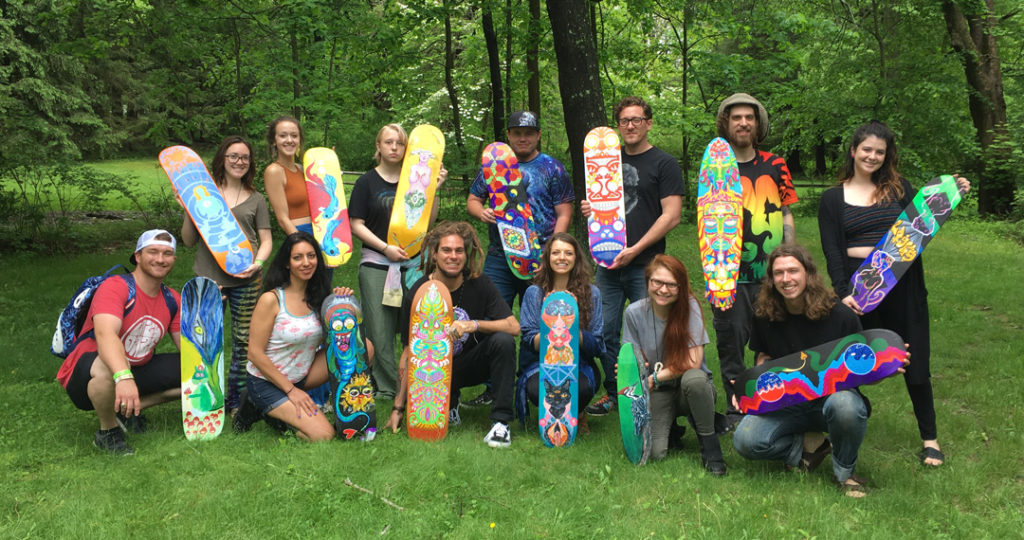 Join in this fun workshop where Chris Dyer will teach you as much as he is able about a number of different things!! Focusing mainly on painting, we will use a skateboard as a canvas (an old used one to recycle), but he will go over way more than just skate art 'n graphics.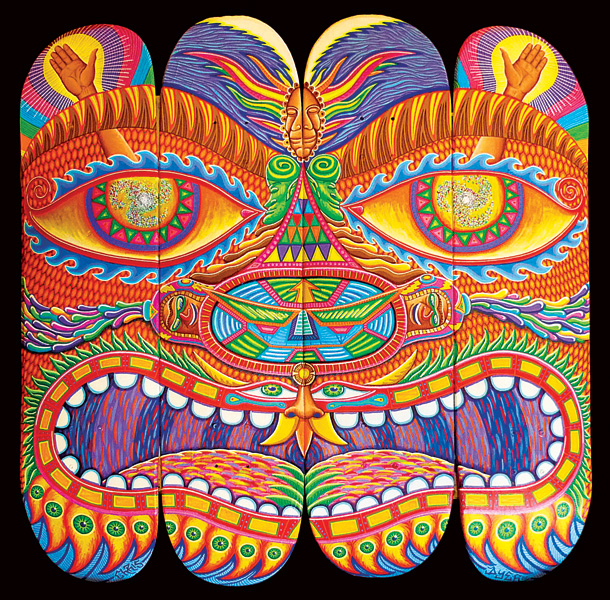 The workshop starts with a slideshow presentation of the short yet interesting history of skateboard art, to get you all stoked 'n inspired. He will then explain his personal process of painting. His own art career started by recycling the old broken skate decks he was done riding and giving them new long-lasting life as wooden artworks.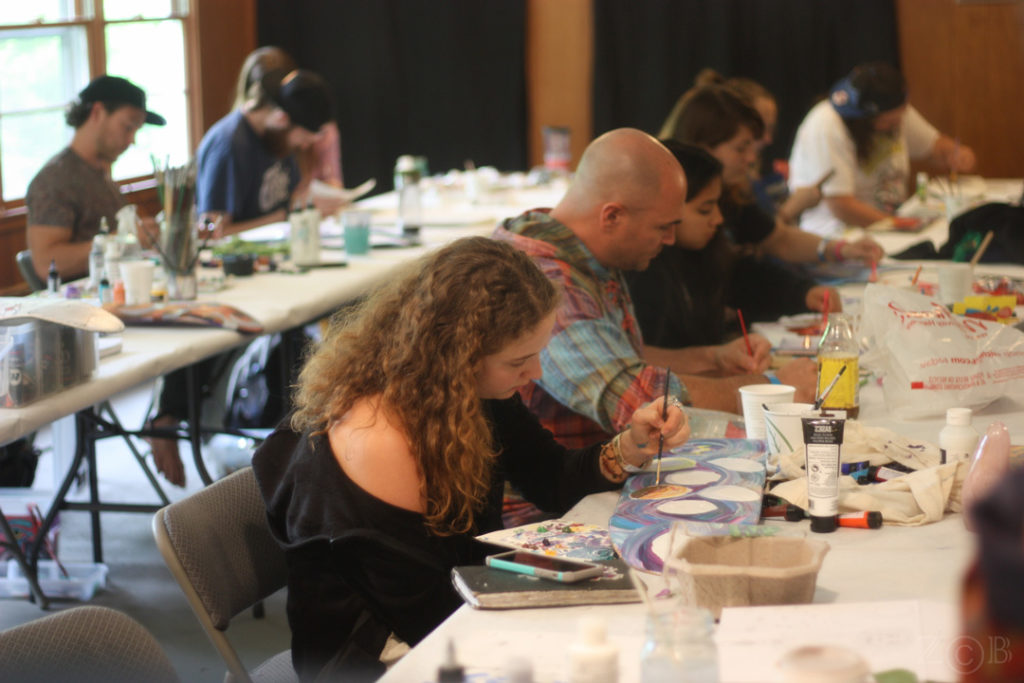 Recommended Materials to Bring:
Sketch Book.
A canvas: preferably, an old skateboard (Can be found at skate shops) or found object.

For drawing: pencils, erasers, sharpeners and sharpies.
For painting: acrylic paints (or the paints they prefer), brushes, and palette.

I also recommend: tracing paper, "puff paint" squeeze bottles

Good vibes!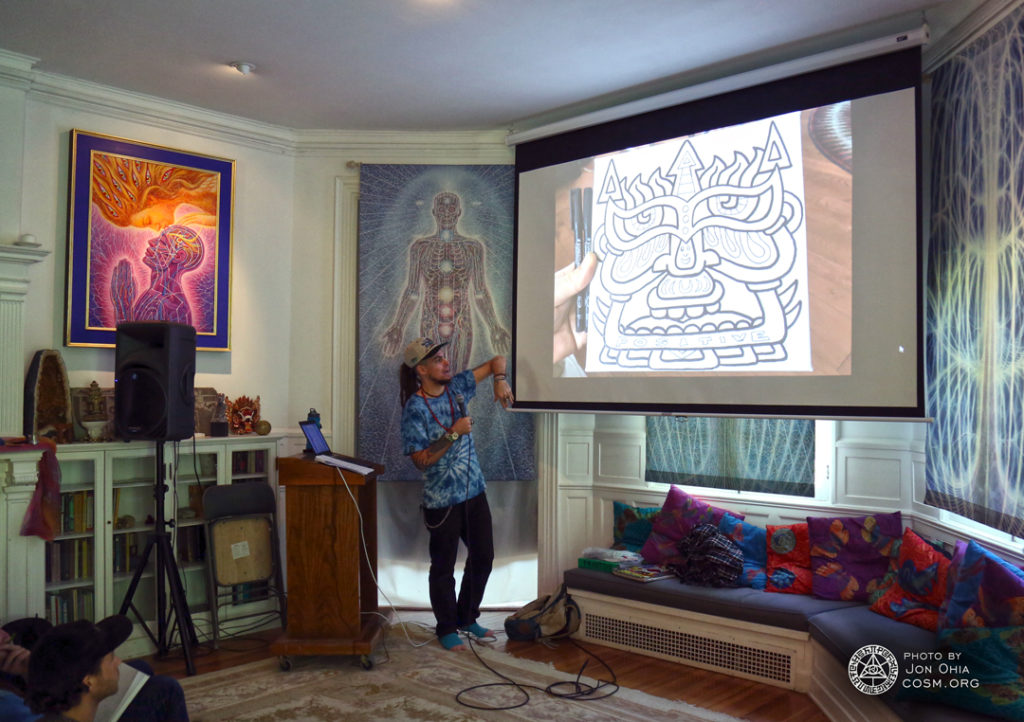 Chris will go step by step through the process of sketching the ideas, priming, drawing on the board, achieving quality graphic line work, painting, layering effects, color theory, polishing and varnishing.
Ideally we all end up with masterpieces at the end of the sessions, but either way you will learn much about how it's done and have a blast jamming with crazy Chris!!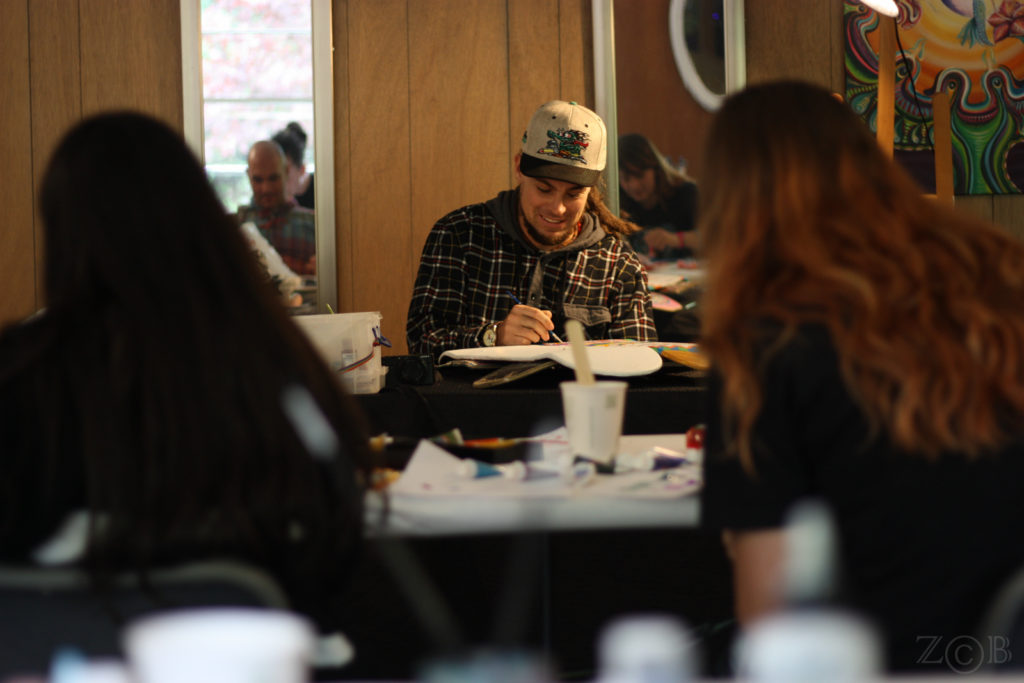 Other than sharing his inspirations and knowledge of technique, and guiding you through the skate painting jam, Chris will do 2 more slide show speeches, to teach you how to succeed at the artistic lifestyle and also how to make a solid career out of your art.
If art is more than a hobby for you, and you'd actually like to live off your passions, these presentations have all of Chris' knowledge and secrets he's accumulated over his 13-year career.
Visionary Graffiti Workshop: Extra Day Option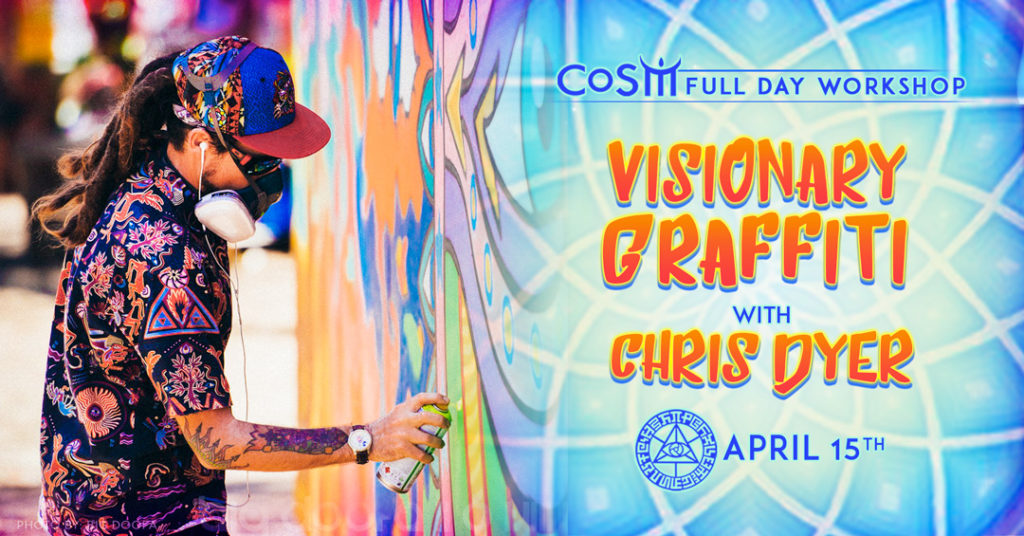 After this 3-day workshop, Chris will be offering an additional 1 day Visionary Graffiti Workshop for workshop participants. In this optional session he will give a slideshow presentation about the history of graffiti and street art culture, his own points of view of where this movement is going and also teach about the technical side of the spray paint medium.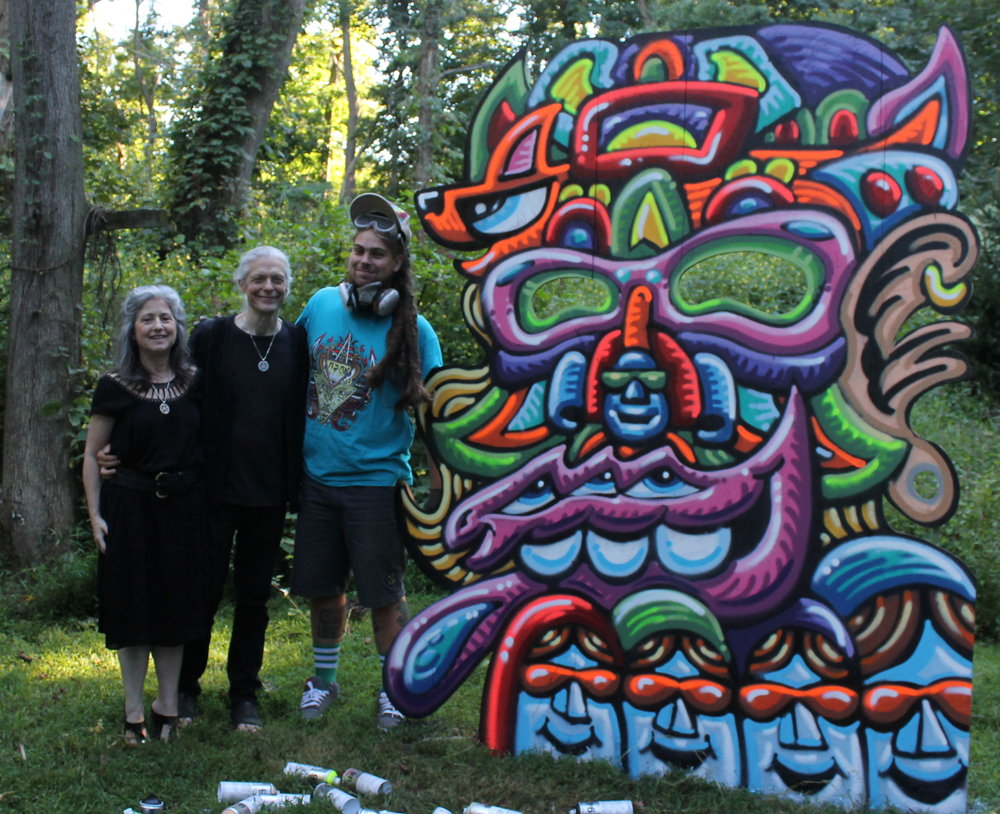 He will spend most of that afternoon giving a demonstration, by spray painting some pieces in lower yards of CoSM, where he's been building an installation the last few years. Students are welcome to help him with that or can get the feel for spray painting on a separate surface. This extra class is an extra $85 (includes lunch and dinner) per person on top of the regular workshop fee.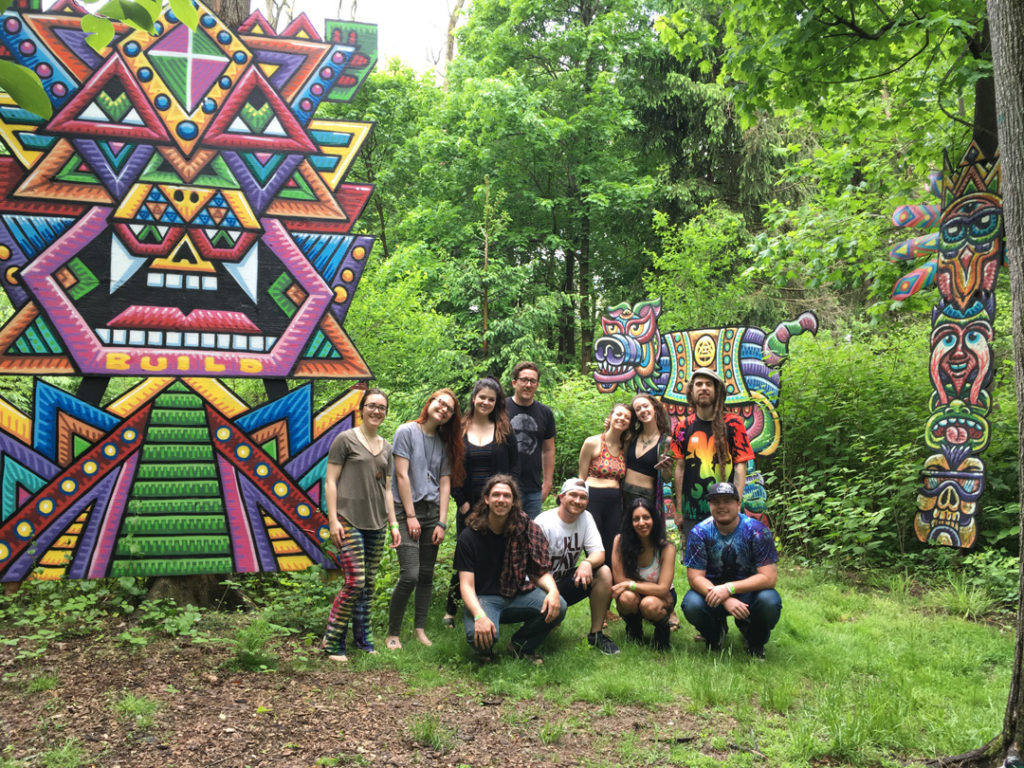 About Chris Dyer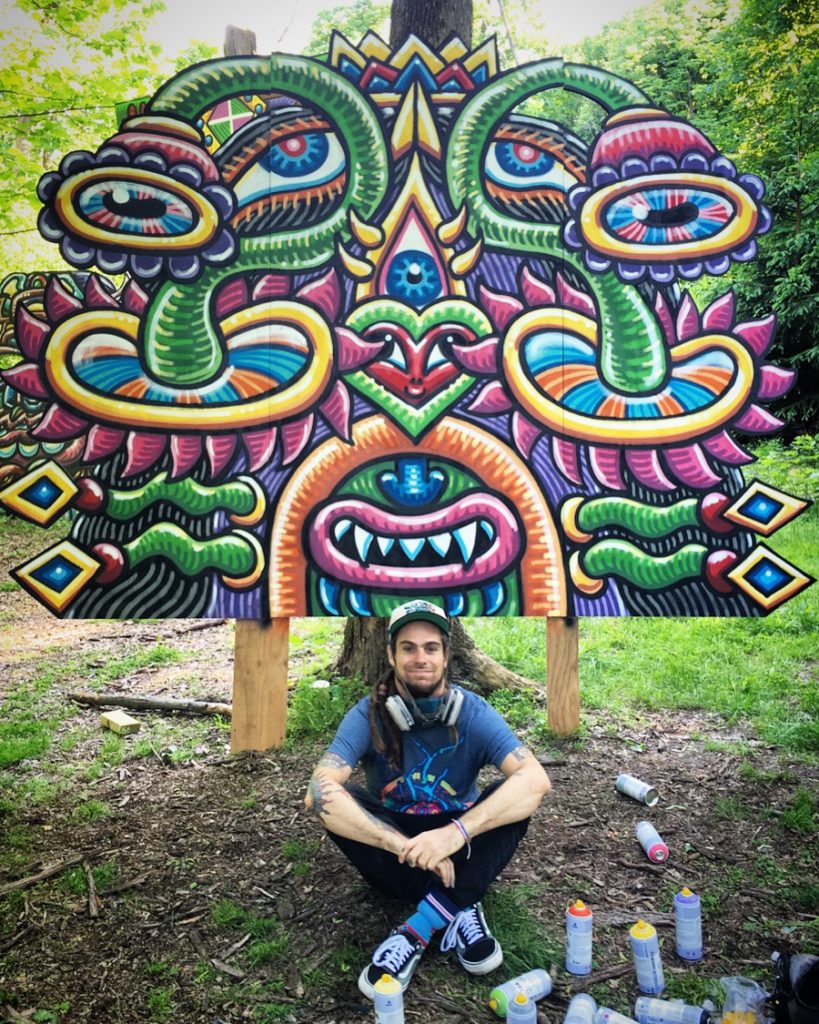 Chris Dyer is a Peruvian artist residing in Montreal, Canada for the latest half of his life. He is a well-respected artist that expresses his soul in different art movements including the street art, visionary art and Skateboard ones. He started skateboarding at age 7 (1986) and still does today and has been doing skate artwork since the year 2000. Commercially he has served as Artistic director for California's Creation skateboards and has done a bunch of work for other brands including Satori Movement, Skull Skates, Think, Sk8 Mafia, Ace trucks, Vans, Laced, Paradox, etc.
Schedule
Friday — Registration opens at 9am
10 am : Intro "Skateboard Art" Slide Show Presentation in Library
12 pm :  Studio time in Classroom (Sketching)
1 pm : Lunch
2:30 pm : Afternoon Drawing Session
6 pm : Dinner
7 pm : Nighttime Draw/Paint Session
Saturday
8 am : Continental Breakfast
10 am : Slideshow Presentation "How to Become a Better Artist"
12 pm : Studio Time
1 pm : Lunch
2:30 pm : Afternoon Paint Session
6 pm : Dinner
7 pm : Nighttime Paint Session
Sunday
8 am : Continental Breakfast
10 am : Slideshow Presentation "The Art of Business"
12 pm : Studio Time
1 pm : Lunch
2:30 pm : Afternoon Paint Session
5:30 pm : Graduation Ceremony and Official Class Photographs
6 pm : Class Ends
*Optional Day 4 – Monday: Visionary Graffiti
11 am :
Opening Slideshow Presentation
12 pm :
Spray Painting Techniques & Demo
1 pm :
Lunch
2:30 pm :
Afternoon Demo & Paint session
5 pm :
Class Ends
Rooms are available for rent in the Grey House, CoSM's fully renovated Visionary Victorian guest house.
Accommodations for this event must be booked directly through Hospitality. Accommodations may only be booked once event tickets have been purchased. Please call 845-297-2323 ext. 104 or email us at [email protected]
To plan a future stay, please view our Booking Calendar.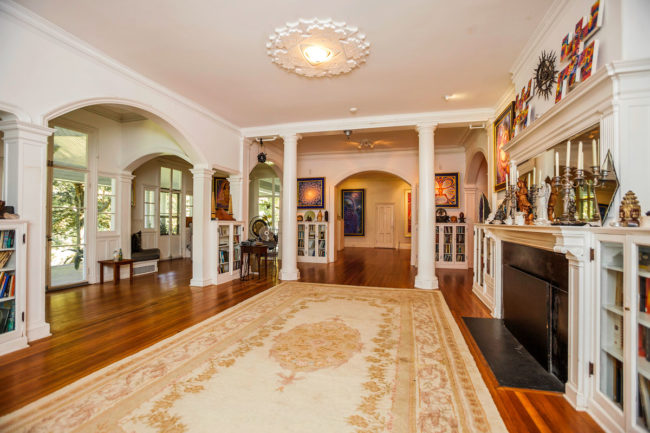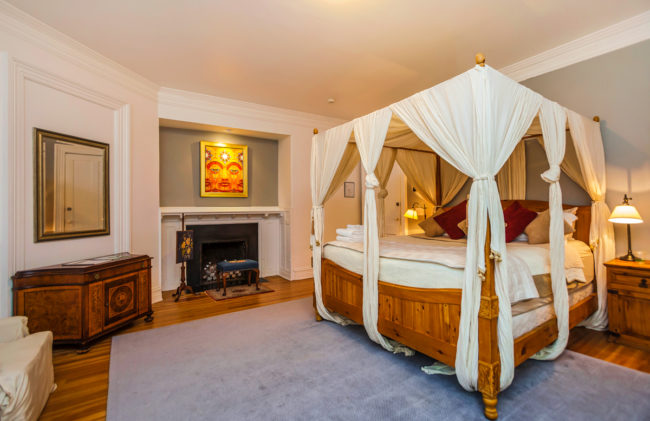 The artwork of Alex Grey & Allyson Grey plus many other visionary artists are on display in the guest house.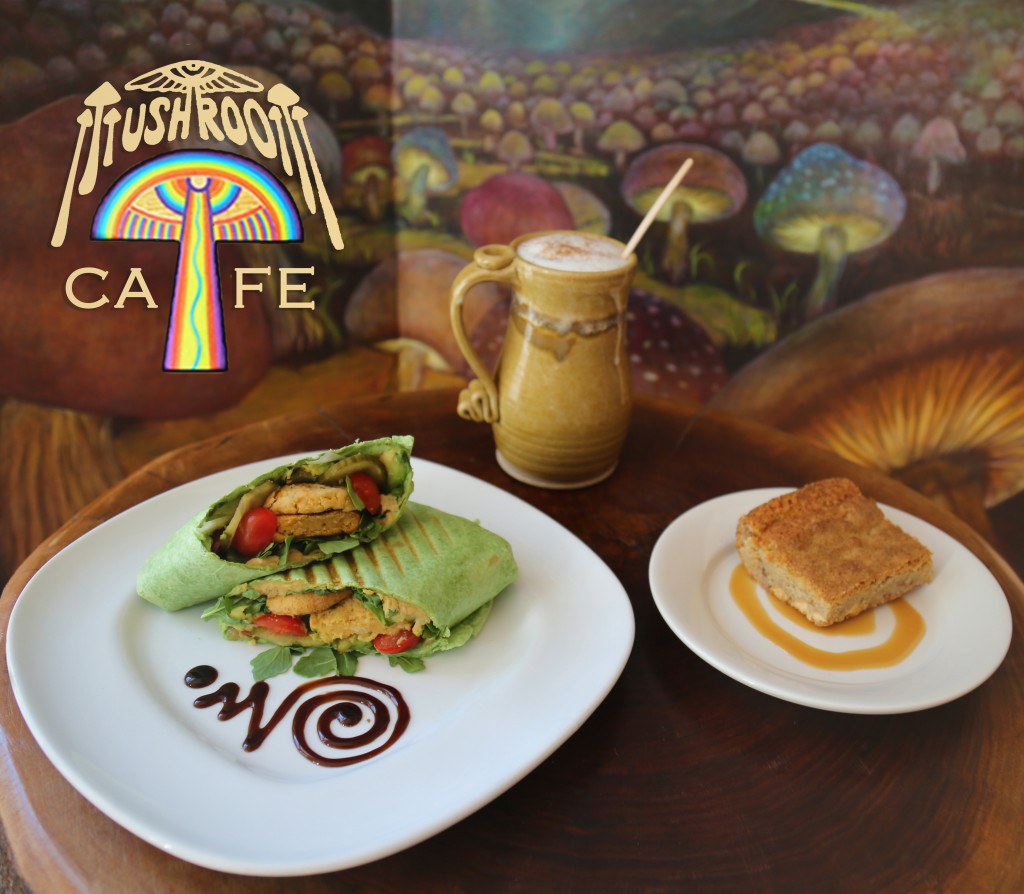 CoSM, Chapel of Sacred Mirrors, 46 Deer Hill Road, Wappinger, NY 12590.